Sport
Roca Makes History Vying for the EuroLeague Title: Semifinals here they come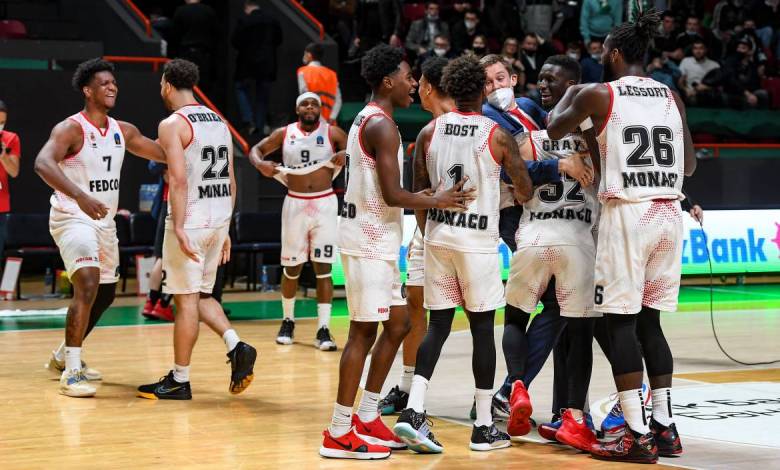 It's difficult to imagine a team having such a meteoric rise over recent years as Roca. And they are now the Basketball team to watch not only in France but in the whole of Europe. They are not just knocking on the door in Europe they have made it to the final four. EuroLeague semi-finals here they come.
It's amazing this last fence that the Roca Team has just jumped over. In an atmosphere of heightened tension and then euphoria, at home, at Gaston-Médecin Hall, AS Monaco Basket defeated Maccabi Tel Aviv (97-86) in the Euroleague quarter-final match.
The Monegasque team is headed for the Final Four play-offs which will take place in Kaunas, Lithuania, from 19th to 21st May.
It has been all of 26 years since a French club has reached such heady heights (ASVEL in 1997).
Mike James' heroics with 21 points in the first period was the architect of this history in the making.
With an ankle injury, he passed the torch to Jordan Loyd (21 points) and then Elie Okobo as good as sealed victory with 9 points.
It's only a year since Olympiakos at the same stage of the prestigious European competition, beat Roca. But the Red and Whites aim to take their revenge on the Greek club in the semi-finals on May 19th. The prize will be a place in the final. Just two games away and the fairy tale could finish with an unprecedented Euroleague title.
Meteoric Rise
This qualification is the result of a meteoric rise for the Red and Whites. In a decade, AS Monaco has gone from Nationale 2, the fourth French division, to rivaling the best in the EuroLeague, the pinnacle of European basketball.
Extraordinary results with no small amount of credit going to Sergey Dyadechko. And with the takeover by Aleksei Fedorychev in January 2022, the Club has changed in size again, with still greater potential.
But the Red and White club did not come out of nowhere, it has a history. Monaco has a very old history, they were vice-champions of France in 1950.
Anyway, this kind of progress is rare in sport and makes the achievement of the Roca Team even greater.
With Prince Albert II watching ASM has become the fifth club in the French Championship to reach the last four of the ultimate European competition.
Roca's next opponent in the semi-finals, Olympiacos, has just suffered a fifth game against Fenerbahçe. Maybe that is a sign that they are vulnerable. And last year, the Monegasques did come quite close to beating the Greek team.
Exciting Times to be a Roca Fan… so so close to the ultimate laurels!