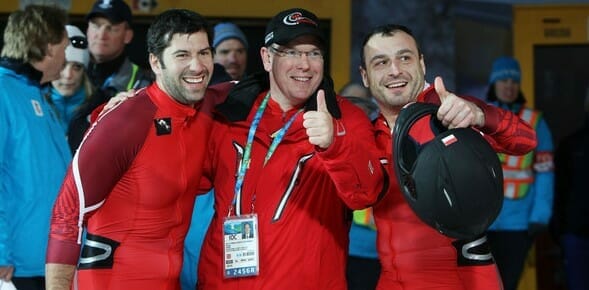 Monaco, all of two square kilometres and yet four Monegasque athletes have qualified to compete in the Winter Olympics in Pyeongchang. Just two square kilometres and Olympics after Olympics Monaco competes in the Bobsleigh – Prince Albert himself is a five time Olympian.
Nine thousand Monegasques versus not 9 million, not 90 million but hundreds of millions to draw from in the bigger countries. So how does Monaco do it? Is it in the air we breathe or do Monegasques have special genes? Part of the answer according to Jacques Pasteur, Director for Technique of the Monegasque Ski Federation, it is in their culture. It's hard to find a fit Monegasque that doesn't head for the ski-slopes in Winter.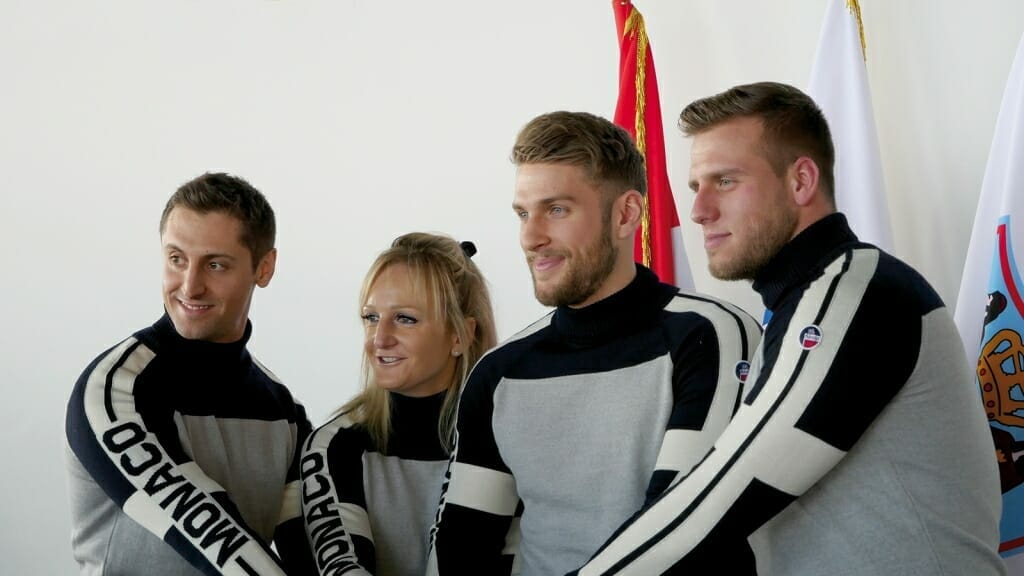 It's so much a Monegasque family tradition that the kids are born to the slopes, be it Auron, be it Isola 2000, be it Valberg. It's fun and more importantly it's shared fun which is also an important part of the Monegasque culture and Monegasques go every weekend they can and, in addition, any other days outside the weekends that they have free.
You might believe that Monaco has a special organisation that whisks the children from their beds, takes them to the ski slopes, puts them under 24 hour supervision in camps and special hotels and churns out super athletes. No so – but there is a special organization – it is the Monegasque Ski Federation. The Federation does provide expert training and the kids independently make their way to the slopes, just as swimmers go to the pool to train. The Monegasque Federation also works with its counterparts including France to optimize the skiers' opportunities to qualify to compete in the region, in France and internationally.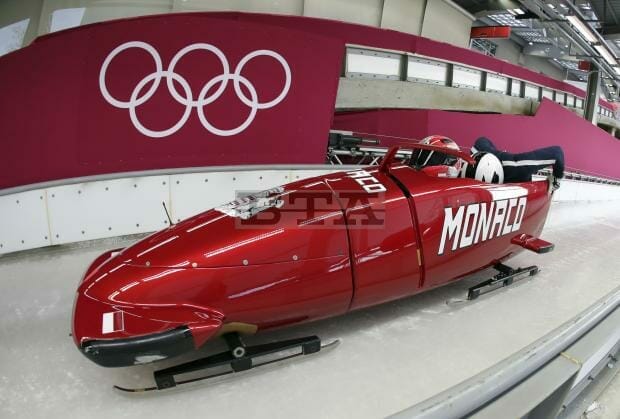 One of the secrets to Monaco's success is that the knowledge of competing at a world class level becomes institutionalized. Thus it is with Sebastien Gattuso who serves as Mission Chief in Pyeongchang, an experienced Olympian athlete himself and who was also Mission Chief in London in 2012. From 6.45 in the morning until late in the evening Sebastien works tirelessly as a facilitator working with the athletes, with the trainers and with all the Monaco delegation. He brings with him his invaluable experience as an Olympic sprinter and Olympic bobsledder and relationships from multiple Winter Olympics in Salt Lake, Vancouver and Sotchi, Athens and Peking. Prince Albert and the Monaco Olympic Committee sought and chose the experience they needed for Chief of Mission and invested that responsibility in Sebastien. Gattuso is one of the important guiding hands who know the lay of the land who know how to ease the way for the next generation of athletes, no matter how small the trouble shooting task at hand may be. And separate from the expert training it is always good for an athlete to have a wise owl to talk to.
And we cannot dismiss the psychological factor – Monegasques have already climbed the Olympic mountain. Sebastien Gattuso is a prime example. Therefore, they know it can be done. Prince Albert has been a five time Olympian. Rudy Rinaldi and Alexandra Coletti and Olivier Jenot are all repeat Olympians. There are no barriers. Where there is a Monegasque with a will there is a way.
Photos@img.spokeo.com/bta.bg/lobservateurdemonaco.mc/zimbio.com