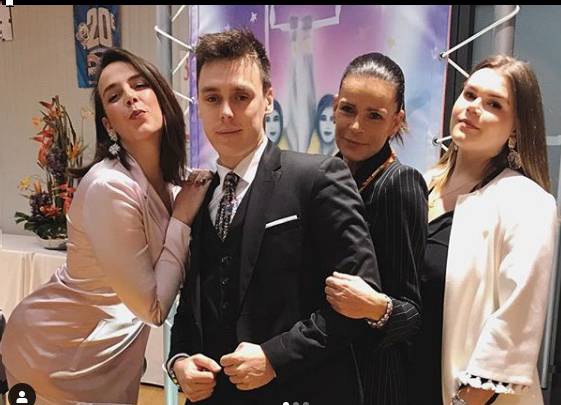 Louis Ducruet's wedding is one of the most anticipated events of this summer. Prince Albert's nephew is only 26, but the young man has already found his soulmate and has all the chances for a successful career in AS Monaco, the local football club.
Having graduated from Western Carolina University with a bachelor's degree in Sports Management, Louis settled in Monaco with his fiancée Marie Chevalier. After seven years of relationship, they finally decided to get married. In his exclusive interview with Olga Taran, the Editor-In-Chief of HelloMonaco, Louis opens up about his plans for the future, his relationship with Marie and his passion for Asian culture.
HelloMonaco: Louis, your wedding is one of the most anticipated events of this summer. Could you tell us more about it?
Louis Ducruet: The reception will be held just for friends and family. And, of course, some Monegasque authorities will be there as well.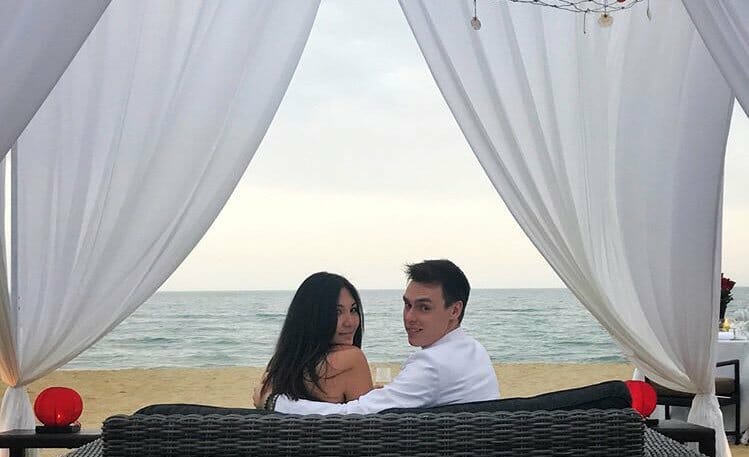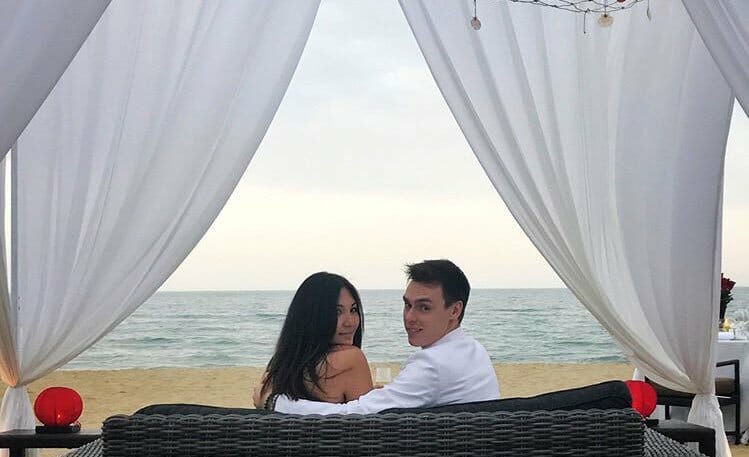 HM: For your wedding ceremony you chose the Cathedral of Monaco, where Prince Rainier III married Grace Kelly. Why?
LD: Because since I was born I have a particular admiration for my grandfather. I didn't manage to meet my grandmother, but I was really attached to my grandfather. And I wanted him to be here with me. At some point he will be with me during the wedding ceremony at the cathedral. That's why we chose it, and Marie supported me in this decision, even though the place is big and there's a protocol, but that's the only way for my grandfather to be with us.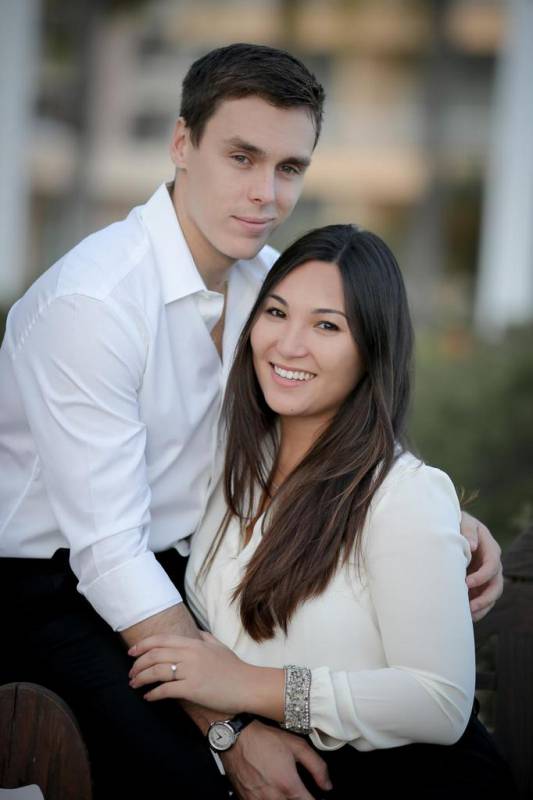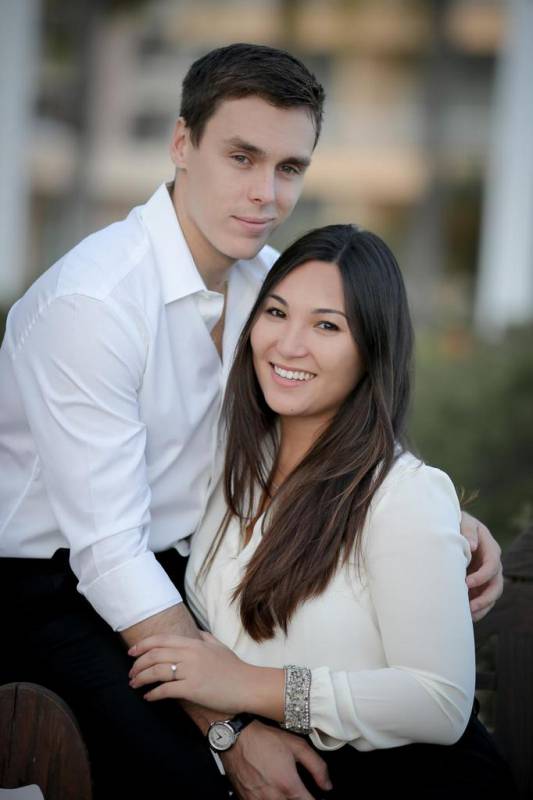 HM: Did Prince Rainier teach you something?
LD: Not really… I was too young when he died. But I admired just seeing him talking to people, being very natural and sensitive to every employee of the Palace. He was attentive to everybody and always had a little joke to tell. In some way he built my personality as I used to look up to him. He was a really good role model for me. I was very lucky with both grandfathers. I have a lot of admiration for both of them; one was a prince and the other, Henry Ducruet, built himself and succeeded from nothing. I think it is important to tell the world that I had two great role models in my grandfathers.
HM: Don't you think that it's a little early to get married?
LD: You don't choose your soulmate. I met Marie in university, and ever since we have been together. We went to the same university in the USA when Marie studied her major and graduated together. Then we decided to stay in Monaco. It was the best solution for both of us. And here we are.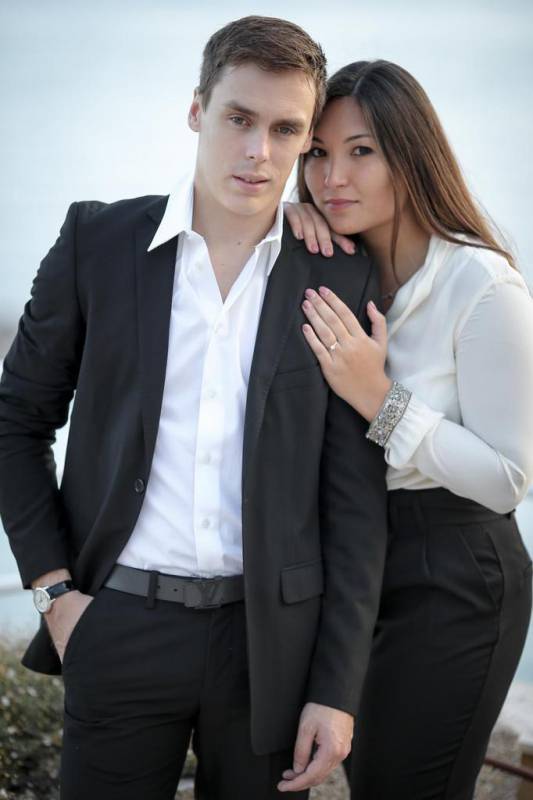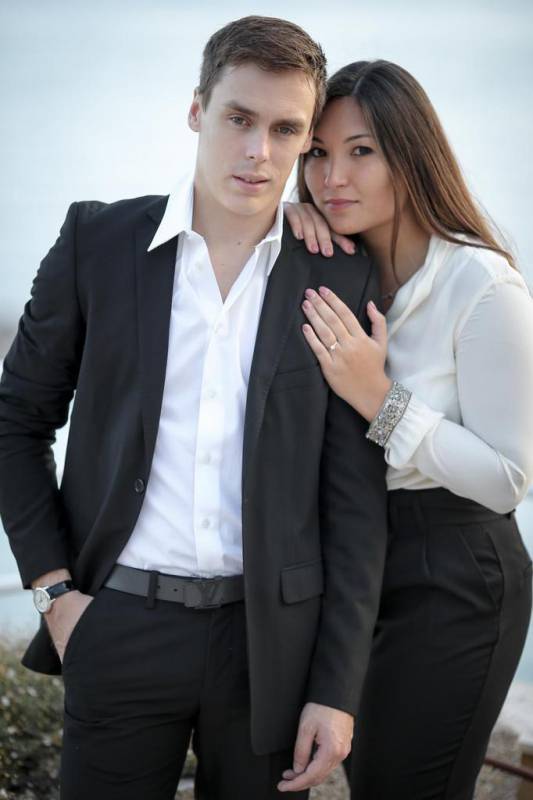 HM: What does your mother think of your marriage?
LD: She's really happy, but nervous, because I am her only son, the only boy in the family. So, she's a bit stressed and really emotional about the wedding. But she likes Marie. It's been seven years that we have been dating, and my mother has got used to her. Marie is very nice and kind, a normal person. Even though she will be a member of a royal family, it has not gone to her head.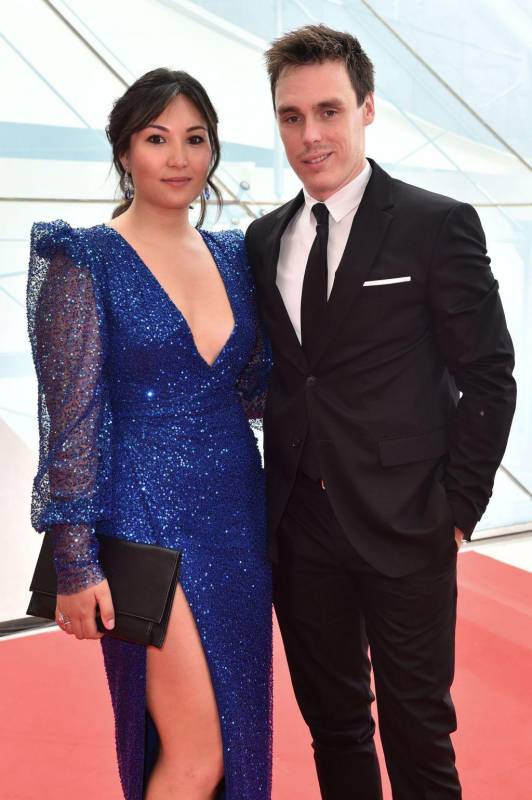 HM: What are your family plans?
LD: Marie and I are on the same page. For now, we don't plan to have children. We are still young and Marie wants to enjoy life a little bit more before having a baby. But of course it's in our plans.
HM: But you already have a baby, don't you? That's what you say on your Instagramaccount about Pancake, the dog you adopted.
LD: At first we didn't want to have a dog from a shelter; we wanted a German shepherd. Then my sister Camille saved the dog in Romania via an association who helps to take care of street dogs.
So, we saw my sister's dog and Marie asked Camille for the details without telling me. We wanted a dog after the wedding. But Marie wasn't patient and she found Pancake on the Instagram account of the association and she fell in love with the dog. So she completed all the papers behind my back and then she said we had to go to Paris to pick up the dog. It was quite a surprise for me. But a good one. If we ever want another dog, I think we would take it from a shelter, because it's really important to help animals from the street.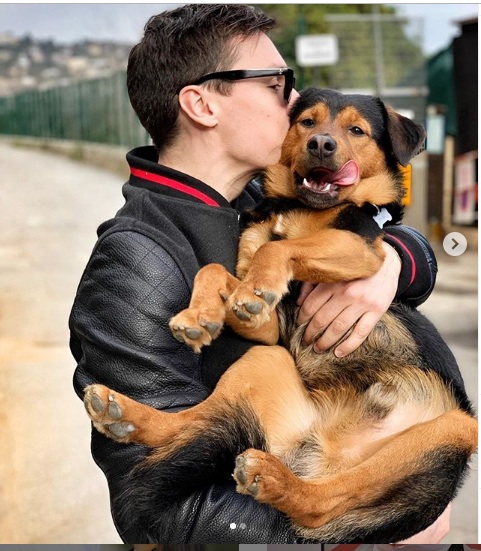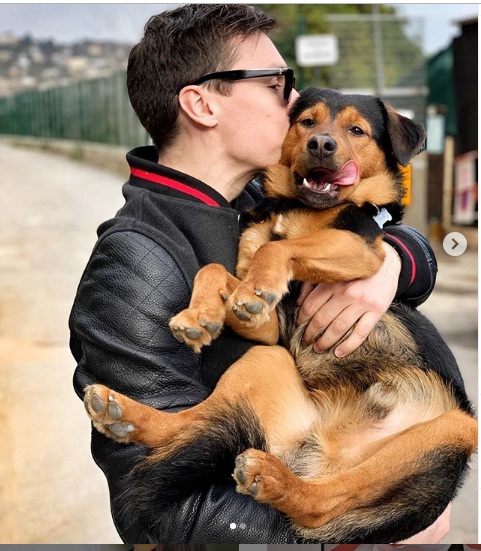 HM: You are in love with Marie, but what does love mean to you?
LD: For me, it's about feeling good with somebody who is on the same wavelength as you. You have the same ideas and you can get along with different characters. Marie and I don't have the same character, but it works between us. We are happy to be together and even if we are far away, we don't stop thinking about each other. 
HM: Was it love from first sight?
LD: It was a process. I saw her in a club in Cannes, before she arrived in the same university. During my studies, I was a president of a student association, and I was asked to welcome the new students. So, I saw her and I was surprised because I remembered her from the club. But as I'm a shy guy I didn't go to her directly, it took six months before we first talked. So, it was a long process.
HM: What do your sisters think of your fiancée?
LD: Camille really loves Marie. She told me once: «If you're not with Marie, but with another girl, I won't like the other girl». She's really excited about the wedding. She's also one of the bridesmaids. Pauline was more skeptical in the beginning. We have only 14 months of age difference and we are really close to each other. She was very protective of me and a little bit distant with Marie in the beginning. But finally she liked her and she even designed the wedding dress that Marie will wear for the ceremony in the cathedral.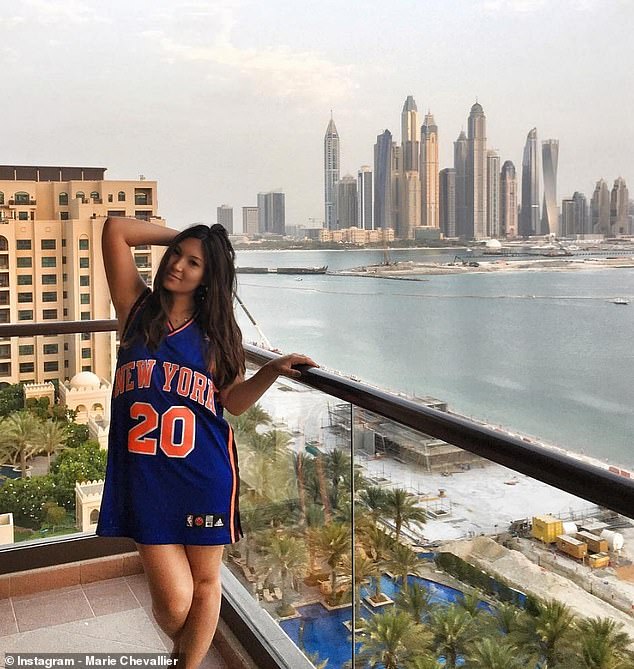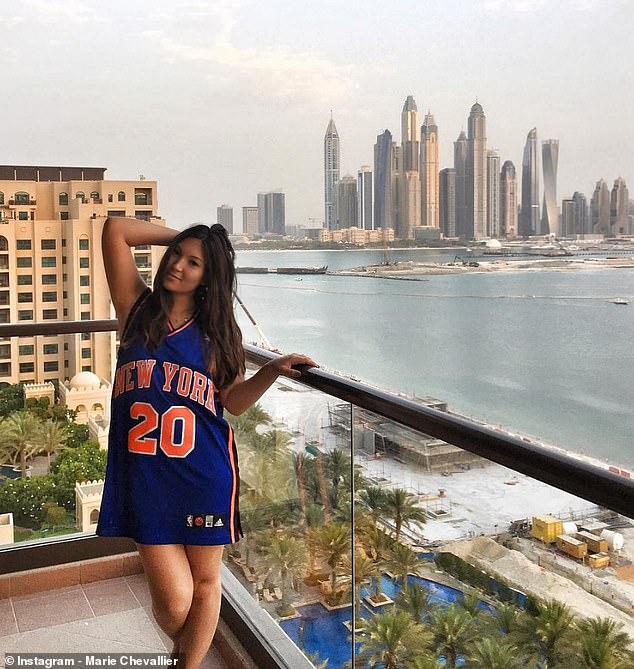 HM: Do you have another passion in addition to Marie?
LD: Thanks to my father I have a passion for martial arts and Asian countries from a very young age. I got even more passionate about Japan because of its history, culture and the way people live there. I fell in love with this country, because respect for me is really important. And this is the main characteristic of the Japanese culture. They have a really simple way of living. I have a lot of friends from Japan from different social classes.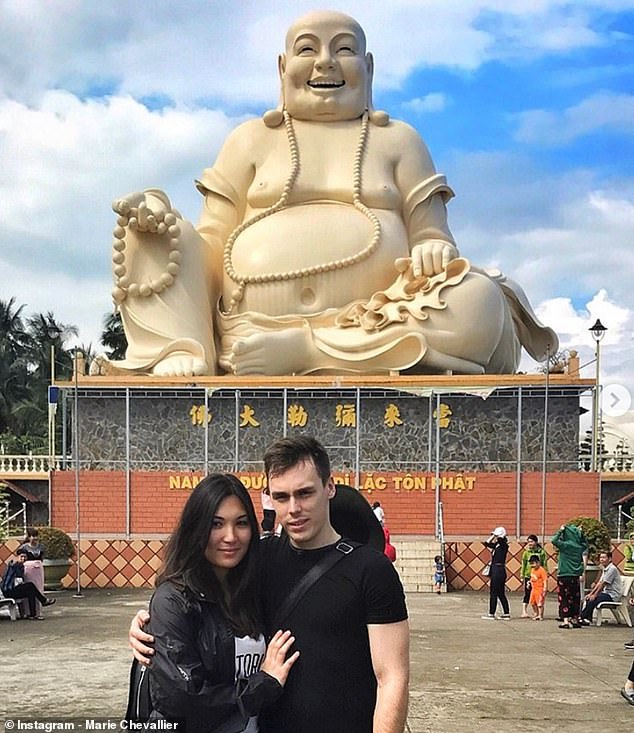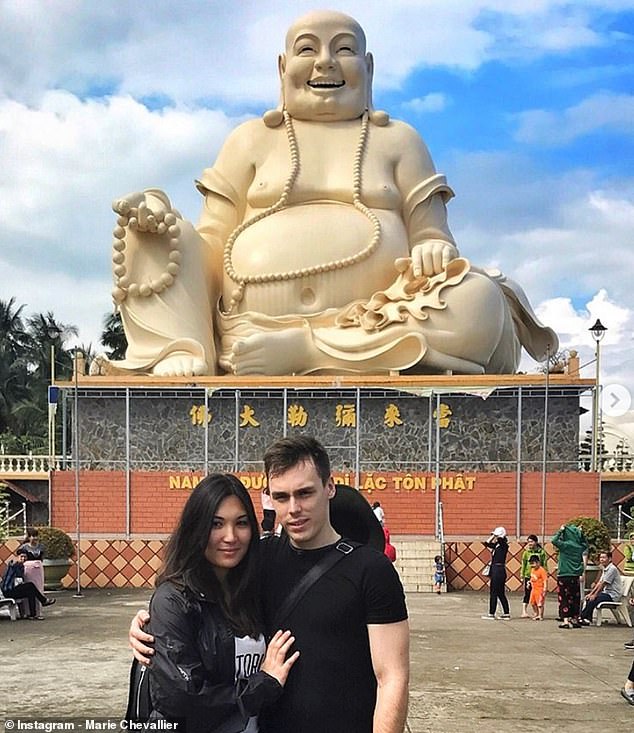 HM: Your other passion is football. Is that why you decided to work for AS Monaco?
LD: Yes, for me the best thing in life is to direct your passion towards your job. I've been very lucky because getting inside wasn't difficult, but I try to prove every day that I deserve this job. I did all my studies in this field and AS Monaco is my club, the club of my family and my country.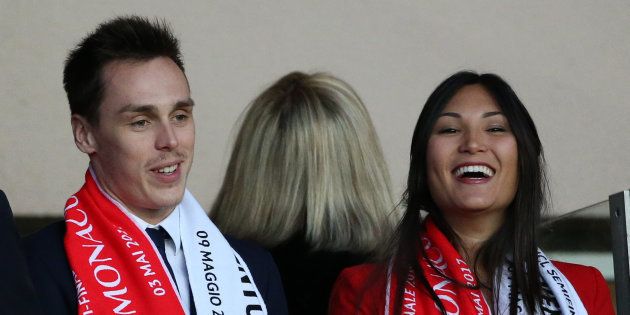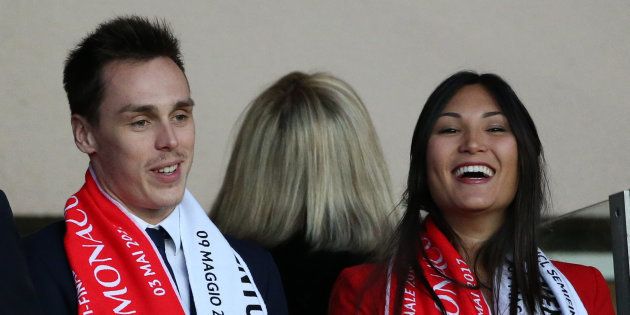 HM: You are currently a right-hand man of Oleg Petrov, Vice President of AS Monaco. How do you see your career in the future?
LD: To be honest, I didn't expect to get this position at such a young age. It was a surprise for me when I was appointed by Vadim Vasilyev, who has now been succeeded, of course, by Oleg Petrov. He wanted somebody honest, and probably that's why he chose me. Maybe he saw in me some potential. Now I'm really lucky, but my dream is to manage a club. I need to show I'm competent and to learn. Maybe one day Dmitry Rybolovlev will choose me for that position.
HM: Today, Rainier's son continues to expand the territory of his state. What do you think about the new project at Portier? How do you think it will change the Principality?
LD: I agree with my uncle, because I think this project is necessary. Today, Monaco is a small territory, but a big country in its impact on the world. And, of course, we need to expand, to find space for people who come to Monaco. And also we need space for Monegasques. But there's only one way we can do it: expand out into the sea.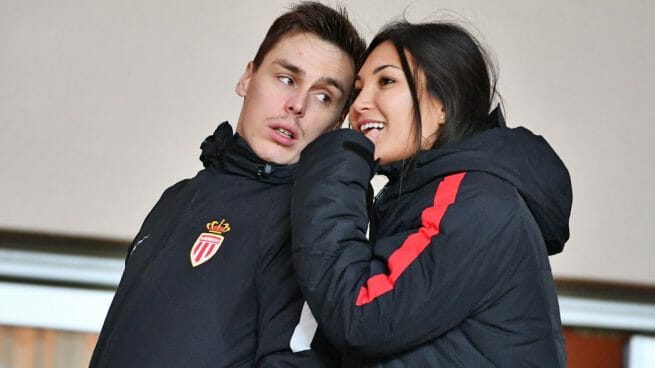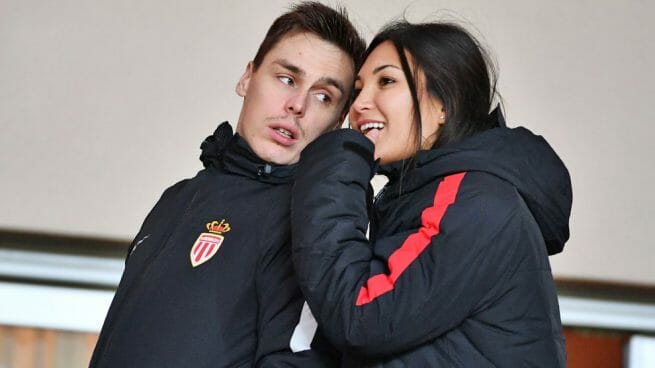 HM: Your uncle Prince Albert II seems to be very dynamic person. It's hard to imagine how he manages to have energy for everything he does as a head of state.
LD: He was trained for this by my grandfather. Of course, he's doing more than his father, but he's doing a great job, so why would he stop? Of course, sometimes we worry about him, and all the family has his back if he needs support.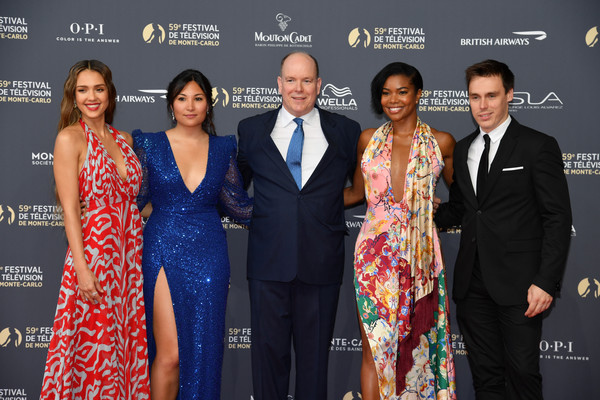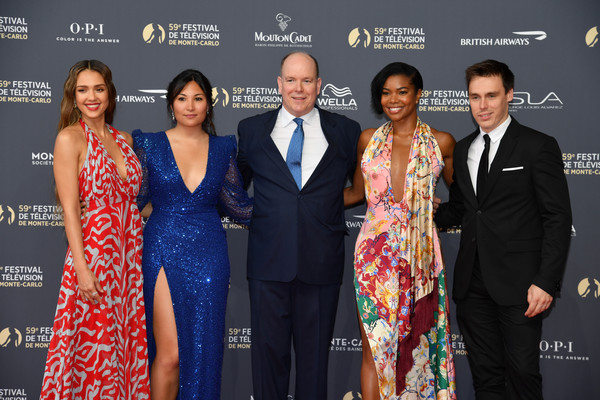 HM: He looks like a very simple and open-hearted person…
LD: Like all the members of the Grimaldi family. My mother told me that my grandparents transmitted this attitude to their children. And we always try to be open for people.
HM: What are your favourite places in Monaco?
LD: I love Fontvieille, because I grew up there and my father lives in Cap d'Ail. Also La Condamine, where I'm currently living. And my places that I like to be are Brasserie de Monaco and Planet Pasta. The places where you can easily find me.  
We wish Louis Ducruet and Marie Chevalier love and family happiness and look forward to their wedding, which will take place on July 27 and 28 in Monaco.