History pages
Fort Antoine Theatre: transforming the fortress over the years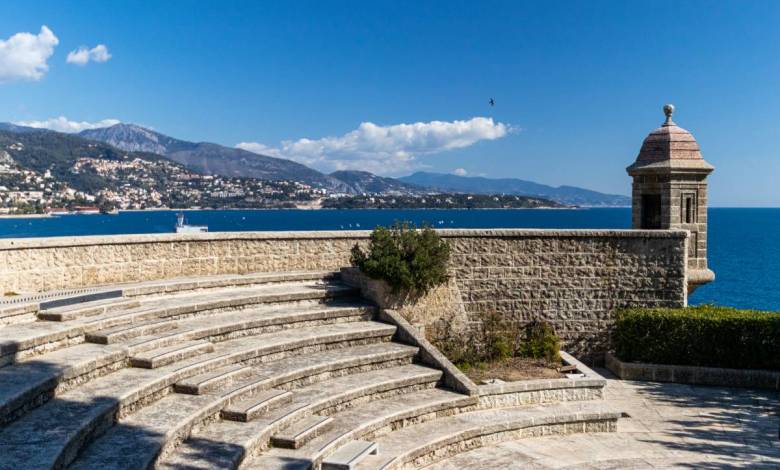 Monaco is stunning both in terms of its splendour and its amazing history. One would think that the history of such a tiny state would be easy and transparent enough. But this is not at all what the Principality is about. Digging deeper into its past reveals some truly incredible stories, related to its people and sights. Take Fort Antoine which happens to be one of Monaco's treasures. Built in the early 18th century, nowadays this fortress is a theatre under the open sky. Let's plunge into its past together and find out what this chapter of local history is about.
A military structure, a watchtower, a secluded area — that's what Fort Antoine theatre is about today. But what do we actually know about its history as a fortress?
This small amphitheatre on the Avenue de la Quarantaine was initially built as a fortress to counter the Spanish hostilities in the early 1700s. Prince Antoine was preparing his country for a possible invasion. According to historians, he melted down all his gold and silver to pay for its construction. The fortress has an important strategic height boasting some magnificent views of the Mediterranean. Fort Antoine is built 750 meters away from the Princely Palace. Meeting all the requirements of a military site, it is equipped with a corner guard tower, protective parapets and even some operational cannons. Its military history and fate were short-lived, however, with a totally different purpose eventually meant for it.
During World War II, the fortress was used to store ammunition. But in 1944, Fort Antoine was almost completely destroyed by a German dynamite explosion. One would think that its history would have ended there and then. But Prince Rainier III of Monaco thought differently. Upon his initiative, the fortress was restored in 1953. 70 years ago, a new life was thus breathed into Fort Antoine.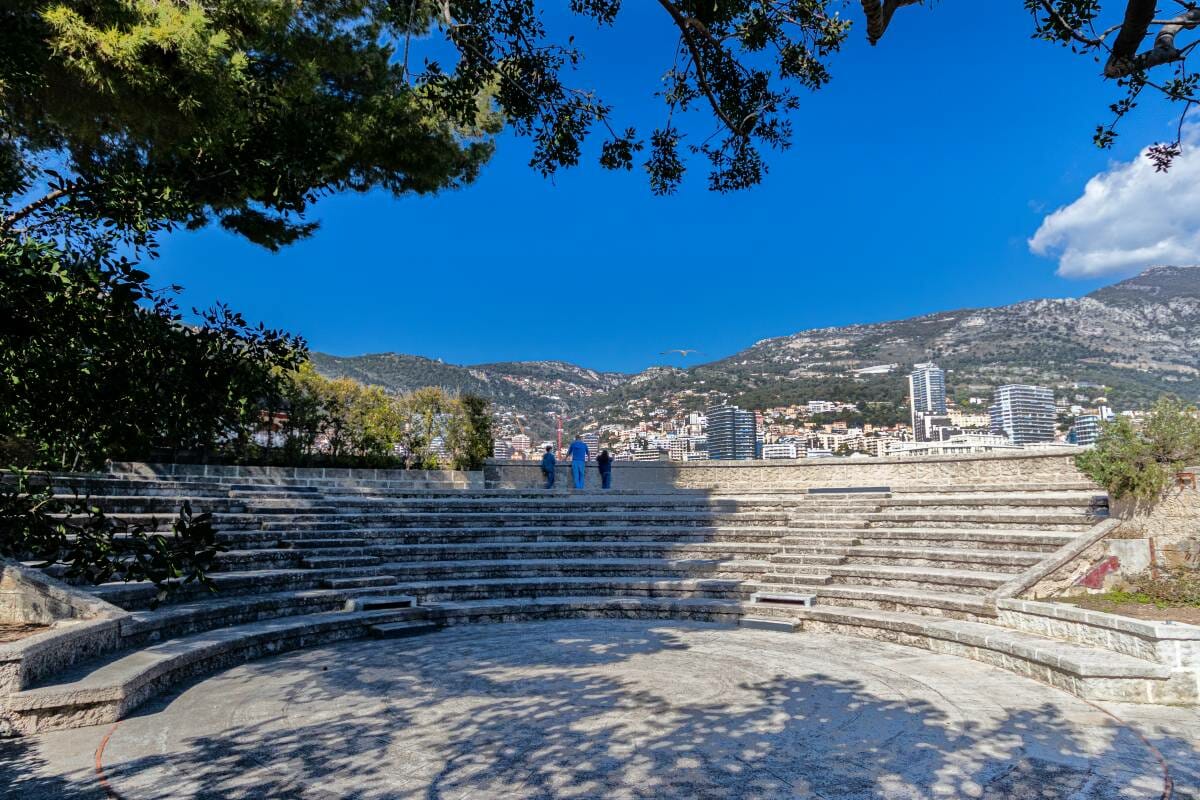 New purpose
After the reconstruction, Fort Antoine has undergone certain changes compared to its original design, losing the surrounding wall and eventually taking the form of an open-air amphitheatre.
Its cannons are still preserved. So in theory, it maintains its defensive role. They are only fired on special occasions or as part of traditional ceremonies, however.    
But that's not all. Claude Matellini, Monaco's Director of cultural affairs, eventually brought a new theatrical dimension to it. Captivated by its acoustic potential, he had the idea of giving the fortress a certain cultural twist. In the early 1970s, he thus initiated a music festival hosted in its amphitheatre. The theatre of Fort Antoine thus saw the light. 
Modern days
If you just want to stroll around the fort, it is for free. Unsurprisingly, this is a favourite and unique place to meet and relax with the locals and tourists alike. Come here to touch upon the history of Monaco and enjoy its splendid views of the city and port. Incidentally, this is where James Bond admired the beautiful seascape in "Goldeneye".
During the summer months, the fort is a privileged venue for open-air performances. Sunglasses are provided for your comfort on sunny days. Certain shows take place at night. The Fort Antoine amphitheatre seats up to 350 spectators in a tiered semi-circle.
This is certainly one of Monaco's cultural must-sees. The 53rd open-air theatre season in Fort Antoine starts on July 4 to August 1. Get ready for some unique performances in one of the most unusual theatres in the world.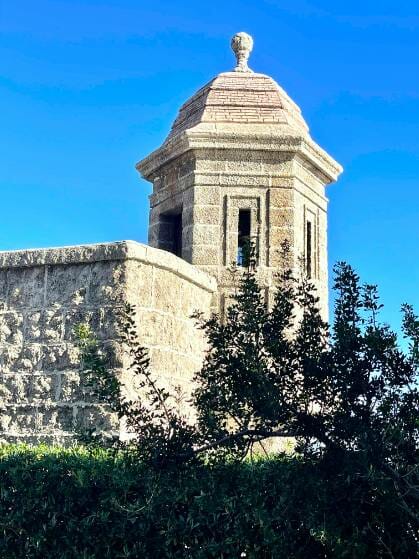 Summer 2023: Young people on the Fort Antoine stage
Following the initiative of the Monaco Department of Cultural Affairs, on July 18, 2023, Fort Antoine will be reserved as an open stage for young performers. The event will be showcasing young talent of the Principality. Anyone aged 18 to 30 is invited to join in: be it a theatrical, dance or musical performance.
In addition, alongside the Monaco Department of Cultural Affairs, the event will be chaired by a committee of 5 young people. From technical support to communication, logistics and performer selection, it will be managing all aspects to make it a success.
Practical Information
Fort Antoine Theatre
Address: Avenue de la Quarantaine, 98000 Monaco
Season 2023: July 4 to August 1
Website: www.theatrefortantoine.com