History pages
Monaco and the Count of Monte Cristo: Alexandre Dumas' Imagination Runs Wild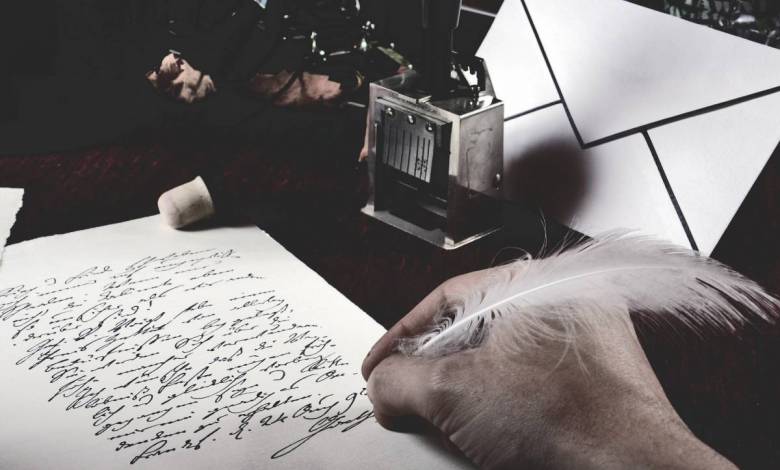 He wrote captivating escapades surrounding Princes and Kings. His books are everywhere and his plots transferred easily to TV and film. Who hasn't heard of the Three Musketeers and the Count of Monte Cristo? You can't write such captivating scenes without being on location — and the Mediterranean featured prominently in his novels. It was inevitable that Dumas would light upon the Principality. Twice he did so while researching the Count of Monte Cristo, and on one trip to Florence and Italy he didn't hold back on his ability to fantasize over royal intrigue. In fact, as he was being whisked in his carriage through Monaco with the designer Louis Jadin, who will illustrate his stories and with his future wife, the actress Ida Ferrier, 24 years old, he was thinking up plots as thick as the freak mist and rain storm outside. Not able to focus on the beautiful seascape due to the murky weather he ruminated about Monaco instead. Seizing upon a few local facts and using his formidable intellect he wove them into an extraordinary plot worthy of a novel in itself.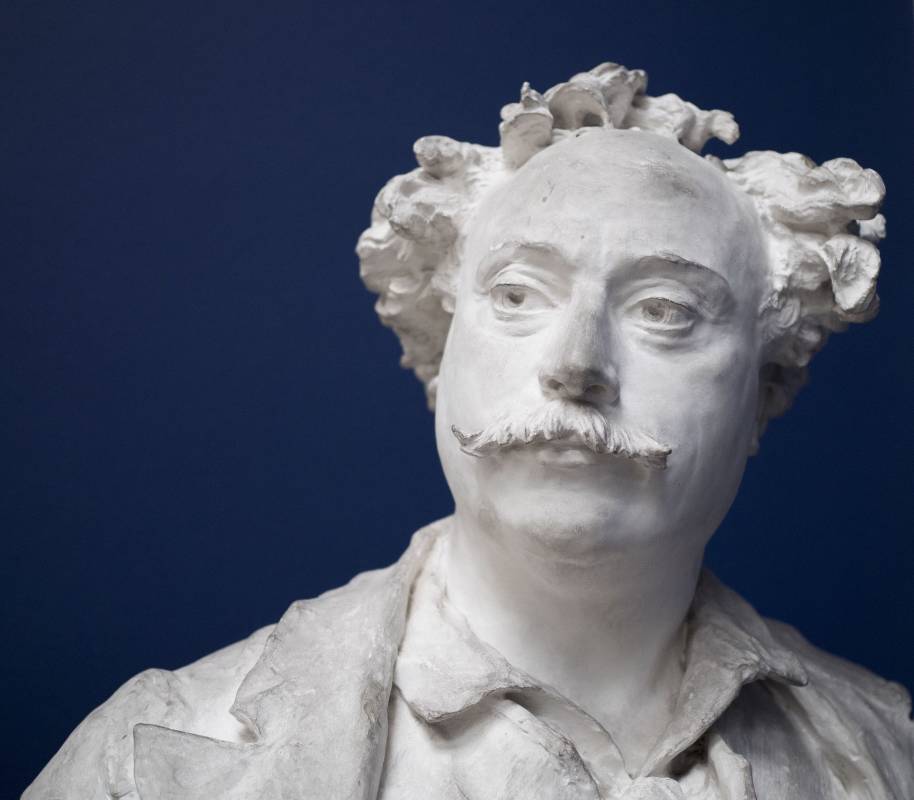 Fill the Coffers
First of all we have to set the stage. This is 1835 before Prince Charles III and the Blancs and the great Casino venture around the 1860s. Monaco Princes were adept at finding revenue and two of the sources for Honoré V were customs duties and passport control. Monaco frontier posts were on an important route to Italy. Customs duties of 2 and a half percent on goods and 16 сents on passports helped the coffers from going bare.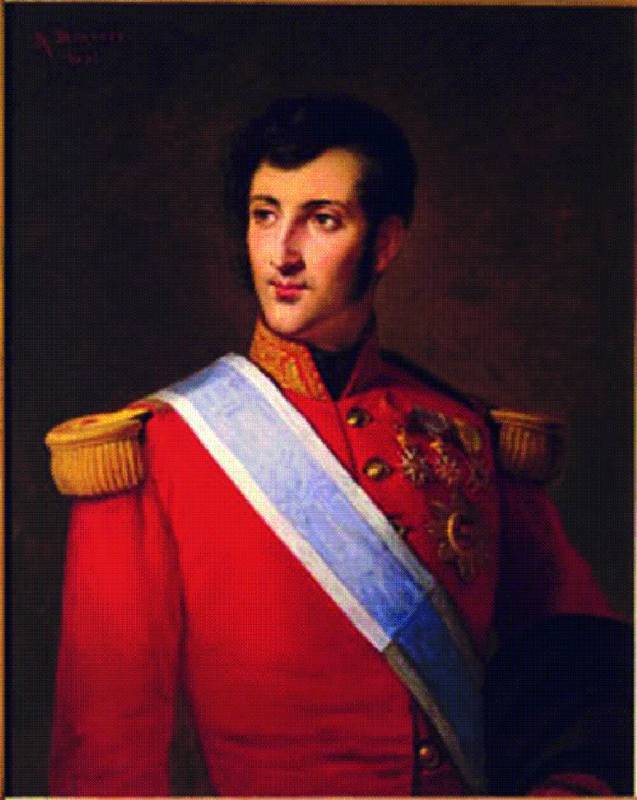 King Charles Albert of Sardinia
King Charles Albert of Sardinia was a player in Monaco's political environment because his Kingdom of Piedmont-Sardinia stretched to Piemonte on Monaco's frontier and also surrounded Monaco to the West. Dumas seized upon a "duel" over tobacco between these Royals as the central theme for his story's plot. Imagine Monaco with its Mediterranean climate as a producer of tobacco rivalling the quality of Cuba. Dumas, continuing his travels in his stagecoach towards Florence, elaborates his plot around King Charles Albert of Sardinia who particularly dislikes both smoking tobacco and powdered tobacco. And then he injects intrigue into his story with Prince Honoré V resolving to take advantage of King Charles Albert's distastes.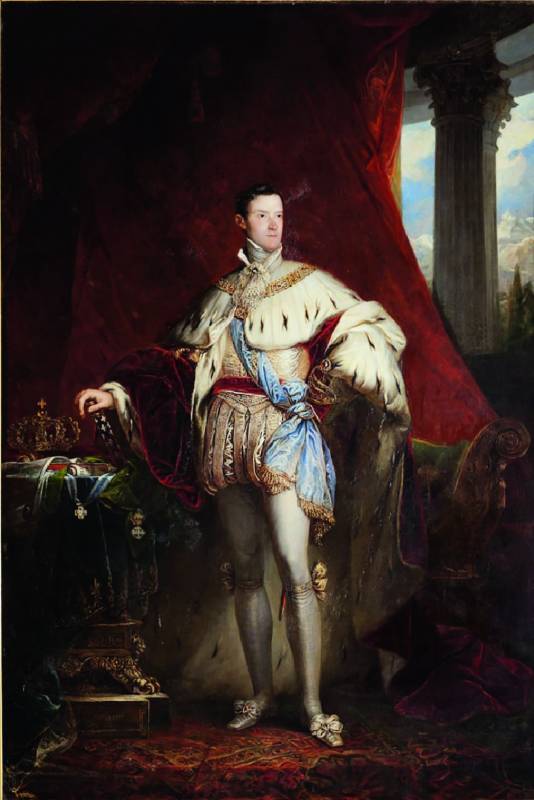 Tobacco and Cigars to Rival Havana
So Prince Honoré has a lot of tobacco planted. Next in the story comes "cigars for a penny", which, given the fortunate position of the land and its climate, would rival those of Havana. This announcement causes turmoil in Sardinia. King Charles Albert sees his states flooded with cigars. Custom posts are few and far between. Cigars arrive in Sardinia like water through a sieve — five hundred cigars are soon past; it's possible to sow hundreds if not thousands into the skin of a passing poodle. The plot of Dumas' story thickens. The Prince of Monaco gives a pound of tobacco free to each of his fifty riflemen, and sends them to smoke on the borders of King Charles Albert's domain.

The Monacois and their Havanese Cigars
The Sardinian soldiers sniffed the smoke of their neighbours who Dumas calls the Monacois; it is as divine as genuine Havanese smoke. Dumas now imagines the Sardinian army on the verge of revolt with the Sardinian soldiers rushing to the frontiers of Honoré V asking the Prince's riflemen where they bought their tobacco. The riflemen reply that they were from plants which their beloved sovereign had brought from Cuba and also some from Latakie in Syria. The Monacois soldiers are the envy of their Sardinian counterparts. In addition to their pay, which was at least equal to that of the Sardinian soldiers, they received a pound of tobacco a week. Dumas' imagination runs wild at this point. Dumas has his plot reach a zenith: in just one day, twenty soldiers of King Charles Albert desert and come to ask Honoré V for service, offering him, if he accepts them, to have the whole regiment desert on the same terms.
The Coup de Grasse — Prince Honoré Victorious
Dumas has Prince Honoré V as victor in this story which was worthy of including in the Three Musketeers: the danger is so pressing that King Charles Albert fears his army will desert massively. It would be Honoré V who would be King of Sardinia! As a result, King Charles Albert surrenders to all the demands of Prince Honoré and concludes a treaty for an annual rent of 30,000 francs that King Charles Albert pays to Honoré V, and a garrison of 300 men that he lends him free of charge to quell small revolts. And as icing on the cake the next tobacco harvest is bought still in the ground for a fee. No need for a Casino, no need for the Blancs — Monaco's coffers are full, as is the chubby, bushy-haired Dumas' imagination. Alexandre Dumas' journey through Monaco and his storytelling about a "Year in Florence" are preserved for posterity by The Society of Friends of Alexandre Dumas in French on their site dumaspere.com Alexandre Dumas, by la Société des Amis d'Alexandre Dumas.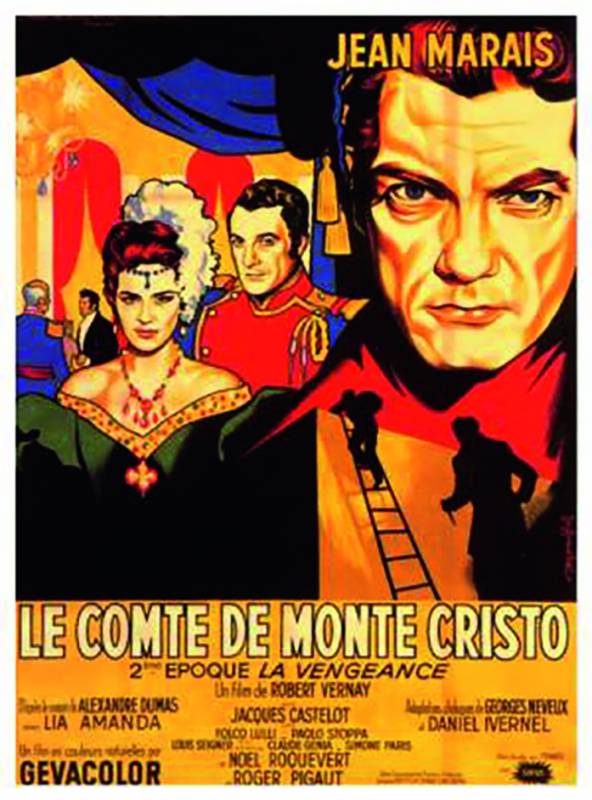 Some facts
Every good story has a few seeds of truth in it. Monaco did reportedly experiment with a Tobacco factory under Honoré III and Honoré V, but this seems to have faded out before 1820 and the Treaty of Stupinigi in 1817 which gave Monaco protection by the Kingdom of Sardinia and put strict excise control over tobacco. There was however to be no control over Dumas' colourful imagination. He died just over 150 years ago on December 5, 1870 but his imagination through his writings lingers on.
What if the French writer was actually a Russian poet?
What if the Russian poet, Alexander Sergeevich Pushkin, killed in a duel in 1837, and the French writer, Alexandre Dumas, were one and the same person?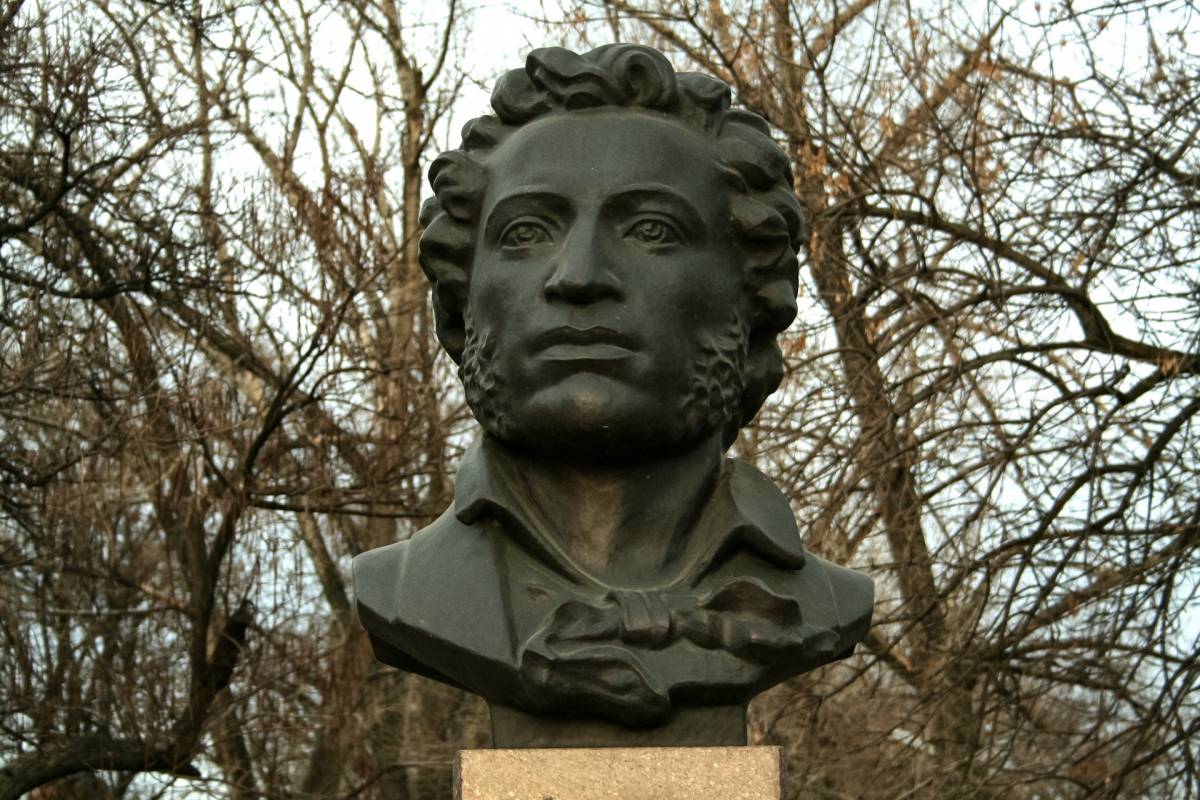 Supporters of this theory actually have quite a few points in its favour. First of all, the first novel by Alexander Dumas was published precisely in 1837, the year when the poet Alexander Pushkin was allegedly killed in an ill-fated duel in St. Petersburg. This novel brought the French writer great popularity, making him the new torchbearer of the literary world.
Another sound argument is the similarity between the two writers. Bearers of African origins, they both had dark curly hair, dark complexion and blue eyes. Dumas' African grandmother is known to have been a slave of the French plantation owner, Marquis Antoine Davy de la Pailleterie. The first language Alexander Pushkin spoke was French. And quite importantly, the two men were also of the same age: Pushkin was born in 1799 and Dumas in 1802.
The secrecy around Pushkin's very funeral in 1837 is also puzzling to researchers. The people were first invited to say goodbye to the famous writer in St. Isaac's Cathedral in St. Petersburg. That's where Pushkin's funeral service was to take place. At night, however, under cover of darkness, the writer's body was escorted to the Konushennaya Church. That day students were strictly forbidden from skipping school to come to the poet's funeral. None of his close relatives attended the burial either : on the night of February 3, Pushkin's body was taken to the family estate Mikhailovskoye, in Pskov region. His widow came to visit the grave only two years later, in 1839.
Books written by the two geniuses
The supporters of this theory also quote the works of the famous writers. Dumas' novels, particularly fruitful in the 1830s, have a lot of "Pushkin's" influence. D'Artagnan from "The Three Musketeers" is very reminiscent of Pushkin himself. The Gascon also comes from a poor noble family. Hot-tempered and ardent, he was prompt to duel anyone who allegedly insulted his honour. The Russian poet behaved very much in the same way.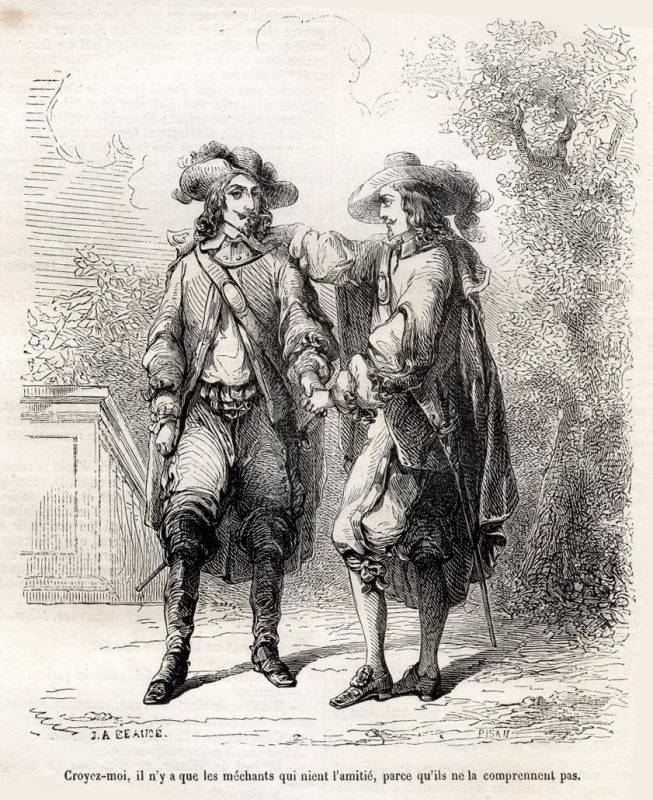 As to the novel "The Fencing Teacher", how could Alexander Dumas who had never visited Russia be so detailed about the Decembrist uprising of 1825?
Dumas' "The Count of Monte Cristo" also evokes quite a number of questions. Its main character Edmond Dantes bears the same name as Pushkin's duelist, Georges Dantes, whose bullet was allegedly fatal for the Russian poet. According to the plot, Edmond Dantes fakes his own death and returns under a different name to take revenge. The author seems to be making an allusion to his own life story. Researchers thus believe Pushkin and Dantes were one and the same person.
And last but not least, it was Alexander Dumas who translated into French many works by Pushkin and other Russian authors. Officially, he first visited Russia only in 1858, during the reign of Alexander II. This Russian tsar succeeded Nicholas I who forbade the publication of both Pushkin's and Dumas' books.
According to researcher Nina Milova who initiated this theory, an ending was found to the "Dubrovsky" novel after Pushkin's death. Its main character was allegedly hiding abroad and later came to Russia under the guise of an Englishman. Quite evocative indeed.
Could the two pillars of the literary world really be one and the same person? Researchers are ardently debating this theory to this day. Do you think this kind of thing could have happened in real life or is it more reminiscent of Pushkin and Dumas' novels?