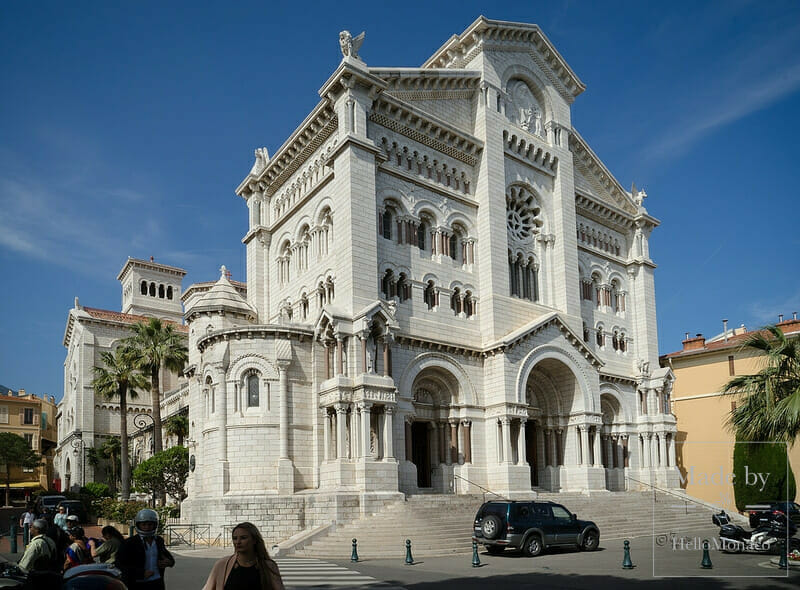 Things to do and see in Monaco
A walk down the Monaco-Ville, the most ancient district of the Principality, is a special delight. You are walking down the narrow medieval streets, which are excessively crowded by tourists at daytime, and can de completely desolate at night. In any case, the ingenuous routes will most likely bring you to the main cathedral of the Principality, another sight not to be missed in any way.
The cathedral in the medieval Monaco-Ville looks quite old, albeit it was recently built, namely – in 1875. The spot where it stands is considered saint because the church of the thirteenth century, destroyed in the bashing times by the French revolution, used to stand in its place.
The location of the cathedral is one of the highest and most beautiful spots of the Principality of Monaco. The canvases of the famous artist Louis Brea decorate the interior of the cathedral.
On the National Day, on the days of religious holidays, and on Sundays you can hear the organ, which was installed here almost 40 years ago. Every summer the International Organ Festival, a wonderful musical event with free entrance to public, takes place here.
Besides hosting the divine worship, the Cathedral also serves as the family vault of the Monaco royal family. The representatives of 35 generations of the Grimaldi Family are buried here. The tomb of an incredibly popular and beloved by many people around the world Princess Grace is also here. The guests pay special respect to her memorial stone, located next to the one of her spouse, Prince Rainier III. You can almost always see red and white roses on their tombs.
The Monaco Cathedral
4, rue Colonel-Bellando-de-Castro – Monaco-Ville
Phone: +377 93 30 87 70
Entrance is free, limited during the church worship, from 8:30 AM to 7 PM (in winter to 6 PM)