Made in Monaco
«Sabrina Monte-Carlo»: Bright Colours and Comfort are the Winners
Some people make life in Monaco even brighter and more elegant. Who could be better suited than an interior decorator and exterior designer to transform the yachts and villas of the French Riviera coast into real masterpieces? This time our «Made in Monaco» column is featuring Monegasque designer Sabrina Monteleone-Oeino of «Sabrina Monte-Carlo». In her interview with HelloMonaco, she shared some interesting facts about her personal biography, but also about her vision of the future of interior design.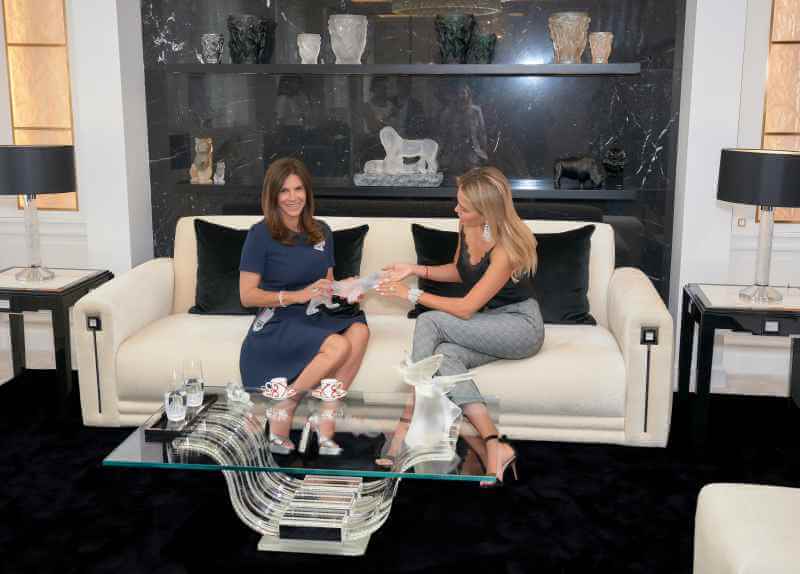 HelloMonaco: Could you tell us a little more about yourself? Where do you come from; where did you study?
Sabrina: I was born here of Italian parents and grew up and studied business in Monaco. I worked in the fashion industry for approximately 10 years and then decided to open my own design business with my sister, who used to be an art teacher. My daughters were born here as well, studied abroad and then decided to come and work with me. I could not be happier working with own my family in my own hometown!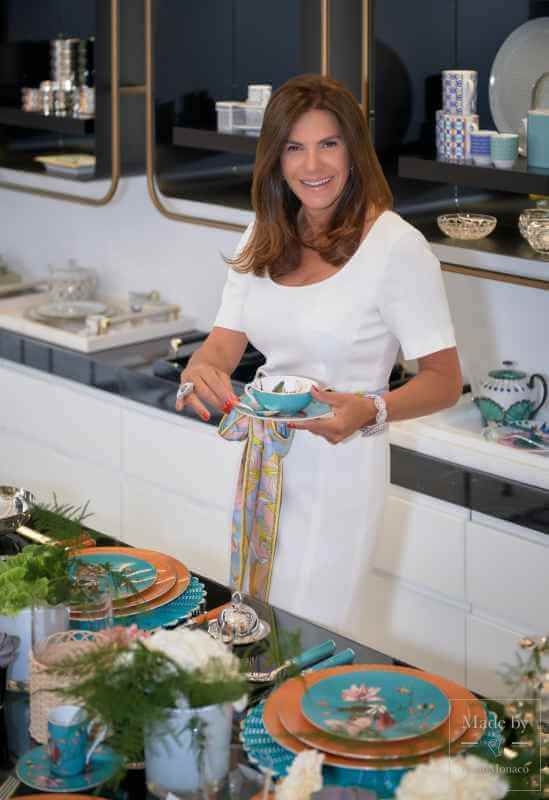 HM: How did you come to the fashion business?
S: My mother used to design and produce haute couture dresses for the Riviera's chicest women at the time and my father was a tailor for the most notable gentlemen. I have always loved fabrics and colours and trends! I was managing a fashion store in Monaco, then opened my own boutique specializing in selling clothes and small decorative items: Sabrina Fashion Deco.
HM: Why did you quit the fashion industry and devote yourself to interior design? How exactly did you manage to leverage your previous knowledge and apply it to interior styling?
S: I started selling decorative items in my fashion store and realized I loved it.
I always did the interior design for my own houses and even helped my friends; it's more a matter of taste than knowledge. Interior design is more about art; it is not a science!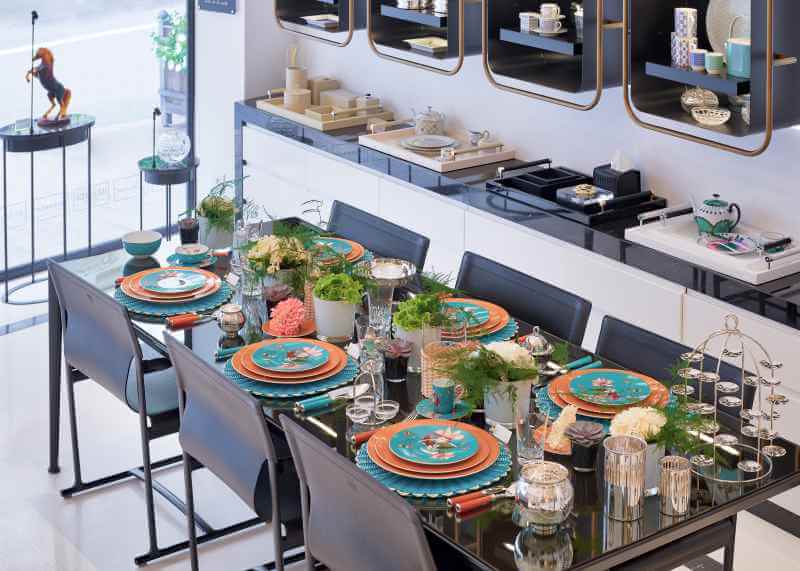 HM: Why did you decide to establish your interior deco business in Monaco?
S: It actually started with exterior design because I could not stand seeing plastic chairs onboard all these beautiful yachts and in the gardens of these great villas or on their terraces. There was such a huge difference between the quality of the furniture inside and outside… it was shocking! So, I started a store with beautiful outdoor furniture and all the accessories you need around a pool or onboard a boat: beach towels, baskets, sun umbrellas, lanterns… I opened a lifestyle store, which was then the exact opposite of all the traditional shops one could find at the time, and that were selling pretty dull furniture!
HM: How could you describe your style?
S: Contemporary, fresh, always neutral tones with touches of colour — but always elegant.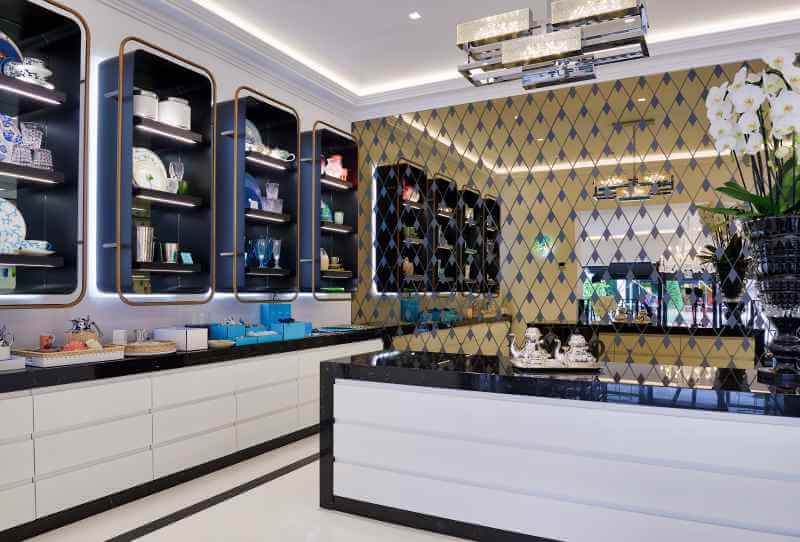 HM: You are involved in all types of interior deco, from yachts to chalets. What is your favourite thing to do? In which venue can you experiment the most?
S: Some clients have very original requests or sometimes just let us do what we want. It's always fun but we must NEVER forget the space itself and where it's located. Nothing is worse than a chalet look in a Villa in St-Jean-Cap-Ferrat for example!

HM: What kinds of fabrics and materials are your favourites and why?
S: I LOVE wallpaper — and it has made a huge come back this year. I like printed and colourful fabrics, but they have to be comfortable — I always choose the ones that have a soft feel. Sight is an important sense in design but touch matters too! It can all look perfect but if it's not comfortable, it can ruin your experience in a space.
HM: Apparently, colours and patterns are very important for you. Where does this inspiration come from?
S: From fashion, sea, landscapes, flowers… and things I see while I travel around.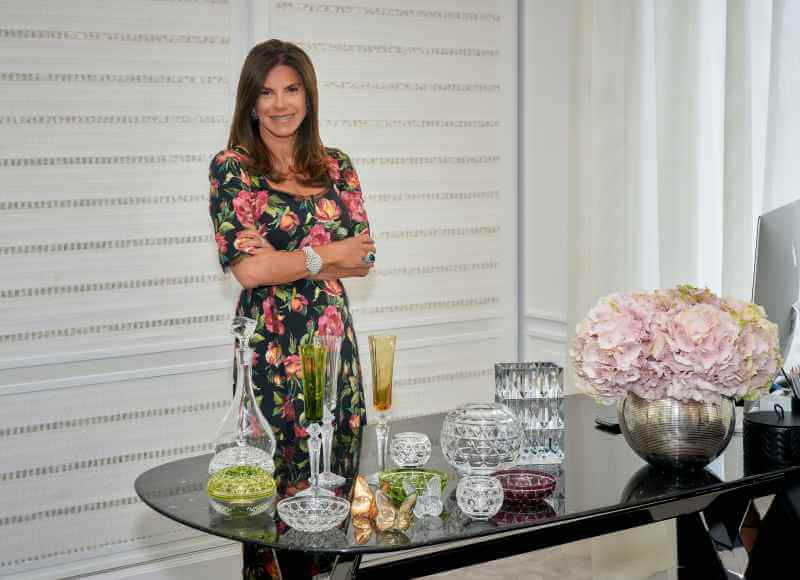 HM: How often do you launch your new collections?
S: Designers generally launch their furniture and fabric collections at the Salone del Mobile in Milan in April — it became even cooler than Fashion Week!
HM: With which interior designers do you collaborate the most?
S: I work with many of them locally and worldwide: Humbert & Poyet, Espen Oeino, Andrew Winch, François Zuretti, Sinot Design.
HM: Have you ever performed your «interior art» at Maison&Objet, or at the Milan Design Week…or anywhere else?
S: I go there to buy, not to sell. If you want to come and see my work, visit us at the Monaco Yacht Show (26–29 Sept 2018) or Dubai Yacht Show (26 Feb – 2 March 2019).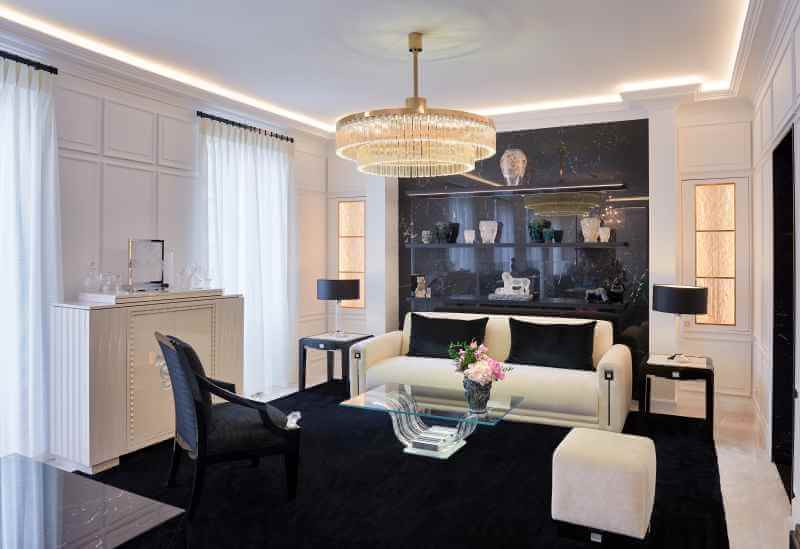 HM: Where are your products produced?
S: Most of them are produced in Italy and France.
HM: Beauty in details, it is so much «Sabrina Monte-Carlo». In your experience, what kind of decoration piece can most change the total look and feel of a house?
S: I love crystal pieces. That's why I opened a Lalique store this year. I also sell Baccarat and Saint Louis; they really reflect the French savoir-faire. Chandeliers, vases, sculptures — they give every room a touch of refinement.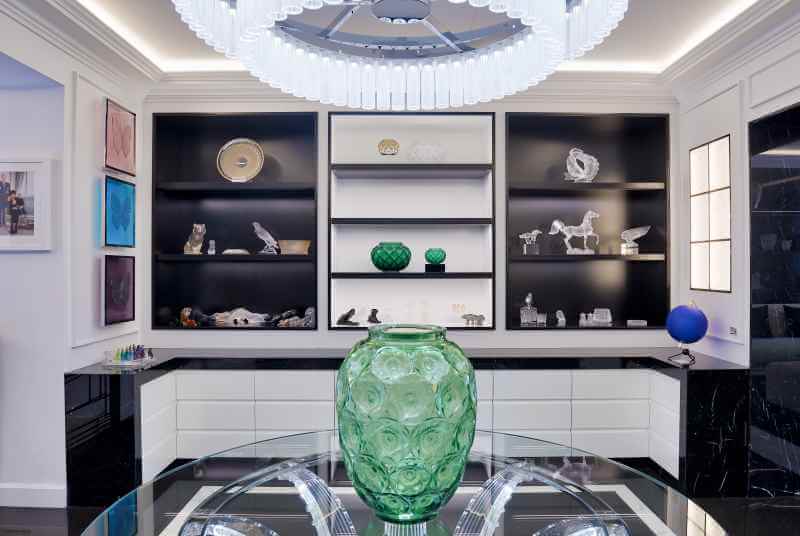 HM: We know, His Serene Highness Prince Albert II was at the opening of your new boutiques and visits them quite often in general. For our curiosity, what kind of interior decoration pieces is the Princely couple usually interested in?
S: I offered His Serene Highness a Lalique tiger sculpture and he was extremely happy with it!
HM: HSH Prince Albert II set up a Foundation whose purpose is to protect the environment and to encourage sustainable development. Is sustainability important in your business?
S: This is more a subject for naval and home architects, but I try to make my company more sustainable. We created our company fabric bags for the deliveries in order to save paper and cardboard and I just bought an electric car for all our deliveries. Every little contribution helps…
Photos: Jean Ronin