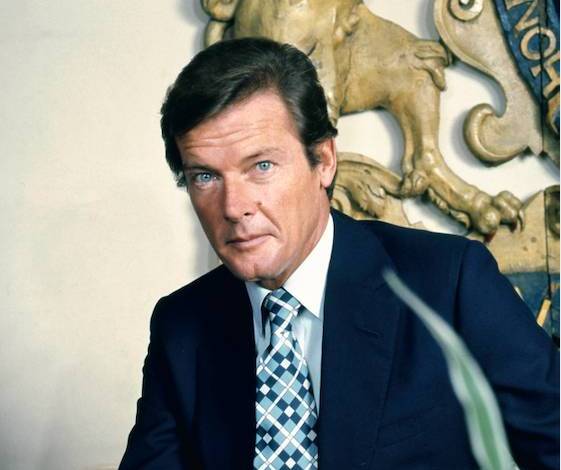 We couldn't help remembering in this passing year the legendary James Bond of Monaco who would have celebrated his 95th birthday this year.
Blame it on Ian Fleming who created the dapper James Bond character, the spy who was at ease in the pinnacle of luxury … and never far from a Casino filled with the rich and famous. Where else but the Principality of Monaco was Roger Moore, the longest reigning Bond likely to choose to live.
It should be said that Cupid shares the blame because love's arrow scored a bulls-eye when Danish-Swedish socialite Kristina Tholstrup cast eyes on Roger at a dinner party. She lived in Monaco and he wanted to join this lady he had fallen in love with. Cupid's work was done. And that's how Moore came to live in the princely setting that would glamorize James Bond films.
When Roger Moore moved to Monaco, it was when the "beautiful people" partied all day and all night. Covid for a couple of years since put a small dent in the partying though shared martinis both shaken and stirred are now back in full fling. Monaco suited Moore because it was a lot more than a playground for the moneyed, the models, and the mavericks. Though talking of mavericks, it was uncanny that Moore had also played the wild west character Maverick on his way to the role of Bond that he was destined for.
He said that Monaco was very much his home with its amazing social life and the excitement that is inseparable from life in Monaco and its centre of Monte-Carlo.
95th Anniversary
Would it be that he were still with us but Roger Moore remained still very much alive at 95 in our hearts and minds at his October 14th anniversary. Not just in today's hearts and minds … but forever. Though Bond was possibly his most important film role he might say his most important role was supporting charity and especially children's charities and also the arts.
His philanthropic spirit led Sir Roger to become a supporter of the Princess Grace Foundation-USA. He attended the foundation's second Gala in 1985 in Los Angeles, CA, and as many as he could over the years, the last of which he attended in 2015 at the Princely Palace in Monaco with his wife. But where did his passionate support for the work of the Princess Grace Foundation start?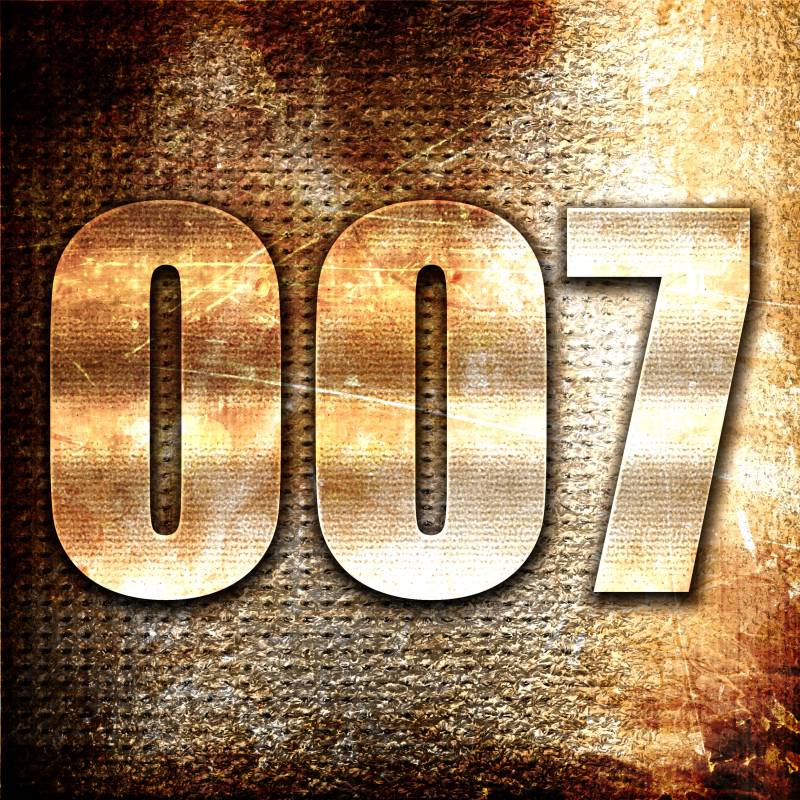 The Princess Grace Connection
Moore recounted that Grace Kelly and he first met at a dinner at Sydney Guilaroff's house, who was a Hollywood hairdresser. They quickly hit it off while seated at the same table, and discovered their shared passions for philanthropy and the arts. Years after they met, when Princess Grace had made Monaco her home, Moore began to visit Her and the Princely family more often and She invited him to the Grimaldi family farm, Roc Agel where Moore spent time with the Grimaldi family. This was the first time he met Prince Albert and His sisters Princess Caroline and Princess Stephanie, with who he remained life-long friends even after Princess Grace's passing.
He spoke very highly of Princess Grace throughout their friendship. In his book he recounts all this and also wrote: "Grace wasn't at all stuffy as her Royal status would have entitled her to be had she wished. Far from it, she had a mischievous sense of humour, a glint of naughtiness in her eye and a great passion for limericks — especially saucy ones."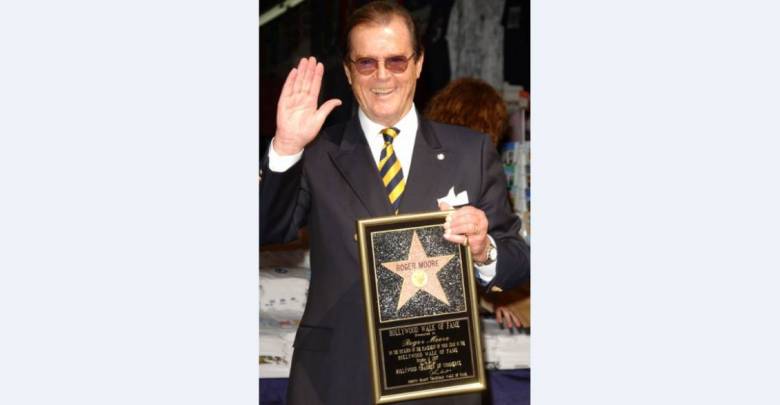 Philanthropic Ambassadors
Princess Grace and Sir Roger shared being involved in many different charitable organizations. Roger Moore was a UNICEF Goodwill Ambassador, and some of the causes he was passionate about included animal rights and children's health advocacy and support. During Her lifetime, Princess Grace was also very involved with health organizations and children's health specifically. She often held charity balls and galas, started foundations, and helped fund hospitals and orphanages. This shared involvement in philanthropy allowed the two humanitarians to cross paths often and they enjoyed advocating for similar causes together.
So much so that Roger Moore was a founding member of The Princess Grace Foundation-USA, in the company of fellow greats Frank Sinatra, Jimmy Stewart, Cary Grant and Gregory Peck. They all came together passionate about Princess Grace's mission to support emerging talent and ensuring the arts community remained vigorous and dynamic.
And did it ever morph into something inspirational. Even Moore would not have dreamed that the Foundation would help give birth to the 25th James Bond sequel "No Time to Die" by nurturing early on two-time Princess Grace Award winner Cary Joji Fukunaga. The gifted Japanese-American would rise to be Director of Daniel Craig in his fifth and final portrayal of fictional British MI6 spy James Bond. 
In 2015 in Monaco, celebrated prize-winner Cary Joji Fukunaga got to meet Sir Roger Moore in the last Princess Grace Foundation – USA gala that Sir Roger attended. How poignant.
Six years later, in 2021, it was fitting that something very special happened at the red carpet premier of the Cary Joji Fukunaga directed film in Monte-Carlo. Sir Roger Moore, the legendary actor who held a special place in Princess Grace's heart would become an emblem nurturing future legends in film.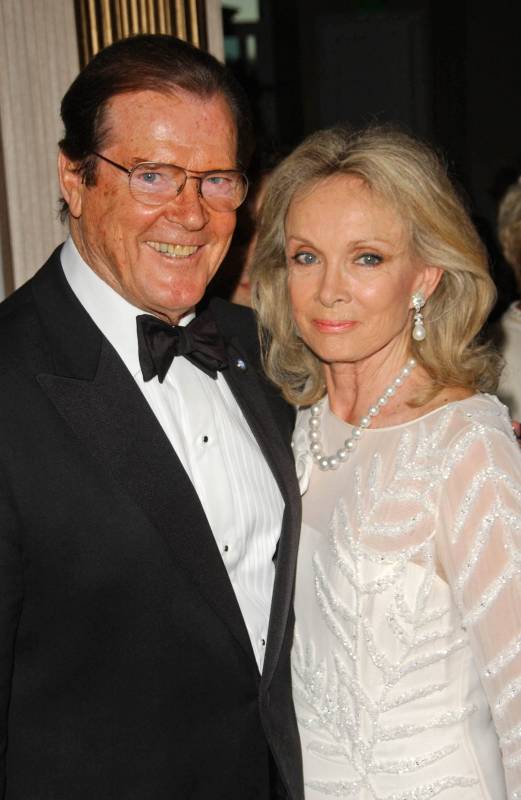 A new award named after Sir Roger
At the exclusive black-tie post-premier party at the original 'Casino Royale', the Monte-Carlo Casino, proceeds flowed in towards the new Sir Roger Moore Film Honour, the first recipient of which was recognised at the 38th Annual Princess Grace Awards Gala on November 3rd, 2022 in New York in the presence of His Serene Highness Prince Albert II of Monaco.
The inaugural Sir Roger Moore Film Honour has gone to Jahmil Eady, a narrative filmmaker nominated by UCLA. Her most recent film, "The Bond", follows an incarcerated pregnant woman and received the Audience Award for Best Narrative Short at the Atlanta Film Festival. Quote from Brisa Carleton CEO, Princess Grace Foundation about this exciting new honour for an upcoming film artist:
"Jahmil's filmmaking tells deeply human stories with nuance and care, shedding light on social issues, and we are proud to bestow this honour to Jahmil, in honour of the esteemed Sir Roger Moore."
Princess Grace is adored in the Principality and around the world and Her Foundation is flourishing strong. She brought the glamour of Hollywood to Monaco and there is "No time for that glamour to die" and the Sir Roger Moore Film Honour will give legs spanning future generations to the Foundation's mission to support the arts.
Warm wishes in memory of Sir Roger Moore on his 95th birthday.
HelloMonaco would like to thank the Princess Grace Foundation for the information on the new Sir Roger Moore Film Honour and its winner Jahmil Eady. [/box]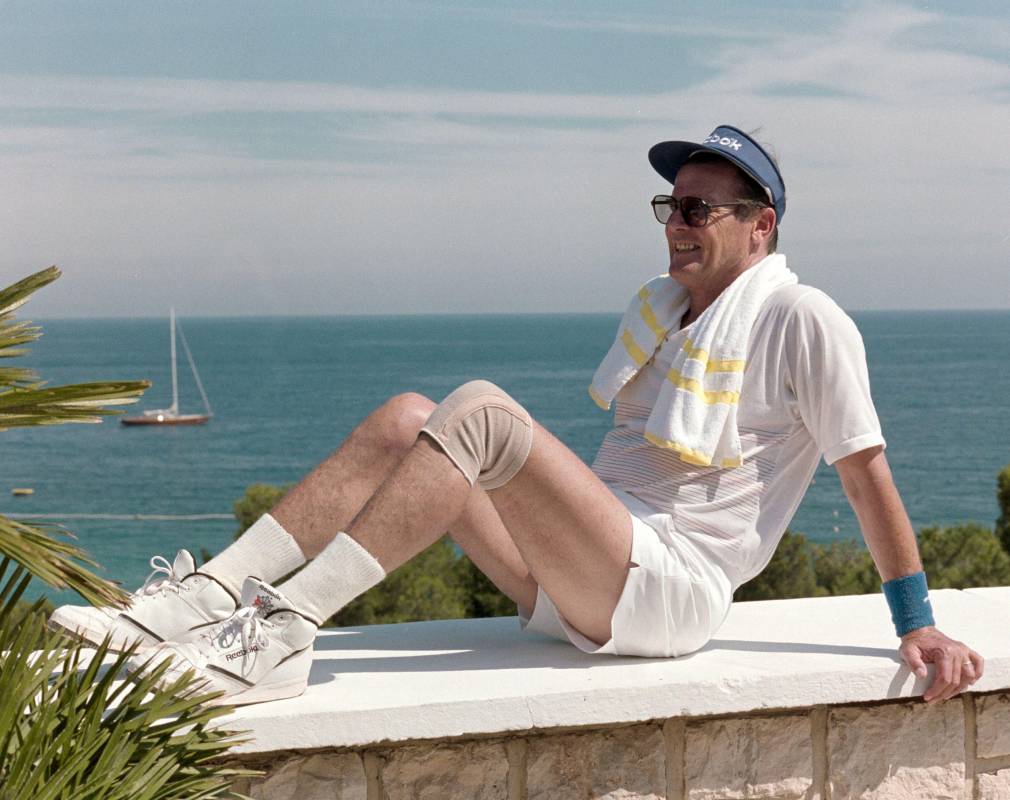 Did You Know That…
… 007 was in Moore's stars
Destiny seemed to be knocking on Roger Moore's door years before his casting as 007. At the famous London acting school RADA he was classmate of his future Bond co-star Lois Maxwell, unknowing then she would be the original Miss Moneypenny.
Our future James Bond had first starred in the successful 1958-59 series Ivanhoe, and had actor Robert Brown as squire Gurth. Unknowingly then Robert Brown would play M in several James Bond films.
Roger Moore would never originally have guessed he would later become the oldest actor to have played Bond — he was a young-looking 45 in Live and Let Die, and 58 when he announced his retirement on 3 December 1985, having played the part for over 12 years. His final Bond film was A View to a Kill in 1985. 
… Sir Roger used to laugh at himself
Moore quipped that he only had three expressions as Bond: right eyebrow raised, left eyebrow raised, and eyebrows crossed when grabbed by Jaws. It's not easy to do. Try it. Roger Moore perfected it like no other actor. 
The British satirical puppet show Spitting Image had a sketch in which their likeness of Moore, when asked to display emotions by an off screen director, did nothing but raise an eyebrow. Moore's puppet then received orders from Margaret Thatcher to kill Mikhail Gorbachev. Moore himself stated that he thought the sketch was very funny and took it in very good humour.
… Roger Moore didn't always make big bucks
He also recalled his very first paid acting role, right out of the army: "There was no pay cheque. I love cash. When I came out of the Army I went into repertory theatre in Palmers Green and I think I got £9 or £10 a week and they were all in crispy £1 notes. The sheer luxury of them. I felt flush."
… Roger Moore loved ice cream on a stick
Roger Moore is credited with inspiring the Walls Magnum ice cream (though others claim credit too). In the 1960s, he reportedly said that his one wish would be for a choc ice on a stick. Walls created this product and sent one to Moore. They later launched the Magnum in 1989, which is now the world's top-selling ice cream brand.
… filming 'Octopussy' in India had a great impact on Sir Roger
In 1983, he was shocked at the utter poverty on display; Moore subsequently has engaged in much humanitarian work. His colleague Audrey Hepburn impressed him with her work for UNICEF, and consequently he became UNICEF Goodwill Ambassador in 1991. He was the voice of "Santa" in the UNICEF cartoon "The Fly Who Loved Me."
The star was even awarded a Commander of the British Empire in recognition of his charity work. He was knighted by the late Queen Elizabeth II in 2003 for services to charity.
… Sir Roger Moore was buried at Monaco cemetery
Friends and family of the late actor Sir Roger Moore said their final goodbyes in a private funeral service. It was held at Saint Paul's Church in Monte-Carlo, Monaco, with good friend Dame Joan Collins among the mourners. Sir Roger Moore died in 2017 several months before his 90th birthday.[/box]
---
Quiz
Question 1.
Live and Let Die was his first James Bond movie. Can you name the other 6 films in which Moore also played the suave and sophisticated agent?
Answer:
The Man with the Golden Gun (1974) The Spy Who Loved Me (1977) Moonraker (1979) For Your Eyes Only (1981) Octopussy (1983) A View to a Kill (1985).
Question 2.
And can you remember one of his tongue in cheek mischievous responses to his superior's inquiry as to what he was doing as he romances his partner?
Answer:
"Keeping the British end up, sir."