Opéra de Monte-Carlo
Did you know that one of the most striking buildings of Monaco, the Opera de Monte-Carlo (also known as Salle Garnier), was built in only 8 months? Designed by Charles Garnier, best known as the architect of the Opéra Garnier in Paris, it is an extension to the Casino de Monte-Carlo.
The magnificent music hall with 524 seats was created to host prestigious concerts of famous opera singers and ballet dancers. In 1911, the Russian dancer Sergei Diaghilev launched the Russian ballet and its first performance took place in the hall of the Opera de Monte-Carlo.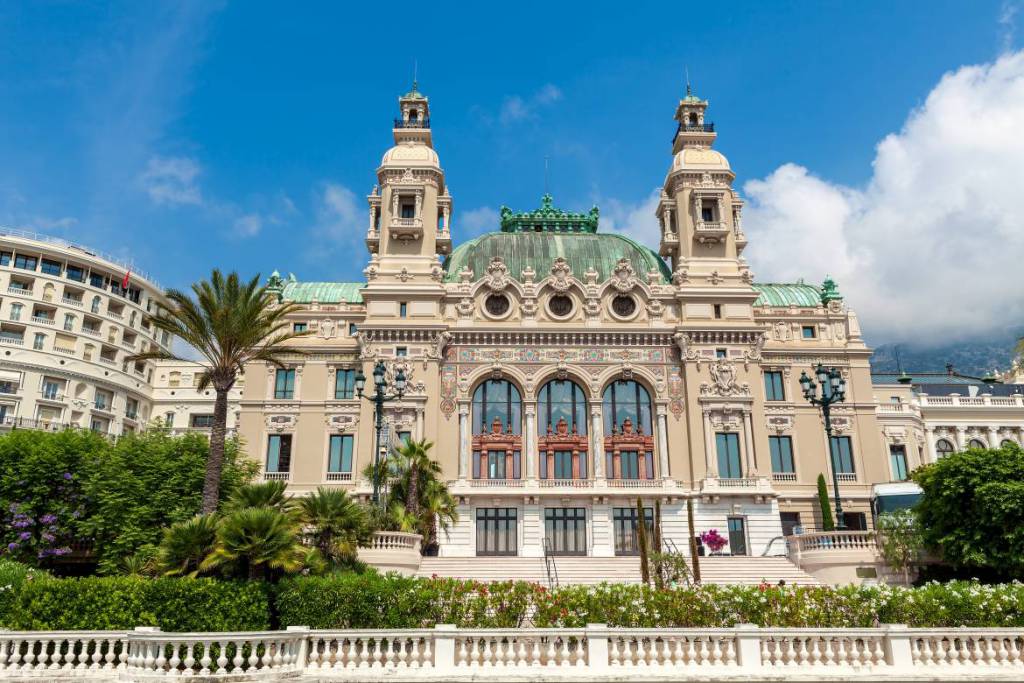 Since then, many famous dancers performed on the stage of Salle Garnier: Vaslav Nijinsky, Mikhail Baryshnikov, Anna Pavlova, and Rudolf Nureyev. The Monte Carlo Opera also saw such great performers as Feodor Chaliapin, Luciano Pavarotti and Placido Domingo.
Oceanographic Museum
The Oceanographic Museum is definitely not a building to miss. With the façade perched on a cliff above the sea, this building is an architectural masterpiece. Inaugurated in 1910 by Prince Albert I, the museum quickly became a scientific and cultural centre for the Principality. Its aquariums in the basement display a wide range of sea flora and fauna. The museum was the first in the world to keep and reproduce corals in captivity, which is quite a complicated task.
Monaco rail station
Another architectural oeuvre d'art is the impressive underground railway station of Monaco, situated deep inside the hard stone mountain. Gare de Monaco-Monte-Carlo was inaugurated in 1867, and today, as Monaco does not have its own rail operator, the train service continues to be run by the French SNCF.
The beautiful railway line runs along the seaside of the Côte d'Azur and enters a wide tunnel when it approaches the city. The platforms were made for the longest trains, so it takes about 15 minutes to walk from one end to the other. Today's station will impress even the seasoned traveller, with escalators taking visitors up to street access on several levels, providing quick access to a multi-layered city.