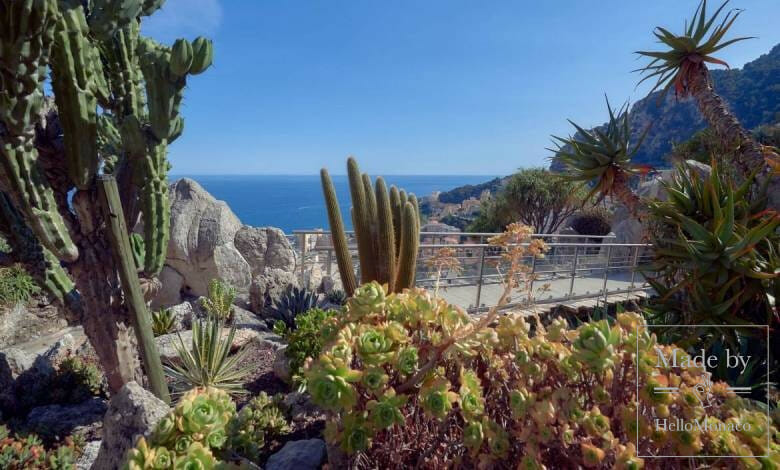 Located on the border between Monaco and France, the Exotic Garden boasts a fabulous collection of vegetation. Inaugurated in 1933, he Garden brings together a wide range of rare plant species from Africa and Latin America. Monaco's climate has turned out to be perfect for growing 7,000 plant varieties.
Across 1 hectare, you will find vegetation from different countries such as Mexico, Peru and South Africa. Most of the collection is comprised of succulent plants, which have adapted to dry climates in their own way (a hypertrophied leaf, for example). Next to them you will find the extravagant shapes of different cacti, exotic mushrooms, orchids, and irises, among others.
Another attraction of the Garden is the Observatory Cave. It is underground and is part of Monaco's catacombs. Go inside the cave and you will see the limestone rock beautifully decorated by nature with stalactites and stalagmites. You can take a guided tour of the cave every hour from 10 am.
The entry ticket includes visits to the Exotic Garden, the Observatory Cave and the Prehistoric Anthropology Museum.
Adults: €7. 20
Children (4-18 years' old): €3.80
Students (with card, under 30 yrs old): €3.80
Senior (+ 65 yrs old): €5.50
The Exotic Garden of Monaco is open all year except for November 19 and December 25.
January: 9.00 – 17.00
February to April: 9.00 – 18.00
May to September: 9.00 – 19.00
October: 9.00 – 18.00
November to December: 9.00 – 17.00