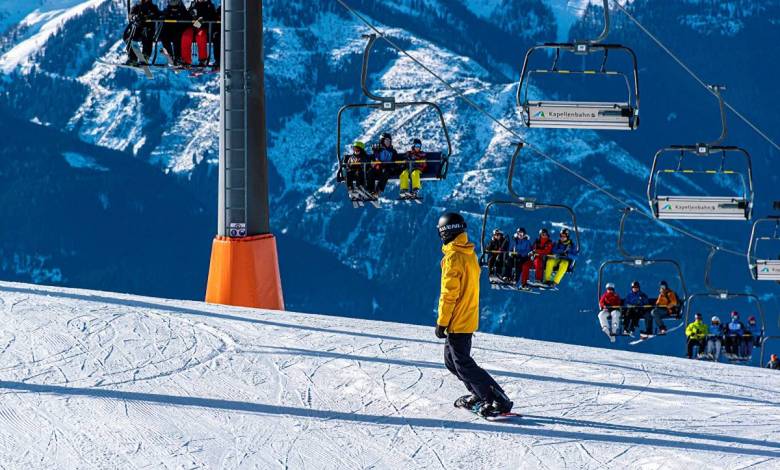 Now that the ski season is upon us, it is high time to choose a suitable place for your winter holidays and conquer new ski trails! For those who want to swap the sunny coast for the snowy slopes, HelloMonaco has selected seven of the most popular ski resorts in the region of Provence-Alpes-Cote d'Azur. They are all within one and a half hour's drive from the Principality. And there is one small additional gem so close to the coast that its 360-degree panorama includes fabulous views of the Mediterranean from its summit. Let's get started!
Isola 2000
Less than a two-hour drive from Monaco, Isola 2000 is one of the most famous ski resorts in the Southern Alps. It is also a traditional venue for major competitions, including the French Ski Cup and the Tour de France.
Both sunshine and snowfall are guaranteed by the resort, which has held the French snowfall record on several occasions. Due to the high altitude (the summit is above 2500 metres), most of the terrain is above the tree line, on sunny slopes.
Isola 2000 offers trails, or pistes, for any level of training. With a total of 43 trails, the resort includes 4 blacks, 11 reds, 21 blues and 7 greens. Beginners benefit from an excellent gentle plateau that stretches for almost five kilometres (three miles) alongside the main resort complex.
Isola has a popular snow park, boarder cross and half-pipe, and France's first snowboard club, Back to Back Club, was established here. The resort is making an effort to improve the original concrete architecture in the centre, which previously was not so inspiring.
In addition to its ski slopes, the resort offers its customers many other exciting activities. Snowboard shows, live concerts, barbecues and parties are organised in the snow park throughout the season. Fans of extreme sports may like the idea of paragliding over the snow-capped peaks. The most inquisitive skiers can go on a tour through the Alps, guided by local instructors. Those who wish to relax after their busy day of sport can enjoy the «Aquavallee», a SPA-centre with a swimming pool, artificial waterfall, gym, steam room, solarium and massage. The perfect end to a day of sport!
Isola 2000 officially opens in early December. The air temperature at the height of 2,000 m does not exceed 10°C, and the snow cover at the foot of the mountains is usually 30 centimetres thick.
The holiday program for this season is to be discovered here.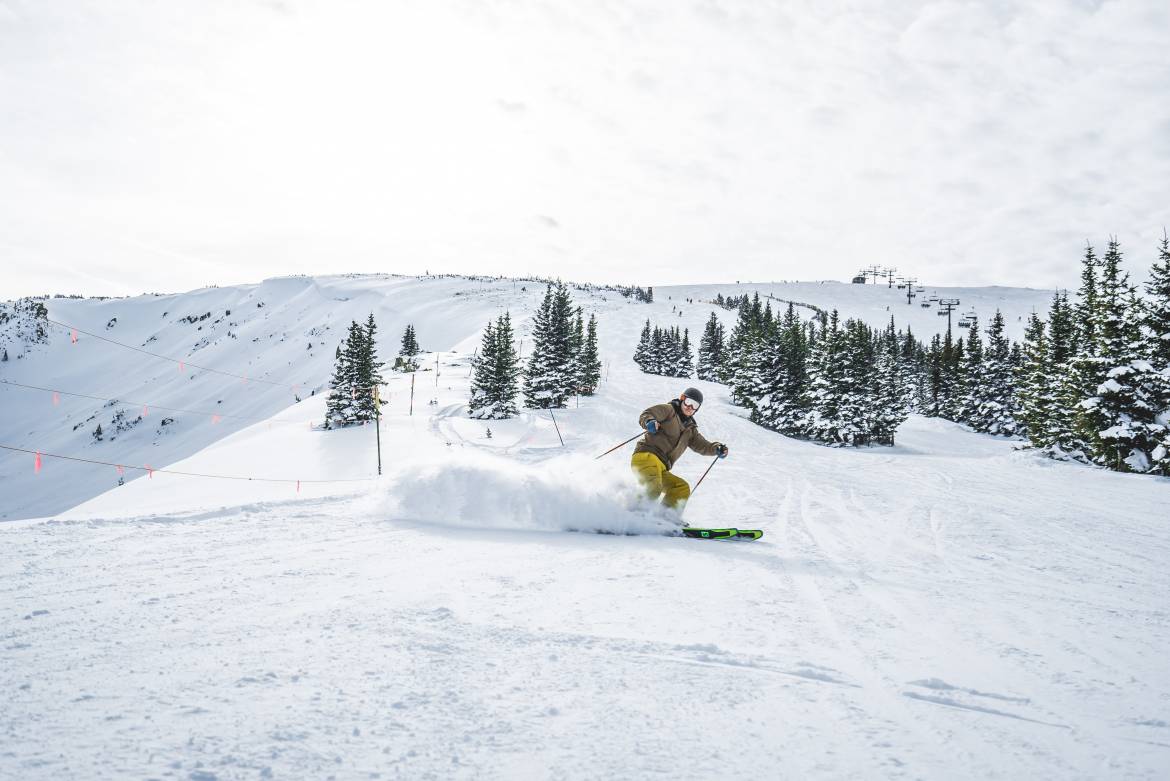 Auron
Auron is a mountain village located close to Isola 2000. Its summit is just below 2500 metres, with a number of its tracks no less impressive compared to its neighbouring resort. Auron offers its visitors 43 ski slopes, divided into 4 zones with pistes that include 9 blacks, 15 reds, 16 blues and 3 greens.
You traditionally see many Monegasques during the winter season here, with fewer Russians than at the other resorts but a growing minority all the same. The resort has a school for those willing to master new skiing skills. There are 120 instructors who will be happy to help you conquer the snowy slopes either in a group or individually.
Auron is not only a ski resort, it is also a fantastic place to have a night out, with the bar «Les Enfants Terribles». The Spa, «Fleur d'Isis», offers a variety of relaxing treatments to rejuvenate after strenuous sport.
For those who enjoy off-piste skiing, there are lots of possibilities and an expert ski instructor will be happy to guide you.
The holiday program for this season is to be discovered here.
Les 2 Alpes
Les 2 Alpes is one of the few resorts that are open all year round. Because the glacier rises to 3,600 metres in altitude, Les 2 Alpes ski area is always guaranteed real snow. It has 96 slopes, totalling 220 km and includes 12 blacks, 22 reds, 45 blues and 17 greens. The resort is also popular with snowboarders. Every fourth visitor prefers the board to skis.
One spectacular run starts from the glacier at 3,600 m and descends 2,300 m to the village of Mont de Lans at an altitude of 1,300 m – without skiers once needing to use a ski lift!
The slopes for beginners are interestingly located higher than the most challenging tracks. The novices thus learn to ski on a dense snow cover. The ski school is excellent, especially for the young and there is a snow kindergarten for kids.
For experienced skiers, the resort is located next to the famous off-piste descent Vallon de la Grave/La Meige, designed for highly professional skiers familiar with the terrain. If you've got the skills, a magical adventure awaits you.
Here you can also experience the «Deval Moon» an exciting descent from a slope inside an inflated balloon. This entertainment is available for both adults and children from the age of 4. Those who love speed can try open go-karting on the ice. Throughout the winter, Les 2 Alpes organises numerous activities and entertainment that is not to be missed: The «Enjoy The Glacier Festival», «Les 2 Alpes Night Snow Trail», and «Junior Foliz», featuring descents with torches, mulled wine and fireworks.
The holiday program for this season is to be discovered here.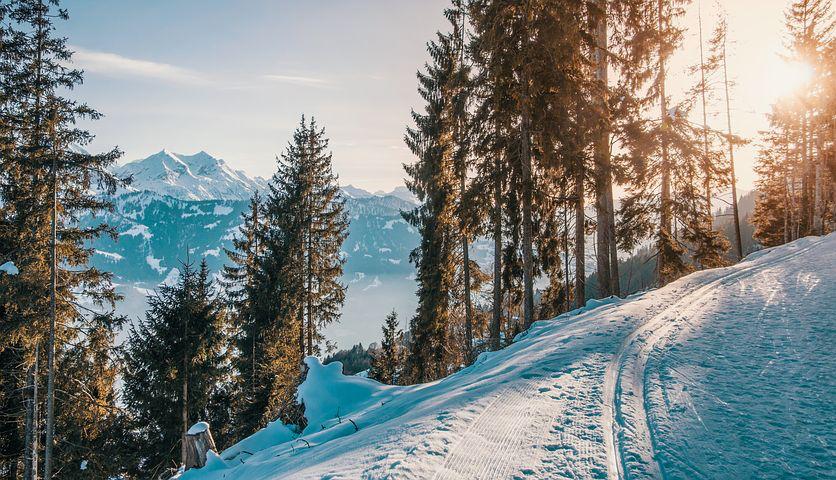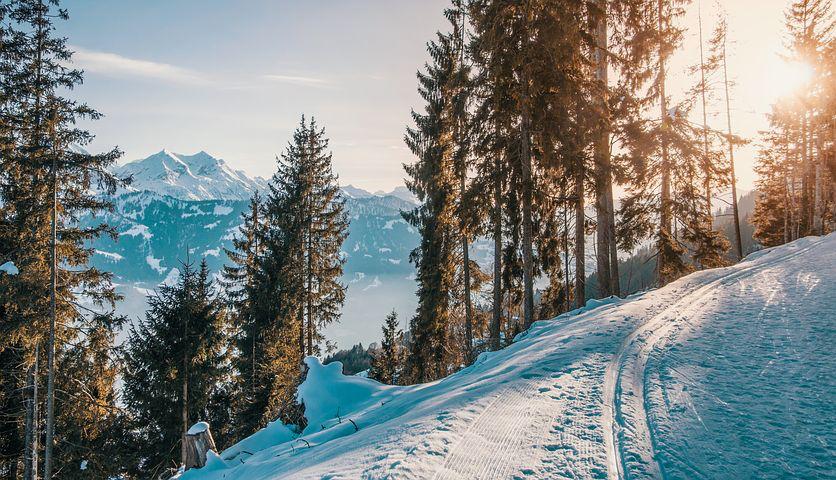 La Colmiane
La Colmiane is another ski village offering facilities for even the youngest skiers. It is renowned for its excellent ski school with an international reputation. Do not be surprised if after a few days of training you start conquering slopes you had not even dared dream of. Twenty slopes with a total length of 30 km are located at an altitude of between 1,500 and 1800 m.
The pistes include 2 blacks, 8 reds, 5 blues and 5 greens.
Your little ones can attend the Snow Kindergarten, which teaches winter sports. In both the summer and winter, La Colmiane has a giant ZipLine, with two lines totaling 2,663 m, to «zip-fly» over the La Colmiane ski resort, in total security, at a top speed of 120km/h. It is the longest Zipline in France. For those of you seeking a truly unique and sensational experience, you must try it!
Next to la Colmiane, there is a spa centre «Espace Eden Altitude» offering quality treatments, steam room, sauna, Jacuzzi, solarium and a swimming pool.
A ride in a horse-drawn carriage is another way to relax and take in the scenic views of the snow-covered slopes. Be sure to take a camera with you to capture the beautiful surroundings!
The temperature at the height of 1,800m reaches 11C °.
Before your trip, check the resort's website in detail or call +33 4 93 23 25 90 to get information about the holiday program at the ski resort.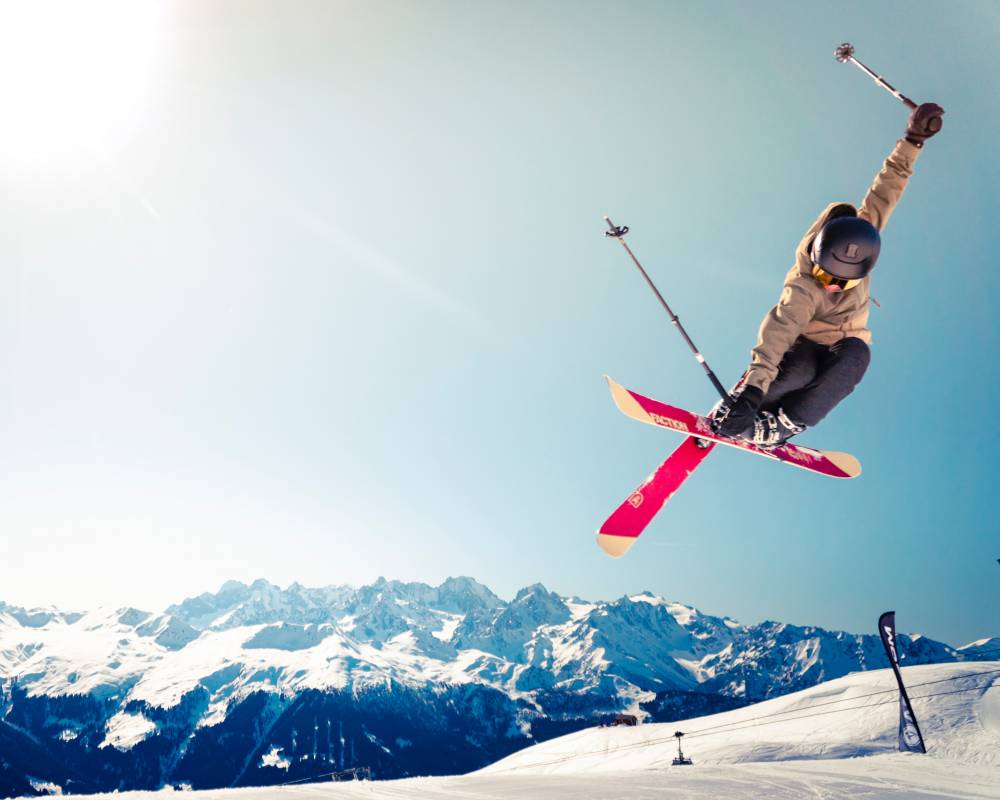 Valberg
This friendly and authentic resort is only an hour and fifteen minute drive from the Mediterranean coast, passing through the beautiful Gorges of Cians or Daluis. It has become one of the most popular resorts in the Southern Alps, set in a breathtaking natural environment, bathed in the almost-constant sunshine of the Riviera.
At an altitude of 2,066 m, the resort has 54 slopes of varying difficulty, including 6 blacks, 24 reds, 13 blues and 11 greens.
Snow Golf is new this winter. The local golf course can now be enjoyed in its winter version with three holes specially fitted for winter. Snow Golf is open Monday, Wednesday, Friday, from 1pm – 4pm.
Valberg is ideally located next to the Mercantour National Park, where you are guaranteed many hours of walking in the fresh air. Valberg is classed as a family resort and often hosts different events for children. You can take nature walks or go to the cinema and the local library includes more than 20,000 books, magazines, games, CDs and DVDs.
The complex hosts a cosy spa centre «Le centre 1700» decorated in an exotic style. Relax in the sauna, or the steam room and sip on fragrant exotic tea.
Find out more information about its agenda and holiday program on the website or by calling +33 (0) 4 93 23 24 25.
Limone Piemonte
Only 95 km away from Monaco and just over the Italian border, Limone Piemonte merits special attention for its slopes and its wonderful Italian cuisine, featuring some very special regional dishes. The ski area is very close to the French border and it is only about a one and a half hour drive from the coast.
At a height of 2,400 m, Limone is a beautiful Alpine town with a twelfth century church at its centre. It is one of the oldest resorts in Italy and is part of «White Reserve» (Riserva Bianca). Riserva Bianca's slopes can easily compete with world-class ski resorts like Val d'Isere.
Today, the resort features more than 40 slopes with a total length of 80 km. There are 7 blacks, 23 reds and 10 blue/greens.
Many of the pistes are suitable for skiers of any training level, as they are wide enough for average to complex manoeuvres.
Professionals will enjoy the black slopes, which have also been used as training sites for the both the Italian and French national teams.
Limone Piemonte also offers various activities for children. Their «Kinder Park» is in the heart of the resort, at an altitude of 1,400 m. Young skiers are invited to take inflatable slides of various sizes and take part in fun activities and events.
In December 2007, Limone Piemonte held the first Snowboard World Cup, making the resort popular with snowboarders. A special «Snowpark» was built here, suitable for both professionals and beginners.
To discover agenda and holiday program of the resort visit its website before your trip.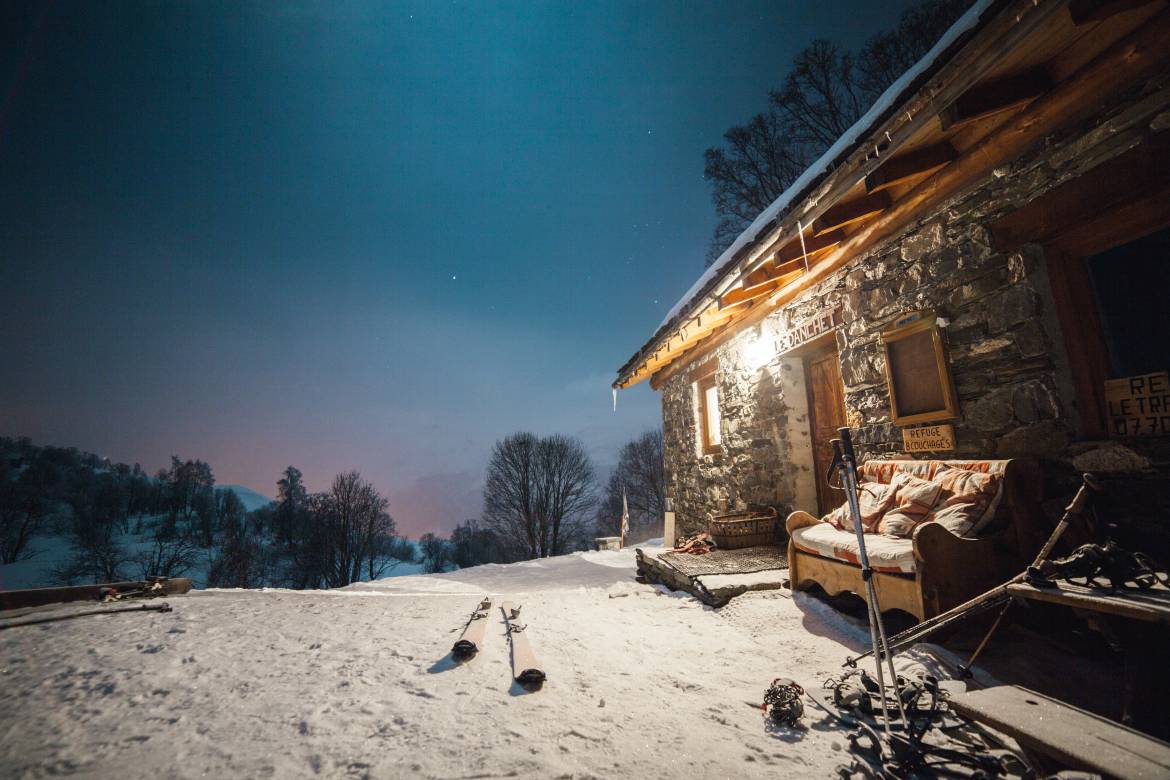 Greolieres les Neiges
This little gem of a ski resort sits where the Alps meet the sea, in sensational and breath-taking fashion. Greolieres les Neiges is only a little over 20 kilometres as the crow flies from the sea and is the nearest ski resort to the Cote d'Azur.
Greolieres les Neiges is a very family oriented resort, perfect for day trips with children. It lies between 1,400 – 1,800 m in altitude with 30 km of mainly red pistes. 12 ski lifts and one chairlift take you up to 28 signed slopes with snow cannons to ensure good skiing. It also has some great nursery slopes and two very serious black runs that will test your skills to the limit.
The highlight of this resort, unlike all the others, is you can see the sparkling blue sea from the highest skirun, part of a stunning 360-degree panorama. So not only do you get a fabulous view of the Mediterranean but also the high Alpes to the north, and Italy to the East. On a clear day, particularly early in the day, you can even catch a glimpse of Corsica on the horizon. It's spectacular.
In addition, there is cross-country skiing, sleighing areas and trails for snowshoe trekking.
Weekends, especially during the French half term, can get very busy indeed, but during the week it is usually a quiet gem, like you are sharing your own private ski resort with friends. With luck, the sun will shine on you all day and a simple but tasty lunch can be had inexpensively in one of the handful of cafes and restaurants.
Some years there is a small skating rink and the possibility to take a ride on a dog-pulled sleigh. The only down side to this resort is a short season, lasting from January to March.
Details on holiday program at the resort, closing dates and proposed program during your stay can be found on the website.
Our best tips for a great ski holiday
Our glorious weather means a short unreliable season for many resorts close to the Mediterranean, especially those below 2000 m altitude. Keep a careful eye on the snow reports and «wait for the snow and go».
Get an early start – even one hour earlier makes a difference. If you go with the crowd, traffic can be a nightmare; restaurants take an eternity and the equipment a mess.
Avoid the crowds and ski on Tuesdays, Wednesdays and Thursdays (out of school holidays). You will find fewer queues for the lifts, more time to ski, and good service in the restaurants where people will have more time to be friendly. And at the smaller resorts, you will feel like a true VIP in your own private ski resort!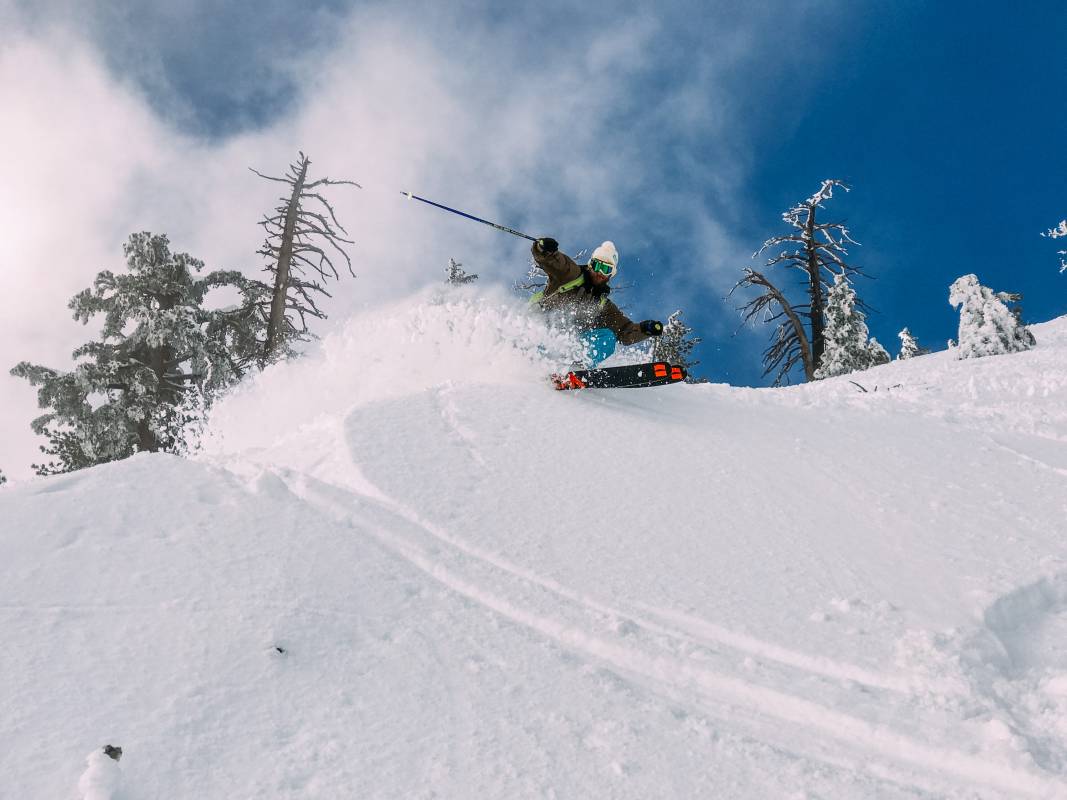 Before planning your trip, please check weather forecasts. See the links below for further information:
Isola 2000: www.hiver.isola2000.com
Auron: www.hiver.auron.com
Les 2 Alpes: www.les2alpes.com
La Colmiane: www.meteoconsult.fr
Valberg: www.valberg.com
Greolieres: www.stations-greolieresaudibergue.com
Limone Piemonte: www.limoneturismo.it www.riservabianca.it