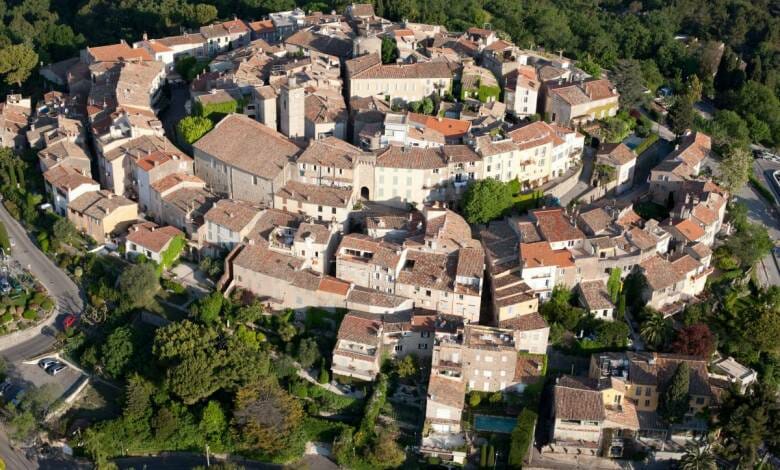 Mougins is a genuine jewel nestled in the quiet, in the middle of nature, only ten minutes from Grasse and Cannes. Are you a foodie? Many great chefs have propelled Mougins to the land of the stars. Even today, gourmet aromas pervade the picturesque alleyways dotted with restaurants and art galleries.
And on the 50th anniversary of Picasso's death, where else to pay homage to him but Mougins where he spent the last 12 years of his life, sadly dying on April 8th, 1973. It logically follows that Mougins is the place in which he must be buried, wouldn't you think? Picasso would be the first to chuckle at this enigma. Even in death he managed to capture the surreal. So the surprising answer is no he is not buried in the obvious place.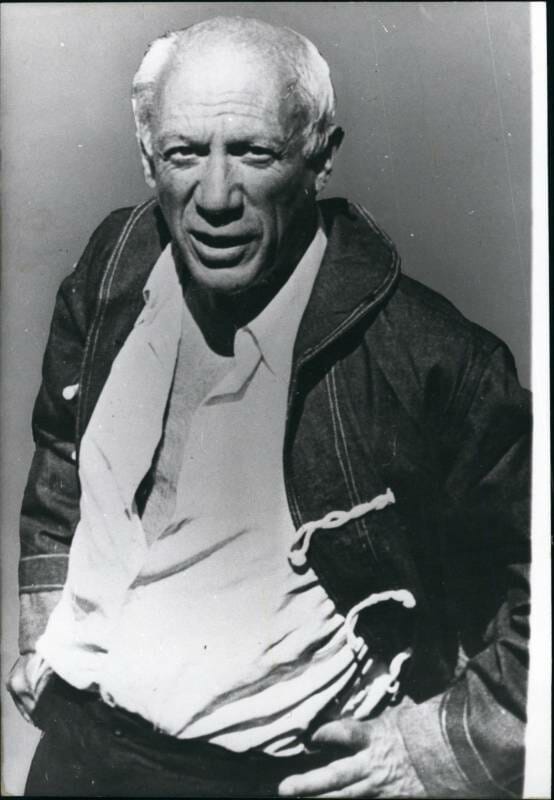 The fact that he was a communist at heart did not sit well with the Mayor of Mougins at the time. To add insult to injury, apparently another strike against him with the Mayor, was that he was a billionaire communist. The Mayor and the town never acted fast enough to accommodate his burial. Picasso's family were furious with the Mayor, so they all united and decided to go off and arrange his burial elsewhere. And so his grave instead is in the grounds of the chateau of Vauvenargues just outside Aix-en-Provence. The chateau is still the private property of the Picasso family. Picasso, mind you, was a particularly perceptive and unique type of communist. He was recorded as saying to his friend Jean Cocteau "I have joined a family, and like all families, it's full of shit".
Back to beautiful Mougins… You will immediately absorb the beauty and elegance of this Mediterranean hill-top oasis positioned between Cannes and Grasse, rising in a spiral of enchanting cobbled streets around a bell tower. 
Quaint verdant Alleyways and Art Galleries
The historic centre is flush with quaint alleyways embellished with fountains and statues. Artists' studios blend into a scenery full of gorgeous potted plants and lush gardens. With over 30 art galleries and studios, Mougins is continuing the village's artistic tradition forged during the 20th century by Picabia, Picasso and many other famous creators.
When you think of the south of France, it's not just beaches but enchanting hilltop villages that should be near the top of your list, and Mougin's old village is one of the most beautiful of them all. Soak up the atmosphere, it's full of greenery and plants, climbing vines and trees. Colonies of artists and their studios have followed in the footsteps of the great Picasso adding to Mougins particular charm.
Le Lavoir — The Wash House
Right at the entrance to the village, there is a Wash house, built in 1894 and used until 1970. Not your cup of tea? It is worth the detour, both for the quality of its conservation and for the temporary art exhibitions that it regularly hosts.
Picasso's Home
Picasso moved to his ultimate home for the last 12 years of his life in this beautiful medieval village of Mougins. In choosing his Villa there, the billionaire side of him dominated over the communist. It was quite a pad, visited by the likes of Winston Churchill and owned by the Guinness family before him. Picasso lived there with his last wife, Jacqueline Roque. He always worked prodigiously and at this stage of his life he was working on pieces that were initially mistakenly under-rated. That was rectified later and the works were recognized as the advance guard of Neo-Expressionism. 
Amongst the famous pieces of work produced during his time in Mougins were: The Dance of Youth, 1961; Nu assis dans un fauteuil, 1963; The Chicago Picasso, 1967; and Femme nue au collier, 1968 which was a painting of Jacqueline Roque.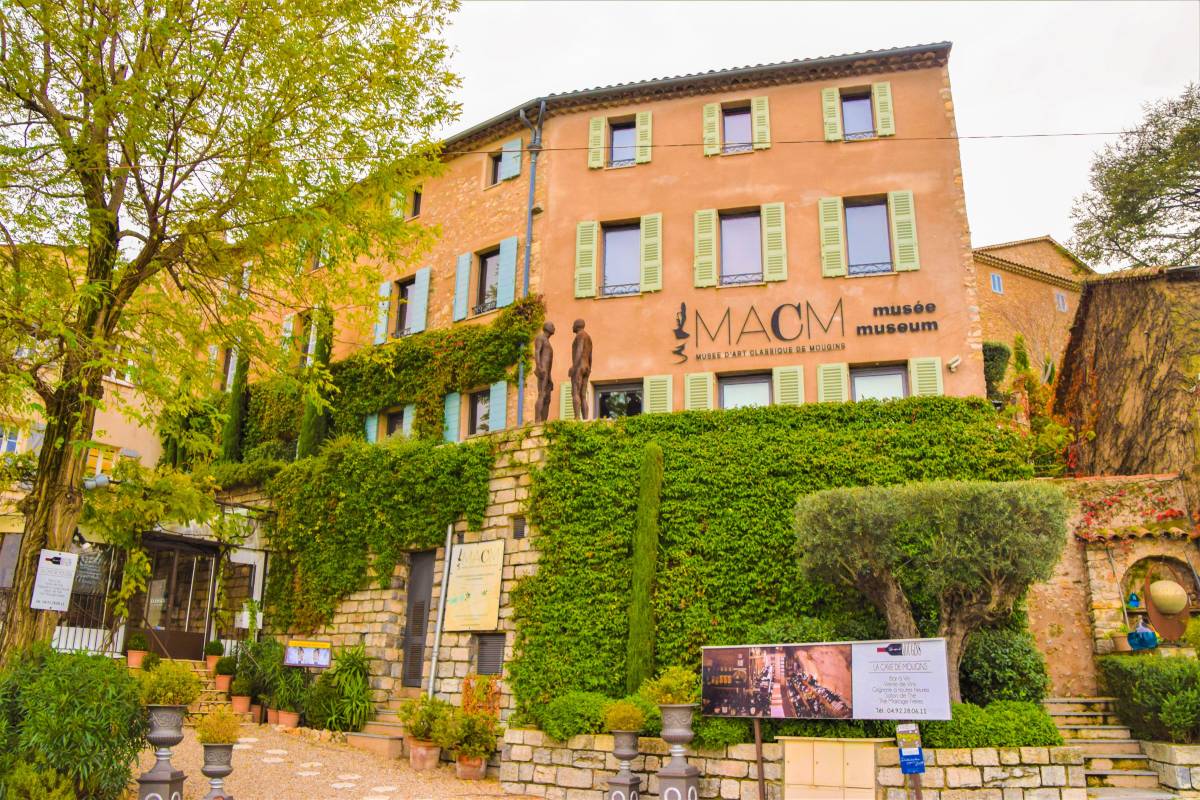 Museum of Classic Art (MACM) 
If art museums are your passion, Mougins has one that has an incredible collection of 600 works that spans five millennia, by Picasso, Chagall, Matisse, Cocteau, Man Ray, and others. The museum has won several international awards. The founder of this Museum of Classic Art (MACM) is the British businessman Christian Levett. The displays are in categories depending on the influential civilizations: Greek, Roman, Egyptian. The museum designates the top floor for the displays of ancient armory including helmets, shields, weapons, and armour. 
Although the majority of objects on display are antiquities, the museum embraces a concept of displaying ancient, neo-classical, modern and contemporary art side by side to show the pervasive and lasting influence of the ancient world. Thus works by Sir Peter Paul Rubens, Marc Chagall, Henri Matisse, Damien Hirst and others are included in the museum alongside their ancient inspirations. The ancient entrance to the town — Porte Sarrazine, sits close by. Take a look.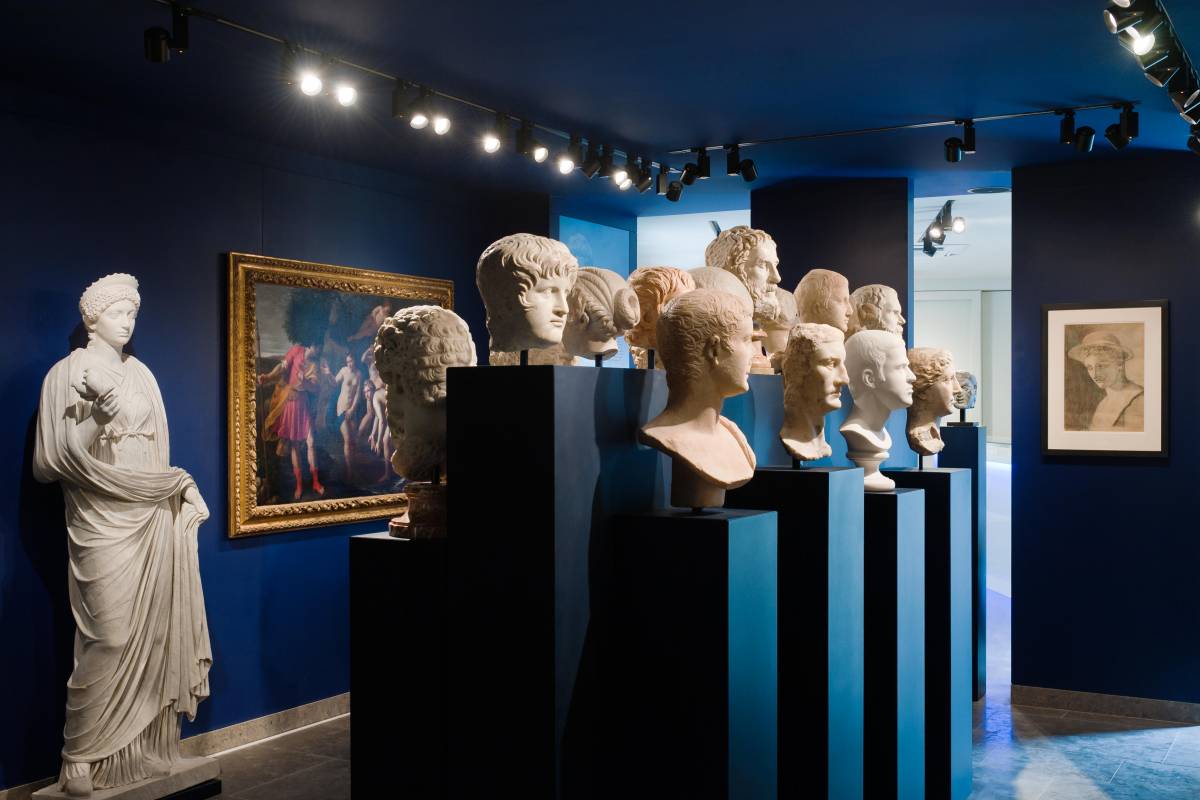 Mougins Photography Centre 
Located in the heart of the village, in a renovated former presbytery, the Mougins Photography Centre aims to highlight the many trends in contemporary photography. With a regional, national and international vocation, it is dedicated to the still and moving image. On its two floors of some 100 m2 each, it hosts works by emerging and established artists from around the world.
There is no permanent exhibition, but there is a rich programme with three major exhibitions each year, as well as various events and activities linked to the themes of the moment.
Cuisine for the Stars
Picasso actually liked his food simple — something ironically that Mougins is not so famous for. Even its Pan Bagnat, sort of a simple Mediterranean sandwich with tomato, olives and olive oil has blue lobster instead of tuna in it! Mougins is acclaimed as a centre for fine cuisine. Its cuisine legacy is so distinguished that Mougins might even contest its renown as "A centre for fine dining" they would claim the title should be "THE centre for fine dining" and with some justification. It has developed into the "mecca" for the starred chefs in France. 
It all started simply with Célestin Véran a fisherman-cook in the 1950s whose customers got into the habit of going up to Mougins to taste his famous bouillabaisse prepared with his fresh catch of the day. And they fell in love with the tranquil pace of life in the village and the inviting coolness of the small shaded and leafy piazzas.
Fast forward to the 70s and one, two and then ultimately 3 stars was the reward for next celebrity chef, Roger Vergé's restaurant, who made his stirring debut at the Moulin de Mougins. Not stopping there Roger Vergé renewed and lightened French cuisine. He invented "La Cuisine du Soleil" in Mougins, presenting it at his beloved starred Amandier, and made it known throughout the world, contributing to the development of French gastronomy with his cooking school. André Surmain, the charismatic former chef of the Lutèce in New York added his magic and by the 1990s Mougins had 7 stars in the Michelin Guide and was the most starred village in France attracting many celebrities from the Cannes Film Festival. 
Fifty Restaurants! 
Some fifty restaurants offering local dishes, bistronomic and gastronomic cuisine now are the foundation of the gastronomic reputation of Mougins, evidenced by the celebrities that flock there from Cannes. Spoil yourself, for example, at:
La Place de Mougins 
L'Amandier de Mougins or
Le Bistrot de Mas
The cuisine story doesn't stop there.
The International Gastronomy Festival
Over the course of a weekend, the old village is transformed into a true open-air theatre to delight your taste-buds with The International Gastronomy Festival, the "Étoiles de Mougins" (The Stars of Mougins). They don't do things by halves at this Festival. 
"La Brigade des Étoiles de Mougins" is made up of some fifty French and foreign starred chefs, 'Meilleur Ouvrier de France' chefs with their distinctive blue-white-red collars. They are now ambassadors for Mougins and French gastronomy in their restaurants and cooking schools and on their many trips around the world.
Suffice it to say, if you are a foodie Mougins is for you. 
A Myriad of Beautiful Walks 
Mougins, nicknamed the "garden city", has almost 50% of green space. It is endowed with a natural setting that has remained untouched and exceptional, right in the heart of the Côte d'Azur. You can find tranquillity and serenity and walk to your hearts delight. Check out the many fascinating walks from 15 minutes to as many hours as your legs and appetite will carry you all listed with detailed information at Mougins Tourist Site.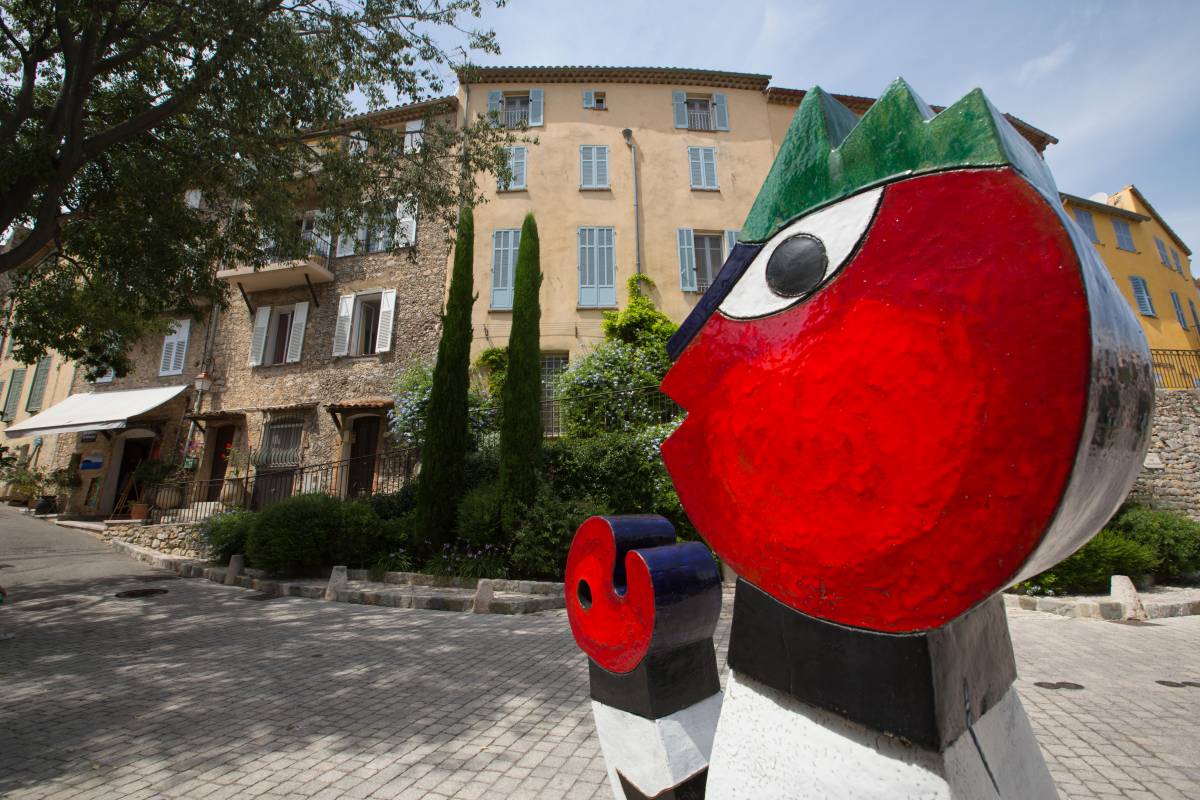 Quintessential Mediterranean Village with a Picasso Twist 
When you are replete with enjoying the Mediterranean sun, sea and glitz at Cannes and Monaco make sure to take in a Mediterranean hilltop village. Mougins offers its charms with a Picasso twist. You'll see where he lived and died and how he influenced the many artists that now live and work there. And there is no hilltop village with a comparable legacy of the heights of French cuisine. Art lovers and gourmets and lovers of the South of France — Mougins awaits. 
---
Notre-Dame-de-Vie Chapel & Picasso's Villa: Mas Notre-Dame de Vie
Adjacent to the Mas Notre-Dame de Vie, the last residence of the Great Picasso, the Notre-Dame-de-Vie chapel is framed in the middle of an alley of tall Florentine cypresses in a sedate Tuscan-style landscape.
From the Guinness family to Picasso
In 1961, Picasso, who had discovered Mougins in 1936, purchased the Mas Notre-Dame de Vie from the Guinness family, to offer it as a wedding gift to his future wife, Jacqueline. This home which you can see located below the chapel was the stage for the final acts of his life. He took his last breath there on 8th April 1973.
This location had been a magnet for other notables, from musicians Mstislav Rostropovitch and Arthur Rubinstein to Charlie Chaplin, not to mention Jean Cocteau or Winston Churchill. It could be said about the chapel that "the whole world has come to see it". Join them and view Picasso's home from that vantage point.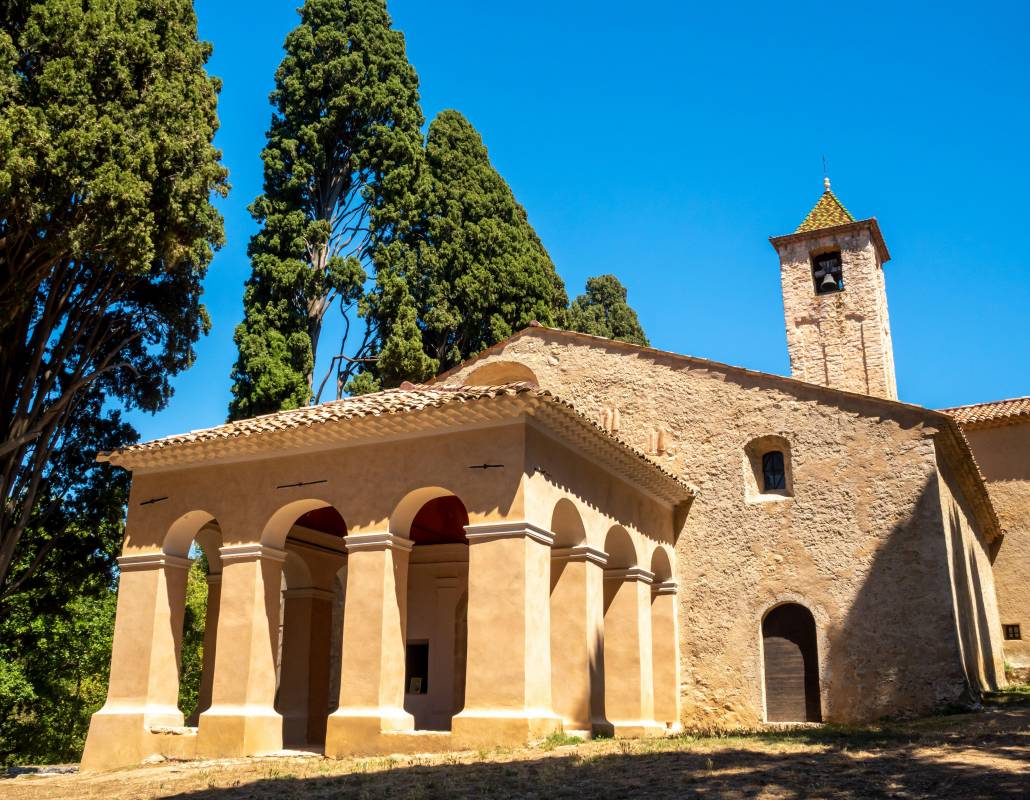 Notre-Dame-de-Vie chapel treasures
The chapel would have been built around 1613. It now houses a museum space: "The Treasure of Notre-Dame de Vie" which outlines the unique history of the chapel. The first and second floors present a collection of photographs of Picasso taken at Notre-Dame de Vie by his friend and renowned photographer, Lucien Clergue and photographs on loan from the Mougins Museum of Classical Art.
The Home of Picasso — A Sprawling Mediterranean Farmhouse Called a "Mas"
Picasso's love affair with Mougins began in the summer of 1936, during which he stayed at the Vaste Horizon hotel in the village. The village will serve as a romantic nesting place with his first love Dora Maar French photographer, painter, and poet. Maar was depicted in a number of Picasso's paintings, including his Portrait of Dora Maar and Dora Maar au Chat. Happy holidays were spent there over two years with his no less celebrated comrades Cocteau, Éluard or Man Ray to name but a few. Much later in 1961, he settled there definitively by buying the Mas Notre-Dame de Vie, a spectacular farm-house that was a vast Provençal villa of 800m² living space, belonging to the Guinness family.
The villa is noted as having many bedrooms, additional accommodation on three levels, a swimming pool and gardens filled with Mediterranean essences. It offers a magnificent view of the bay of Cannes and the Estérel. The calm and serenity of the place hit him. Both the billionaire and communist sides of him found tranquility and inspiration there. 
Picasso wanted to be buried in the garden
Following a disconnect with the Mayor of Mougins, Picasso's family rested his remains instead in front of the main facade of his other house in Vauvenargues near Aix-en-Provence. His wife Jacqueline did still live though in the Mougins villa until her death in 1986. 
The Notre-Dame-de-Vie Villa-farmhouse was renamed "L'Antre du Minotaure" in 2007 to pay homage to the artist's favourite artistic theme. The name refers to the half-man, half-bull monster from Greek mythology, a particularly symbolic creature for Picasso.
Picasso's house passed into the hands of a Dutch dealer and art lover who is reported as putting millions of euros into major renovations. Resold again the farmhouse is now a residence open to a minority within the framework of private visits. Nevertheless when visiting Mougins an easy place to see it from is from the Notre-Dame-de-Vie chapel which makes a lovely visit.