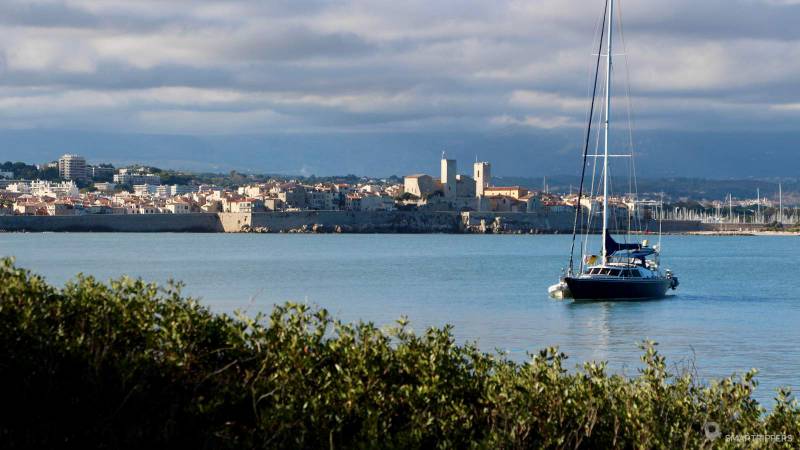 Caps are born unique, extravagantly idyllic. Since the Greeks arrived in the fourth century BC to create their local town there that they called «Anti-polis», Cap d'Antibes has been waiting like a magnet for the glittering assortment of larger than life people to immerse themselves in its extraordinary potential.
Cap d'Antibes has always been a Diva on center stage awaiting the applause of the audience — and the applause comes in waves literally from its shores and metaphorically from everyone who has the fortune to experience it. And when you are a Diva and are situated between Monte-Carlo and Cannes then you have all the audience you could ever desire. And when Pablo Picasso takes up residence in Antibes on your Northeast edge joining the Côte d'Azur and Francis Scott Fitzgerald decides to lodge opposite in Juan-les-Pins on the Northwest side — well the sun is certainly never going to set on your reputation. Celebrity and Hollywood glamour aside where there is a Cap there is a sea-scape and almost certainly beaches and a glorious coastal walk.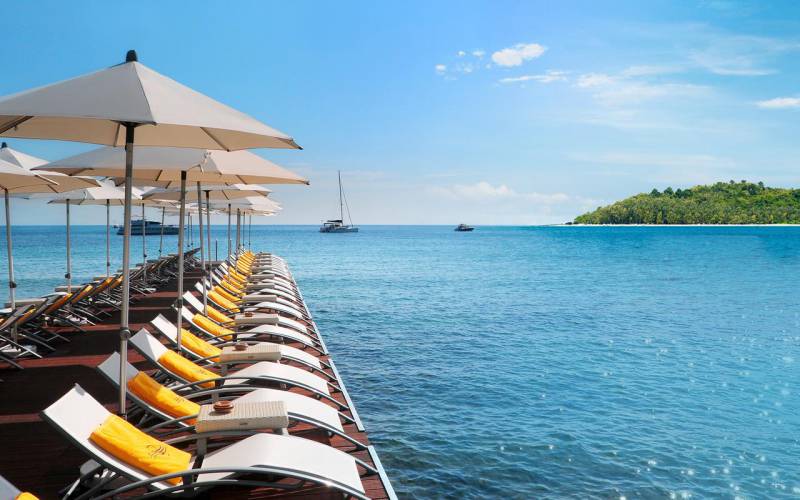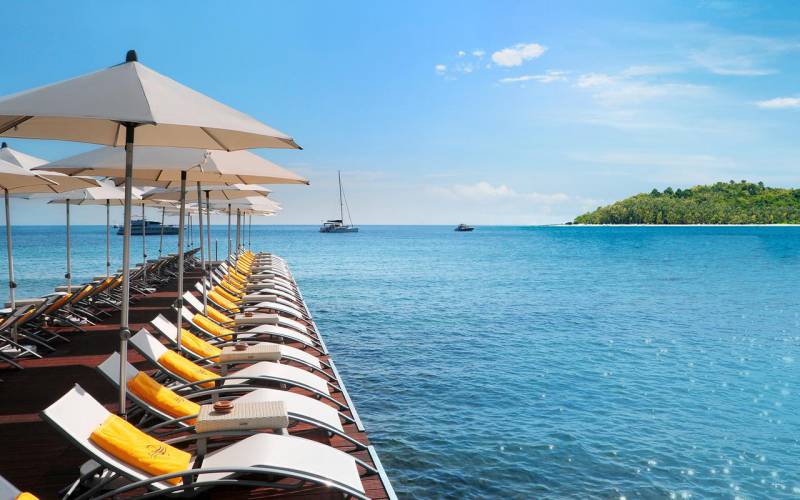 Sentier du Littoral
Looping around the Cap's billion-dollar hotel-palaces and zillionaire estates do run one of the most spectacular coastal walks in the world. Also called the Sentier Tire-Poil (because on windy days, ruffling your hair would be an understatement!), the trail now stretches roughly 5 km along the outermost tip of the Cap. The danger sign at the beginning of the path is a little intimidating as is the thin wire fence as the sole barrier keeping you from plunging into the churning water below. But don't be put off the Sentier du Littoral begins gently at the very pleasant Plage de la Garoupe (where Cole Porter and Gerald Murphy soaked up the ambiance), with a paved walkway. Fitzgerald likened the beach at Plage de la Garoupe to a bright tan prayer rug. The greenery, the blue water, the snow-capped alps in the distance — the view is one of the most beautiful you will ever see.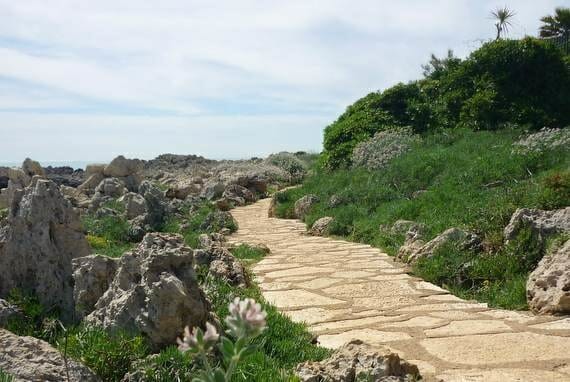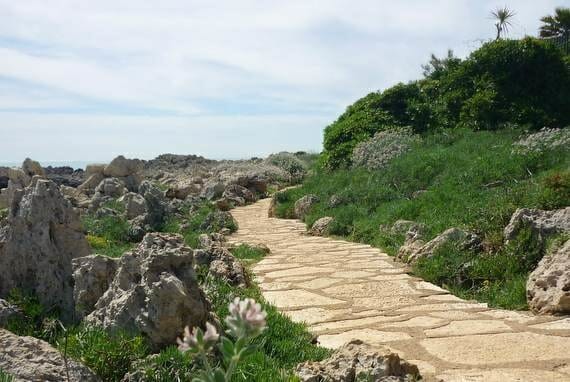 Tramp further along and your relaxed promenade soon becomes a tad more challenging with a boulder-studded pathway that winds above awe-inspiring cliffs and thundering surf below. The magnificence really has to be experienced in person. The walk takes about one and a half hours or more, but it may prove to be the most memorable adventure of your time at the Cap.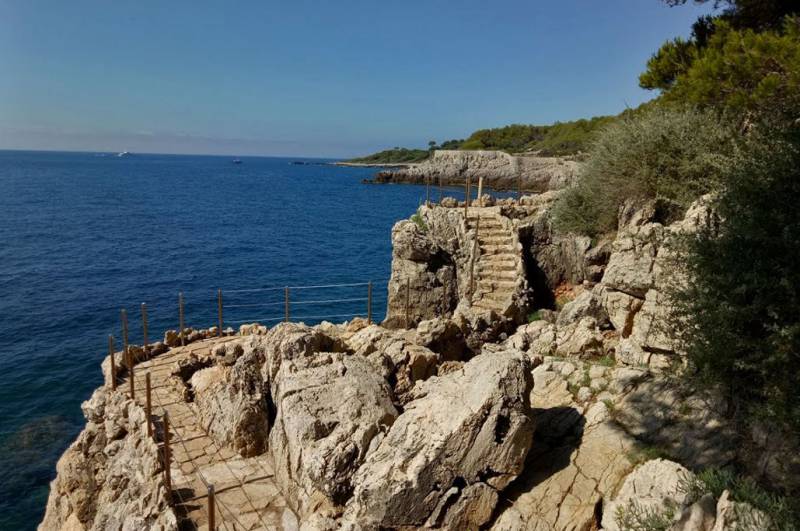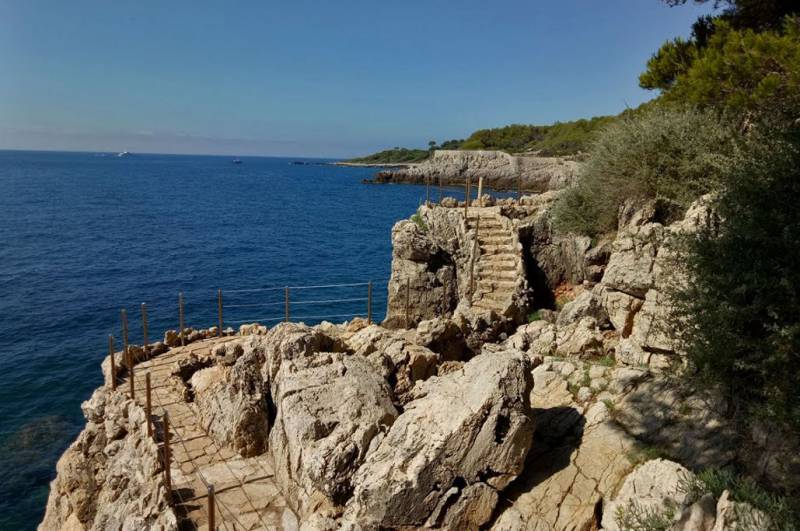 Eden Roc
Peering out over the Iles de Lérins and Pointe Croisette at the tip of Cap d'Antibes and protected from prying eyes in a 9 hectares paradise is the Hôtel du Cap-Eden-Roc. Aptly named this Garden of Eden blends exclusivity, pampering and outright charm in a perfect cocktail, living comfortably and unapologetically in its aristocratic skin.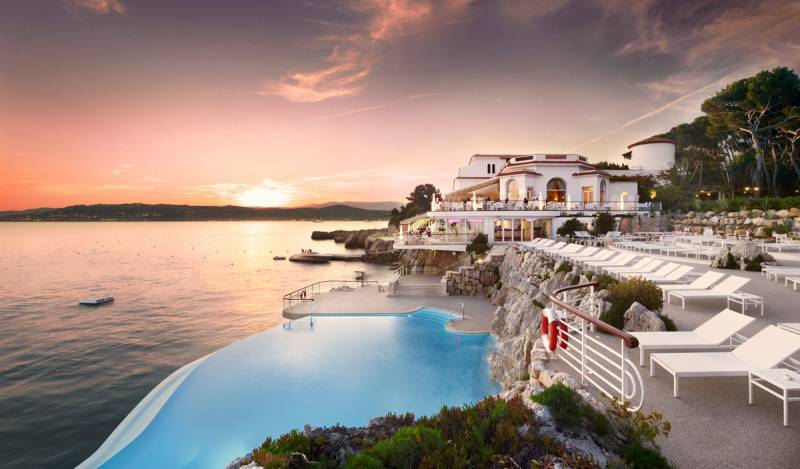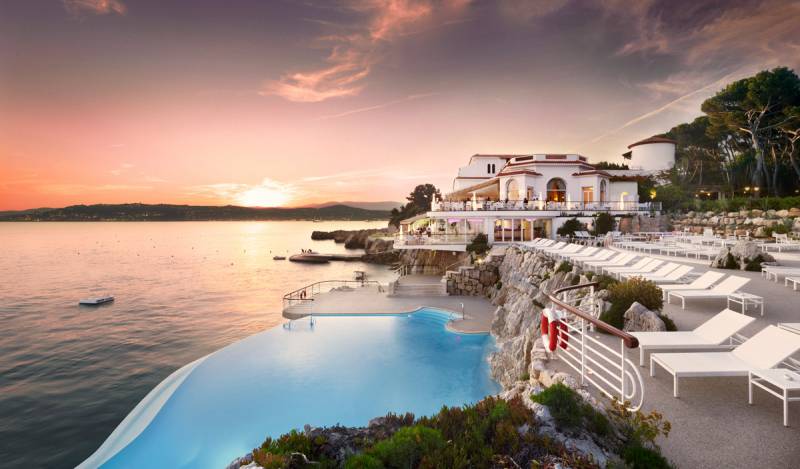 Italian hotelier Antoine Sella christened the Grand Hôtel du Cap in 1889; it used to be the «Villa Soleil», a haven built in 1869 for writers by founder of the French newspaper Le Figaro, Hippolyte de Villemessant. Gerald and Sara Murphy, a youthful American couple, notorious for lavish partying in France in the 1920s, once booked the hotel for an entire summer, a surprising event for that era as the Côte d'Azur was not a summer destination at the time, rather a winter getaway for the European aristocracy. The Murphys' chic and strikingly bohemian congregation of party goers included a who's who of literary and artistic giants including Hemingway and F. Scott Fitzgerald who modelled his «Tender Is The Night» characters Dick and Nicole Diver after them.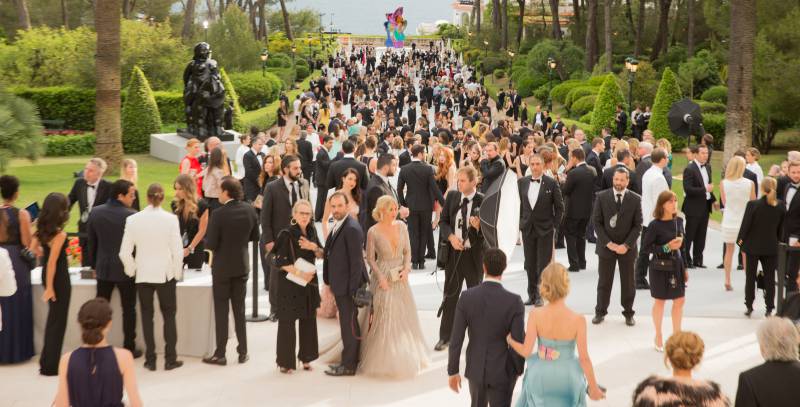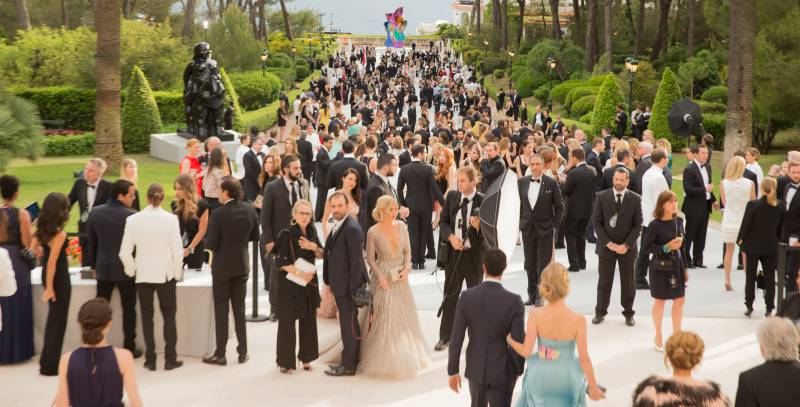 And Fitzgerald opened «Tender Is the Night» with an image of what is an uncanny likeness of today's Hôtel du Cap-Eden-Roc — «Deferential palms» still cast a cooling shadow on its face; there is a white-cream marble staircase that sweeps down to a Versailles-like boulevard shaded by perfectly positioned continental umbrella pines and an expanse of immaculate gardens. And for relaxing or frolicking in sea-water there is the kidney-shaped infinity swimming pool carved out of the rock. Think of a famous name, a royal, an actress or model and the likelihood is she will have been photographed posing in or by the salt water of this pool. Images of Greta Garbo, Elizabeth Taylor and Princess Grace come to mind.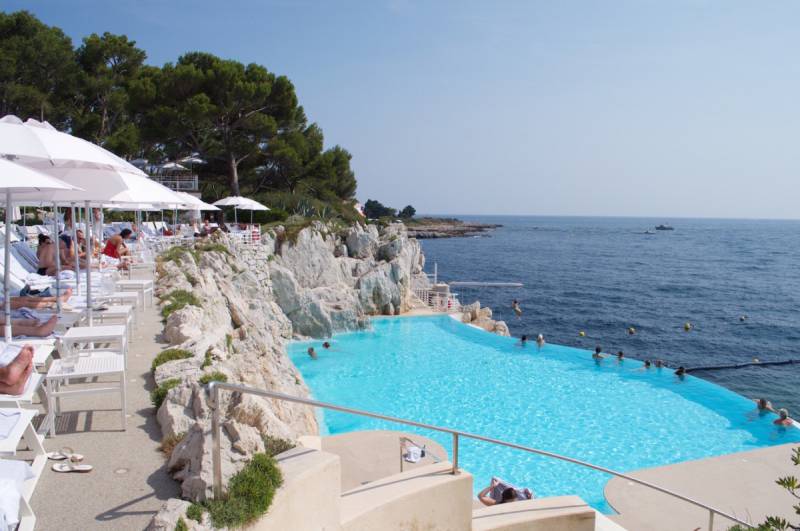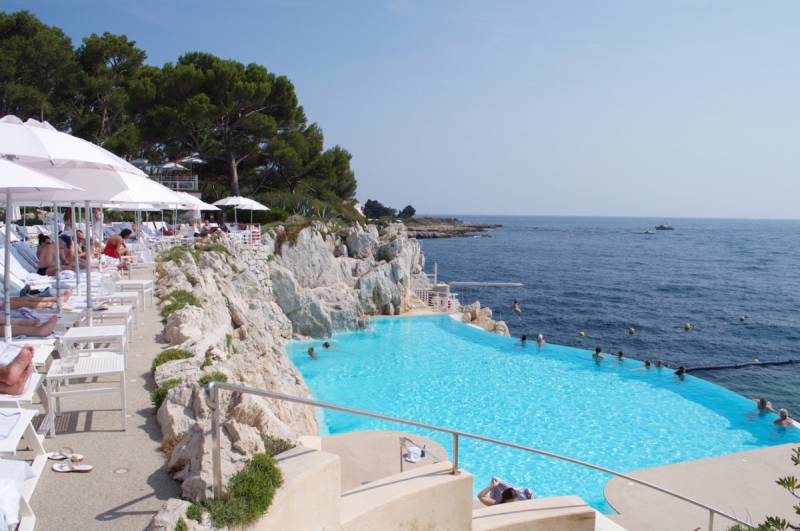 Hôtel du Cap-Eden-Roc has been likened to Princess Grace of Monaco, a grand lady, elegant, smiling, loveable and loving, beautiful and inspiring. Fitzgerald would have partied here obsessed with the mysteries of great wealth and the irreconcilability of the lifestyles of the rich with those of the rest of humanity. While cavorting in the grounds of the Hôtel du Cap-Eden-Roc he may have been dreaming up the immortal line: «The rich are different from you and me».
The Villa Eilenroc
At the end of Cap d'Antibes, in a beautiful wooded park of 11 hectares, stands the villa Eilenroc, built in the 1860s in Greco-Roman style, under the influence of the architect Charles Garnier, famous for creating the opera houses of Paris and Monte-Carlo. A Dutchman Mr Hugh Hope Loudon, previously governor of the Dutch East Indies, had purchased this estate dedicating it to his wife Cornelia with an anagram of her name. Such a romantic start to a relationship that ended in bitter divorce and sale of this gem Eilenroc.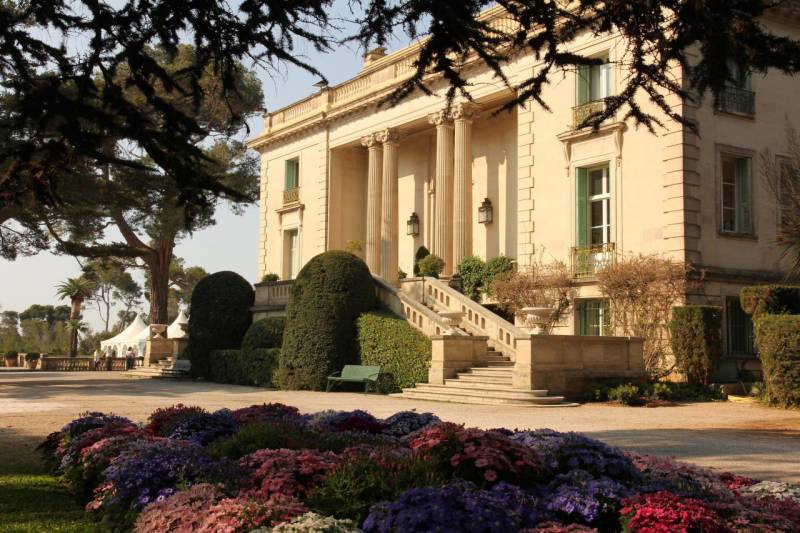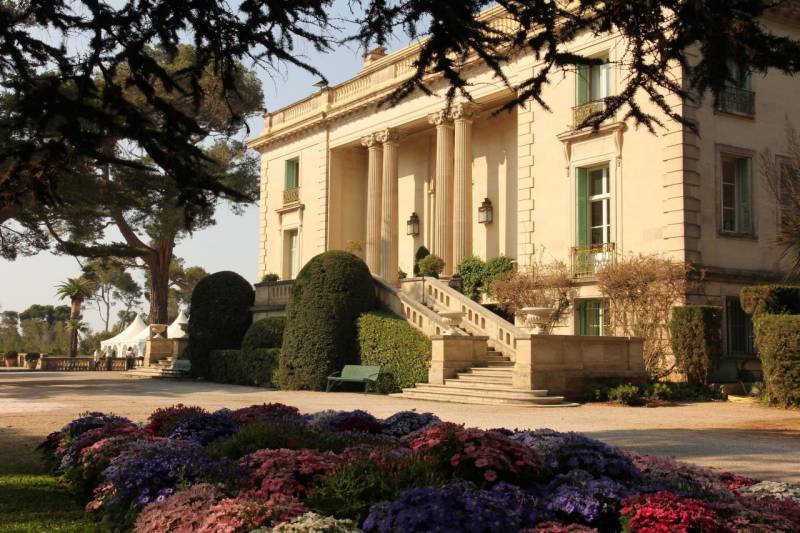 From 1927 a mega-rich American, Louis Dudley Beaumont, and his wife Helene turned Eilenroc into a contemporary treasure-house calling on the best interior designers, world-renowned from Versailles, no less. Imagine glass sculptures from Lalique; state of the art central heating; and a connoisseurs' bar by the shore, al fresco, of course. The Beaumont family threw raucous parties like no other. Mrs Beaumont in her final wish in 1988 donated Eilenroc to the City of Antibes.
Jardin Thuret
Wealth and eccentricity come in many shades, not always in fifty shades of grey or Great Gatsbyesque excess. In Gustave Thuret it was reincarnated as a serious scientist. In fact, Thuret was an incredible researcher and a world-class expert on seaweed from the time he had spent on the French Atlantic coast.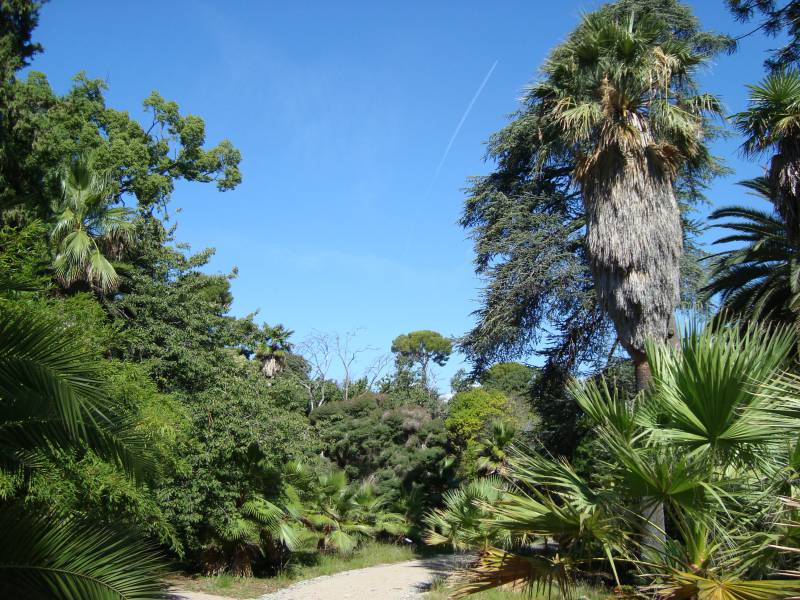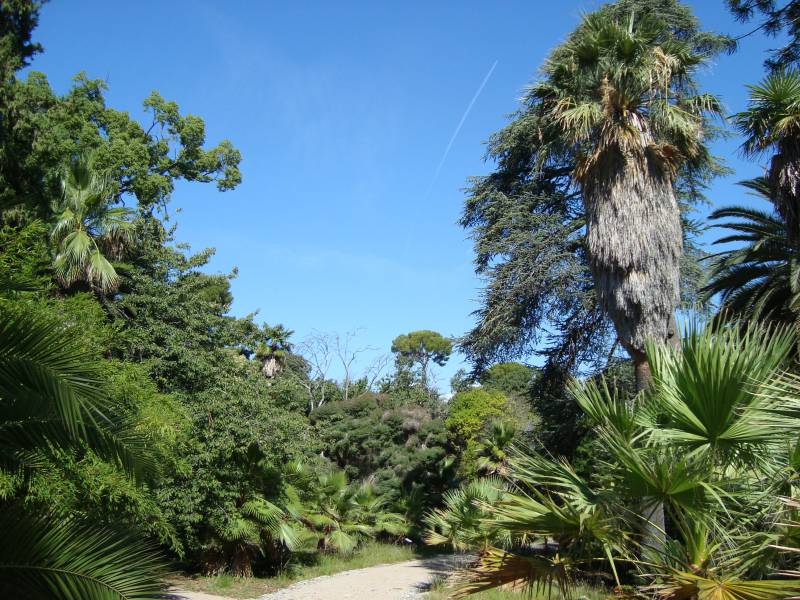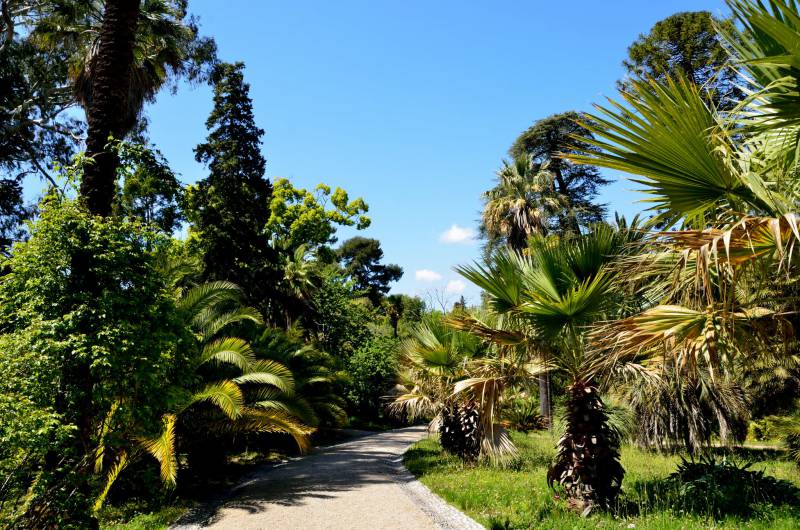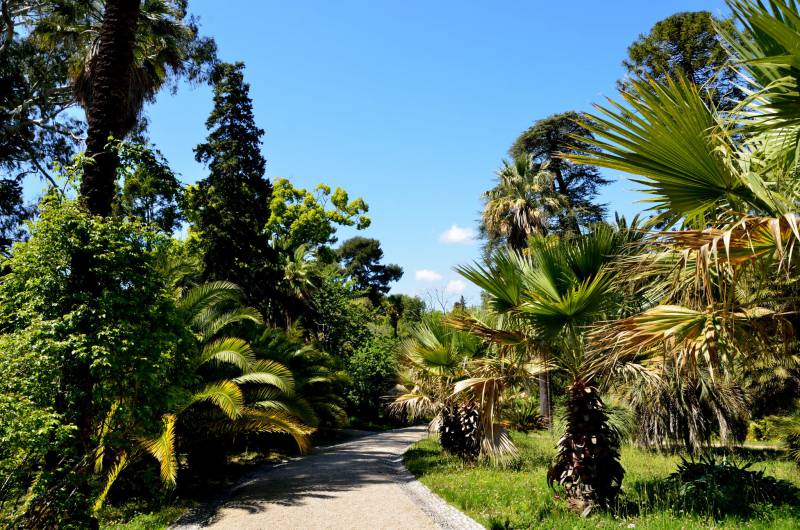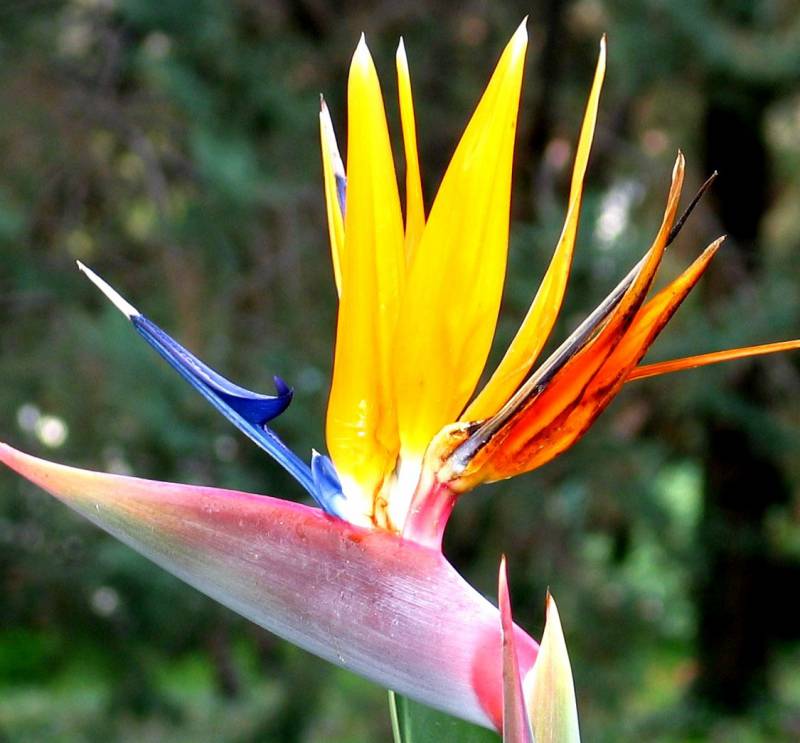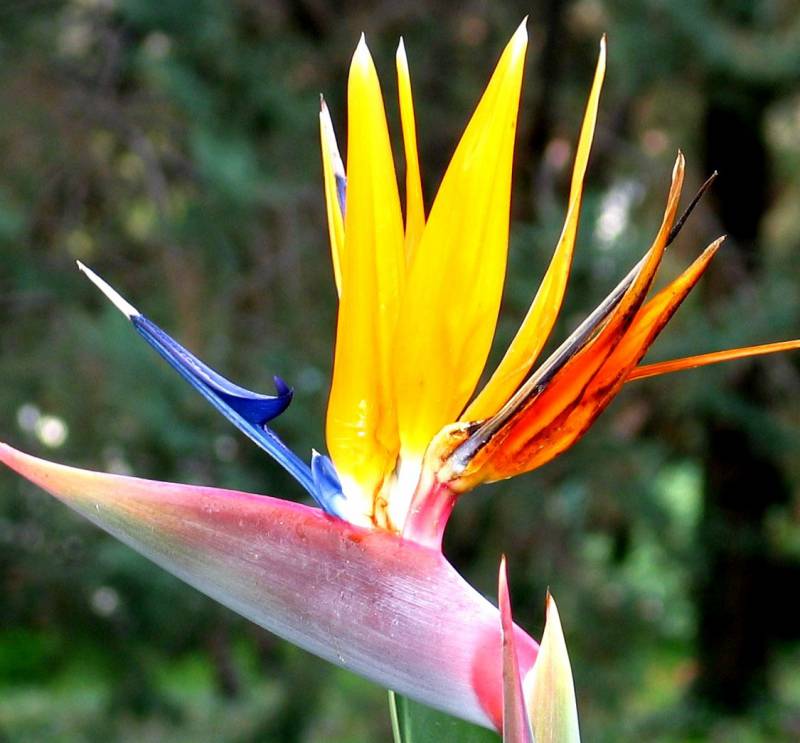 In 1857 Gustave Thuret moved his research to Cap d'Antibes on the Mediterranean where he continued his passion for science with a vengeance on the Cap d'Antibes promontory. He established a botanical garden there which became famous throughout the scientific world. So if you like to get back to nature and leave the allure of heady luxury and celebrity, take a walk around Jardin Thuret.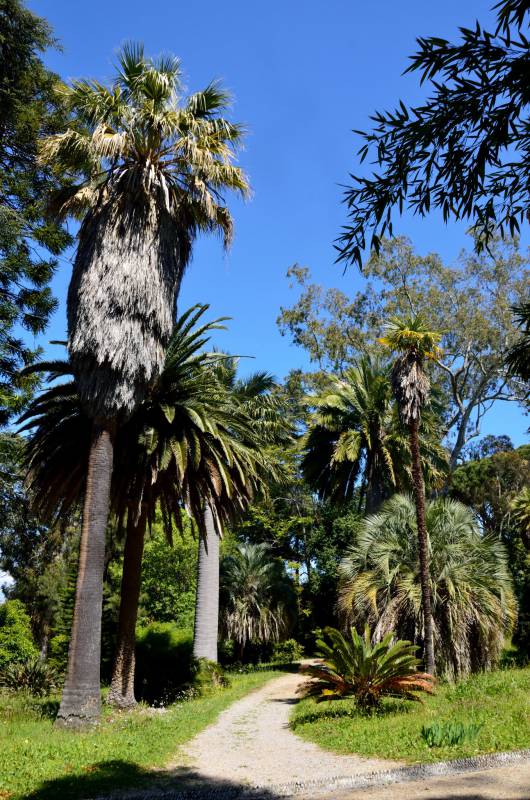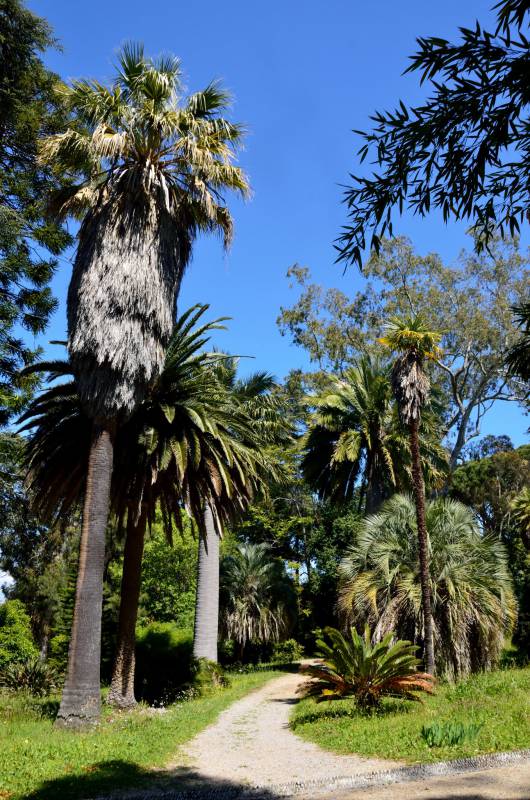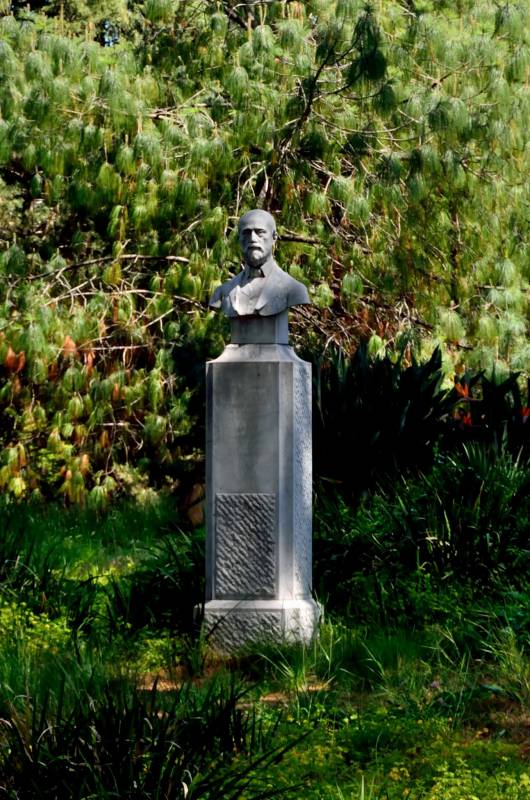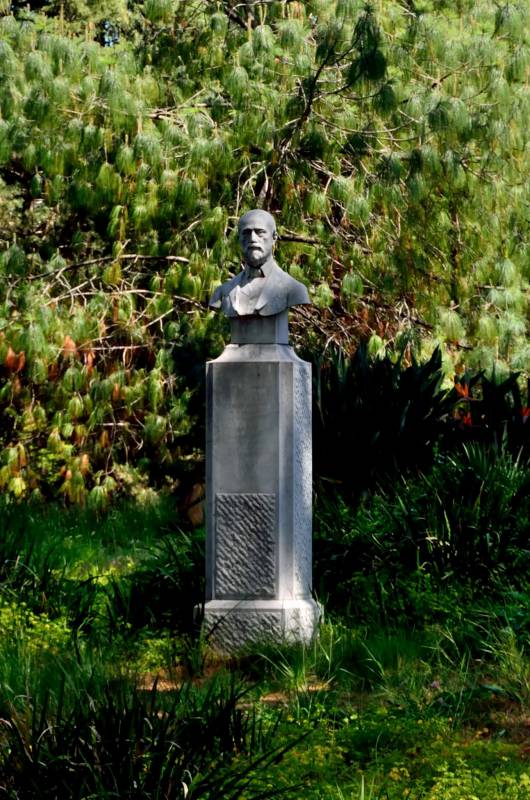 Beautiful, Simple Cap d'Antibes
Imagine that the aristocracy of Europe, Queen Victoria, Lord Brougham and Hugh Loudon had found another winter paradise. Imagine the wealthy American elite including Gerald and Sara Murphy and the Beaumonts had alighted on Cape Town in South Africa instead of Cap d'Antibes and the lost generation of literati including Fitzgerald had followed them there. And let's imagine Cap d'Antibes without its cousins Monte-Carlo and Cannes without all the celebrity fanfare.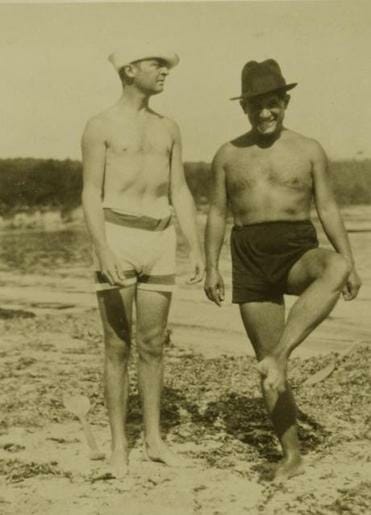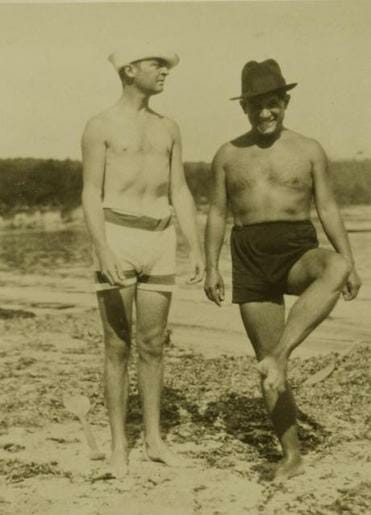 What remains is the raw physical beauty of the land and the sea and the special light of the Riviera which will always attract the Picassos, the Monets and the Chagalls.
And there is another personality of the Cap that lives at ease in fact with the fabulous wealth hidden behind locked iron gates and high walls and almost oblivious of it. The Cap has a democratic side, it has a local culture inextricably linked to its sister towns Antibes and Juan-les-Pins. Many stretches of shoreline, usually rocky, with some sandy stretches, are public. And part of the magic of Cap Antibes is that living happily alongside the billionaires and great private mansions one is also likely to encounter a regular Yvette or Jacques on the streets of its two sister towns. Natives congregate in the cafes or play pétanque. And they will love to play with you too. Join them but don't expect to beat them!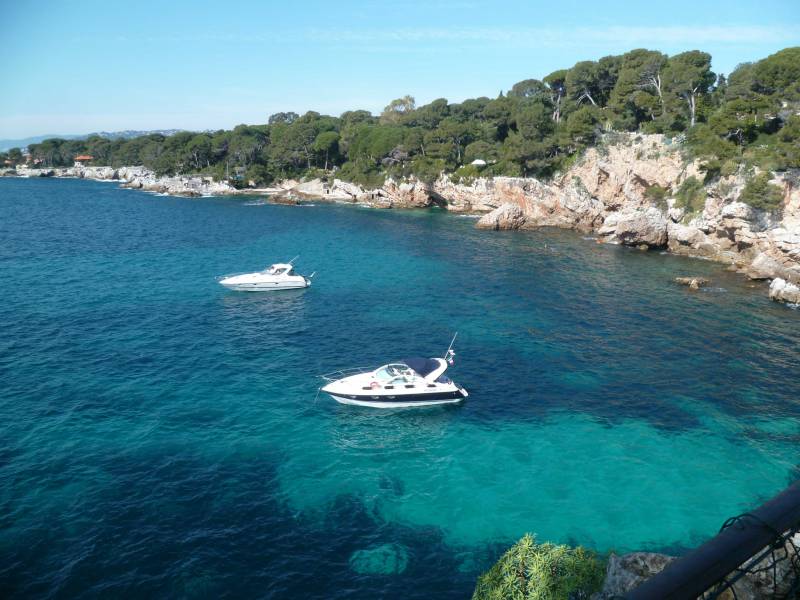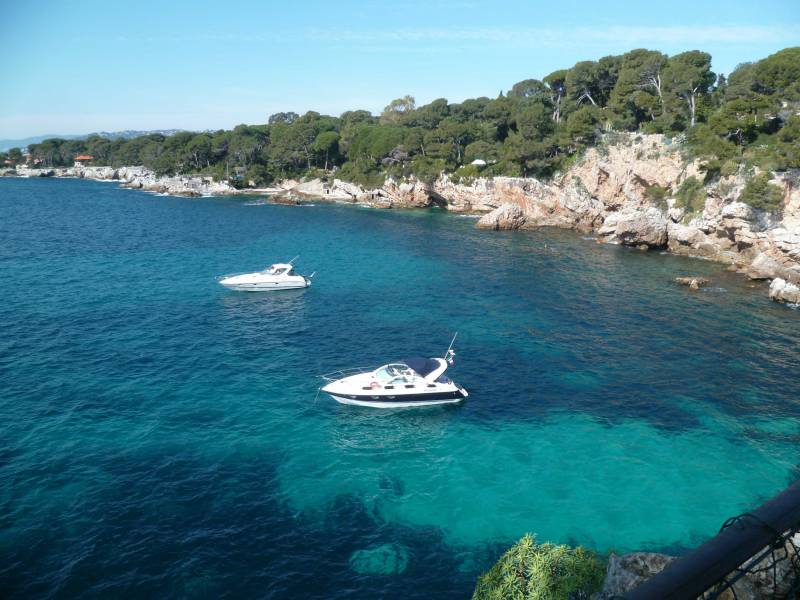 The Sentier du Littoral is always waiting for you at the pretty Plage de la Garoupe. And there is the Phare de la Garoupe to see, a small blinking green lighthouse. The lighthouse may have been the model for the green light on the dock that symbolized Jay Gatsby's longing for the elusive Daisy. There is a pretty little church next to it.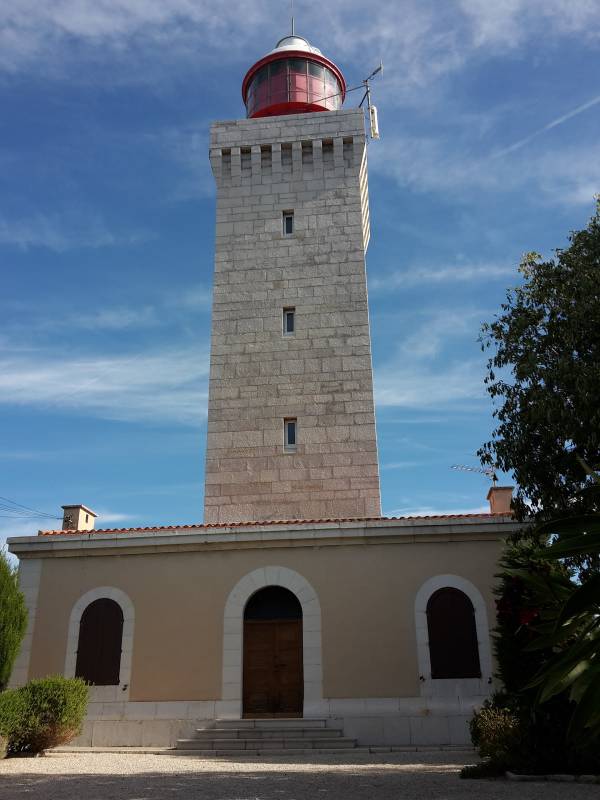 If your wallet extends to staying at Hôtel Cap-Eden-Roc then enjoy, enjoy, enjoy. Otherwise find a bijou B&B near Plage de la Salis or in Antibes or Juan-les-Pins and spoil yourself anyway with freshly squeezed orange juice, cheeses and smoked ham, home-made jams and hot croissants laid out for breakfast.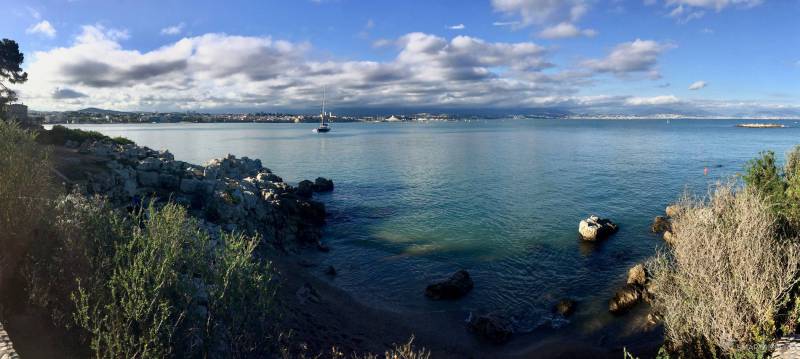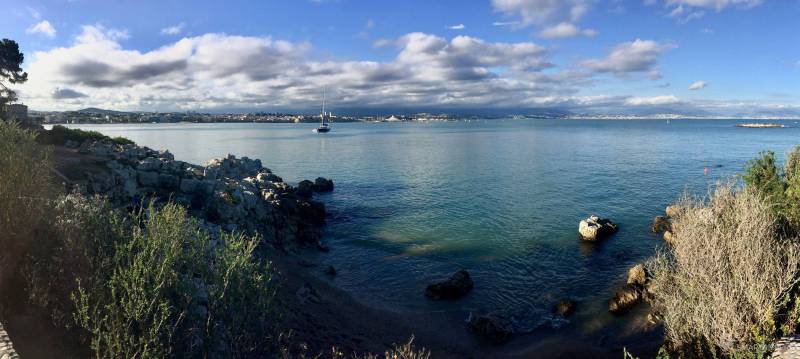 Cap d'Antibes will be a very easy pleasant stroll away and lovely beaches like Plage de la Garoupe and Plage de la Salis await your pleasure.