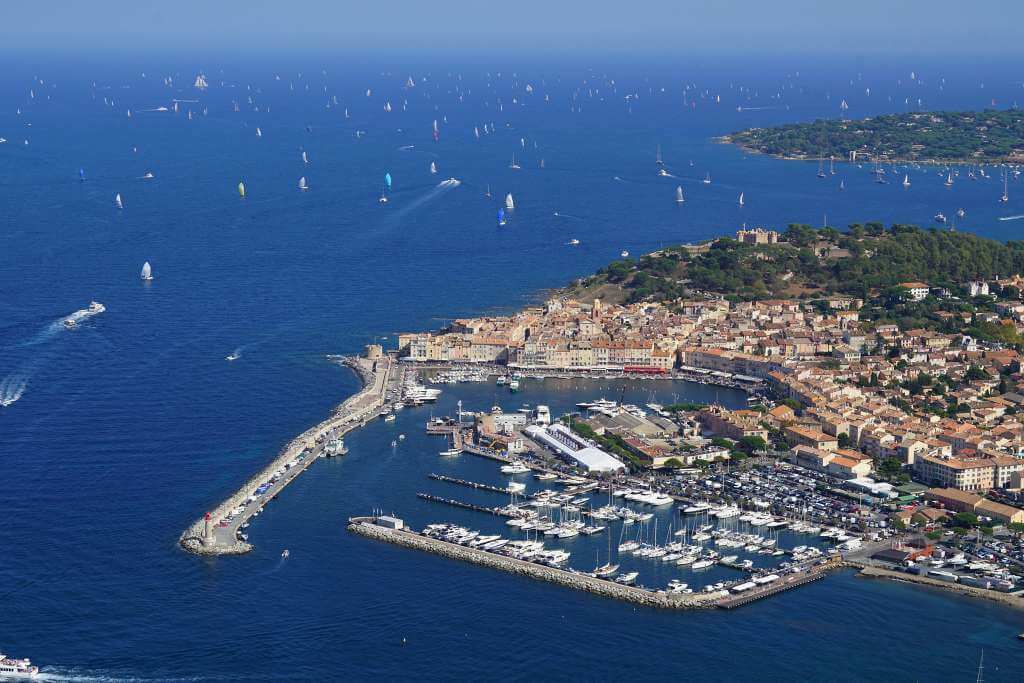 HelloMonaco is pursuing its publications about the scenic places in the neighbourhood around Monaco, including Nice, Menton, Grasse and other cities of southern France which have already featured in our previous series. This time we were captivated by a small, though surely world famous port, Saint-Tropez. This small town in the Var region is much more than just an elite resort. Its narrow streets, squares and genuine Provencal traditions convey a simplicity to this place while at the same time its superyachts and luxury boutiques meet the expectations of the most demanding guests.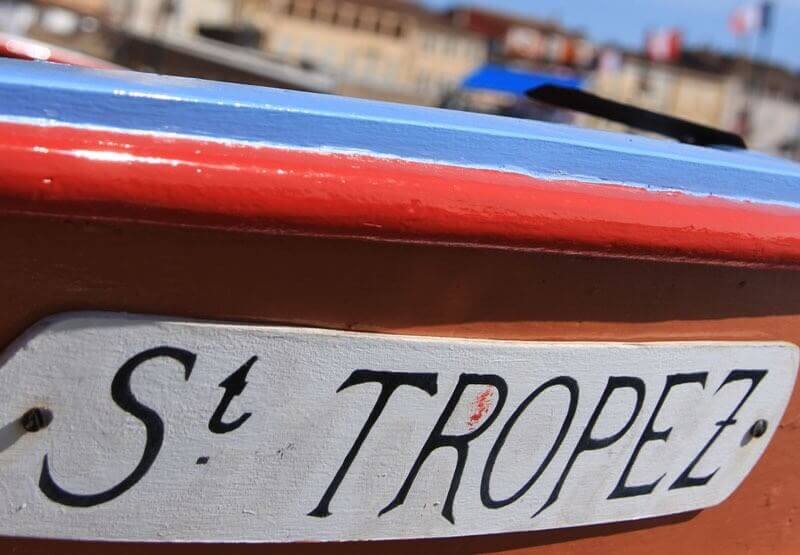 The history of Saint-Tropez goes back to a Roman legend and its deep blue sea. Since ancient times, this small Mediterranean bay has attracted Roman, Celtic and Greek conquerors and used to be an oil and wine trade center. As the legend goes, in 68 AD, a sailor Torpes who served the Roman emperor Nero, refused to renounce his Christian faith. He was then subjected to terrible torture and killed in the Tuscan city of Pisa. Torpes' remains, accompanied by a cockerel and a dog, were thrown into a boat and sent down the Arno River. The local Christians accidentally found this boat and believed it to be a holy sign. They preserved the remains of the former sailor, consecrated him a holy martyr and built a chapel in his honour. Torpes thus gave his name to the port town of Saint-Tropez. The neighboring village of Cogolin ("little cock") was named after the cockerel and the town of Grimaud ("old dog") owes its name to the dog.
After multiple epidemics and wars, Saint-Tropez was fortified in the 15th century and populated by Genoese families. At that time, the new residents were trading freely and were completely exempt from taxes. Their main occupation was sea trade, while agriculture and cultivationof vineyards also contributed to the harbour's economic welfare. Specialised cargo trade (cabotage) and shipyards were expanding day by day, promoting further development in sea trade.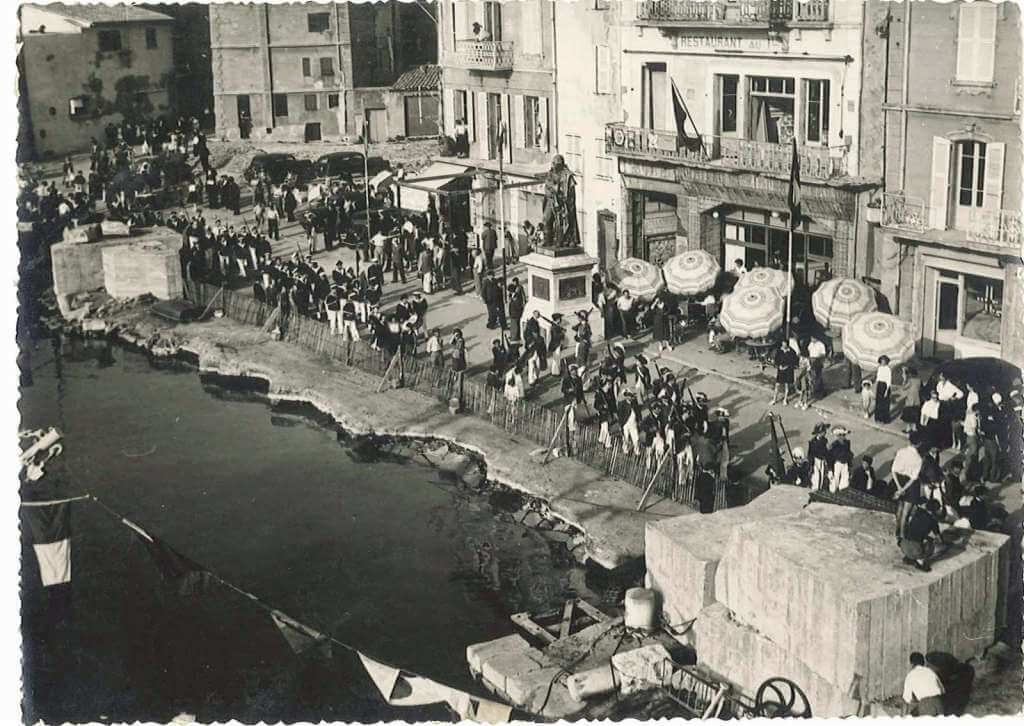 In the late 19th century Saint-Tropez was already a favourite with the aristocracy and bohemian elite. A famous French writer and the author of "Bel Ami", Guy de Maupassant, was absolutely fascinated by the small coastal town. That's where he wrote his masterpiece "On the Water". This is a collection of stories about the writer's yacht journey on the Mediterranean, sharing his emotions and impressions.
It is for a reason that Saint-Tropez is called "a town of artists". It has been an inspiration to dozens of famous painters. In 1892 Paul Signac who sailed on board the yacht Olympia, was charmed by this town. He bought a house in the area and transformed it into a studio. "Saint-Tropez houses" (1892), "Saint-Tropez. Sunset in the pine grove"(1896),"Pine. Saint-Tropez"(1909) – these are just a few paintings created by Signac in Saint-Tropez. Many were artists looking for an inspiration here: Matisse, Picasso, Bonnard, Marche. They all came to Saint-Tropez with one goal in mind – creating their masterpieces.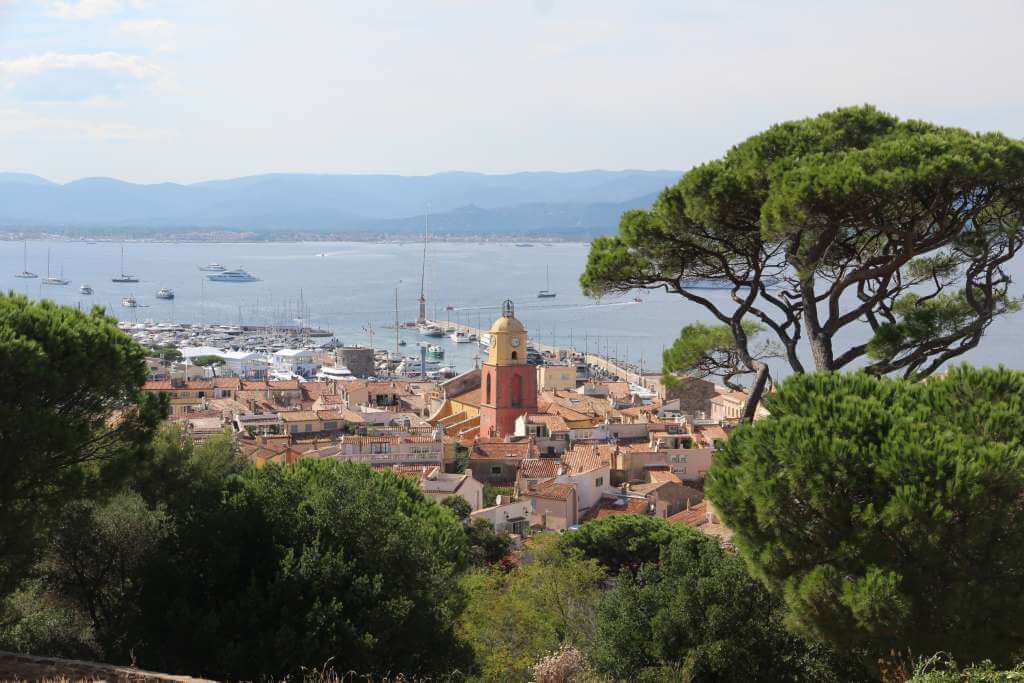 In the 1920s, Saint-Tropez became a popular summer resort. Its expensive boutiques, restaurants and local infrastructure were ready to entertain the most wealthy of guests. French actresses, Juliette Greco, Danielle Jelen, Annabelle Buffet all considered Saint-Tropez an ideal French Riviera resort.
The 50s, or the Dolce Vita era, were all about the cinema with Brigitte Bardot and her "And God Created a Woman" being part of it. It is to this very actress that Saint-Tropez owes its glamorous image of free spirits, international celebrity parties and champagne pouring in waves. Interestingly this cinema icon inspired the opening of Saint Tropez' most popular gathering place Club 55. This is how it happened. During filming a set by the sea, Bardot went to get some food for the entire film crew. She arrived at a bar whose owners gladly accepted to cook the food for the actress. That marked the birth of Club 55.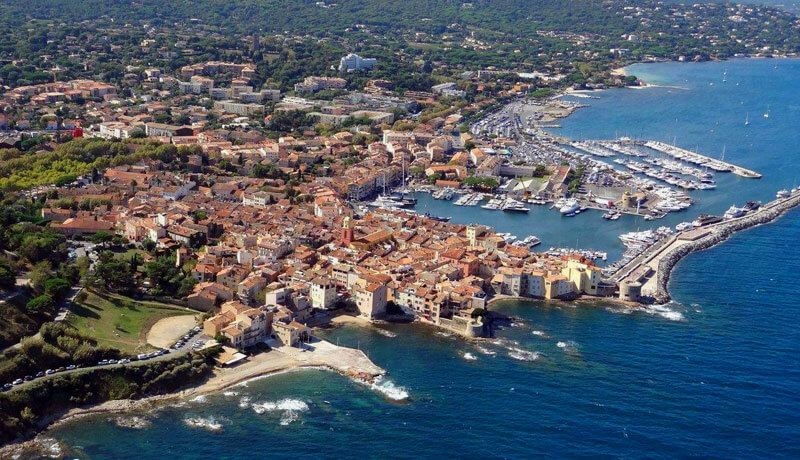 Brigitte chose to live in La Madrague mansion which she acquired in 1958. The actress was looking for a house right on the beach which she eventually found. She paid 24 million francs for it back then. This place became a centerpiece for many social events where Alain Delon, Jean-Paul Belmondo, Sasha Distel and many others were regulars. Vanessa Paradi is another fan of this area. She once bought a family summer residence not far from Saint-Tropez, in the Plan de la Tour.
Gourmet restaurants and nightclubs with their lively parties are definitely among Saint-Tropez attractions. The port is surely one of the most popular venues for visitors. That's where you can find the legendary Cafe Sénéquier opened back in 1887. It came into fashion in the mid-50s when it became a setting for several movies. Café de Paris, well known to Monegasque residents is also located in that area.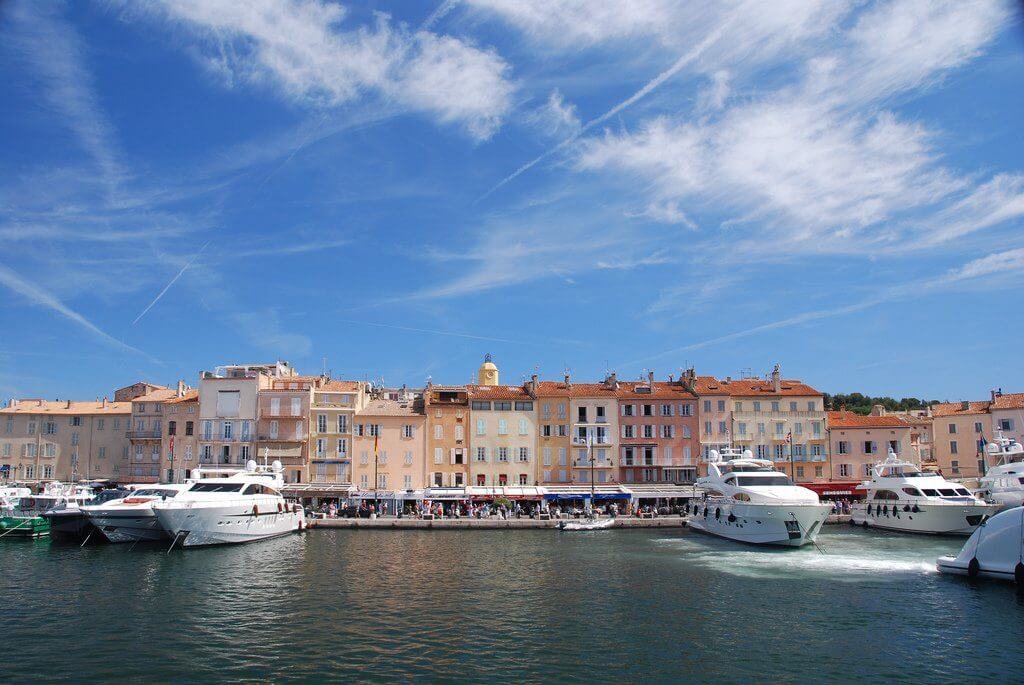 Well-known in this area La Messardière is more than just a luxury hotel in SaintTropez. Its name goes back to the era of Charles Martel and marriages connected to the Royal, Carolingian and Capetian dynasties from 640 onwards. History of this Château is full of unpredicted turns. It has passed through the hands of many owners, and then it was once again faced with ruin. Standing alone on the hillside, it was widely believed to be haunted. The Château was restored in 1989 under the supervision of J.C. Rochette. And today the Château is living a second youth.
Lovers of gastronomic cuisine will truly appreciate the La Vague d'Or restaurant. It owes its three Michelin stars to its delicious traditional regional dishes and vegetarian cuisine. The restaurant is part of the Résidence de la Pinède offering scenic views of the Saint-Tropez Gulf.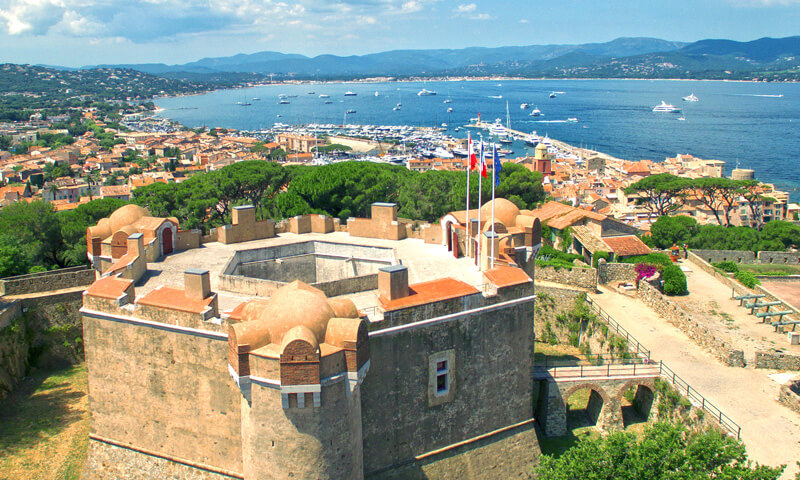 25 Route des Carles, awarded one Michelin star, is another must for a gourmet visit. L'Olivier is part of the 5-star La Bastide de Saint-Tropez hotel offering traditional Provencal cuisine, newly reinterpreted by the chef Philippe Colin. Needless to say, prior booking is highly recommended.
The night is the time of most fun during the summer season in Saint-Tropez. Byblos Hotel is one of its iconic nightlife destinations. For one thing, it has a selection of some excellent restaurants; whereas its famous Les Caves du Roy club attracts party lovers from all over the world for its hot summer evenings, carrying on throughout the night. Queueing on a Saturday can last well into the night, if not until the morning.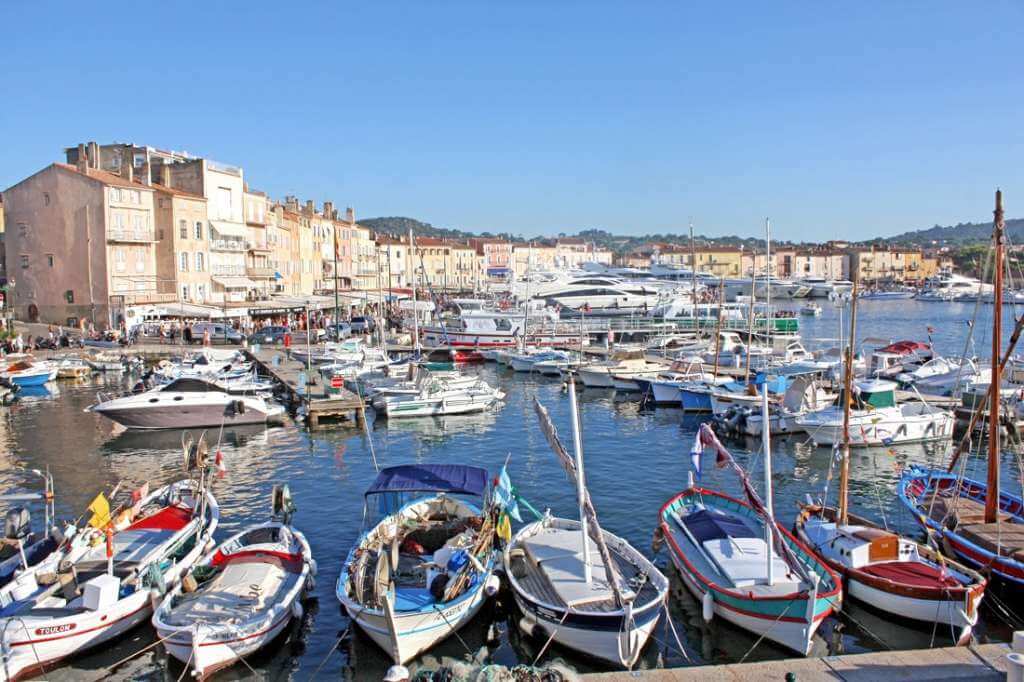 Once you are back in the port, check out l'Opera restaurant, just opposite Jean Jaures quay. Here you will find a selection of typical French dishes, excellent service, a colourful dance show and disco until late into the night!
Nowadays Saint-Tropez is a young people's resort with its famous Bagatelle Beach, Nikki Beach, and with Plage de Pampelonne making part of the world's top beaches. But the town has also got quite a lot of history, one can count about 17 historical monuments. Art lovers can enjoy the works by famous painters exhibited in the local museums. Once you are in the old town, you can also easily stumble into a contemporary gallery or two. If you are a history lover and a luxury resort fan, Saint-Tropez definitely ticks all the boxes!