The Italian Riviera
Italian holidays – Forte dei Marmi, a glimpse through a window pane into Europe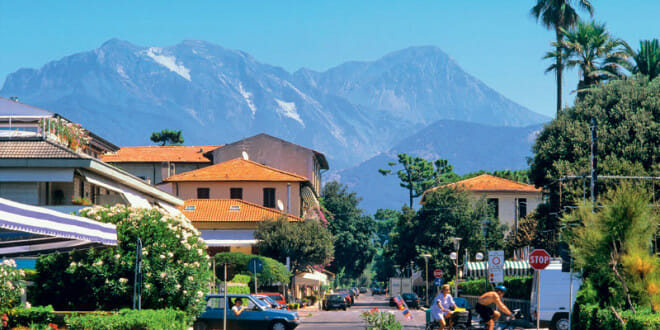 A sultry and fragrant August is in full swing. Make a pit stop before the start of the academic and working year, combining a little bit of business or study, but mostly for absolute pleasure. What are the options for enjoying the rest of the summer with all your family? HelloMonaco would like to introduce you to an itinerary tested by our personal experience.
Our destination today is Forte dei Marmi. Traveling companions: a mum, a dad, 3 "different-size" children, a nanny and 2 cats. The trip from Monaco to Forte dei Marmi took us 4 hours (300 km) with a 30-minute stop for snacks. All in all, it was not too tedious. So here we are, in Forte dei Marmi. 
The resort is based in the region of Tuscany on the Tyrrhenian Sea coast. The first mention of the town dates back to the 16th century. Back then it was a port used for shipping marble, mined in the nearby Appian Mountains. In the late 18th century, Leopold I ordered a fortress to be erected on the coast, designed to protect the population from sea raids. The modern name of Forte dei Marmi, "fortress of marble", dates back to those times.
This Italian town became a fashionable resort in the mid 20th century. First, it was a favorite with Italian aristocrats, then with a} wealthy international clientele, including Russians. By 2000, Forte dei Marmi became a favourite vacation spot for Russian businessmen. They bought about 30 percent of the local properties giving Forte an affectionate name of "Fortochka" standing for the Russian "Vent pane" (a special small windowpane for ventilation).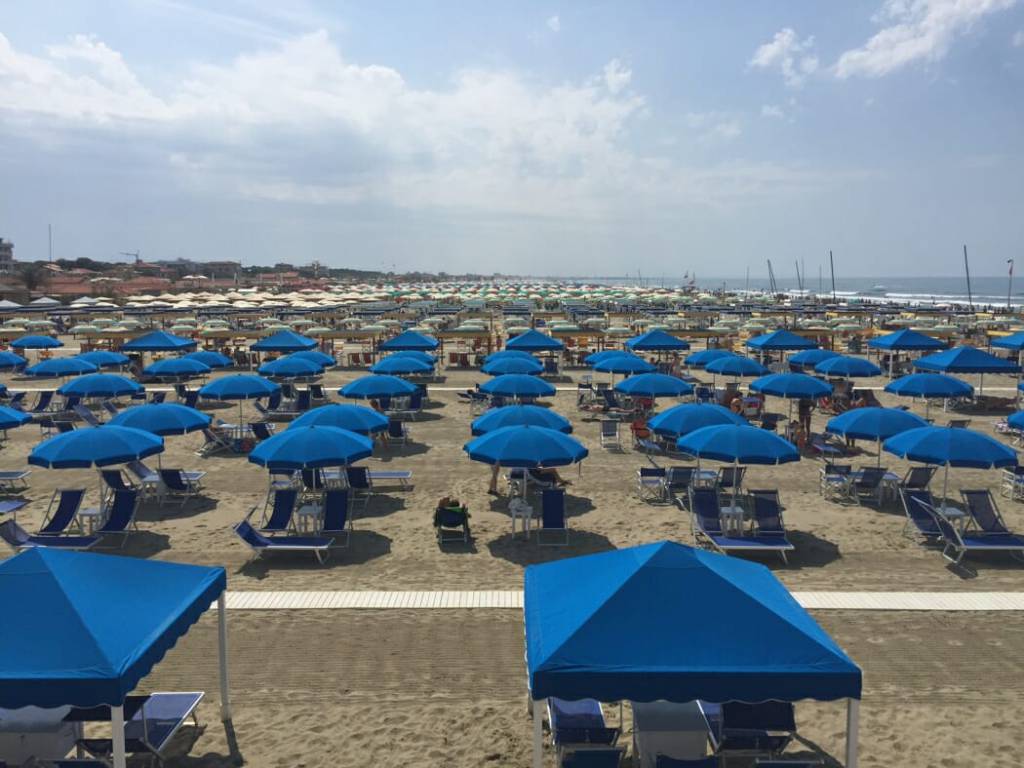 Forte dei Marmi Attractions
This is a totally serene family place. Nothing will disturb your peace on the beach – except countless sellers of fake Chanels and Birkins, Rolex and Patek Philippes. If any of your friends is wearing a new watch a trifle too often, ask her if she has recently been to Forte dei Marmi. But this is not the only thing people like about Forte. Bozhena Rynska, a journalist and a socialite, describes the love of Russians for this town in the following way: "First of all, this is a children's resort where you can ride bikes. Whether you are a mighty oligarch or somebody much more discreet, everybody takes a bicycle here as their only mode of transportation. Tricycles for adults are one of Forte's specialties. Very convenient: put your child into a basket and carry on in complete safety and have fun!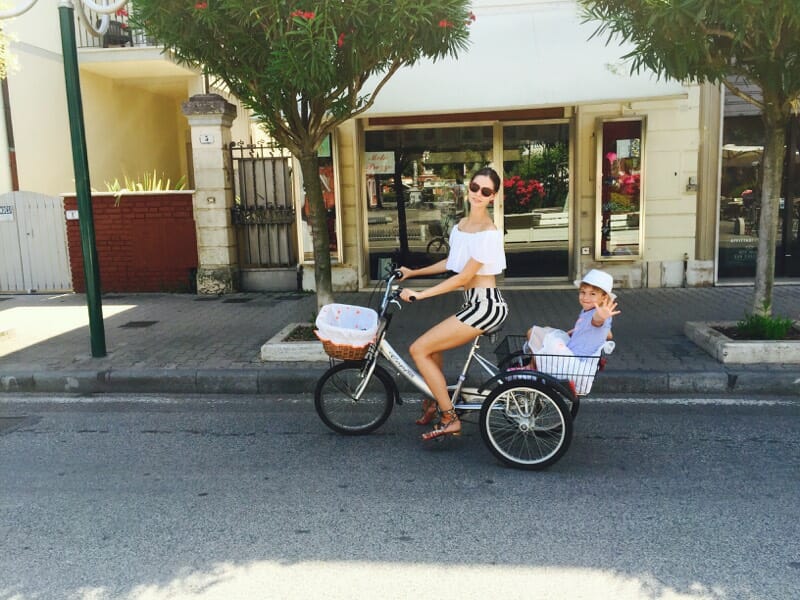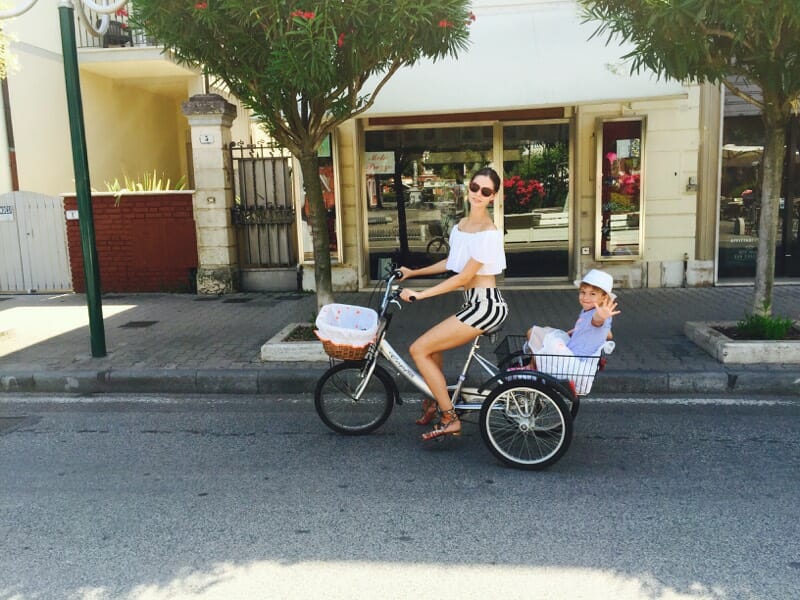 Another important attraction are the sandy beaches for the kids to roam around. Monaco beaches are not really designed for digging sand pits or building sand castles, are they?… Let's just say that 20 kilometers of perfect sand will be a treat for both you and your children alike. Forte dei Marmi beaches, well-equipped and scenic, are indeed considered one of the best in Italy. The sandy beach of "Twiga" is located south of Forte. "Marina Dei Ronchi" is 6 kilometers to the north. The coast also boasts water sports facilities and is ready to welcome sailing enthusiasts of all levels. If the weather is favourable, fun for surfers is guaranteed.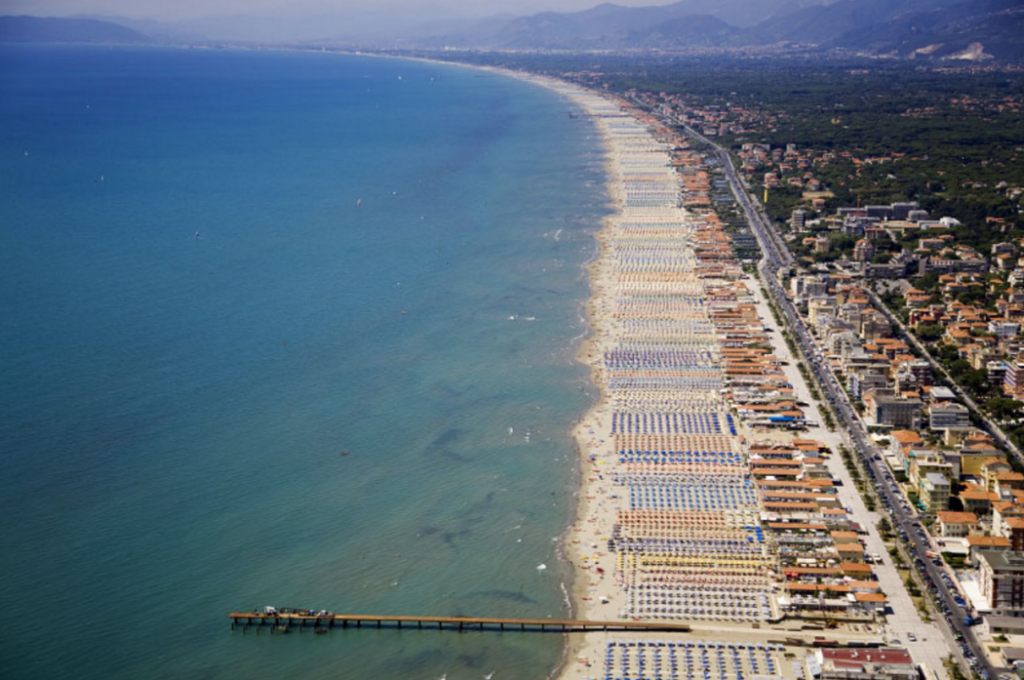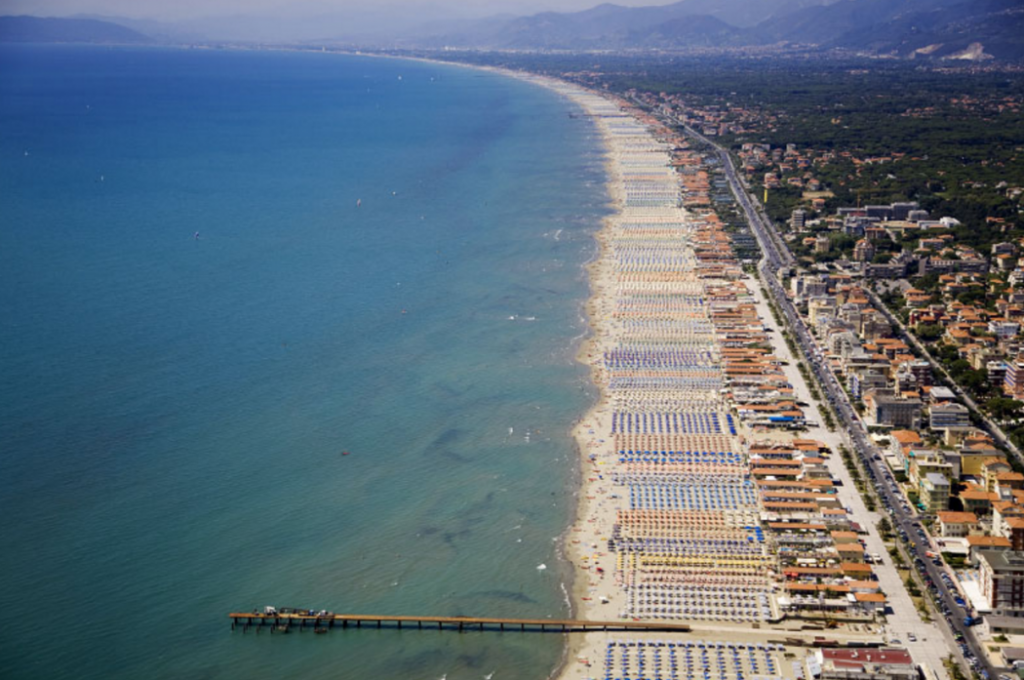 Speaking about the sea as such, however, it depends on your preferences. It is quite shallow which is an absolute advantage for parents with young children, but not great for any other grown-ups. You can take up to a 10-minute walk to immerse your body fully into the water. Most people give up earlier and splash in the shallow water with their children. The water is not at all transparent or azure as on the French Riviera because of the sandy seabed. This is only a visual effect, however. The sea is actually clean and suitable for swimming. All the beaches in the area are pretty similar and you can have your lunch in any of the local restaurants. Most beaches also offer mini-clubs.
Another way of entertaining yourself by the sea is to have a massage. Chinese women will massage you right on the beach. There is quite a selection of masseuses. The quality is not predictable however. If you are lucky to find a good one, try to book her for your entire holiday. 
Forte is not only famous for its sea and beach, but also for its air. The great Caesar himself came here for a suitable climate to ease his asthma. Local pine forests are known also to be nothing short of miraculous. That's why Forte dei Marmi also happens to be our favorite.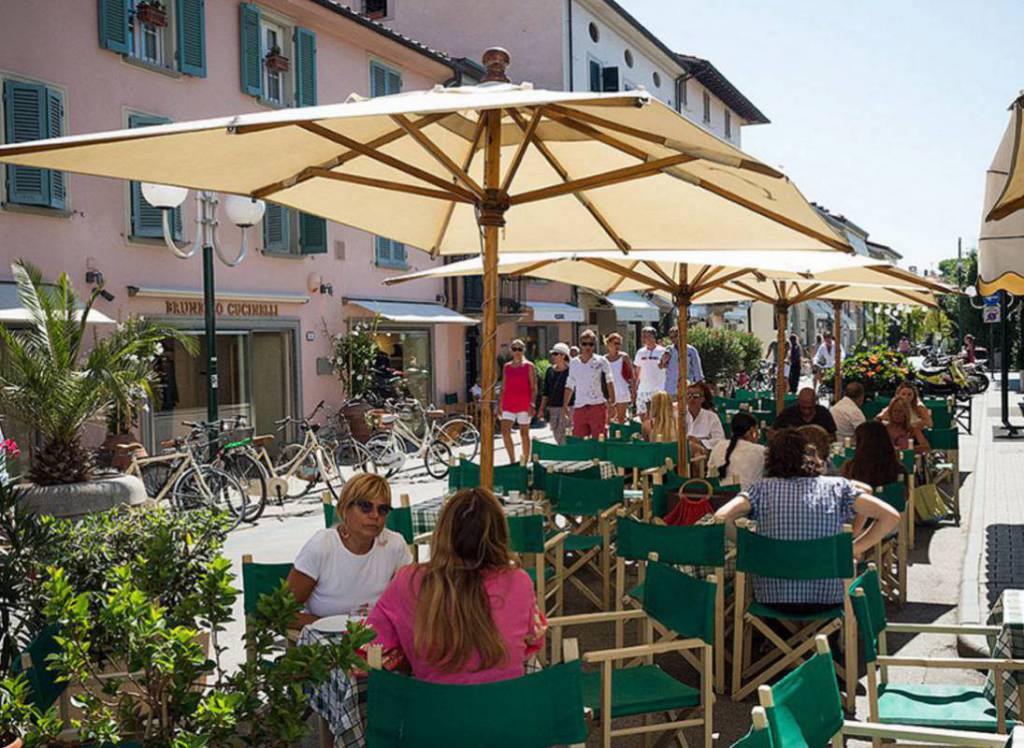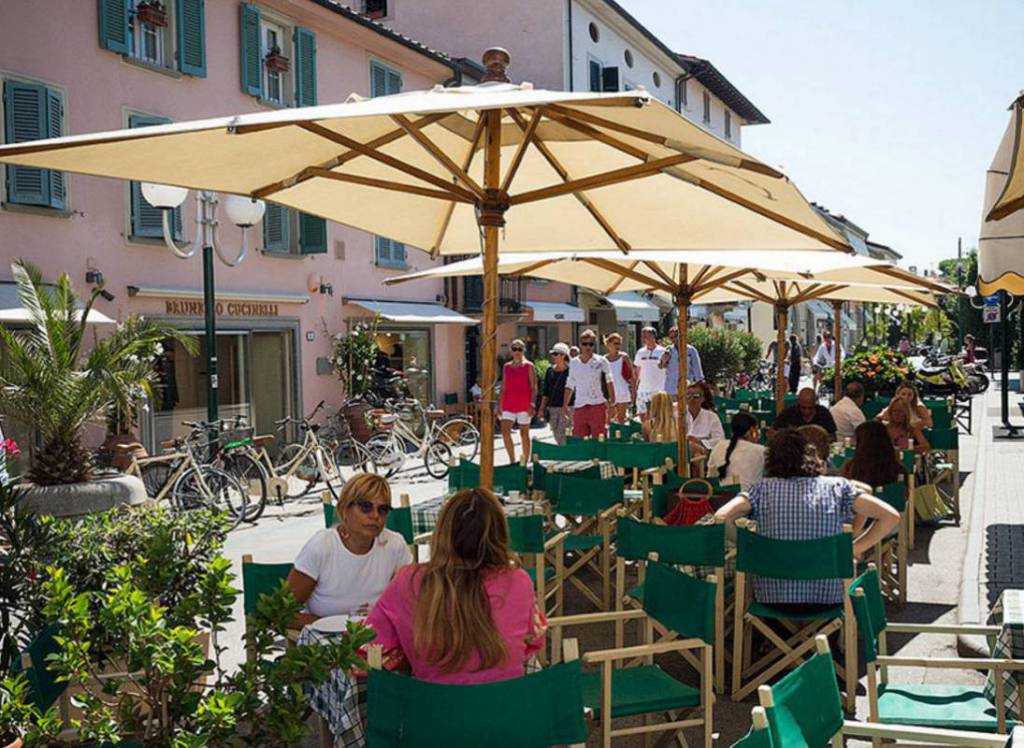 Places to see in Forte dei Marmi
The main attraction of the resort are the remains of the old fortress (Fortino). An original Caricature and Satire Museum will take you another couple of hours to visit. Museo della Satira e della Caricatura boasts a rich collection of humour and caricatures from all around the world including original sketches of medieval and modern artists, a library of 2500 volumes, an impressive video and multimedia archive. Along with a permanent display, it also holds modern exhibitions. The museum is located on Piazza Garibaldi.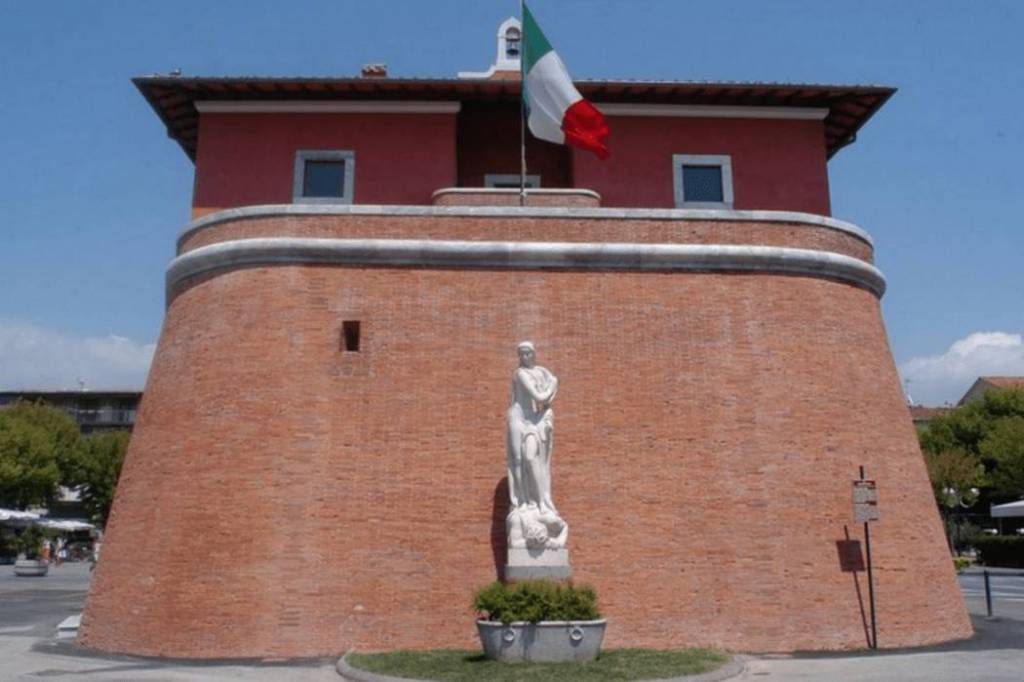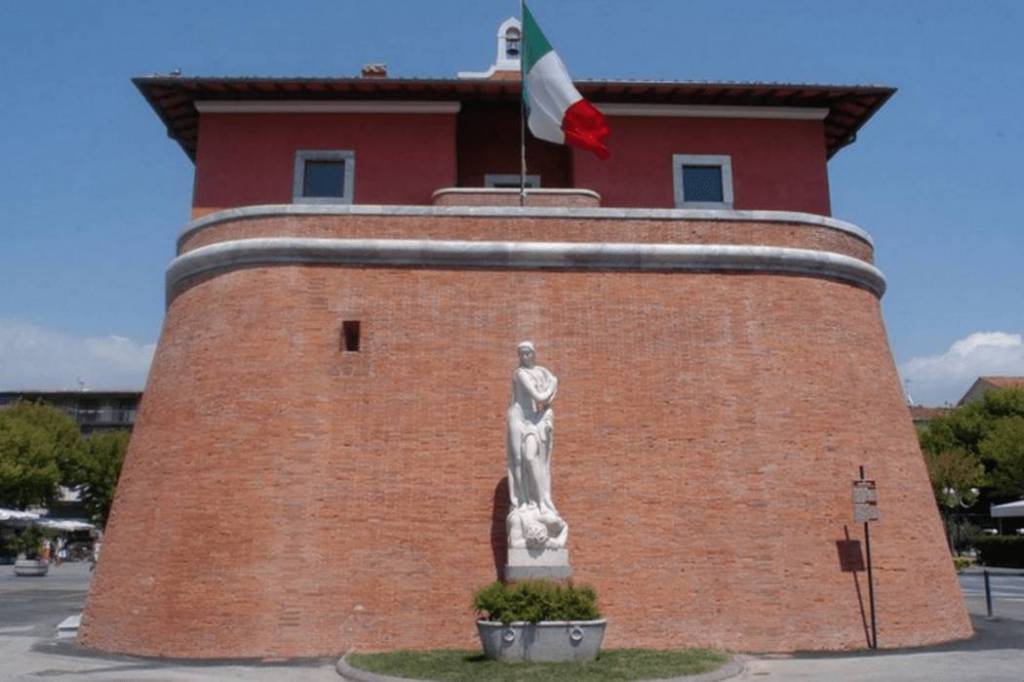 An old marble warehouse is also worth a visit. This is one of the first buildings in Forte dating back to 1618. The open-air theater Torre del Lago (villa of the famous composer Giacomo Puccini) will leave you impressed. Every year the theatre holds the Giacomo Festival. Every Sunday the city centre turns into a giant market selling homemade cheeses and Italian wines, clothes, decent cashmere, shoes and a variety of souvenirs. Another nice square is Piazza Dante. Every second weekend of the month it is transformed into an antiques fair selling original items for your home. The food market is open daily at Piazza Donatori di Organi (indoor market). 
Food in Forte dei Marmi
All in all, this is not a problem in Italy. Almost any random restaurant will give you a good selection. But some places deserve a special mention. The most casual and tasty place is "Al Bocconcino". Its super-thin crusted pizza, pasta, risotto, mussels and a traditional seafood fritto misto are truly delicious.
There are some very good beach restaurants, "Osteria Del Mare" and "Gilda" are charming cozy places for dinner with excellent cuisine. "La Barca" is one of the oldest restaurants in Forte dei Marmi. It was opened in 1906 when Captain Leo Tuckella dropped an anchor here. He was transporting wine from the island of Elba to Forte dei Marmi.
A traditional type of entertainment after dinner is a carousel ride open from 7 pm until late at night. Children can enjoy a pony ride, karting, slot machines and smaller carousels. This is not really like a complete Disneyland, but quite suitable for under 10-year-olds. The enterprising Italians have complimented some of 20 year-old rides by attaching special squirrel tails.  Children are busy catching those tails which are cleverly manipulated by a specially trained "carousel" guy. They are ecstatic when they get a free ride for snatching a tail free.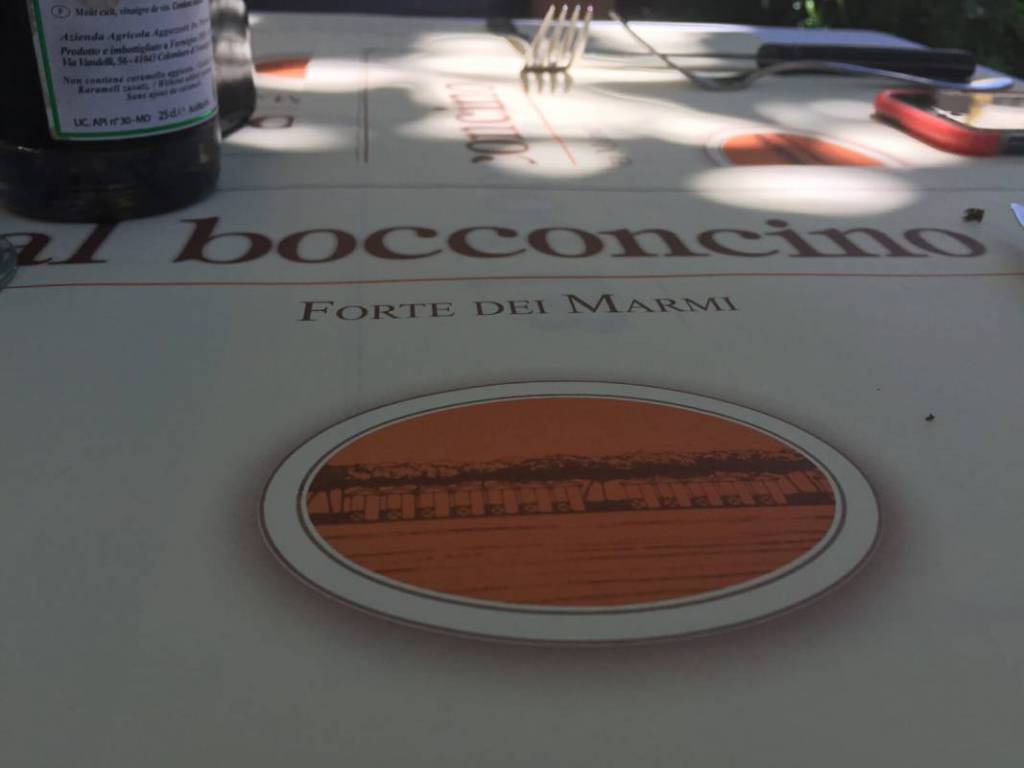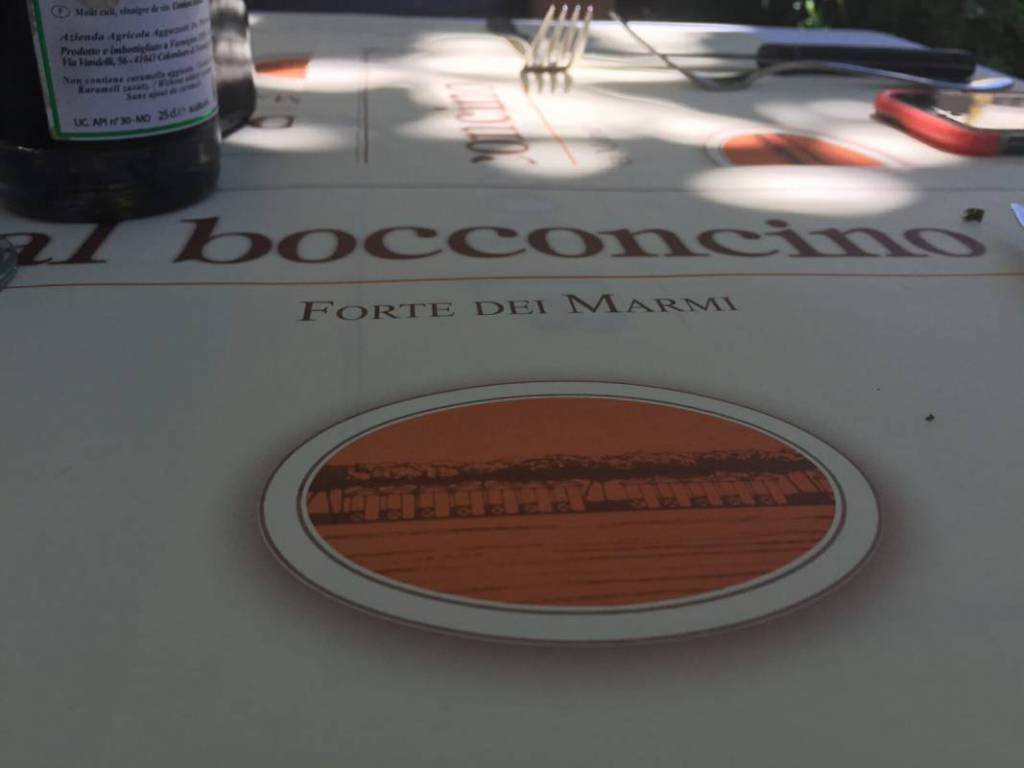 While children are busy with carousels, moms may engage in yet another fun activity – shopping! Forte naturally has all the major brands represented. There are also a number of local Italian shops where you can bargain till you drop if you enjoy it.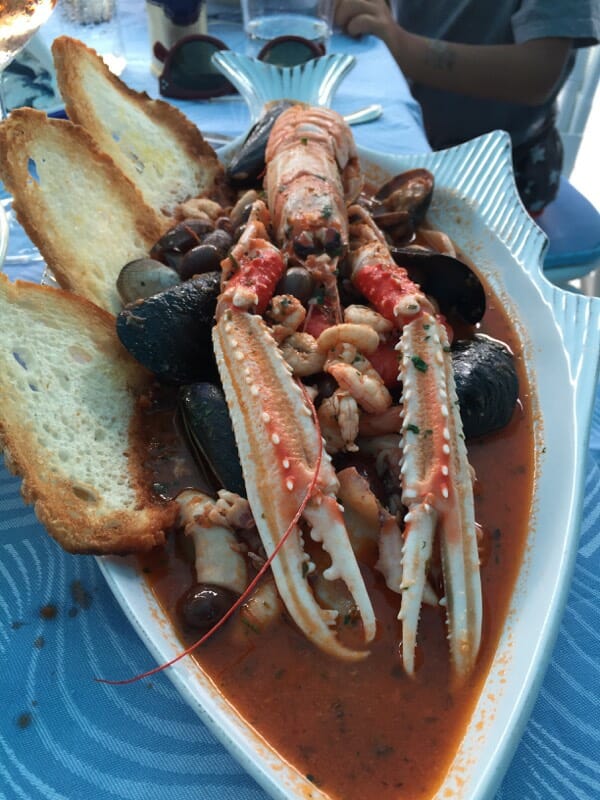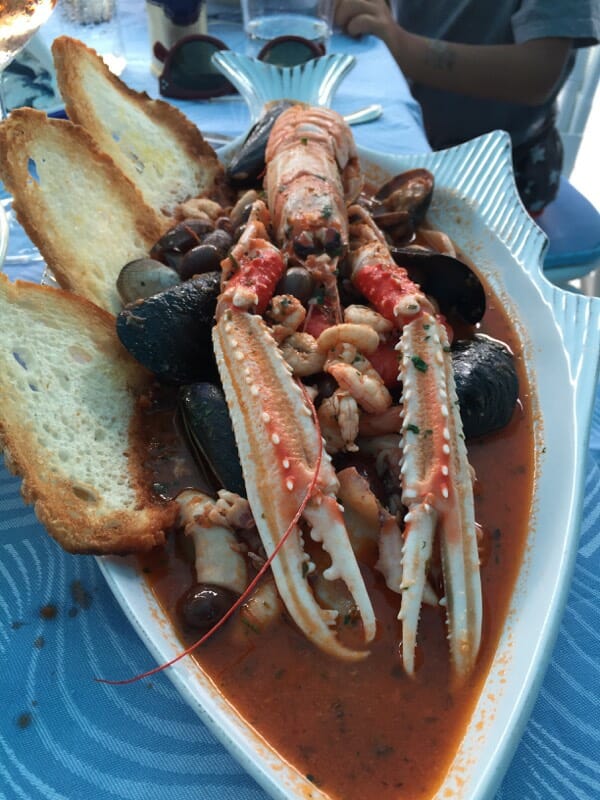 As mentioned above, the most popular tourist entertainment in Forte is cycling. Urban infrastructure is designed in a way that most central streets are blocked for vehicles. Bicycles can be rented in almost every hotel or at small stalls all along the coast. The choice of two-wheeled models is popular, some equipped with special children's seats. A ride or a walk along the promenade past the central street of Piazza Marconi to Lago di Porta is a magnificent adventure in the open air.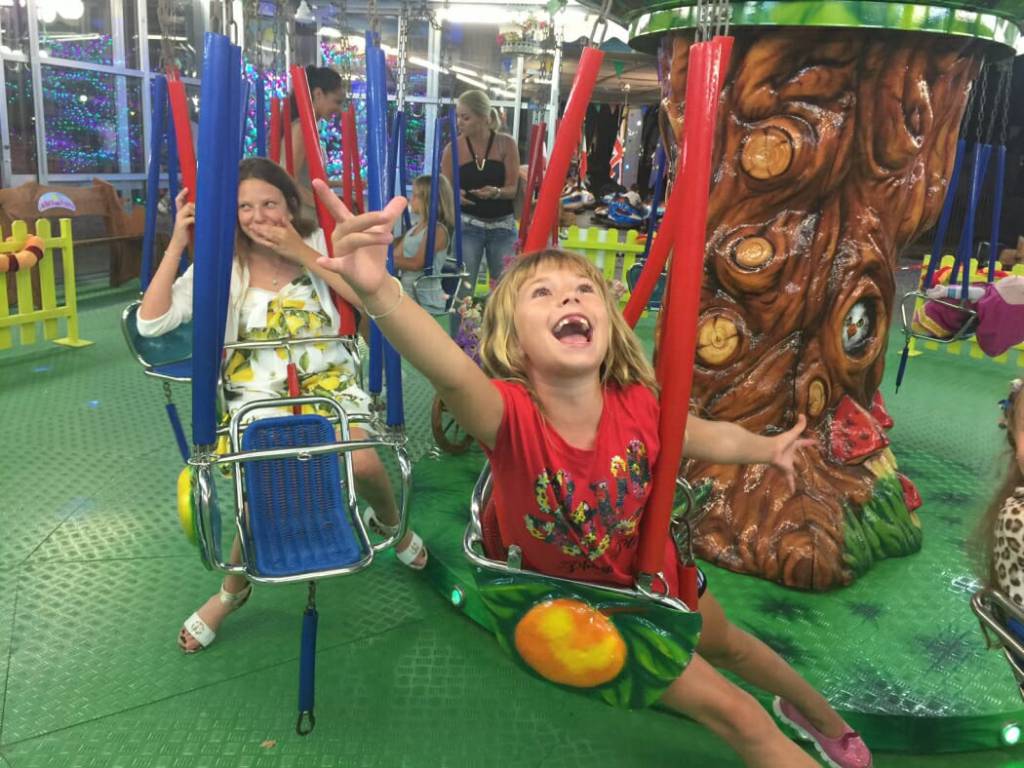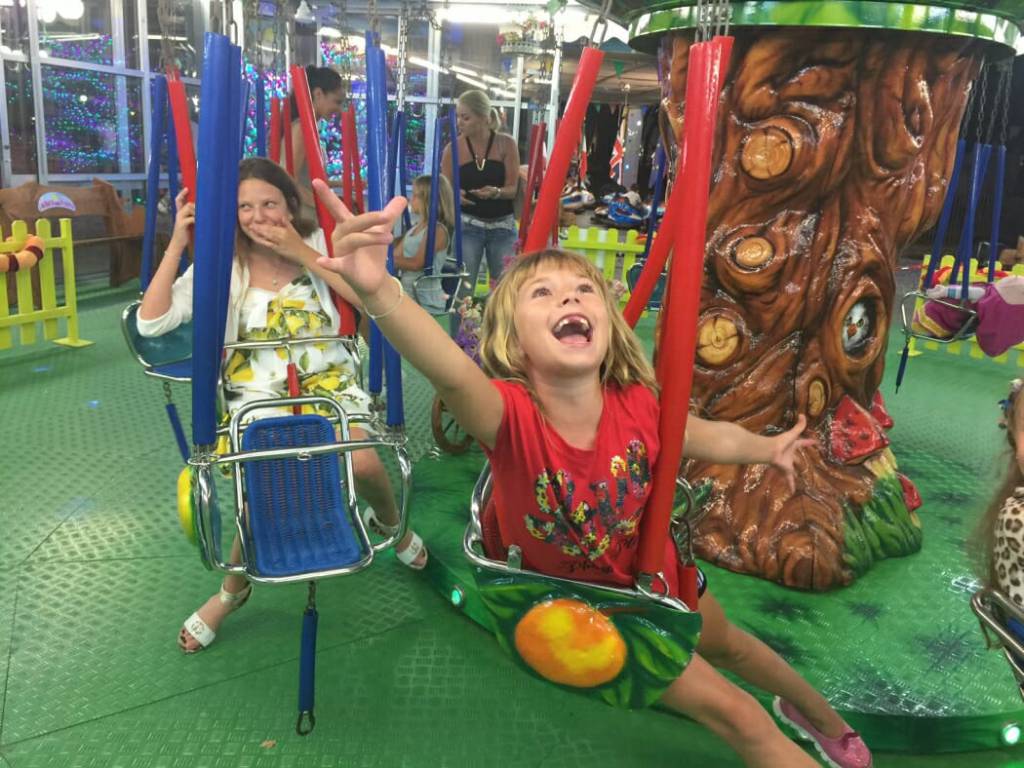 Lovers of long cycle rides can make an exciting mini-trip to the neighboring Petrosante, a town of sculptors and marble, located at a foot of a mountain. This is where, next to Marina di Carra, the legendary Carrara marble is mined. A famous Michelangelo grotto is the place where the one-piece marble for his David was found.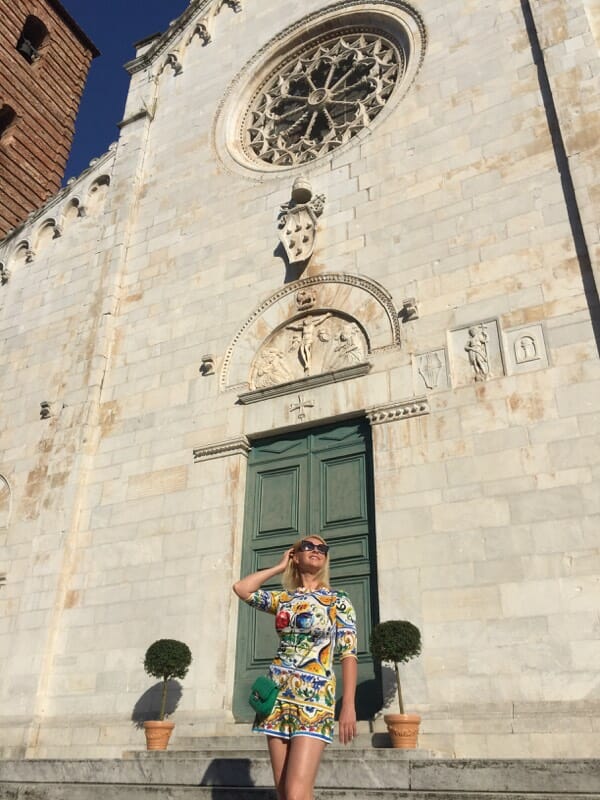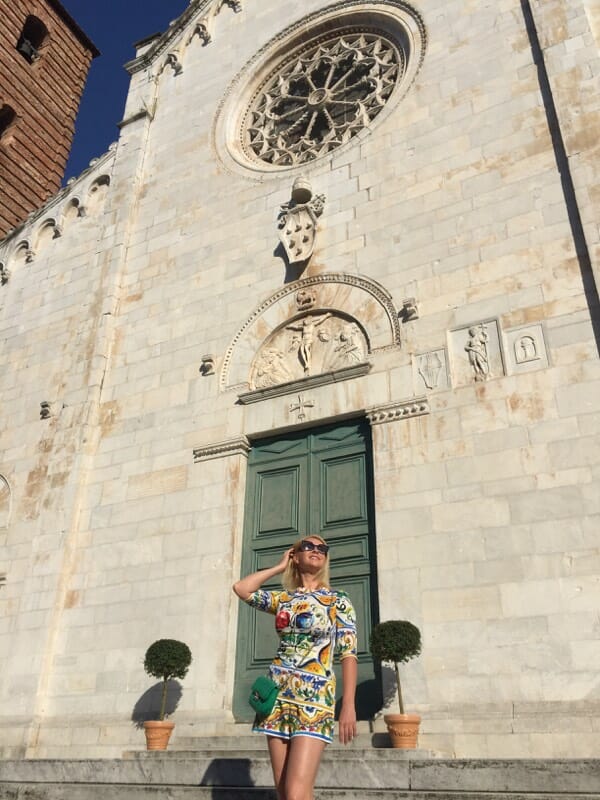 Once you've done your bike ride, breathed in pine forest air and built hundreds of sand castles, take a trip in the area. We are personally recommending our choices of the following destinations: Pisa, Sienna, Montecatini, Florence and Portovenere. They are all comfortably located within an hour's drive from Forte. We will tell you more about it next weekend.