WOW
Monaco Words of Wisdom: Geoffrey Kent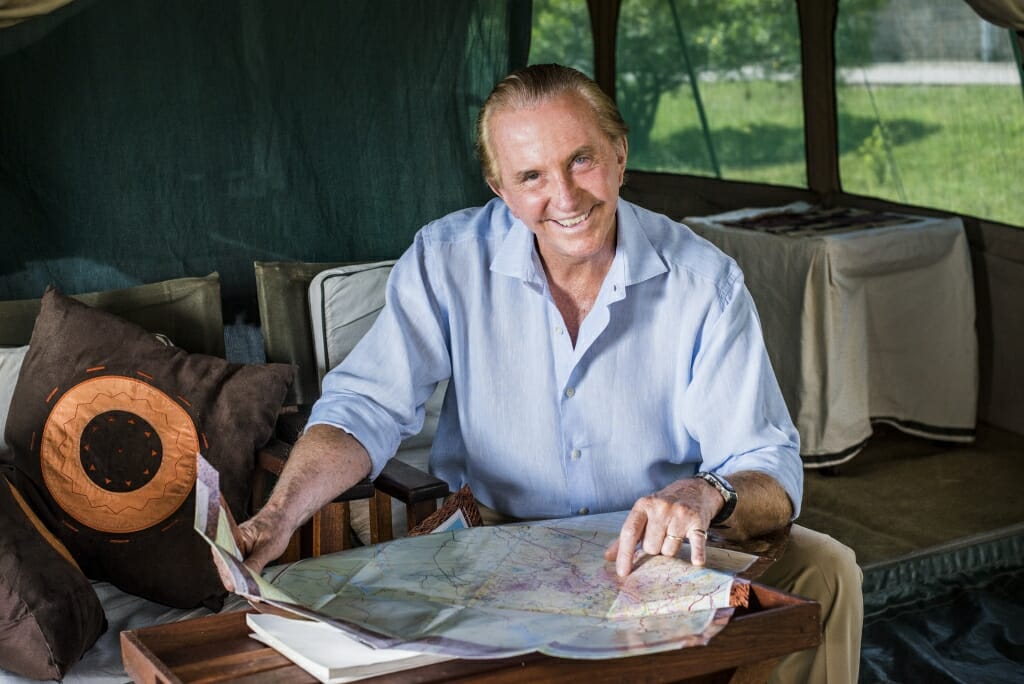 Geoffrey Kent grew up on a farm in Kenya. At the age of 17, he set off on what would become a lifetime of adventures. By his twenties, already a military veteran and world Polo champion, he founded Abercrombie & Kent Abercrombie & Kent, taking on the safari industry and turning it on its head. Today, A&K is the number one luxury travel service in the world, taking the rich and famous on unforgettable adventures across the globe. He has been to 150 countries and recently published his memoirs, called "Safari". We were mesmerised by our interview with Geoffrey, as he shared his wisdom about success, adventure, doing what he loves, the keys to luxury and longevity, and how his personal experience with climate change has changed his life. From surviving tribal wars, colonial revolts, coup d'etats, animal attacks, and being the first to open China to tourism, Geoffrey is a limitless supply of incredible stories. More than we could fit in these pages! Make sure to visit the Monaco Wisdom YouTube channel to see more from this captivating interview.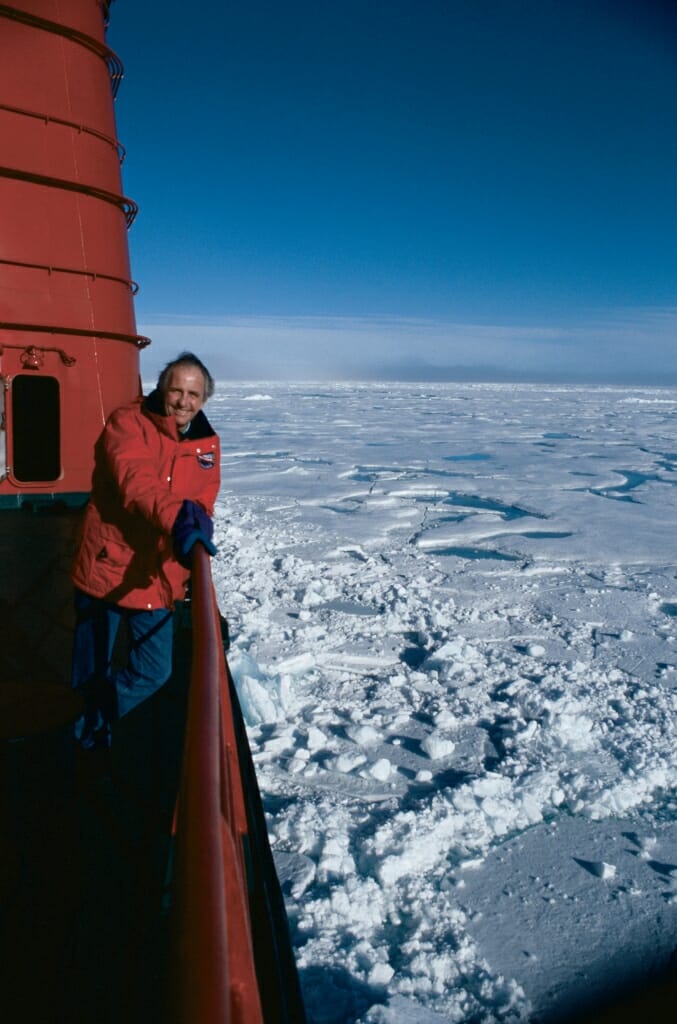 HelloMonaco: How did you come up with the idea of transforming the safari experience from shooting with a gun into hunting with a camera?
Geoffrey Kent: Well, it really happened by accident. I grew up in Kenya; I went to school there; I did everything there. When I was going into business; hunting had been taking place for many, many years, since the turn of the 19th century. And I knew I couldn't compete by offering the experience of the hunt because there were too many well-established businesses doing the same. I thought, why not take photographs instead? So that's what I started, but I also introduced an element of luxury, so that you take photographs out of the bush or a beautiful camp, with electric lighting and ice-making machines, fresh food and beautiful wine! And we went everywhere — that was the big moment. I decided our slogan would be «shoot with a camera, not with a gun».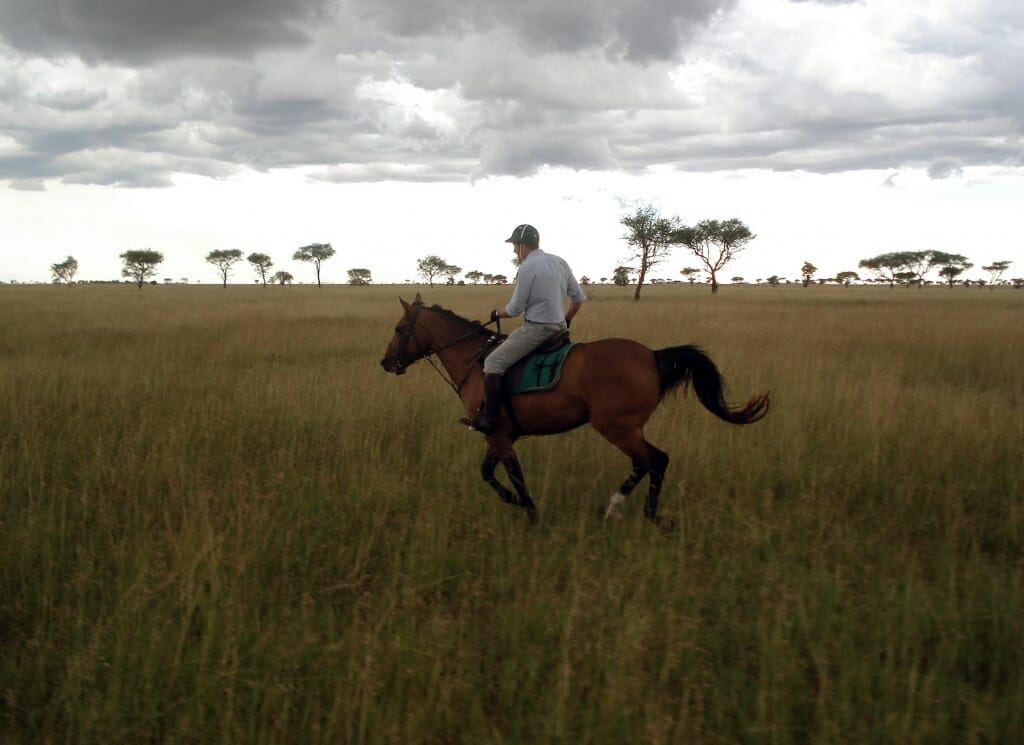 HM: Do you differentiate your job from your life purpose?
GK: A lot of people ask if I like my job, but the problem is there is no difference between my hobby, which is travelling, and my job. So, I actually haven't worked a day in my life. I'm the only guy you've ever met that runs a super-successful business who's never really worked. It's what I love doing. Every morning, I wake up and think, oh my god; I can't wait to go to the South Pole! I take a trip there, look at the Emperor penguins and then take another trip. I just got back from the base camp at Everest. It's amazing because you're able to transmit the passion you have for life and communicate to other people. And other people like to do what I like to do, luckily. So that's why it's been such a successful business.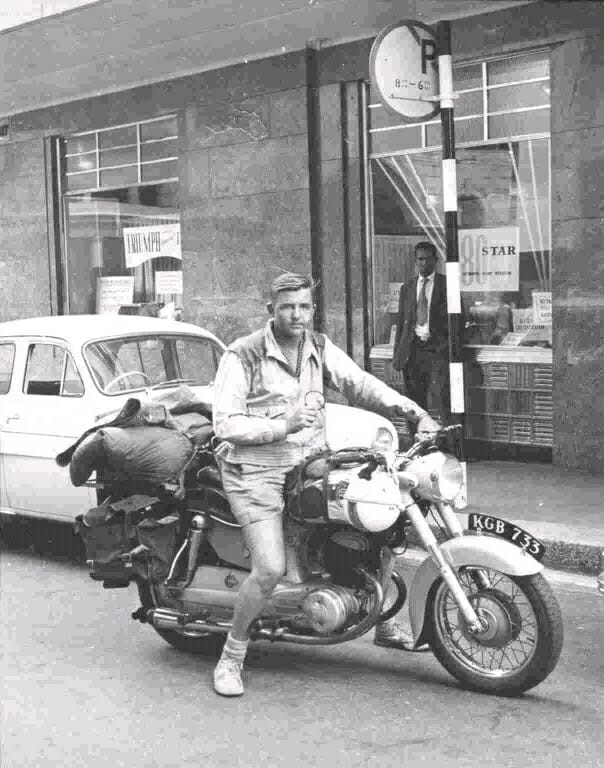 HM: Have you ever had a life-changing experience?
GK: I've had many life-changing events. When I was 17, I was living in Mombasa in Kenya, and I'd just completed my motorbike trip from Nairobi to Cape Town. My father said to me: «I'm fed-up with you. You're ill-disciplined and you have no future. You're going to this wonderful place in England called the Royal Military Academy Sandhurst». When you get in a troop plane and you wind up in the British military — that's lifechanging! [laughs]. But it taught me how to run A&K, because it's a logistics business. Later, I became a successful polo player, winning the US Open twice and played with the Prince of Wales' team in England. I had a huge accident in 1996 — I'm lucky to be alive. That was life-changing, because I could never play again. So, then I had to turn all my attention into the business. If I hadn't had that accident, I probably wouldn't have made A&K such a great company. And there are life-changing moments happening all the time, including the experiences you have while travelling the world: diving in Palau or hiking Mount Everest. Seeing the effects of climate change first-hand is also life-changing. People are always saying, oh is climate change real? CLIMATE CHANGE IS REAL. Are the seas rising? Yes, they are. Some of the Solomon Islands — gone. Has the snow melted from Mount Everest? Completely. It's black rock. As you go around, you know it is for sure happening.
HM: Do you need to be in harmony with the world?
HM: What is happiness for you?
HM: Do you have a role model, or someone you really admire?
GK: When I was really young, I admired a famous general who fought in WWII. General John Frost was the hero of Bruneval and had a movie made about him — «A Bridge too Far». He's my hero. Then there are the inspirational business people I've met, like David Rockefeller, who just died sadly. He was one of my first clients and he took 48 trips with A&K. He was an amazing man and did so much good around the world, and I thought he was amazing. Ted Turner, the founder of CNN, he's a very close friend of mine. We spend a week with him every year. He's fantastic. To sit with him on one of his ranches and hear how he loves ecology; how he gave $1 billion away to the UN; how he saved the bison. He's an amazing, incredible person in every way — he's one of my heroes.
HM: What are your criteria for success?
HM: If you don't succeed at something, how do you feel about it?
GK: In life, you will never win the first time, or even the first five times you try something. So, if you don't succeed the first time, you sit back, look at what's wrong and go do it again. What went wrong? Go do it again. And so on. You never, never, never give up. Keep on trying, analysing what went wrong and then you win. Otherwise, you'll lose. That's what I've done all my life — be constantly revisiting and revising. Keep going, but don't just keep doing the same thing, repetitively. There's a reason why you lost — you have to analyse it.
HM: How does your own personal character help you?
HM: Why Monaco?
See the full version of the interview go here.