WOW
Monaco Words of Wisdom with Petra Němcová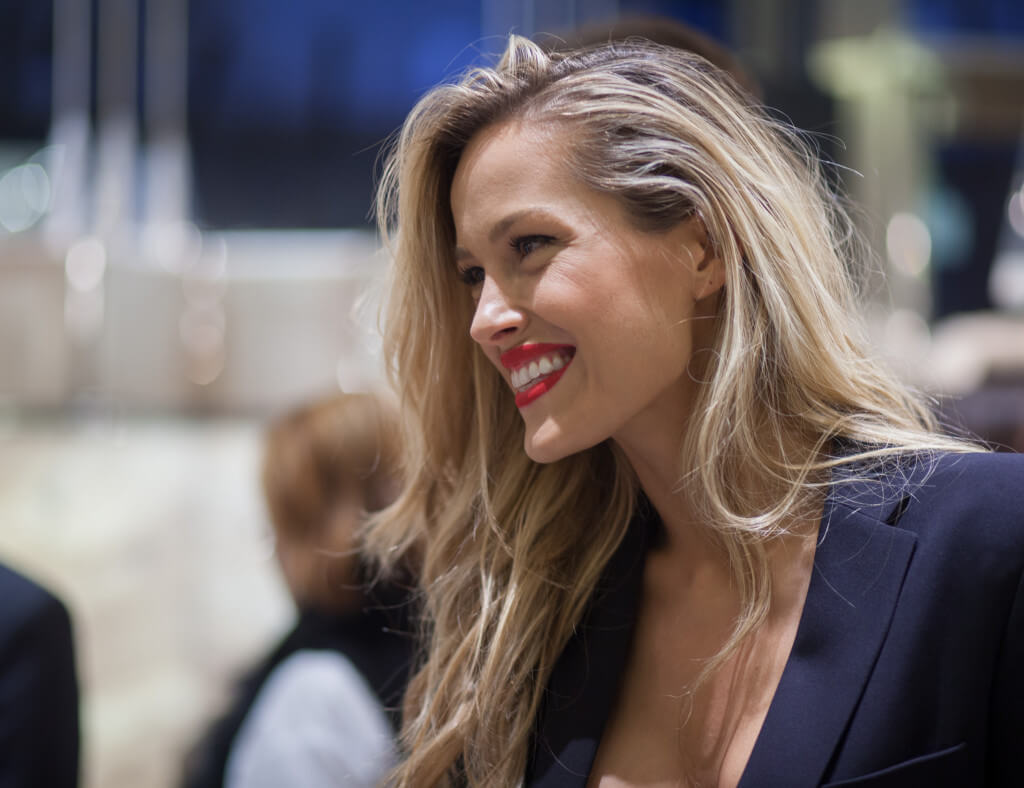 Petra Němcová currently graces campaigns and is a global brand ambassador for Chopard, Mercedes and Tumi. Her major breakthrough was in 2003 as the Sports Illustrated Swimsuit Edition cover girl. As a model, Petra has achieved international success, working with brands such as Max Factor, Pantene, Clarins, La Perla, Clinique and Victoria's Secret. But probably you don't know that Petra is a philanthropist. She founded the All Heads And Hearts Fund helping families affected by the natural disasters. Petra is a survivor, managing to get through the 2004 Tsunami in Thailand.
The 39-year-old Czech beauty came to the Principality to take part in the photo shoot for HelloMonaco magazine. Petra also participated in our Monaco Words of Wisdom project and opened up about her life after the tragedy in Thailand, her love for Grace Kelly and her philosophy of life.
HelloMonaco: Petra, why did you decide to be a model and how did you start your career as a model?
Petra Němcová: Growing up under communism, you didn't have opportunities to follow your dreams until in 1989 when the velvet revolution happened and I was lucky to get opportunities. I always loved fashion and studied fashion design. In 1995, the opportunity to sign up for Elite Modelling Competition arose and I grabbed it whole-heartedly as I knew that through it I would be able to take care of my parents. They struggled their whole life and were giving everything to my sister and to me. I wanted to make their lives better.
HM: You grew up in a communist country. Do you think this experience helped you to become a successful model?
PN: Definitely. I understood on a very deep level that opportunities to follow your dreams, to do what you love, to have the freedom of travel or food on the table are not given by birth. I worked extremely hard and took every opportunity out there to empower myself and my family.
HM: What is success to you? What are your criteria for success?
PN: For me life is not about success. It is about living a fulfilling, happy life with a purpose.
HM: Can you say that the tsunami experience was a life-changing incident? How did it influence you?
PN: The tsunami experience didn't change me as a human being but it changed my priorities in life. From focusing the majority of my time on work and a little bit on giving back to now spending about 70 % of my time on giving back and the rest on work… And, of course, I have more time for my family and friends. Now, my life is about living fully and meaningfully.
HM: During your modelling career, you managed to work with the most famous and talented designers, to shoot for the best magazines and sign contracts with popular world brands. Who influenced you the most?
PN: My first role model was Audrey Hepburn. She used her acting platform to shed light on important issues and devoted much of her life to it. Of course, I didn't meet Audrey Hepburn, but one of my next role models was Christy Turlington as she herself also used her modelling career to do good. I got a chance to meet her many times! Now we both have foundations and hers — Every Mother Counts — is focused on helping mothers around the world.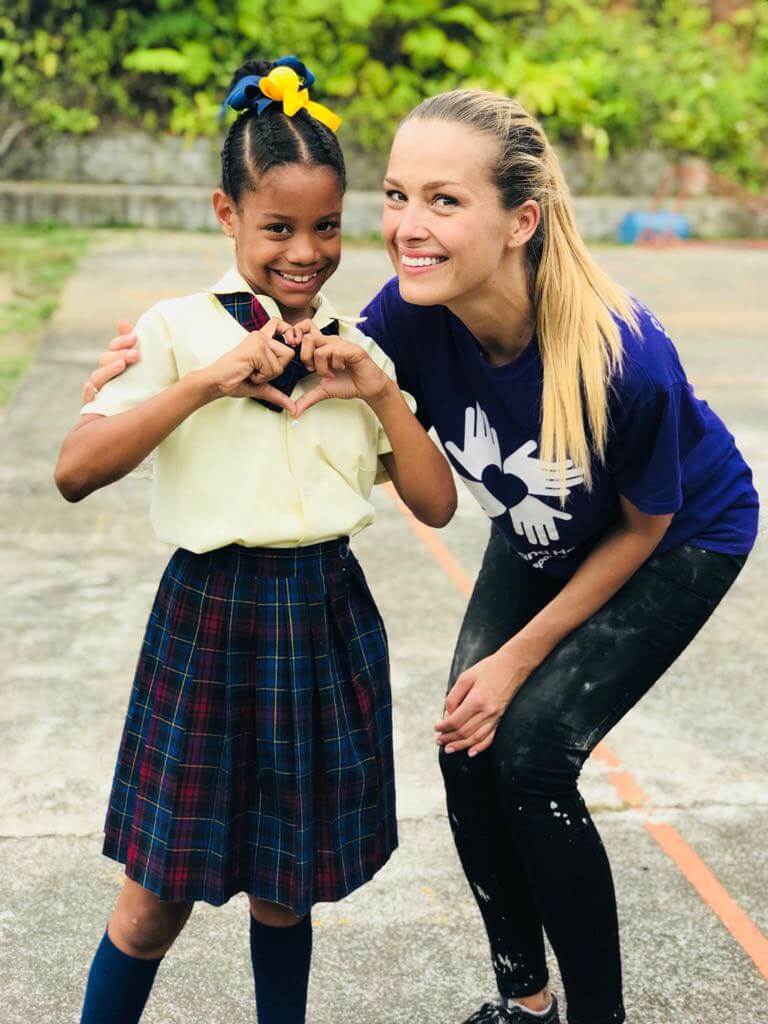 HM: Tell us about All Hands and Hearts. What inspired you to create the foundation?
PN: Many people think that I have started the foundation because of surviving the tsunami in 2004. The truth is that the tsunami experience opened my eyes to the incredible need which happens after the first responders leave following natural disasters. When they leave, children and families are often forgotten. For me, it was unacceptable that after suffering deeply, losing their homes, their schools, their family members and their friends, children still had to wait for years to have not just a school but a sense of normalcy and safety. We started a foundation in 2005 with a dream to build one school, and that big dream has been accomplished. Today, we have opened 208 schools in 11 countries around the world and have been able to help almost 1.2 million people. Last year, we have merged with another foundation focused on helping families after natural disasters. So today we are not only building disaster-stricken schools but we come in right after natural disasters to do first response and stay for the rebuilding of disaster-stricken schools as well as homes. In short, we come in early and stay late, which most foundations don't do. Often, they only stay for the first response phase, but what the families need is a long-term commitment.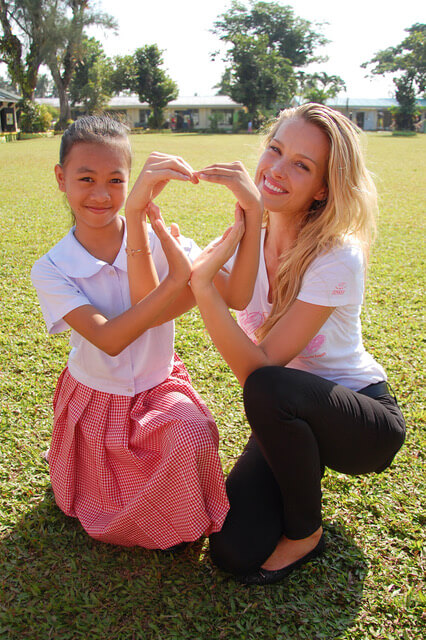 HM: Who has helped you on your All Hands and Hearts journey?
PN: I'm proud of all of the volunteers and supporters who have made this accomplishment possible. This includes Chopard who has been a long-term partner for the foundation and who specially created a Happy Hearts Bracelet which supports school rebuilding, and also many other companies, such as Tumi, BlackRock, Airbnb, JP Morgan Chase and we have had the support of over 51,000 volunteers from 100 countries around the world.
HM: How do you find harmony with yourself and the universe?
PN: For me, the goal is to be aligned with my true self and the universe through taking conscious choices in every moment, starting by taking care of my body, mind and soul, the planet and its people.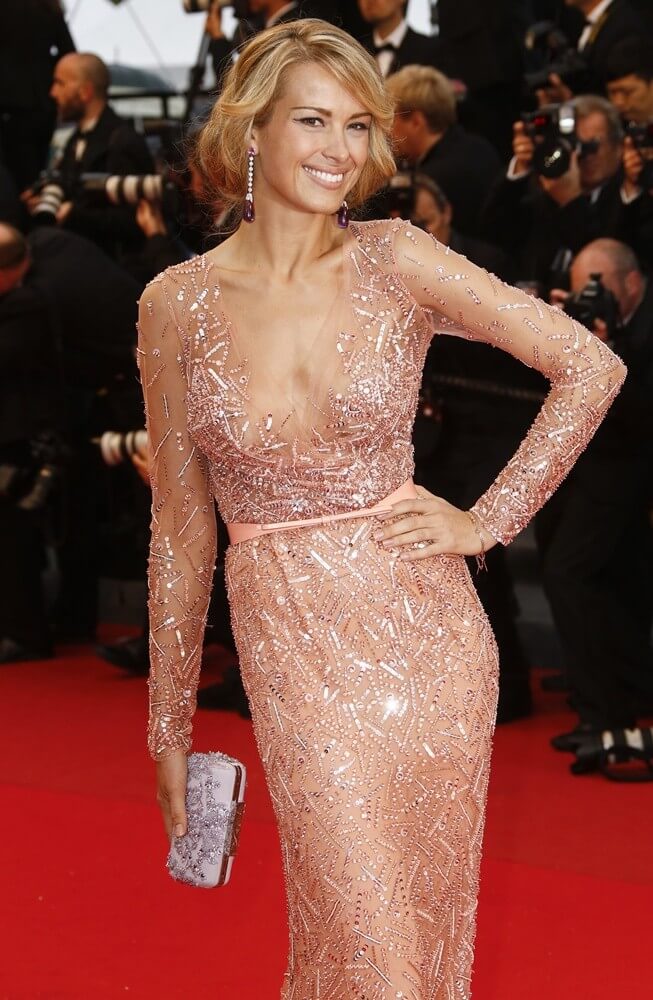 HM: What place does money take in your life?
PN: Money is a currency and as currents move, money should keep moving and be passed through to others. For me, the best way to do that is to move money through conscious choices with a goal to uplift others. If you hold on to money and you don't keep the current moving, you won't be receiving income.
HM: What is happiness and how do you become happy?
PN: Happiness comes from within and is influenced by your state of mind. The more you can work on your inner-state and the less you are affected by outside factors, such as fame, position, etc., the more you can focus on the richness of your true-self and the more peace and joy you can feel.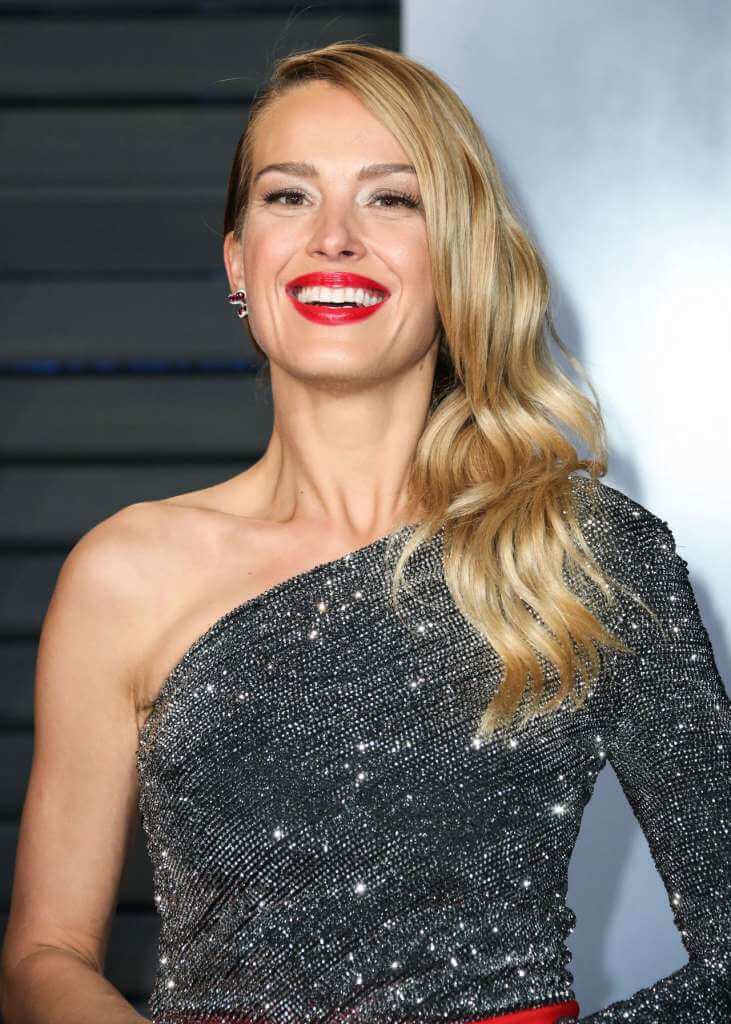 HM: How do you overcome moments of loneliness?
PN: Even if I am alone, I never feel lonely as I always feel connected both to my true-self and to the Universe.
HM: What makes you smile and laugh?
PN: So many small and big things! So many people, experiences, learnings, realisations and growth…the whole divine magical, visible and invisible world where we live!
HM: What is love for you?
PN: Love is who we are, it is our essence. And love is all around us if you choose to see it. Unfortunately, we are often led by fear which brings anger, frustration, sadness and other low-frequency feelings. Every day we have a choice to focus on fear or love. And we attract what we focus on.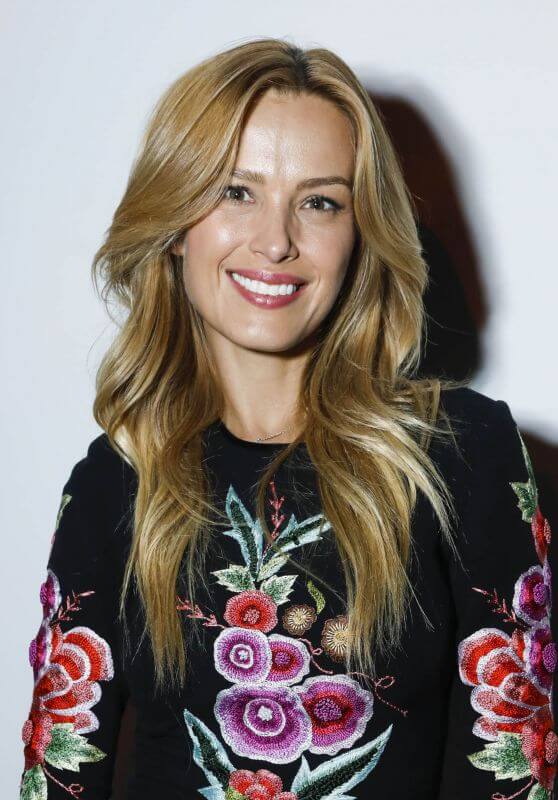 HM: This is a difficult task to embody the role of Grace Kelly, who was the iconic figure not only for the Principality of Monaco, but for the whole world. Why did you agree to participate in the photo shoot for HelloMonaco magazine?
PN: Grace Kelly has definitely been one of my role models as well and it has been an honour to create an homage to her life and mainly to her grace.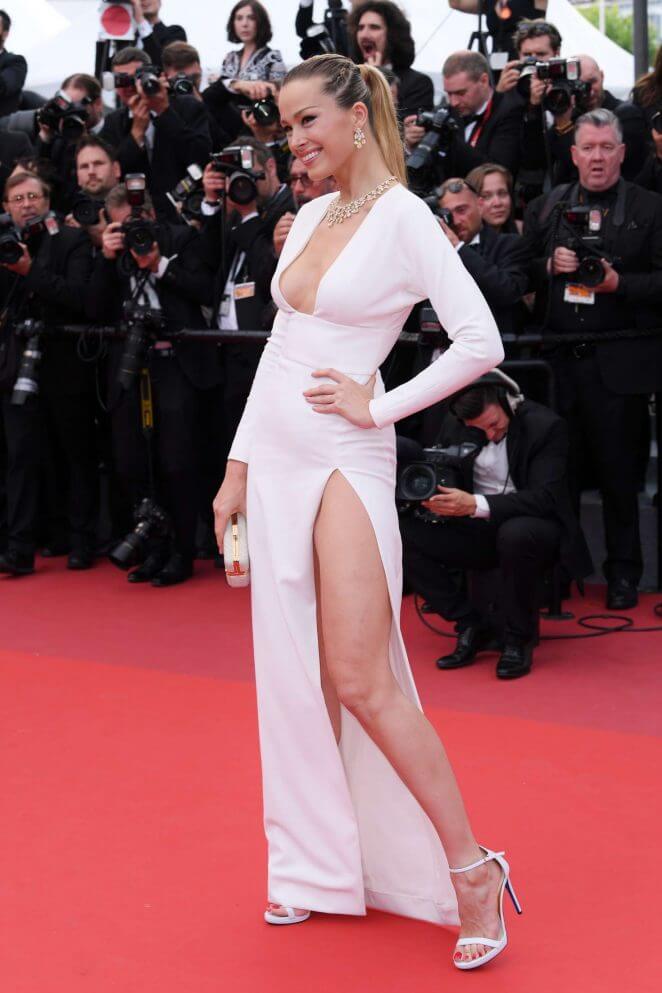 HM: You are vegan. When did you make this decision and why?
PN: I stopped eating meat when I was 18 (so, 21 years ago) and at times I was vegetarian or pescetarian. Eleven years ago, I went on the vegan path but it was quite difficult with my travels and also considering that I am gluten free. Last year, my body naturally started rejecting even eggs and dairy, so I listened to my body and went on the vegan path again. This time it's so much easier with all the great vegan options and restaurants around the world. I'm completely loving it and I feel that my body is happy! Our bodies are our temples and without them in good shape we will be limited in the things we can do, such as travel, sports and more. That is why, to me, taking care of our body is one of the most important investments we can ever take in our whole lives!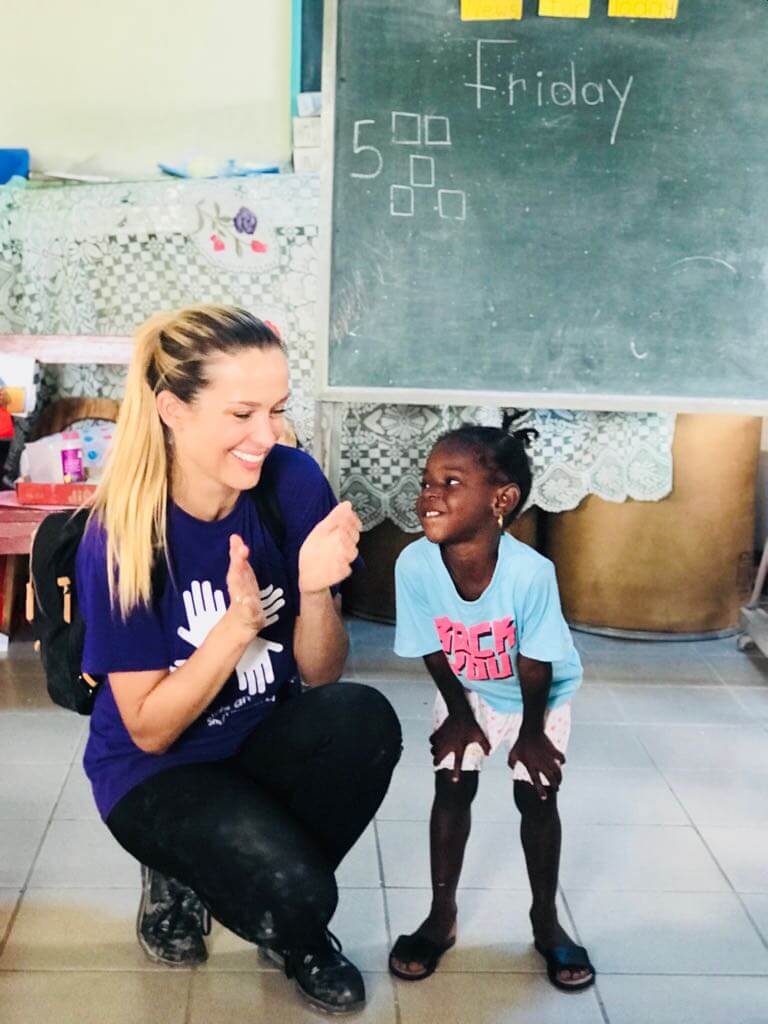 HM: You are obviously a beautiful person, inside and out. What are your beauty secrets?
PN: The beauty secret is that true beauty comes from within. Whatever we put in our body — food, liquids, thoughts — will radiate on the outside. If we put food full of toxins into our bodies, the toxins will be released through our skin. If we put toxic thoughts into ourselves, they will be released too and will shape our faces. It comes back to taking conscious choices when it comes to body, mind and soul.