WOW
Words of Wisdom in Monaco with Bakian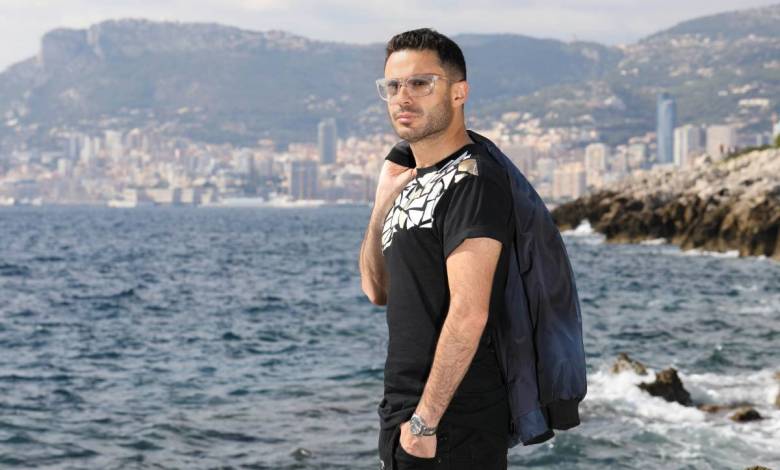 A face radiant with a welcoming smile, he emanates an optimism proportionate to his increasingly asserted success. This young performer has come from the world of sports to that of singing, bringing the same enthusiasm, rigour and high standards. A 15-year-old kart champion, he used to dream of "Formula 1" but did not have enough finance to back it up. So he became a singer with a powerful, generous voice, full of promise. Bakian has recently shot a video witnessing his love for the Principality that made it straight to the top of the charts. "Changer" takes us through some legendary spots in Monaco, depicting a love seeking its renewal somewhere between the sky and the sea. It created a buzz indeed, promising the performer a bright future in the Principality.
Bakian also demonstrates an impressive civic commitment, defending, in particular, the cause of disabled children. He is an officer of the Universal League for Public Good, responsible for the Youth Commission in the Senate.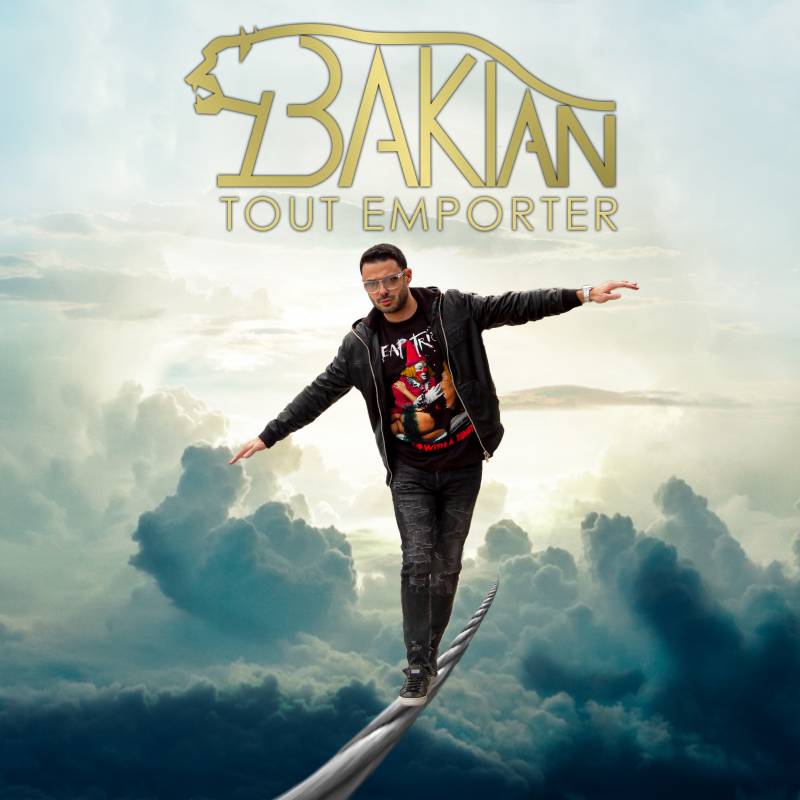 Hello Monaco: You are young but your life is already a novel… Do you regret having to give up motorsports?
Bakian: I cannot quite say that I regret it since I am now pursuing another passion, that for music, for arts. My so-called misfortune of having to give up motorsports competitions gave place to an equally strong attraction for something else. Unlike certain other young racers, I found my way. Motorsports does require a huge budget. If you don't have the finance to do several seasons before being spotted by a manufacturer, you have no chance… Twenty or thirty years ago it may still have been possible, and there were some exceptions in the past. But today you do need to come from a very wealthy family to succeed in this environment.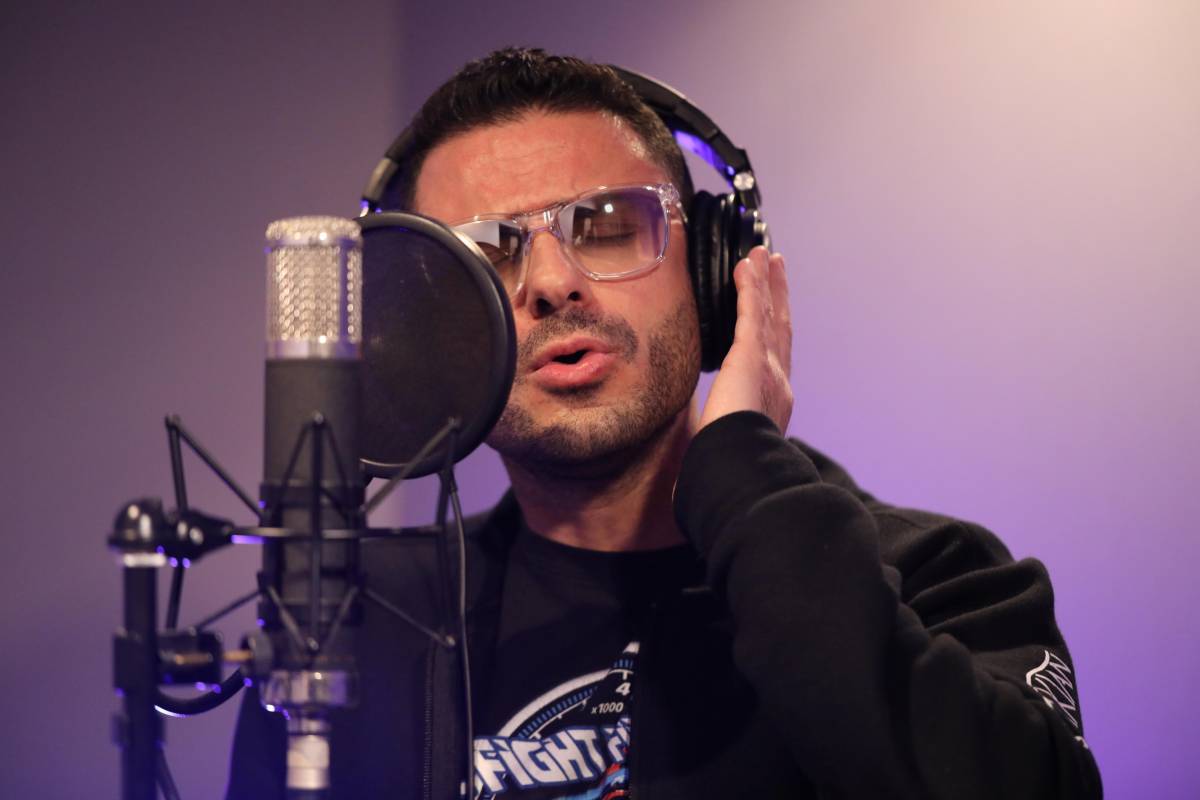 HM: Your song inspired by Nietzsche's "What does not kill us makes us stronger" made me quite emotional. I wonder if it has something to do with your Armenian origins…
Bakian: We do live with it even if we don't think about it every day. I grew up with the testimony of my Turkey-born grandfather who had to flee the genocide. We are conscious to be coming from a people who have suffered a lot. This gives us an unaverted strength to fight, take up challenges and accomplish great things. The memory of our ancestors has to be honoured. We don't live in resentment, but move on… With rigour and ambition.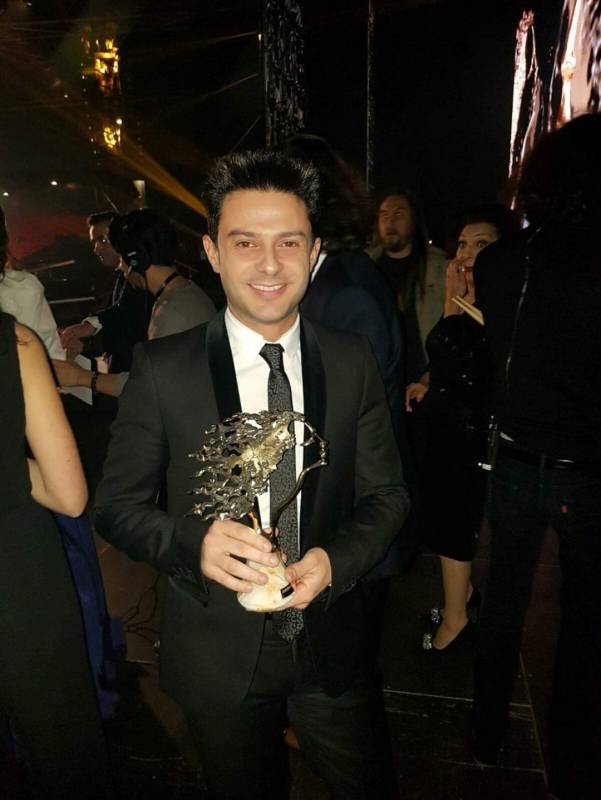 HM: It's Emmanuel Petit who's been your producer. Do you still keep strong ties with the world of sports…
Bakian: My greatest friends are sportsmen. Their philosophy of self-transcendence is particularly dear to me. Today I am evolving in an environment that is not always very healthy, not always very fair. In sports, performance is recognized at its fair value. When you win, you win! You have to surpass yourself on a daily basis to achieve your goals in the right way, through work, energy and talent. In showbiz, it's different. It's all about networks, trends, radio, programmers…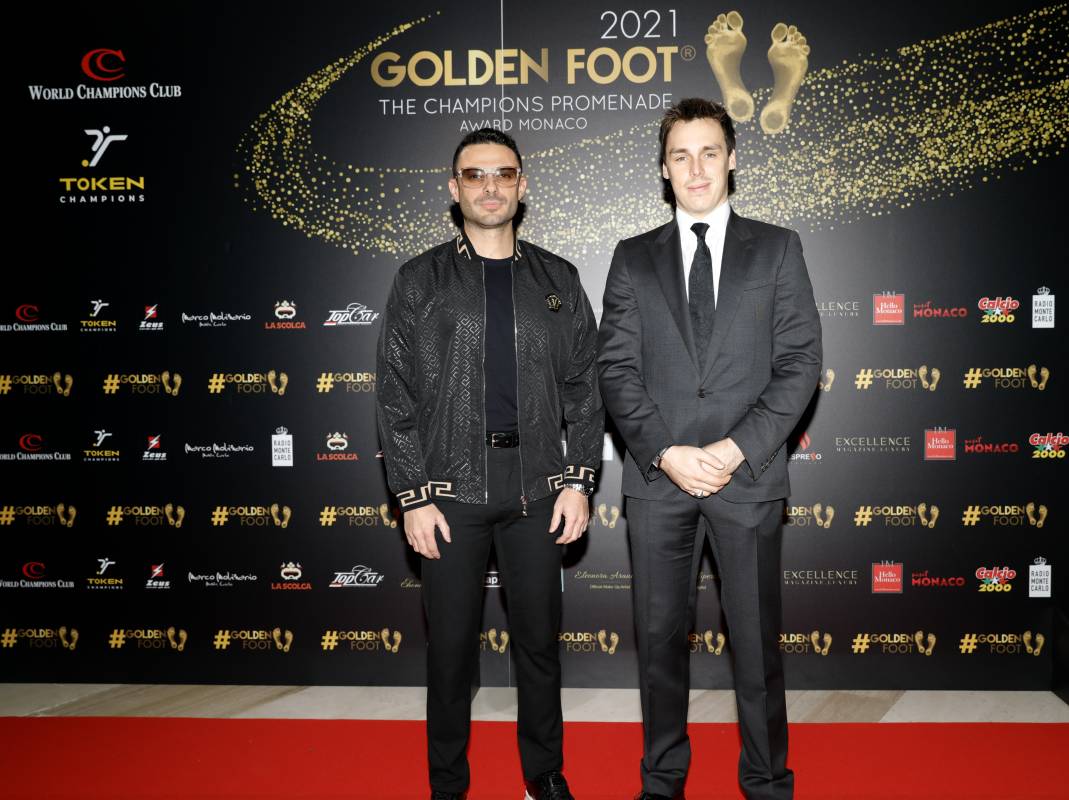 HM: Do you still have time to practice a sport?
Bakian: I keep myself fit thanks to cardio training and bodybuilding, that helps me stay in shape. I also watch my diet. In this job we are lucky to be invited to many beautiful places, but we have to watch ourselves. My diet is close to that of an athlete, so as not to gain weight and keep all my energy.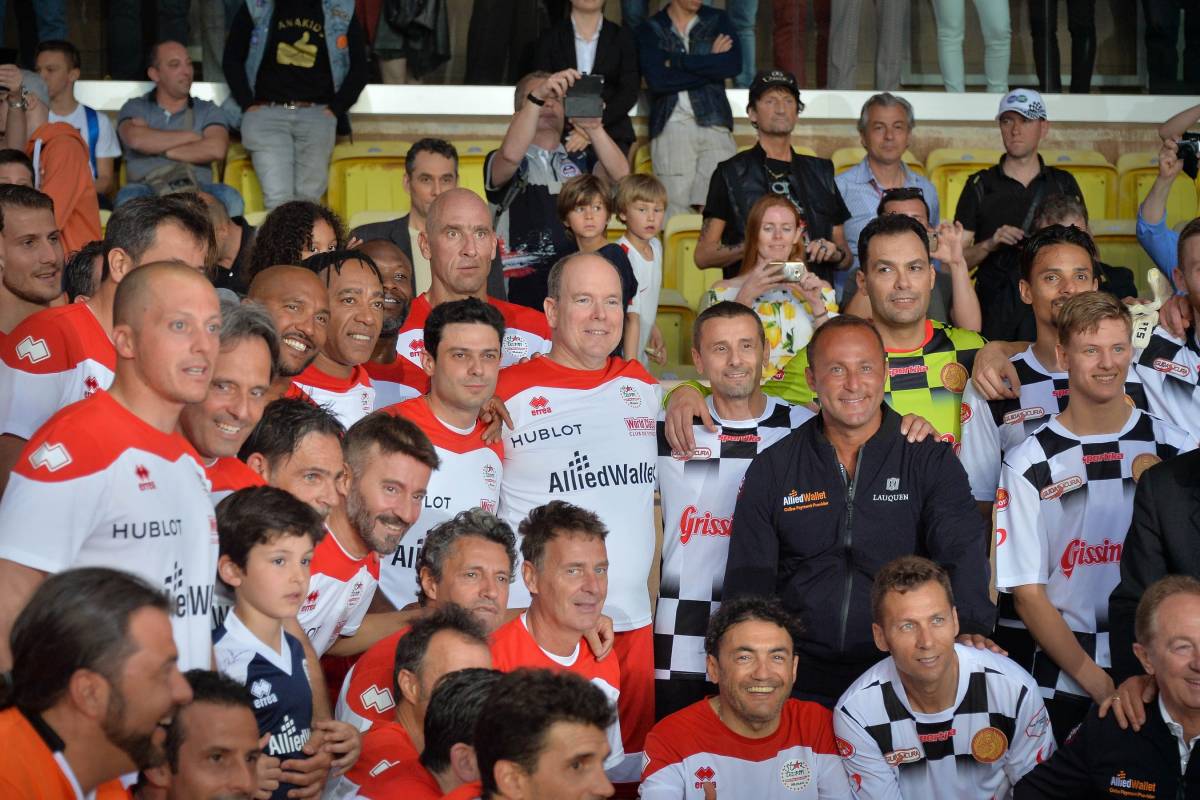 HM: What kind of role did Charles Aznavour play in your career? He wrote you a song "Adolescence"…
Bakian: I was blessed by the greatest. A legend of French songs of a rare humility! I had the honour of working on three songs with Charles. This was very rewarding, introducing me to some other big names who, thanks to him, put their trust in me.
HM: The "Adolescence" song is reminiscent of Barbara style. Do you agree that there is a resemblance?
Bakian: Yes, possibly, from the point of view of melody and nostalgia… Aznavour wrote his "Hier encore" when he was only thirty. He confided in me that he had been conscious of death ever since he was seven. Me too… This awareness of finality is a powerful motor giving us strength to surpass yourself. You do want to leave something behind. An album, a song or a few…
HM: How did your artistic adventure begin?
Bakian: At the age of 16. I then won the "Graines de star" performing "Le Temps des Cathedrales" from "Notre Dame de Paris". That night I was still a karting driver, but I felt an amazing emotion that made me want to persevere, get back on stage and do my job. I don't have any filters. I just bare myself to offer the very best. I am happily sharing this love for music and singing with my audience. These are the most wonderful moments. No make-up. You can't cheat when performing live.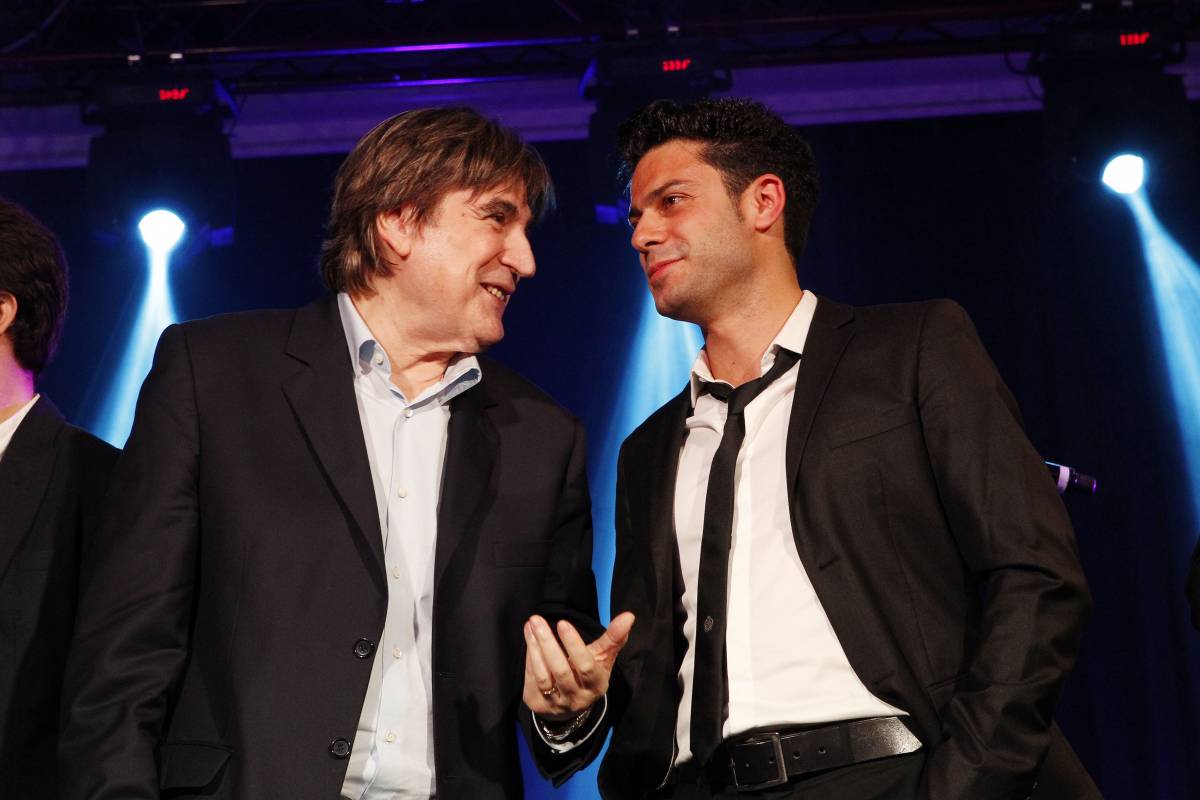 HM: Going back to the clip you shot in Monaco, it's been viewed hundreds of thousands of times. What is special about the Principality?
Bakian: It's a long list! I like serenity, security, the peace that I also felt in Singapore. Monaco is glamorous. Its sporting history is very important to me. Ayrton Senna comes to mind… I saw my first Grand Prix here when I was six. Fabulous memories! Then there is also football I am passionate about. One of my co-producers, Emmanuel Petit, played for AS Monaco for eleven years, a legendary club. Monaco is all that for me.
HM: You shot your video in the streets and palaces, but also in nature. Rocks above Monaco and seascapes in Cap d'Ail…
Bakian: I do care about nature a lot. A new song will be released next year and a new album called "Nouveau départ" (New start). It's about openness to the world, going beyond boundaries and protecting nature. Caring about the planet is taken very seriously in Monaco with a number of foundations working on it. One wants to keep the Principality a place where it is nice to live.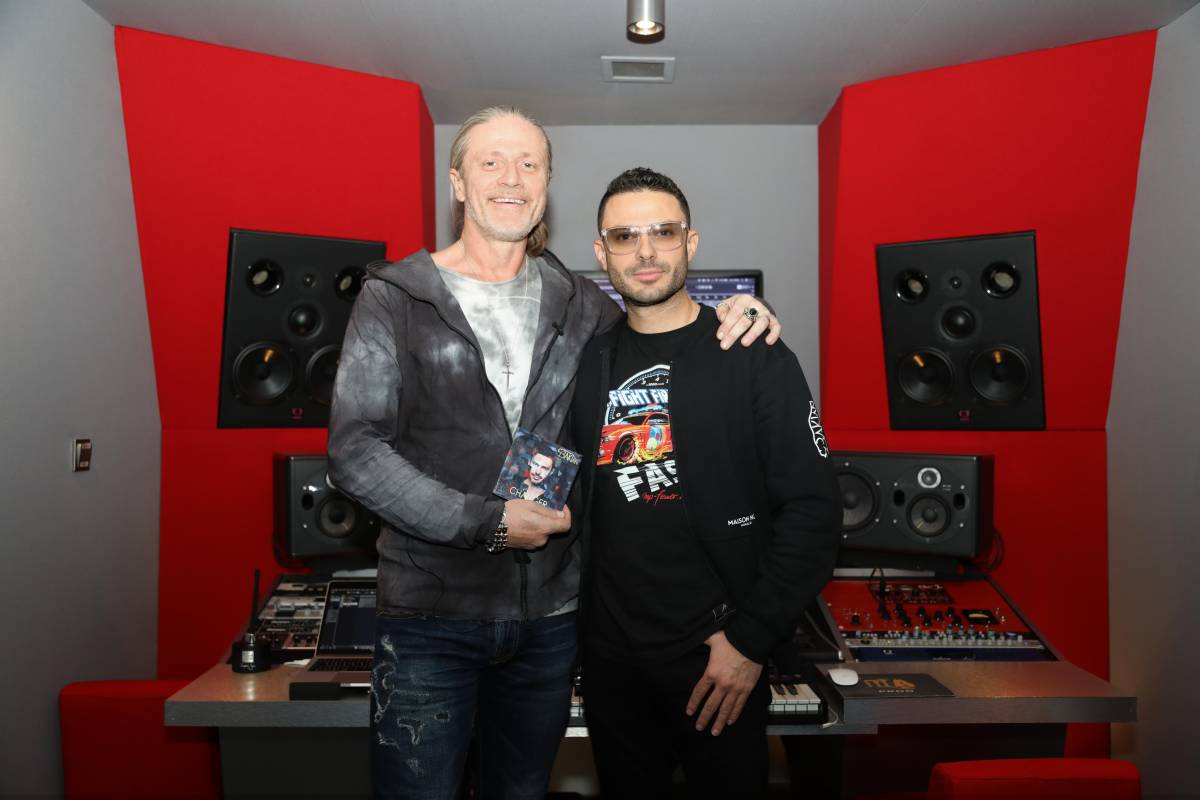 HM: Can you say that Monaco is your new home?
Bakian: I am French and proud of it, but I do have Monaco in my heart. As a singer, I am a citizen of the world. Every time I perform in a country, I am trying to get familiar with its culture.
HM: Tell us about your projects.
Bakian: I am planning a major tour, starting at the Casino de Paris on October 17. During its two years, I will visit a number of European countries.
HM: Your new "Tout emporter" ("Take it all away") speaks for itself. Another life story evoking resilience…
Bakian: We can all, one day or another, find ourselves at the bottom of a hole if we lose a job or the one we love… We then have a feeling of not being able to go up that slope. But then a sentimental, friendly or professional encounter comes up making you believe in it all over again, rekindling the flame… Taking it all away also means leaving bad things behind, making a new start (the name of the album to be released at the end of this year).
HM: The cover portrays you walking on a wire. What does this strong image suggest? 
Bakian: It has to do with the song. Life is sometimes only hanging by a thread. You may quickly tip over to the dark side and never get up. But you may also balance on the edge, with wonderful things awaiting us at the end of the path. This cover therefore symbolizes fragility. Nothing can be ever taken for granted, but it is worth living on the edge and carrying on even when it's tough. And I do know what I mean.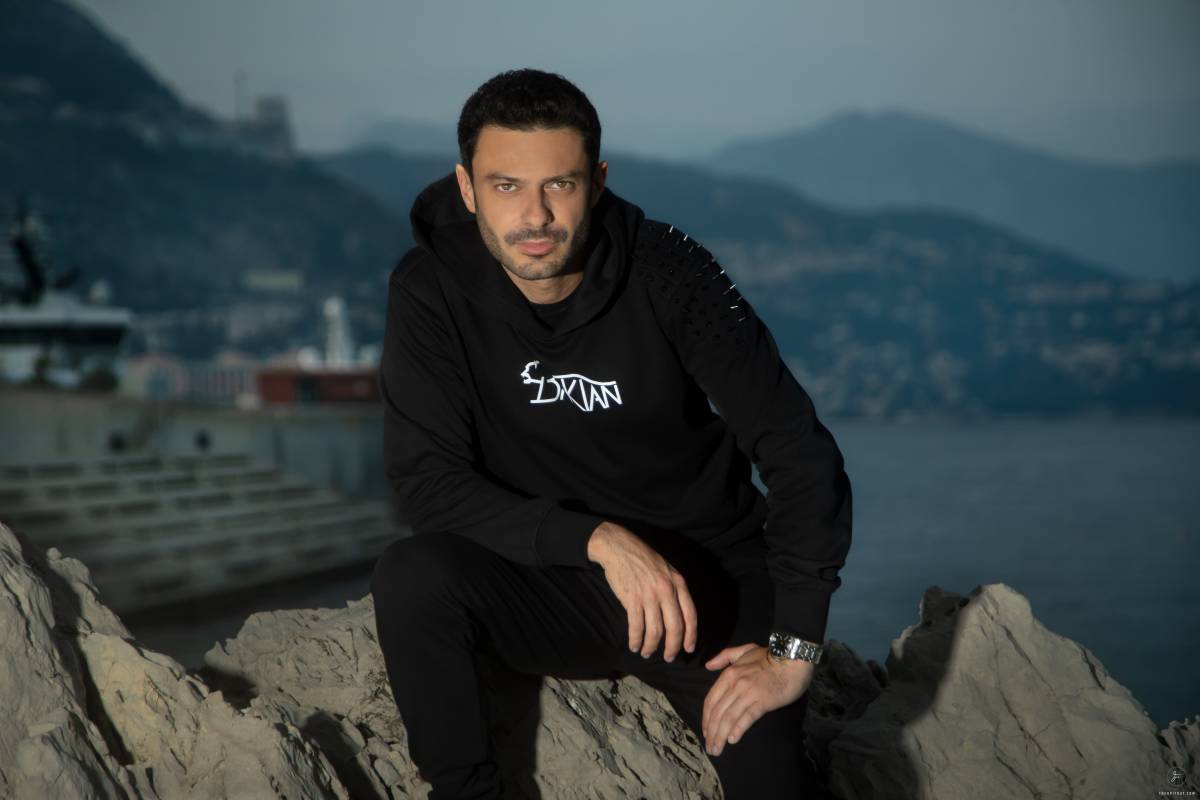 HM: Why do you say that?
Bakian: Because it has not been easy for me for the past fifteen years. I come from a modest background, not familiar with the performing industry. When I left home in the Var, I headed to Paris with nobody to see. It was all from scratch until the day I met Aznavour or performed at the Palace…
HM: Do you have to follow the latest trends?
Bakian: I work with talented, but modern young authors and composers. Staying too much on the sidelines may not work. There is no way of re-enacting the 60s music even if it was very beautiful. The great French singing tradition is amazing, but the formats and colours are evolving very quickly in this industry. Today it's different, not necessarily easier… It's more of a pop, urban, with a certain rap influence.
HM: The success is definitely there for you. But do you still have a dream?
Bakian: I do have a few! Like most performers, I am dreaming about the Olympia stage in two or three years from now. I would also like to meet all kind of audiences around the world, sharing my music and our beautiful French language. It's Aznavour who inspired me not to not set any limits.