WOW
Words of Wisdom in Monaco with Delia Grace Noble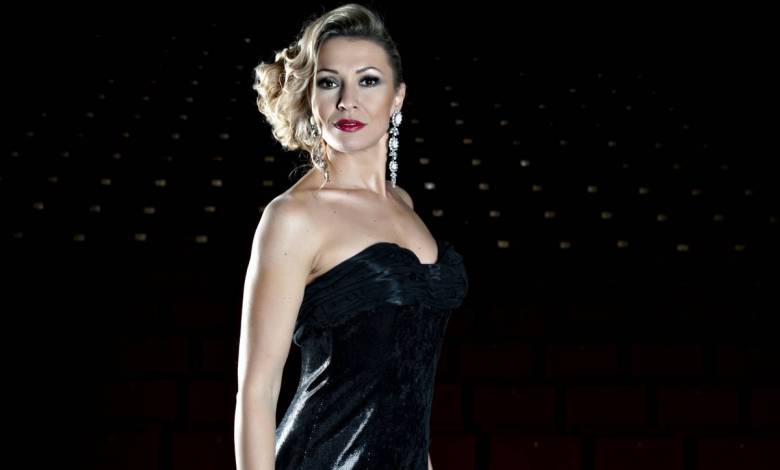 Delia Grace Noble is an award-winning talented Opera singer who attended musical studies in Monte-Carlo and at Paris National Conservatory. Known for her exceptional vocal skills, she had the privilege to work with the best virtuoso voices and to perform in several master classes at international level. She has also taken part in successful television and radio programs, being Founder of "Les Voix Nobles", an association aimed at promoting young artists with the support of the Embassy of France in Monaco and key figures in the world of art and music.
Art director of enchanting high-class events, she has always been inspired by poetic delicacy and harmonious romance. Inseparably linked to the Principality, she has also distinguished herself for her humanitarianism being appointed as UNICEF ambassador and is strongly committed to helping deprived children.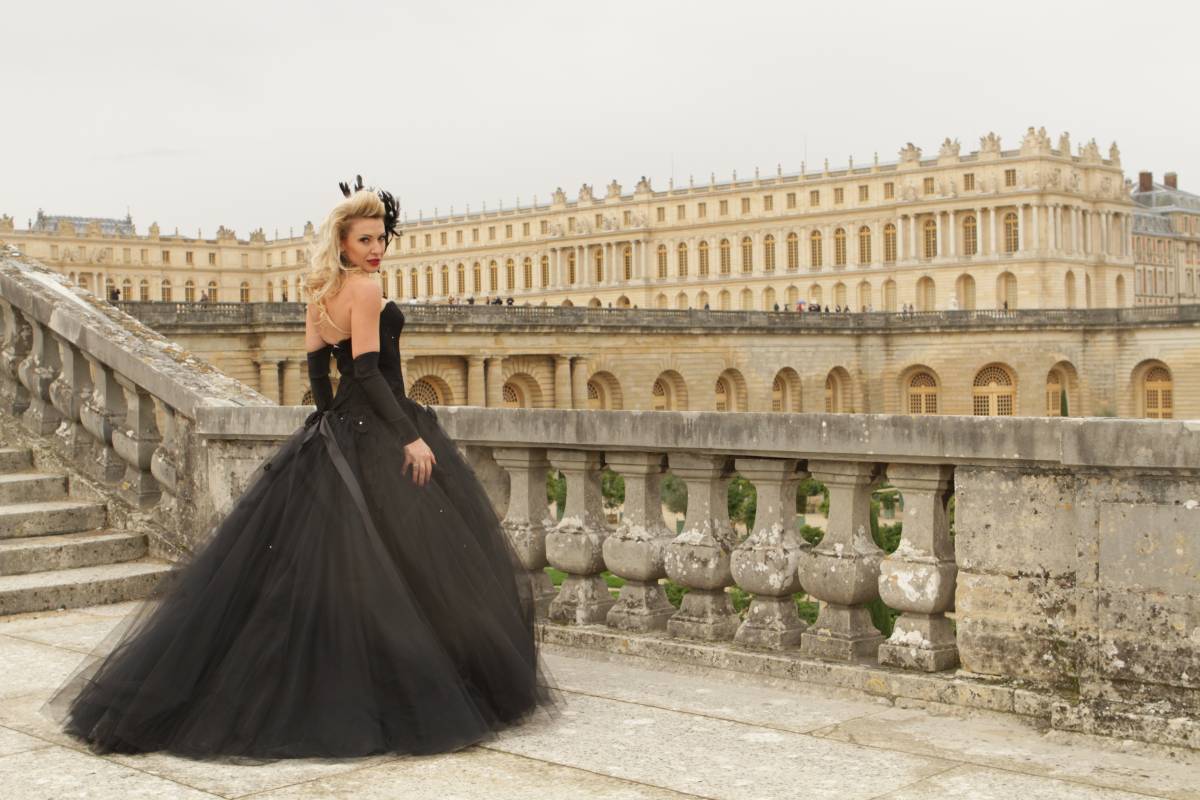 HelloMonaco: Can you tell us something about your family and yourself?
Delia Grace Noble: I originally come from Iași, the capital town of Eastern Romania. My parents encouraged me to get involved in the world of Art although they themselves were coming from different worlds of knowledge. It gave me a feeling of being fully protected. My father, in fact, was a champion of Greek-Roman wrestling and my mother was fond of marketing in the home town district. Music-wise, I just had one uncle who was a bass-baritone. Since the age of six I was encouraged to enter what was known as the 'Pioneer Home', at that time. It was an environment addressed to those who loved studying art, whatever the genre notably playing musical instruments, performing at theatre, painting etc. I tried out different creative arts like piano, violin, dance, and then singing. Thanks to parental support, I could go where my heart was. And so I successfully attended an art school in my birthplace, Iași, a well-known university town used to hosting many foreign students. There, I developed a keen interest in music, primarily some jazz and top pop-singers. Some teachers also helped me to improve my vocal style since the time when I had started performing in children's shows.
HM: Who instilled in you the love for lyrical music and why did you decide to become an Opera singer?
DGN: My parents raised me with a strong appreciation for beauty and aesthetics and gave me a whole range of things "palette" to choose from, based on what I needed. And I felt the urge to practice music by enriching myself with nourishing harmony. Once classical music and its greatest interpreters became familiar to me under the guidance of masters, I experienced such a strong and emotional feeling that I could no longer separate myself from this genre about which I had become so passionate. Since that moment on, I have taken steps in that direction with all my heart, strength, conviction and tenacity. 
HM: Who is your favourite composer from the past and your favourite singer now?
DGN: My childhood has been shaped by the great stars of modern pop music like Celine Dion as well as Whitney Houston. After exposure to classical music culture I received the opportunity to duet with the greatest performers like Montserrat Caballé and Janine Reiss, voice coach of Maria Callas. My interpretation skills improved considerably in tandem with my awareness in voicing the words in whatever the language of the operatic work. I learned perfection through the masters of classical music and art. And the Italian repertoire of 'Bel Canto' by Verdi, Donizetti and Puccini have completely captivated me in the second phase of my youth and in the continuing story of my life here, in Monaco, where I "landed" at the age of eighteen. It was a real revelation for me that energized my heart!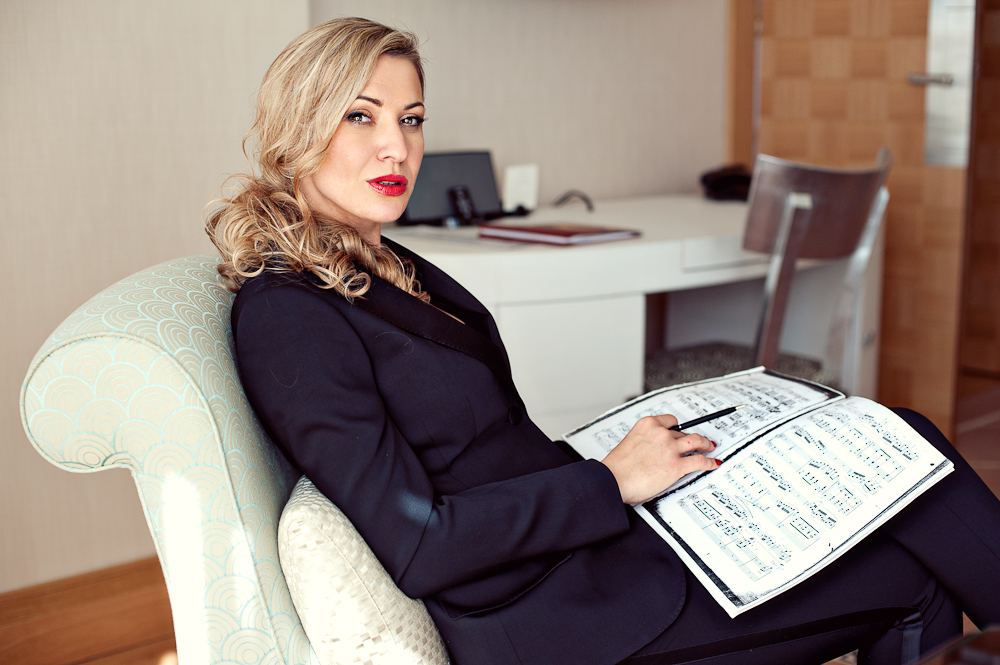 HM: What achievements in your private and professional life do you consider the most important?
DGN: Being in love and being a source of life are the most beautiful things that can happen to a woman. In my personal life, my twins, a boy and a girl aged four and a half years, are just delightful. At a managerial level, whenever I implement a new project I consider it more as a fairy tale and "folies" than a business. This attitude has always given me the strength and the desire to go on. When I arrived in Monaco, thanks to Prince Rainier's exemption that allowed me to study here, the Principality paved my way towards the future. While attending my Masters studies, I had the honour to have a nice informal meeting with Andrea Bocelli. Together we ended up singing the famous aria of La Bohème between Rodolfo and Mimì. It was the dream of dreams for me since I was still studying at that time. All this has contributed to my realization as an artist. 
HM: How and why did you start organizing grand balls? Who or what inspired you?
DGN: A few years ago, I decided to create the first of many prestigious and exclusive events in my role as artistic director. That has been giving me notoriety and credibility and is a source of great pleasure. This project makes me balance my life among my children, my beloved friends and my dear partner who are all very supportive of me. So, I managed to create beautiful things but at the same time never being alone. I think in life it is always important to share that positive "chain" of force regardless whether or not it is between two or more actors.
My children made me delightfully plunge into family management, this temporarily limiting my possibilities to travel. This pushed me to create prestigious Grands Balls and was to give even more vitality to the Monegasque lifestyle. It was not by chance that I first planned the Masked Ball between Venice and Monaco bringing the Principality more than 5,000 traditional Venetian outfits. The preparation was really hard but as soon as we stepped onto the stage the success we received was really comforting. The Princes and Princesses Grand Ball represents the best of the fairy-like Principality and that I had brought primarily to Venice in the opening of the Cinema Festival at the Cipriani Hotel, to strengthen the mutual cultural exchange. The Société des Bains de Mer really appreciated my idea and I was thus able to play it out in full in the iconic Salle Empire by Princely appointment. Since then, I have been engaged in this project also with valuable institutional commitment, notably by M. Georges Marsan, Mayor of Monaco, and I still don't know where it will take me.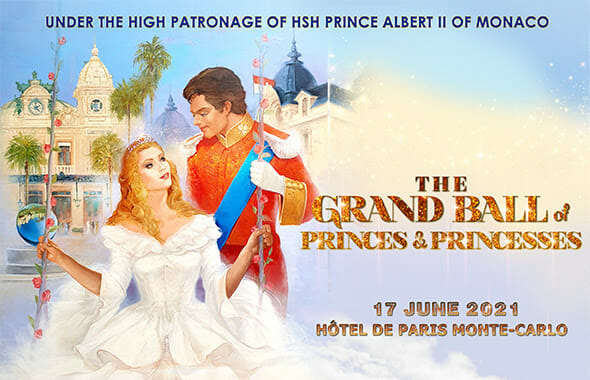 HM: Can you reveal to us in advance something about your next Gala event?
DGN: Despite current difficulties, we are managing to organize a new edition of the Ball on the 17th June 2021 on the opening of the summer season. We do hope to succeed in achieving this target, although there remains open the possibility of postponing it to October as plan B. We entered into a partnership with Laurent Puons, deputy Vice Chairman of the Monte-Carlo Television Festival on whose red carpet will join some international artists just the day after. It promises to be a great attraction at the Hôtel de Paris enhancing the wonderful clothes designed by fashion designer Isabell Kristensen. There will be a high-level artistic participation — in addition to the usual performance by Principi d'Acaja Italian flag throwers and musicians.
HM: You have recently met the Sovereign Prince. How did it happen and how did you feel?
DGN: Monseigneur trusted me and I have recently met him during a meeting granted me as a tribute for bringing additional high exposure to the name of the Principality through my initiatives. This filled me with great pride and gratitude.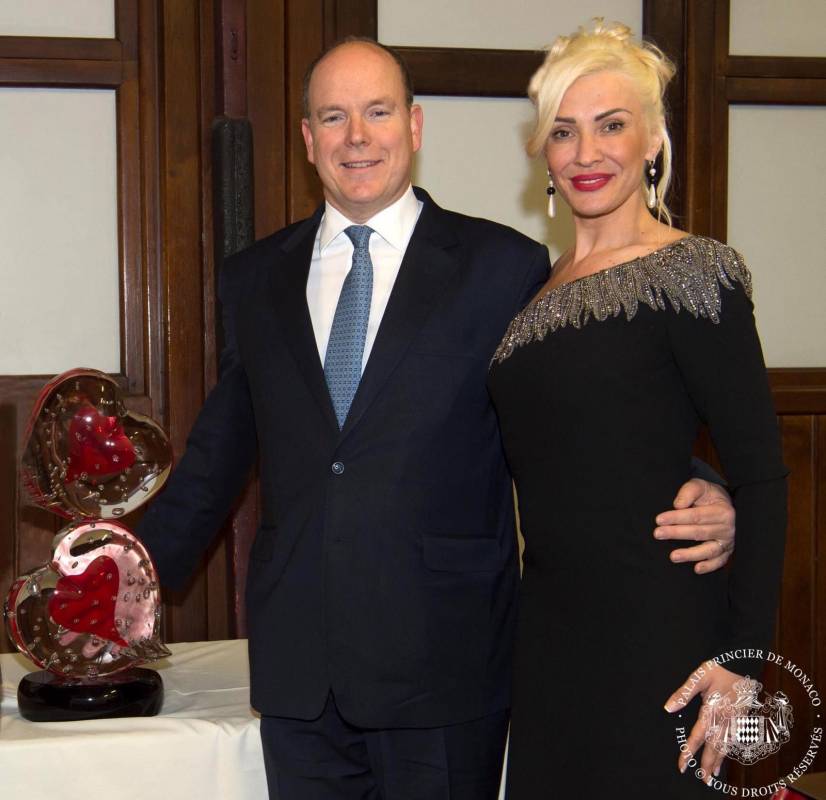 HM: Do you have a model who is inspiring your life? 
DGN: Princess Grace is the one. The Grand Ball of Princes and Princesses is inspired by her and good old-time traditions. She was able to create pure and unique elegance from simplicity. She just represents a perfection that is hard to achieve. She is a legend, a true icon! When I was allowed to show, at the Grand Ball, Grace Kelly's enchanting dress worn at the Monte-Carlo Centenary Ball in 1966, it was one of the best days of my life second only to my children's birth — which left me speechless!
HM: Was it easy or difficult to move to Monaco?
DGN: It certainly represented a great change in my life but also a privilege, at the same time. The Principality of Monaco is considered worldwide as a little jewel, a diamond reigning over the other "earthly pearls". Happiness has prevailed over everything else. Of course, I was missing my family and childhood friends but I was fully enriched by my music training at Monaco Academy, a great source of strength to move forward. My experience is that most Monegasque citizens are respectful and well raised people contributing to create a multicultural harmony. Obviously, on the business and artistic side you must always be careful when you plan events professionally. Luckily, I usually liaise with people inspired by good values. For the rest, you must always find an inner balance to share with others. You are the master of your life and you alone can make things easier!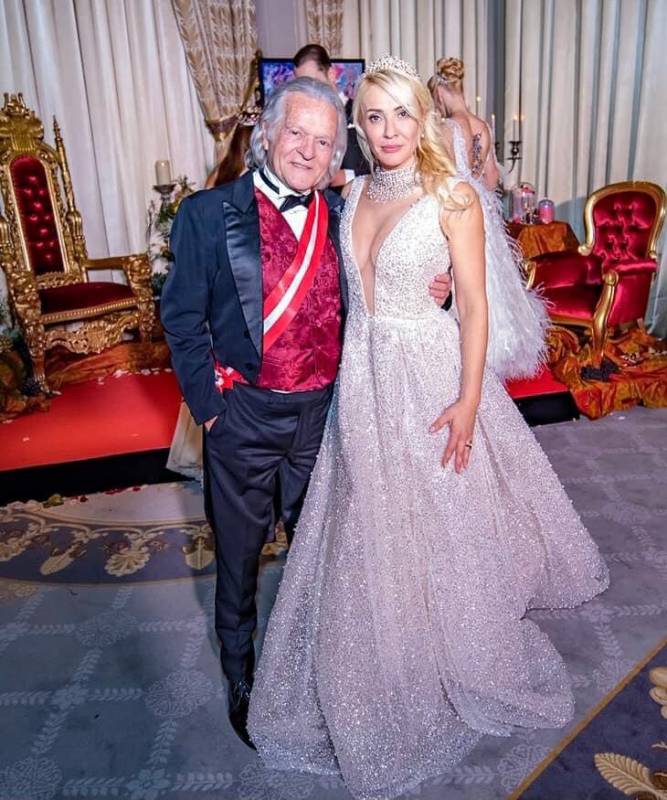 HM: What kind of mother are you? What are your children fond of?
DGN: I try to make them grow up harmoniously without imposing strict rules. I consider myself a mother filled with love. Nowadays, this task is even more difficult since you should be a bit stricter but for me it is hard to be. My kids consume all my energy but they give me back such a joy while embracing me. My boy loves painting and my daughter likes the computing world. Anyway, they really enjoy dancing and they always listen to me when I sing clapping their hands in the end. So, who knows? I will do my utmost to support their future desires.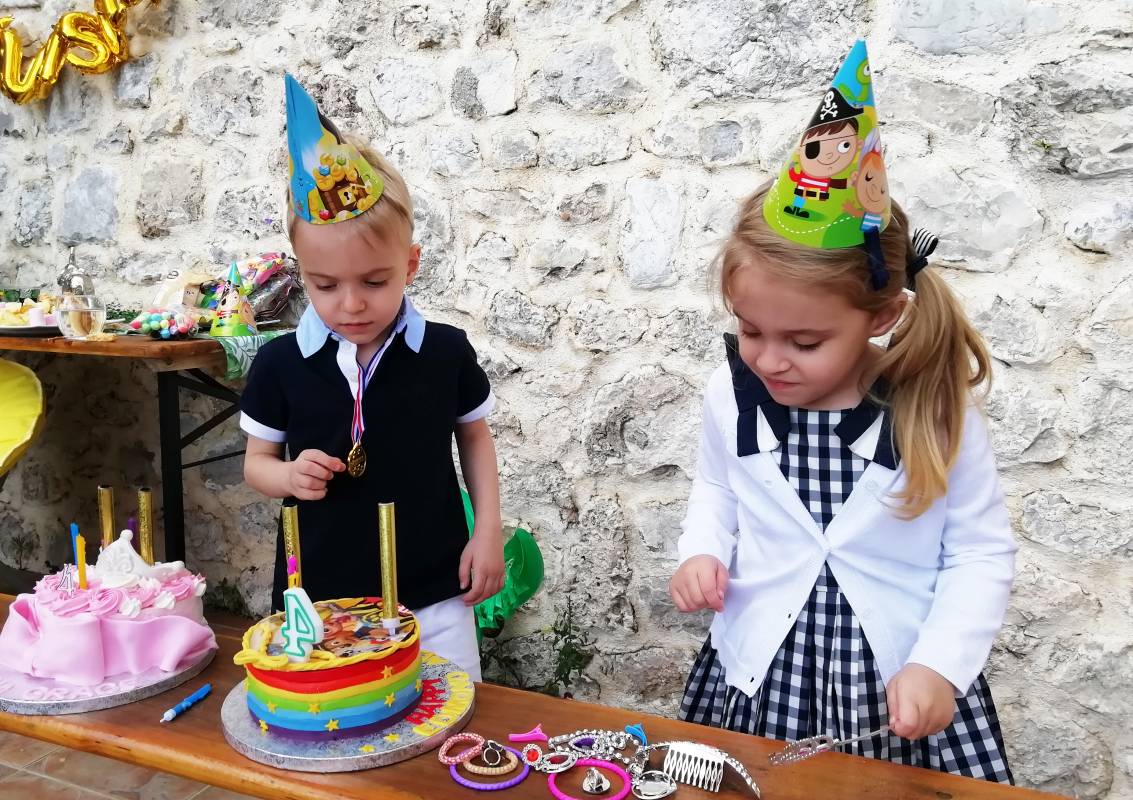 HM: According to you, what does it mean to be professionally successful?
DGN: It means always believe in yourself, giving the best of yourself with plenty of passion, perseverance and unconditional love in everything you do. Music allowed me to travel, discovering the world and a lot of people. When you make beautiful things, you don't really know how successful you are until you experience it through the appreciation of others.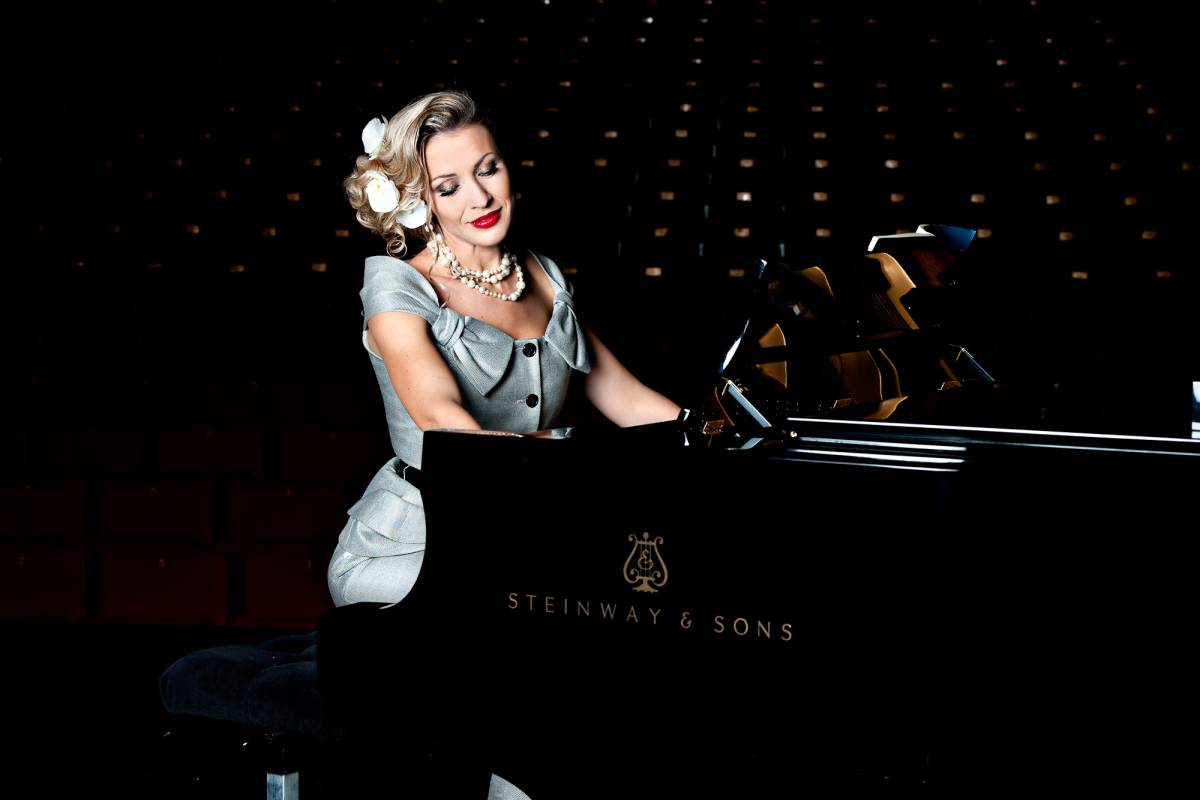 HM: Do you have a secret to being happy?
DGN: Life itself makes me happy! Joy comes from my children, my friends, my Balls according to the season. I try to dream every day and always through a smile.
HM: How was your coronavirus experience? How has your life changed? 
DGN: We are living in hard times in every sense. The lockdown created some suffering since our freedom was limited. It was really hard for me and my children especially in the social dimension even if we live in a privileged condition in Monaco. The pandemic has brought the whole world to its knees — since we share the fact that no human beings are meant to be alone. I just have to hope that all this will end soon.
HM: Was there anything or anyone that changed your life?
DGN: The audience, without any doubt. When you have eleven thousand people supporting you at Berlioz Opera House in Montpellier accompanied by the French Philharmonic Orchestra, that great excitement nourished my soul willing me to move forward.