WOW
Words Of Wisdom In Monaco with Mariano Vivanco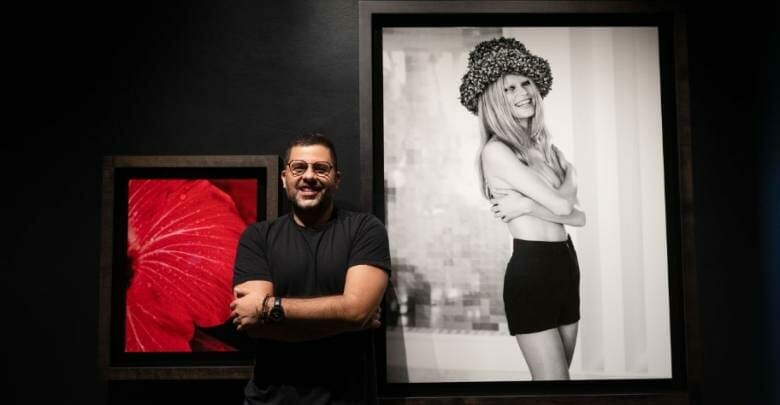 He photographed top international celebrities, from eccentric singer Lady Gaga to cult model Cindy Crawford. The models of his photoshoots can be found on the pages of world renowned fashion magazines: Vogue, Harper's Bazaar, Numéro and others. During his career, the talent of Mariano Vivanco has been recognized not only by the fashion industry, after he created an advertising campaign for Dolce & Gabbana, but also by the international cultural community: three works by the Peruvian photographer are on display at the National Portrait Gallery's permanent exhibition in London.
HelloMonaco magazine spoke to Mariano during the opening of his exhibition which took place in the G & M Design gallery from November 20, 2020 through Christmas and till January 31, 2021.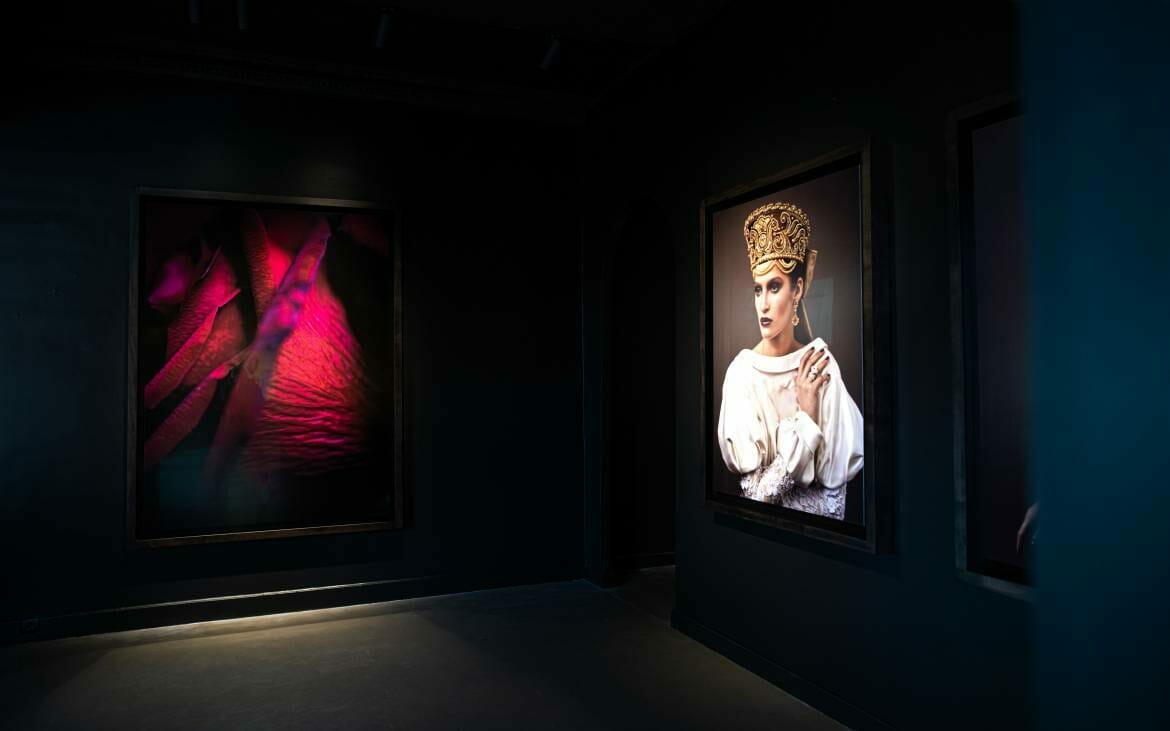 HelloMonaco: Mariano, your passion for photography began in New Zealand. Tell us what inspired you so much.
Mariano Vivanco: I grew up in New Zealand from the age of 12 and my love for photography began around the age of 16. My friend was doing a photography course, he lent me his camera and I loved it immediately. By then I loved fashion very much, as well as movies, actors and pop culture. All these interests rolled together and when I discovered photography it all became one passion.
HM: Why did you decide to move to London? What opportunities does this place offer for a photographer?
MV: I decided to move to London because I had done as much as I could in New Zealand. I was 24 years old and it was always my dream to share my work on an international level. That couldn't happen in New Zealand so I had to choose between London and New York. London won as it felt like home.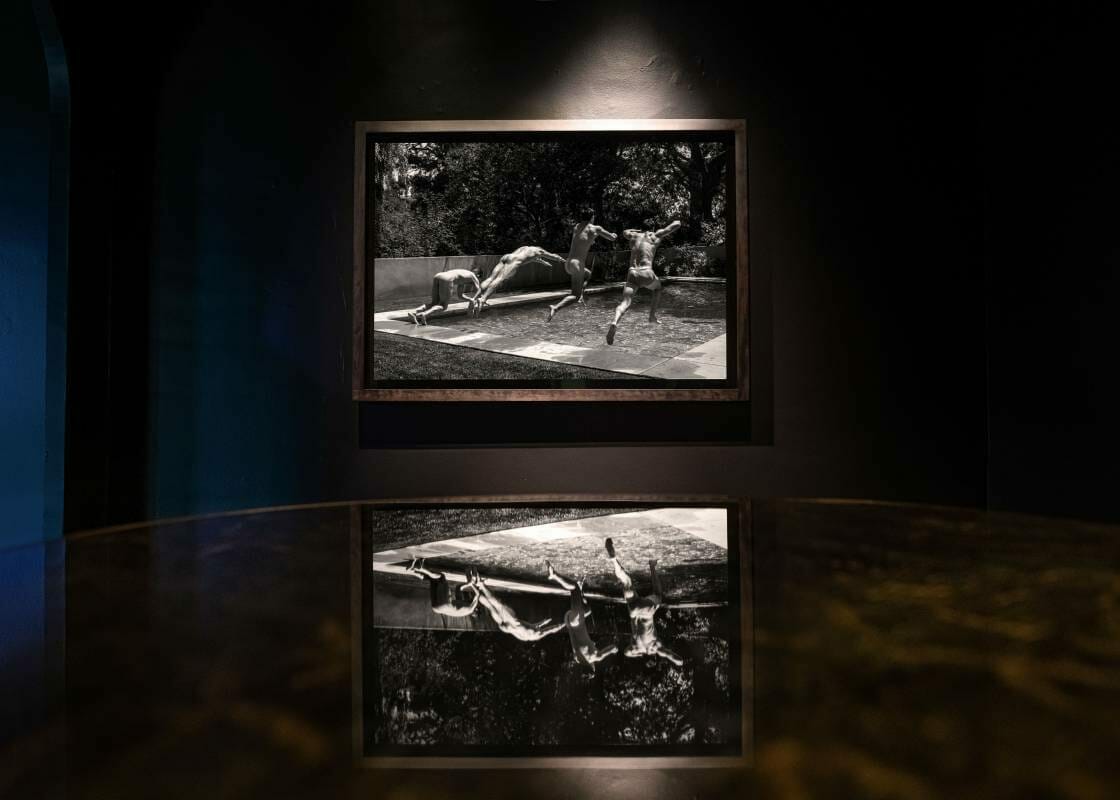 HM: You were born in Peru. It is such a bright, colourful unique place. Do you integrate your culture into your work?
MV: I love Peru and yes perhaps I integrate the culture of Peru into my work subconsciously. The colour and the texture is something I always carry with me.
HM: Do you have some photographers who inspire you?
MV: Many photographers inspire me from every generation and many genres. I always say the big three are my favourites; Helmut Newton, Irving Penn and Richard Avedon.
HM: Tell us please about your first fashion shoot? About your first meeting with a world-famous celebrity? How did you feel about it?
MV: My first fashion shoot was when I first started an interest in photography. It was with a girlfriend of mine called Kate and we just did some photos in the backyard and they were very fun. I can't remember the first celebrity I met but the first I photographed was Dita Von Teese. It was very cool to photograph someone that was famous because it added another layer to the picture. I felt pretty excited by it.
HM: You have worked with a huge number of world stars. We all know that famous people sometimes have their own vision, concept and strong character. It's a big job.
How do you hit on your approach?
MV: Usually when working with big stars the idea is discussed prior and as long as everyone is kind and respectful, and they look good, they are happy.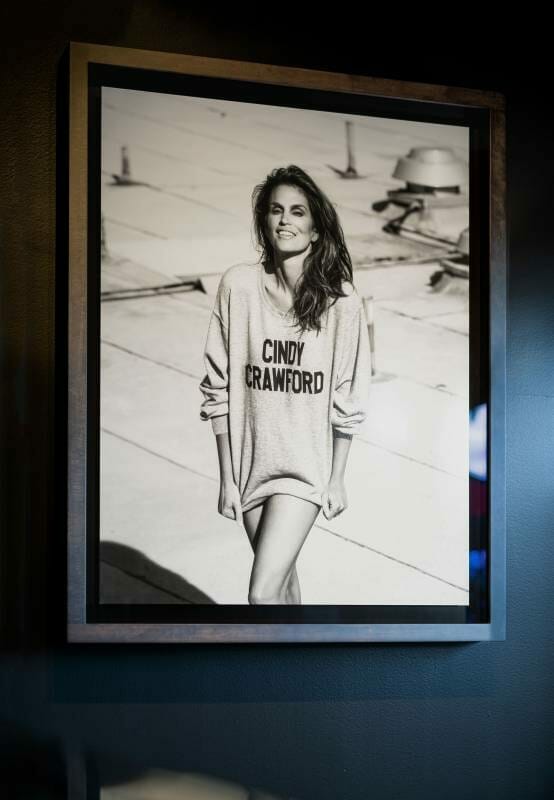 HM: What kind of characters are attracting your attention? What type of beauty?
MV: Confident characters usually attract my attention. I think everybody is beautiful. Everyone has a beauty to share and I like to see that in everybody I meet.
HM: Your work looks very natural. But we all know that the best improvisation is well-planned improvisation. Do you pre-plan the model's poses and the choreography or do you give the model complete freedom?
MV: I usually let models interpret their version of the photoshoot and don't tell them how to pose. We usually have a mood board and it is great if a model can come with their own interpretation so everything we do is a collaboration.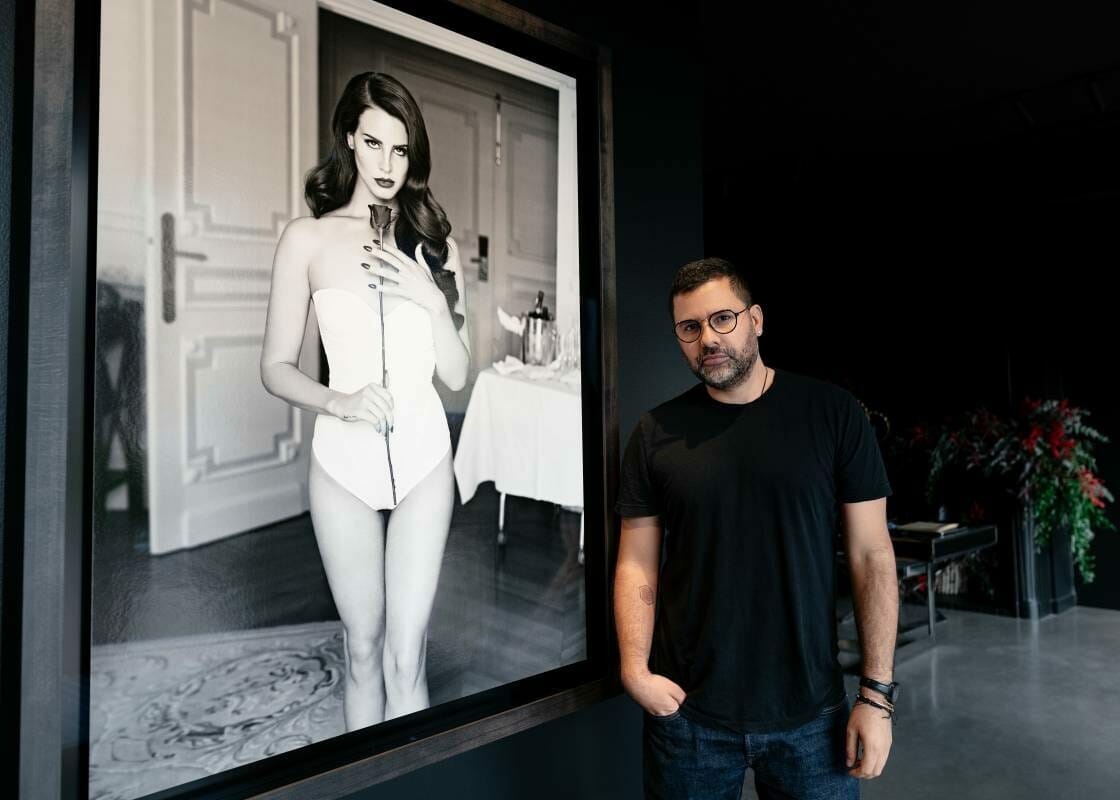 HM: Do you have your own rituals before you start working?
MV: I have a CD from the St. Regis Hotel in New York; there was a band there that was giving out their music. It was a jazz band called "Who's Rich Jenkins?"
There is something about those songs that really touches me and puts me in a great mood so I like to listen to that every morning of shooting. Another ritual is making a playlist the day before a big photoshoot.
HM: You shoot naked bodies. For some models it can be stressful. How do you prepare them and devise a comfort zone for optimal creativity?
MV: Nude photos are something that are always discussed prior to the photoshoot with the model and with the agent's full consent. We take utmost care to make sure everybody feels secure and comfortable prior, throughout and after the shoot.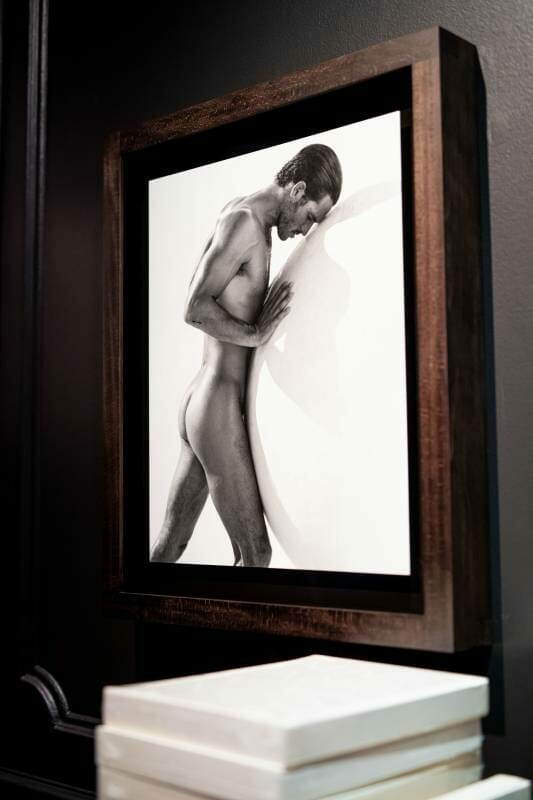 HM: You also shoot flowers. How does this inspire you? What is your favourite flower and why?
MV: Flowers inspire me because they are pure nature. Nature is the most beautiful thing in our planet. I have too many favourite flowers to name one.
HM: Tell us about your collaboration with galleries in Monaco. What kind of photos are you presenting now? How does the audience react to the work? Which ones are particularly interesting?
MV: I am very pleased to be working with the G & M Design Gallery in Monaco. We collaborated and chose the images, 25 of them, thus the show is called "25". I wanted to choose images that reflected my idea of Monaco, which is glamour and elegance. Also, we chose photos we could see collectors wanting. All the photos hold a special place in my mind, each photo has a story to tell. The reaction from the audience has been great.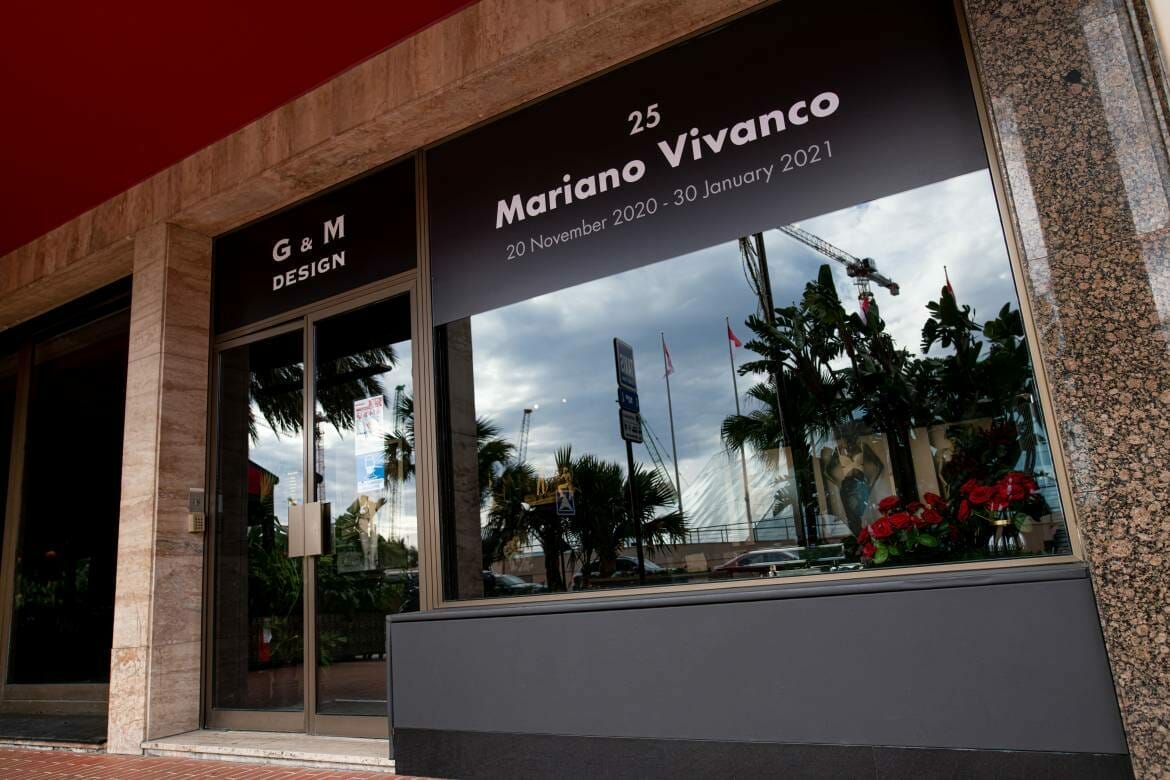 HM: At this exhibition in Monaco, some of your works show the influence of Russian culture: hats, hairstyles, jewellery. Tell us about it.
MV: My Russian Hat series is one of my favourite set of photos I have ever done. They were shot in Moscow in 2011. We had just finished a Beauty shoot for Russian Vogue. We were about to leave to go to the airport and I noticed the stylist had brought these incredible Russian Hats, just in case we needed them. I said, "They're incredible! I need to photograph them." We shot the hats on Russian model Marta Berzkalna very quickly. In half an hour we shot five photos and they are among my best work I have ever done.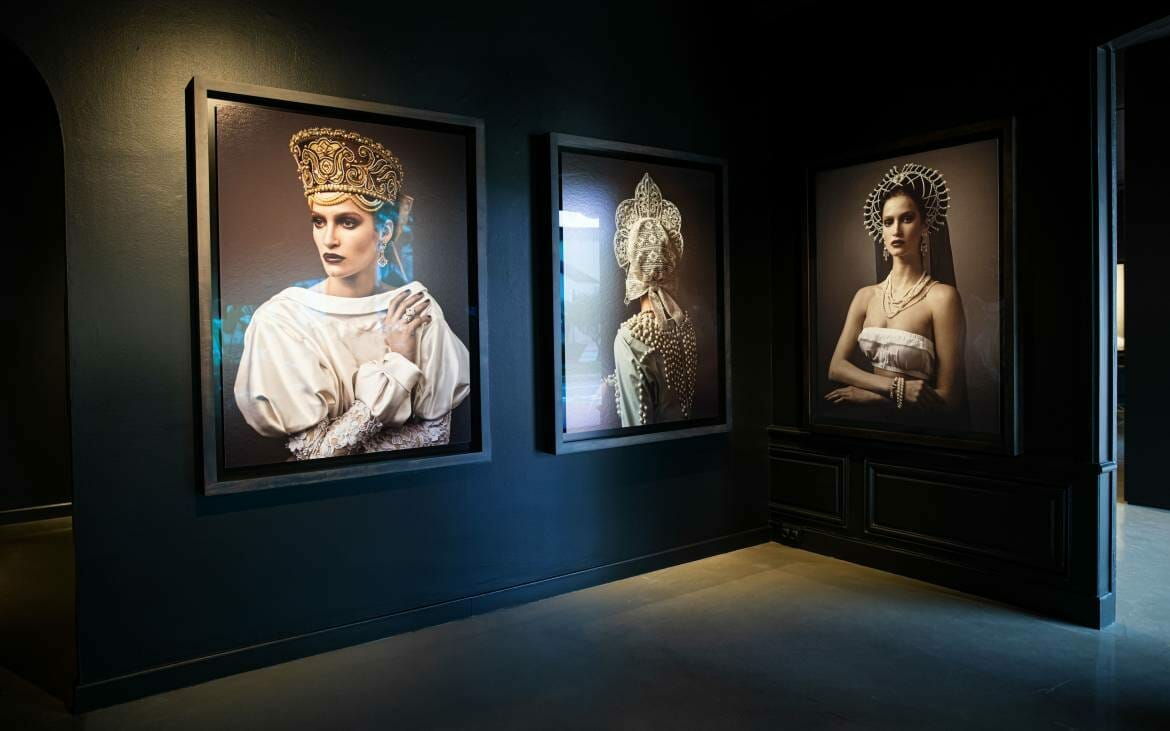 HM: You have travelled a lot in your life, what place can you call your home?
MV: Yes, I have travelled all my life but for the last twenty years I have considered London to be my home. Myself and my family are very happy here.
HM: What is the project you are working on now?
MV: I am working on some prints for some clients who want the work before Christmas. I am working on organizing our Christmas break and I am working on another couple of big art projects I can't talk about just yet.
HM: Was there a moment in your life that completely changed it?
MV: Yes. The birth of our son Henry William.
HM: This year is marked by lockdown, how can you not lose your positivity? What is your secret?
MV: I didn't lose my positivity by always keeping my mind engaged; watching documentaries, reading, doing exercise but really the main thing that kept us happy was our family unit and our son always entertained us and made us laugh.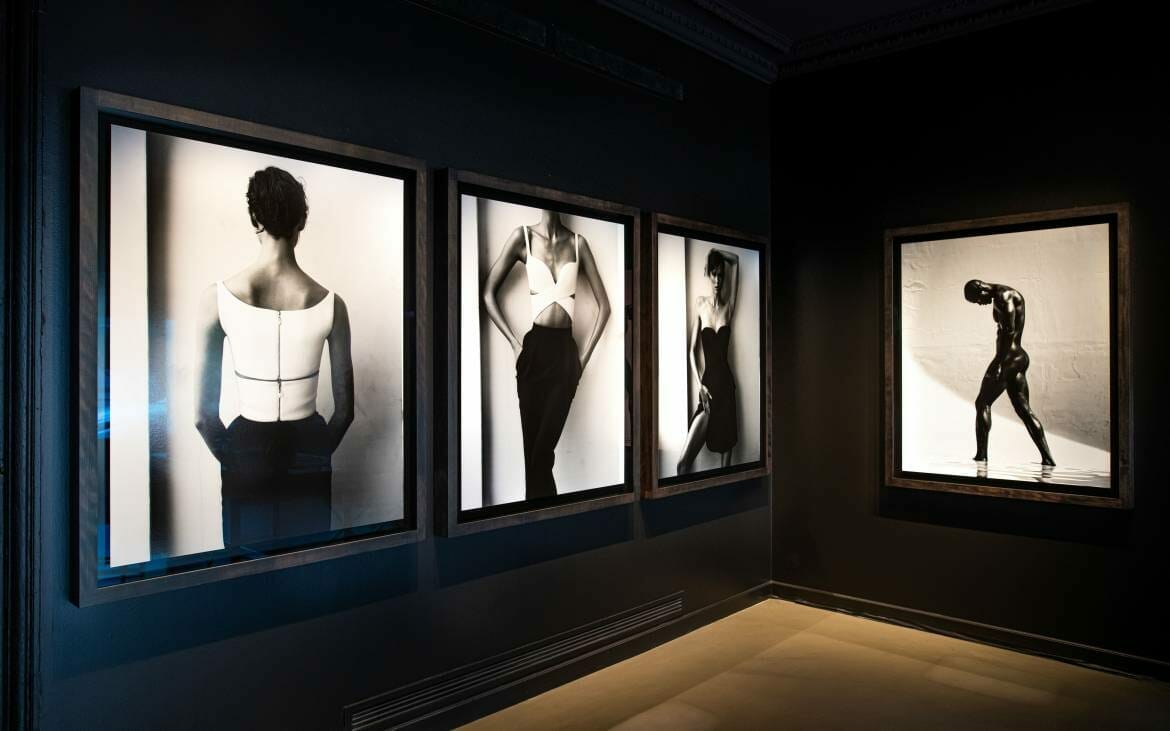 HM: What is harmony for you? How do you find it in your life?
MV: Harmony for me is having peace on a weekend, eating good food, being with friends, drinking wine, playing with my son, taking him to the park… that's harmony for me.
HM: Do you have a concept of luxury? What does luxury mean to you?
MV: Luxury for me is sleeping an extra 15/20 minutes in the morning, which is pretty rare for me.
HM: What role does money play in your life? Can it create happiness?
MV: Money is a necessity for modern day living. The role it plays in my life is I want to take care of my family and our kid. No, I don't believe that money alone can create happiness.
HM: What does love mean to you?
MV: Love is the single best energy that keeps the world moving, growing and living.
HM: Did you ever dream of meeting a famous person?
MV: I still dream of meeting Sofia Loren.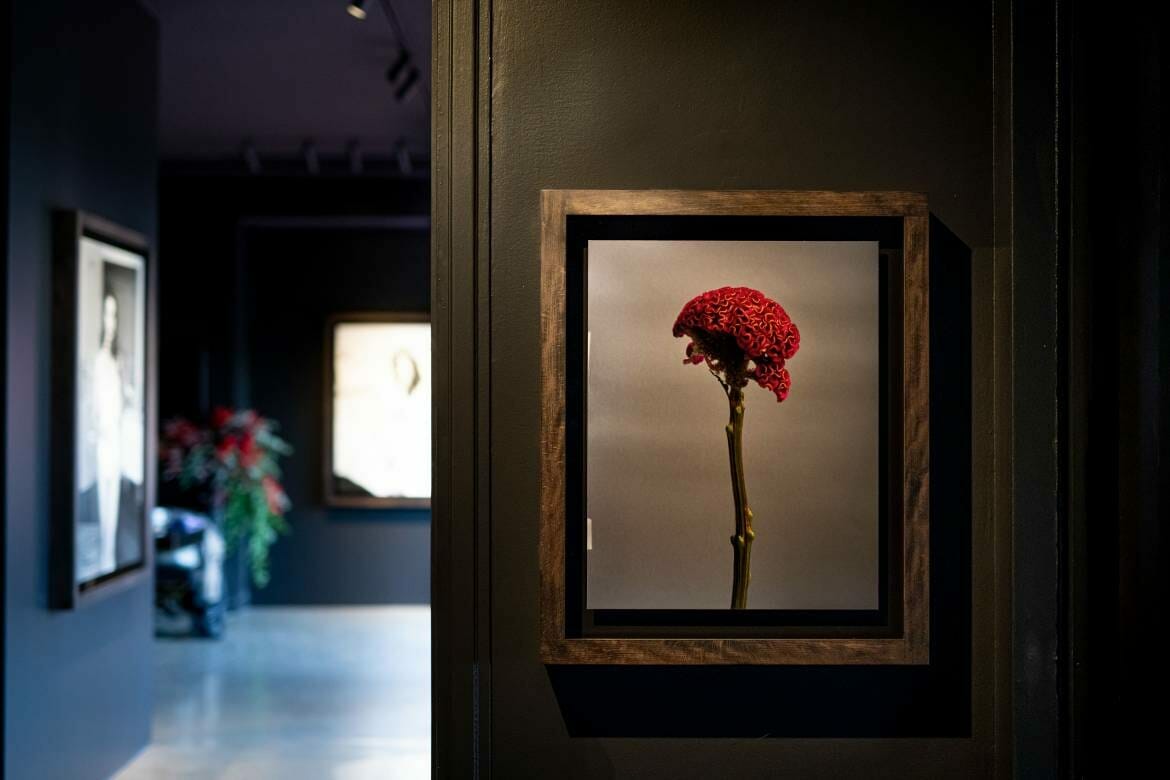 HM: How do you spend your free time?
MV: I spend my free time with friends at private dinners and restaurants, watching documentaries, watching old movies, reading, going to galleries and as much family time as we can have!
HM: Do you have daily rituals?
MV: I wake up most mornings and take care of our baby and feed him and change him so that's a daily thing and almost daily going to the gym which I do 2–3 times a week.
HM: Mariano, do you have a role model in your life?
MV: My role model is my father because although he is a total workaholic he always put his family first. When I was young I didn't understand this but now I am a father, I do.