WOW
Words of Wisdom in Monaco with Yelena Isinbaeva
A two-time Olympic champion, a 28-time world record holder in the pole vault, a seven-time world champion. What is her record of achievement looking like today? What are Yelena Isinbaeva's current projects? On the 30th anniversary of the Sportel Monaco Festival, we have had the opportunity to have a thorough discussion about it all with Yelena who has now taken on the new role as its jury's president.
HelloMonaco: Yelena, your record of achievement is very impressive. What is Yelena Isinbaeva busy with today?
Yelena Isinbaeva: I am now a member of the International Olympic Committee. I was elected for this position in 2016 by athletes from all around the world at the Olympic Games in Rio. This is a very honourable and important mission. In addition to this, I am also a wife and a mother of two, involved with a charity foundation which I had myself created.
HM: Would you tell us more about your Foundation. How did you come up with the idea; what is it called?
Ye.I: It is actually called the Yelena Isinbaeva Charity Foundation. I founded it back in 2015. Its main mission is spreading sports among our population, in particular, children going through difficult life situations. Just this year we were awarded a presidential grant. Thus next year we are holding a two-day sports festival bringing together children from orphanages.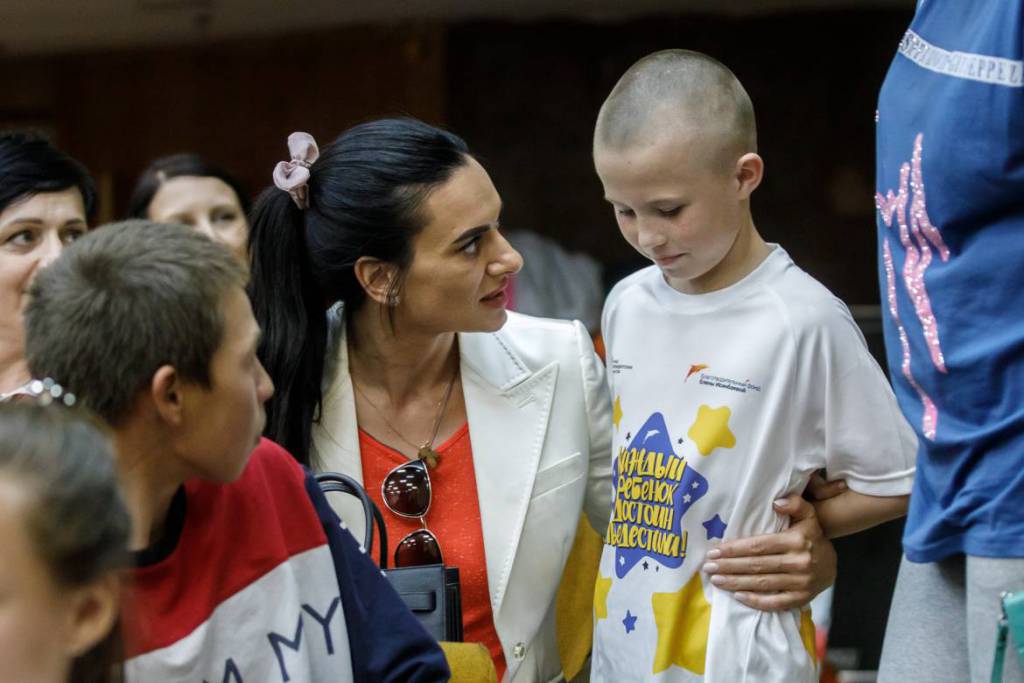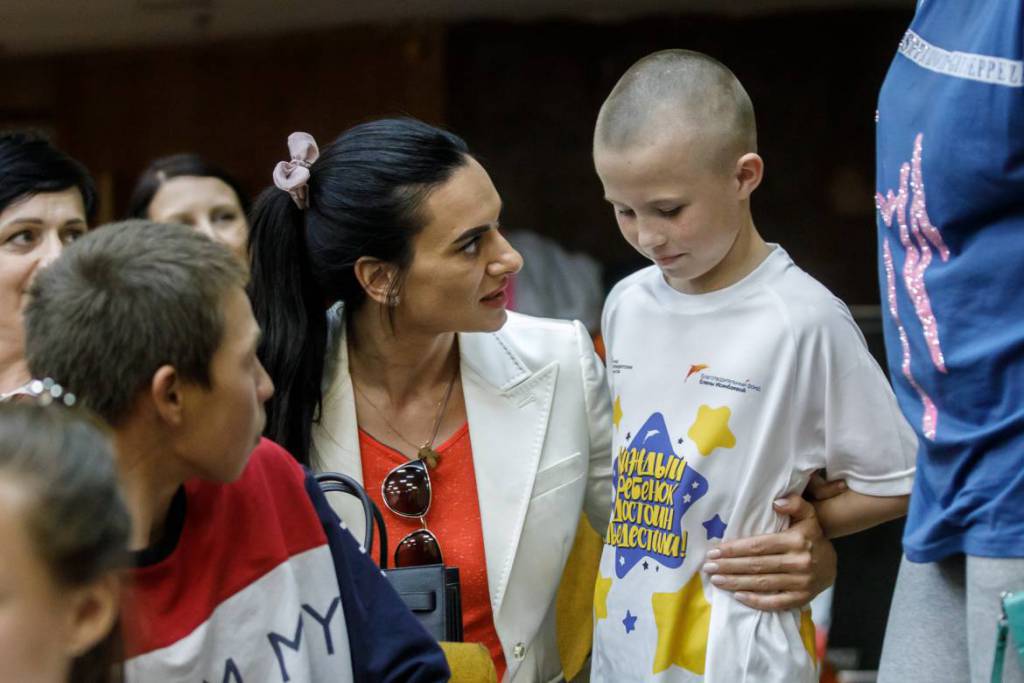 We are also hosting competitions for 14–15 year-old professional athletes. In addition, we are building sports grounds for regular normal exercising, in particular, for social centres and orphanages. If ever we have any extra finance, we build playgrounds in densely populated areas, introducing young families and their children to sports. Sport can actually change your life for the better. Decent conditions need be created, however, to make it possible. I believe that ten years from now, we will be able to change the situation for the better. The new generation will be growing up healthy and strong. I just want to show children from orphanages that they really matter. They may have a difficult life, but sports and discipline may indeed enable them to become our future heroes.
HM: Yelena, what is your personal story of how you were introduced to sports?
Ye.I: My parents worked really hard to somehow make money. My mother had three jobs; same for my father. They did not have enough time for my sister and myself. They signed us up for sports so that we didn't just hang out in the street. Although we didn't always necessarily feel like it, eventually, we did take to it. Our parents made sure we did. I now understand that they did the right thing, and I want the same for my own children.
HM: Does that mean that you want your children to become professional athletes?
Ye.I: We are dreaming that our son becomes a professional hockey player. We need to start looking into the best schools for him for this purpose… We are asking around including our friends and hockey players, from different cities. We understand that it is important to get into a good school, into the right environment. With our daughter, it is a little bit more difficult. She is a gymnast, but she is becoming very tall as she is taking after her father. I wouldn't want her to do pole vaulting. This is a very dangerous sport, and as a mother I am worried about her. If she does choose to follow in my footsteps, however, we will naturally support her decision. But let's see. It could be tennis, it could be volleyball. Both my husband and her grandfather are professional volleyball players.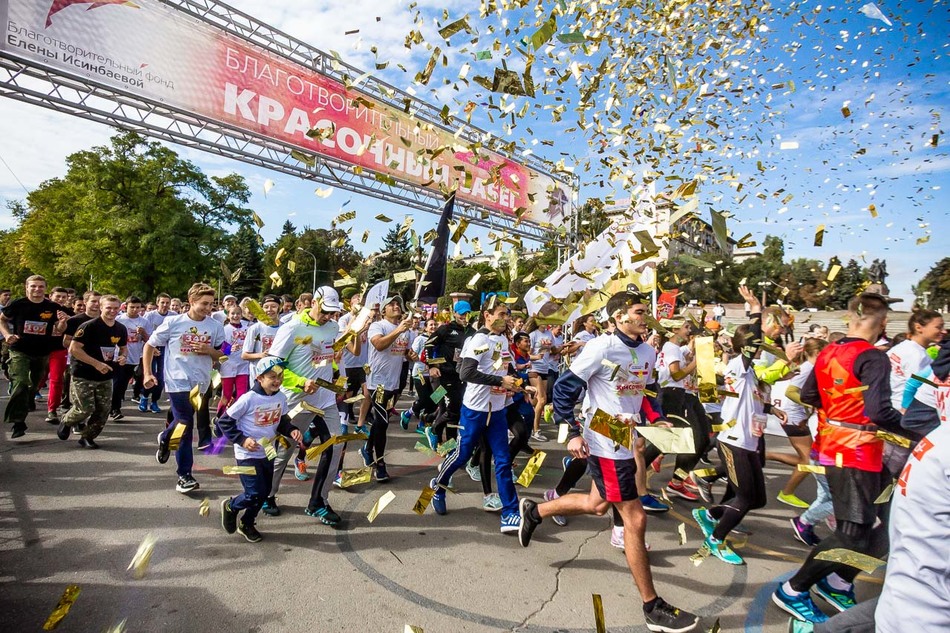 HM: Are you a strict mom?
Ye.I: My husband keeps telling me that I am very soft and absolutely not designed for raising children. As for him, he is quite strict. We are thus a combination of good cop, bad cop. I'm trying to change this, however, since I want their father to be a special treat for them and myself, to be a life guide.
HM: You once said quite pointedly: «My strength is in the truth that I hold. But you need to suffer for the truth, fight for it. Even if I get banged on my head for it once or twice, I still won't change my opinion». Are you still that adamant or has motherhood made you somewhat softer, allowing certain adjustments?
Ye. I: As far as my family and parenting are concerned, I am, of course, not that straightforward and unflinching. Running your family is not the same as your job. We need to know how to compromise to benefit from the love, respect and warmth which will always be there. But as far as my Foundation and the International Olympic Committee are involved, I am just as principled. I sometimes even seem to be too harsh. This, of course, does not always work in my favour. I do believe, however, that if my point of view is different, I should at least make it known.
HM: You are also a Champion for Peace in the Monaco Peace and Sport foundation. Tell us about your cooperation, in particular, within the framework of the upcoming Peace and Sport forum held in the Principality on December 11–13.
Ye.I: The Peace and Sport main mission is to improve challenging situations in different countries through sports. Introducing children to sports can give them hope for a better life if they work hard themselves. Don't give up, don't succumb to difficulties, learn to overcome life's problems. As the Champions for Peace, we are living examples of it.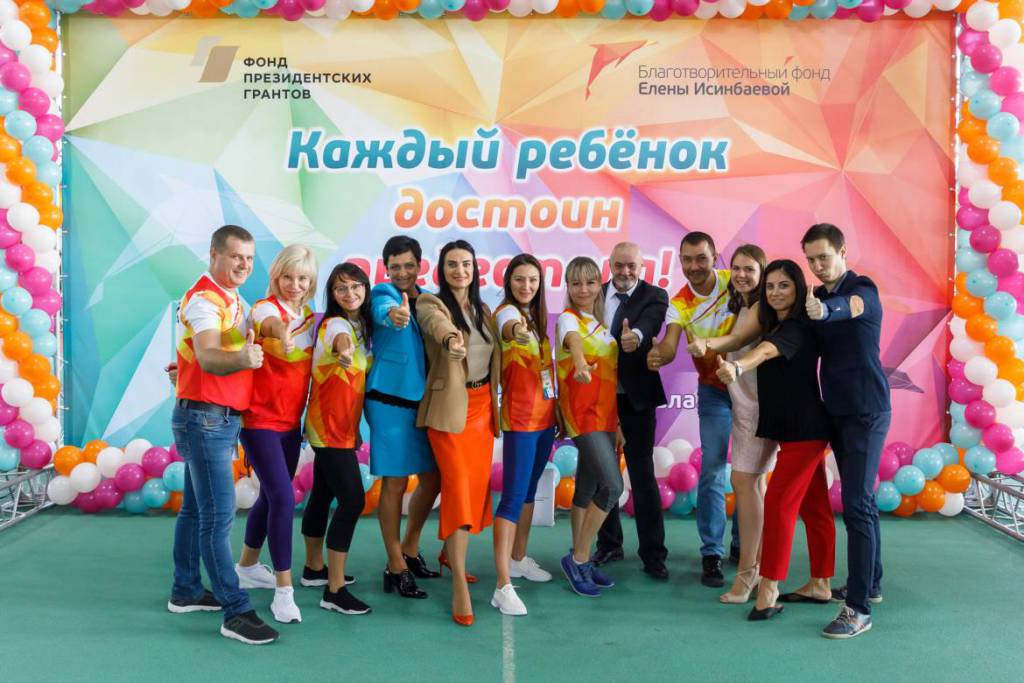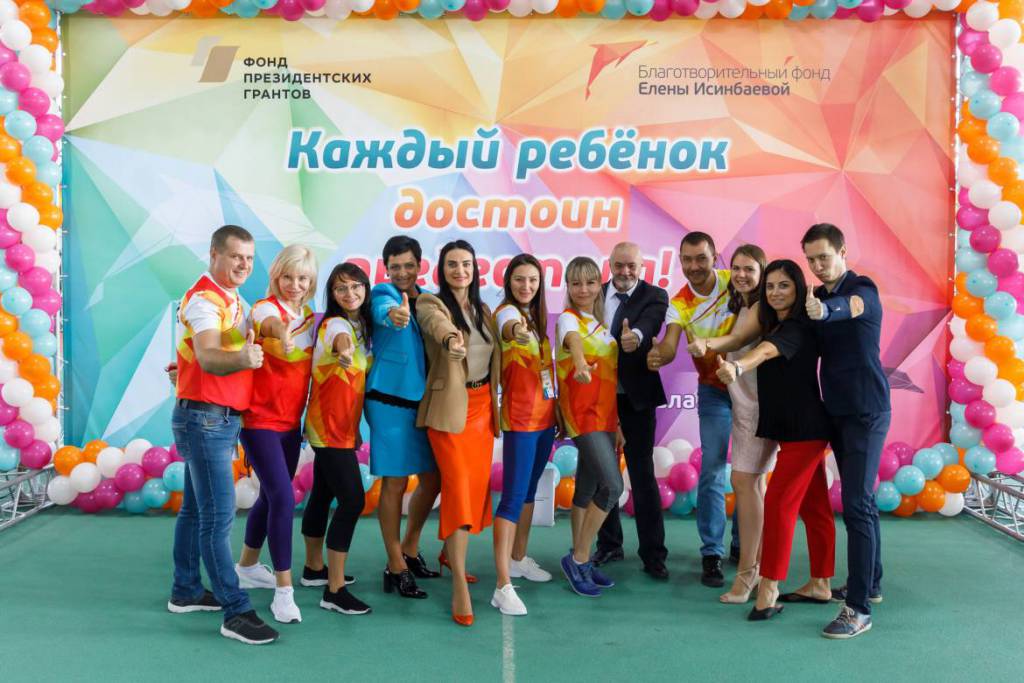 I am happy to be a part of this movement, to be attending Peace and Sport events and its Forum. On April 6, on the occasion of the «International Sports Day for development and peace», we are raising white cards for peace in the world. This blank sheet of paper symbolizes our forgetting and forgiving all offenses. We stand for a healthy lifestyle and friendship no matter what nationality and religion we are. Sports is indeed a unique and powerful tool for establishing peace and reconciling warring parties.
HM: Was a transition from competitions to normal life a difficult moment for you? What has helped you find your mission outside sports?
Ye.I: It is indeed a huge problem for all professional sportsmen. The IOC members are now working hard on creating special training programs for athletes to consider their future after professional sports. Life does not end with your sports career. For me, the transition happened very quickly. There has hardly been a descent from the Olympus to an ordinary life as such. My commitment with IOC is giving me motivation and time to think about my future plans. This is a volunteer, but a very prestigious mission giving me an opportunity to share my sports experience with this movement. I am open to different options, however.
HM: What is the role of money in your life? How important is it to you?
Ye.I: My financial situation is, alas, not as stable as it used to be with sports. My main source of income at the moment is that from being a speaker. I get invited as a speaker to different events. This is a highly paid job as I am a high-profile athlete. I also sign certain sponsorship deals. I only accept the most worthy and well-paid contracts with a minimum of one year commitment. One-offs are not my thing.
HM: Peace and Sport is not your only connection with Monaco. Your children were born here, you are a Monaco resident. Would you say that you have chosen this country as your second home?
Ye.I: It is indeed so. I have been training for competitions in Monaco for five years. Of course, I know everything around here, I feel at home. I am absolutely at ease here. Our children were born in Monaco and they like it here. But at the moment, the Principality is more of a summer residence for us.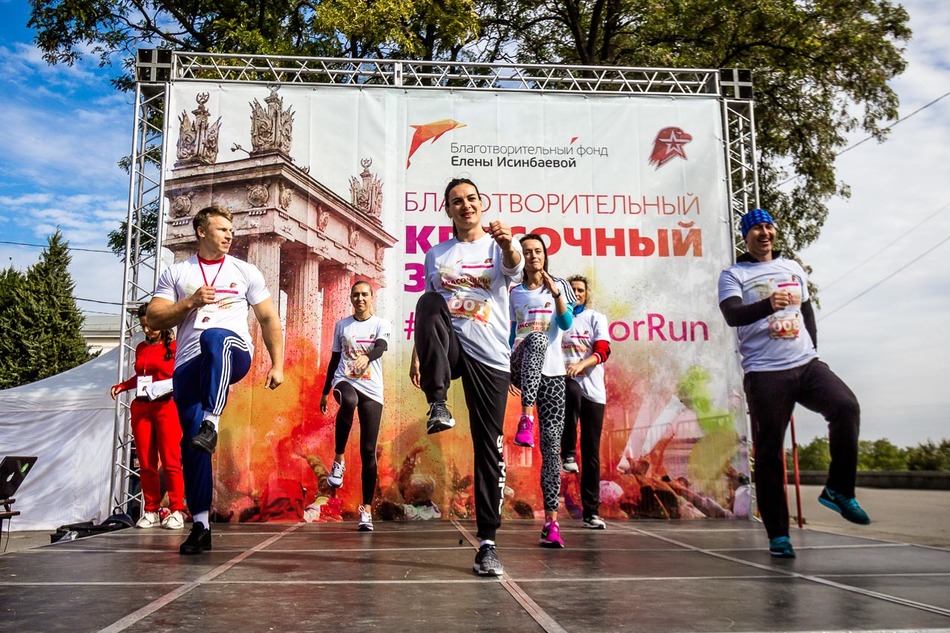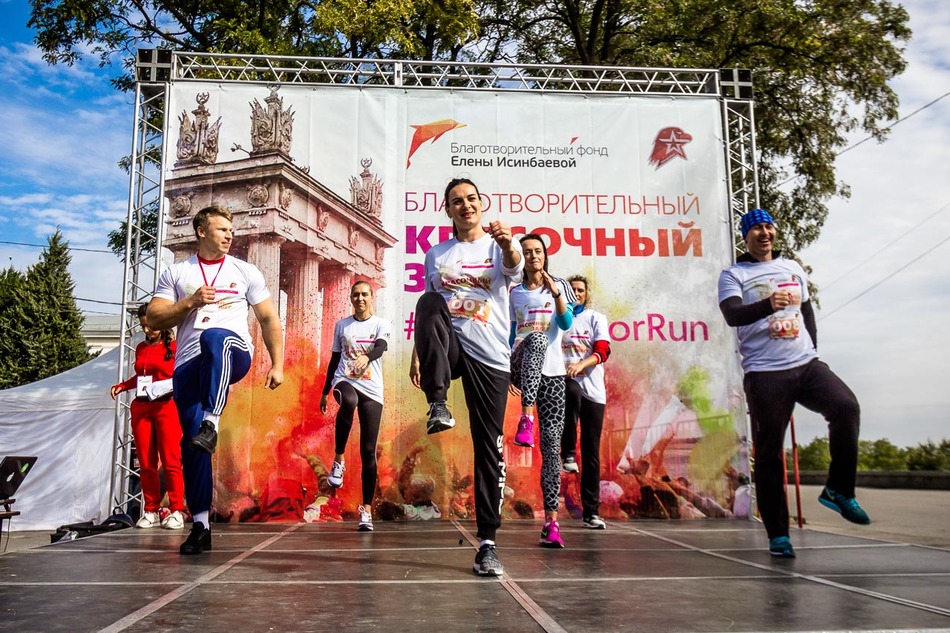 HM: Have you had an opportunity to meet Prince Albert?
Ye.I: Yes, quite a few times. After all, Prince Albert is also an athlete and we are now colleagues at the IOC. We take part in its sessions, we know each other and work together.
HM: What is the secret to your success? Is there any kind of a win-win combination, a certain sequence of actions like the three magic cards from «The Queen of Spades»…?
Ye.I: Faith, hard work and discipline. And patience. Then success will come. Believing in your course, slaving away, enduring it all. Slaving away and enduring it, that's when you need your discipline. With these four ingredients coming together, anyone is capable of high achievement.
HM: Do you have a role model? Someone you look up to?
Ye.I: Our mom has raised us as if we were unique in this world. There is no one like us and we can become whatever we want. Ever since my childhood I've had this understanding: if a man with two legs, two arms, a nose, two eyes, just like me, can make it, why can't I? I believe that we are basically all the same, we have equal opportunities. The one who uses them the most will have it all. I don't believe that people lack talent, they are just lazy people.
HM: Which medal do you hold the dearest to your heart?
Ye.I: It is very difficult to single out just one, most of my medals are gold. But looking at it from one perspective, this would be, of course, my medal for a 5-metre world record. 5 metres is indeed a cosmic height, rewriting the world history of women's athletics.
HM: Did you expect your record to last for so long?
Ye.I: Yes, 5.06m is the current world record which has celebrated its 10th anniversary this year. I do regret not having taken the 5.15m jump. This record would have lasted for a hundred years. But 5.06m is not just something that you «come and do» either. I am therefore quite serene and expect my record to hold for another 20 years.