7th edition of the Monaco TROTT 'N' ROLL
September 18, 2021

-

September 19, 2021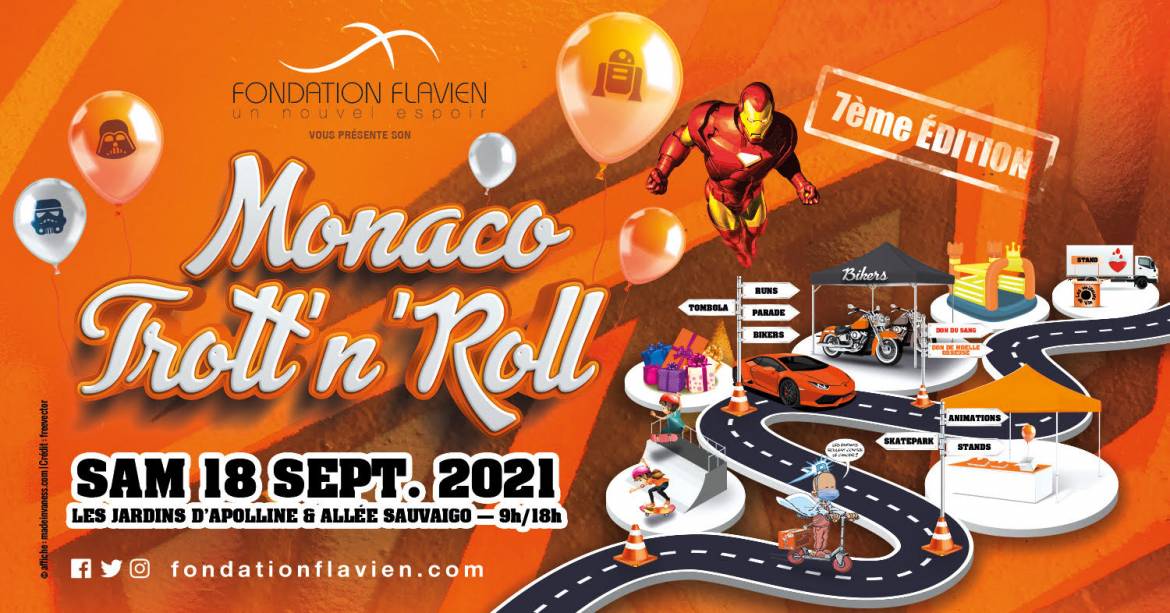 The 7th edition of the Monaco TROTT 'N' ROLL is scheduled to take place on September 18, 2021, a day of fun for children and their parents organized by the Flavien Foundation, which funds research into the study and treatment of child cancer.
Within the framework of Trott'n'Roll, many entertainment events are planned for both the little ones and the whole family. Together, children and adults will be able to enjoy a ride on scooters, which the son of the founder of the Foundation, Flavien, who died of cancer, loved so much. It was in his honor that the organization was named and, under his auspices, the Monaco Science Center, sponsored by the Foundation, is persistently seeking to find a medicine that can save tens of thousands children's lives and save many families from a terrible tragedy, the loss of a child due to a serious illness.
Read more about the Foundation and the last edition of the Monaco TROTT 'N' ROLL in our material.
For more information call 0626970326.