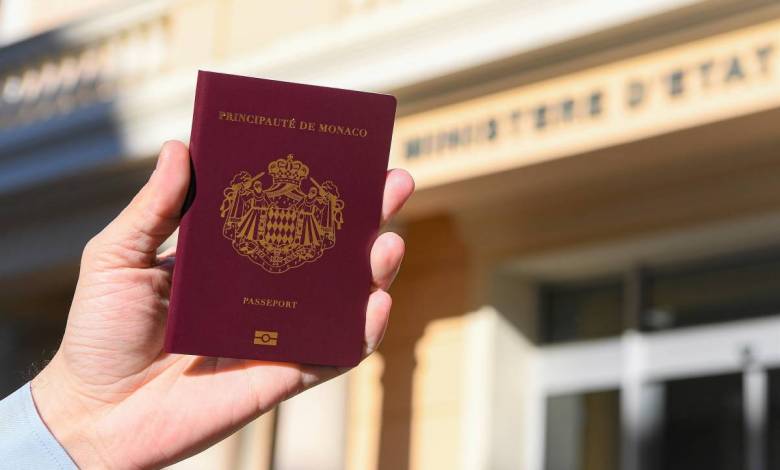 If you've ever wondered how one becomes Monegasque… new Monegasque citizens are welcomed in a ceremony by the Mayor of Monaco, marking their entrance into this unique community. It is with great joy that they officially become part of Monaco's history and future.
"Becoming Monegasque means adhering to our culture, our traditions. It means belonging to a community that is united around our sovereign, to whom we are so attached." For the second consecutive year, Georges Marsan, the Mayor of Monaco, has presented a certificate confirming the naturalisation of new Monegasques. During this ceremony, the mayor welcomed "about fifty" people. Most of these people being naturalised have obtained nationality by marriage with a Monegasque person.
This is the case, for example, with Franck Desmoulieres, who has been naturalised since September 2016. "My wife is Monegasque and my children are as well. It is a proud moment for me to be able to integrate into this great family." It is also a good deal for this Frenchman of origin who, from now on, can fully enjoy the advantages that the Principality has to offer. "It must be admitted that in terms of safety, we are much better off in Monaco than in France."
He has not, however, abandoned his French nationality which, he said, also has many advantages: "My children have dual nationality. I remain convinced that pursuing their higher studies in France will open more doors for them and can be beneficial for them." This is the same for Virginie Pastor who shares this feeling of identity. The young woman has finally acquired the same nationality as her daughter and is happy to be part of "a country whose history, culture and values she respects".
So new Monegasques during this ceremony are reminded of the great new possibilities and new responsibilities they enter into thanks to the words spoken by the Mayor, letting them know that Monaco welcomes them with open arms.