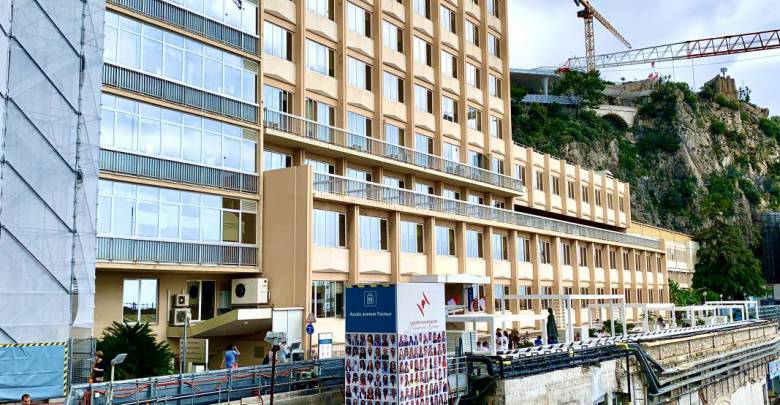 How often do you get a medical check-up? I do my check-up annually and the last three I did in Singapore. It is not as though I was eager to receive my check-up there, it is just that we travel with my family every year through Singapore on our way to Southeast Asia, and it is a very nice and friendly city for us, so I didn't mind getting a medical check-up there. Moreover, Singapore has been recognised as the country with the most efficient healthcare system in the world. And I can say that's true. Have you seen those huge skyscrapers in the centre of Singapore? More often they are medical services: institutions, hospitals, clinics, etc. There is only one problem – Singapore is too far! Not many people can afford to travel to Singapore just to get a check-up.
Nowadays most people go to Germany or to Italy to get medical examinations. Even more people simply neglect it and never get such exams. "I am in good health, so why should I care about some check-up?" – Many wonder. This is exactly the point. Only healthy people need a check-up; when you are ill, it is too late to check on your health, it is time to go to the doctor, take medicine and regret not having been able to prevent this illness. But you could have. That's why I call on you and insist that every person get a medical check-up once per year. Especially now when you don't have to go to Singapore or somewhere far away, today you can receive your check-up in Monaco.
Is it possible that a medical examination would be like a day spent in a 5-star hotel? Everything is possible in Monaco. So to prove that to you, we went to the check-up unit in the Monaco Princess Grace Hospital, where today you can have a complete medical examination and clinical study.
At the entrance of the Tamaris building we met with Patricia Gayande, who is the right hand of Gilles Chironi, the Head of the "Monaco Princess Grace Check-Up" department. It is Patricia who meets potential patients before the examination. The "Monaco Princess Grace Check-Up" department occupies two floors of the new building and you can't get inside without a special pass; That's why you will be met by a member of the Hospital staff on the day of your examination who will provide you with all necessary information and the pass.
"We take the privacy of our patients and their personal information very seriously, as well as the principles of medical ethics", explained Doctor Chironi, who received us in his office situated on the top floor of the Tamaris building.
The "Monaco Princess Grace Check-Up" department received its own building only in March 2016, but even before that the Monaco Princess Grace Hospital offered check-ups.
"The decision to create a new department dedicated only to check-ups is part of the government policy of the principality and serves its goal to promote Monaco and to increase its attractiveness", Gilles Chironi shared with us.
In comparison with other departments of the Hospital, there is a very different and special atmosphere at the "Monaco Princess Grace Check-Up" department on the top two floors of the Tamaris building. The main goal of small department team here is to provide patients with not only a high-quality clinical study but also with a comfortable and calm atmosphere to enable the patient to feel safe and relaxed. Even the design here is very different from what we usually see in clinics. When you are about to start your medical examination, regardless of how serious it is, very often you feel disturbed and nervous, but here at the "Monaco Princess Grace Check-Up" department you feel like you are in the suite of a 5-star hotel. When we asked Patricia about these similarities to a luxurious hotel, she proudly answered: "You will see yourself when you have a look at our suites for patients".
So we are leaving doctor's Chironi office and being led to the closest suite. Indeed, the room is very large and sunlit, and makes you immediately forget about the fact that you are in hospital. This small apartment has a bedroom, small living room, and a quite spacious dressing room and bathroom.
"A patient here can relax and feel like they are at home or at some luxurious resort. They can spend their free time between different examinations to read or even to work if they need to do so", Gilles Chironi explains while leading us to the wide balcony with a breath-taking view of the French Riviera.
For now there are only one-day check-ups at the "Monaco Princess Grace Check-Up" department, but Doctor Chironi assured us that if there is a demand for a longer check-up and stay, it is possible to organise it.
"We have a lot of patients and we even already have a small waiting list", continues the doctor. "Our big advantage over other medical centres is that we offer not only common check-ups, but also very specific and highly specialised ones".
The hospital offers examinations of the cardiovascular system, gastrointestinal tract, and gynaecological exams, but also special check-ups for adolescents and for elderly people.
The examination in fact starts some time before the patient's arrival to the hospital.
"When someone who is planning to do a check-up contacts us, we send them a special application to fill together with their regular doctor or on their own if they possess all the medical information about themselves", explains Doctor Chironi.
Questions usually concern medical treatment history of the patient, allergies, previous medical surgeries or clinical studies and also symptoms of different diseases that they might have.
"Then based on this application we built up for the patient a one-day check-up which includes consultations with different doctors, complete blood test and, of course, diagnostic examinations for which we use advanced technologies and modern high-level equipment. The ideal would be to start to organise and plan your check-up 2-3 weeks before arrival to the hospital. But in certain cases we, of course, can adopt and create your individual programme promptly".
On an appointed day the patient has to come to hospital at 8 o'clock in the morning. Examinations are usually scheduled during the whole day but you ought to have your breakfast at the hospital, especially since it is cooked according to your preferences and the medical prescriptions of your doctor.
"Our department has its own chef and kitchen dedicated only to our patients. It helps to shape and establish individual attitude towards each patient. We have people with very different and various preferences: some of them might have allergies to some products, other don't eat some dishes because of religion beliefs, etc. Therefore, our breakfast and lunch are strictly individual not only gastronomically, but also medically speaking."
Examinations take place in both buildings of the Hospital. Mostly consultations with specialists (from otolaryngologist to orthopaedist) take place in the new Tamaris building).
"There are a number of examinations that the patient undergoes in the main building where we have our principal equipment. Mainly there are radiological studies which take place there. As I've already mentioned, we take the privacy of our patients very seriously, so in case the patient prefers to stay discreet but they have to go for an examination to another building, there is a passage on the lower floor which permits them to go for examination and go unnoticed from outside", shares the Check-up centre's representative.
At the end of day of the check-up you receive not only results of examinations that can be deciphered only by doctors, but also a special copy for you with a simple explanation of your analysis and clinical studies. Also you are given a CD with all the X-ray pictures that you've had made during your check-up day. So, what happens after the Check-up?
"We stay in touch with our patients. Sometimes they call us themselves in order to get some advice or professional recommendations. If the check-up revealed a disease, depending on the seriousness of the malady there are two options: this patient either stays at our centre for a treatment or with their permission we send the results of the examination to their regular doctor and they proceed with the following treatment with them."
To do annual medical examinations is a part of your health care. Even if you are absolutely healthy and never had any serious maladies, a check-up is strongly advised to be done at least once every few years if you are less than 40 years old, once in two years when you are between 40 and 50, and annually when you are older than 50.
"People come to us with different demands. Some of them came because their regular doctor strongly advised them to do so. And if you are a very busy person it is easier to do all the examinations in one day. Others came to get a second opinion. For example, we had one Russian patient who had been diagnosed with blood cancer. However our examinations showed that she didn't have such disease. What a relief it was for her!" explains one of the doctors of the "Monaco Princess Grace Check-Up" department.
As it turns out, there are many Russian patients at the "Monaco Princess Grace Check-Up", that's why if you decide to receive your check-up here, you will be offered an interpreter. There are also Russian-speaking doctors at the centre but, according to Gilles Chironi, Russian patients prefer to come with their own interpreters. And, moreover, the "Monaco Princess Grace Check-Up" website is available in Russian (as well as in English, French, Italian, Spanish, German, Chinese and Arabic).
The range of prices for a check–up in Monaco varies from 2,200 euros for adults to 1,850 euros for children. Of course, the price is individual for each treatment, because as Doctor Chironi said, "there are no similar patients."
More information about medical check-ups at the "Monaco Princess Grace Check-Up" department can be found at the official website of the centre. And considering the fact that I am going to do my next check-up in Monaco, look for my feedback on the pages of HelloMonaco soon.