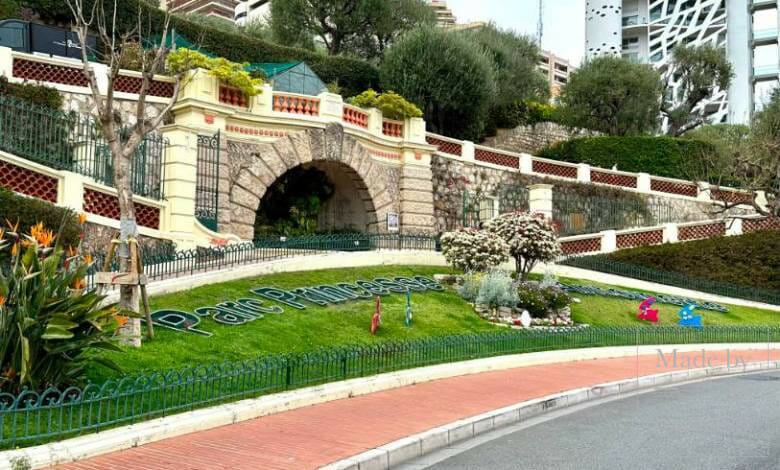 A pretty green lawn greets you as you walk past well-tended hedges that spell out 'Parc Princesse Antoinette'. Winding red brick paths lead you under a stone archway and suddenly, the bustle of the city goes quiet and the uplifting sound of children playing can be heard across the park. Maybe you're here to sit in the cool shade of a one hundred year old olive tree. Maybe you're here to play a round of mini golf with your family after visiting cute, fluffy rabbits at the park's petting zoo. Or maybe you're meeting friends for a game of basketball.
If you're a child or a parent in Monaco, chances are that you've visited Princess Antoinette Park and had a magical time. Whether you're a seasoned park-goer or haven't set foot in the park yet, here's everything you need to know to plan your next visit.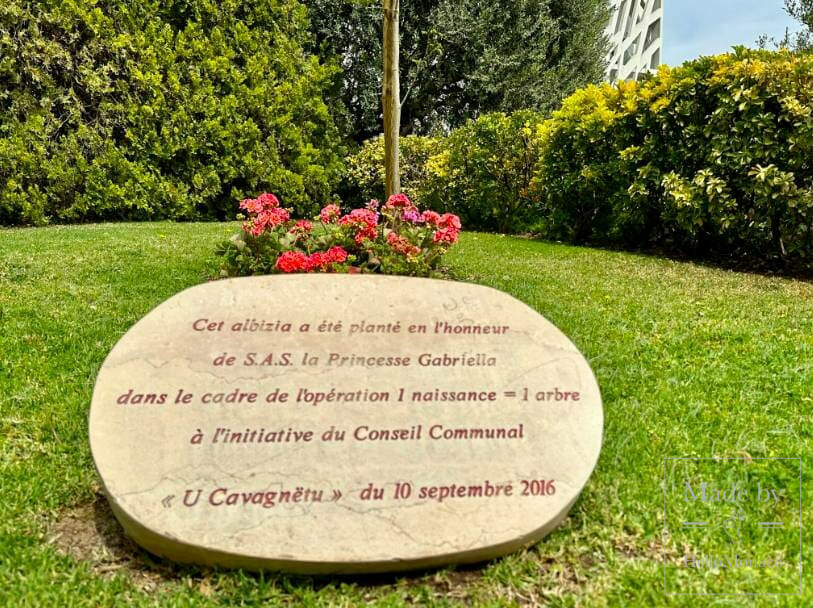 Olive trees rescued by Prince Albert I
Historians believe that the park's natural setting has been a gathering place for local people for centuries. In 1917, the one hectare area was saved from industrialization by Prince Albert I when he wanted to protect Monaco's beautiful olive groves. On 25 April 1923, 100 years ago, Prince Louis renamed the Jardin des Révoires after his first grandchild, Princess Antoinette. Prince Rainier III was born two and a half years after his sister, and one month after the park was named.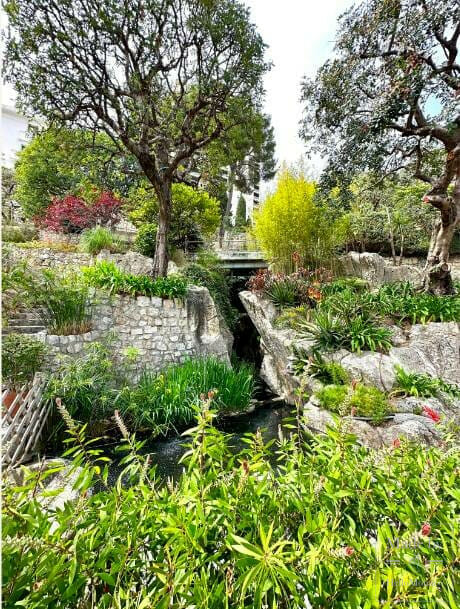 Today, the park offers activities for toddlers and children up to about nine years of age (games, swings and sand boxes) as well as to teenagers (sports fields, two badminton and tennis courts and ping-pong tables). Throughout the year, special activities are regularly organized for children and their families, including workshops, Easter egg hunts, storytelling, Halloween events, World Bee Day and of course, Monaco's national picnic, U Cavagnëtu.
In 2008 the Town Hall of Monaco started a new program 'One birth — one tree' which aims to plant thousands of trees in designated communities in and around the Principality. This reforestation program is a concrete sign of the Town Hall's commitment to the environment and reforestation. For each birth in the Principality, the Town Hall of Monaco undertakes to plant a tree near Monaco (in Cap d'Ail and La Turbie for example). The "parents" of the tree are given a nominative certificate by the Civil Status service.
Originally, the 'One birth — one tree' project was part of the global campaign "Let's plant for the planet", sponsored by H.S.H. Prince Albert II and aimed at planting one billion trees.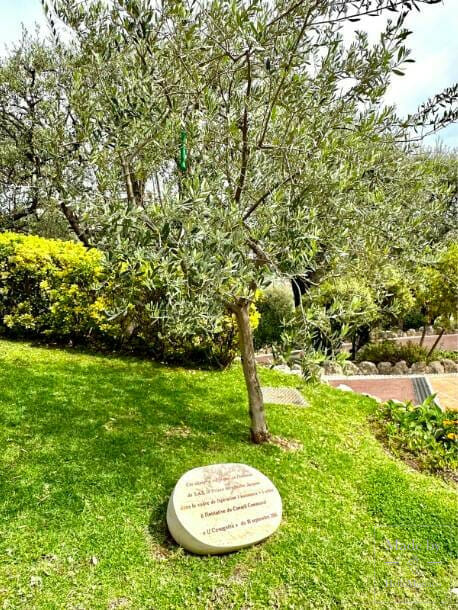 In 2023 the traditional ceremony took place in the Princess Antoinette Park on April 4 in the presence of Mayor Georges Marsan and his colleagues; and there is much to be thankful for as by 2023 thousands of trees were already planted.
Practice your putting with Mini Golf
In the lower part of Princess Antoinette Park is the mini-golf course, which consists of 18 clay holes and is managed by the City's Entertainment Service in collaboration with the "La Boîte de Jeux".
The number of players is limited to six people per group and games start every 15 minutes. All equipment (clubs and balls) is disinfected after each use. The course is open to all but reservations are required. A single fee of €5 is charged (credit cards are not accepted). Beside the golf course, a kiosk offering light refreshments welcomes families to relax on the terrace as they watch their children play golf.
Good to know: After heavy rain, the course may be closed for one to three days to let the clay dry out.
Cute animals at the Mini-farm
In the heart of the Park, a well-kept mini-farm is a favourite amongst curious little ones and families. Sheep, goats, ducks, chickens, guinea pigs and rabbits are all cared for every day by the park's workers. Several species of birds can also be spotted roaming free throughout the park. Recently, a new Zen space, featuring bamboo decking, has been created as a peaceful addition to the park and is also located in the centre of the park.
Good to know: For the well-being of the park's animals, it is strictly forbidden to feed them.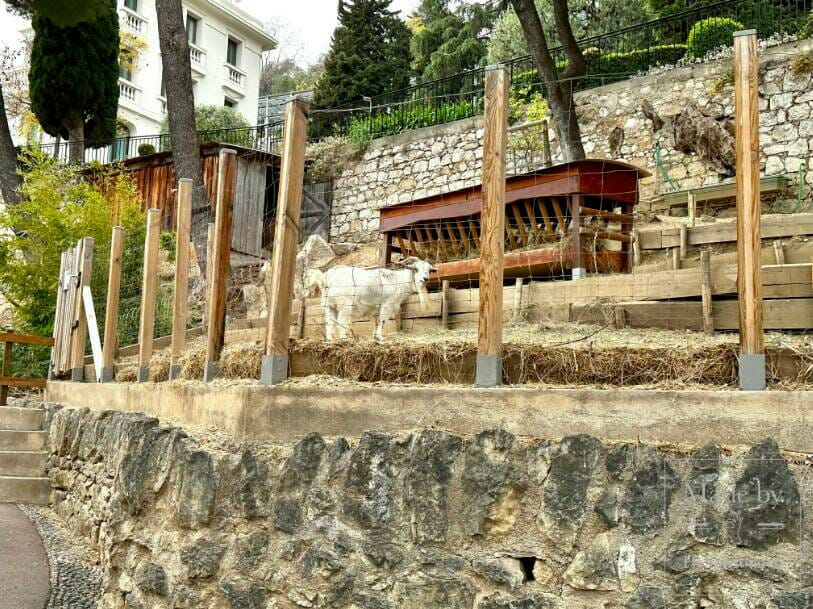 Multi-sports Area
The park's multi-sports area was freshly renovated in 2020. A basketball and a handball court has now joined the park's other sports areas, which include a football field, volleyball courts and badminton courts.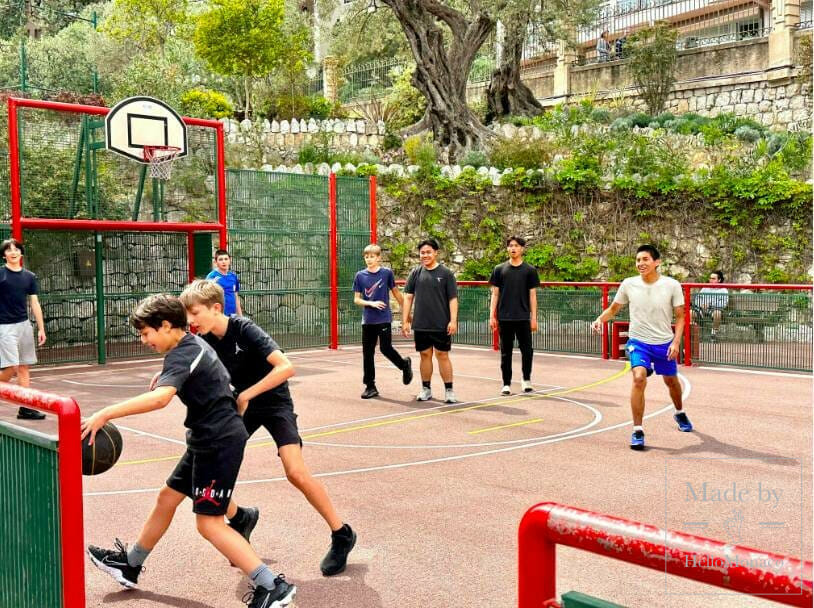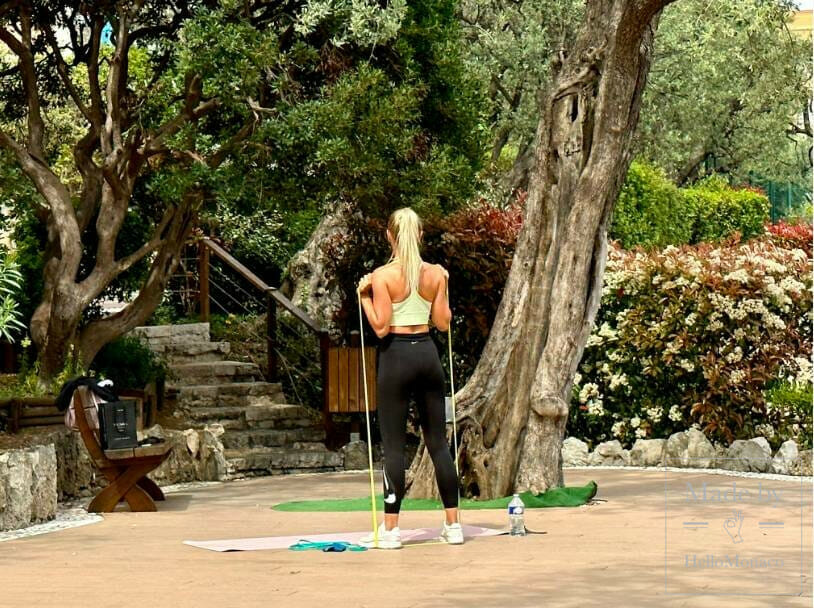 Park School for pre-school children
Children aged 3 to 5 who are Monegasque or residing in the Principality of Monaco, are eligible for registration at the Ecole du Parc. The school focusses on art classes and the young children create projects all-year round in collaboration with Monaco's national museums, the media library, the Monte-Carlo Philharmonic Orchestra and local artists. The school is also proud of its recycling program and its small vegetable garden, which teach children about the environment, gardening and sustainability.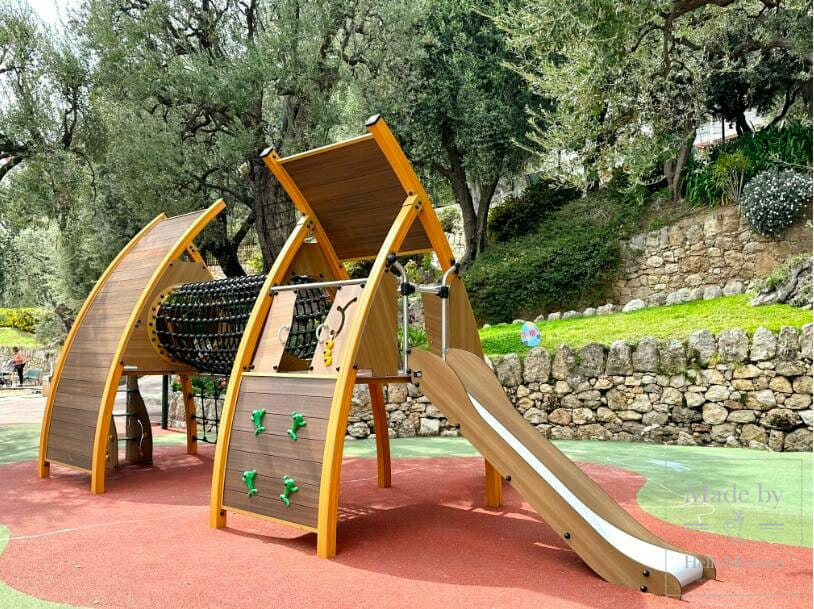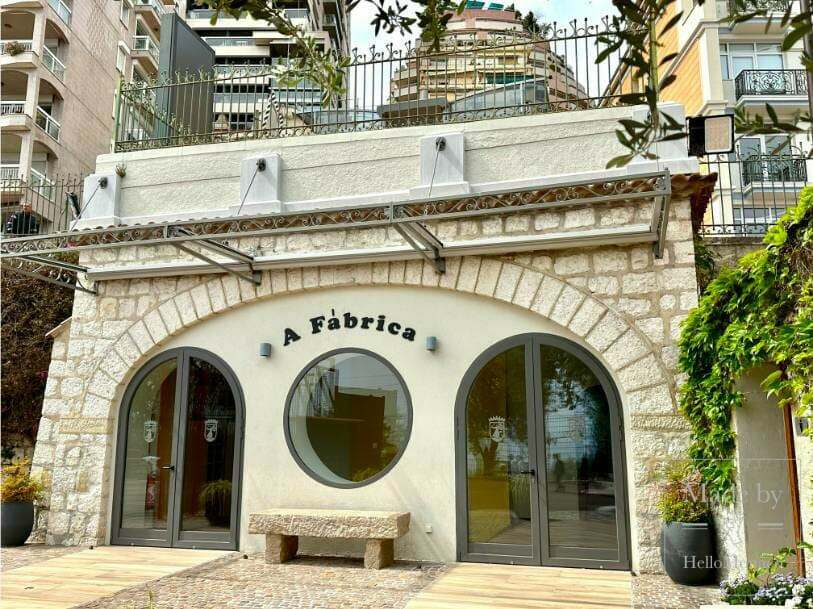 Community library
Anyone who has children's books at home is invited to take part in the Ecole du Parc's community library. Books can be dropped off at the secretary's office or with the after-school club workers. Donated books are arranged in a small library on the first floor and are available on a self-serve basis. Once families have enjoyed the borrowed books, they can be returned once again to the community library.
Good to know: The park is entirely wheelchair accessible. A nest swing, suitable for children with disabilities, is in the park's play area.
Welcoming spring with free flowers
Every March, the mayor's office welcomes spring by distributing free potted plants at the park. 300 seasonal plants and flowers (including cyclamen, primrose, geranium and phormium) are given out at the A Fàbrica Hall.
The A Fàbrica also hosts many fun and free children's workshops starting in April. This year's workshops include: storytelling, lego, gardening and street art!
Good to know: the A Fàbrica hall in the Princess Antoinette Park is equipped to host private events like birthday parties, company buffets and other small gatherings (minimum 10 people maximum 26 people).
U Cavagnëtu: Monaco's traditional picnic celebration
After two years of postponement, the traditional Monegasque picnic U Cavagnëtu was back last September at Princess Antoinette Park. The event is reserved for Monegasques and their spouses and the presentation of an identity document is required at the park's various entrances. The yearly celebration typically begins with a mass at the Omnisports Ground before a picnic set to live music. On the day of the picnic, access to Monaco's bus network is free with a Monegasque identity card or an invitation.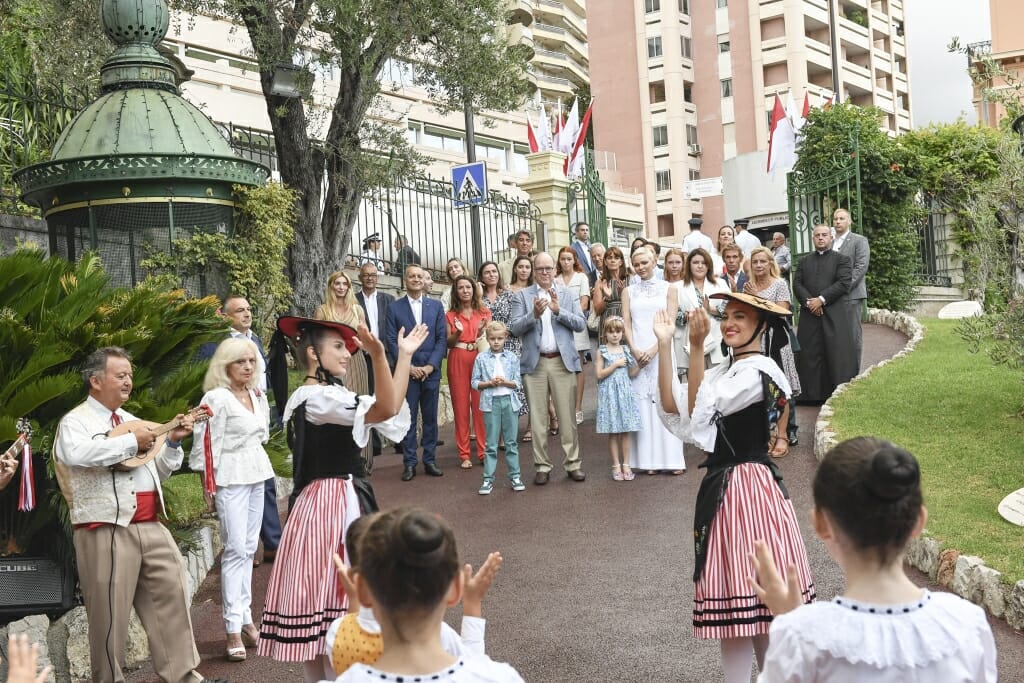 The Princely family regularly attends U Cavagnëtu. Last year, about 600 Monegasques gathered around the Princely Family and enjoyed local culinary specialties including socca, tart, pissaladière, Monegasque fougasse and more.
Good to know: the Princess Antoinette Park is open from 8:30 am to 7 pm between 1 May and 30 September. From 1 November to 31 March, the park closes at 5:30 p.m. and for all of October and all of April, the park closes at 6 pm.