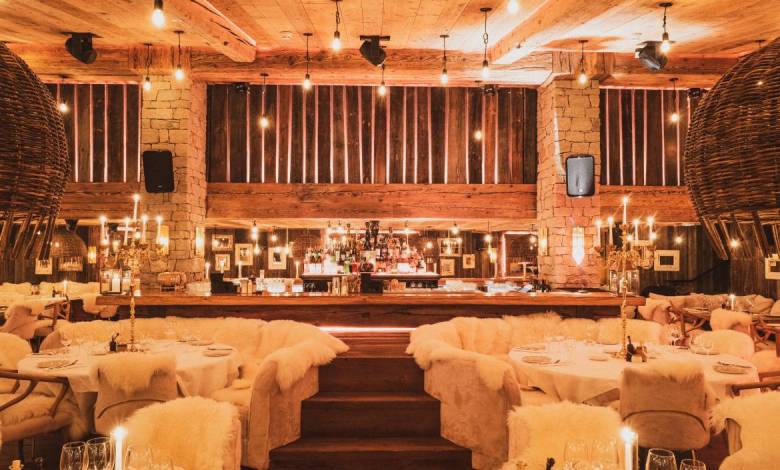 Now that sanitary restrictions are lifted, luxury resorts around the world are experiencing a real boom. Last winter Courchevel was partying like never before, as if Covid times never happened: gourmet delights, pricey showers of champagne, private concerts and parties. This most prestigious of ski resorts is a favourite with international celebrities. The Beckham family, Christina Aguilera, Prince William and Kate Middleton are all posing in their designer ski wear here outside of their busy social schedule.
Luxury lovers literally float to this the most expensive of mountain resorts, Courchevel 1850. It only takes about a 6 hour drive from the Principality of Monaco, also easily accessible by plane and shuttle: Chambéry (1 hour 20 minutes to Courchevel), Geneva (2 hours 15 minutes), Lyon (2 hours) or Grenoble (around 2 hours). Courchevel 1850 has its own airport for private planes and a helipad. 
Courchevel 1850 is home to a number of renowned boutiques, gastronomic restaurants, five-star hotels and chic chalets. Its name is now synonymous with first class holidays. The resort is also renowned for its multiple-level slopes, annually hosting the Alpine Ski World Cup. The prestigious winter resort is now getting ready to welcome its most demanding guests, offering a large selection of exclusive leisure activities. Please explore our guide of its top restaurants, promising you some of the most raucous dinner parties.
Please note that during the high season early booking is required to make the best of your unique holiday in Courchevel, due to the high demand and amount of guests.
Bagatelle
Mykonos, Bodrum, London, Dubai, Saint-Tropez… Bagatelle has established itself in the most exclusive places around the world, Courchevel not being an exception. Swap the seaside panoramas for a breathtaking Alpine landscape. DJs, signature cocktails, live music and dancing on the tables – that's how you famously party at Bagatelle. Get ready to see some familiar faces, as the team moves seasonally between Saint-Tropez and Courchevel. Truffle pizza (€75), sea bream ceviche with citrus fruits and sea grapes (28€), marinated Scallops in pomegranate and hibiscus juice (32€) are just some of its menu's delights.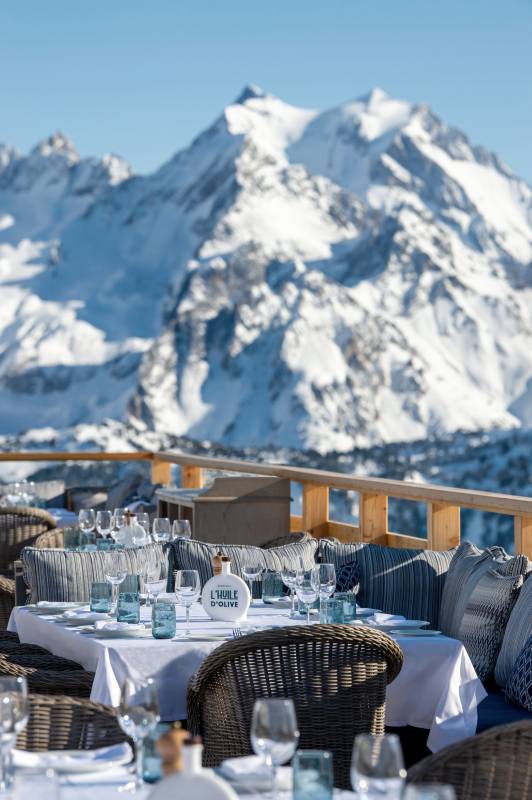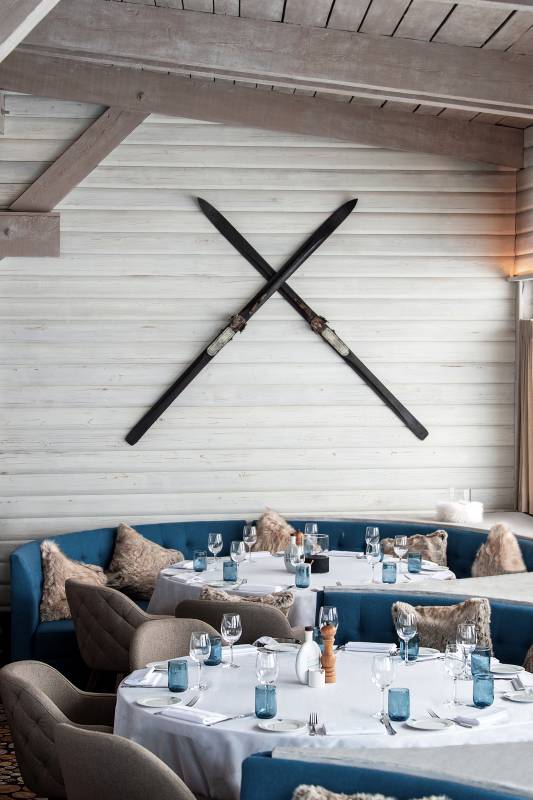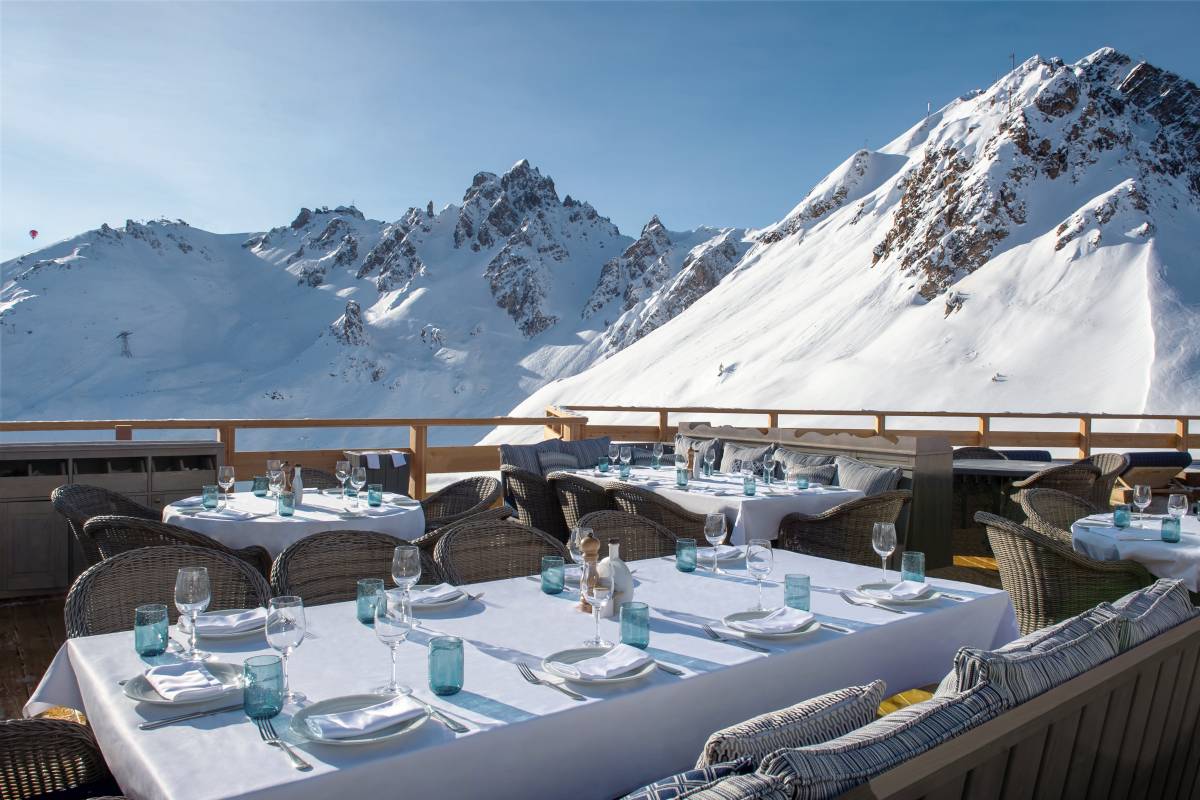 Address: Courchevel 1850, Sommet de la Loze, 73120, France
Tel: +33 4 86 80 07 60

Le Chabichou
Le Chabichou was the first ever Michelin-starred restaurant in Courchevel. This gastronomic hotspot is part of the Chabichou hotel at the foot of the Alpine mountains, just a few steps away from the Courchevel 1850 centre. Opened in 1979, the restaurant has held its two Michelin stars for the past 30 years. Among connoisseurs, it is truly classed as a pinnacle of culinary excellence. Its chef Stéphane Bouron concocts his masterpieces using local produce. His gastronomic creations at Le chabichou have won him the Taittinger 2002 international culinary award. 
In 2004, Stéphane Bouron was distinguished with a prestigious "Meilleur Ouvrier" title. The seasoned celebrity chef not only creates his unique dishes, but also runs culinary workshops at the restaurant. His guiding principle is simplicity. His main mission is honouring key ingredients in a dish. Blue lobster, Brescia pigeon, braised pork cheek with polenta and truffle are among his culinary masterpieces. The restaurant's menu is composed seasonally. Explore some of its tasting sets that have become full-fledged "statements" on the gastronomic horizon. The presentation is also strikingly extravagant: table laid with natural wood cut
intricate geometric shapes on your plate. The atmosphere is sumptuous, but not over the top. The restaurant's classic, expensive interior does not get in the way of your main specialty: your meal. 
Address: 90 Route des Chenus Courchevel 1850 73120 Saint Bon Tarentaise France
To make a booking, please call: +33 4 78 17 50 94 
Le 1947 à Cheval Blanc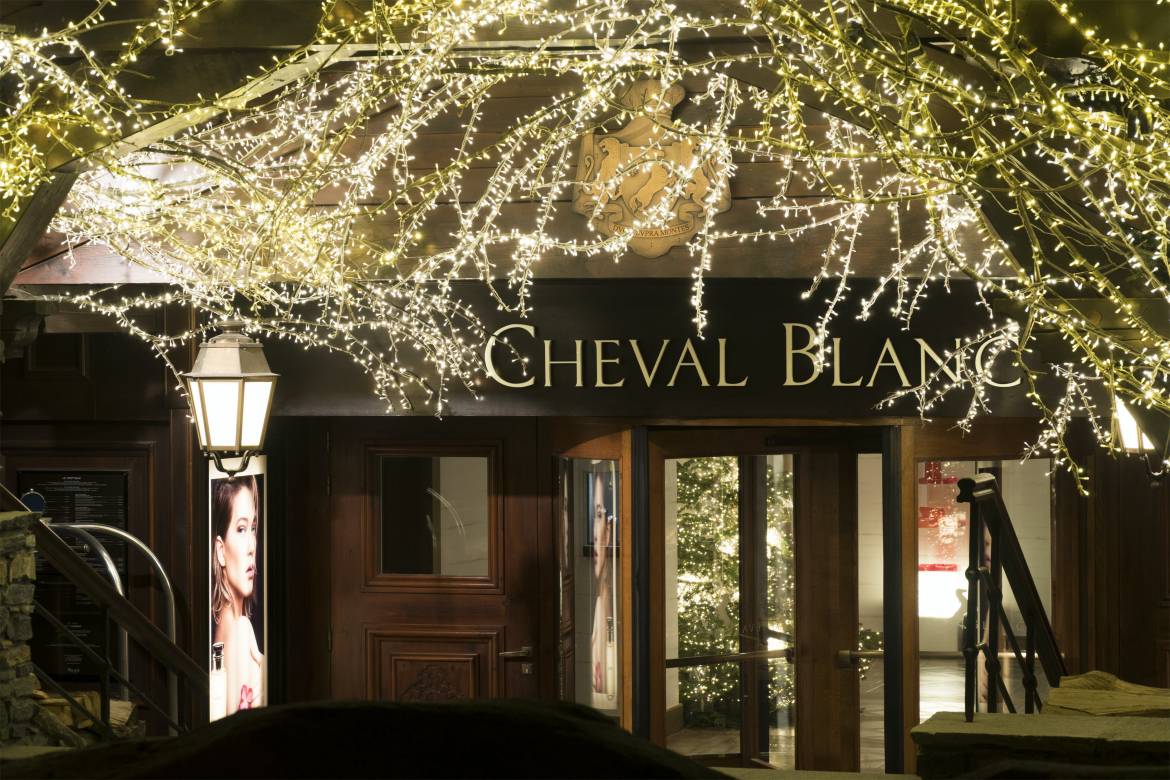 In February 2017, the six Michelin-star celebrity chef Yannick Alléno, fell for the beauty of the Alpine mountains. He opened his "Le 1947 à Cheval Blanc" at the luxury Cheval Blanc Hotel in Courchevel. Residents and guests of the Principality are surely familiar with the legendary chef's work thanks to his Hermitage Hotel joint project, the "Pavyllon". It was in Courchevel, however, that Yannick Alléno chiselled his signature sauce recipes and unique cooking techniques.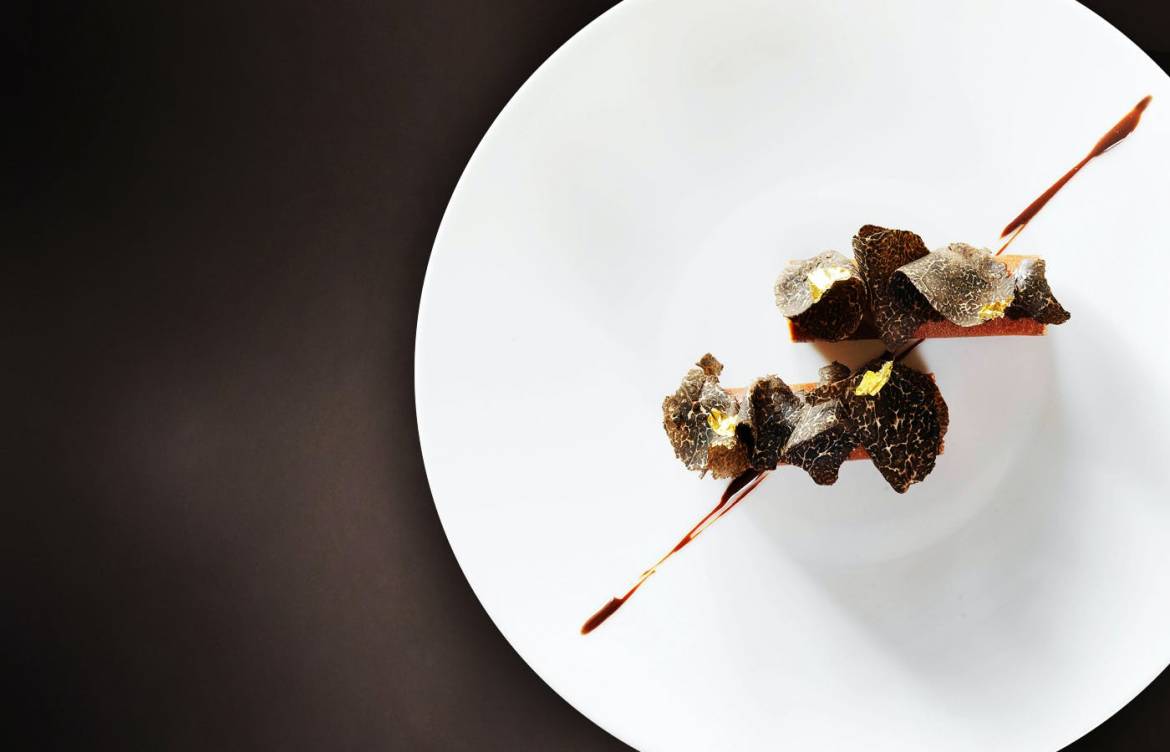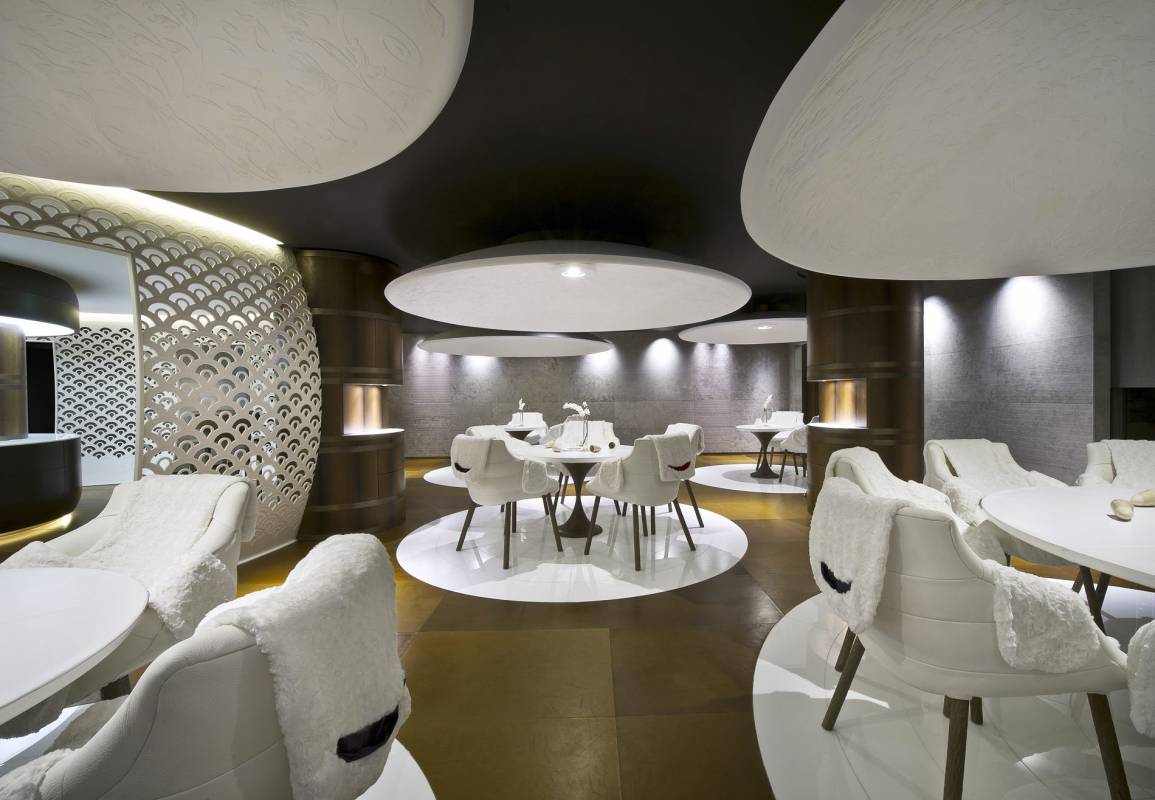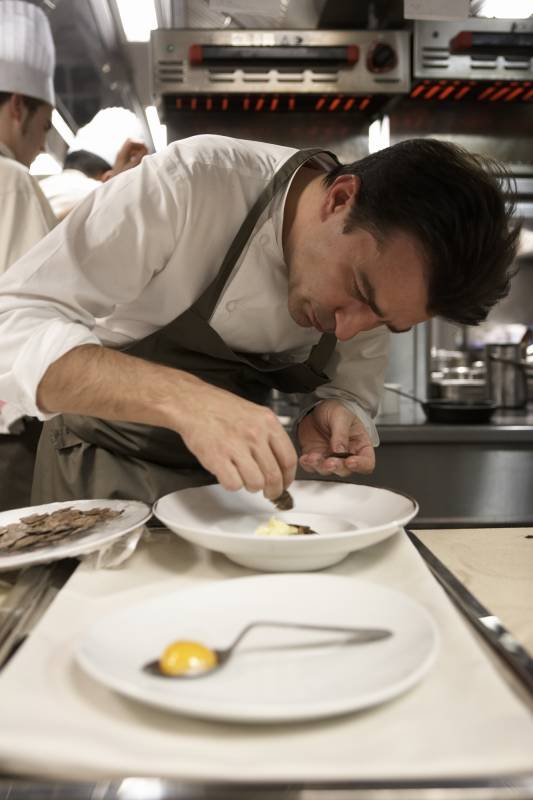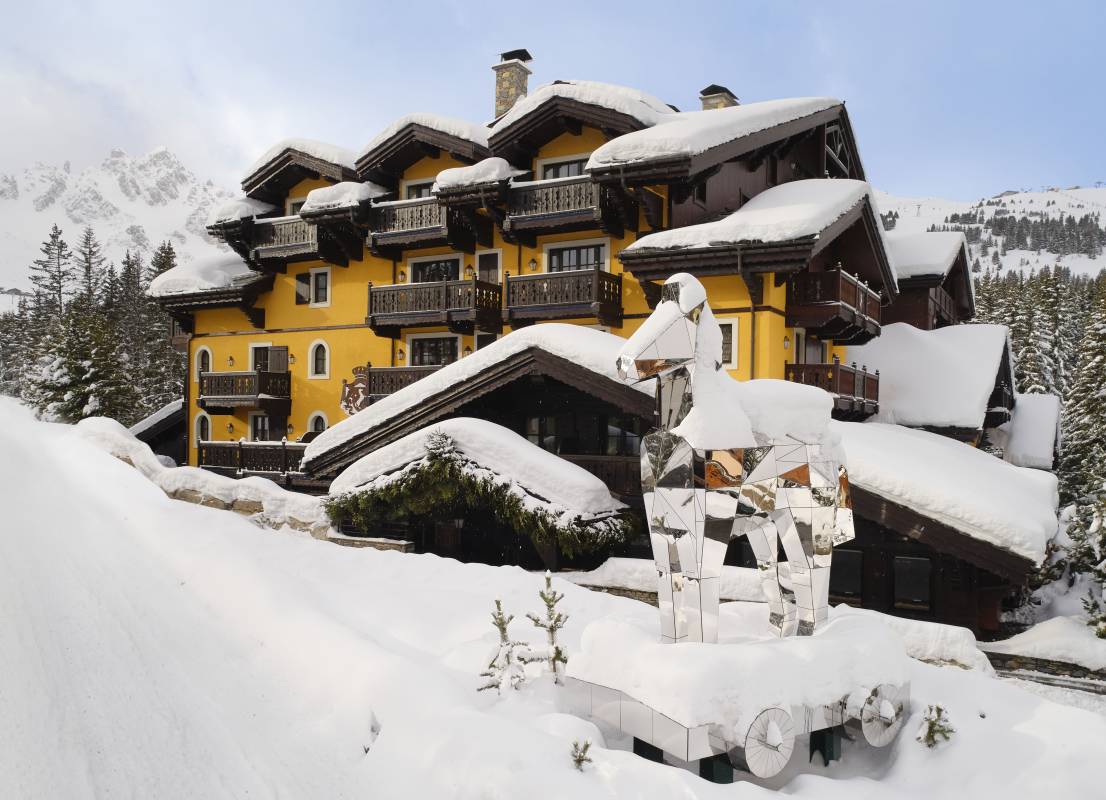 Address: Cheval Blanc Courchevel, Le Jardin Alpin, 73120 Courchevel 1850, France
Tel: +33 4 79 00 50 50
La Ferme Saint-amour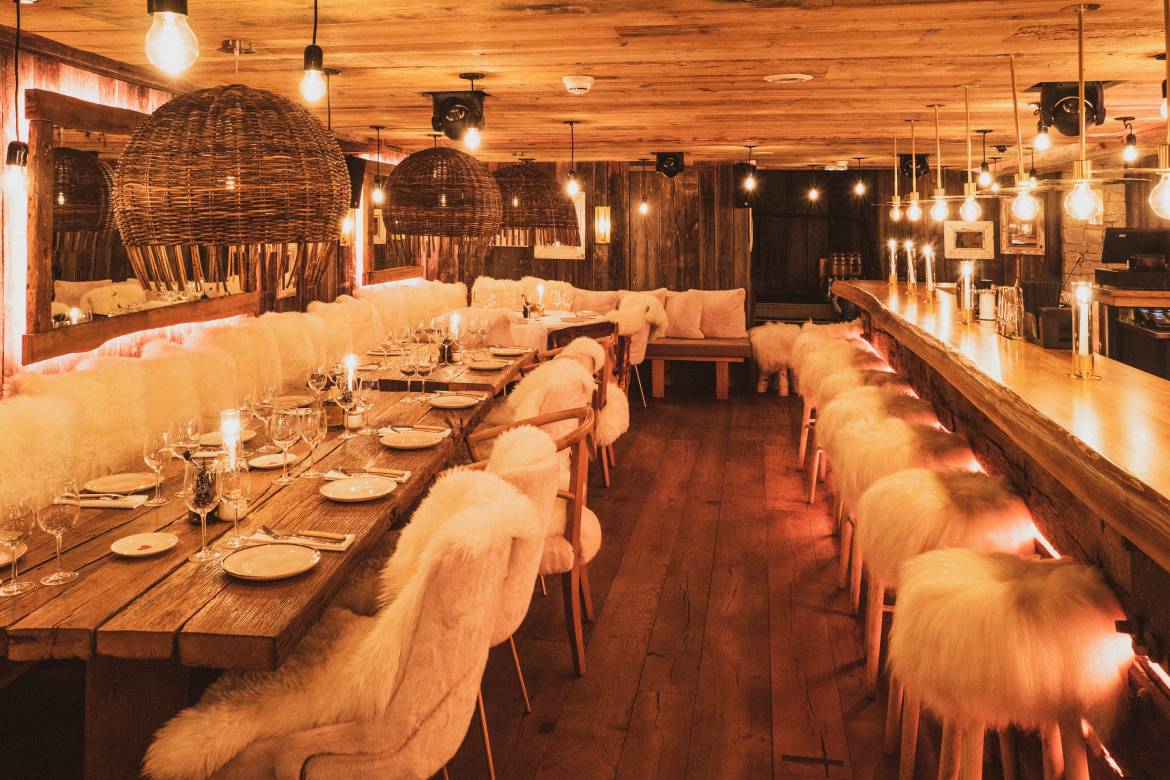 For 8 consecutive seasons, "La Ferme Saint-amour" has been impressing its guests with culinary delights and lively parties in the heart of Courchevel. This year, a three Michelin star chef, Eric Fréchon, is in charge of its kitchen. He truly has a dish to suit everone's taste. The menu features reinterpreted French cuisine recipes, like onion crepe, highlighted by Asian notes with a herbal dim sum and crowned by popular classics, like lobster linguini. Each culinary creation is made with love, this theme being omnipresent.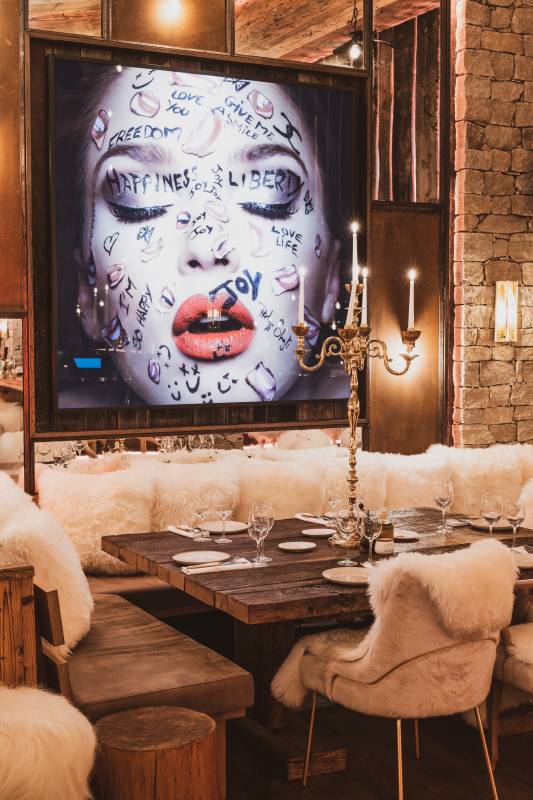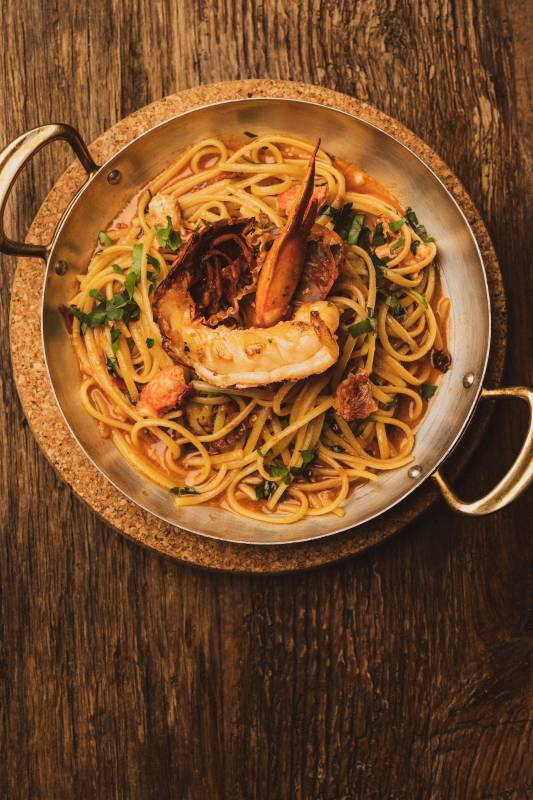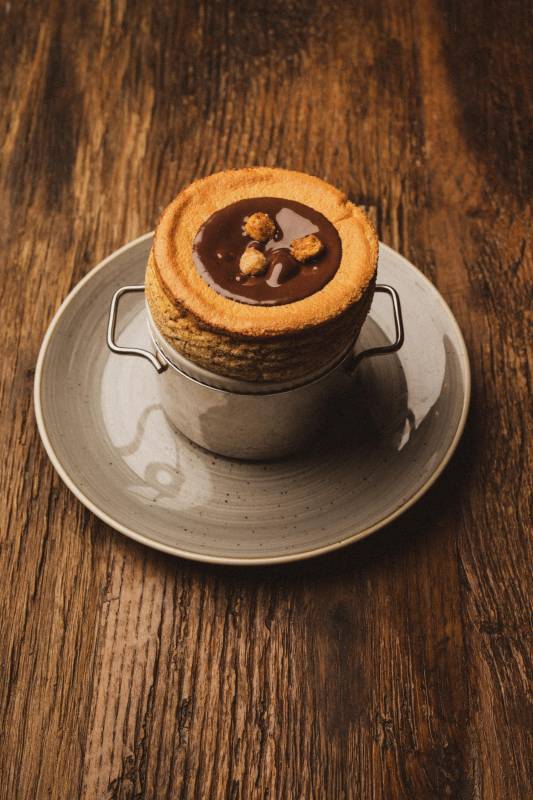 The interior is just as remarkable: neon hearts, red lights, pop-art paintings and pretty hearts on the plates. But do bear in mind that a romantic candlelit dinner may end up in a party here. Towards midnight, guests do get up from their tables and some dance till they drop.
Address: 90 Rue des Chenus, 73120 Courchevel France
Tel: +33 4 79 01 46 86 
Le Farcon
In 2000, Chef Julien Machet created a promising gastronomic concept in the French Alps. In 2006 it was awarded a Michelin star. "Le Farcon" is located at the foot of the snowy La Tania slope. Its menu features traditional Savoyard cuisine, masterfully interpreted by Julien Machet.
The chalet restaurant also owns its wine cellar. Its panoramic windows let in an incredible amount of air and light. Snow-covered panoramas plunge you in a peaceful cocoon. For this new season, the team has truly revamped the kitchen and is ready to impress its guests with haute gastronomy dishes. 
Address: Immeuble Kalinka, 73120 Courchevel, France
Tel: +33 4 79 08 80 34