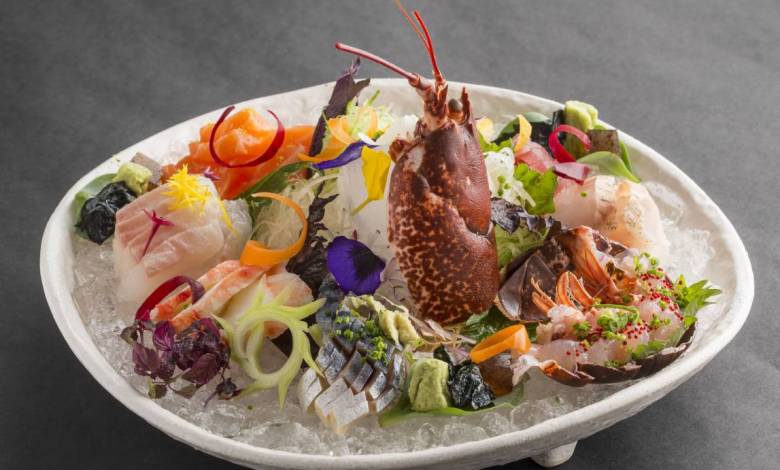 The only Michelin-starred Japanese restaurant on the French Riviera, the Métropole's "Yoshi" excels in finesse
The dining area opens up on the Garden of Eden designed by Jacques Messin, the landscaper who visibly knew how to appreciate all the complexity and finesse of Japan. The restaurant's precious interior is signed by Didier Gomez, with a marriage of ebony, stone and silk. Its orchid-shaped chandelier brings out soft tones of ivory and jade. This discreet atmosphere compliments the dishes created by Chef Takeo Yamazaki with an extreme delicacy. His varied menu combines tradition and modernity, introducing us to the exotic notes of the Rising Sun country. This inventive spirit has rightly earned the chef a Michelin star that "Yoshi" at the Métropole Hotel is proudly bearing for more than ten years. This is the only Japanese restaurant on the French Riviera to be distinguished with a star by this prestigious guide.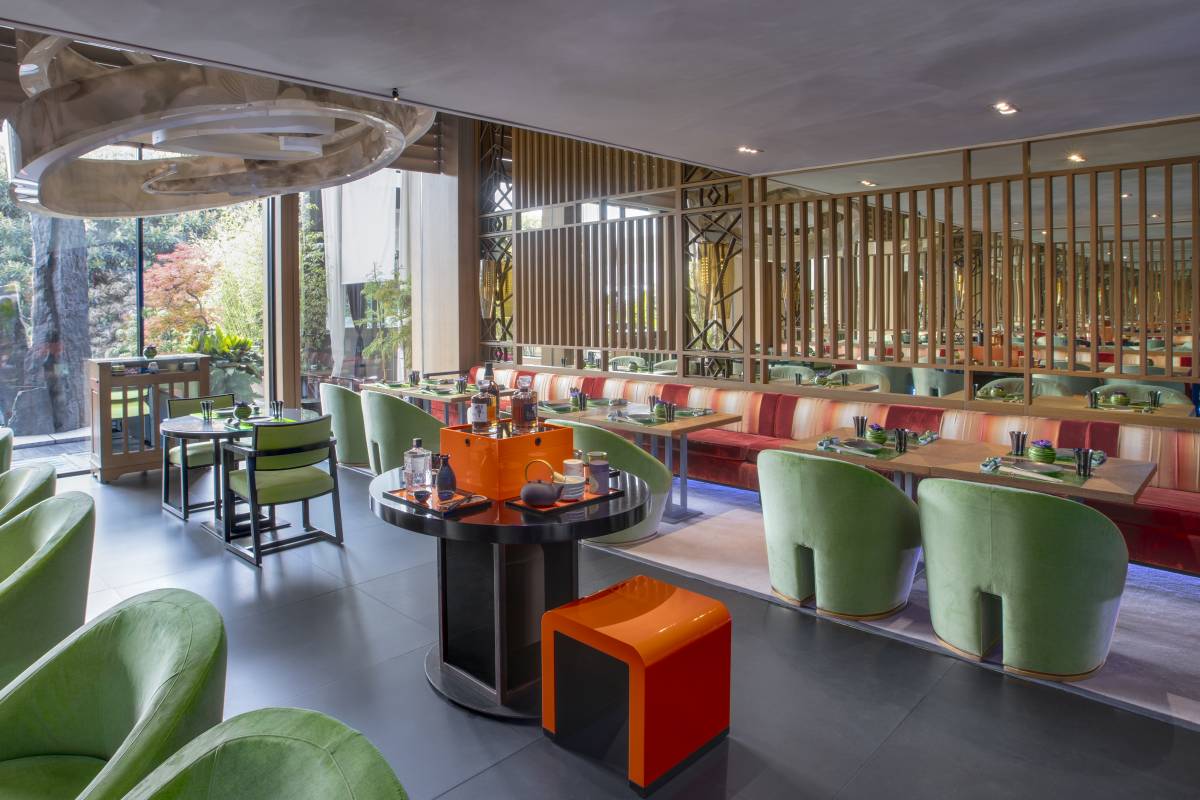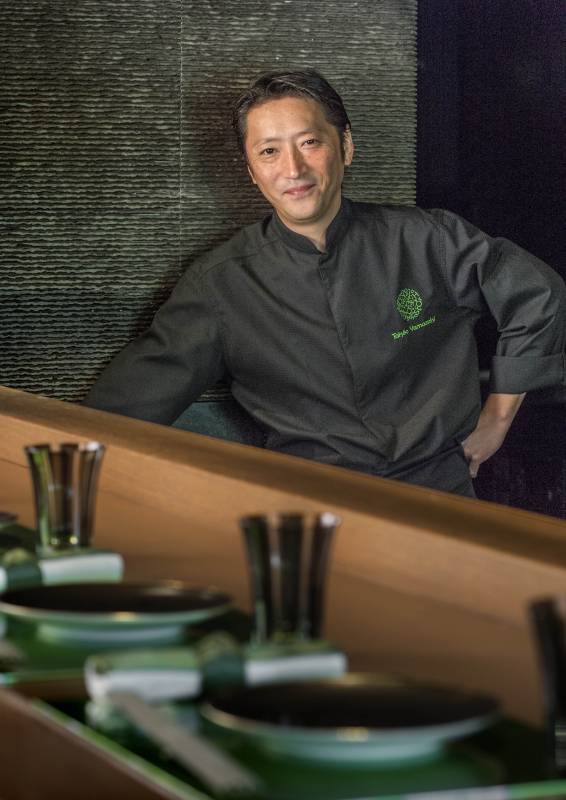 "I enjoy the combination of tradition and novelty. I have become an expert in mixing Japanese and European flavours. My inspiration comes from numerous travels and visits abroad. Whenever I have time, I am off to explore new destinations with my family. The newly discovered combinations are later integrated in my dishes. I think that novelty totally has its place in the tradition". The chef enjoys surprising both European and Asian customers. He always has his own little secrets up his sleeve.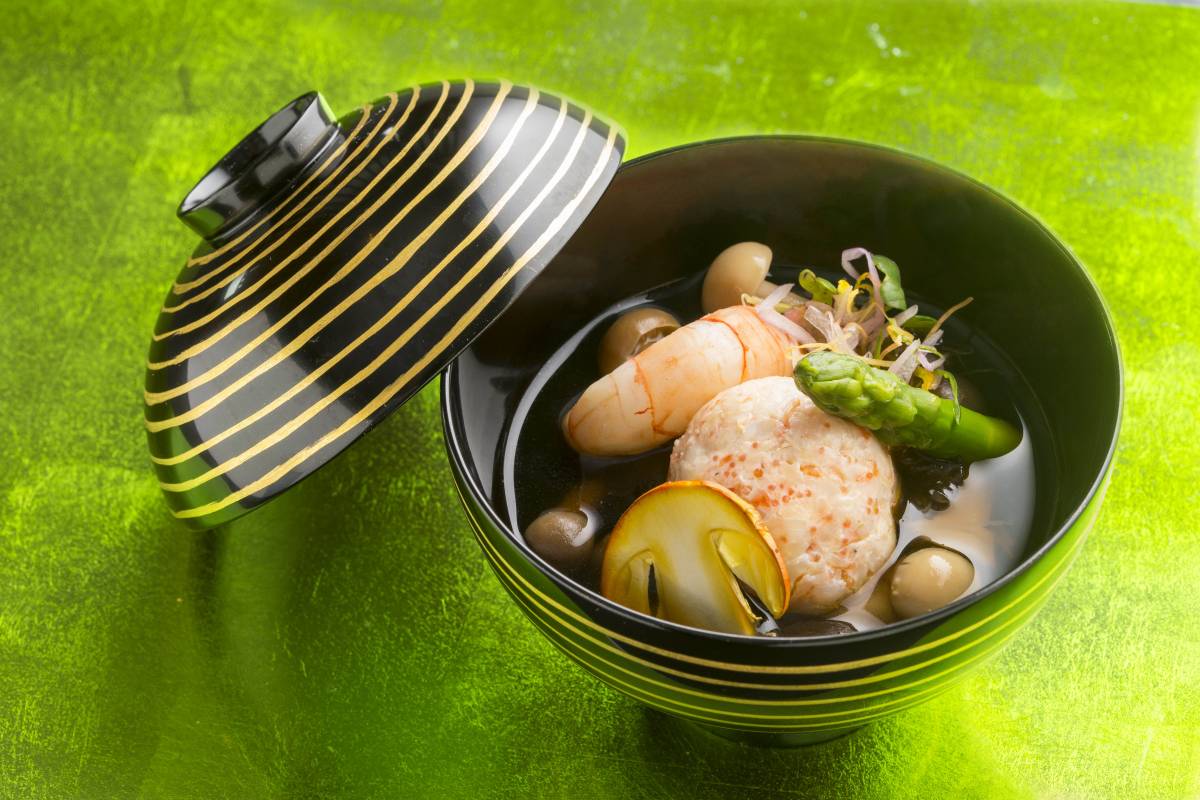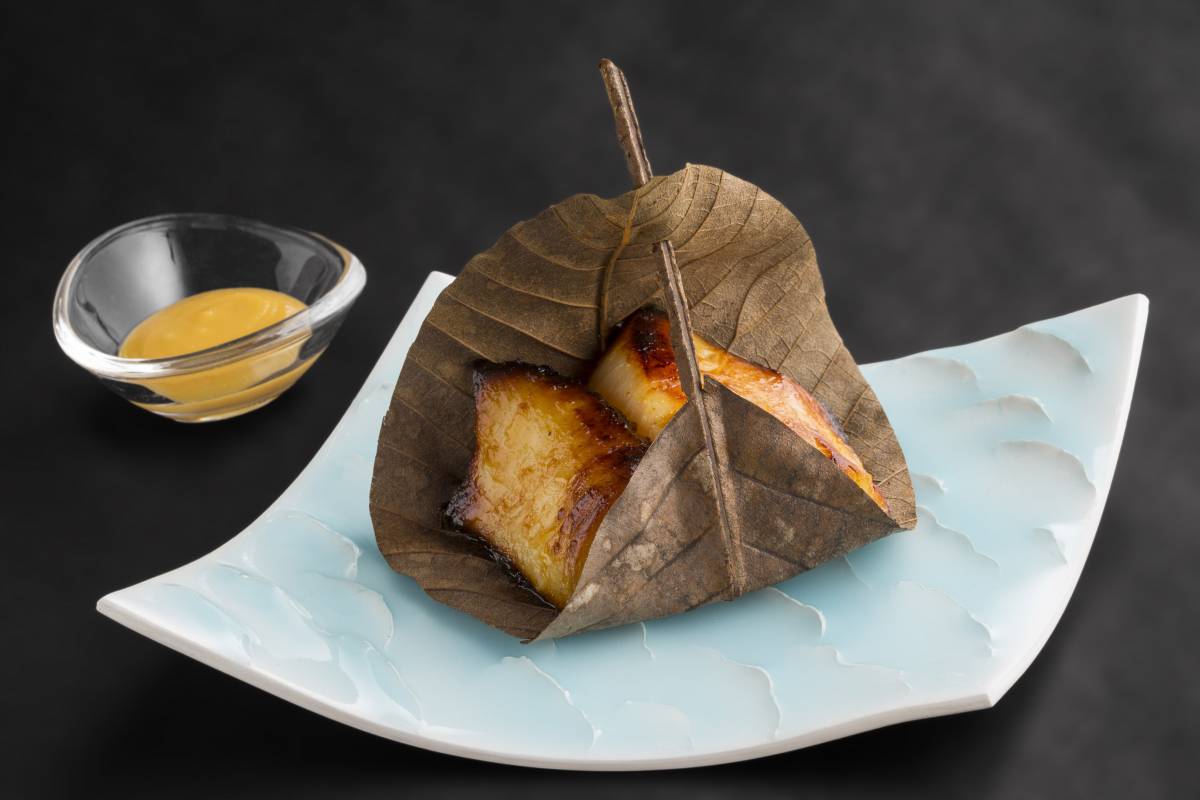 His wasabi puree thus combines a unique traditional Japanese flavour with a popular puree texture. On top of sushi, maki and sashimi of an uttermost freshness, hot teppanyaki fish and meat deliciously melt in your mouth. The 72-hour marinated cod, baked, caramelized and presented in a magnolia leaf deserves a special mention. A pure delight.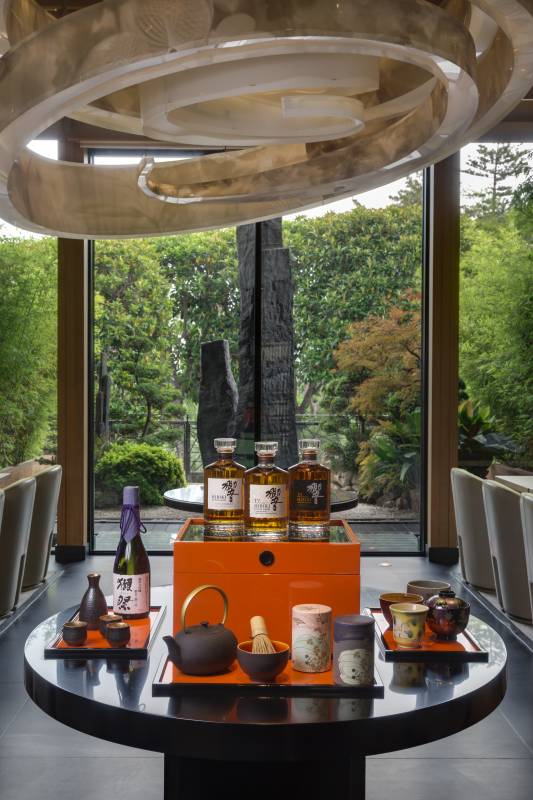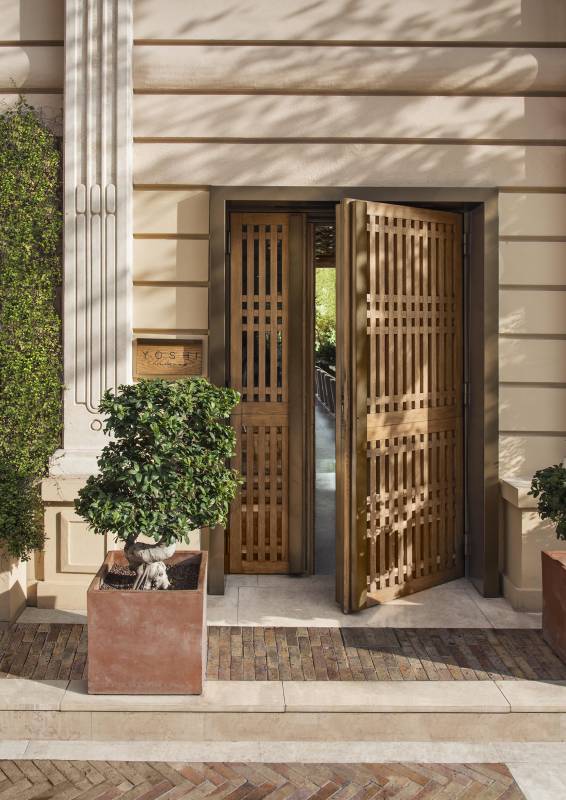 Connoisseurs will definitely appreciate the "rare whiskey" bar operating in the middle of the dining room or exceptional teas to accompany your meal. As to the attentive service, they will do everything humanly possible to make you happy. After the meal, all the guests are given a little gourmet souvenir, a yuzu cake (citrus fruit native to Eastern Asia) to keep the emotions of these magical experiences alive. This minute attention tells a lot about the restaurant's philosophy.

Yoshi
Métropole Shopping Monte-Carlo
4, Avenue de la Madone
Tel (+377) 9315 1313
MC by Kodera — sushi and maki rolled up "à la minute"
Real gourmets will truly appreciate this gastronomic venue. This pure Japanese restaurant located in the Condamine market, does not look like much. But it does have some unparalleled gastronomic surprises in store for us. Chef Harajiri Shinya is full on. He doesn't even have time to stop for cheers at the restaurant's opening. He is operating his sushi bar with the virtuosity of a pianist. Succulent balls of fragrant rice, topped with a slice of raw fish of an incomparable freshness, are all rolled "à la minute". He is also making all sorts of maki right in front of his guests, daring superb variations of sea urchins or salmon eggs, delicately placed on a bowl of rice.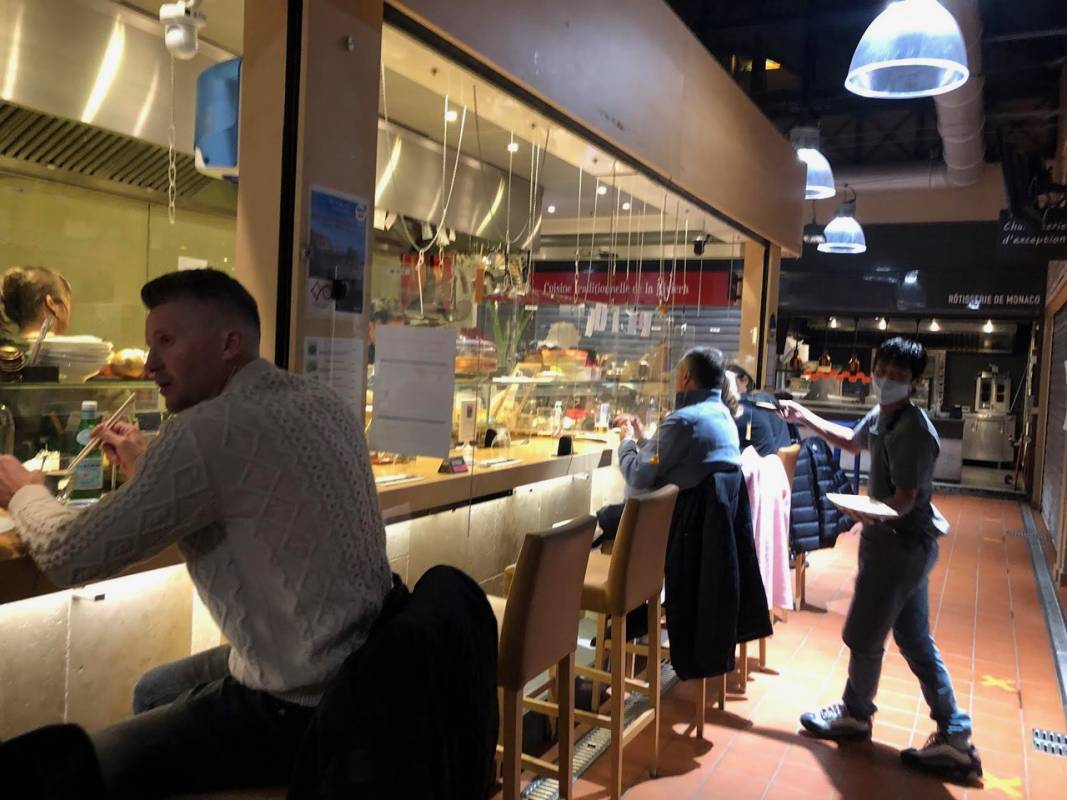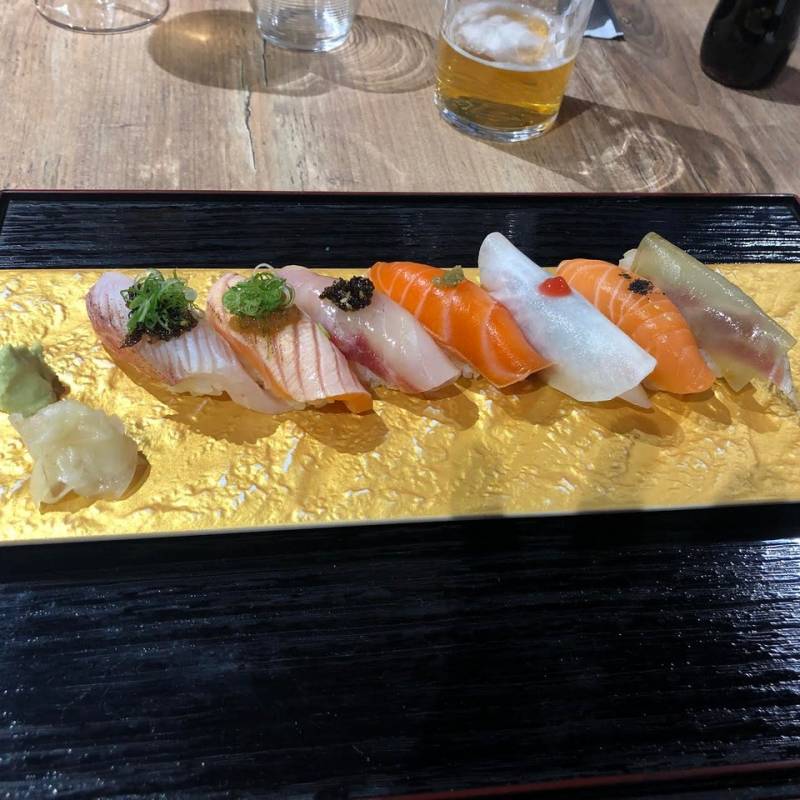 Horseradish quinoa, soy sauce salt-grilled salmon accompanied by a very mild sake, or Japanese tiramisu with green tea and red beans to crown this feast — we cannot recommend these delicious dishes enough. A pure marvel.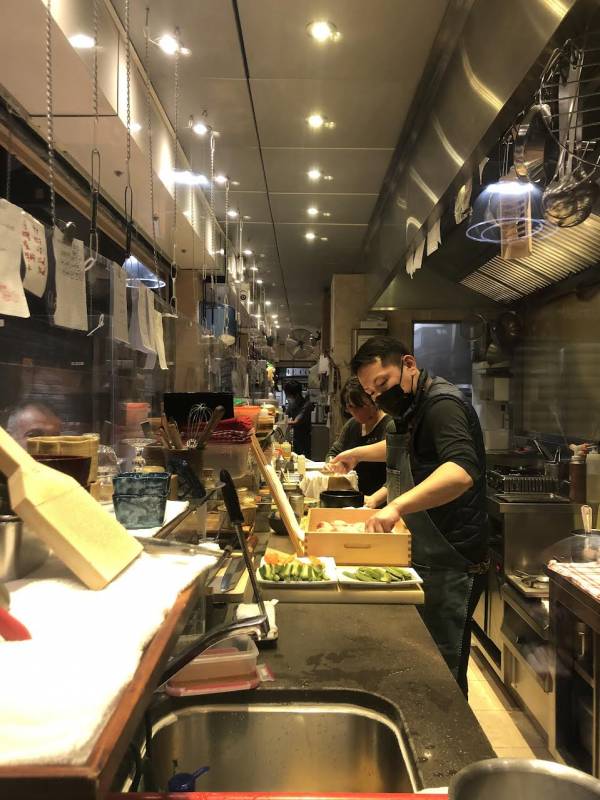 As for the drinks, the Japanese beer perfectly highlights all these flavours. As a prelude to a meal, a sweet plum liqueur is lively recommended to awaken your taste buds. Efficient, fast and pleasant, casually set out on wooden tables, MC by Kodera offers the best of Japan. Impressive know-how with no fuss. Not surprisingly, the restaurant is always full. Book it in advance or make sure you arrive at the spot in good time.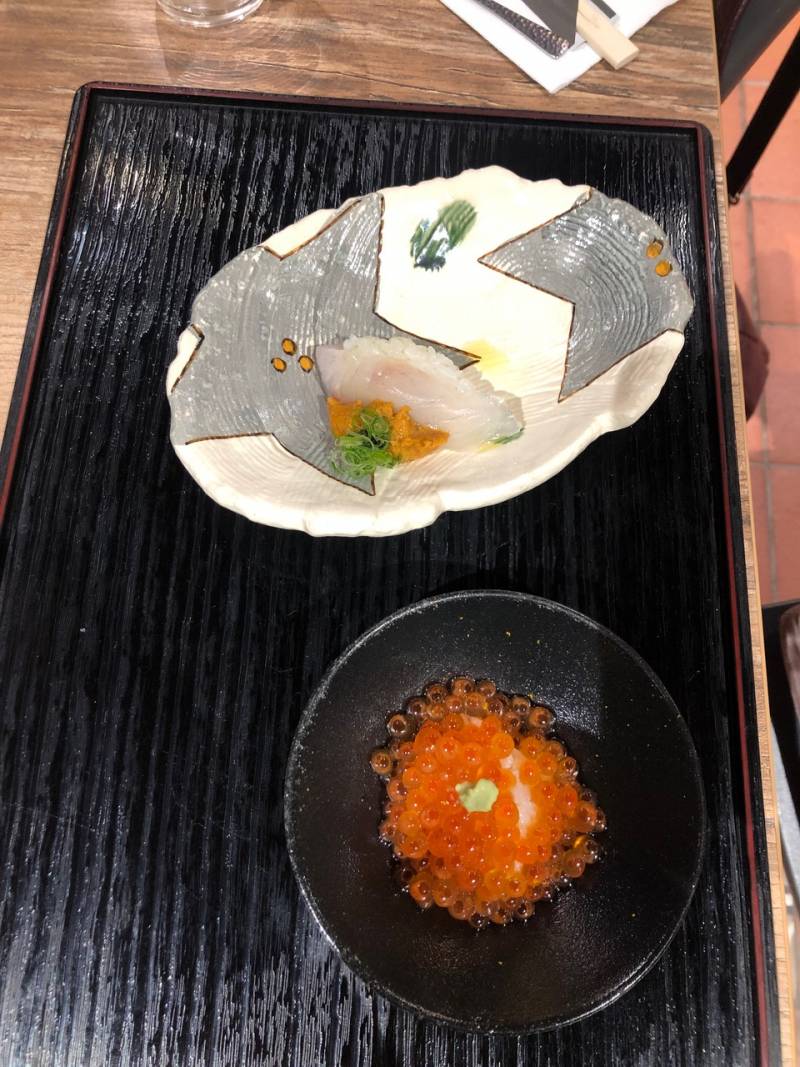 Open for lunch and dinner except Sunday and Monday evening.
MC by Kodera
Place d'Armes. Marché de la Condamine
Tel (+377) 9777 7956
Chinese haute cuisine at "Song Qi" 
Unique on the French Riviera and ranked as the world's 17th best restaurant by Casa Vogue, "Song Qi" truly offers Monaco the very cream of Chinese cuisine. The name "Song" evokes a prestigious dynasty which reigned during a very prosperous age (from 960 to 1279), often referred to as the Chinese "Renaissance".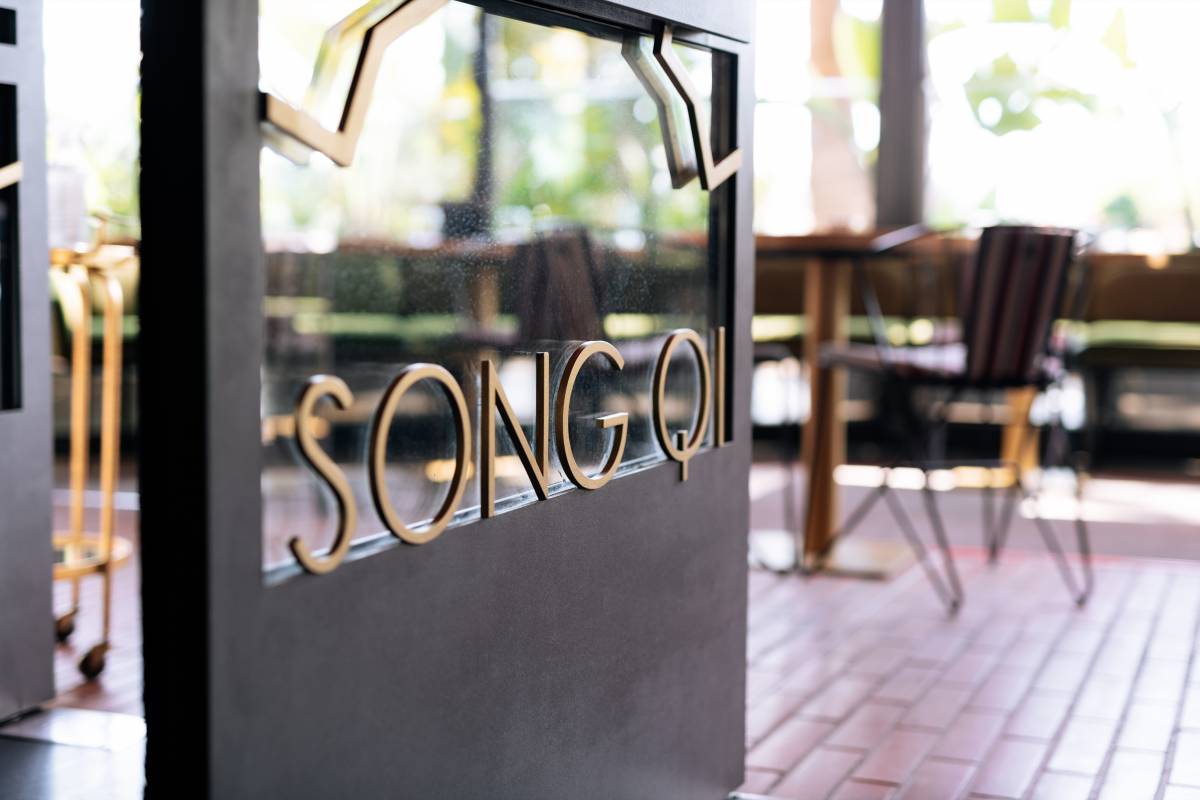 The interior is indeed at the height of this prestigious past. The famous duo of interior designers, Emile Humbert and Christophe Poyet, not surprisingly favoured noble materials and sober tones for this place. Dominant pearl gray with black and ivory notes, jade green armchairs under a cascade of white flowers… A chic and contemporary look soaked in a soft glow.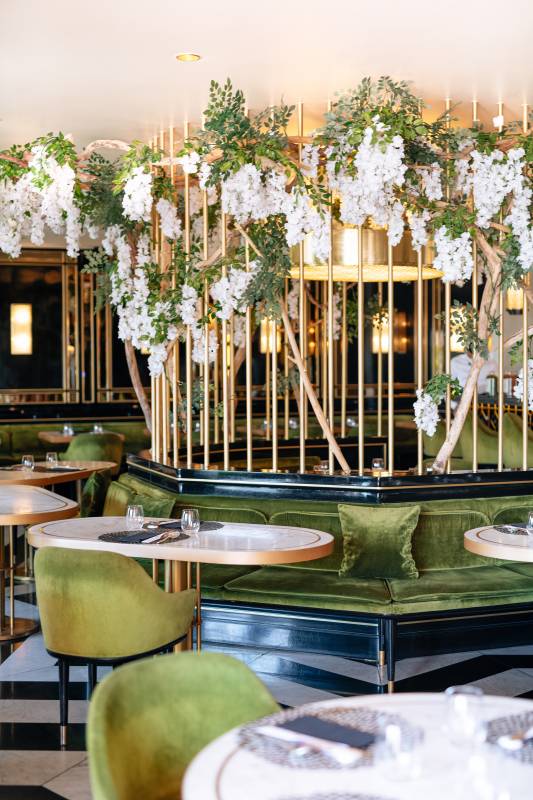 Halfway between luxury and tradition, the cuisine is just as exquisite. Smoked jasmine tea pork ribs, mango-flavoured beef, braised homemade tofu, legendary Chinese dumplings, smoked chicken Pekingese soup or crispy dragon shrimp. The entire lacquered duck with its homemade pancakes, cucumber and spring onions is obviously a must. This signature dish requires at least an hour of preparation.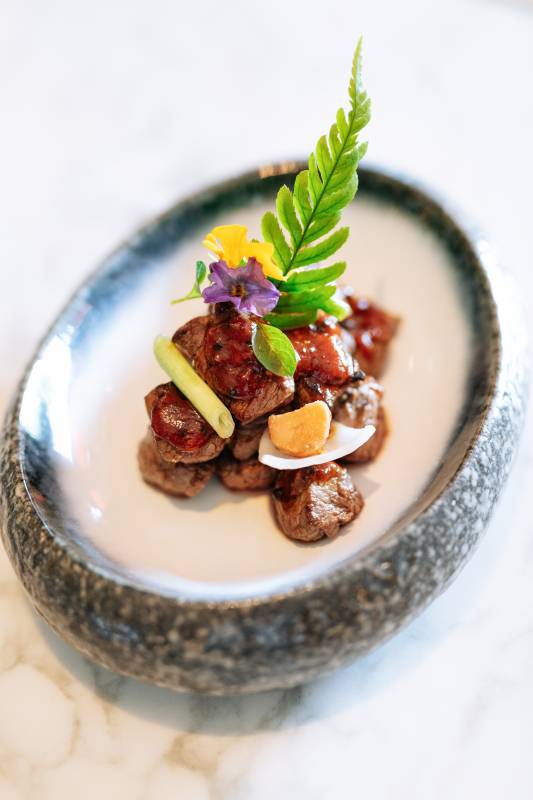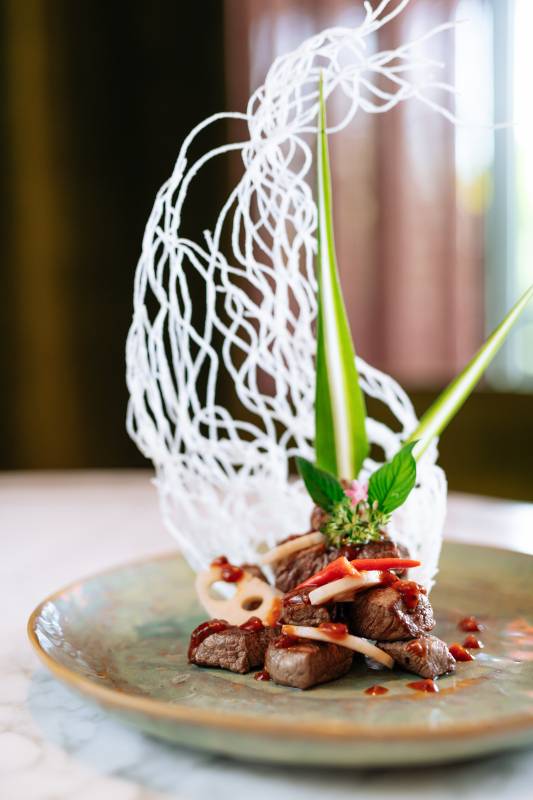 The wine list is just as impressive in its diversity. Explore an exceptional Chinese red "Ao Yun", born on the Himalayas foothills in Yunnan Province. The name literally means "the one that flies above the clouds". The wine's terroir, in the Shangri-La area, is located at an altitude of 2600 metres.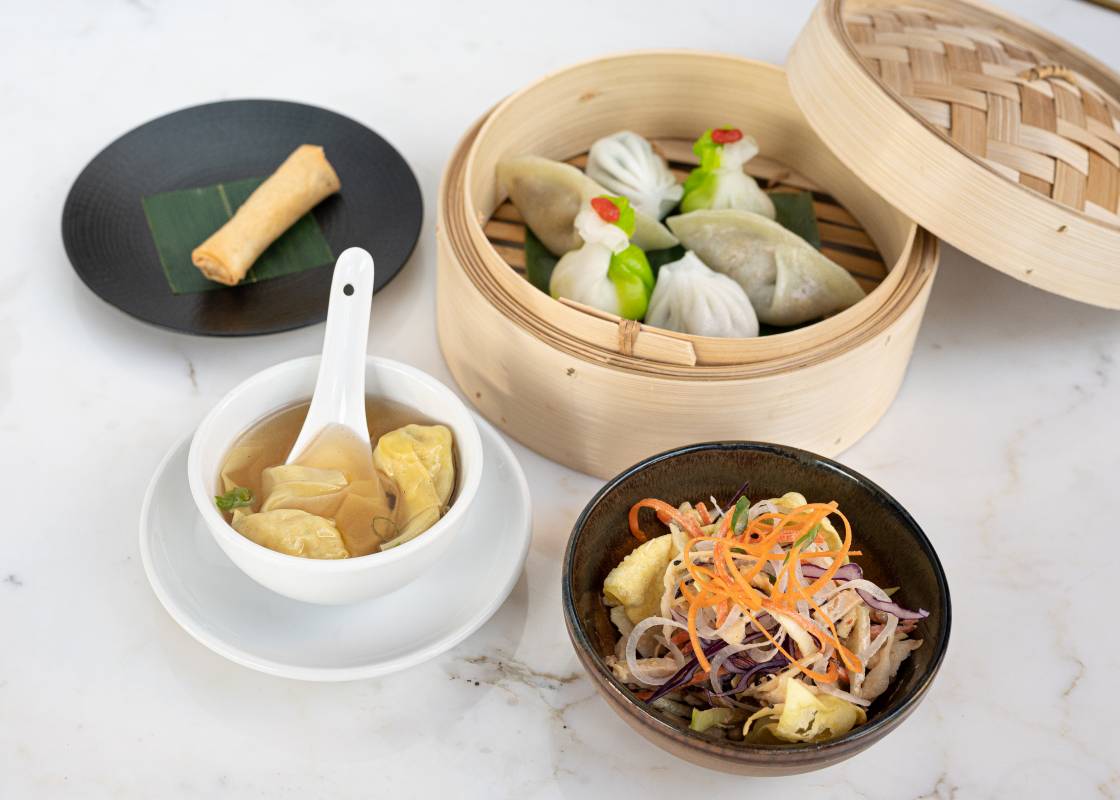 A wine worthy indeed of this particularly refined cuisine. Savour high Chinese gastronomy in a hushed, serene atmosphere. To put it in the words of a famous French poet, Charles Baudelaire, it evokes:
There all is order and beauty,
Luxury, peace, and pleasure.
Open every day for lunch and dinner.
Song Qi
7, Avenue Princesse Grace
Tel (+377) 9999 3333
Fabulous trip to the Far East at the Maya Bay
A farandole of colours, emotions and surprises. This place is truly blessed by the gods. Settle down quietly and take your time to taste all the pleasures reserved for its guests. A soft and warm musical atmosphere, elegant and refined interior, voluptuous and intoxicating incense… Everything is there to make a stopover at the Maya Bay a true moment of relaxation and happiness.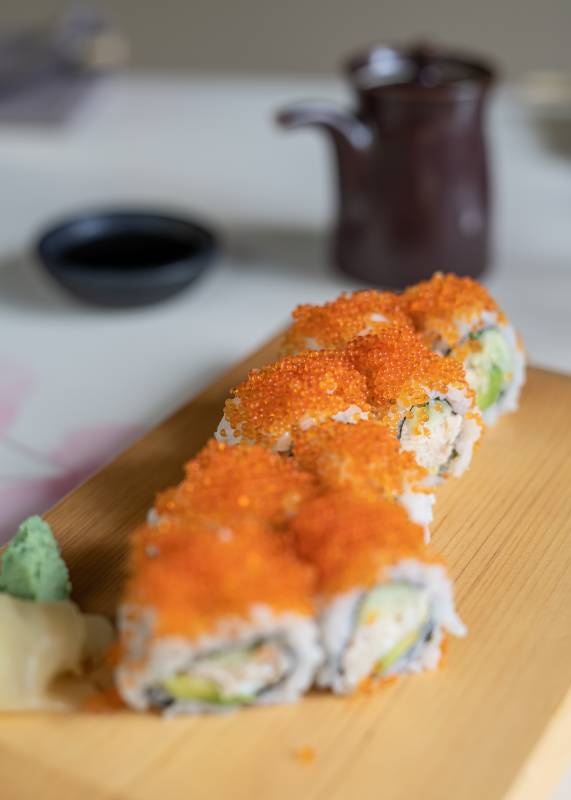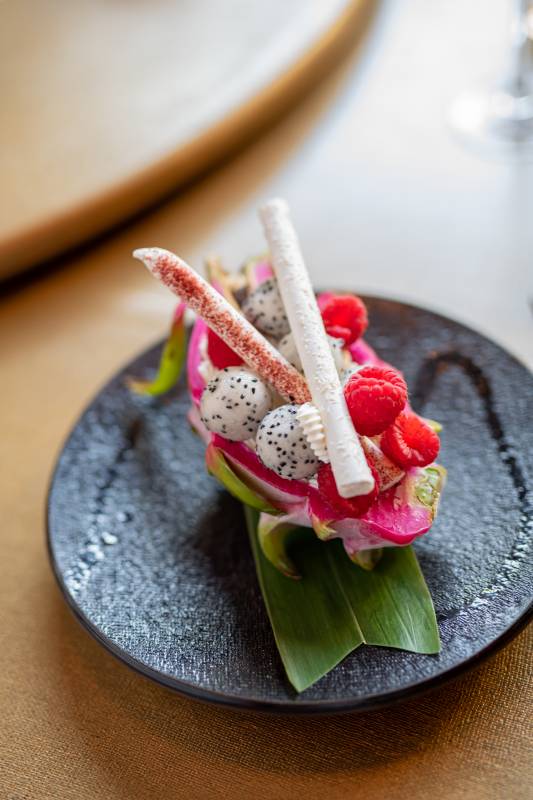 The menu features two most renowned cuisines, Thai and Japanese. Two universes in one thus honour their great traditions, with a touch of modernity, thanks to an undisputable talent of Maya Bay's chef, Christophe Dupuy.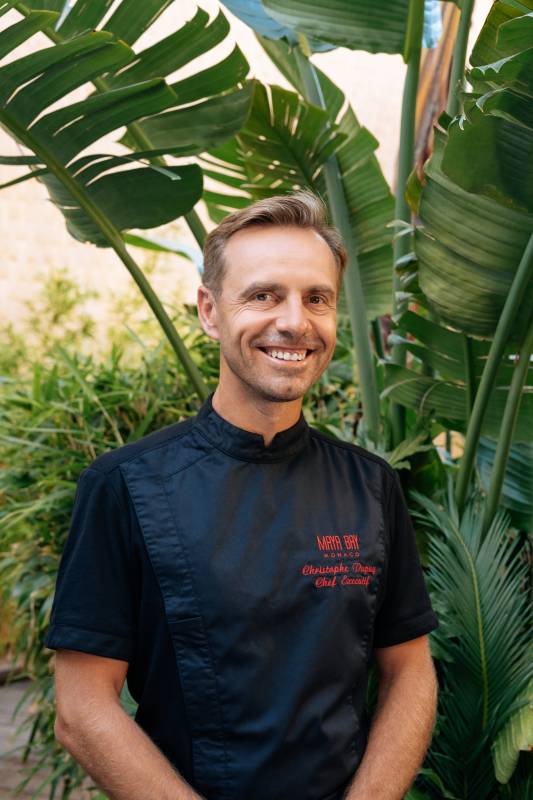 This place truly awakens all your senses. Colourful plates, oriental tastes, surprising textures. These specialties are carefully preserved and reinterpreted with a modern flavour. Turbot fillet in a banana leaf with fresh herbs and grated coconut, tempura lobster sautéed in a wok, miso-marinated saithe and passion fruit, grilled duck, sautéed rice noodles…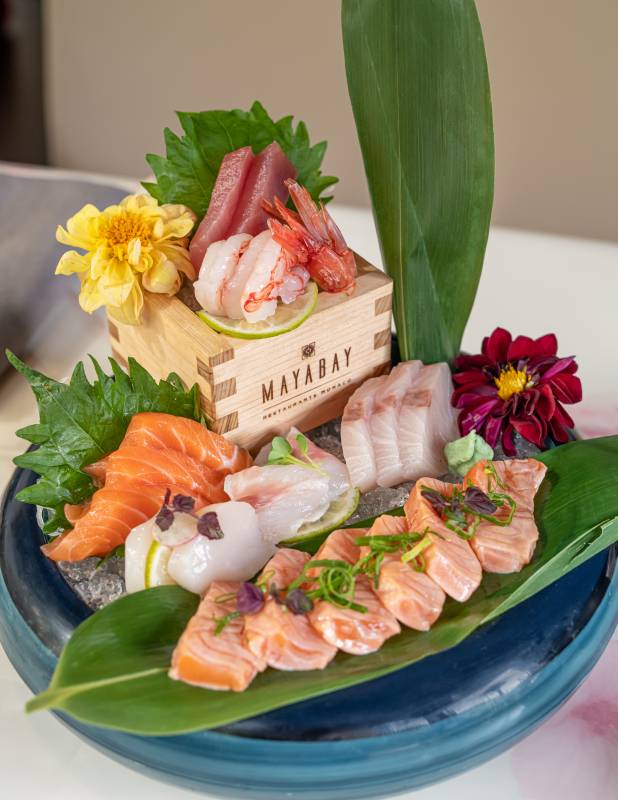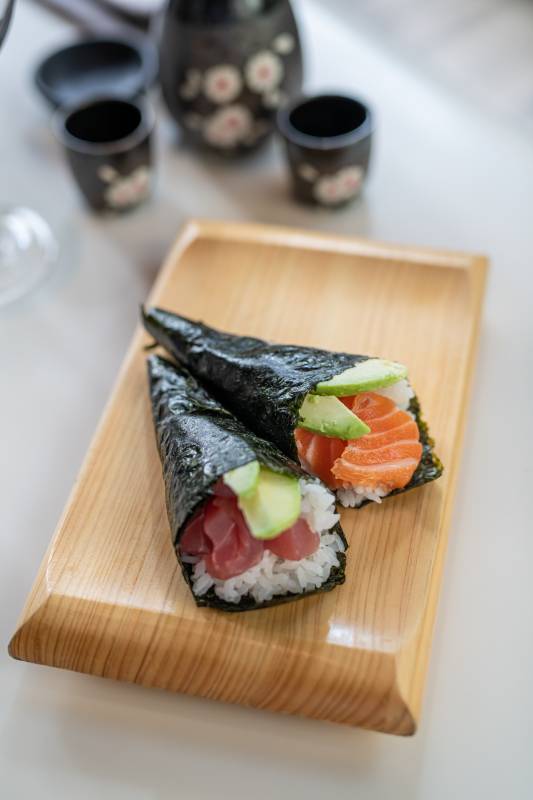 The chef is treating us to a truly sustainable and varied cuisine, both seasonal and eco-friendly. Only top quality ingredients can be at the origin of these tasty and healthy dishes. Respecting the food totally goes in line with the local Zen atmosphere.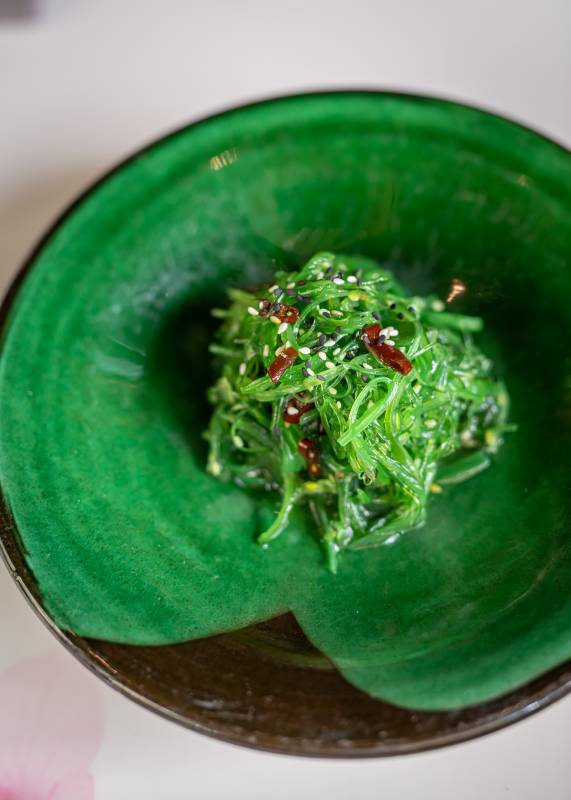 The bar, which is a prelude to the feast, offers us some of its unique cocktails. Enjoy this harmony of colours, mixture of flavours, elegance and innovation. Everything you need to take an unforgettable journey to the Far East.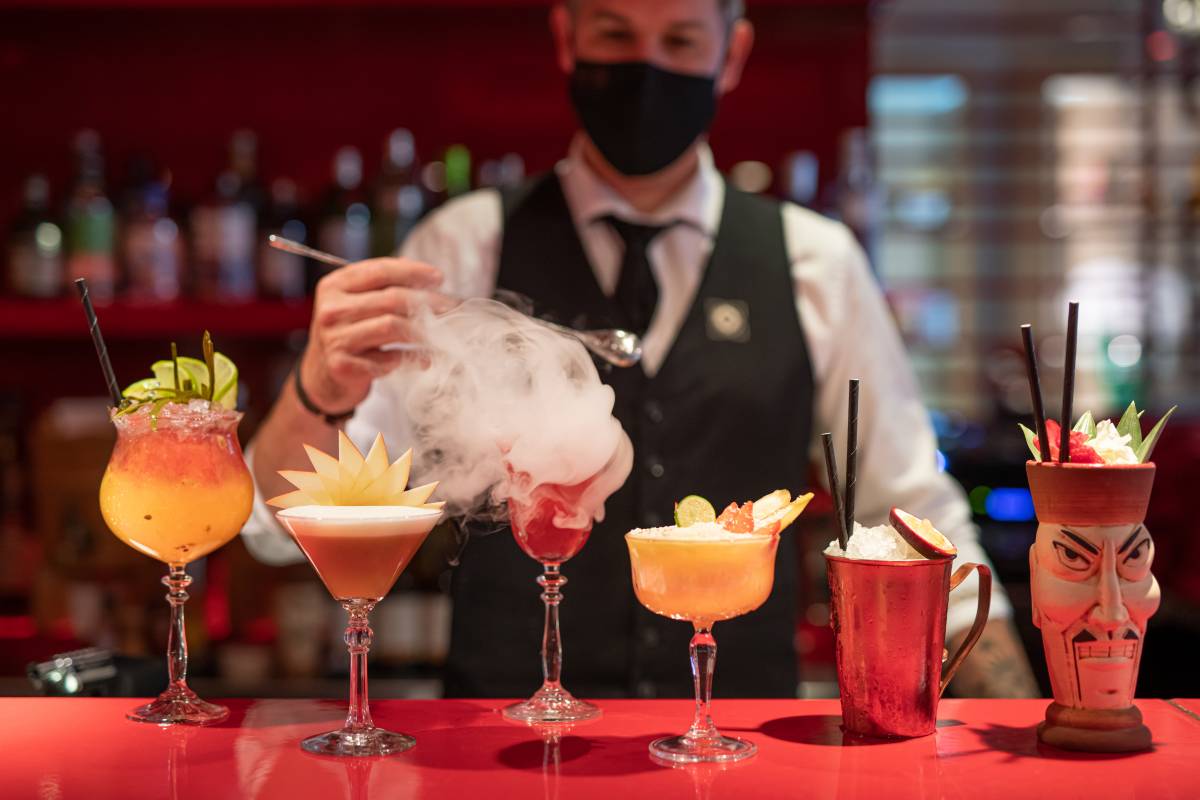 Lunch and dinner from Tuesday to Saturday.
Maya Bay
24, Avenue Princess Grace
Tel (+377) 9770 7467