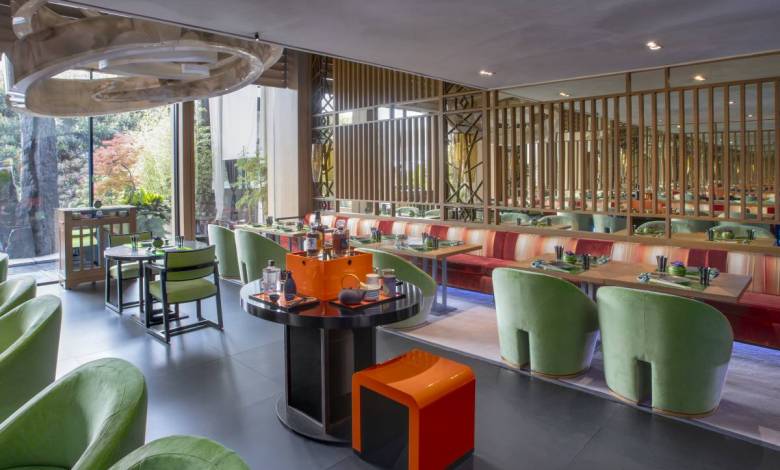 Explore Yoshi: Monaco's Top Japanese Restaurant
Upon entering the Hotel Metropole Monte-Carlo, located at the heart of the Principality of Monaco, one will discover Yoshi, a contemporary vision of Japanese cuisine. World-renowned Chef Joël Robuchon, who passed away in 2018, named his restaurant Yoshi as this translates to "goodness" in Japanese and the key to the success of Yoshi is the simplicity in the traditions of freshly prepared natural cuisine. Yoshi has been awarded a Michelin star and serves world-class Japanese specialties from chef Takéo Yamazaki under the guidance of chef Christophe Cussac.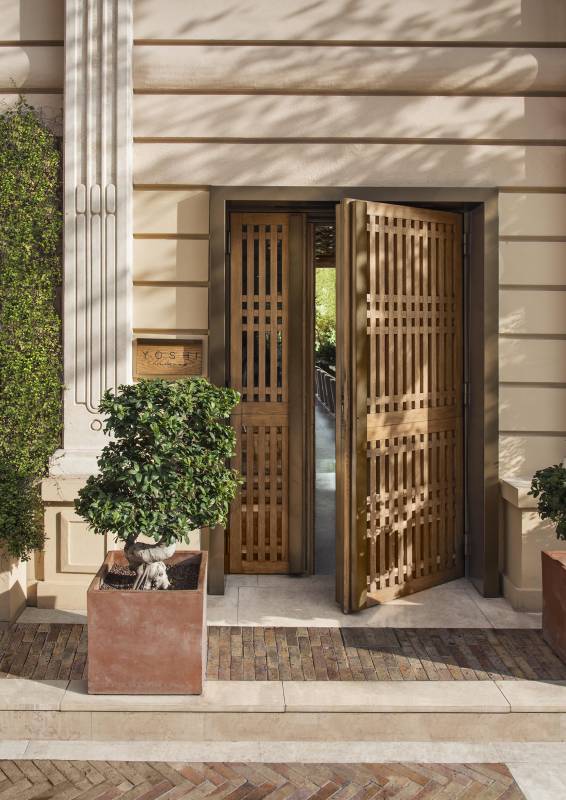 The elegantly chic décor is designed by French interior architect Didier Gomez, and the ambience of the restaurant Yoshi blends the clarity of ebony, stone and silk with wonderful light in hues of green, white and ivory. The elegantly written menu is in perfect balance with the serene ambience.
Thanks to exterior landscaper Jacques Messin, the restaurant opens out to a Japanese-inspired garden.
When he envisioned Yoshi, Joël Robuchon asked Takéo Yamazaki to join as his Head Chef. Takéo Yamazaki is a brilliant Chef with a culinary flair that has been his passion since the age of fourteen. He mastered Japanese cuisine in Osaka, in his homeland Japan before he was selected to join a French cookery school.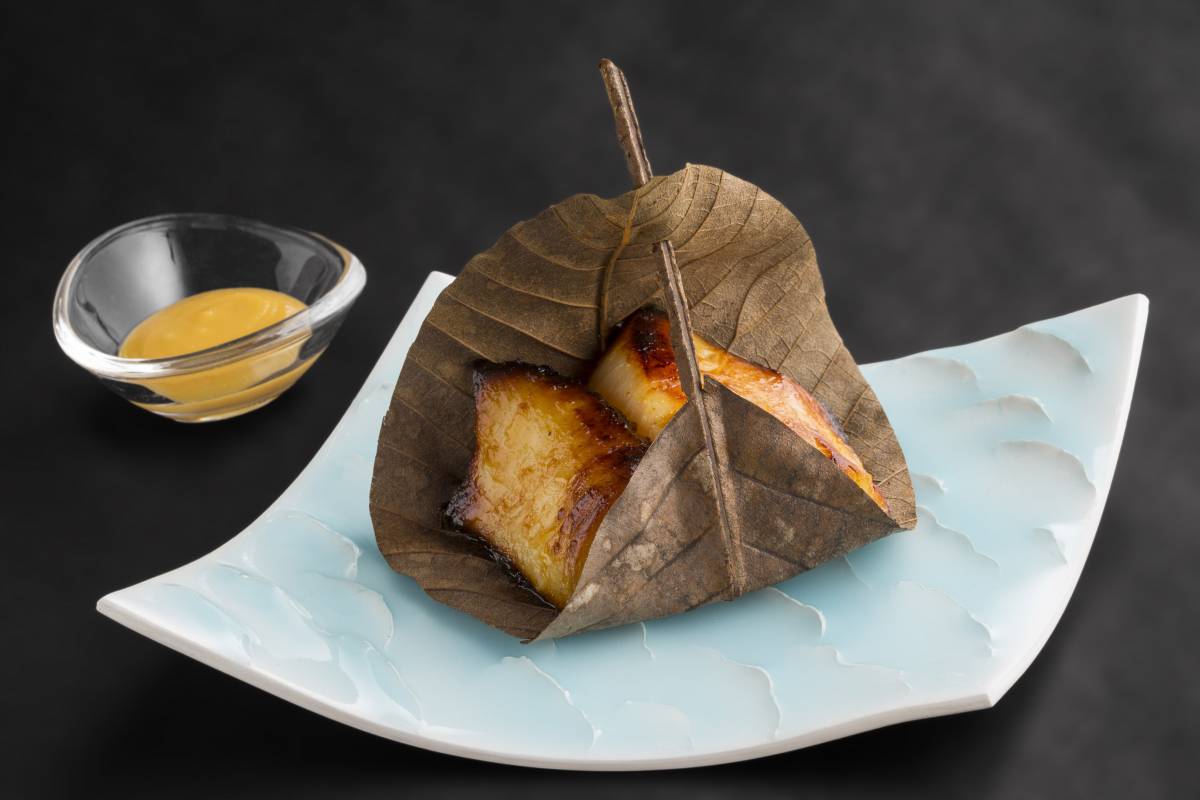 During his culinary journey from Japan to Monaco, Takéo Yamazaki has remained passionate and humble and always offers a warm and smiling welcome to his guests at Yoshi. He has developed himself from the bottom of the business to the top, to the highest ranks of gastronomy.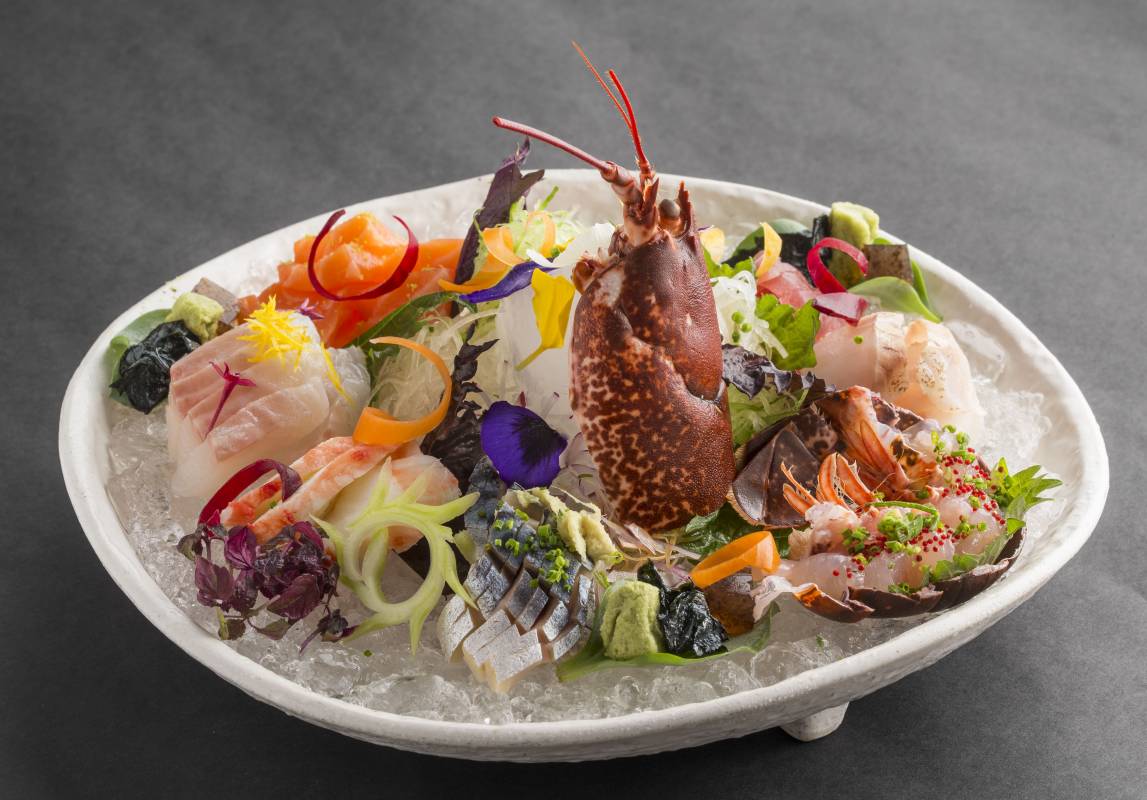 Interestingly Takéo Yamazaki met Joël Robuchon in Tokyo and not in France or Monaco. A long-lasting professional relationship developed between the two men, which has led to the success of Yoshi since it opened in 2008. The restaurant is totally unique and was awarded a Michelin star in 2010.
Guests come to Yoshi from all around the world to taste Nippon cuisine with a hint of French inspiration, giving the menu simple flavours and fragrances that have been developed from far afield and are totally unique. Supreme artistry!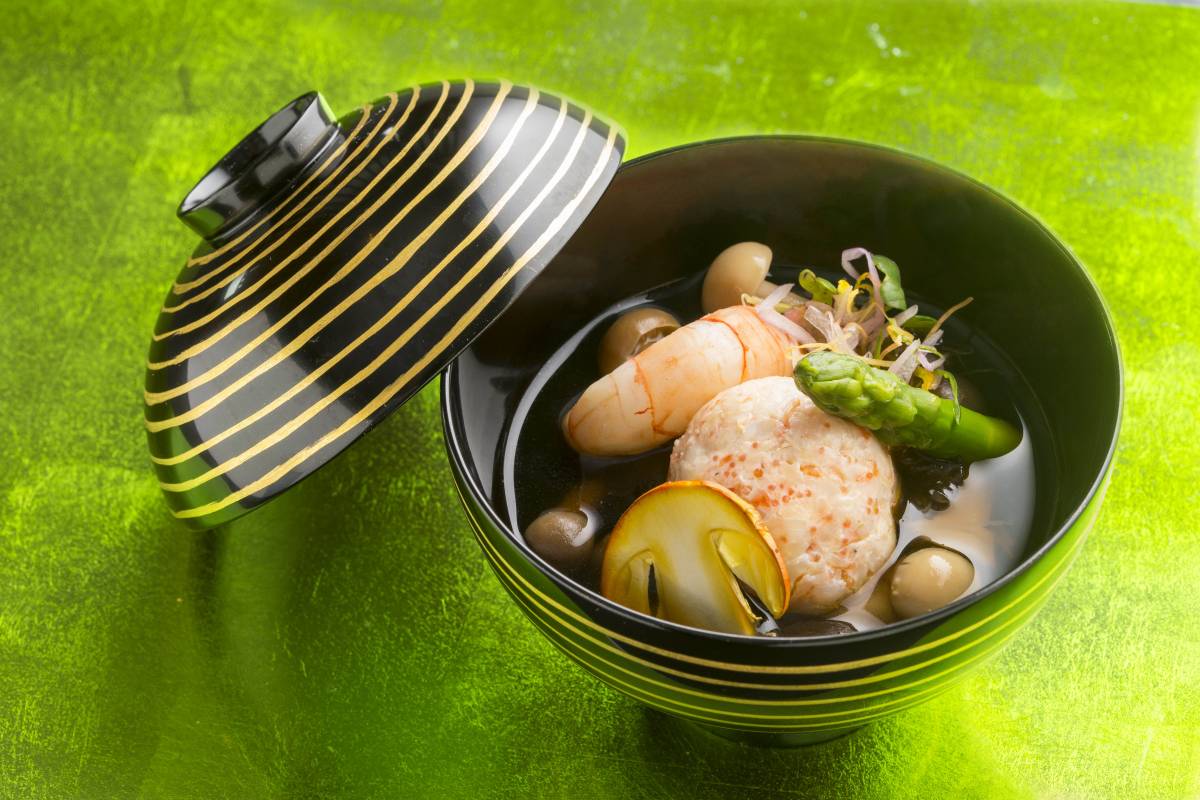 Exceptional Reviews & Huge Success
Offering the exceptional in total simplicity is undoubtedly the most challenging task. In Monaco, we are fortunate to have a discerning clientele in search of natural simplicity, and Yoshi's success results from the quest for naturalness." – Joël Robuchon
"If one was to search globally for a national food culture that is not just steeped in history and tradition but is also simple and modern, you would probably arrive at Japan.
Yoshi is Joël Robuchon's unique Japanese restaurant and holds a Michelin star and the style could not be anything further from a French kitchen. Simplistic and fresh, the Japanese specialities cooked at Yoshi are possibly the best examples of authentic Nippon cuisine in the South of Europe.
With the assistance of Japanese Chef Takéo Yamazaki, Robuchon captures the essence of Japan in his elaborative menu, while offering diners a great selection of sakes, green teas and international wines to marry his dishes with interesting beverages.
Fresh and modern, simple but mouth-wateringly good, Yoshi should be on any gourmands list of places to go when visiting Monaco.
The décor is wonderful, the black cod main course outstanding and the service impeccable. Diners may also take the Yoshi menu, which is an incredible culinary journey through the land of the rising sun." – Bradley Mitton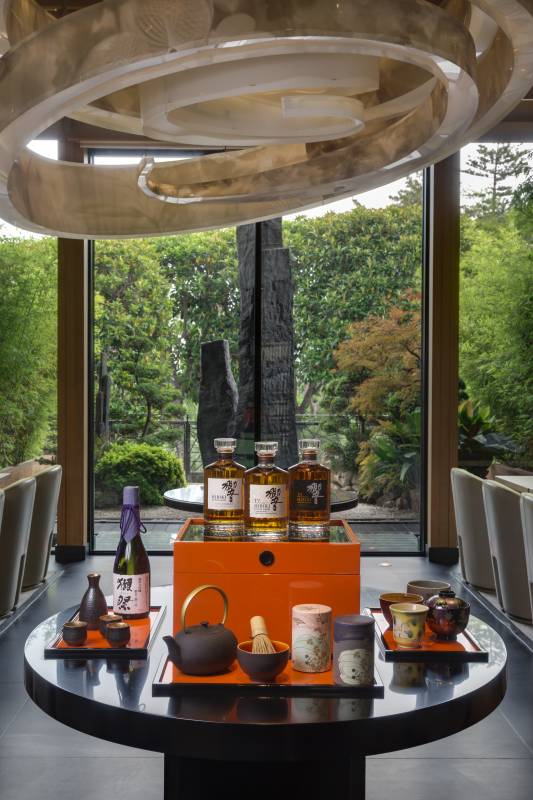 And Don't Forget About Wine
"A shining star in the principality, sommelier Frédéric Woelffle looks after the challenging job of pairing a wine menu with Yoshi's Japanese specialities however the demand seems to be more on sake than wine.
In his mind, the cuisine at Yoshi perfectly matches with wines from Alsace and the Loire Valley or even some local Provence wines and selected cool-climate German and Austrian wines. 
The cuisine at Yoshi also pairs well with sake and beer. Seeing as sake marries so well and due to demand from international clientele, Woelffle is beginning to offer a wider selection of sakes.
To epitomize Yoshi, Woelffle would suggest the Dassai 23 sake, one of the highest quality sakes in the world. This served with the millefeuille of eel and foie gras offers a great match of the smooth, round and fruity notes of the sake and the more unique, savoury characters of the eel and foie gras.
The signature dish of Chef Robuchon, marinated black cod with its firm structure and flavors, and slightly caramelised, fits perfectly with a cold glass of Dassai 23. Sake develops an extra dimension to this dish due to the sake's melon and peach aromas. Woelffle is taking food and beverage pairing to the next level and plays a major role in showcasing Monaco as one of the world's most outstanding gourmet locations." – Bradley Mitton
"The simpler the food, the harder it is to prepare it well. You want to truly taste what it is you are eating. So that goes back to the trend of fine ingredients. It is very Japanese. Preparing good ingredients very simply, without distractions from the flavour of the ingredient itself." – Joël Robuchon
Published with the consent of the authors of  "Signature Dishes of the Principality of Monaco with Wine Pairing Guide"​ by Bradley Mitton (Author), Zsolt Szemerszky​.
BUY THE BOOK  AT:  www.amazon.com/Signature-Dishes-Principality-Pairing-Russian/dp/1542987962/