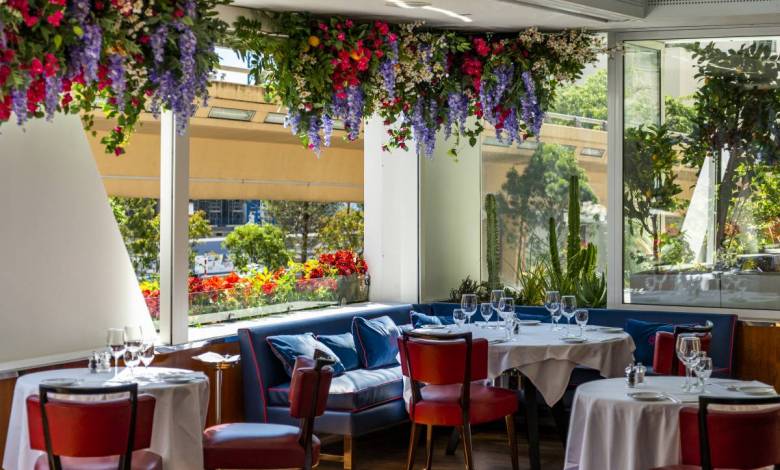 Grand Venetian chic at Cipriani, the carpaccio creators
More than just a gastronomic venue, Cipriani is all about great Venetian chic, a keen selection of exceptional products and typically Italian fantasy in its recipes.
The brand has just given a facelift to its Monaco restaurant. An amazing flowery terrace is now open to its guests. This setting truly contributes to the well-being and happiness you experience here, be it a charming, convivial lunch or a dinner in a more cosy atmosphere.
To grasp this unique restaurant's identity, let's go back to its history. In 1931 the Cipriani great-grandfather, who used to work for a small family trattoria, opened Harry's Bar in Venice, named after an American client and friend of his. One day a countess stopped by his place. She had been recommended to eat raw meat by her doctor. Giussepe Cipriani then invented a recipe of a very thin sliced beef, seasoned with a mayonnaise sauce. This succulent creation needed an arty name. It was thus baptized carpaccio after a Venetian painter. "Our dishes are not very elaborate, it is all about respecting the personality of all the ingredients. An uncompromising simplicity with a hint at our Venetian heritage, a touch of creativity giving each dish its identity".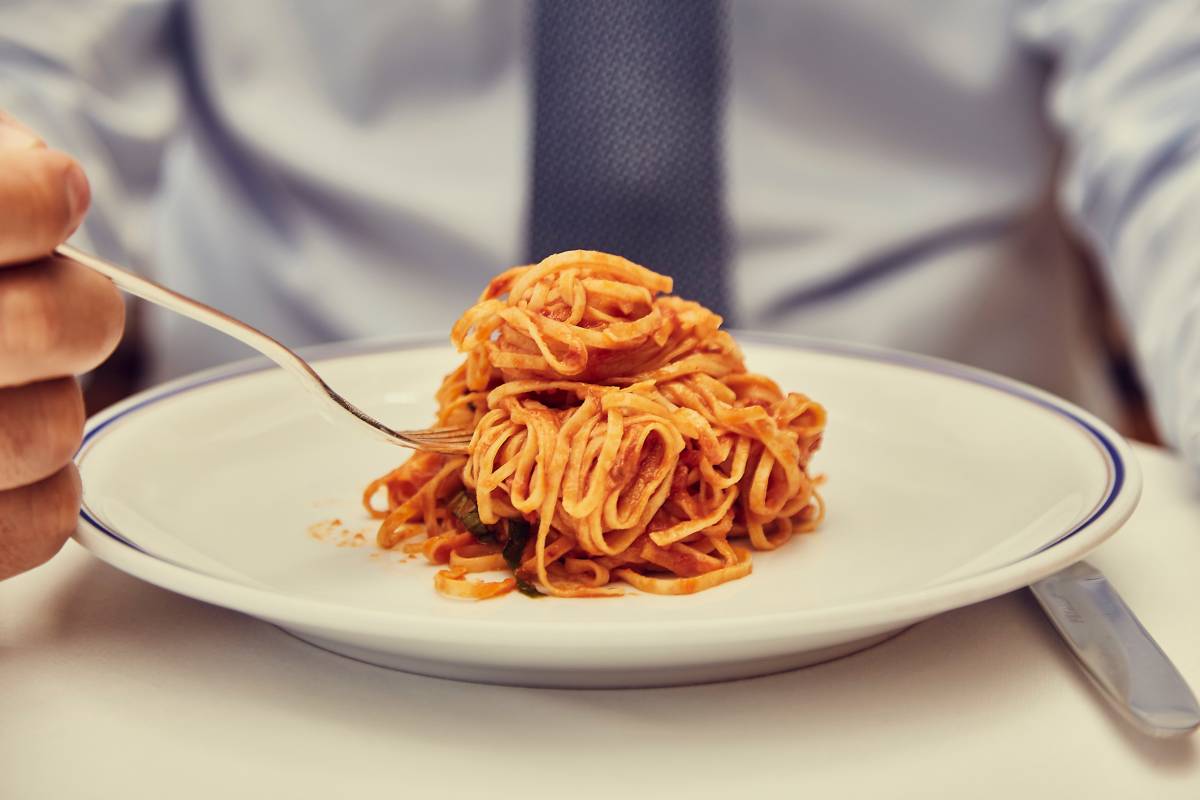 It is still part of the Cipriani house menu, charming us every time with its original and delicate flavour. Ever since its opening in the 1930s, Cipriani thus perpetuates its premium gastronomic traditions. Its know-how is passed down from generation to generation, definitely making it a gastronomic "must see". Following in the footsteps of the first Harry's Bar in Venice, visited by Katherine Hepburn, Gary Cooper and Orson Welles… it is now favoured by painters, writers and artists.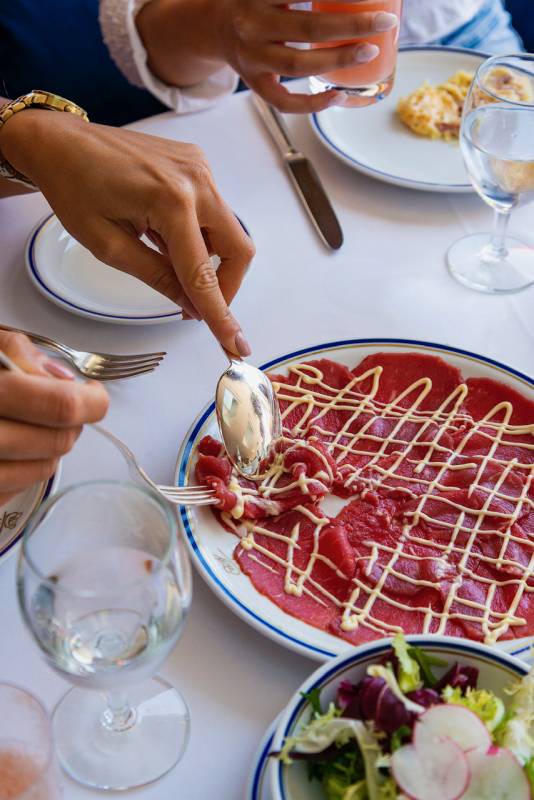 Cipriani Monte-Carlo
1, Avenue Princesse Grace, Monaco
Phone (+377) 9325 4250
NonnaMaria, grandma's specialties revisited in all simplicity
Simple and efficient — this is Sophie and Enzo's credo. Their family restaurant generously shares "nonna" recipes with Italian cuisine lovers. This sun-filled gastronomy, using carefully selected products, was inspired by a Neapolitan grandmother Maria. For their savoury recipes, the couple goes off the beaten track, having specially reserved land plots on the Amalfi Coast to grow their own tomatoes. They bring an amazing olive oil from Greece and have chosen the Bordeaux area for a red syrah and premium white chardonnay wines. As to their famous clam pasta, certified organic shellfish comes all the way from the Chausey Islands…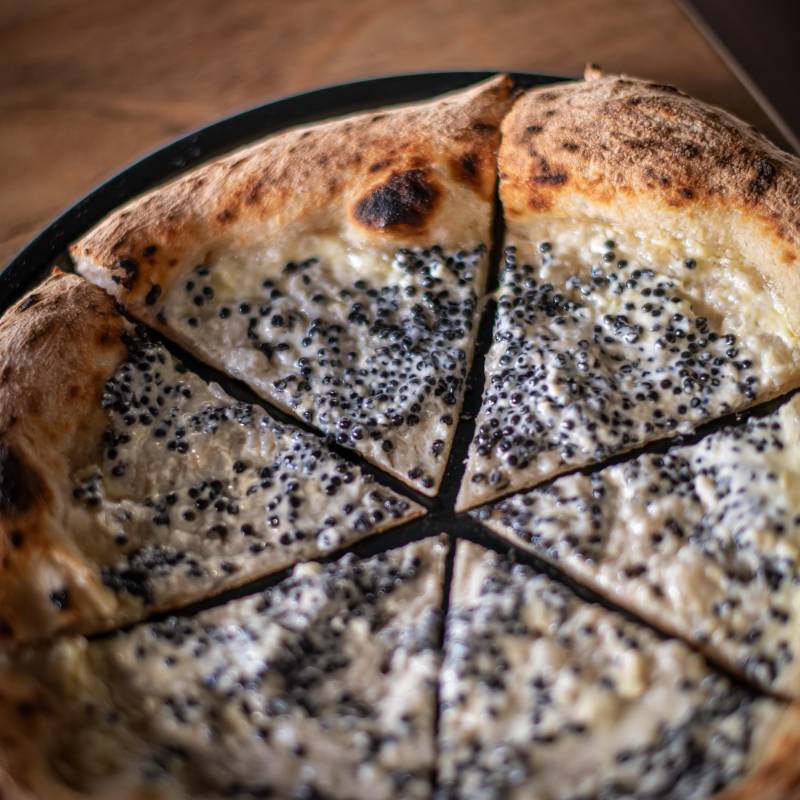 Everything is carefully thought through. The restaurant's informal atmosphere is well reminiscent of a meal with friends. Sophie and Enzo rightly position themselves as "creators of gourmet pleasures". To achieve this kind of excellence, they are happy to invest in the best quality products, adding a personal touch that makes all the difference. "Our philosophy is respecting seasonal products without sacrificing to fashion. In the Neapolitan tradition we treasure the spirit of the dish. For example, you will never find an egg on our pizzas! It's not what our culture is about ".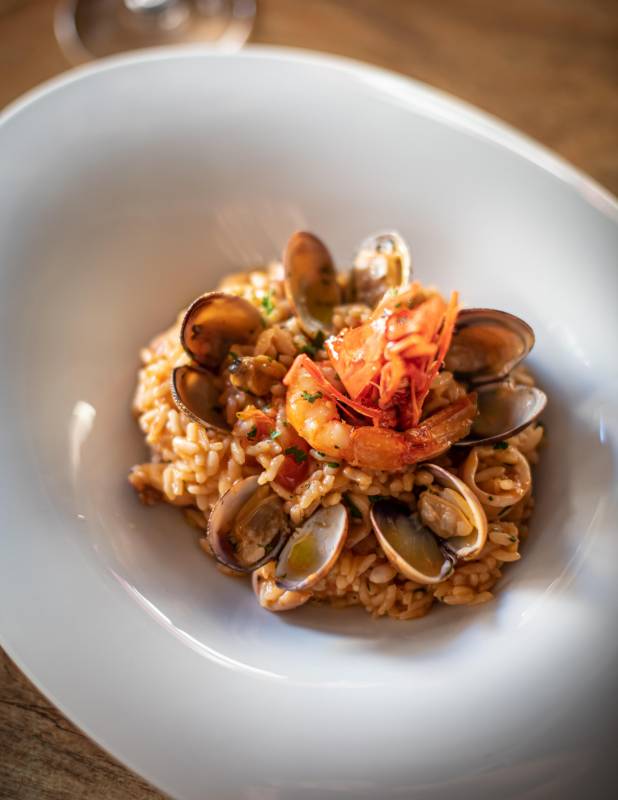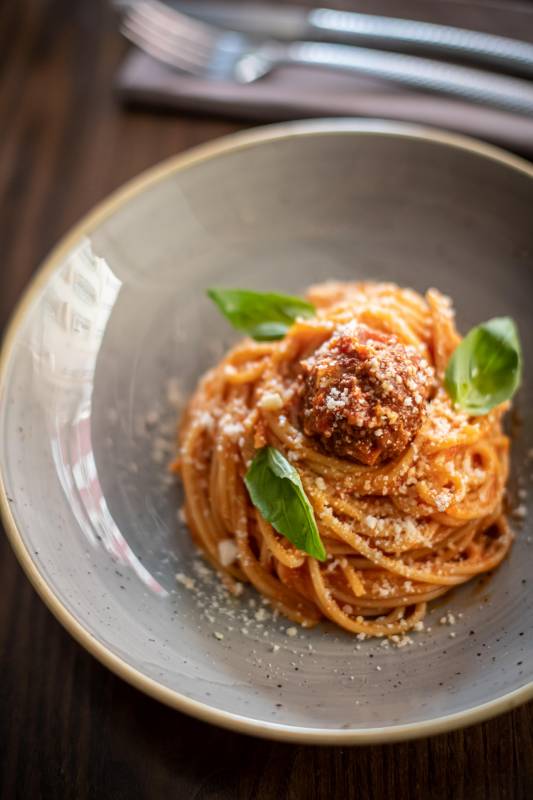 Speaking about NonnaMaria's pizza, it is highly praised by real connoisseurs. A Calabrian pizzaiolo religiously follows his Neapolitan recipes, letting the dough rise for 48 hours for an incomparable result.
A few Greek recipes complete the menu, highlighting the Mediterranean flavours.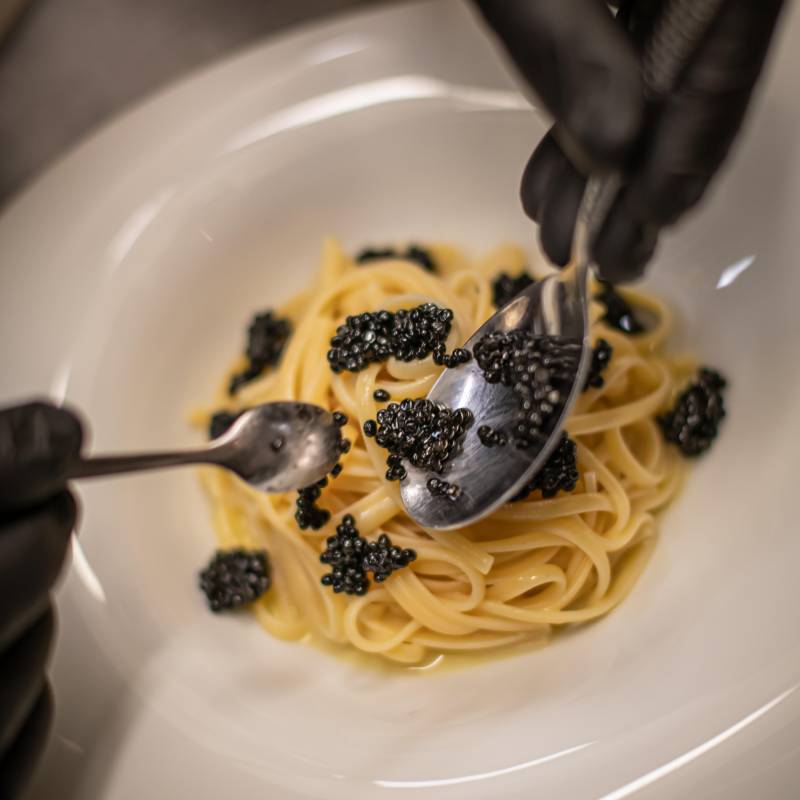 NonnaMaria
3, Avenue Saint-Laurent, Monaco
Tel (+377) 9797 5744
nonnamariamontecarlo.com
A cozy Mediterranean atmosphere with yachting views at Le Michelangelo restaurant
A haven of tranquility, perfect for a chat with friends. Le Michelangelo has been a Monaco favourite in the port of Fontvieille since 1987. Yacht views, a cozy setting, flowery decor, delicate porcelain crockery… Everything contributes to its cocooning and refined atmosphere.
Its truffle or clam pastas have been big time favourites with all Italian cuisine lovers. The chefs Nouri and Cristian specially go all across Italy to bring out the best of Mediterranean flavours.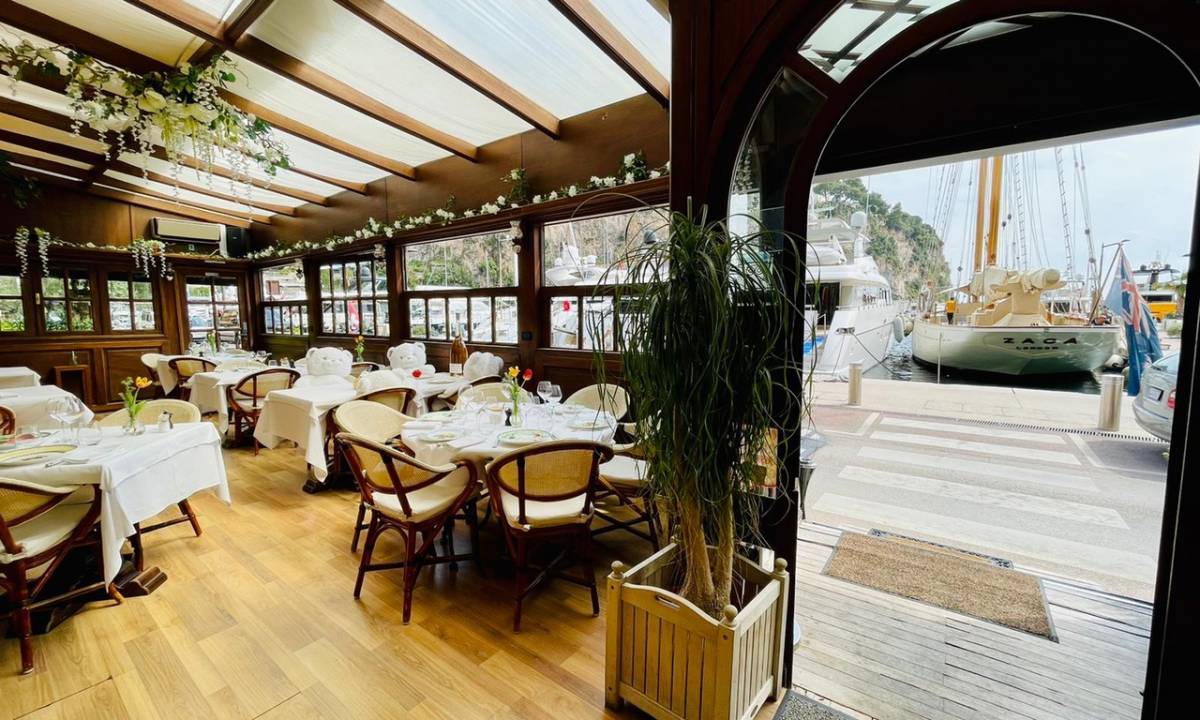 'We cook with love. It is all about taking our guests on a journey with these sunny dishes. Monaco is an international land. We are therefore inspired by products, colours and recipes from all the Mediterranean countries, with a Greek or Tunisian influence…', they tell.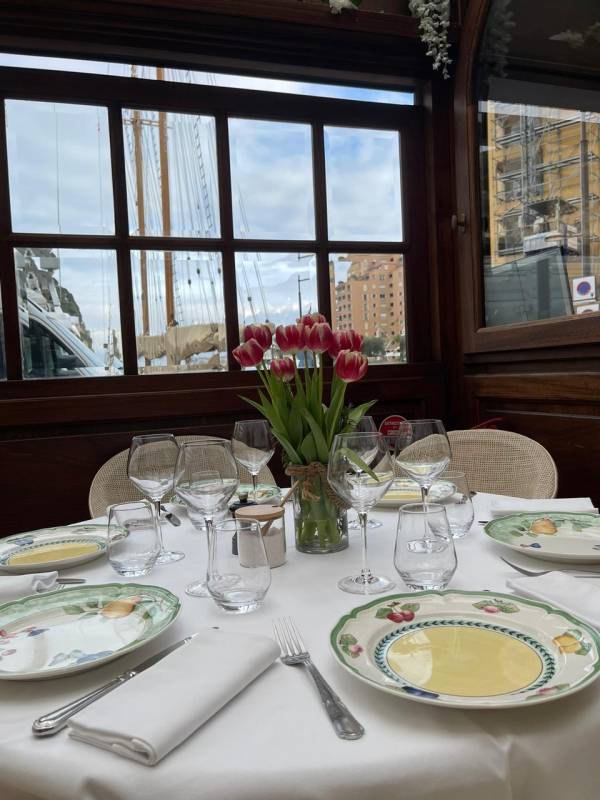 One of the restaurant's specialties is an artichoke salad with parmesan, a simple savoury dish, a pinnacle of finesse, others feature semi-cooked tuna, stuffed squid, sea bream tartare with pomegranate or a homemade frozen nougat and orange blossom dessert.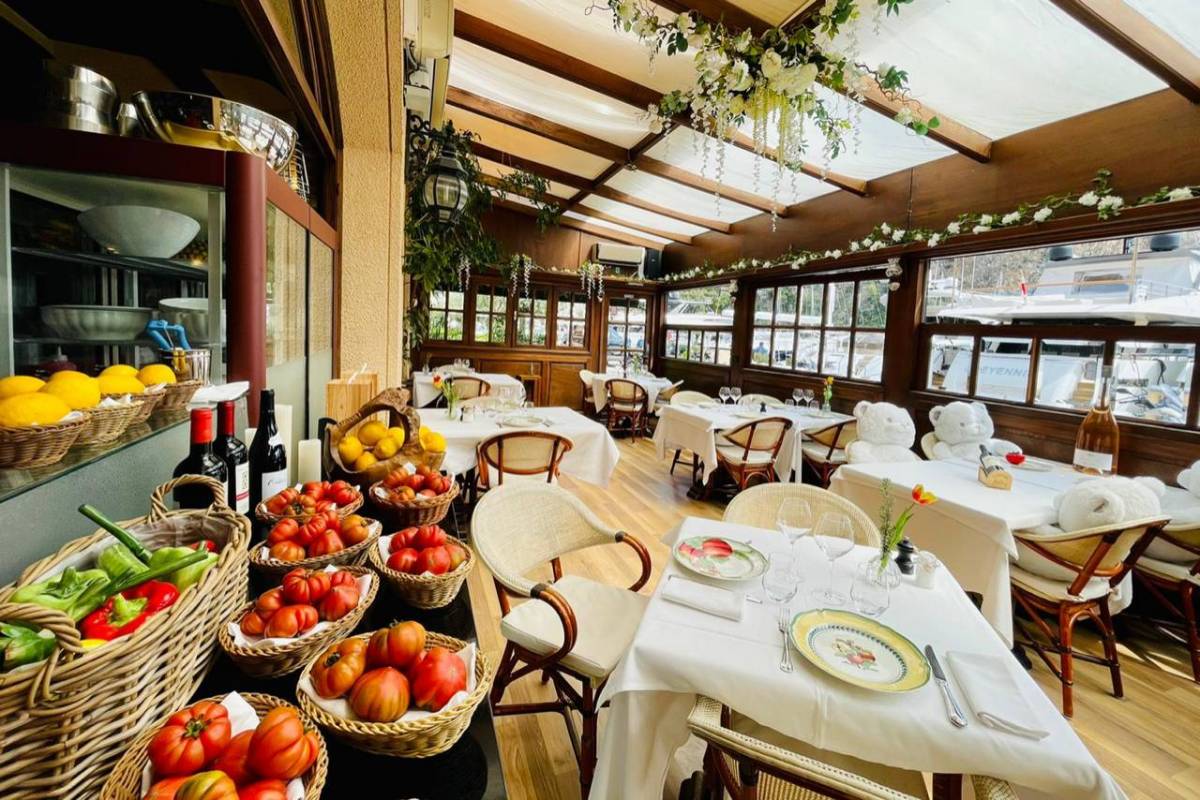 Roger Moore's creation, the restaurant's regular in the past, deserves a special mention. The actor had once volunteered to compose his own mozzarella salad. Since that day, Le Michelangelo guests always have a selection of Sicilian tomatoes, red onions and an excellent buratta to arrange this great classic to their very own taste.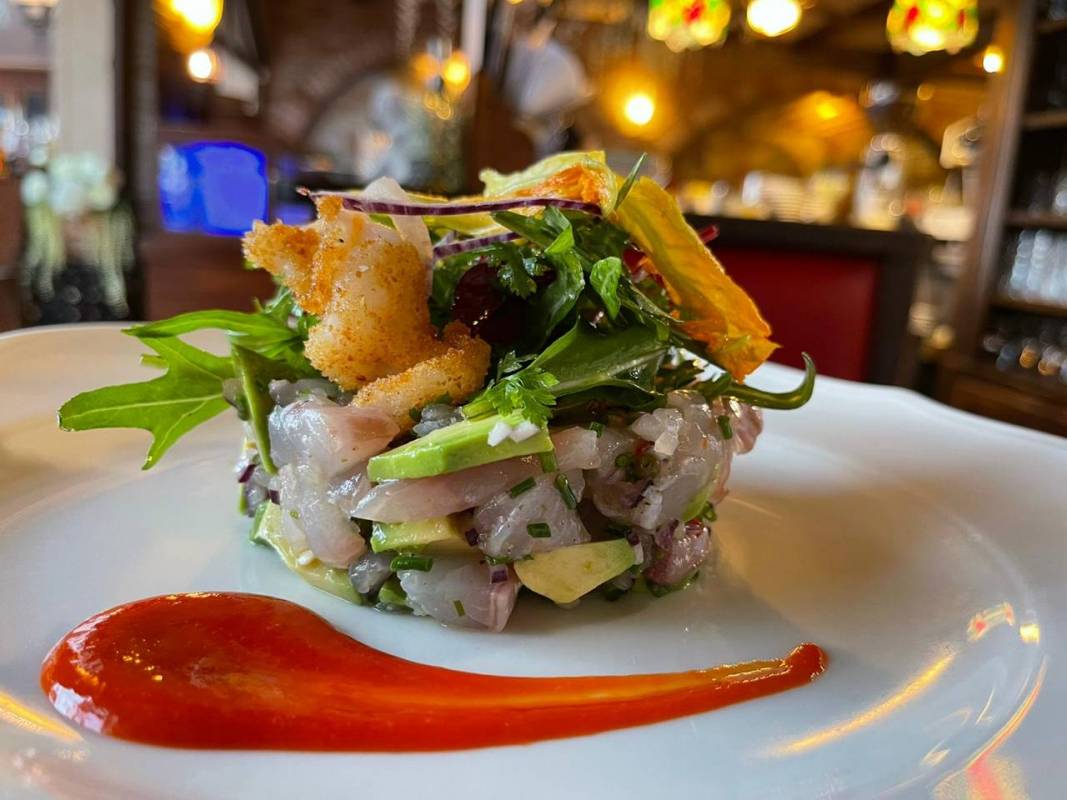 As for the wine list, France and Italy are in the spotlight with a few precious bottles and a large selection of more affordable wines.
Whether a business lunch or a romantic dinner, Le Michelangelo offers a setting suitable for all occasions — in peace and harmony.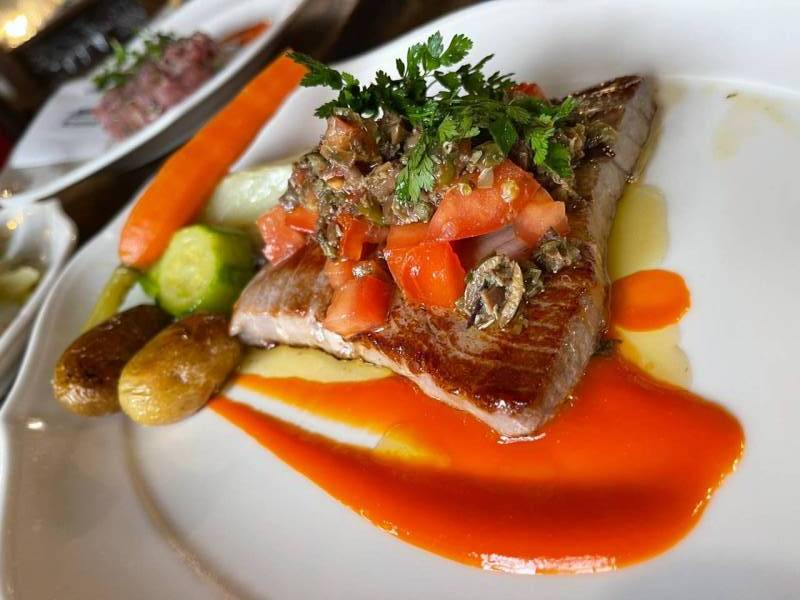 Le Michelangelo
8, Quai Jean-Charles Rey, Monaco
Phone (+377) 9205 7733
Tuscan warmth and Florentine charm at Cantinetta Antinori
Italian cuisine respectful of traditions, down to the smallest detail. La Cantinetta Antinori has brought an ancestral know-how to Monaco with its predilection for ingredients, land and authenticity. It first opened in Florence's Old Town back in 1957. The Antinori family, large landowners in Tuscany and Umbria, producing a number of prestigious wines, has restored the ground floor of an elegant Renaissance palace for their restaurant.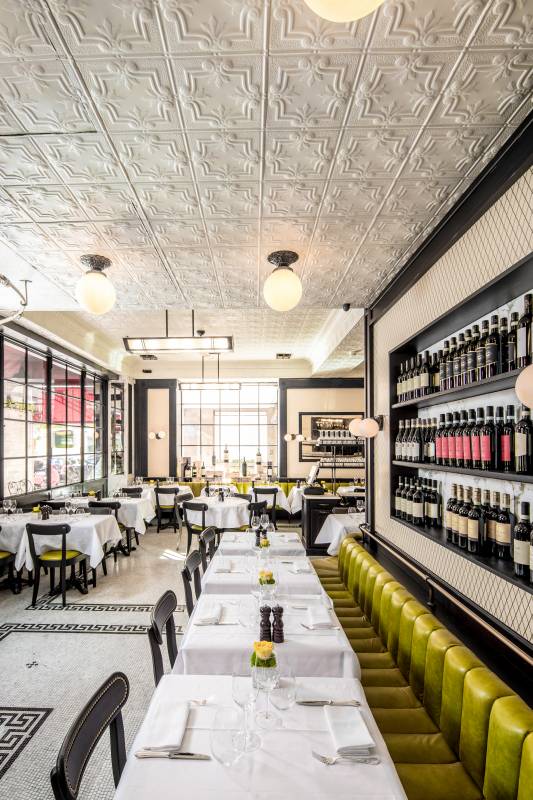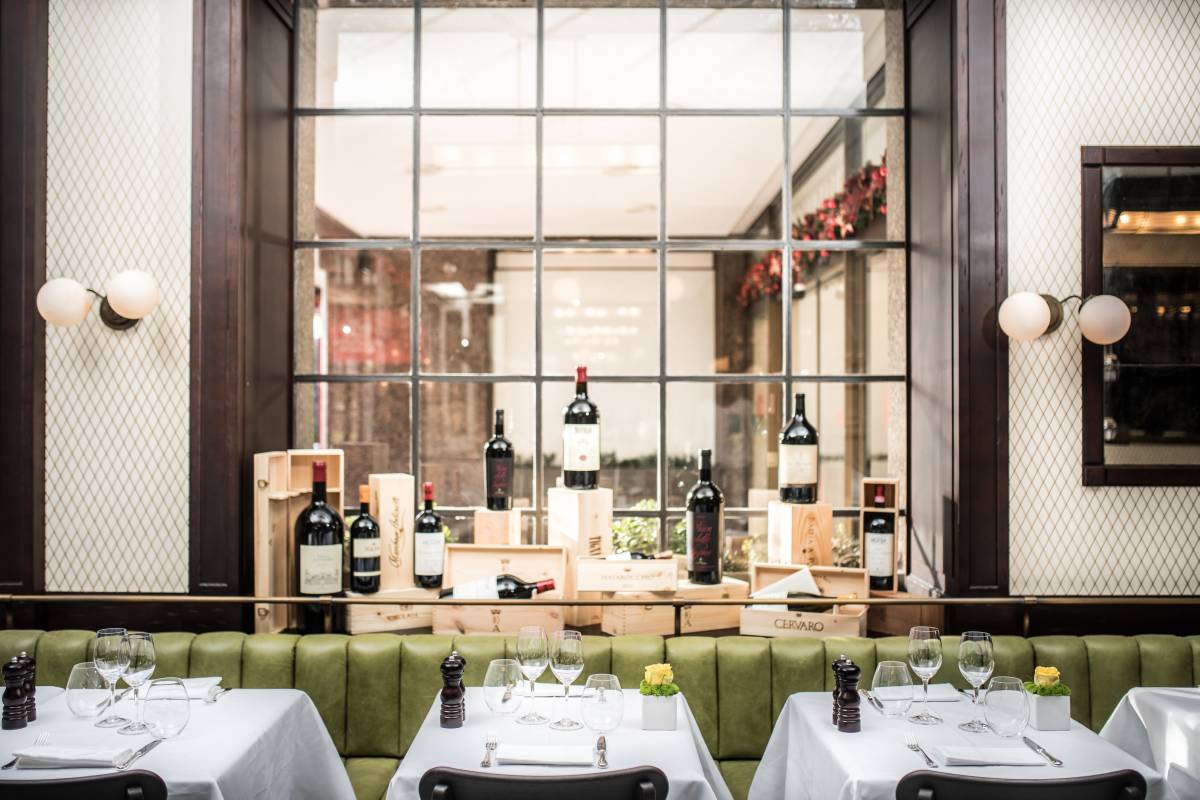 Warm and flavourful Tuscan gastronomy enjoyed a great success wherever it was exported, whether Zurich, Vienna, Moscow and now Monte-Carlo. Cantinetta Antinori, open from breakfast till dinner, is introducing us to a large selection of refined dishes made from the very best ingredients this land may offer. The Antinori philosophy is all about listening to nature and cultural rhythms. No question of going against the order of things and offering non-seasonal products. No messing with traditions either. "Our cuisine is very classic, very tasty and time-consuming. Traditional dishes, like veal stew, are simmering for hours… Same goes for our tomato pulp sauce embellished with bread and leeks. It takes a very long time to cook before being mixed with the pasta".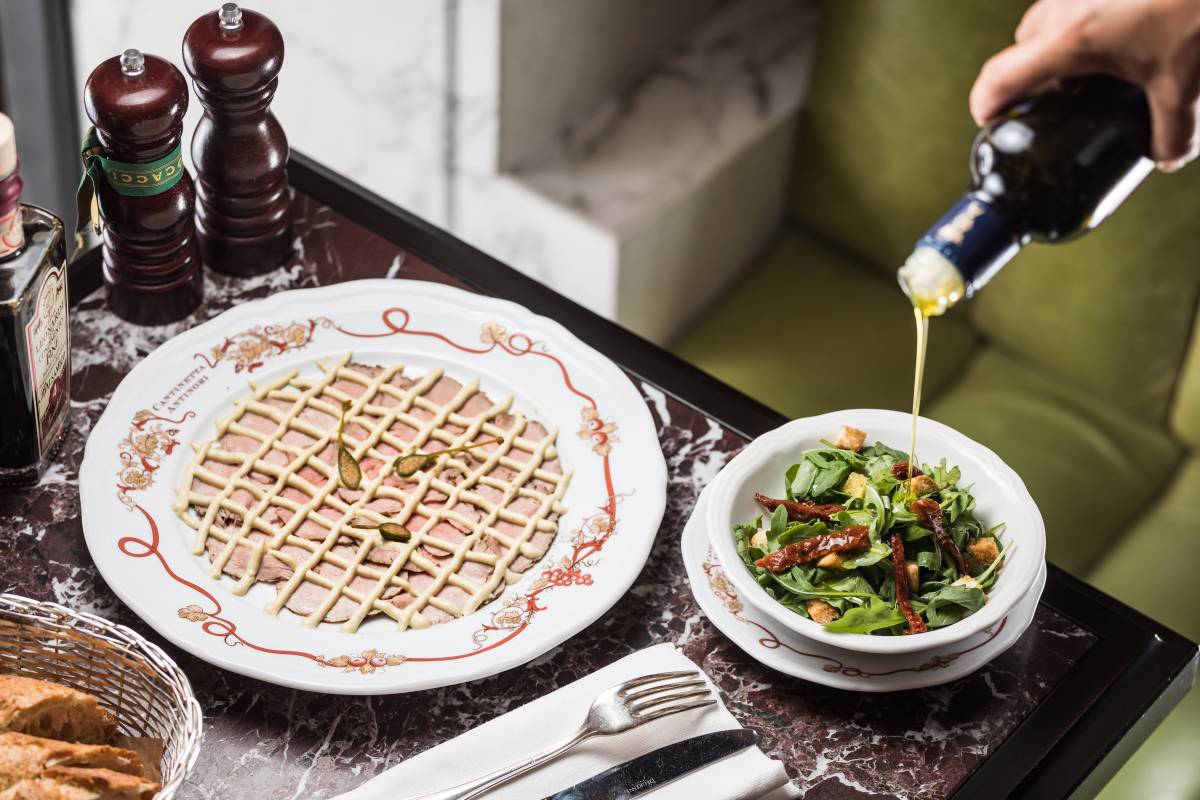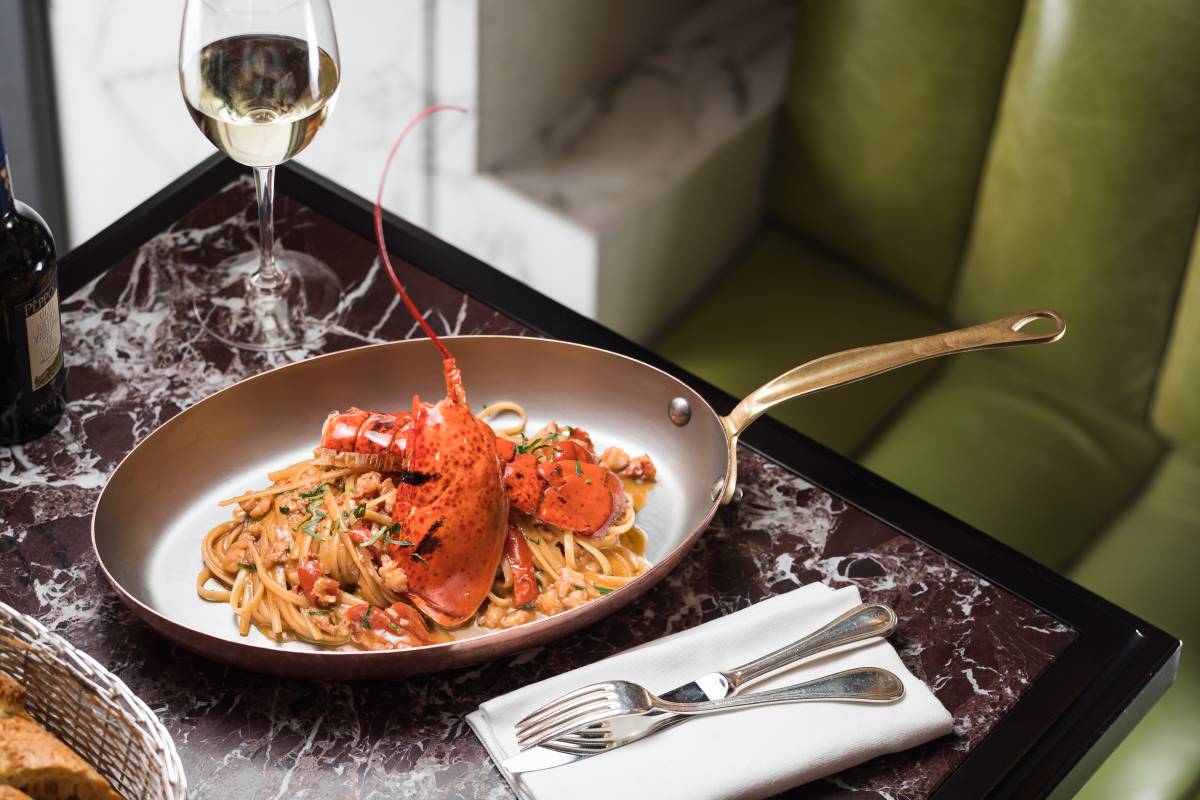 Much importance is given to wine, paired in perfect harmony with the dishes on the menu. They are also often integrated into the cooking process.  This happy marriage is delightful to our taste buds, taking us on an unforgettable journey to Florence, Siena and all their treasures.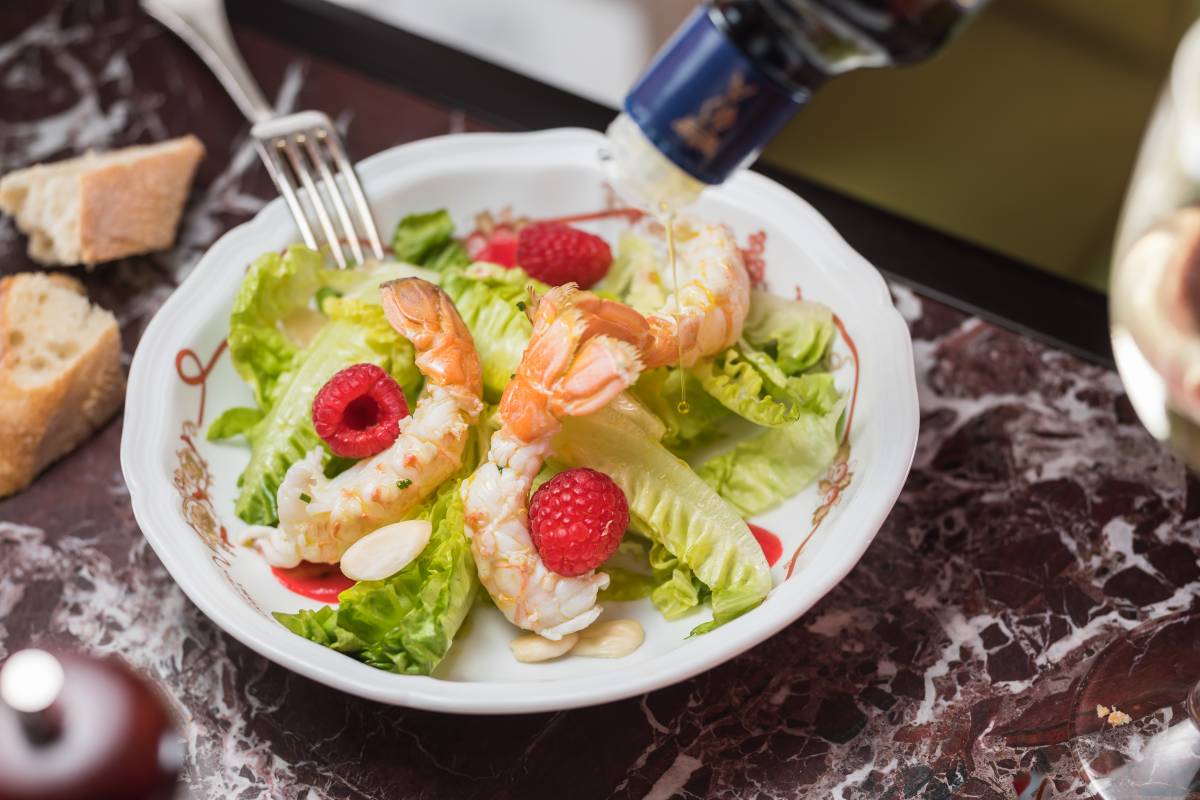 Cantinetta Antinori
11, Avenue Princesse Grace, Monaco
Tel (+377) 9777 0880
Love on the plate at Amici Miei
Passion, generosity and a burning desire to please… It all started as a love story which you can feel with every mouthful. The Amici Miei terrace is overlooking the port of Fontvieille. This restaurant is there to treat you to a cheerful meal, friendly service and an extremely refined cuisine.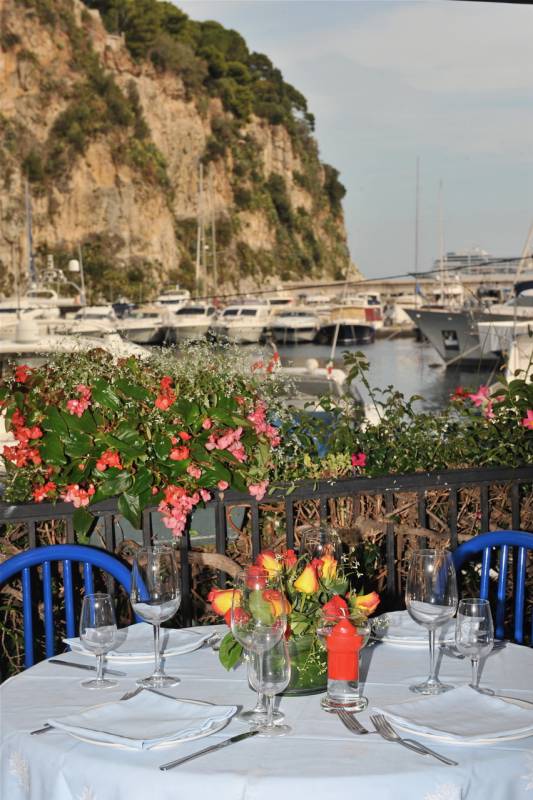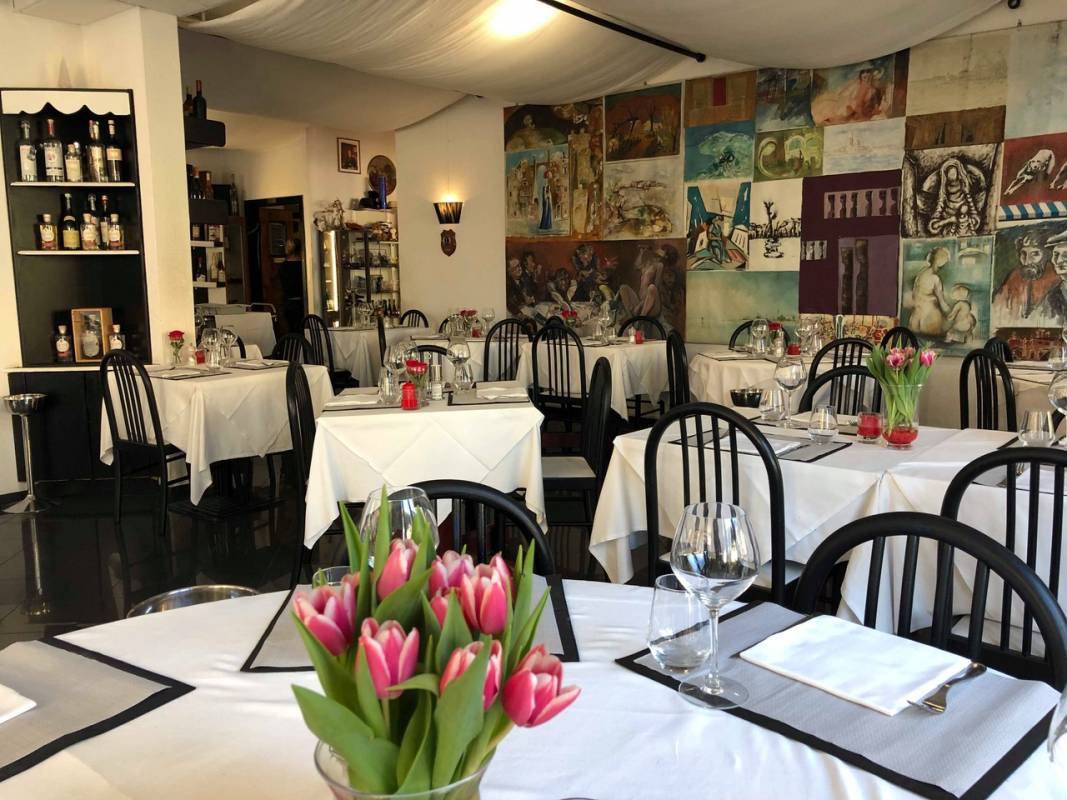 "For me it's all about passion. Selecting the best products on the market, I always bear in mind the people who will taste my dishes. I love art and it guides me in my choices". Chef Donatella, originally a stylist and now an artist, is putting all his creativity at the service of gastronomy. Giorgio's passion-inspired career change was well rewarded. Before Giorgio settled down in the Principality twenty years ago, his "Locanda dei Priori" in Perugia was crowned with a Michelin star. A long career as restaurateur thus started brightly for this jovial man, always happy to help his guests with advice, literally bringing the sun to their plate. And success shines just as glowingly as the Donatella couple inspire to please.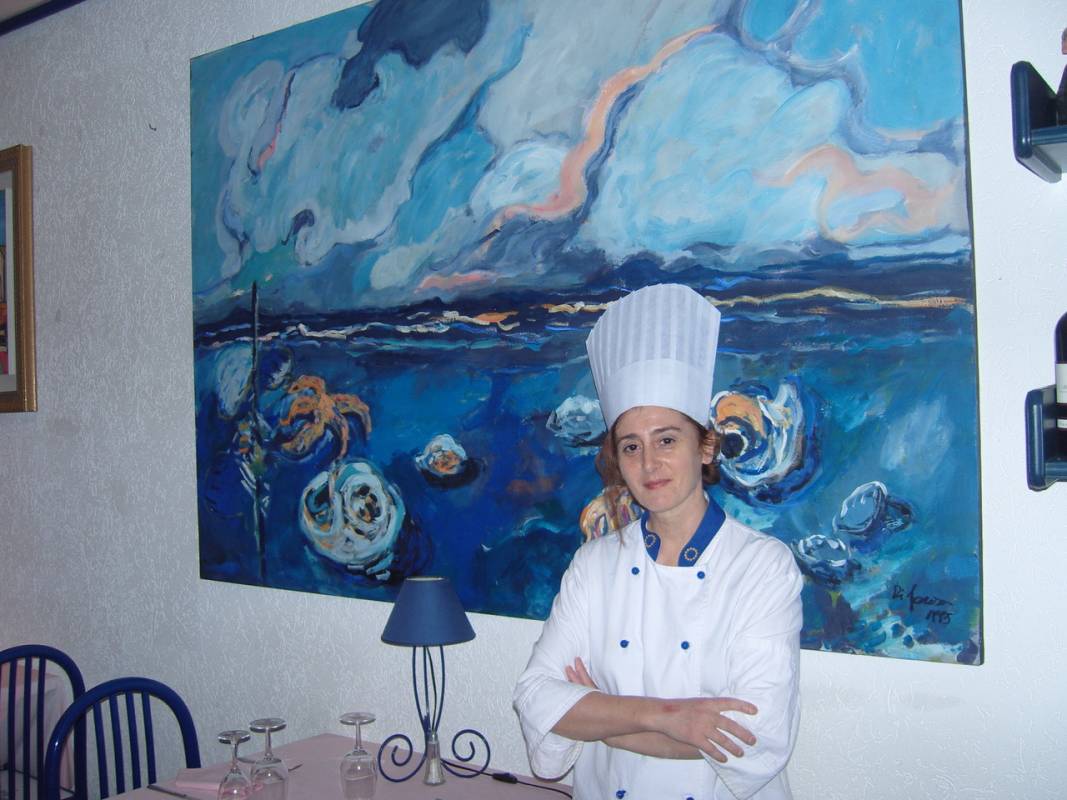 Original starters, such as marinated anchovies and sardines, pasta entirely made by Donatella according to ancestral recipes, fish with an incredible flavour… Cooking a delicate sea bass or turbot is all about perfect timing. They are deliciously garnished by candied tomatoes or a tender, grilled potato crust.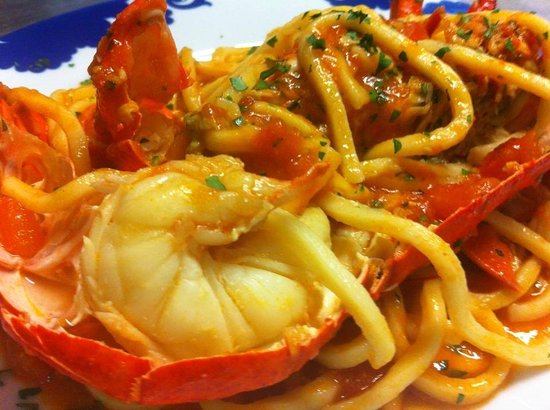 The menu also boasts some incredible wines — powerful and balanced reds, rosés and whites from Umbria. In a word, a precious destination that will hopefully soon be awarded a star. And a well-deserved one at that!
Amici Miei
16, Quai Jean-Charles Rey, Monaco
Phone : +377 9205 9214