A taste of paradise in «Romolo Mare», Bordighera (Italy)
Welcome to the Cape St. Ampelio promontory, the southernmost tip of the northern Italian coast. That's where the sun sets the last, glaring over the sea, just at the time of pre-meal drinks… The «Romolo Mare» restaurant on the Bordighera beach, in Liguria, is a treat for your taste buds and eyes alike. On a clear day, you may even get a glimpse of Corsica and the Porquerolles island froIts owner, Romolo Giordano, crowned with a Michelin star in his previous restaurant, wanted to make this magical place a privileged gastronomic venue. As for his colleague, chef Nadi Rakipi, he is passionate about fresh and healthy products.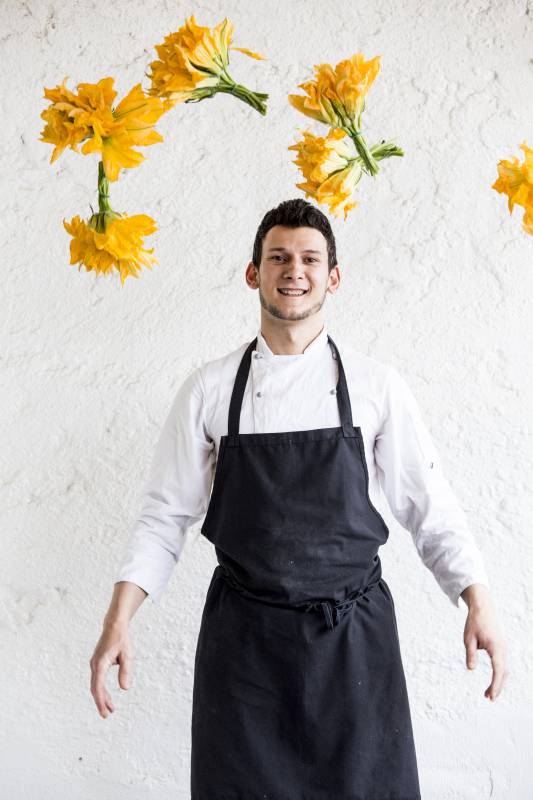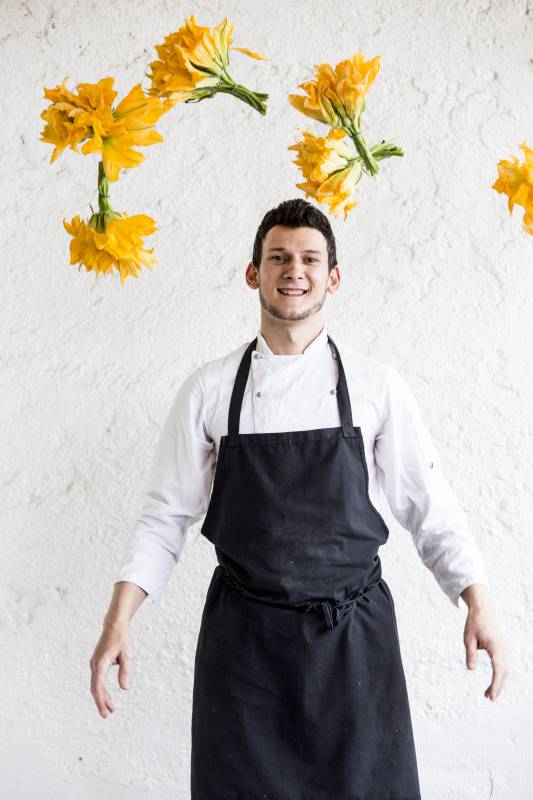 Their specialty is raw fish complimented by Imperia shrimps and tartare of tuna with soy or wasabi sauce. A true delight. Another popular dish is old-fashioned ravioli stuffed with chard, borage and curd under a sea bass sauce. Very traditional and inventive at the same time!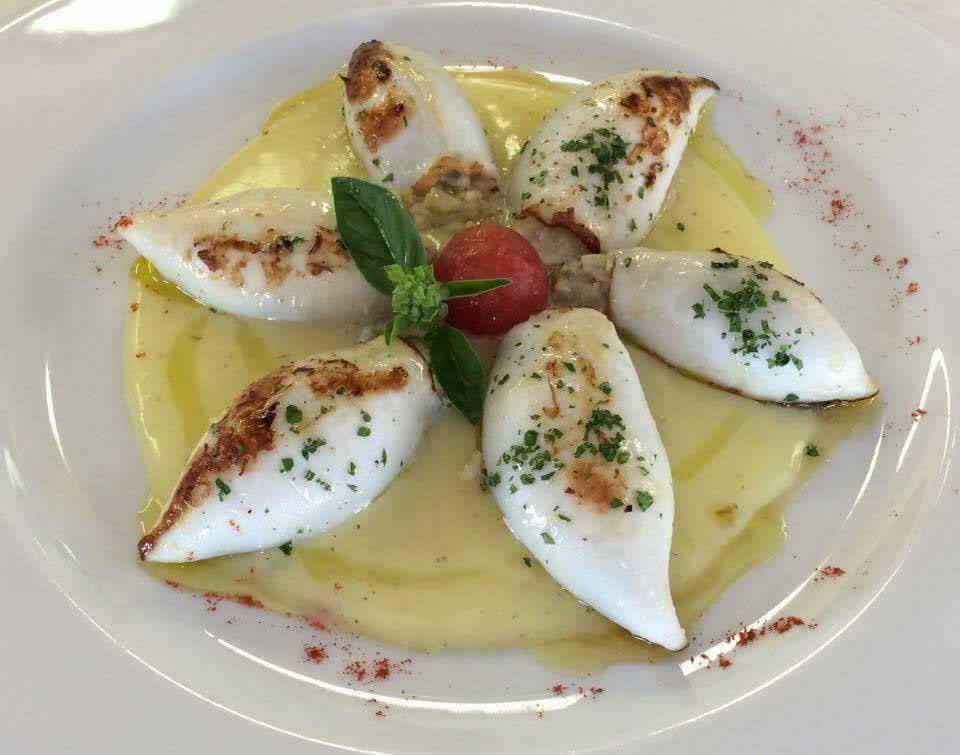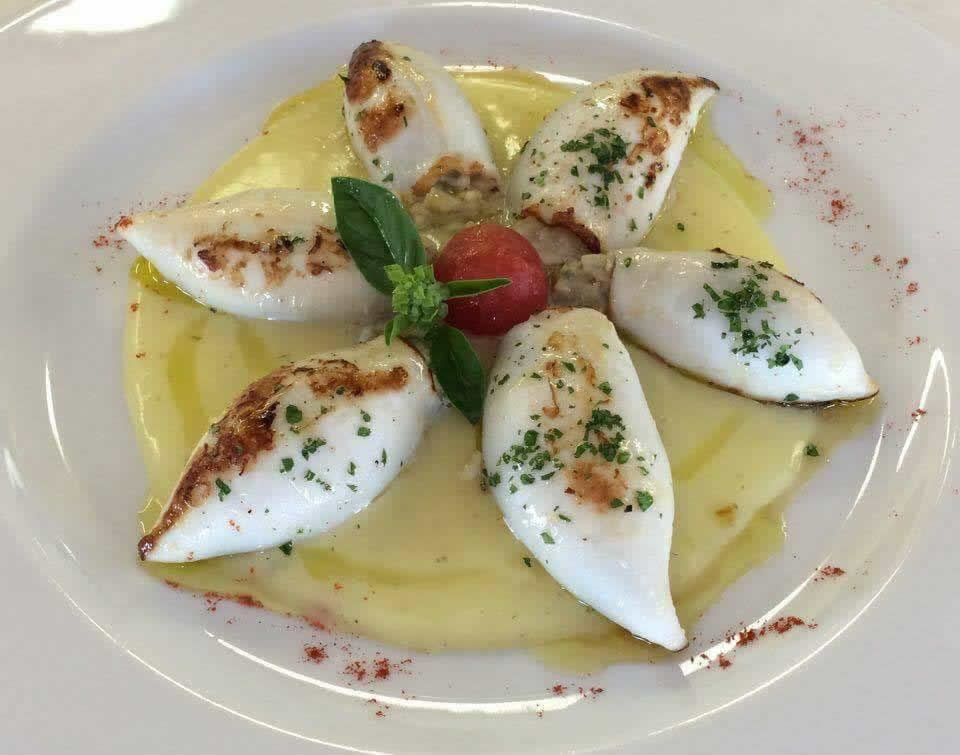 As to the desserts, the «Pavlova» invented in 1920 in Australia and named after a famous Russian ballerina, Anna Pavlova, is an absolute must. Light as a tutu skirt, this is a pyramid of meringue floating in ice-cream, milk and berries.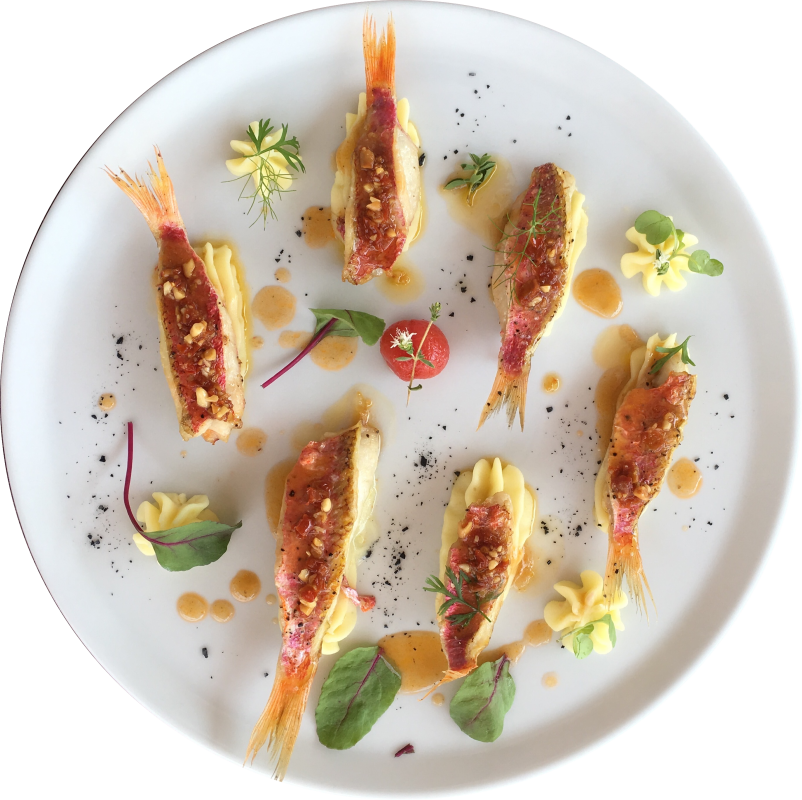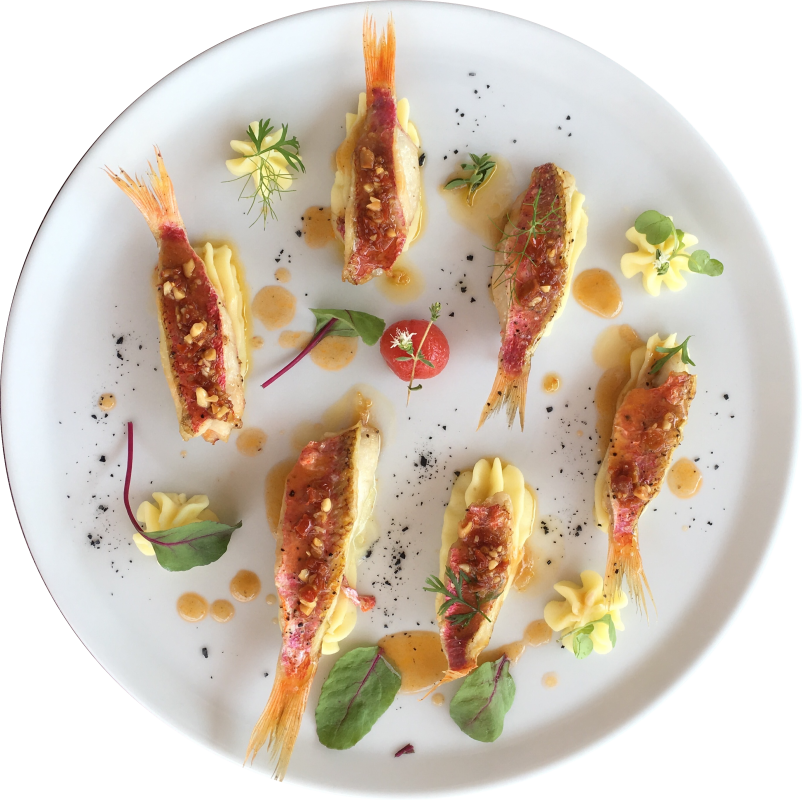 As to the wine list, it would have made Bacchus' head spin. It features about 320 Italian, French, Spanish and Turkish wines, a hundred of them certified organic. We would particularly recommend the pigato, a dry and fruity local wine, an excellent grilled fish pairing. Truly a firework of flavours.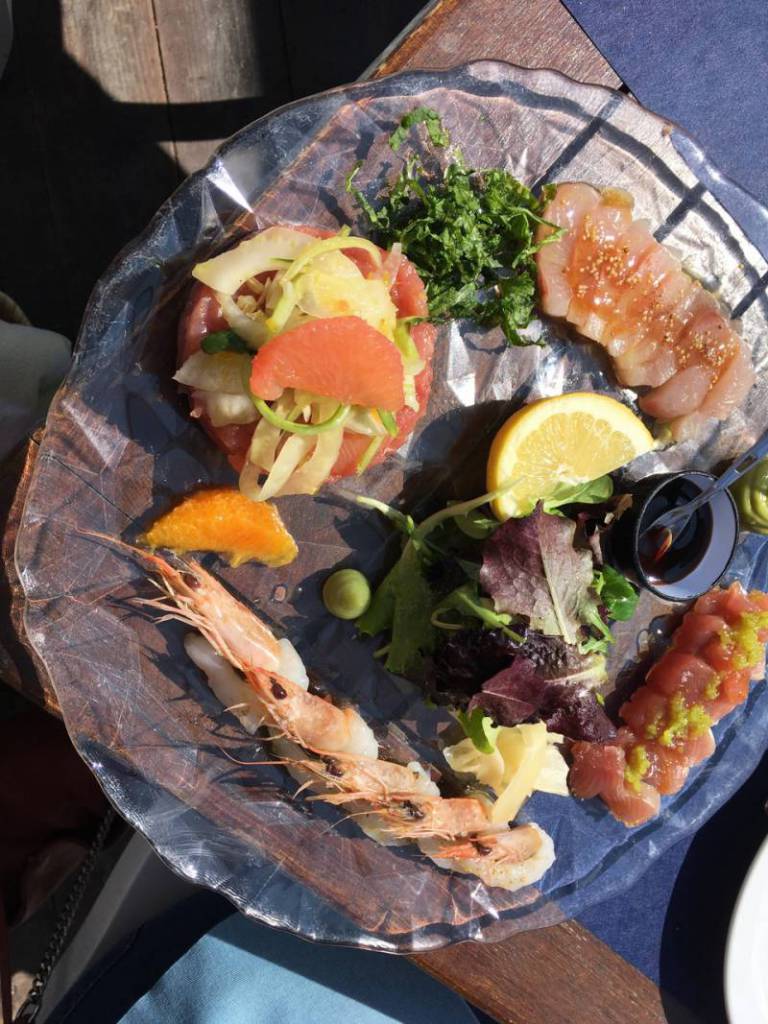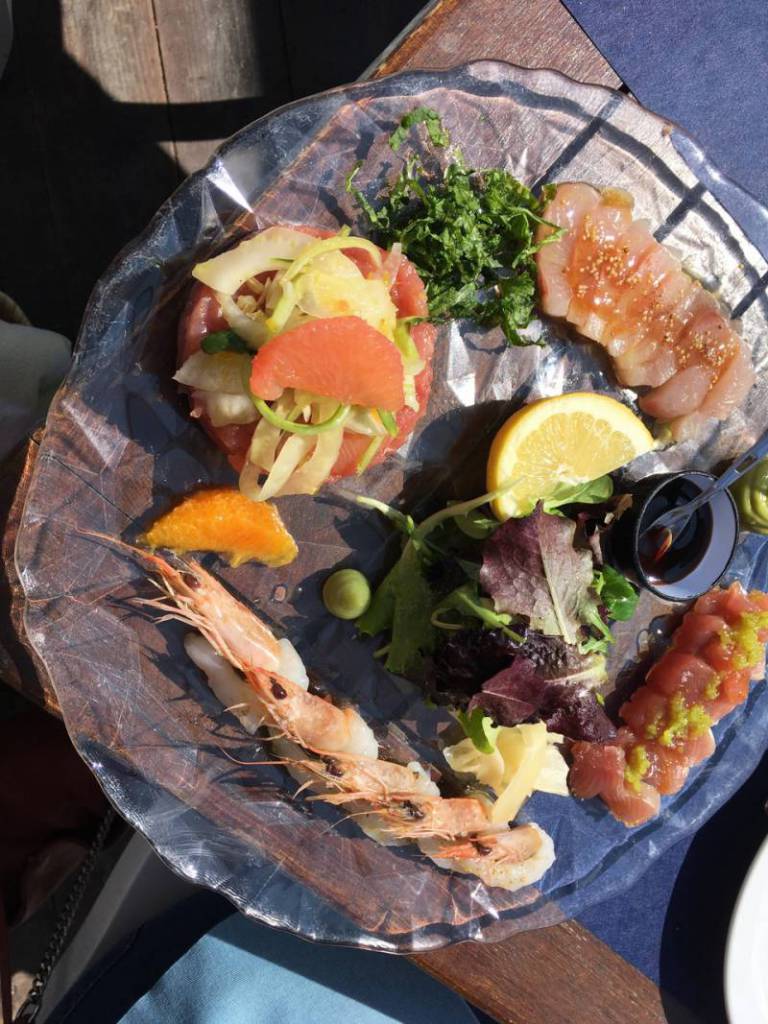 Romolo Mare
Amarea Bordighera — Lungomare Argentina, 1, Bordighera
Reservations (+39)0184 261105
The chic lounge in «Beau Rivage», Nice (France)
Right in the heart of the Bay of Angels, the «Beau Rivage» lounge and restaurant is a spot of relaxation, luxury and beauty. This chic and classy venue, right next to the sea, offers you a festival of Mediterranean flavours favouring simple, healthy and fresh local products.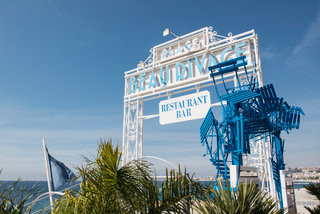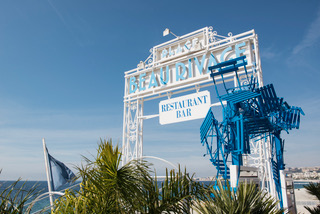 Quality meats from Limousin, Auvergne or Burgundy, original tasty salads and, above all, local seafood. Freshly fished, cooked to perfection and decorated with crispy vegetables, the fisherman's plate is truly generous and delicious. A fish soup, complimented by pieces of cod is delicately spiced… A lobster pond was specially installed here to satisfy the most demanding palates.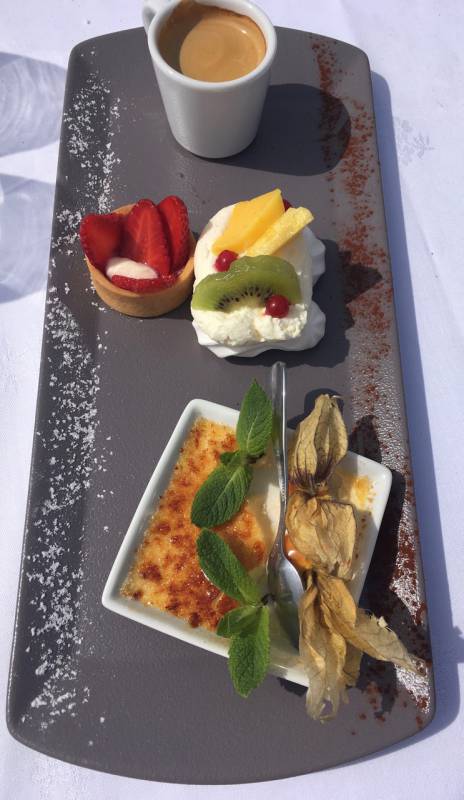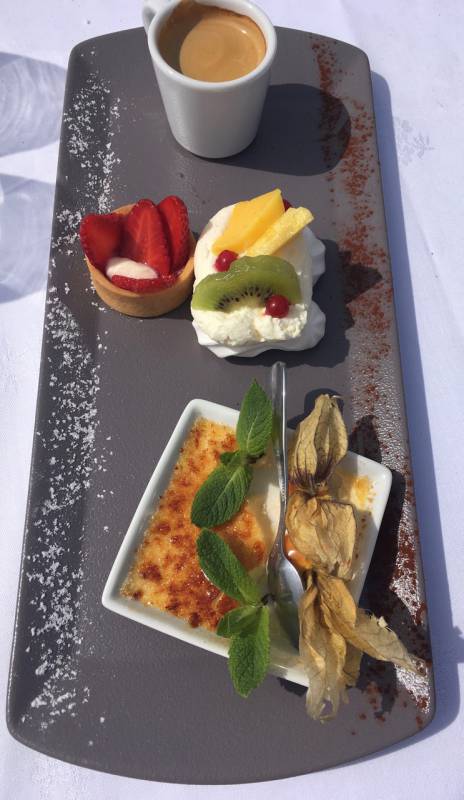 Desserts and wines are just as refined, featuring Provençal, with fruity and sunny notes.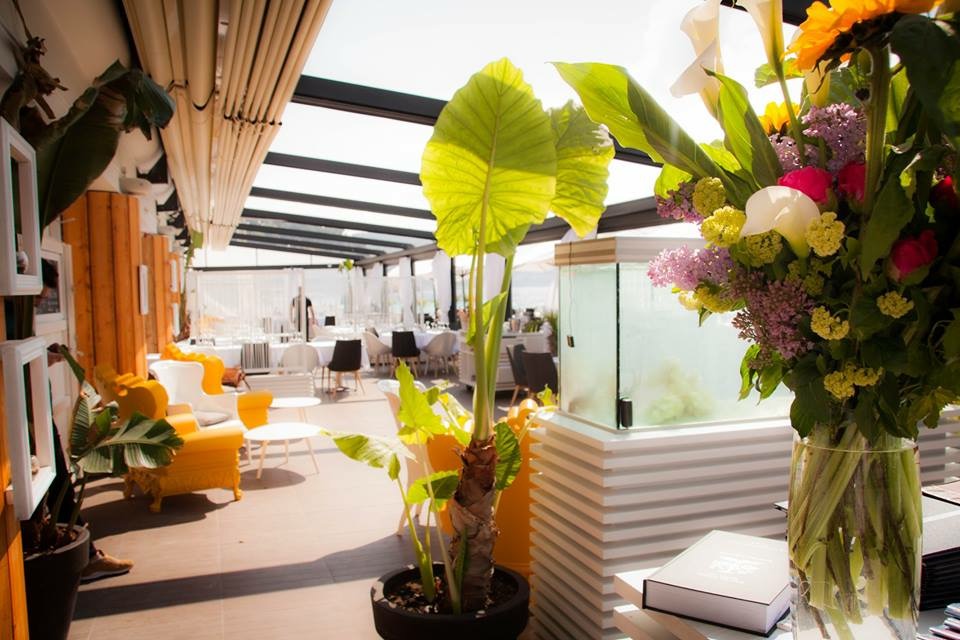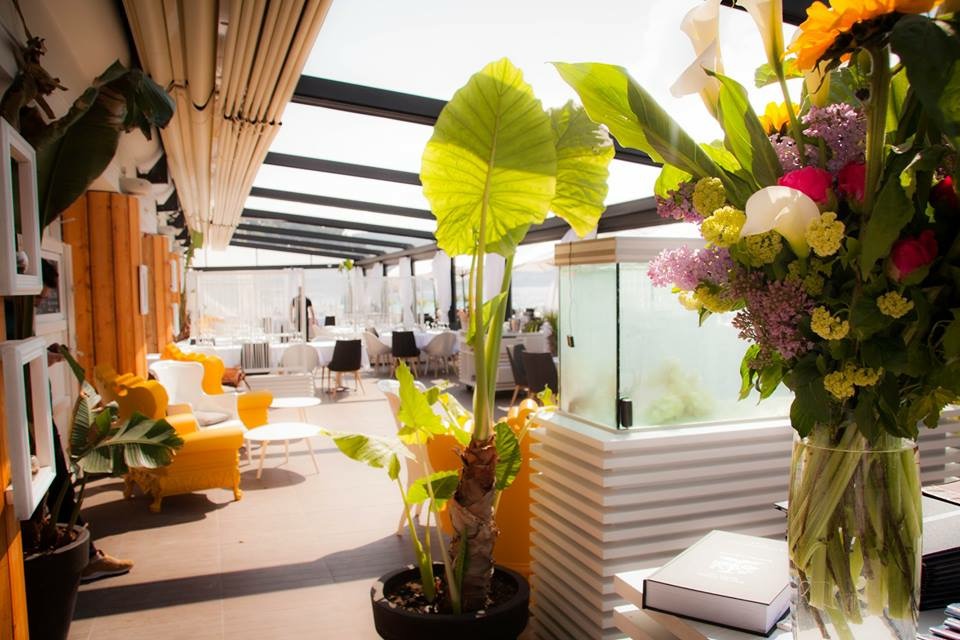 And to fulfill your sense of beauty, the «Beau Rivage» has invited a plethora of local artists rethinking the blue chair, emblematic for the city of Nice. It has become a symbol of this beach deeply anchored in its landscape and dutifully visited by its many tourists. At sunset, this place becomes truly magical. The castle hill is glittering in the east while the pearl necklace of the Promenade des Anglais is sparkling in the west.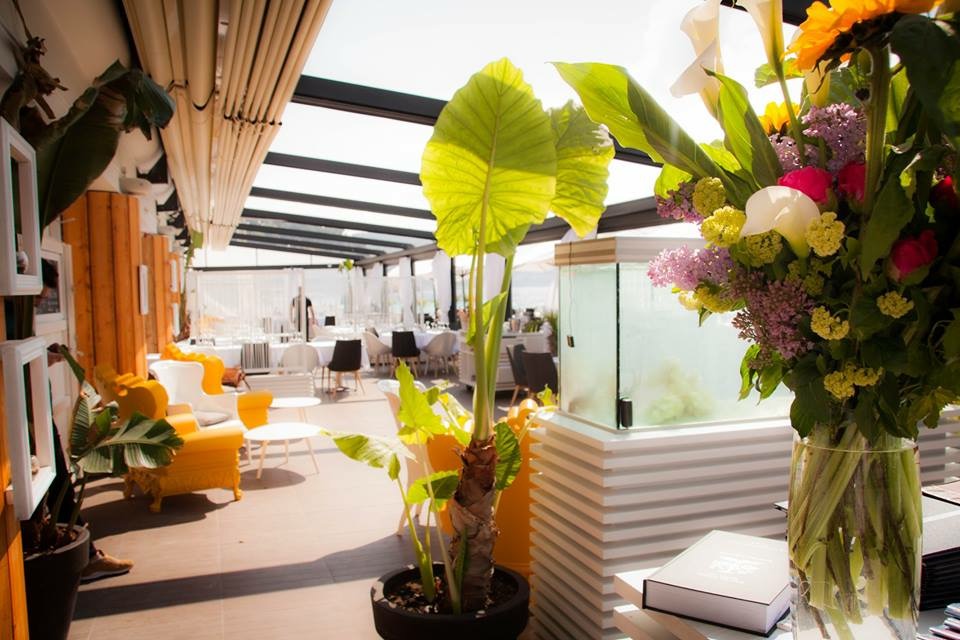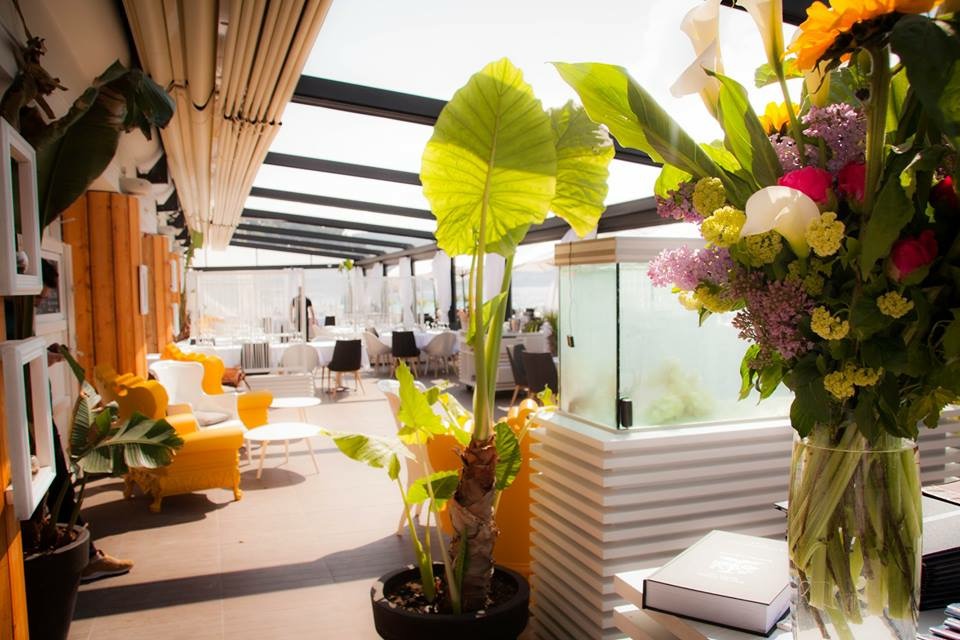 Plage Beau Rivage
107 Quai des Etats-Unis, Nice
+33(0)4 9200 4680
Life in the pink in «La Note Bleue», Monaco
An oasis of well-being in the very heart of Larvotto, «La Note Bleue» is a cocktail of delights. Over the years this place has become a benchmark for jazz performances and a harbour for the greatest musicians. André Ceccarelli, Pierre Bertrand, Nicolas Folmer, Mike Stern, Spiral Trio, Nicolas Viccaro, and 30/70 Collective will be all performing this summer at dinner time, setting the Monaco beach on fire!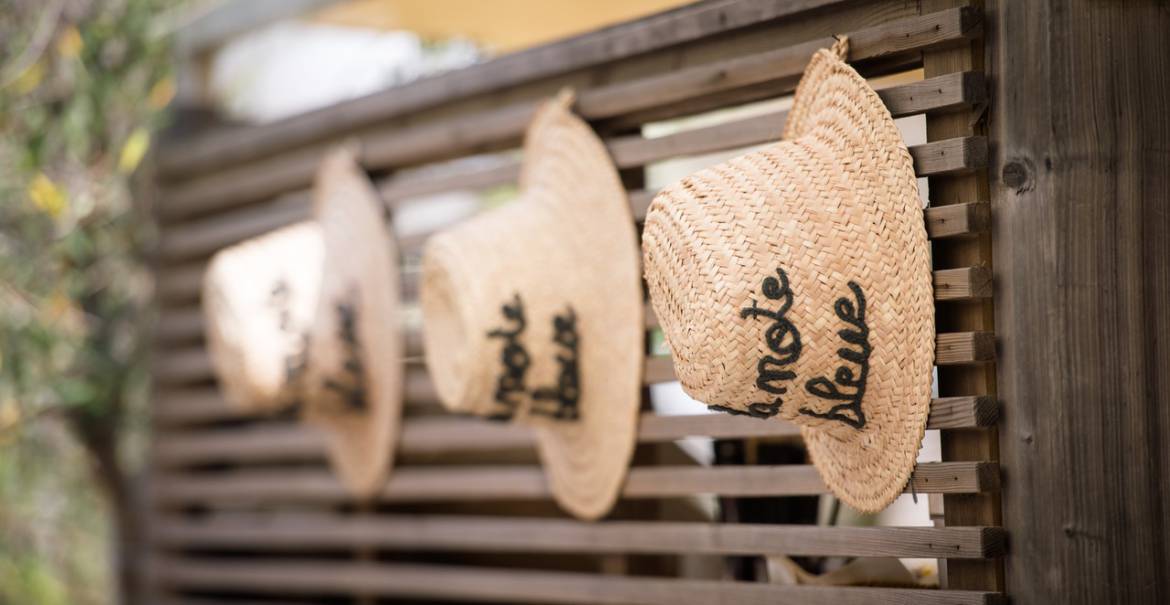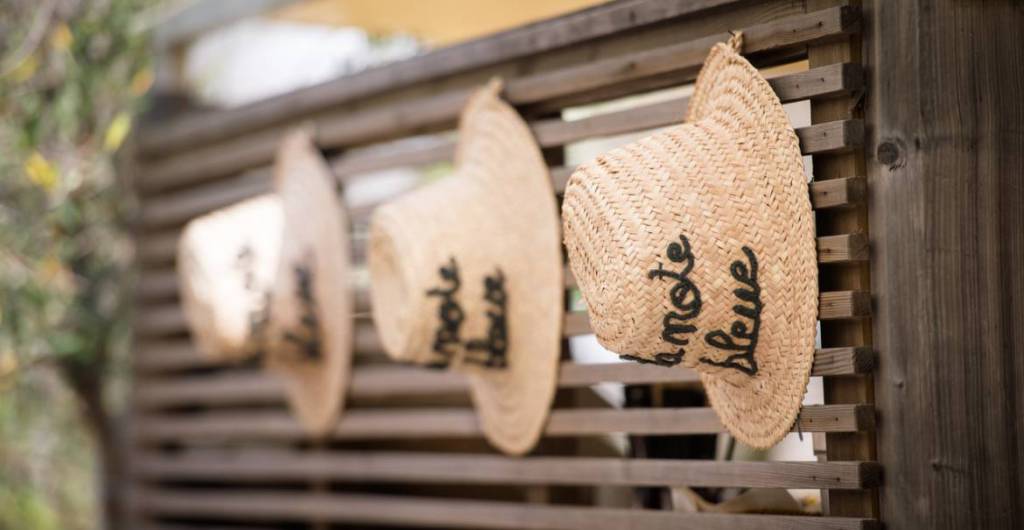 Musical notes originating from faraway lands are a perfect match for the gastronomic sensations that you would appreciate on your plate. This is a good enough reason to see life in the pink!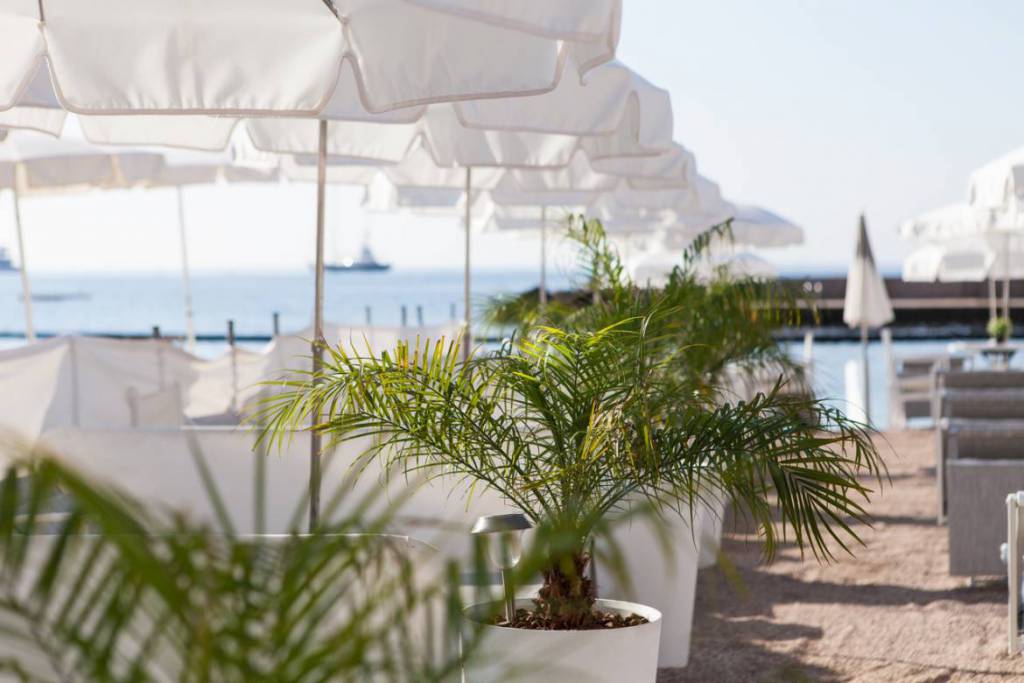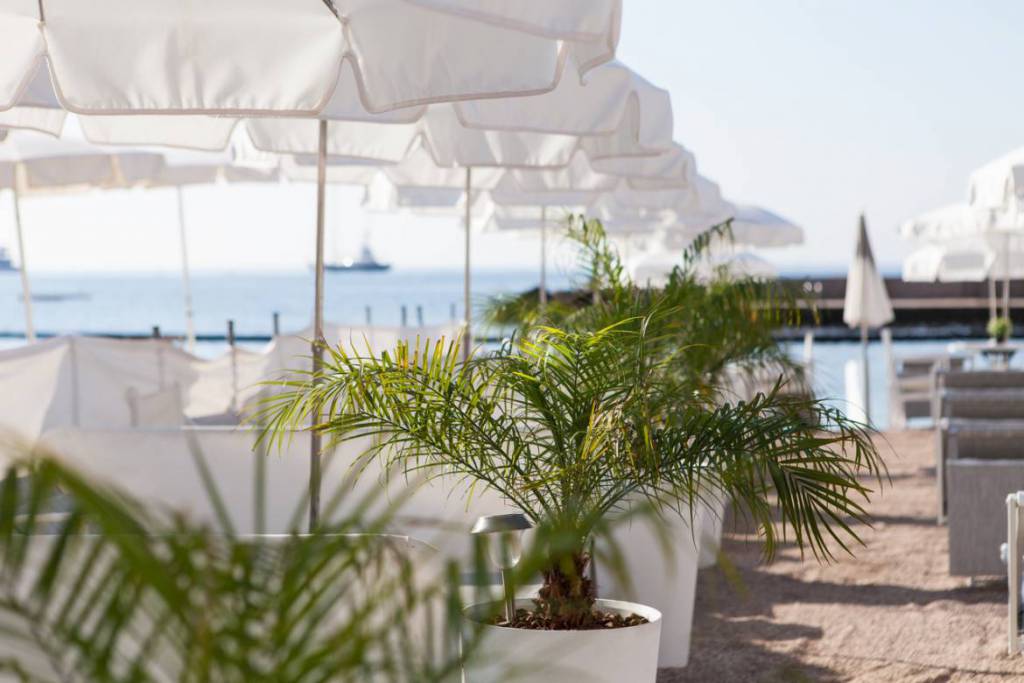 The chef, Laurent Paya, has been in charge of the kitchen for quite a few years. A graduate of the Escoffier school in Cagnes-sur-Mer, and having proven himself in «Les Fréres Roux» restaurant in London, after a dozen years spent in the Caribbean, he is finally back in the Mediterranean sharing the best of his exotic experience. These are some of his specialties: spicy coco red curry casserole enriched with clams, prawns or scallops, sea bass accompanied by ratatouille and spinach sprouts. Or some typically Asian starters: Uramaki, ura california, futo maki and Alaska hot roll. Introducing exotic flavours to local fish is his leitmotif indeed.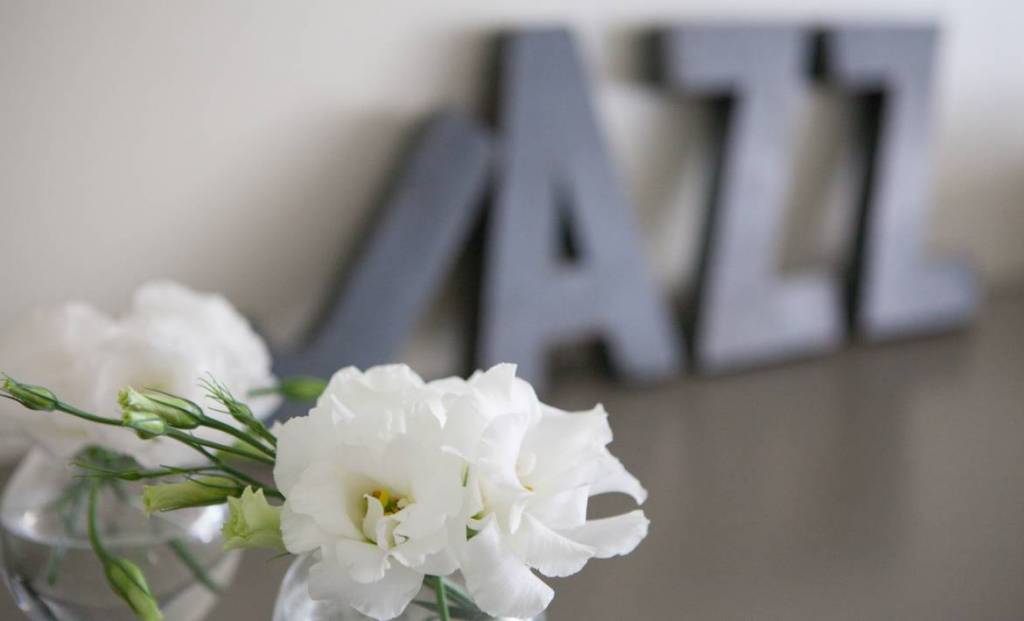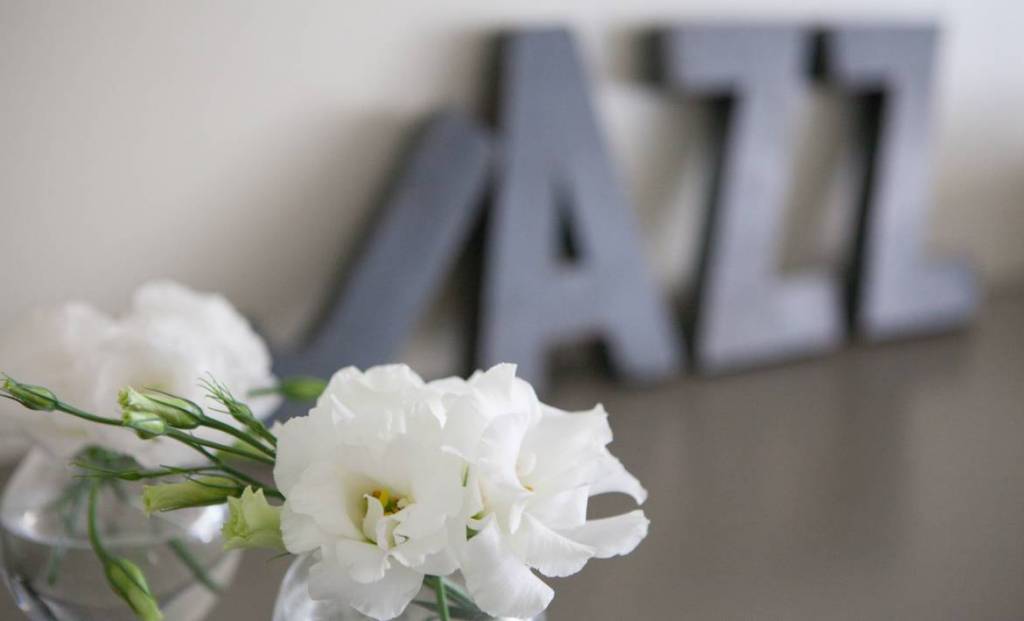 «La Note Bleue» is thus taking us on a long journey, starting at lunch time with some original gastronomic discoveries and crowned by a dinner feast accompanied by exhilarating music.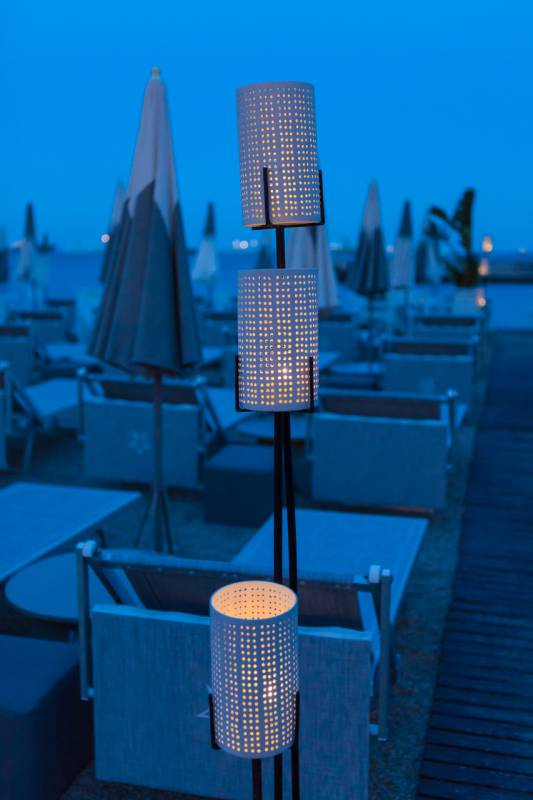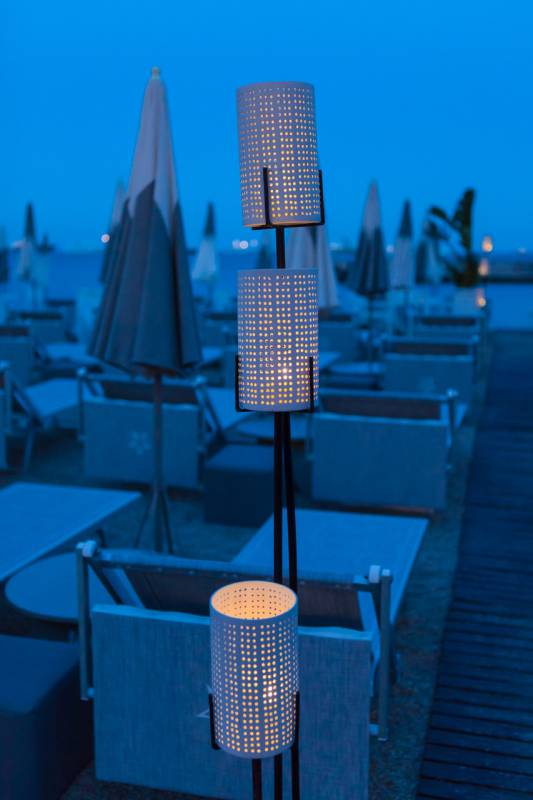 La Note Bleue
Avenue Princesse Grace, Plage du Larvotto
+377 9350 0502
The two atmospheres of the idyllic La Mala Beach, Cap d'Ail (France)
A fragrant path lined with nasturtiums and weeds will take you to a real oasis away from the turmoil, traffic and noise. This is La Mala, one of the most beautiful French Riviera beaches opening onto a crystalline, occasionally turquoise sea. This magical landscape invites us to enjoy a meal, a stroll or relaxation in two different atmospheres.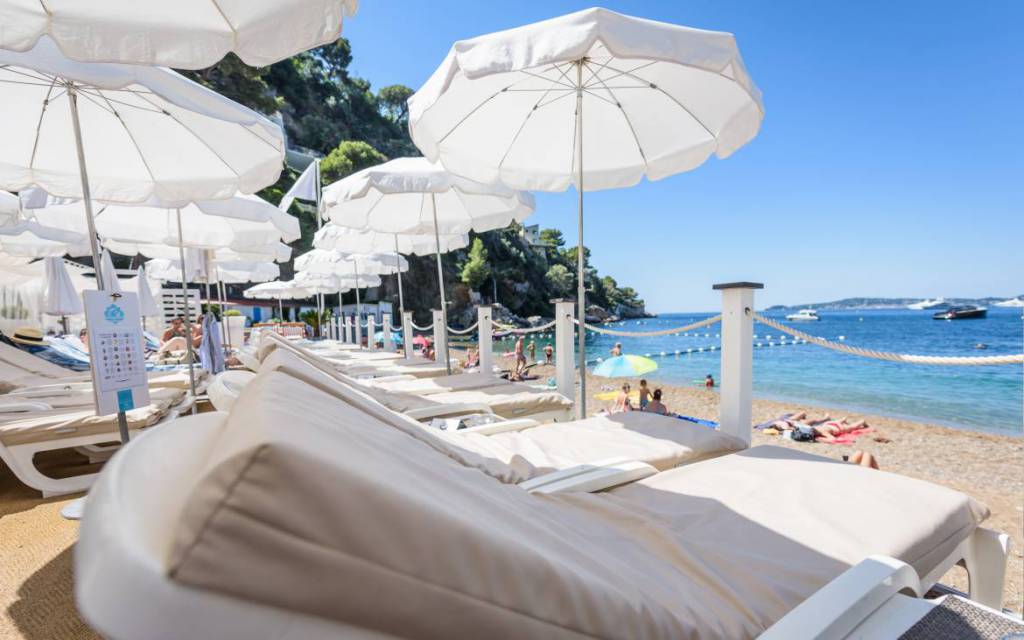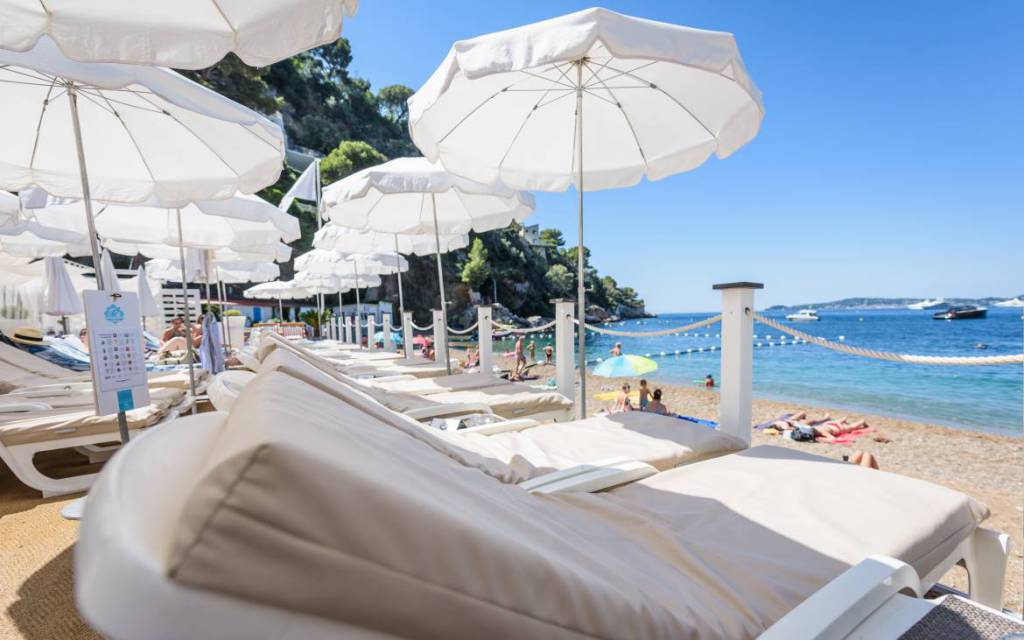 Chic and classic, «La Réserve» is a venue for an international clientele knowledgeable in fresh fish, refined vegetable compositions coming from countryside orchards, tataki tuna under black sesame and candied ginger or soy simmered wok. All these dishes are audaciously reinterpreted by its chef Jean-Marc Troussard.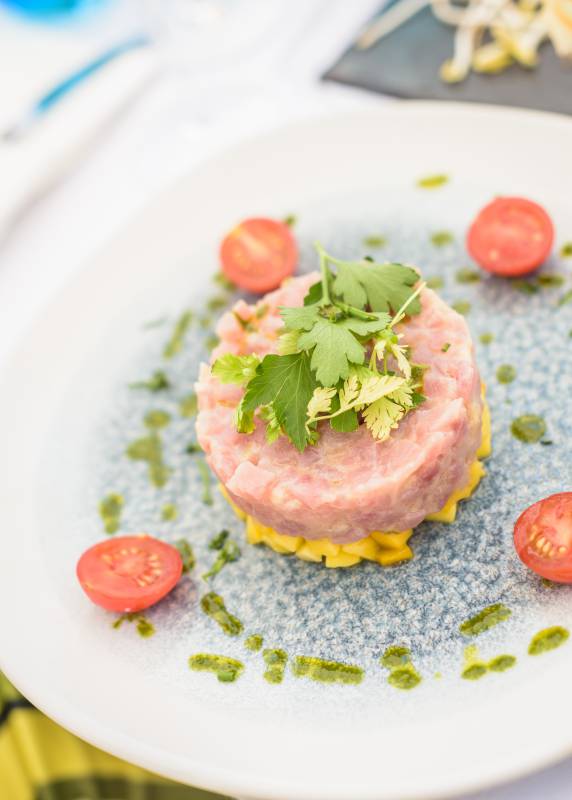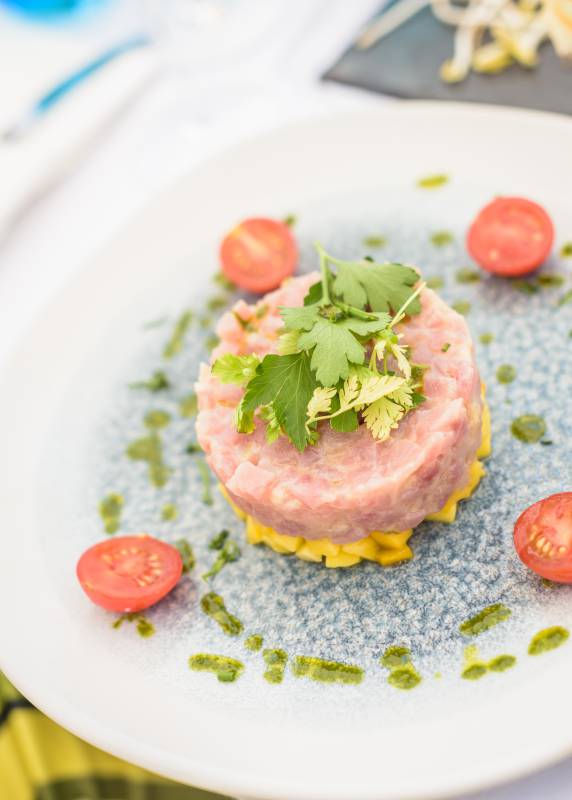 This place also stands out for a breathtaking selection of cocktails original in their form and content alike. The glasses take incredible forms of such unusual objects as a fist or a photographic lens. And the straw is just as surprising. Made of sugar, it can be enjoyed with your beverage, avoiding any unnecessary waste.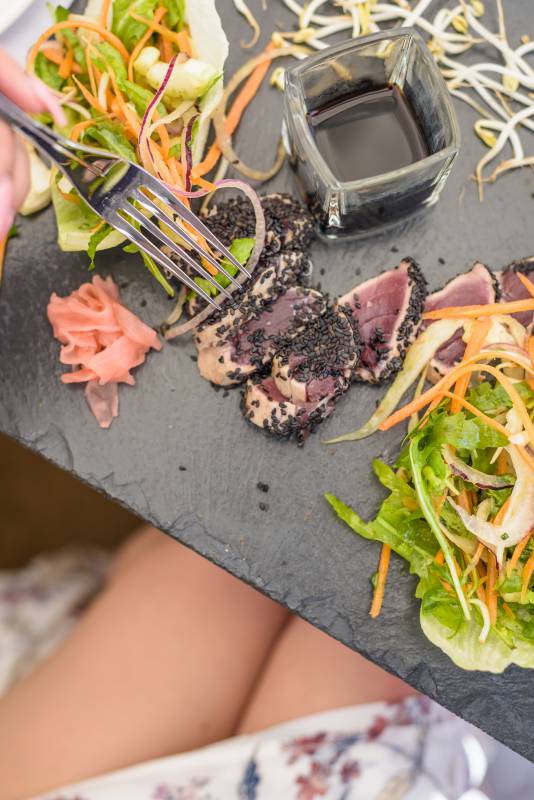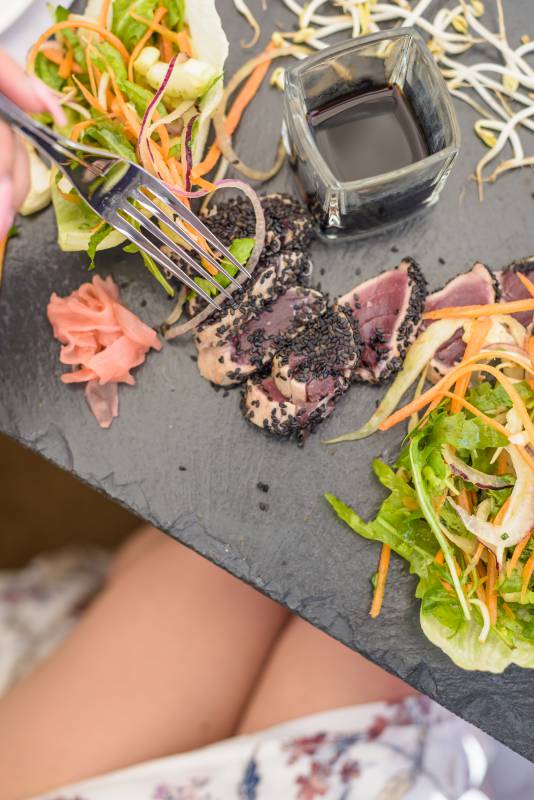 This summer «La Réserve» introduces a boat shuttle service from the port of Cap d'Ail or the Monaco Yacht Club. This is an ideal solution to get to this beautiful spot in paradise before savouring your starlit dinner.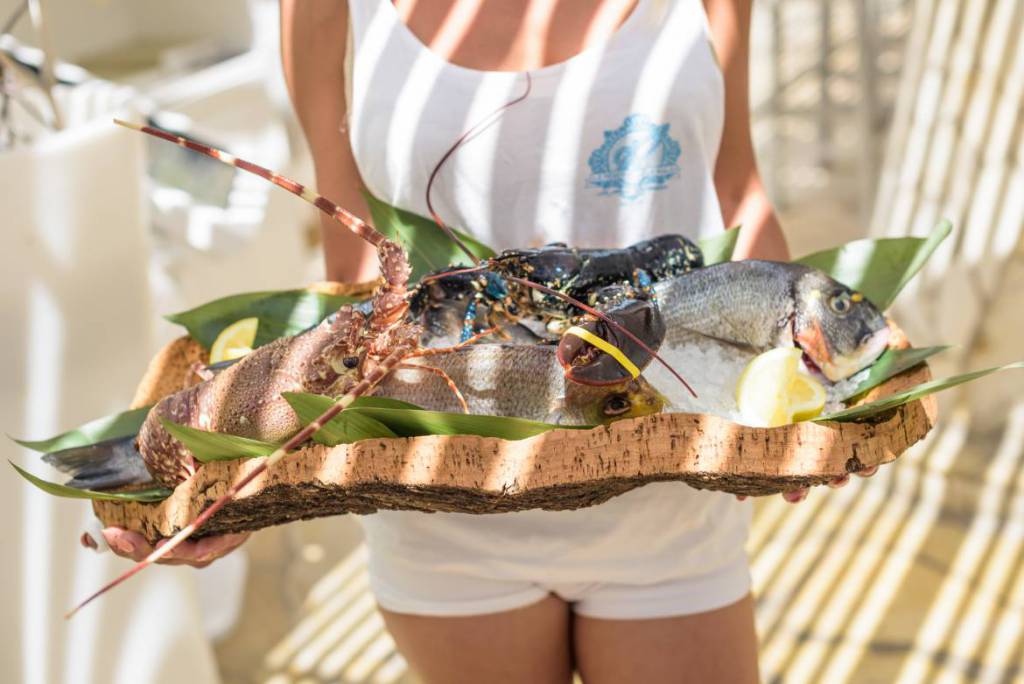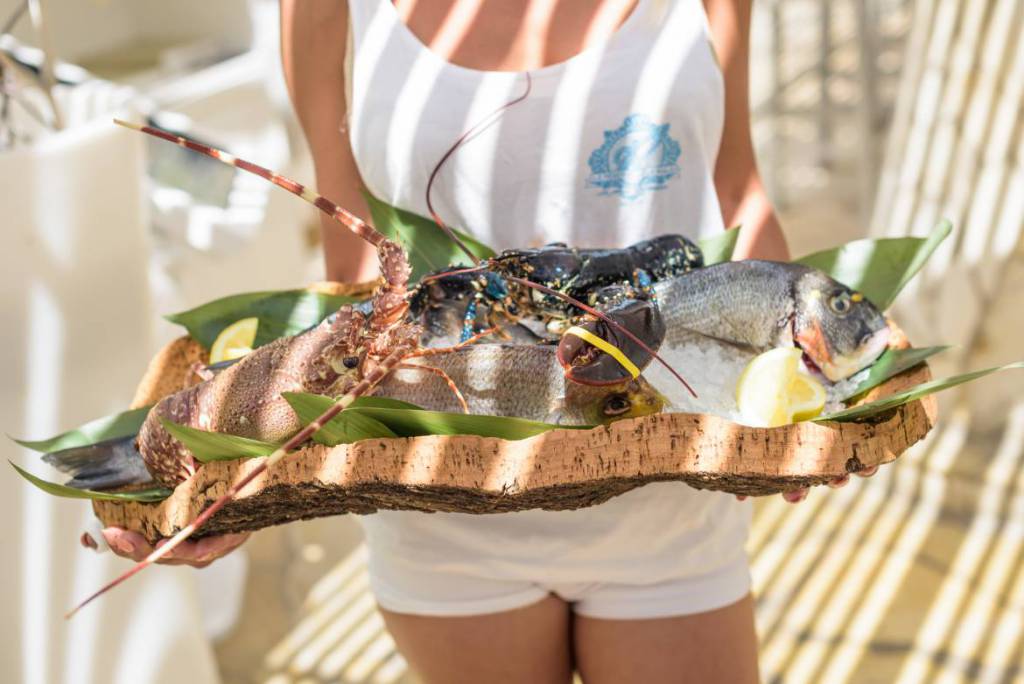 La Réserve
Plage de la Mala, Cap d'Ail
+33(0)4 9378 2156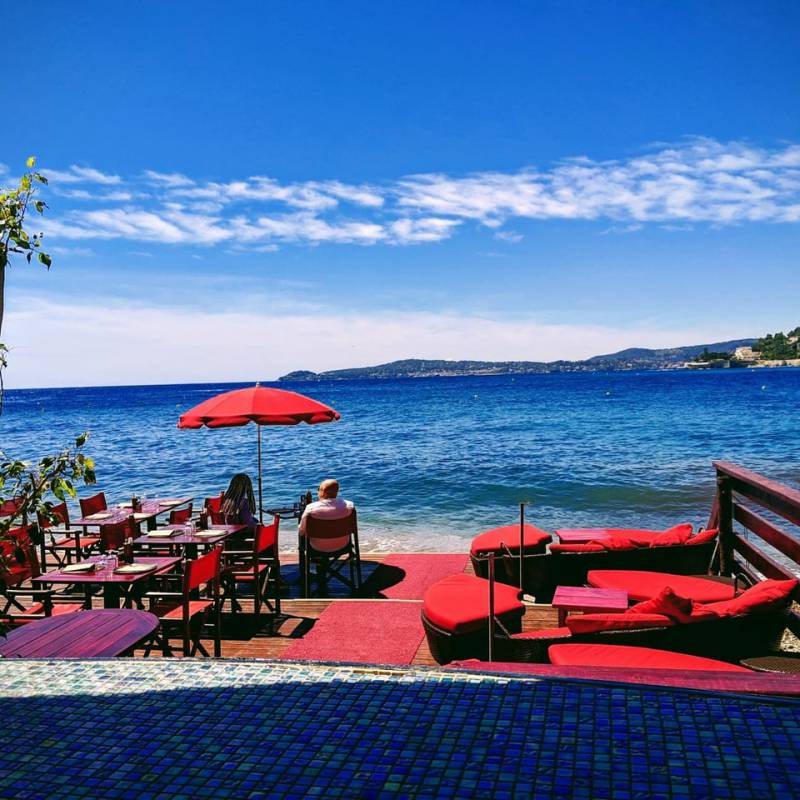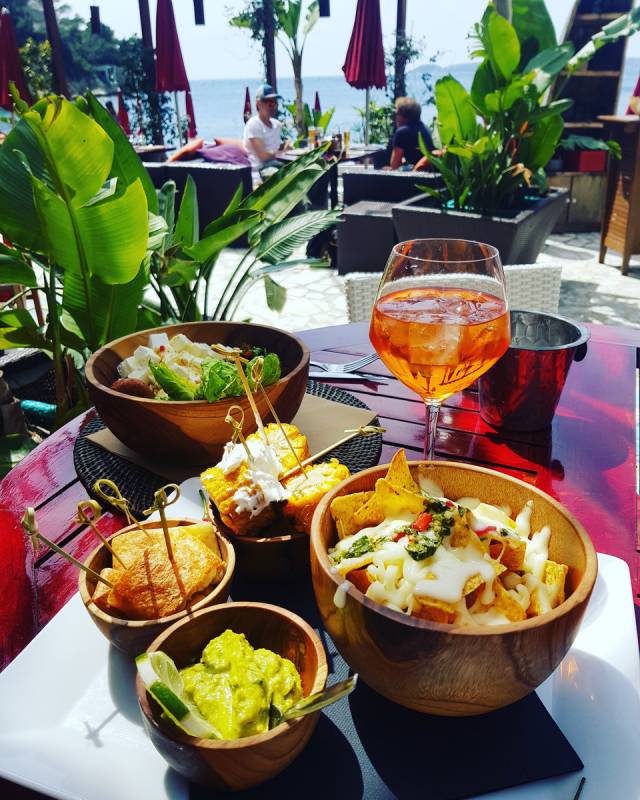 The nearby «Eden» promises you a true change of scenery and atmosphere. Plunge into delightful Balinese decor with its Togolese statues reinforcing the exotic feel. This more casual beach features bright colours in both its setting and flavours. Coconut seabass ceviche, Buddha Bowl, Beef bo bun, Thai salad… Its chef, originally coming from Brittany, has his own way of interpreting the great classics of Asian and South American cuisine.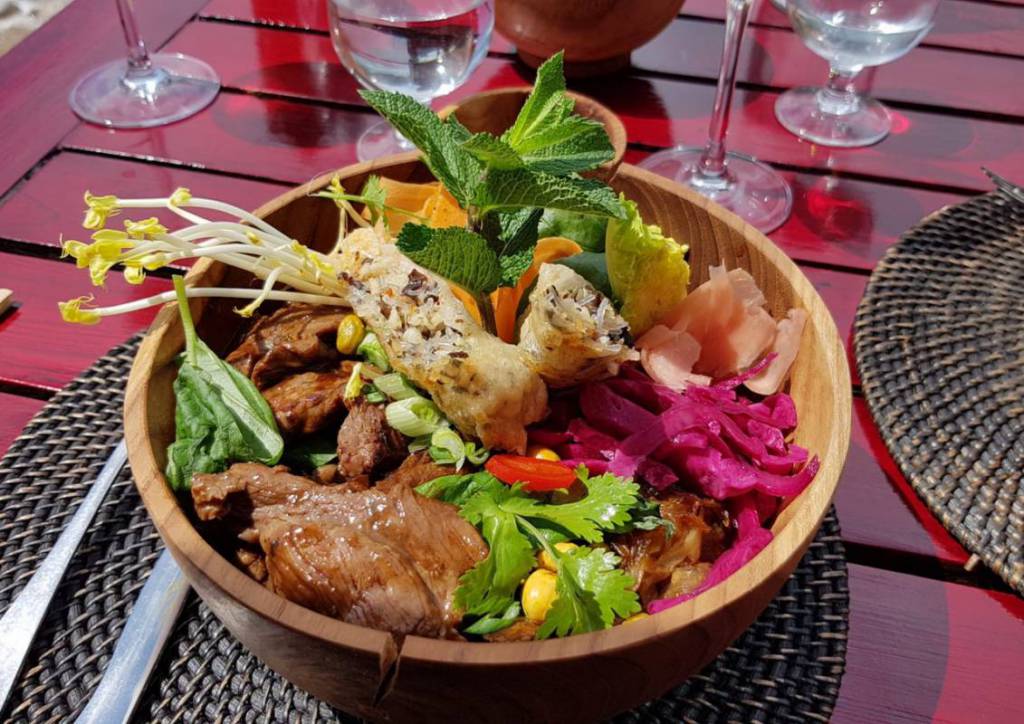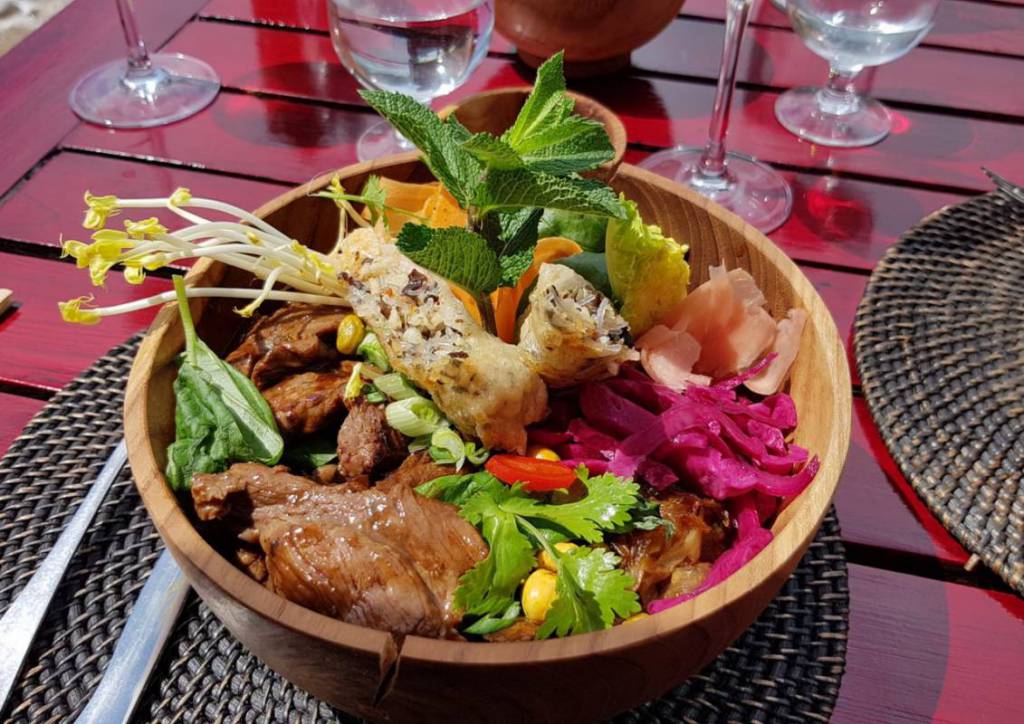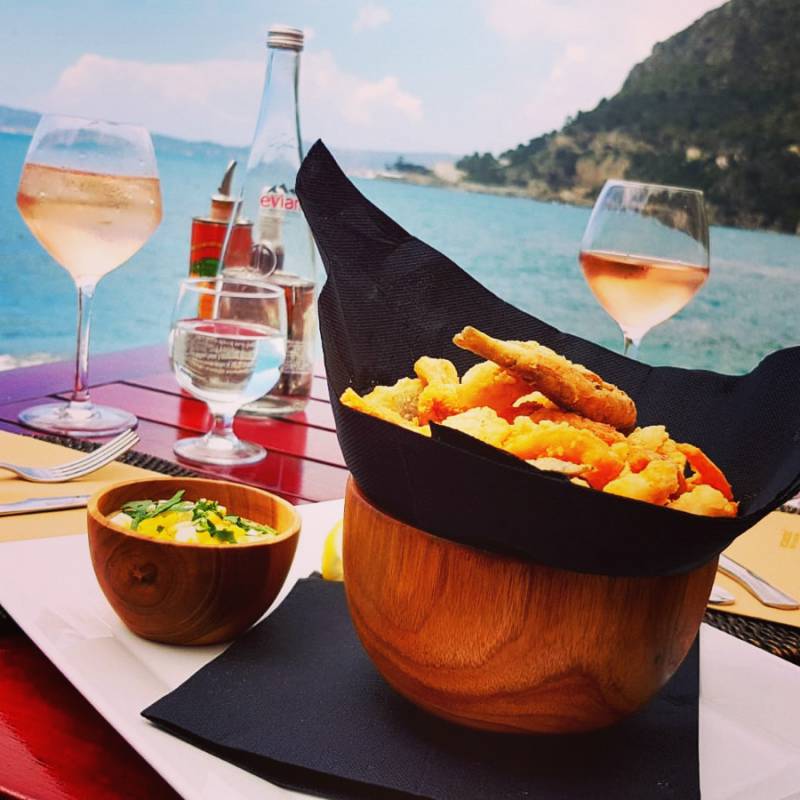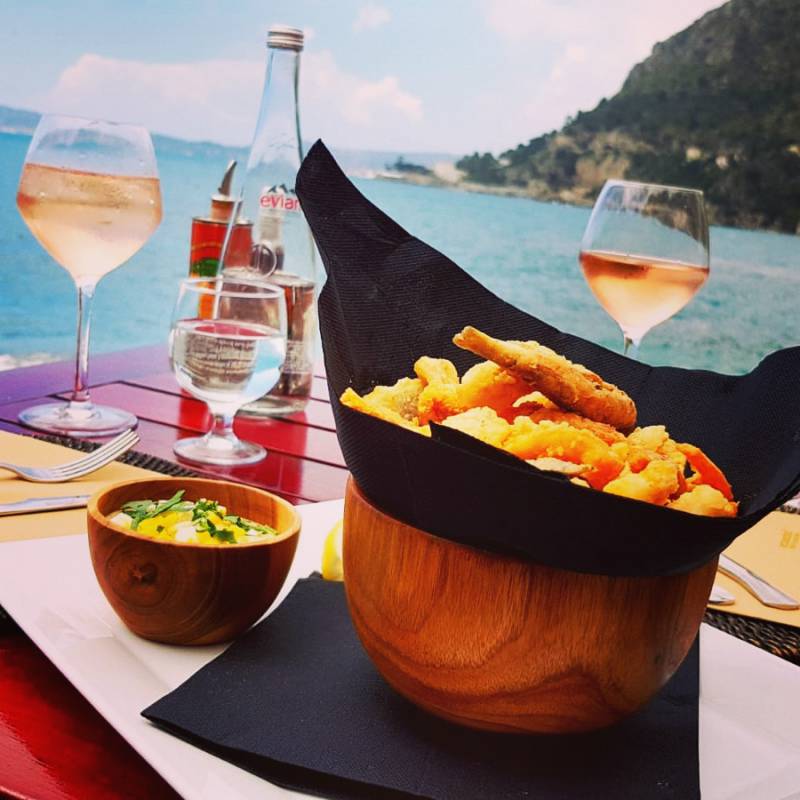 Some musical notes complement this journey taking you to a secret little corner, under the trees. Here, in this tree house, you may enjoy a massage while listening to the lapping water of the nearby basin. A true change of scenery indeed. Breathe in this moment of happiness in a perfectly preserved place, blessed by the gods themselves. A pretty cove at the foot of cliffs contemplating the horizon.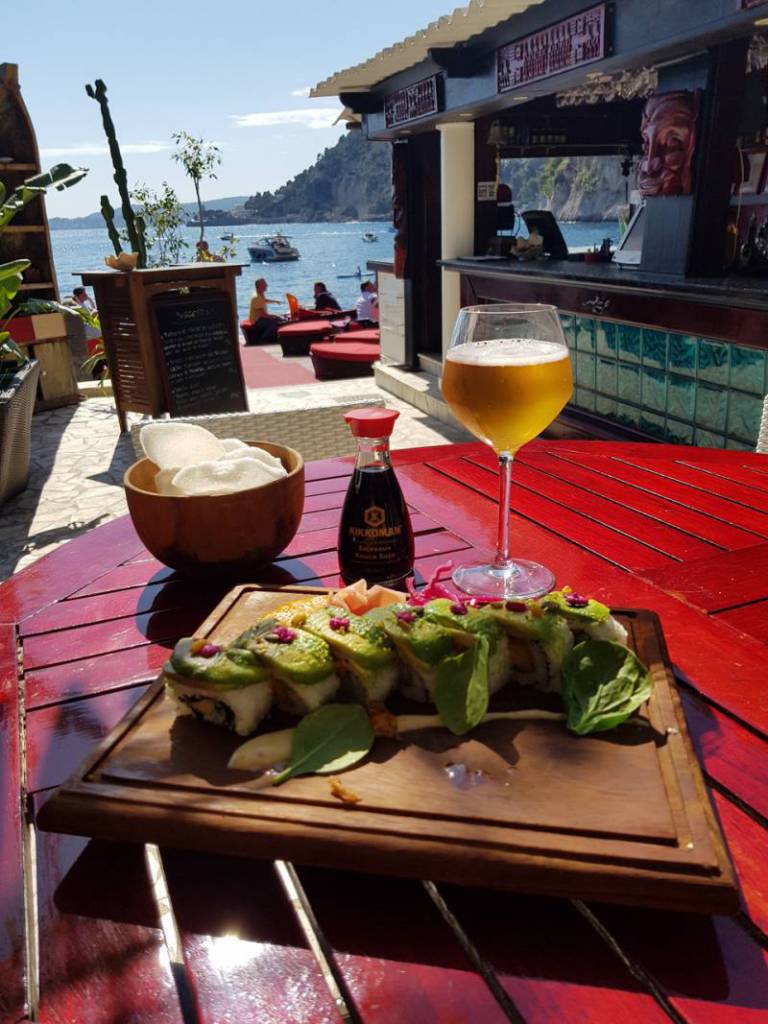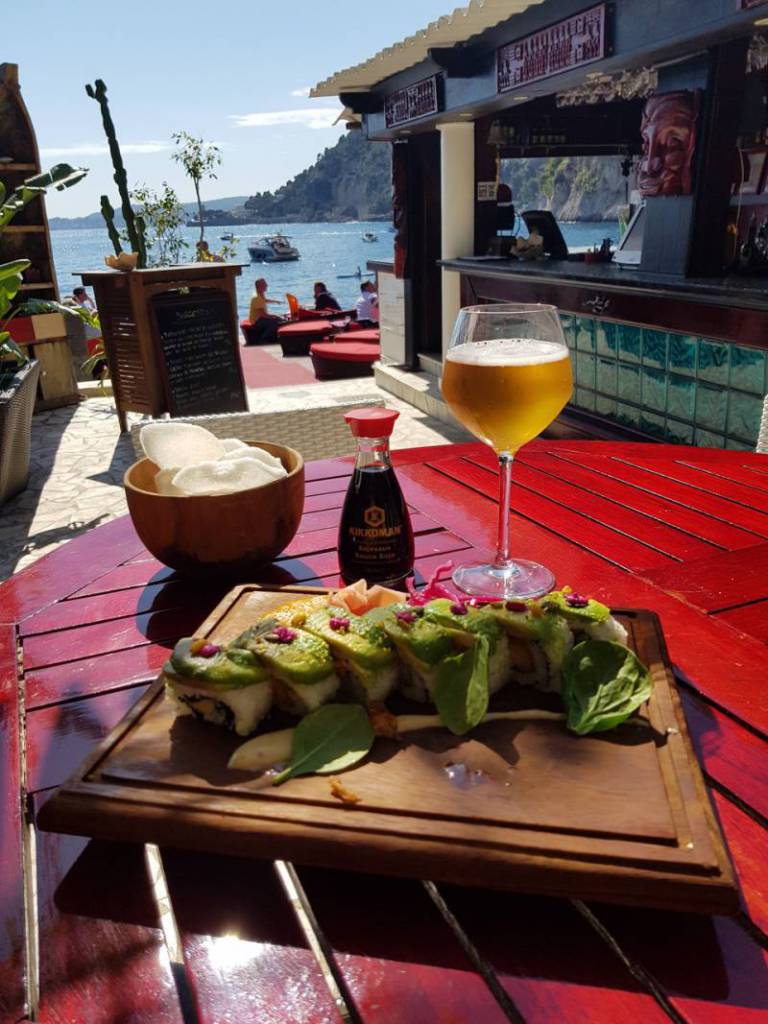 Eden Plage Mala
Plage de la Mala, Cap d'Ail
+33(0)4 9378 1706