Looks like this weekend in Monaco is dedicated to art. If you haven't made any plans yet, immerse yourself in the world of communication through art forms.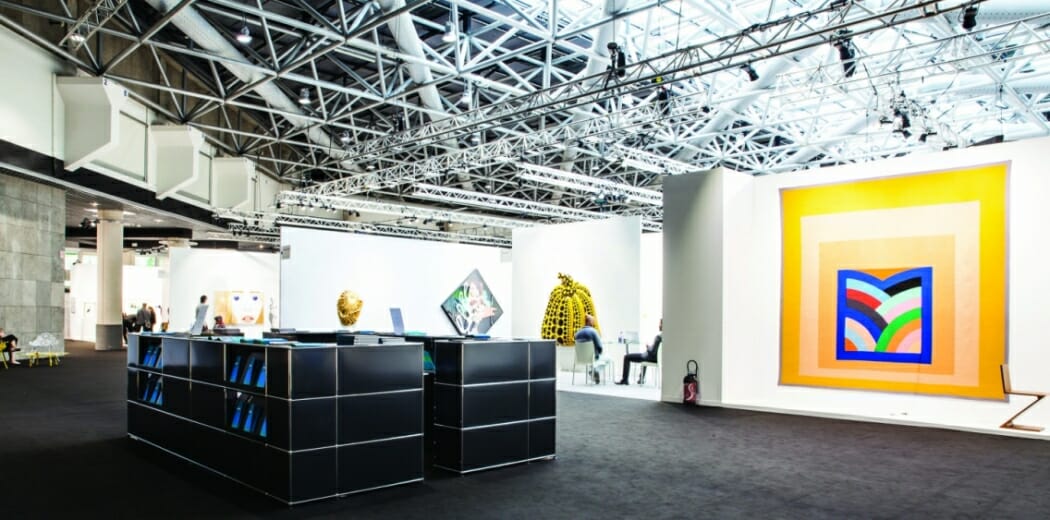 To set the tone you can start your weekend with Art Monte-Carlo 2018: International fair for contemporary and modern art and contemporary design that is on from Friday 27 April to Sunday 29 April, Grimaldi Forum Monaco.
A Mini-biennale Feeling
The third edition of artmonte-carlo will host nearly 40 rigorously selected international galleries at the Grimaldi Forum, together with a dozen exhibitions taken from major institutional and private collections. On April 28th and 29th, this cultural event will stand out in the world of art fairs through its singular concept of "art salon": a small size and high quality exhibitions, resulting in a rich offering for the invited exhibitions, giving it the look of a mini-biennale.
artmonte-carlo aims to establish a quality artistic platform, meeting the demand of collectors from the Côte d'Azur, contributing to the cultural development of the region.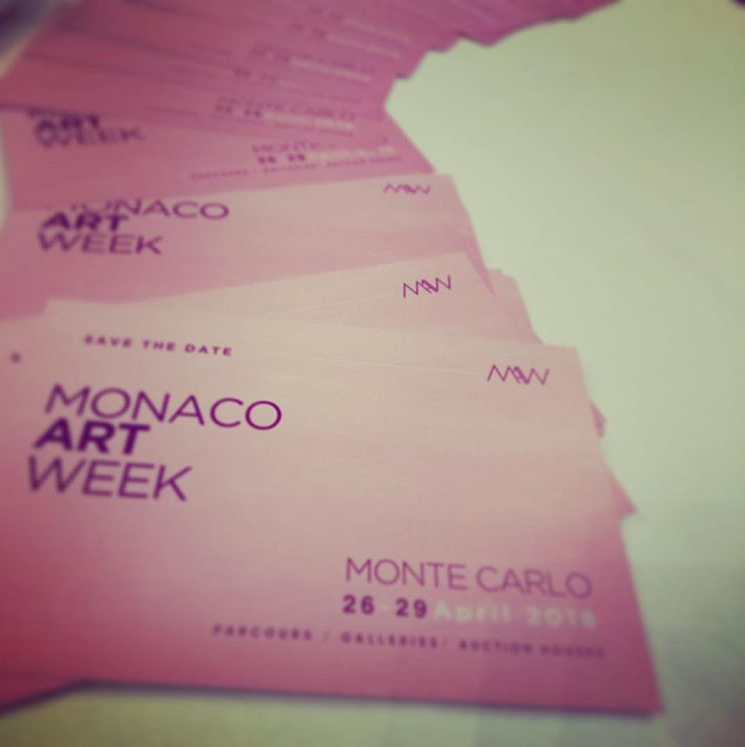 MONACO ART WEEK will organize a round table on the art in Monaco. This meeting will be held at the Grimaldi Forum, on Saturday, April 28th at 11 am.
The course MONACO ART WEEK will invest all the areas of the Principality, in conjonction with the artmonte-carlo fair at the Grimaldi Forum and Nomad at La Vigie. At the same time, the Ballets de Monte Carlo and the Printemps des Arts will reveal their new productions.
On this occasion, galleries established in Principality will propose a new programming, the auction houses will bring their help by the organization of events.
PRACTICAL INFORMATION
– 25 April 2018, press day and opening.
– From 26 to 29 April 2018, from 10:00 to 19:00.
– 28 April 2018, at 11 a.m., round table (Grimaldi Forum – Room Auric)
The nightlife in the Principality has its own special charm, that blooms thanks to the incomparable discos of the world level, including parties at Jimmy'z that particularly stand out. In connection with the renovation works, the epicenter of Monaco's club life was closed for 6 months. After a long pause, the opening ceremony of the nightclub Jimmy'z finally took place.
Here is your program of performances at Jimmy'z for April:
Friday 27 April : CUBE GUYS
Saturday 28 April : POKER FACE
The new season is officially open! Colorful interior, exciting shows and the world's most famous artists — this, and much more, is waiting for you in the renovated Jimmy'z in Monaco.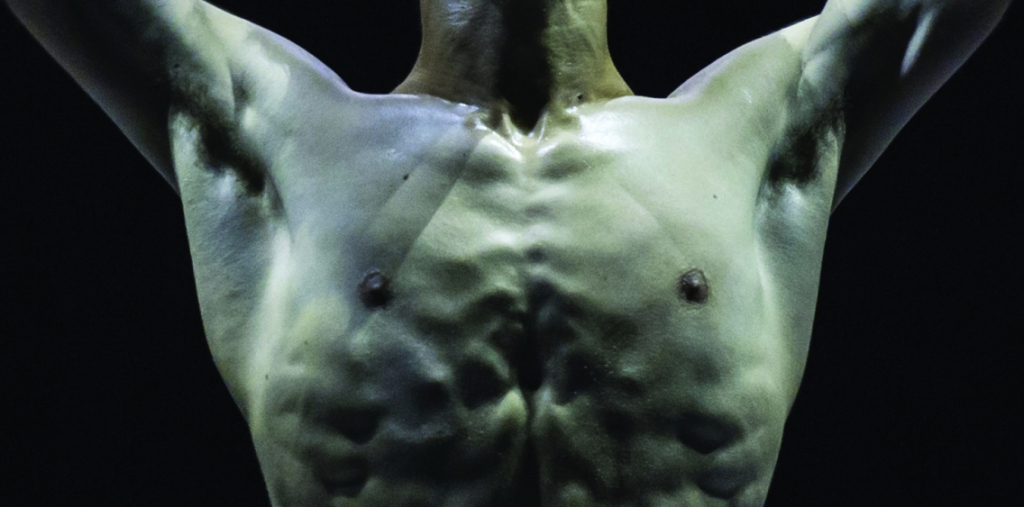 In association with the Monaco Spring Arts Festival ("Printemps des Arts"), Violin Concerto by George Balanchine and a work by Jean-Christophe Maillot performed by the Ballets de Monte-Carlo with the Monte-Carlo Philharmonic Orchestra, Liza Kerob, violin and Marc Coppey, cello, conducted by Pascal Rophé  on Thursday 26, Friday 27 and Saturday 28 April, at 8 pm and Sunday 29 April, at 4 pm Grimaldi Forum Monaco – Salle des Princes.
Choreographic Reveals Signed Balanchine and Maillot
For the spring of 2018, Les Ballets de Monte-Carlo are offering a program made up of two ballets. The first, "Violin Concerto" (composed by Stravinski), marks the great return of Balanchine. Les Ballets de Monte-Carlo, which have showcased 19 ballets by "Mister B", are among the best companies to have performed it. The choreographer, who refuses to speak about his work in terms of preference, himself agreed to say that this "Violin Concerto" was "well made"; that it to say, that it had reached, on the technical side, a "certain" point of fulfillment. The second ballet proposed takes up the idea of a vast concerto, this time for cello and orchestra. Bruno Mantovani's score was commissioned by Marc Monet (Artistic Advisor to the Printemps des Arts de Monte-Carlo). Sensitive to the way in which Jean-Christophe Maillot appropriates all types of music, the composer created "Abstract", which alternates between dazzling contrasts and moments of waiting before submitting his piece to the choreographer, with whom he had already collaborated in 2004 for the superb "Miniatures" ballet.
In collaboration with the Printemps des Arts and the Monte-Carlo Philharmonic Orchestra.
Direction: Pascal Rophé – Solo cellist for "Abstract": Marc Coppey.
Tickets range between 12 and 36.
13th Modern Jazz Dance Competition, organised by Baletu Arte Jazz on Saturday 28 and Sunday 29 April, Variety Theatre.
For sports fans, don't miss the game of French Premier League Football Championship: Monaco – Amiens on Saturday 28 April at 8 pm, Stade Louis II.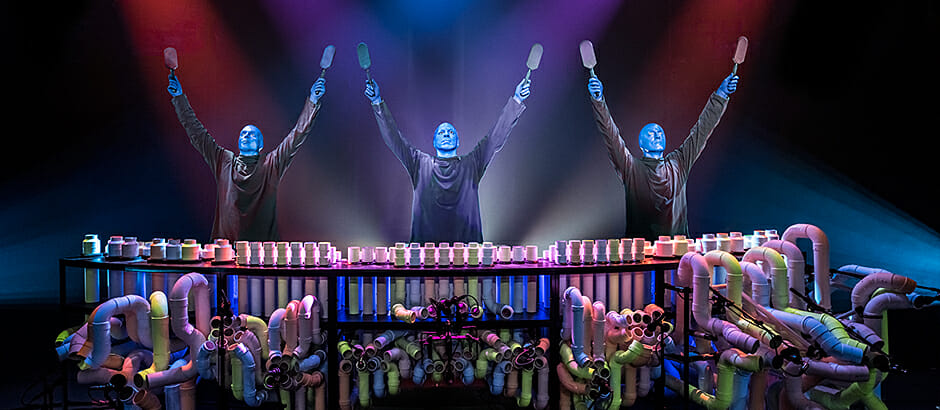 Musical Theatre by the Blue Man Group from Thursday 26 April to Sunday 29 April, Opéra de Monte-Carlo – Salle Garnier.
BLUE MAN GROUP, the wildly popular theatrical phenomenon will be visiting Monaco for the first time as part of a World Tour from 26th to 29th April. The award-winning stage show, best known for its trio of bald and blue performers, will be coming to Monte-Carlo in 2018. BLUE MAN GROUP performances mix art, music, comedy, and state-of-the-art technology to create a sublime celebration of human connection. A joyful, unforgettable, multi-sensory experience, BLUE MAN GROUP has captivated more than 35 million people of all ages and cultures worldwide.
Price:  from 80€
In the framework of the spring exhibitions, the NMNM offers workshops for the young public.
One-week internship starting from April 23 – paint-volume.
These workshops, in connection with the works of Alfredo Volpi and Nathalie du Pasquier, propose to explore the construction volume and the pictorial technique of tempera in individual and group works.
Children ages : 7-12 years
Opening hours : 14h-16h30
Price : 70 euros per week
Location: Villa Paloma, 56 bd Jardin Exotique
It's Spring! And ceanographic Museum of Monaco has a programme of events and activities for the holidays, including an unusual tour with Professeur Tentaculus, 360° films, touch tank, feeding the animals, etc. on 22 April to 7 May, in Oceanographic Museum of Monaco.
Another event, same place: Introduction to the marine world course, to raise awareness among 8—12 year olds about protecting the oceans on 23 to 27 April and 30 April to 4 May, 9 am to 5 pm, Oceanographic Museum of Monaco. The course will include a range of activities focused on the oceans and the creatures that live in them.
Booking is essential 
And if you want to learn about other events and exhibitions taking place in Monaco visit our Calendar.
So have fun and enjoy your weekend!