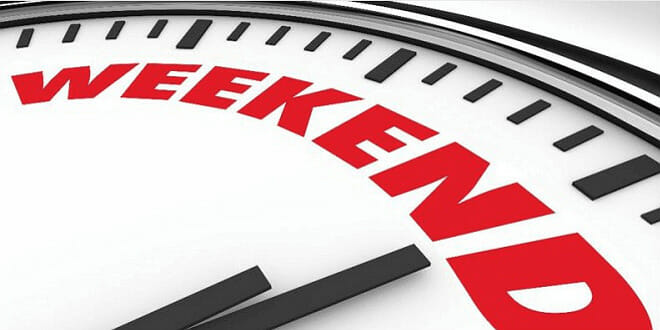 With various exhibitions and an art fair it seems like this weekend in Monaco is all about art. And here are a few suggestions on where to go this Saturday and Sunday.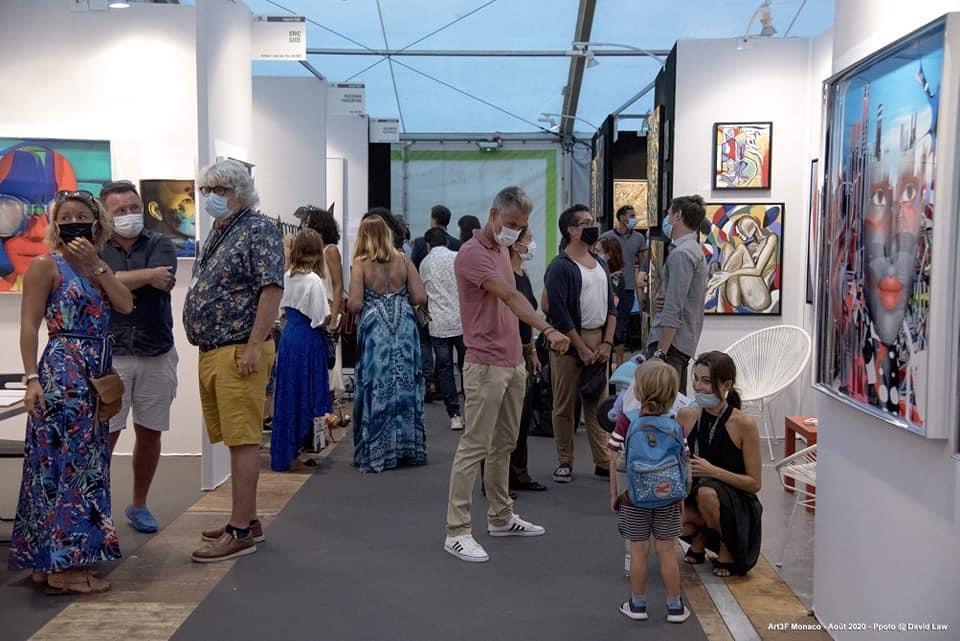 From 27 to 29 August, the Espace Fontvieille will host the 2nd International Contemporary Art Fair art3f.
art3f shifts the lines of the traditional contemporary art trade shows, giving these cultural events a human and warm side: for this first Monegasque edition, a restaurant/terrace outside the marquees, a frankly warm and relaxed atmosphere, real exchanges with the artists, so many reasons to set off to discover art with your family.
Code free, unbiased and uninhibited, art3f is a clever mix of Coup de coeur art, affordable art and the most wonderful artistic representation of the moment.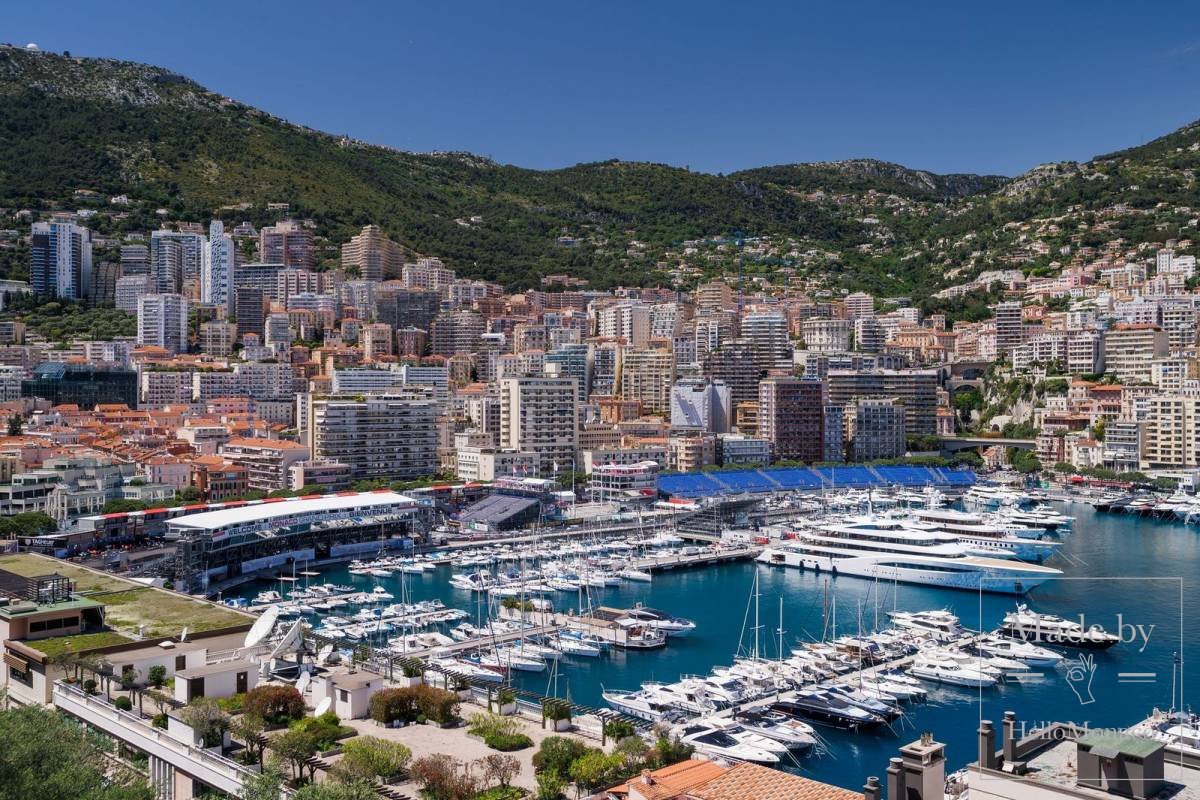 With the traditional and very popular carousel, the crazy kart (small electric karts that can turn on themselves) and two basketball playgrounds (an inflatable structure for children and a 3×3 field for adults), there is no doubt that
"Summer at Port Hercule"
 on Quai Albert Ier will satisfy both Monegasques and residents as well as tourists.
In addition, every Wednesday and Saturday (excluding fireworks evenings on July 31 and August 7), from 7 p.m. to 10 p.m., the Town Hall offers an introduction class to radio-controlled vehicles in partnership with the company MC Clic. It's available from the age of 5, sessions of 15 minutes maximum (depending on attendance), 2 participants per session. The vehicles are loaned by MC Clic.
The installation of shaded benches and the presence of plants, in particular succulents, allow a cool stopover in the Port.
Finally, as part of a partnership with the Grimaldi Forum, a parallel is drawn with the exhibition Alberto Giacometti – A retrospective, the marvelous reality with the installation of explanatory panels.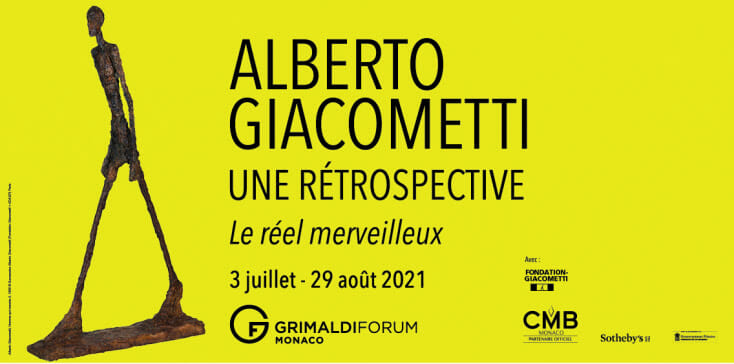 In summer 2021, the Grimaldi Forum is presenting for the first time in Monaco a major retrospective of the work of sculptor and painter Alberto Giacometti, the most important of recent years.
Organized in association with the Giacometti Foundation this exhibition will focus on all the periods of the artist and all the media which he has used.
It will offer a comprehensive view of Alberto Giacometti's creations, from early works to the surrealist period, from the return to figuration to the invention of post-war icons.
Bringing together over 230 works, including masterpieces and accompanied by photographs and films, this retrospective will offer visitors wonderful discoveries as part of a journey orchestrated by curator Émilie Bouvard, scientific director and collections of the Foundation Giacometti.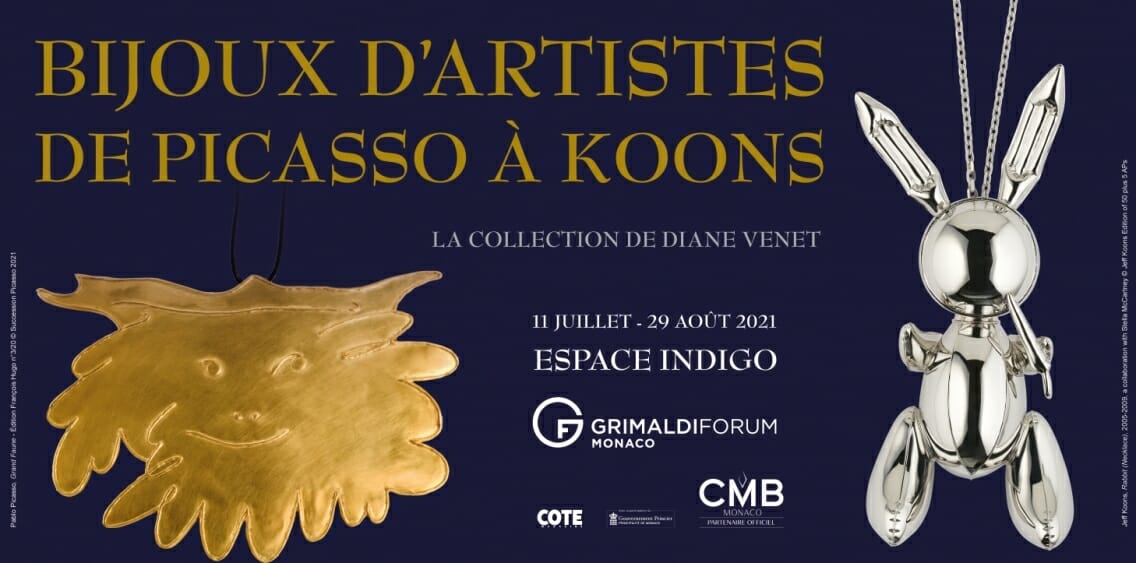 Passionate about art, Diane VENET acquired her first artist's jewel, a brooch by the painter Roy Lichtenstein, in New York in 1967. But it was her meeting with the sculptor Bernar VENET in 1985 that decided to create, through encounters, favourites or commissions from artists, a collection dedicated to the jewel of an artist.
Diane VENET brings together, over 30 years, a rich collection of more than 230 pieces of jewellery by artists. 180 of them will be unveiled for a month at the Grimaldi Forum Monaco. From Picasso to Jeff Koons, including Roy Lichtenstein, Frank Stella, Niki de Saint-Phalle, Keith Haring or Louis Bourgeois, Orlan, Miguel Chevalier… modern and contemporary, international and French artists will be represented.
Of course there are other interesting events taking place in Monaco. If you want to learn more about exhibitions that are taking place in Monaco these days visit our Calendar.
So have fun and enjoy your weekend!