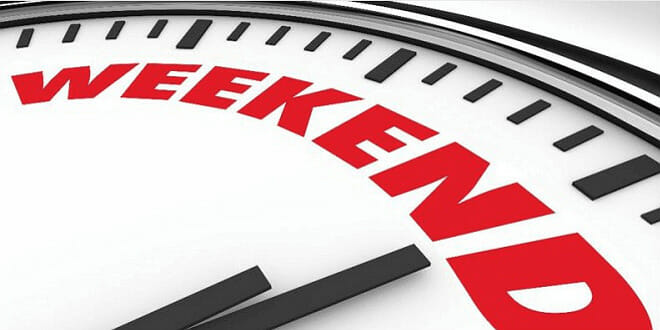 Seems like holidays are coming to an end, but there are still lots of things to do in Monaco on a weekend.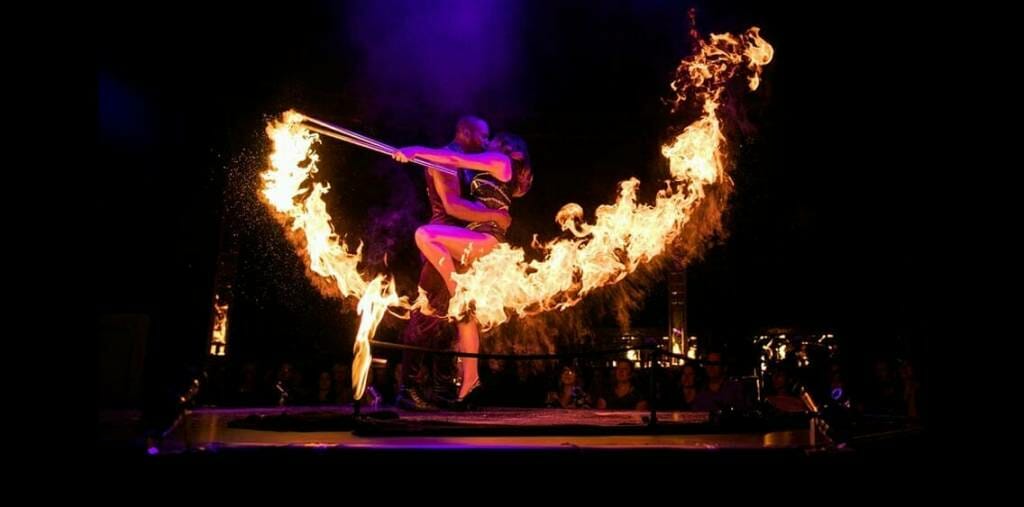 For the first time in Monaco, the contemporary circus cabaret BOHEMIA takes over the esplanade of the Grimaldi Forum for 5 exceptional performances in the heart of a Spiegeltent, a large round tent in vintage fabric and wood, adorned with mirrors that will immerse you in a unique atmosphere!
Combining acrobatics, dance, comedy, theater, singing and live music, BOHEMIA has been acclaimed by the public in London where it was created in 2018 by the Black Cat Cabaret. Co-produced this time with the company 8 Stars Monaco, BOHEMIA goes even further and recreates the ambiance and delights of the cabaret, up to the configuration of the room : here the public does not book seats but tables to be shared with relatives while enjoying the show.
Thanks to her humour, voice, crazy costumes and sincerity, Miss Frisky, your Mistress of Ceremony will engage you in an unforgettable experience, twirling and passionate, with her troupe of bohemian and high-calibre artists ; 4 musicians and 7 artists who will dazzle you, including Nicolas Jelmoni, raised in the Principality, previously part of the Cirque du Soleil's troupe, awarded with his partner Charlotte a Bronze Clown in Monaco as well as a Golden Buzzer….and also the organizer of the event as well as Artistic Director of the company 8 Stars Monaco.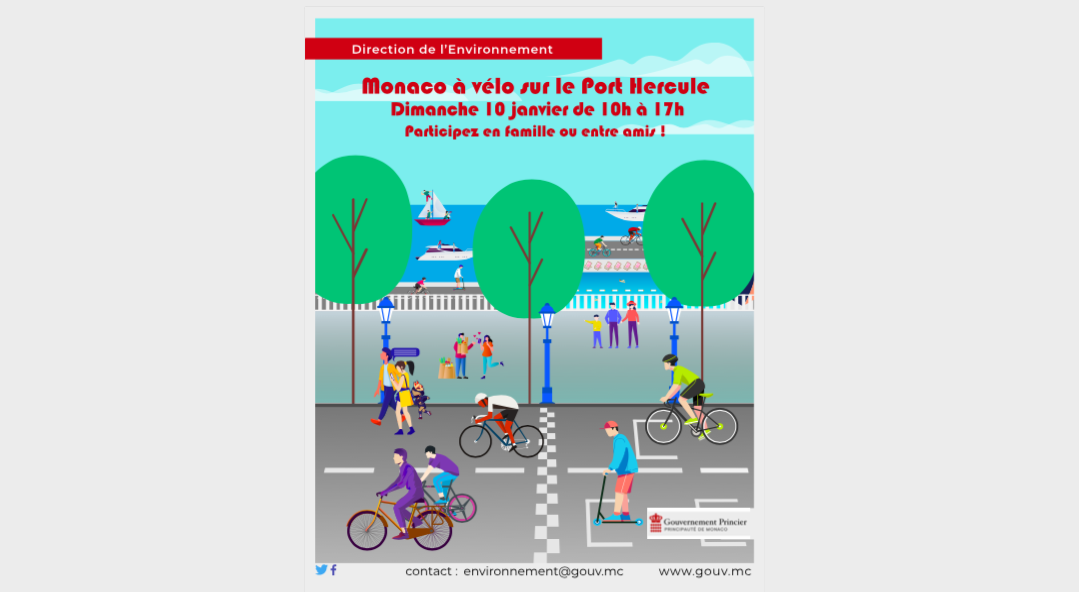 On Sunday you are invited to participate in the "Sunday by Bike" which will take place on January 10 from 10 a.m. to 5 p.m. on the lower part of the F1 Grand-Prix circuit (same configuration as on September 20). To this end, the roads (blrd Albert 1er, JF Kennedy, Route de la Piscine) will be completely closed to traffic.
This convivial event, for young and old, aims to promote the re-appropriation of a territory usually occupied by the automobile. Entertainment will also be present on Quai Albert 1er (opposite rue Princesse Caroline).
Also, the Monabike service by the Compagnie des Autobus will be made available to the public free of charge, as well as electric bicycles and scooters by merchants in the Principality, Monaco Bike Pro, Monecobike, Stajvelo, The Bike Shop.
For everyone's safety, it is reminded that wearing a helmet is compulsory up to the age of 18 when riding a bicycle or a scooter.
And don't forget, there is French Premier League Football Championship: Monaco – Angers on Sunday 10 January 2021, Louis II Stadium.
Now while the Principality is still so beautifully decorated with Christmas ornaments, take a walk in the Christmas village, pick your favorite Christmas tree and look at the festive illumination.
This year the Christmas village, on the theme of Canada, is smaller than previous years as it is launched with the public's safety in mind. From 4 December 2020 to 3 January 2021, four children's attractions are available: Hook-a-duck, the traditional Carrousel ride, a new merry-go-round called the "balade en caribou" and another ride in the shape of a tree. The ice rink is also open.
This year's Christmas village is decorated with real trees of various sizes which gives the Quai Albert 1er a holiday atmosphere. Finally, a chalet will offer pancakes and waffles to be consumed only on the tables provided. The Christmas Village is freely accessible, with the wearing of a compulsory mask.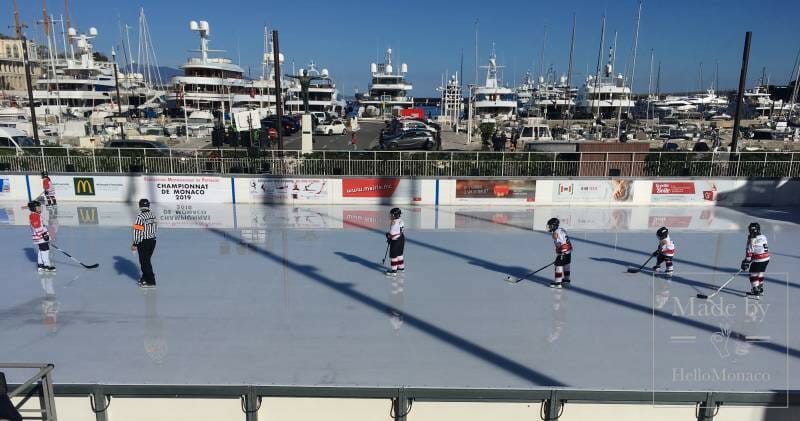 The Stade Nautique Rainier III swimming baths were transformed into an open-air skating rink till Sunday 7 March 2021, Port de Monaco.
And there are of course a few exhibitions open in Monaco. So if you want to learn more about other events and exhibitions that are taking place in Monaco these days visit our Calendar.
So have fun and enjoy your weekend!