Weekend in Monaco
#hello_monaco weekend: what to do on September 16th and September 17th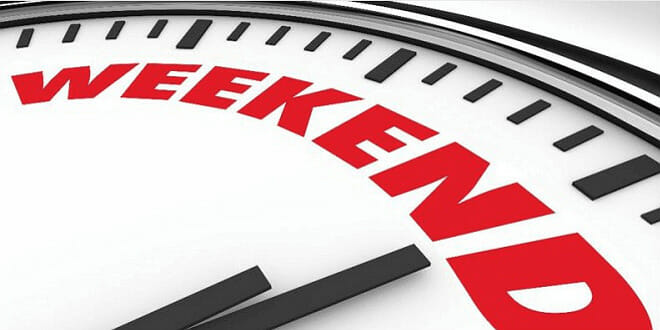 You still haven't made any plans for the weekend? Then you could use our suggestions and enjoy autumn season in the Principality.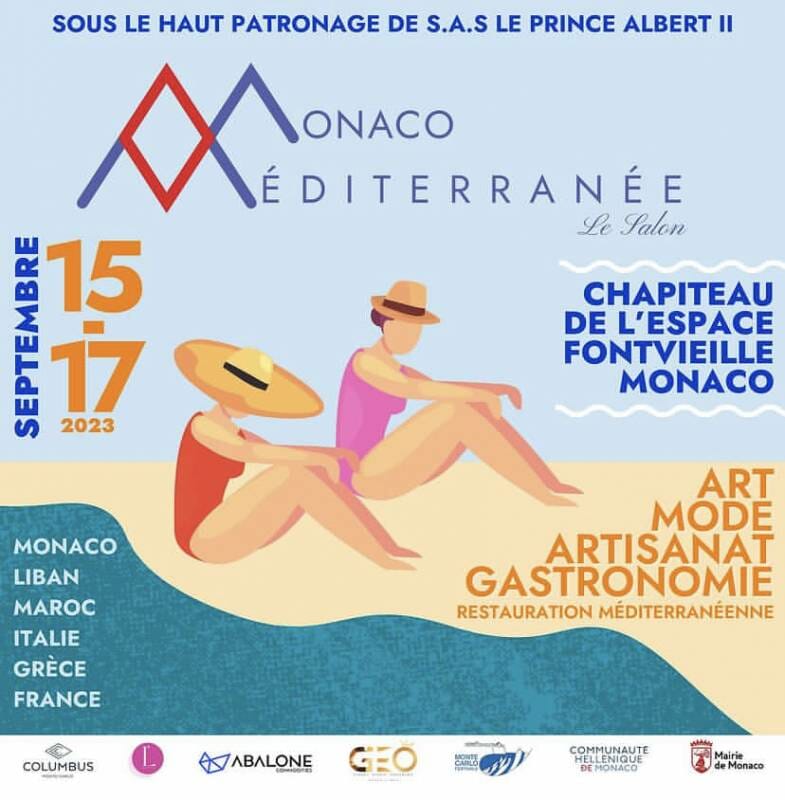 You can begin your day with the Monaco Méditerranée Salon, an event organized on September 15-17, 2023 where various specialties from countries bordering the Mediterranean Sea are brought together. The aim is to form a direct relationship between the public and the many craftsmen, producers, manufacturers and local distributors present and thus discover the diversity of their separate cultures.
As a result of their unique knowledge and experience, each country is continually developing quality products which are exhibited here with great enthusiasm on their various stands. Cleverly arranged and tempting to both eye and palate, these stands offer a multitude of original and varied flavors. The sale of products during the Salon allows visitors to benefit from the firsthand knowledge of producers and from a range of prices adapted to all needs.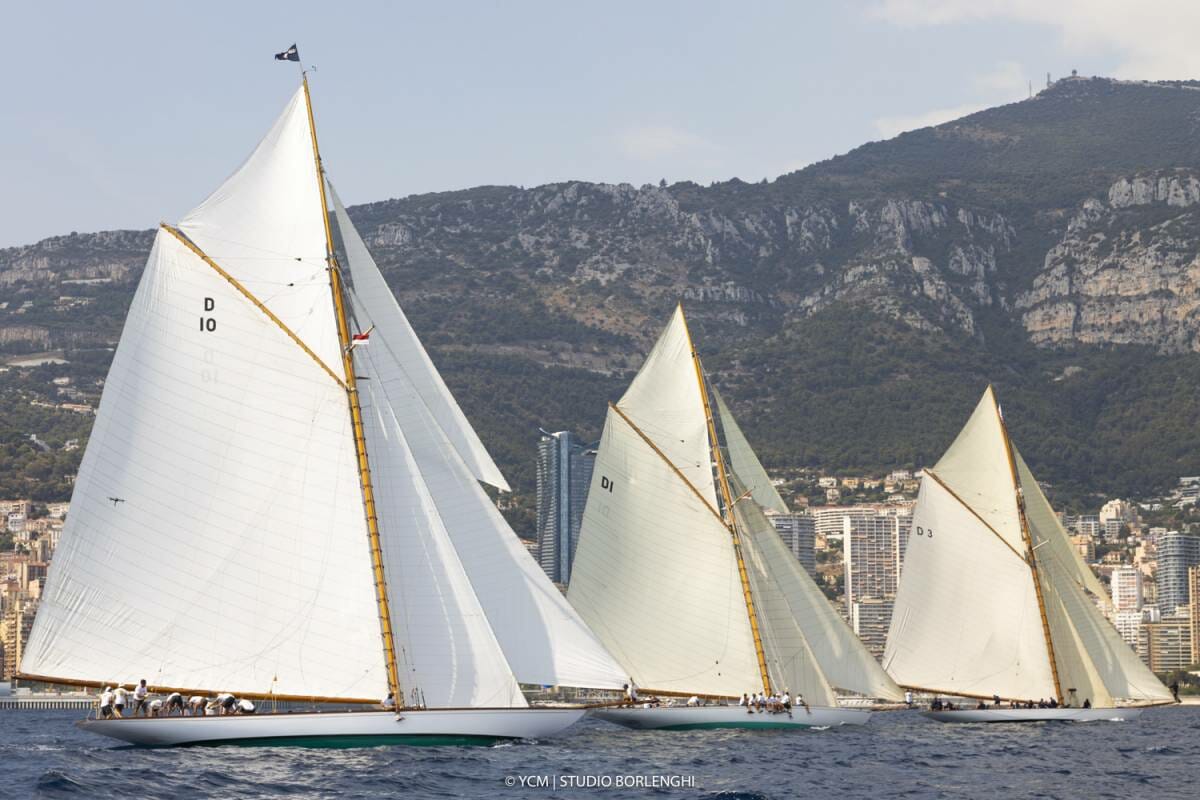 Several interesting competitions deserve your attention this weekend. To begin with there is Monaco Classic Week – La Belle Classe held this year from Wednesday 13 to Saturday 16 September 2023 in Monaco Bay.
This unique biennial offers a journey through time, synonymous with the celebrated Art de Vivre le Mer lifestyle at sea. For the public it's an opportunity to see some of the world's most prestigious classic sailing yachts, period motor-yachts and vintage motorboats that create such a spectacle in the YCM Marina. This edition also celebrates the 100th anniversary of the birth of Prince Rainier III, who founded YCM in 1953 and was so passionate about the sea and boats. It's a heritage YCM has been perpetuating with this biennial meeting since 1994 and stands out for those who love the classics as it celebrates both sailing and motor boats.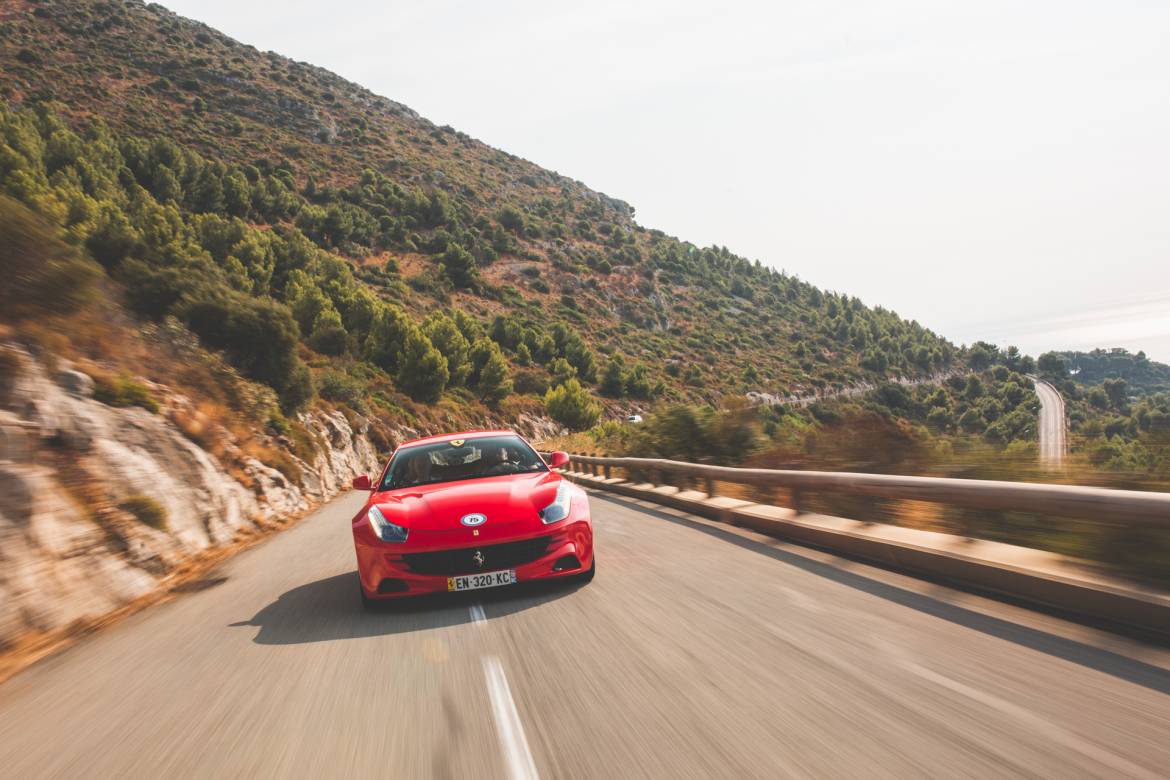 You can also watch the Rallye Père-Fils organized from Friday 15 to Sunday 17 September 2023 in the Principality of Monaco.
Since its first edition in 2012, the Rallye Père-Fils™ has become a must-attend event. No doubt for its original concept, but also for the sincere approach that accompanies it as well as the attention to detail that has made its reputation for over 10 years. With the race starting and finishing in Monaco, the teams can look forward to a truly unforgettable experience in the Principality.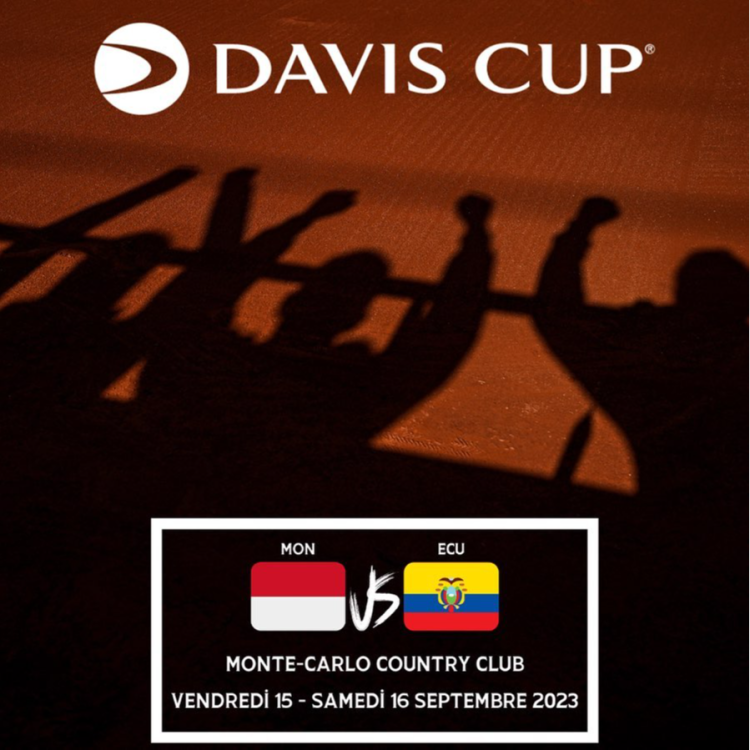 The Monegasque Tennis Federation invites you to meet on Friday 15 and Saturday 16 September at the Monte-Carlo Country Club to support our players for a new match of Davis Cup World Group II against Ecuador.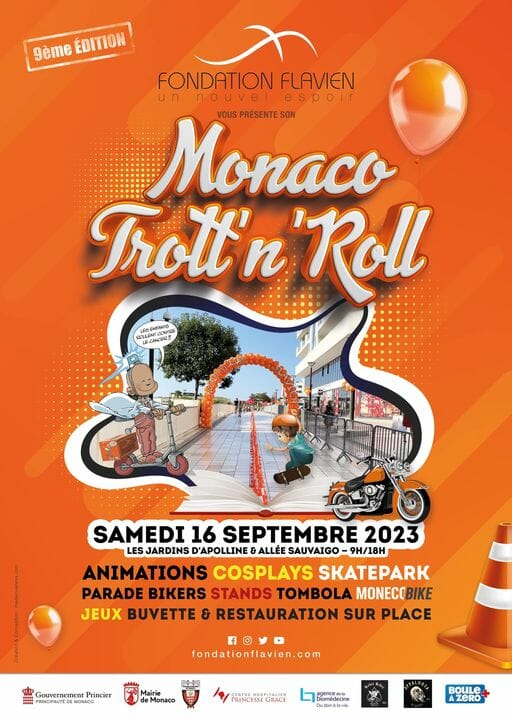 On Saturday join the 9th Monaco TROTT 'N 'ROLL from 9 am to 6 pm at the same venue (Les Jardins d'Apolline & Allée Lazare Sauvaigo) with lots of new features.
Join more than 6,000 children from all over the region and even from elsewhere who come to ride against pediatric cancers in #papayalesautres and #çanarrivepasquauxautres mode. A program rich in emotions and thrills.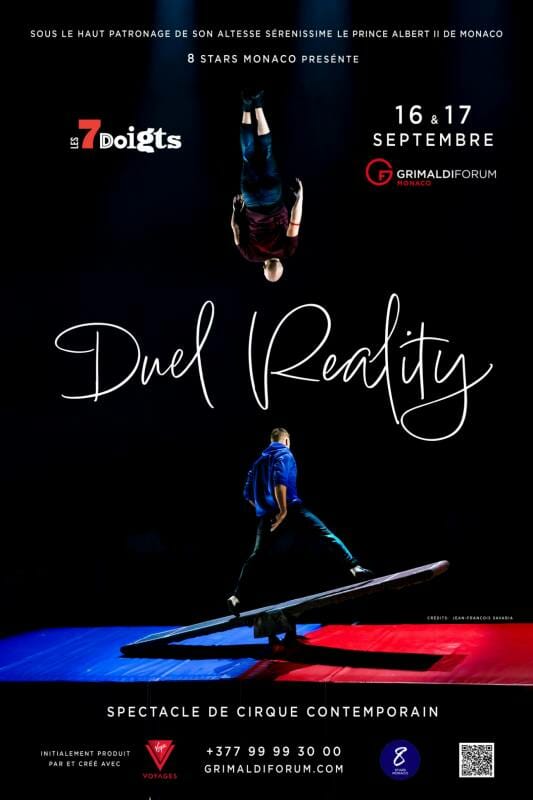 Duel Reality circus show – All's Fair in Love and War – by The 7 Fingers is on stage on Saturday 16 September at 8 pm and Sunday 17 September 2023 at 3 pm, in the Grimaldi Forum Monaco.
After the success of BOHEMIA and DELIRIOUS, this year's show is titled DUEL REALITY and will transform the prestigious Salle des Princes for two exceptional shows before launching a European and North American tour.
DUEL REALITY is a never seen before and captivating circus performance that tells the story of Romeo & Juliet in a unique way, by portraying two competing teams that will stop at nothing to come out on top. With breathtaking acrobatics and a modern twist on a classic tale, DUEL REALITY promises to be an unforgettable experience for audiences of all ages.
In partnership with the Principality of Monaco's Department of National Education, Youth and Sport, and as part of its activities for the 2023 edition of the "International Children's Rights Day", 8 STARS Monaco will be commemorating the centenary of Prince Rainier III's birth by donating part of the proceeds to the Rainier III Preventorium in Madagascar.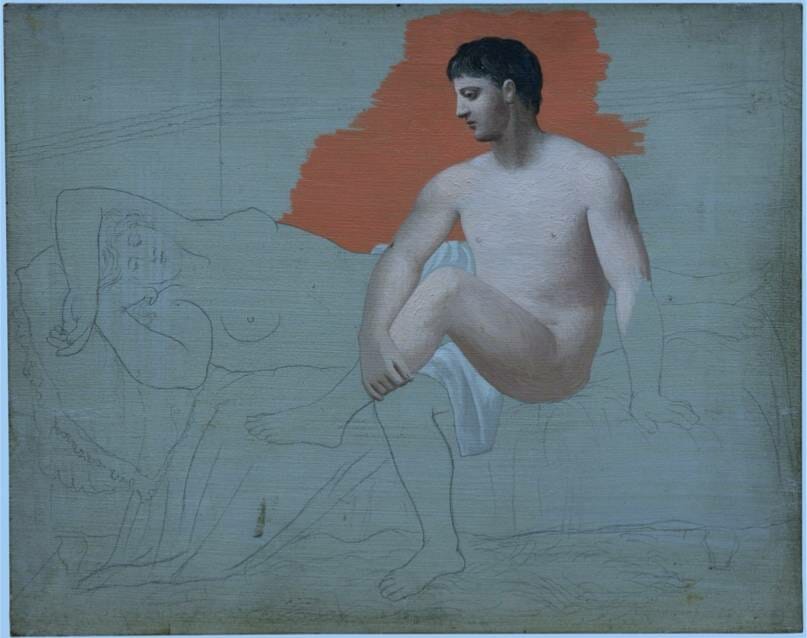 After the "The Prince at home" exhibition a new temporary exhibition "Pablo Picasso and Antiquity" will start at the Palais Princier de Monaco this weekend.
Organized in the Palais Princier de Monaco, alongside the recently restored 16th-century frescoes, the exhibition focuses on a selection from the collection of the Fundación Almine y Bernard Ruiz-Picasso (FABA), as well as a painting from the Nahmad Collection. "Pablo Picasso et l'Antiquité" provides a stage for Picasso's thoughts on the survival, legibility and malleability of ancient artifacts, beyond the jolts of history and the degradation of objects.
The exhibition explores themes of ruin and decline as well as of endurance and renewal in relation to Picasso's distinctive takes on Classicism in a variety of mediums from the post-WWI period to the 1950s. In so doing, it illuminates the radical ways in which the artist reimagined the heritage of the Greco-Roman world through subjects, style, and materials as he contradicted the dogmatism and idealism of the academic tradition.
The exhibition is part of the international collaboration Picasso Celebration 1973-2023 on occasion of the 50th anniversary of Pablo Picasso's death.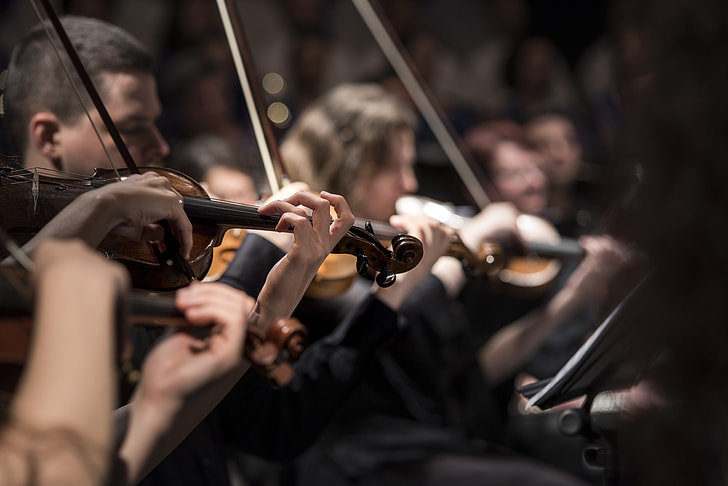 2023/2024 season of the Monte-Carlo Philharmonic Orchestra continues with "Chamber Music – Rainier III Commemoration" concert on Sunday 17 September 2023, at 3 pm in Opéra de Monte-Carlo – Salle Garnier.  Shani Diluka, piano, Liza Kerob & Ilyoung Chae, violins, Federico Hood, viola, and Thierry Amadi, cello will perform in the concert. On the program music by Mozart and Boulanger.
Of course there are other interesting events taking place in Monaco. If you want to learn more about them visit our Calendar.
So have fun and enjoy your weekend!