Wellness and Beauty
Sport in the City: World Class celebrates its 25th anniversary. Interview with the brand founder Olga Slutsker
President and founder of the World Class fitness club chain talks about the history of the brand, life guidelines, turning points in her work and personal life, attitude to sport and business.
This spring World Class celebrates its 25th anniversary. What is your perception of the company these days? What result can you see 25 years later?
Our most important accomplishment over these 25 years was creating the World Class brand and introducing the fashion for fitness classes. In 1993, Russia was not a reference of any kind in the fitness world. Today World Class is successfully operating 82 clubs in Russia and four more abroad. Not only do they have the same name, but also common values and high quality service standards. World Class is part of the Top-10 fitness brands in the world. Looking back, I'm proud that we were its pioneers. In addition, we created an understanding among professional athletes that their career can continue in a different form, as a fitness instructor. One of the postulates of the World Class, one of our values is that we never do anything just for the sake of doing it. If your employees are working just to tick a box, they are only motivated by their need to submit reports and fear of superiors and this becomes a permanent functioning model — then no matter how successful the start-up is, the brand will not be viable. We managed to create a fantastically viable brand.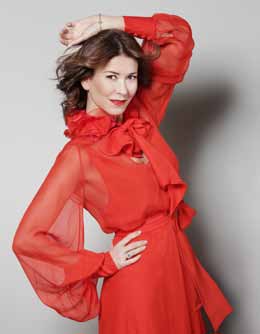 The company was changing, and you were changing with it. To what extent are you currently involved in the World Class operation? Is this more in defining strategy or does it include operational management?
It is more in the realm of strategy, an analysis of what our company and fitness industry are going through. For my first deal (selling a stake to Alfa Capital Partners), I took a lot of advice from my friend Alexander Mamut. As a very experienced investor, he told me back then: «Look, you have to understand one thing: this is a start of another life. Apart from you and your personal decisions there will be partners. If you bring in investors, you must accept the rules of corporate governance, and they differ radically.» I accepted it. When I hire a CEO or a CFO, I understand that if I were to interfere in the operational management after hiring them, I would prevent people from growing professionally. They come to work in my company not only to earn money, but to grow as managers.
If I required them to ask my permission for everything, who would do this kind of job? A talented person who has ambitions will not go for it. And I love bright, talented people. I respect intelligent, thoughtful, ambitious individuals who love my company and take care of it. That's why I set just one condition for myself: I should not interfere with the operational management any more than I should as a chairman of the Board of Directors, President of fitness clubs and a shareholder.
As to the brand development, yes, this is quite a large company, employing about 3000 people. In earlier years, I used to know all the coaches, managers, receptionists and cashiers by name or in person; now this is impossible. Of course, I'm more engaged in the strategy and analysis of the current situation. I come to the club every day (I spend two hours in the fitness room; I visit our spa regularly and talk with the coaches and beauticians in different cities and countries). I therefore have an opportunity to look at the business with a client's eye, it's very important. I travel a lot around the country and I never specifically warn my employees about my arrival — it's the best way to keep your hand on the pulse.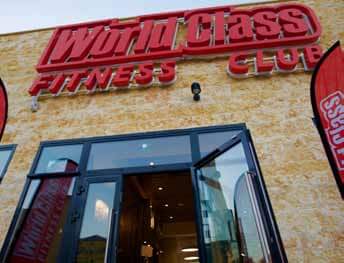 Please tell us about the club in Monaco. Are you satisfied with this experience? What are the differences between a business in Russia and Monaco?
When we were creating the World Class Monaco project, we had an ambition to make the best fitness club in France, and I believe that we managed it. Monaco residents must be happy to have the best club in France with respect to its customer service, relevant fitness programs, equipment and top instructors.
Most definitely, we had to modify our model, to learn how to work with the residents of a small and conservative Principality, to use different promotion tools. There are two main differences: people are indeed quite conservative and they move around a lot; they don't really live here permanently.
We work with the government, support social initiatives and charity projects of the Principality. We have won the attention of Princess Charlene and Prince Albert.
We made the club flexible to meet the needs of its different audiences. You can sign an annual contract, or make a one-time visit, or have a short-term club card. We are always ready to be flexible in the interests of our customers. Our mission was to create an international product, it was important to us that the Russian standard of fitness quality be understood and accepted in the world. Our success is confirmed by 1500 clients from different countries, people who work, rest and live in the Principality of Monaco and in France. We are very proud of this; we are happy and we love our customers. We managed to demonstrate to the international community what a progressive fitness destination Russia is.