Culture & Arts
Heiko Saxo's stunning Rolling Work of Art landed on the Principality to celebrate Queen Elizabeth's Birthday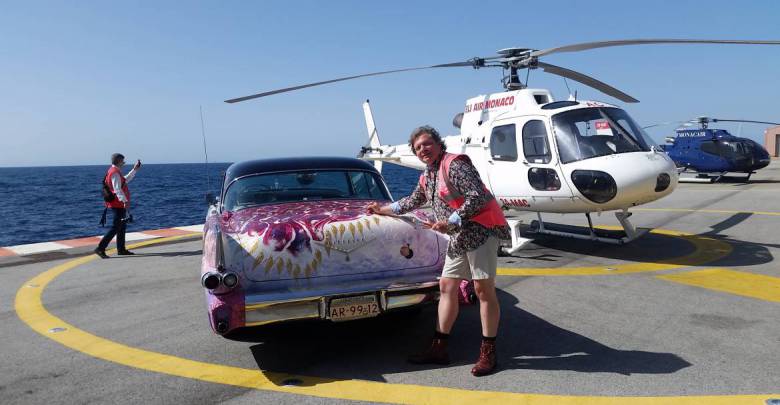 "Heiko Saxo, Golden Hearts Never Die", this is the symbolic motto of one of the most eclectic German composer and artist ever met. His extraordinary creative talent is well known in the Principality for his random visits that are always hitting the mark and fully surprise the audience.
All began from his Queen Elizabeth Perfume Artwork, a Grasse-made rose-scented fragrance created in 2015 in a limited series of precious handmade personalized bottles together with some original acrylic paintings and a very special set of Royal Symphonies. Passing through a true passion for unique-piece watches, car decorations and even a dedicated ladies' handbag collection embellished with car designs. Saxo's touch seems to transform his creations in modern 'irresistible icons'. His very last project was unveiled on Friday the 7th June 2019 morning at Monaco Heliport in Fontvieille.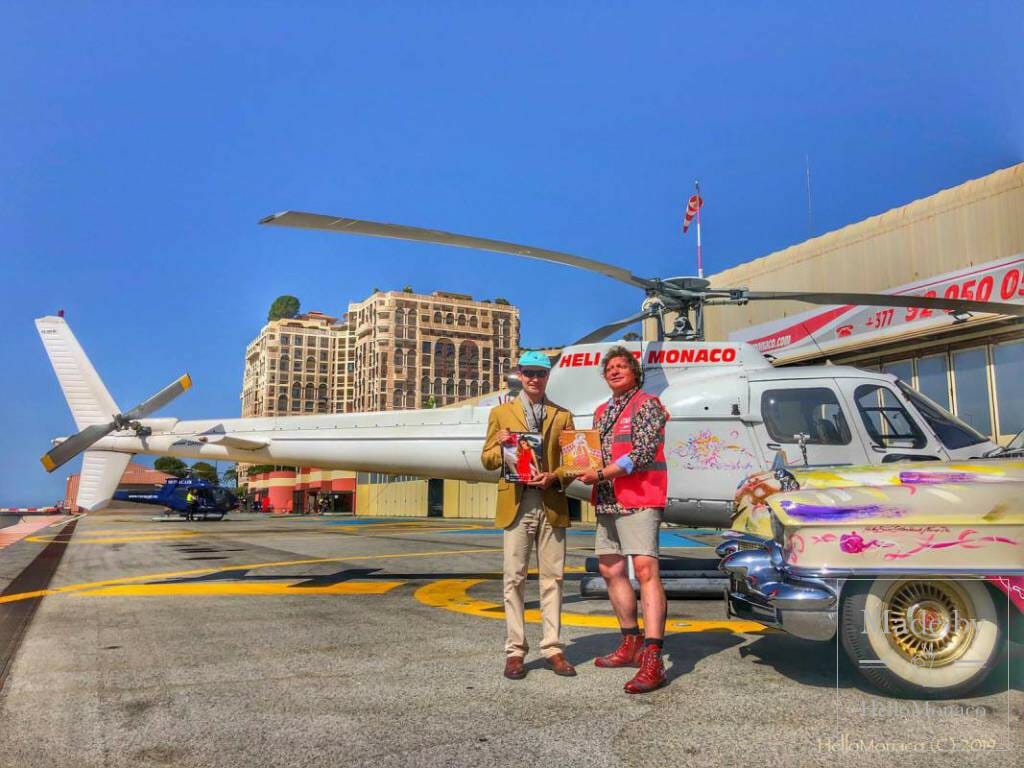 A few days before the 93rd Queen Elizabeth's Birthday, "Elizabeth Rolling", a 1956 iconic Cadillac Eldorado Coupé Seville, flagship of the American Golden Age, found during a tour in U.S.A. materialized on the airstrip of the most famous Monegasque helipad. It had been reinterpreted by the artist through a palette of colour combination nuances from pale rose to dark violet in a flowery shape.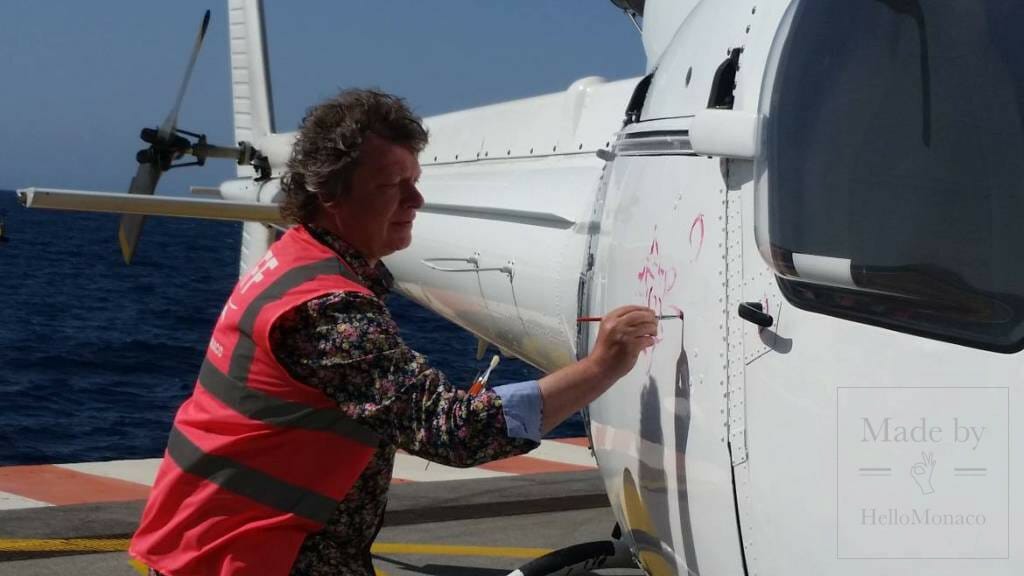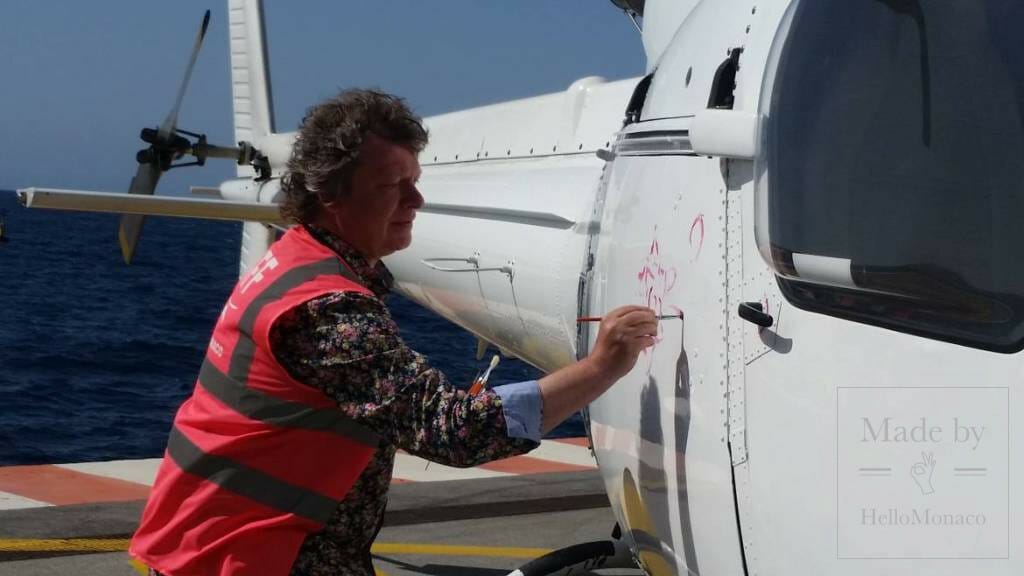 "This is a very special hand-painted design I specifically created for the British Royal Queen as many of my previous artworks", pointed out Heiko Saxo (H.S.) while being interviewed by HelloMonaco. "This is part of my live performance across Europe and the rest of the world with my 'baby' (= Elizabeth Rolling) with the purpose to make it known", added the creator who is not seeking to sell it for the moment, feeling too much tied up to this art-car.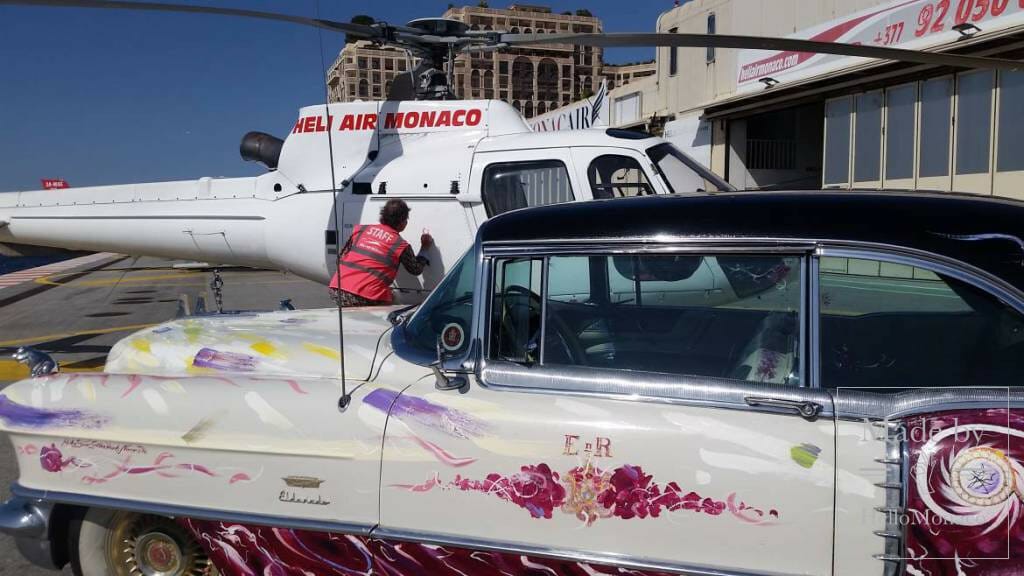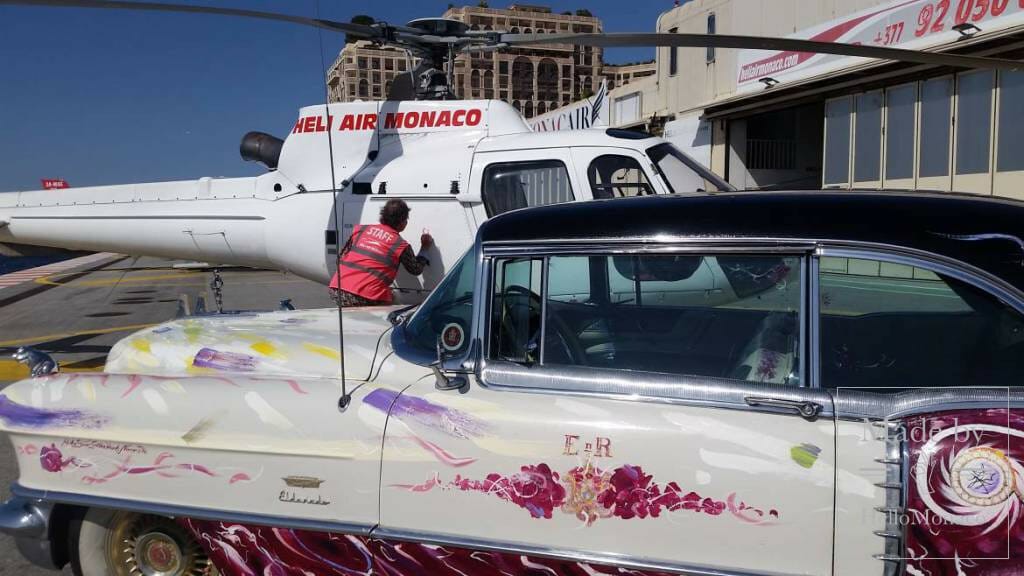 HelloMonaco: Mr Saxo, how many cars did you paint? Which are their symbolism?
H.S.: I decorated around 150 cars among the most prestigious models like Ferrari and Roll Royce. All pieces of art are very symbolic inside and outside and I let viewers to discover them directly. Personally, I always use realistic shades of colour to catch the eye.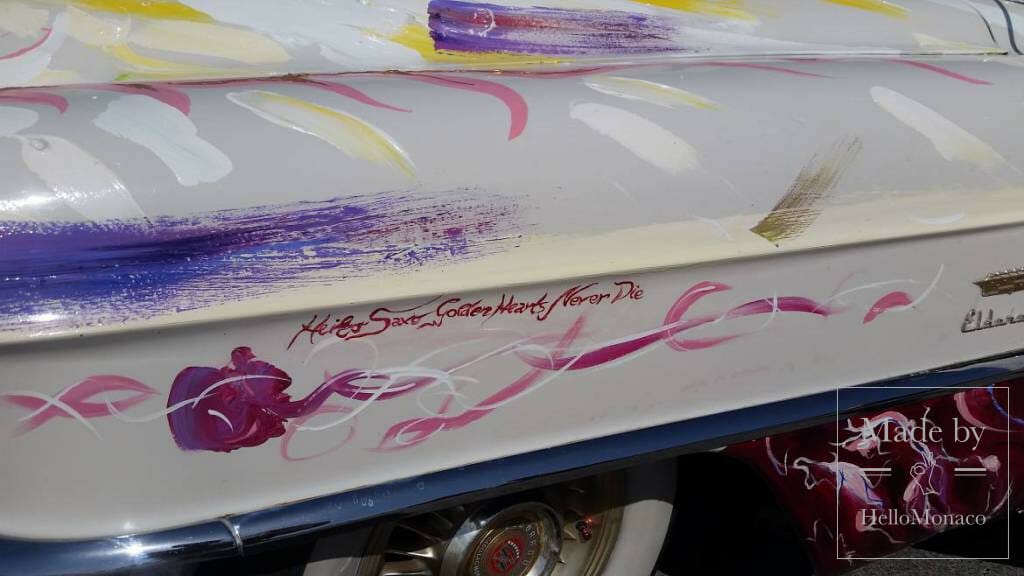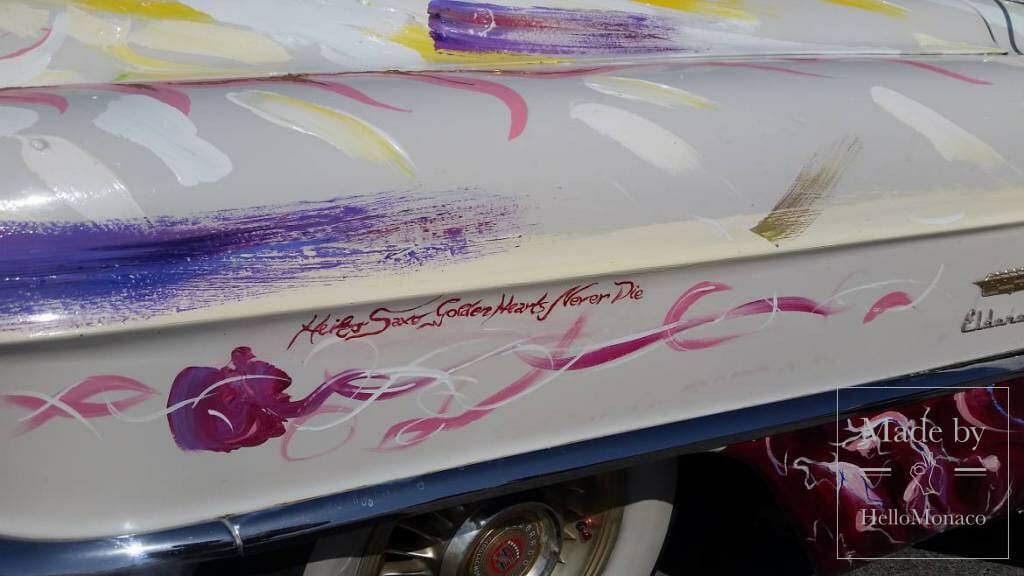 HelloMonaco: What links you to the British Crown?
H.S.: It is a long story that has been lasting for almost 18 years. Some years ago, I composed a piece of music in memory of The Queen Mother and then I made contact with Her Majesty. Some of my painting were shown at meaningful locations like Buckingham Palace, St James Palace and Westminster Abbey. I would like to have the honour to present my piece of art to Her Majesty the Queen one day if I get the chance.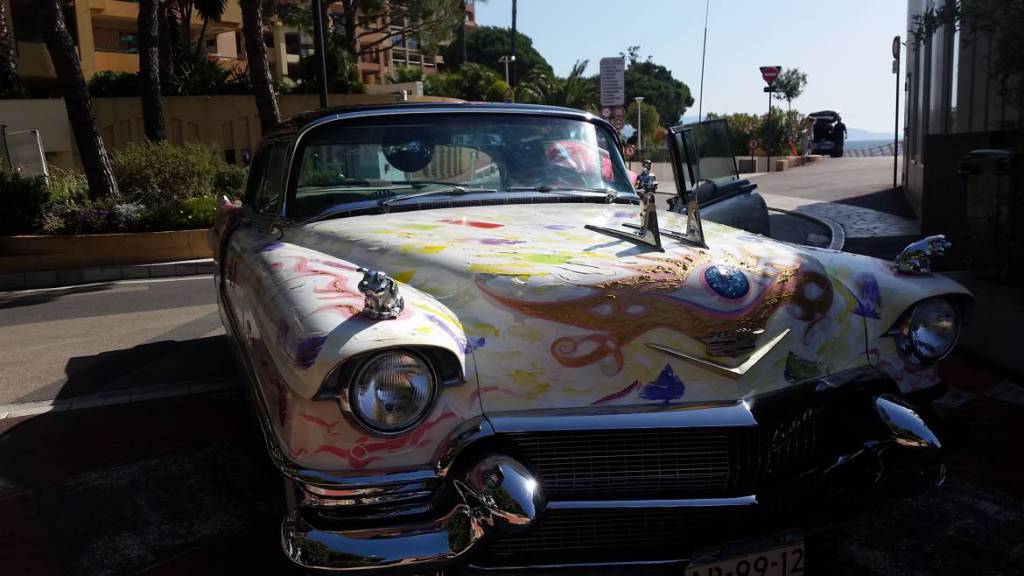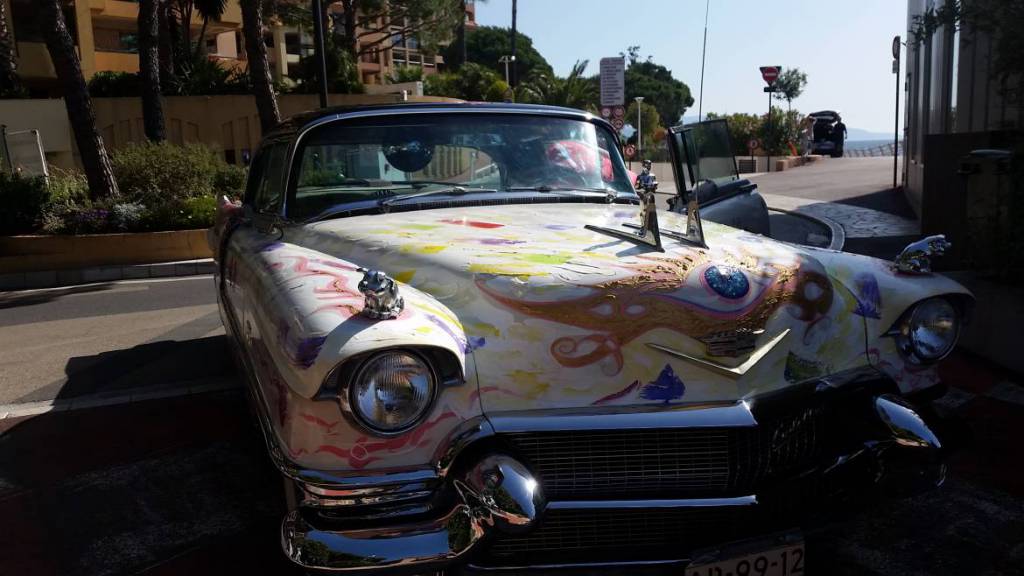 HelloMonaco: Do you have a specific road plan to follow?
H.S.: No, I don't. I am following my feelings so I decided to come back to Monaco, a place I like very much since I meet always friendly people. Next stop will be Germany.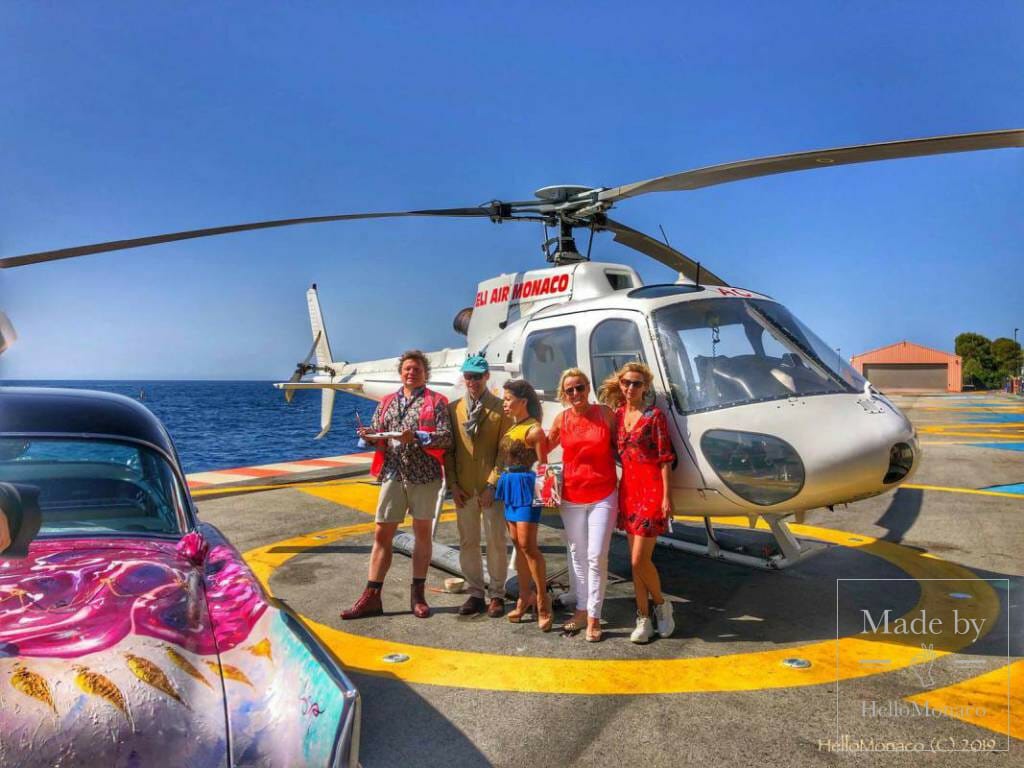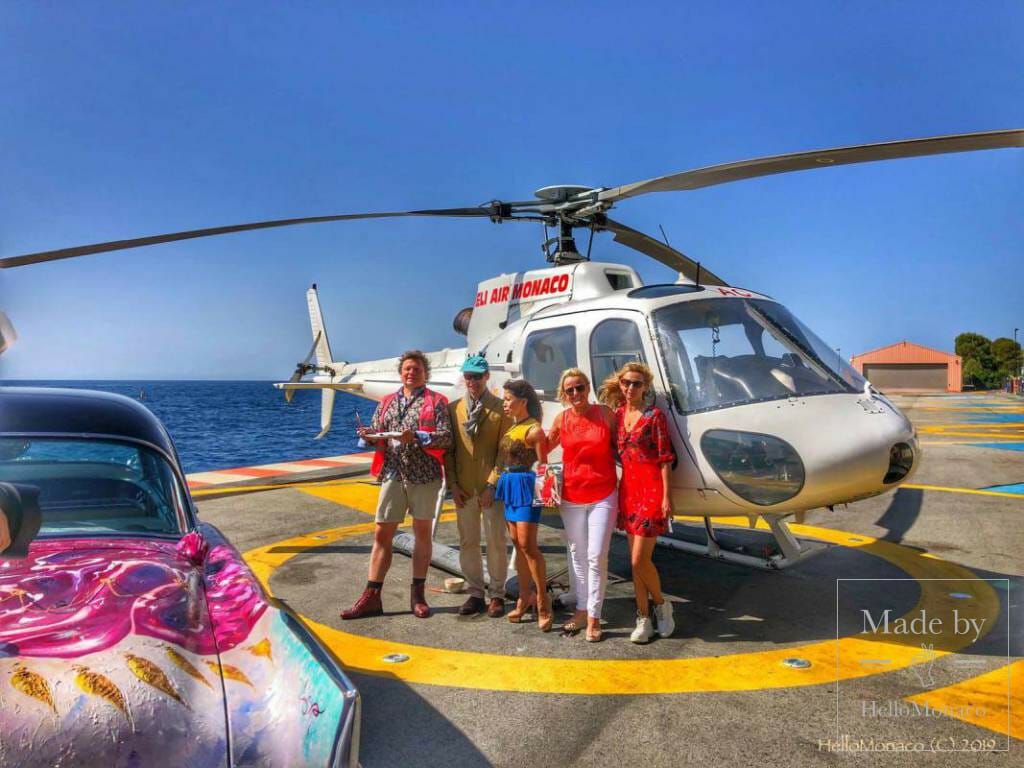 Meeting Heiko Saxo was very inspirational and his fervent creativity permeated the Monegasque land with an unexpected joy while watching him improvising a Royal rose-shape graffiti on a parked helicopter. And one question arises spontaneously: which will be his next surprising undertaking?