Culture & Arts
I Love Art: Brushstrokes of Genius: 140 years after Monet painted Monaco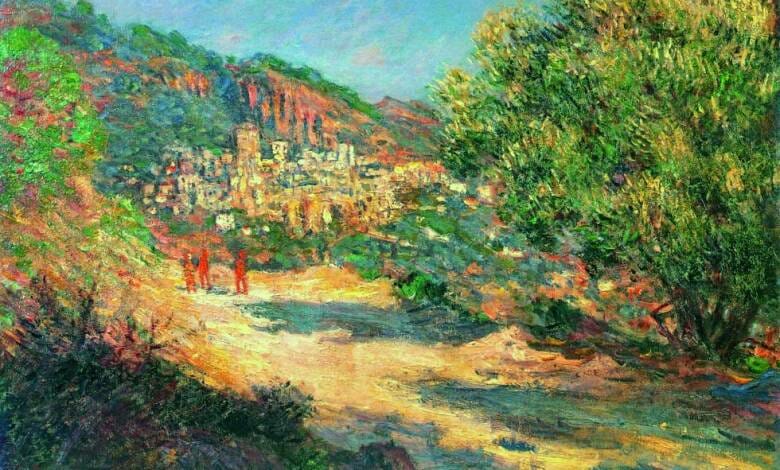 Capturing the delicate way light plays off the seaside buildings, a lone painter stands on a quiet dirt road. A big, unruly beard frames his face as he looks out towards a mountain and renders it in orange with subtle touches of pastel blue. He works carefully and is quick to destroy any painting he is unhappy with. Three walkers pick their way along the track and the artist adds them to the composition with a few skilled strokes of red. The year is 1883 and Monet is painting his view of Monaco. The scene is barely recognizable from what it is today, 140 years later.
Halfway through his life, Monet made three trips to the Côte d'Azur while on a quest for new landscapes. Inspiration found him there and he created dozens of masterful paintings in the brilliant Mediterranean sun. The vital time Monet spent on the Riviera deeply affected the artist and influenced the rest of his prolific career.
"En plein air"
Born in 1840, Oscar-Claude Monet always wanted to become a painter. His father urged him to abandon art and go into the family's ship-handling business. But his mother was a singer and supported his passion for creativity. She died when Monet was just 16 years old and the young artist moved in with his widowed aunt. He enrolled into the Académie Suisse, where Auguste Renoir was one of his classmates.
At the age of 18, Monet met artist Eugène Boudin, who taught him the "en plein air" techniques the painter used for the rest of his life. He was called in for military service from 1861 to 1862 and served under the Chasseurs d'Afrique in Algeria, as did Prince Louis II of Monaco. The light and vivid colours of North Africa impacted the artist and helped inspire some of his future works.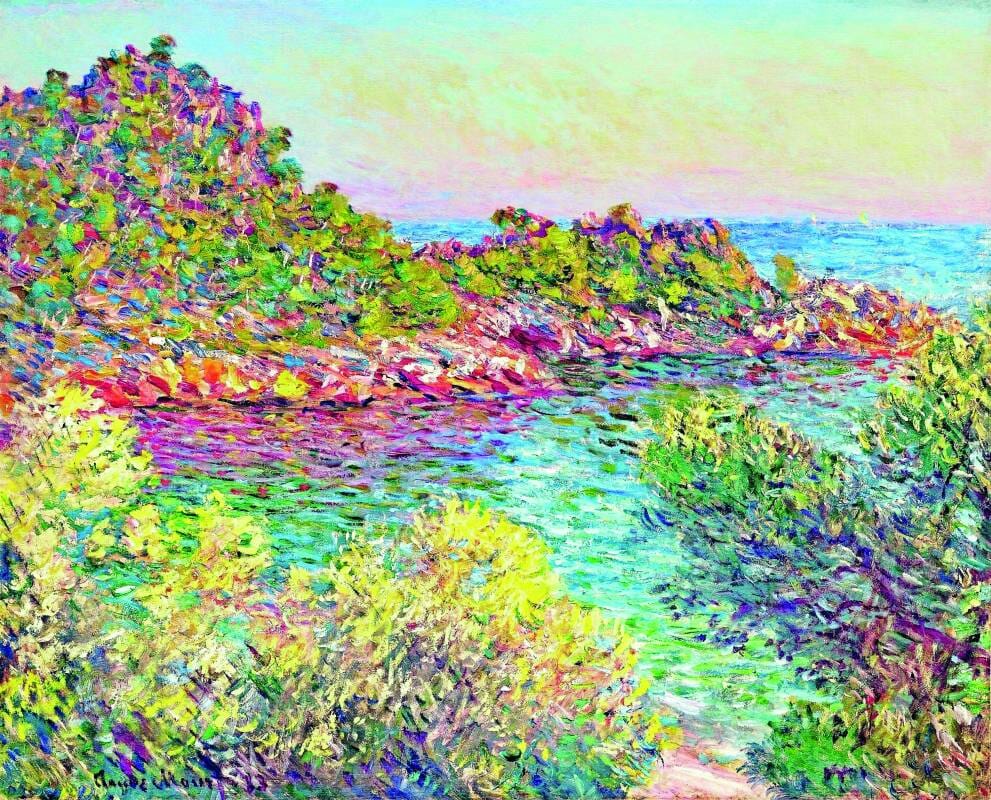 First signs of impressionism in Monet's portrait of his son
In 1865, Monet met Camille Doncieux when she modelled for his paintings. Two years later, she gave birth to their first child, Jean, who Monet loved dearly. His 'Portrait of Jean Monet' displays the very first signs of impressionism. He married Camille in 1870, but the outbreak of the Franco-Prussian War made the family immediately flee France and relocate to London so Monet could avoid conscription.
In London, Monet was inspired by JMW Turner and the way he painted fog on the Thames. He painted several works depicting the river, as well as Hyde Park and Green Park, but London was not kind to Monet. In 1871, his works were refused by the Royal Academy exhibition. Monet and Camille were in financial straits and had difficulty paying their hotel bills. Soon after, the police suspected Monet of revolutionary activities and the family moved to the Netherlands.
Monet's paintings seized by creditors
Back in France after the war, Monet won a silver medal for his 'Sunrise Marine' painting during an international maritime exhibition in 1873. After news spread about the successful exhibition, Monet's paintings were immediately seized by creditors. Luckily, they were bought back by one of Monet's wealthy patrons named Gaudibert, a shipping merchant who had commissioned Monet to paint a portrait of his wife five years earlier.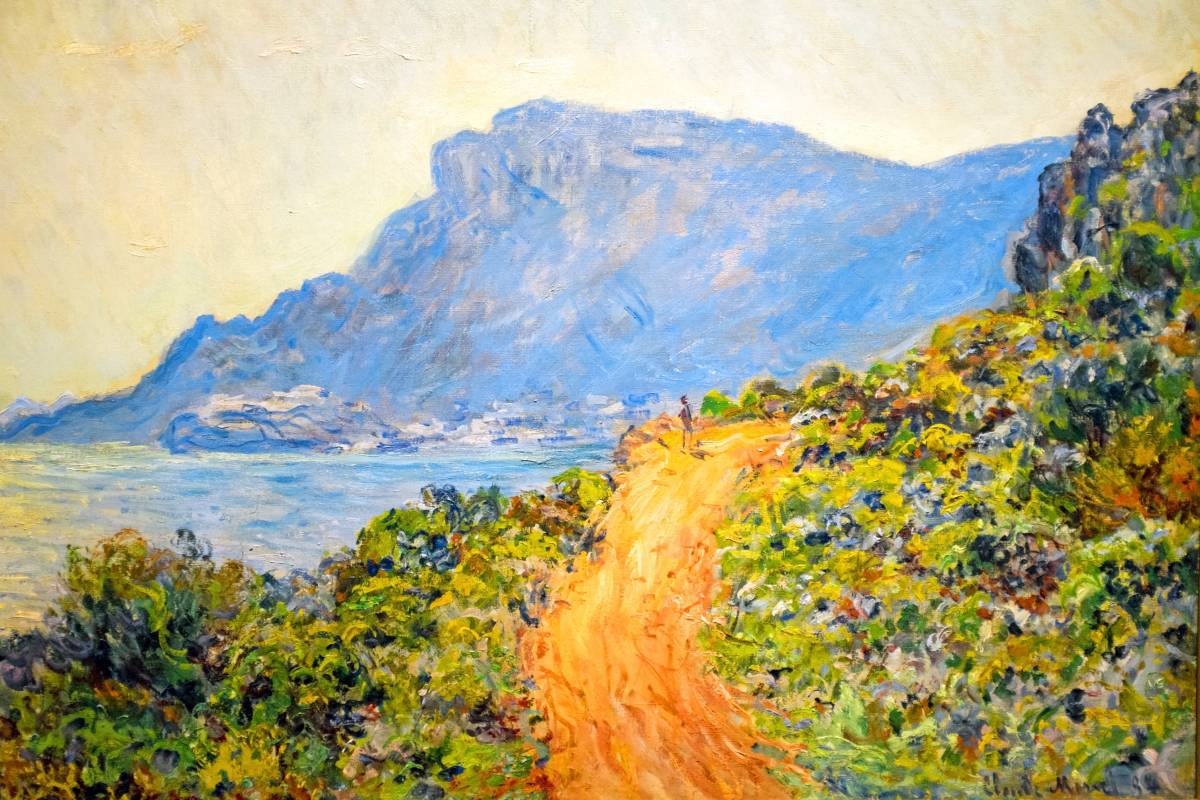 Harsh critic of Monet coins 'impressionist' as an insult
When Monet's paintings were rejected from the Paris Salon, he formed the Anonymous Society of Painters, Sculptors and Engravers. The group was unified in their independence from the Salon and set up their own exhibitions. Members of the group included Renoir, Pissarro, Sisley, Paul Cézanne, Edgar Degas, and Berthe Morisot. 
During their first exhibition in 1874, Monet's 'Impression, Sunrise' led to a historical turn of events. The painting was listed for 1,000 francs (or about €460 today) but it failed to sell. Art critic Louis Leroy wrote a hostile review of the exhibition titled 'The Exhibition of the Impressionists' in reference to Monet's painting. In the article, Leroy writes, "A preliminary drawing for a wallpaper pattern is more finished than this seascape." Although the term 'Impressionist' was meant as an insult, it was reclaimed by Monet and the other artists and is now the name of one of the most influential art movements in history.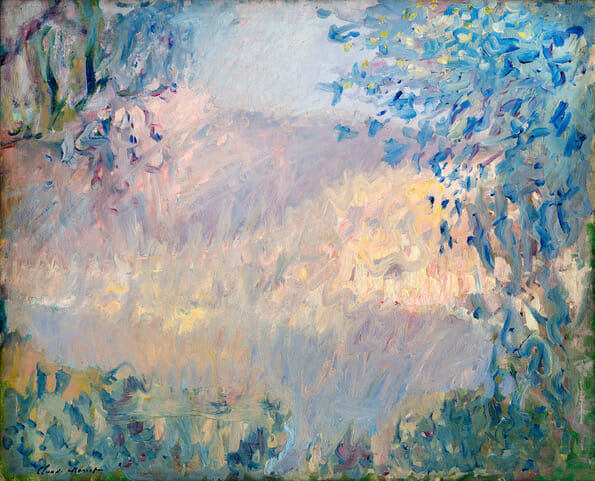 Monet finds inspiration in Monaco
Hunting for inspiration, Monet made his first trip to Monaco at the age of 43 with his friend, Pierre-Auguste Renoir. There, he famously painted 'The Road to Monte-Carlo' depicting three small figures dressed in red on a dirt road with Monaco behind them. He then painted a view of the Mediterranean titled 'Near Monte-Carlo'. The quality of light, palette of colours, tangled trees and craggy cliffs stirred a thirst in the artist to explore the region further.
The next year, in 1884, Monet returned to the French and Italian Rivieras for a three-week visit that turned into almost three months. He painted olive trees, palm trees, lemon trees and villas. He painted a boat without its sails anchored in Monaco's harbour. He painted La Corniche between Monaco and Nice when it was just a narrow mountain track. He painted the Principality as seen from Roquebrune and several paintings of Cap Martin in different light. In a letter to sculptor Auguste Rodin, he described his efforts to capture the Mediterranean light by saying he was "fencing, wrestling, with the sun." 
Five years later, the artist would return once again to the Côte d'Azur and begin an incredible series of over thirty paintings of Antibes, many of which depict the fort of Antibes from the beach of La Salis. According to Marianne Mathieu, head of collections at the Musée Marmottan Monet, the artist's work developed a certain maturity because of the time he spent on the Riviera.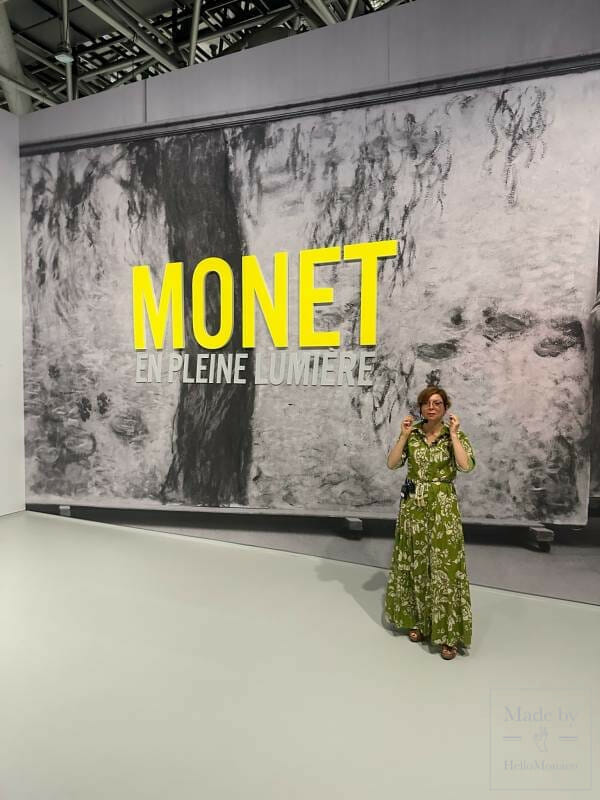 Monet in Full Light: exhibition at the Grimaldi Forum
To celebrate the 140th anniversary of Monet's first visit to Monaco and the Riviera, the Grimaldi Forum will be hosting the 'Monet in Full Light' exhibition, curated by Marianne Mathieu, from 8 July to 3 September 2023. Retracing the artist's trips to the Riviera, the exhibition will bring together nearly one hundred paintings from over thirty collections across the world. One of the paintings has never been exhibited before and twenty-three of the paintings will be exhibited in the same region they were painted in for the first time ever.
No other person could capture the delicate, fleeting quality of light as it moved across sun-drenched landscapes like Monet. The prolific leader of impressionism will forever have the power to transport viewers into captivating scenes of wild, natural splendour. Even though his paintings of Monaco and the Côte d'Azur are solid, preserved snapshots that have remained unchanged for 140 years, his brushstrokes still feel alive and in constant motion, like rippling water, rustling leaves or grass gently nodding in a summer breeze.