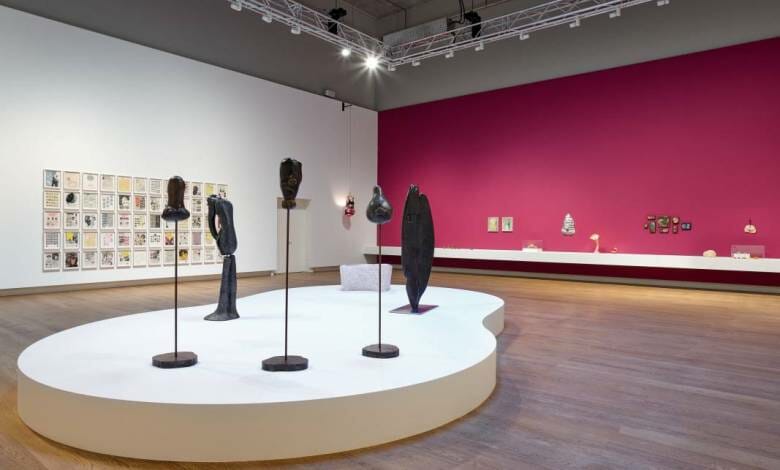 Bernard Pourrière's sound collages at the Depardieu gallery in Nice
Until April 23, 2022
Sound has long been part of contemporary art's language. Bernard Pourrière is one of those creators riveted to the computer, constantly on the lookout for scientific breakthroughs and new technologies. The artist closely works with musicians and choreographers, introducing us to some of his hybrid works that involve graphics, sound and movement, reinterpreting the concept of time and space.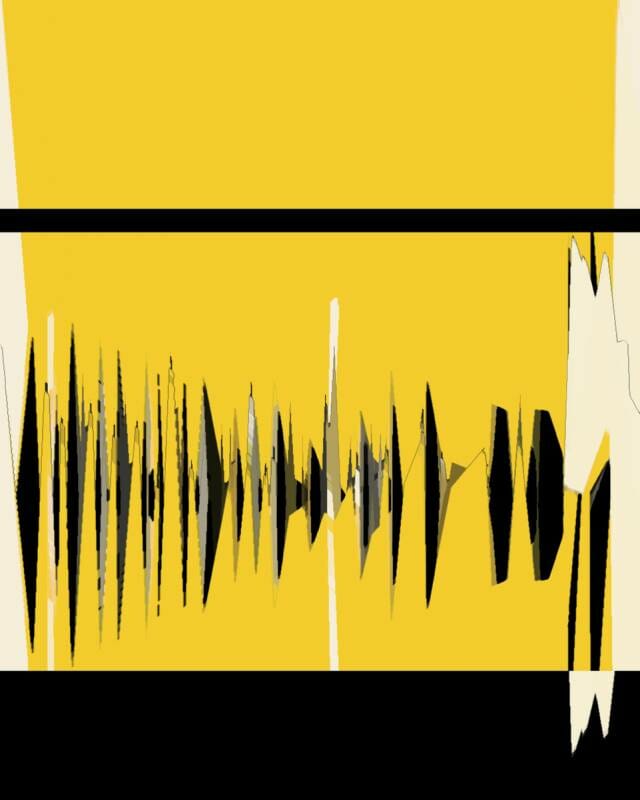 The "sound collages" presented at the Depardieu gallery in Nice are modular, changing, composite creations. Digital drawings, videos, wall installations… introduce us to the universe of this avant-garde artist, well aware of a new relationship between his works and those exploring them. A relationship established through the eye, the hearing, the intellect…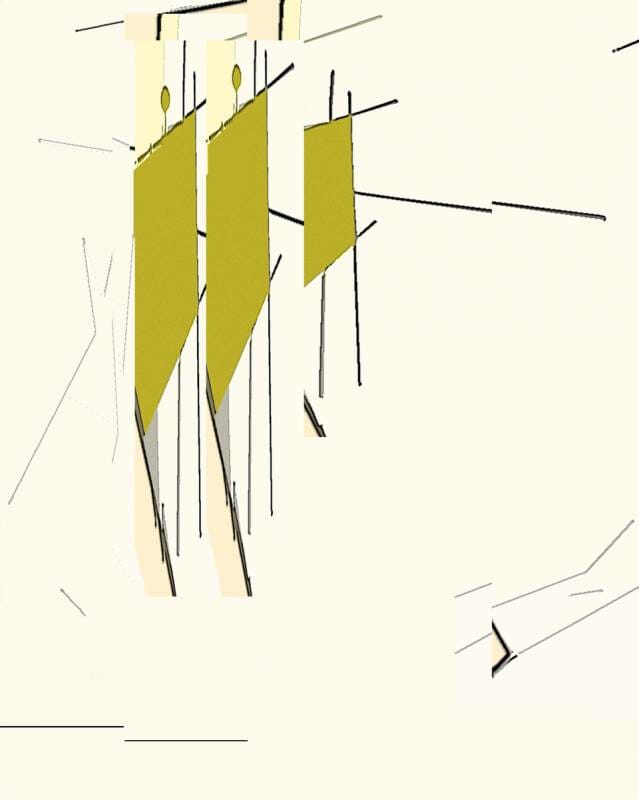 Together with Colette Colomb, Bernard Pourrière is creating an experimental and creative music atmosphere around his plastic installations. This meeting of two visionaries evokes "an architecture of notes and forms". This architecture is truly represented by the latest works exhibited at the Depardieu gallery, highlighted by singular musical graphics.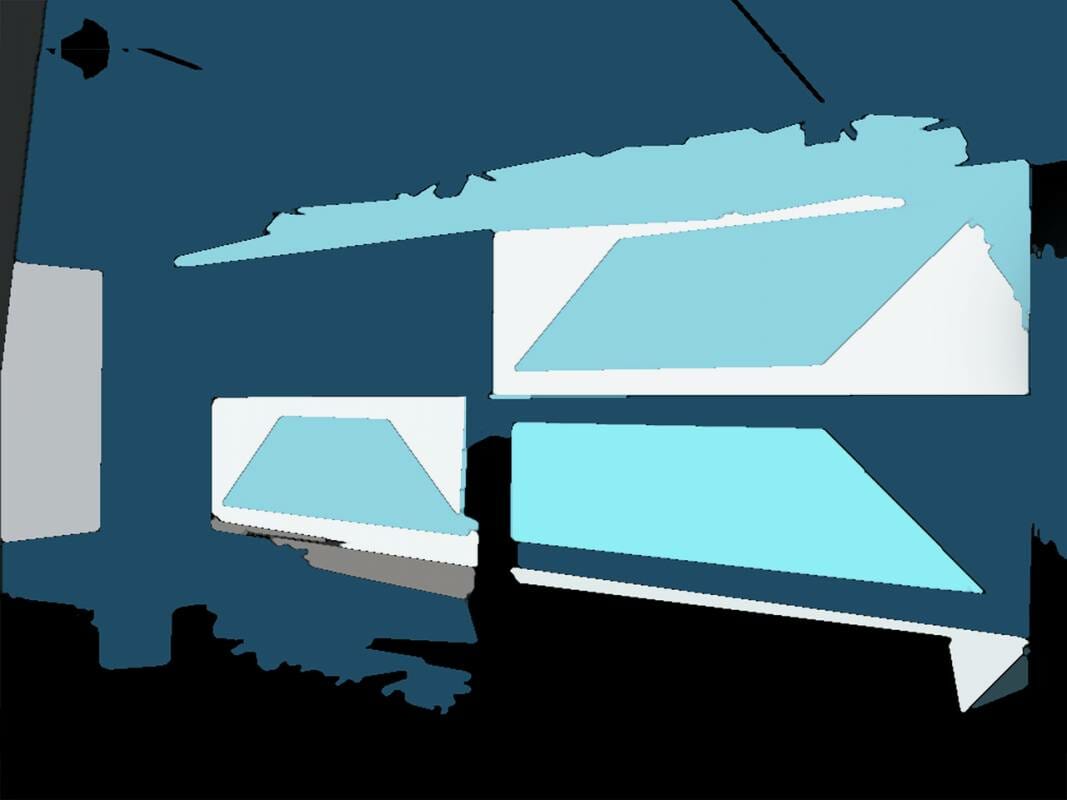 « Collages sonores ». Bernard Pourrière
Galerie Depardieu
6, Rue du Dr Jacques Guidoni, Nice
Twelve designers are reinterpreting the body at the Hauser & Wirth in Monaco
Until April 30, 2022
The deformed, manhandled, fragmented, injured body, broken or torn to pieces… Twelve women have taken over the exceptional Hauser & Wirth spaces in Monaco. Some fifty works entitled "Abstractions corporelles / Anatomies fragmentées" reflect their personal vision on gender and so many other questions evoked today by the representation of the female body.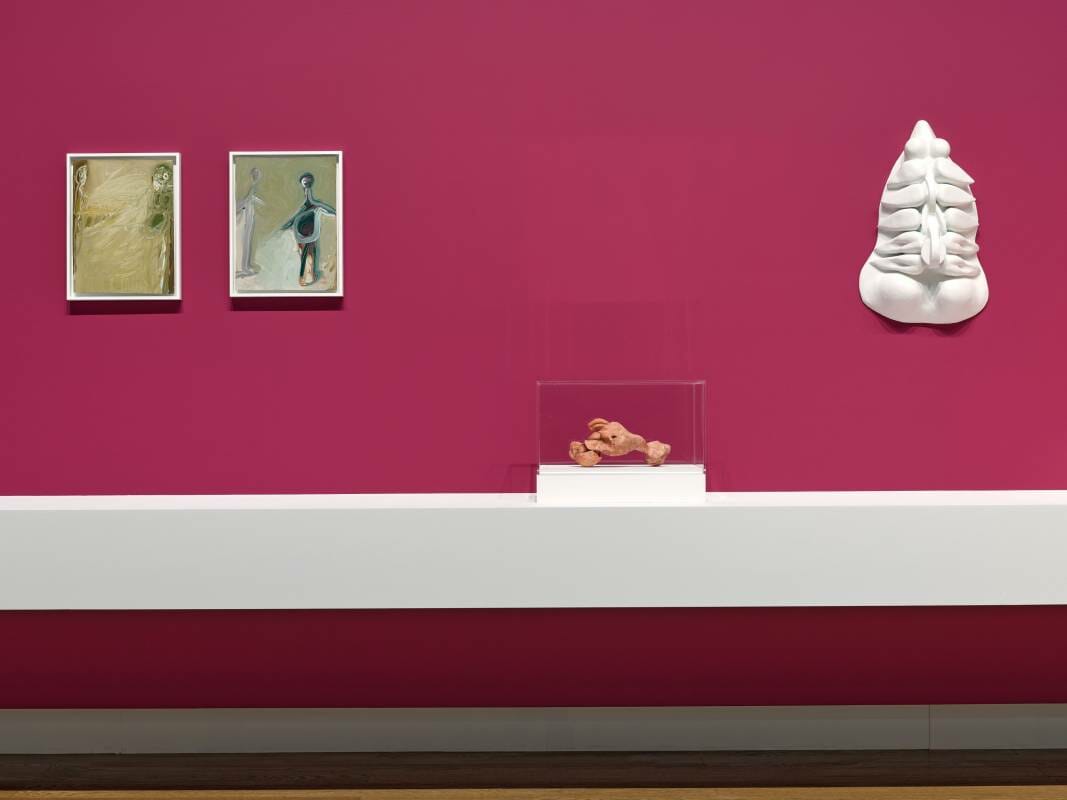 Far from the archetypes of seduction, we are witnessing research on a body that no longer fits into gender stereotypes. At times clinical, disturbing or worrying. Its fragility is particularly highlighted by the late Alina Szapocznikow, featuring a resin "tumor". Louise Bourgeois is astonishing us with a series of breasts, sculpted in pink marble and contained by a sort of roughly carved sarcophagus. Lorna Simpson is taking us on a peculiar visual walk with her short film "Walk with me". Three female faces are juxtaposed and made to blink… Pipilotti Rist is striking us with an installation hanging from the ceiling. A little girl whose entire being is summed up by a lit-up swimsuit.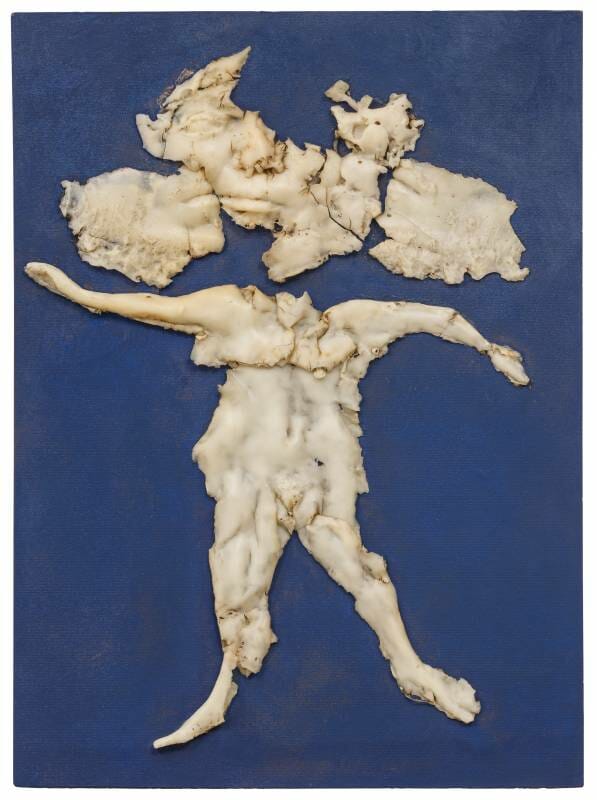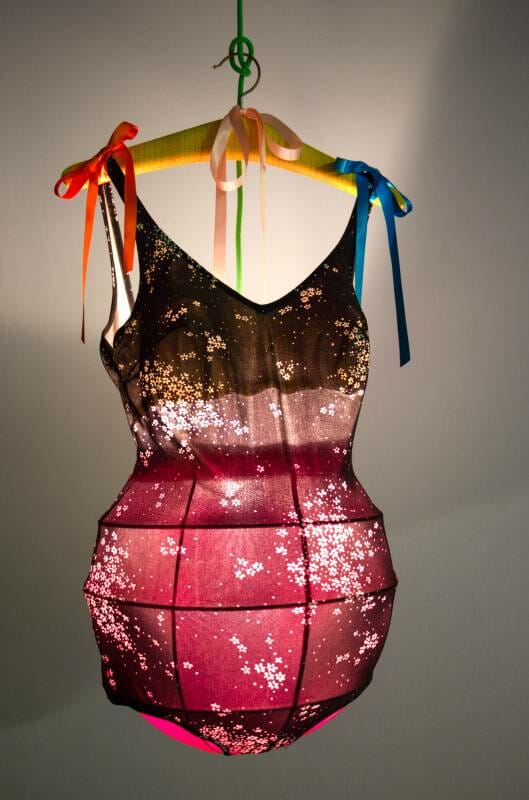 Our favourite, however, is the youngest of the twelve artists, using more traditional media. Christina Quarles is sharing a very successful and technically stunning painting. A ray of sunshine against a rather dark ensemble. The curator Tanya Barson has chosen a particularly ingenious scenography for this work.
« Abstractions corporelles / anatomies fragmentées »
Hauser & Wirth
One Monte-Carlo, Place du Casino, Monaco
Monaco — Alexandria, two world-cities at the Villa Sauber
Until May 2, 2022
Eclecticism, surrealism and cosmopolitanism… Villa Sauber is throwing an artistic bridge between the two cities at the forefront of modern art, having considerably contributed to the history of ideas. Monaco and Alexandria are thus brought together, or rather placed face to face, under the aegis of the New National Museum of Monaco (NMNM). Its director, Björn Dahlström, rightly evokes "a dialogue between two emblematic ports of the Mediterranean".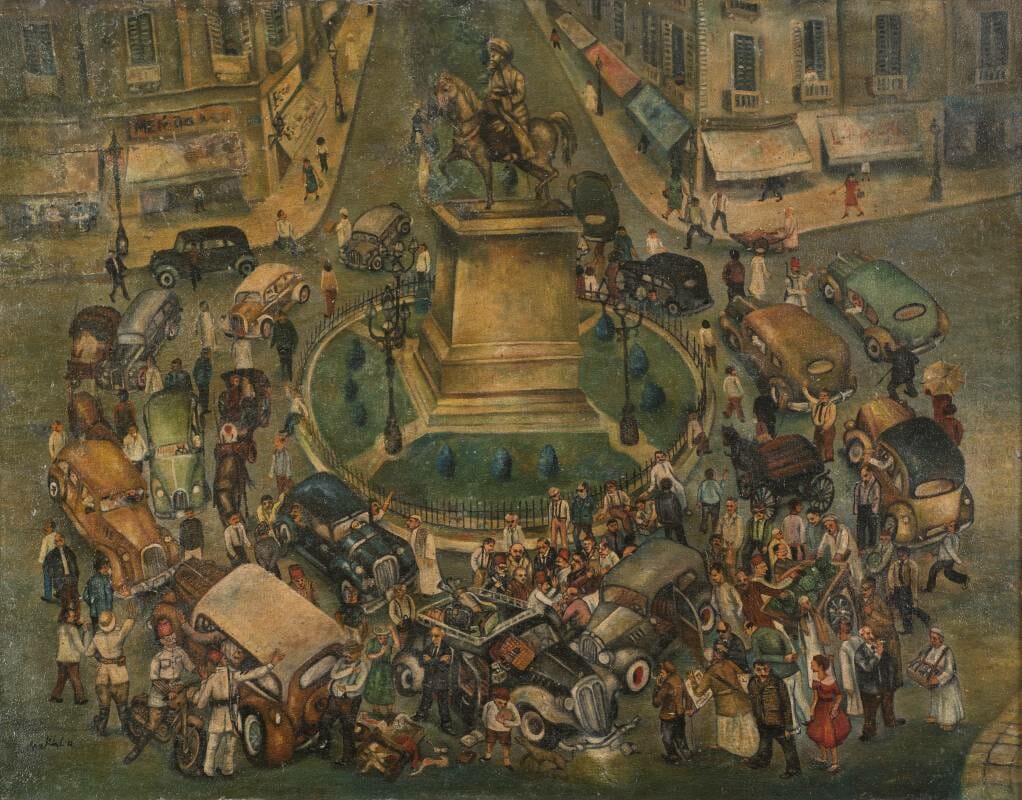 A mix of populations, proliferation of innovative concepts, encounters between artists from very different geographical and intellectual backgrounds. These are the ingredients of this original exhibition introducing us to the world of dance, nightlife, feverish debates and parties tinged with feminist eroticism… Marcel Duchamp, Raoul Dufy, Leonor Fini, Kees Van Dongen, Giorgio de Chirico, Mayo, Samir Rafi, Marguerite Nakhla are all dwelling on such themes as "Egyptomania", "Long live degenerated art" or "Tears and pleasures"… These artists all have in common an inventive approach, dreaming of an open, avant-garde and daring world, revolting against nationalism and censorship.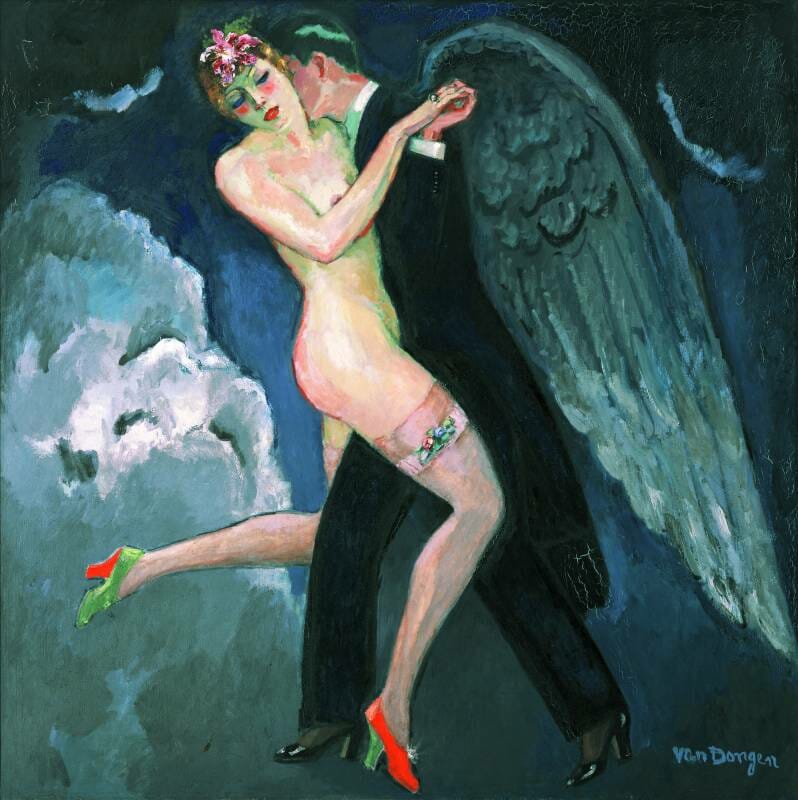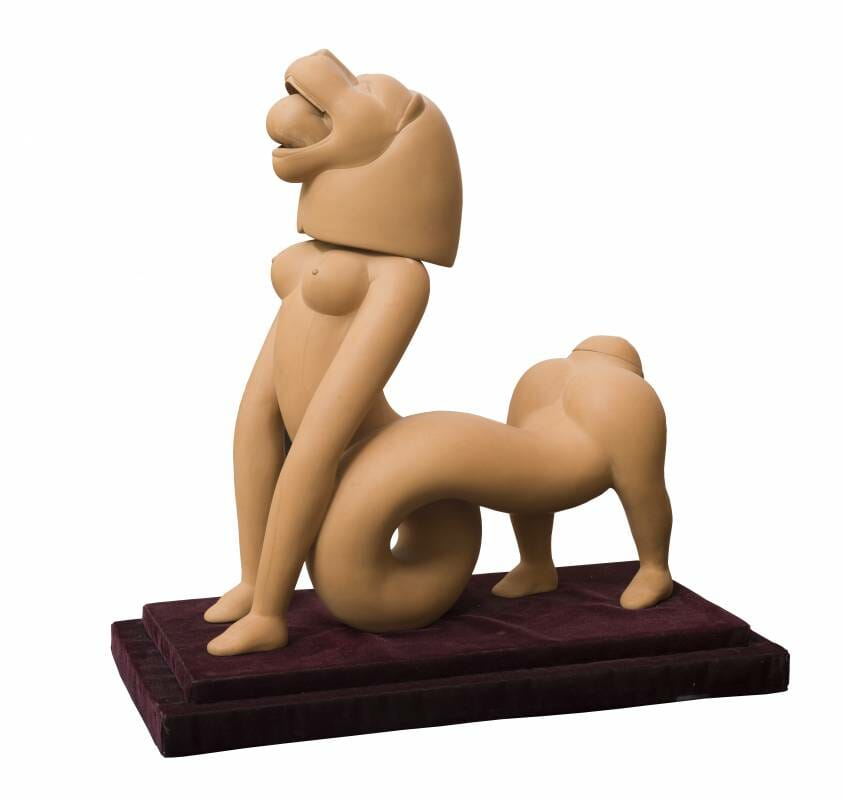 « Monaco — Alexandrie. Le grand détour. Villes-mondes et surréalisme cosmopolite »
NMNM. Villa Sauber
17, Avenue Princess Grace, Monaco
The Mirkines, film photographers at the Masséna Museum in Nice
Until May 15, 2022 
Behind art, there are sometimes remarkable human stories. Those of courageous, admirable, exemplary men. When talent meets humanity, nothing is more beautiful. The exhibition at the Masséna Museum in Nice thus stands out as this instant of grace.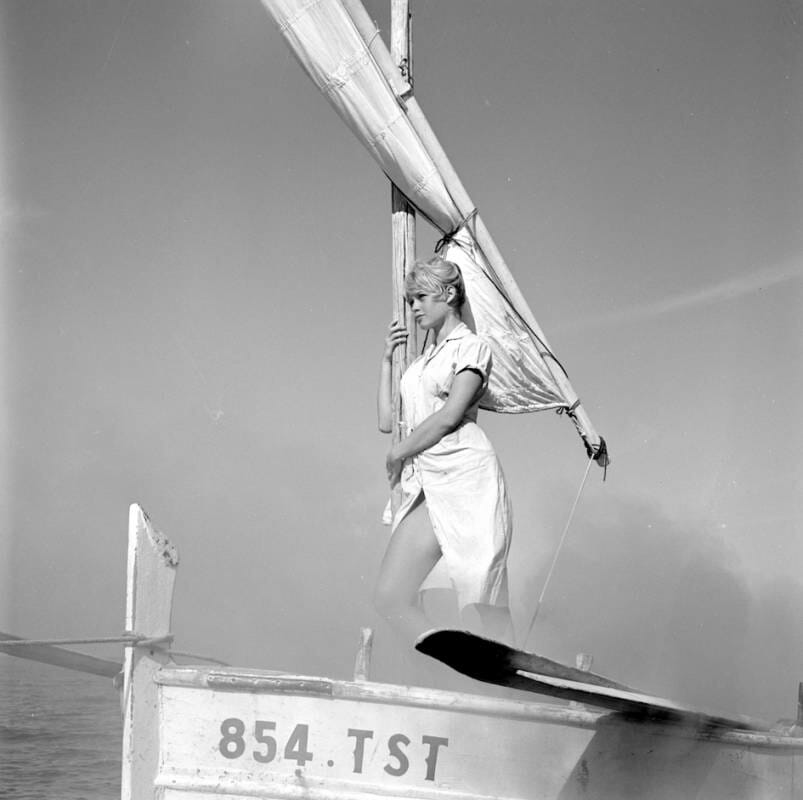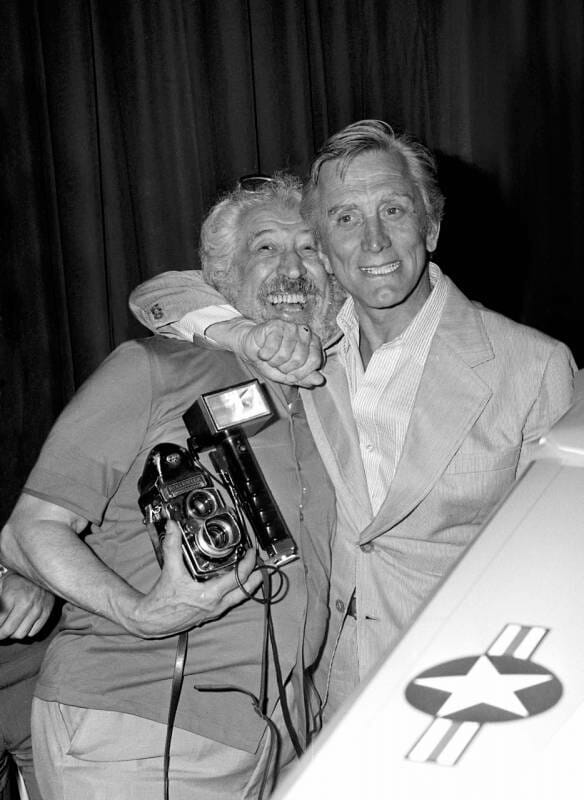 The retrospection traces the story of a Russian, fleeing from the Bolshevik revolution to Nice. Not only did he wonderfully integrate into French society and this legendary city, but distinguished himself in the Resistance, relentlessly fighting the Nazis. Léo Mirkine, the Victorine studios' photographer, had made his workshop on the rue de France a true Resistance hub. Joined by his son Siki after the war, he produced remarkable images of film stars and sets, featured in some 80 oeuvres of the 7th Art. The exhibition truly takes us through an epic history.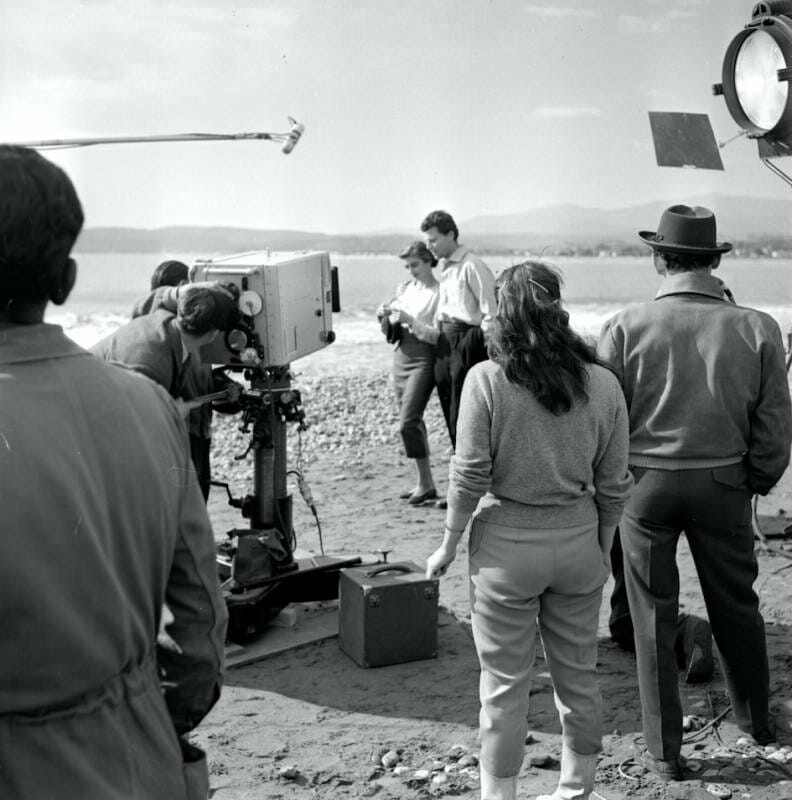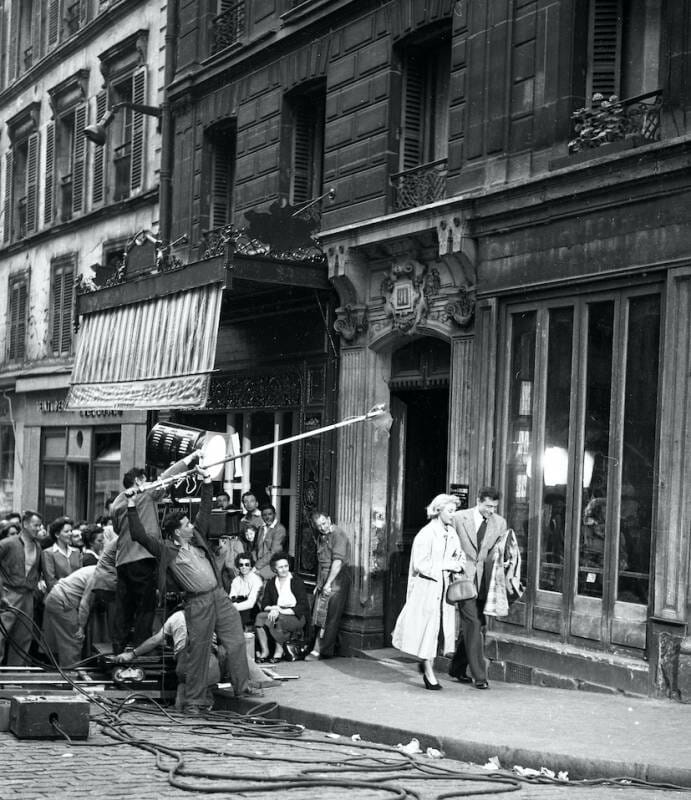 Michèle Morgan, Grace Kelly, Romy Schneider, Martine Carol, Claudio Cardinale, Brigitte Bardot, Abel Gance, Gérard Philippe, Jean Cocteau, Michel Piccoli, Jean-Paul Belmondo…. Softly, on tip-toe we venture into the Vadim, Clouzot, Carné, Lautner's film sets… These precious witnesses share the most beautiful cinema years of Nice. But Léo Mirkine also embodies a figure at the forefront of the human rights revolution. Having worked as a reporter in Africa and in the post-war USSR, his images express, better than words, the suffering, the abuse and the need to appeal for humanity. An exhibition not to be missed.
« Mirkine par Mirkine : photographes de cinéma »
Masséna Museum
65, Rue de France, Nice
Games of light and sound by Bernard Moninot at the Maeght Foundation in Saint-Paul-de-Vence
Until June 12, 2022
For his exhibition at the Maeght Foundation, Bernard Moninot has opted for an enlarged drawing concept. More than just a concept, this is actually a way of appropriating graphic design to develop, build and demostrate some of his surprising installations. Games of light, shadows, sound waves… This demanding, unadorned, minimalist universe is not easy to enter. In his own way, Bernard Moninot is sculpting space and drawing silence. Alongside works specially designed for the vast museum spaces, the Maeght Foundation is featuring seven major installations.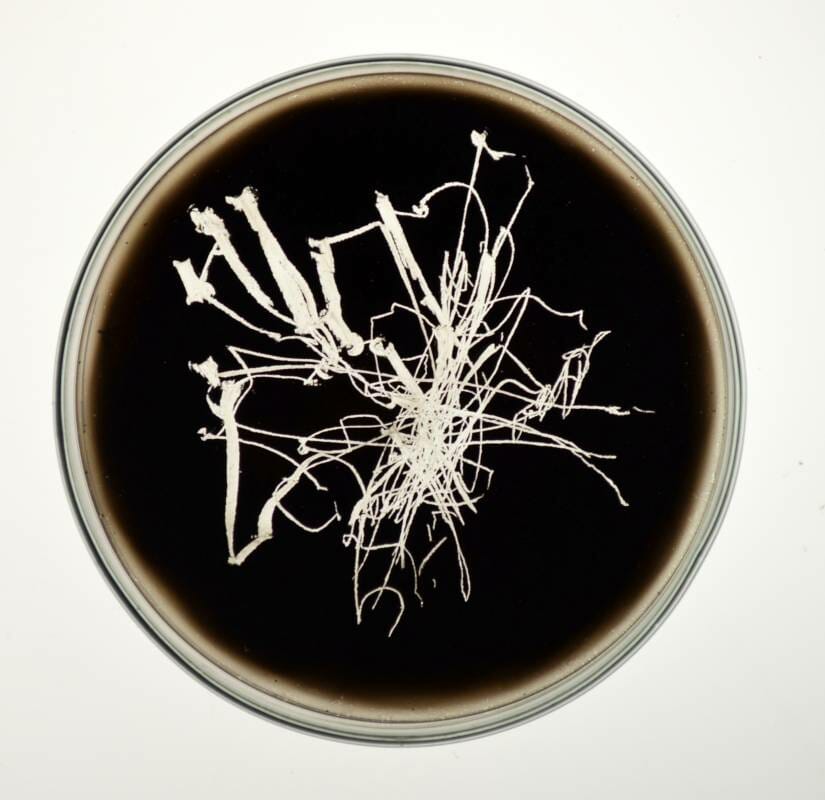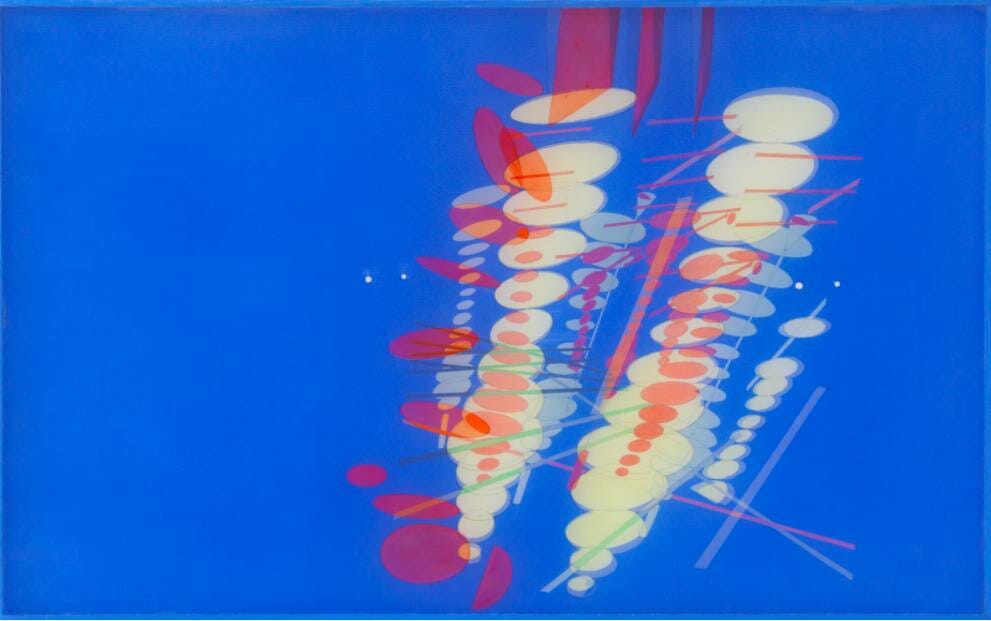 In his artistic agenda Bernard Moninot is highlighting three concepts: chance, the unconscious and intuition. In his studio, looking more like a research laboratory, the artist is busy observing and dissecting the elements of the outside world. He pursues a crazy dream of drawing the invisible, the caress of the wind or the weight of silence. This is an endless quest, in the likelihood of the Holy Grail…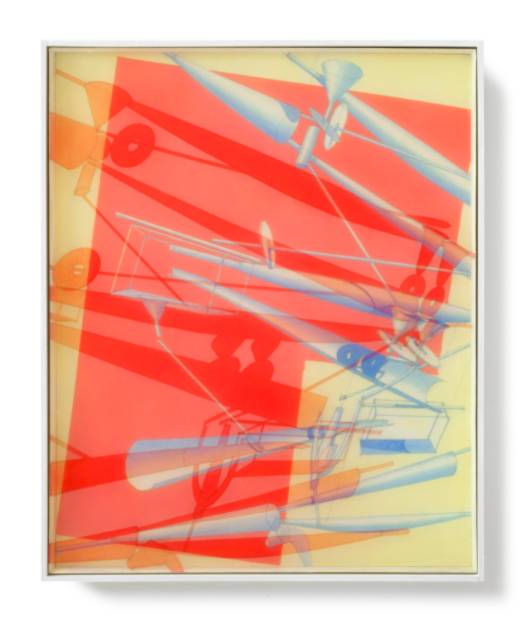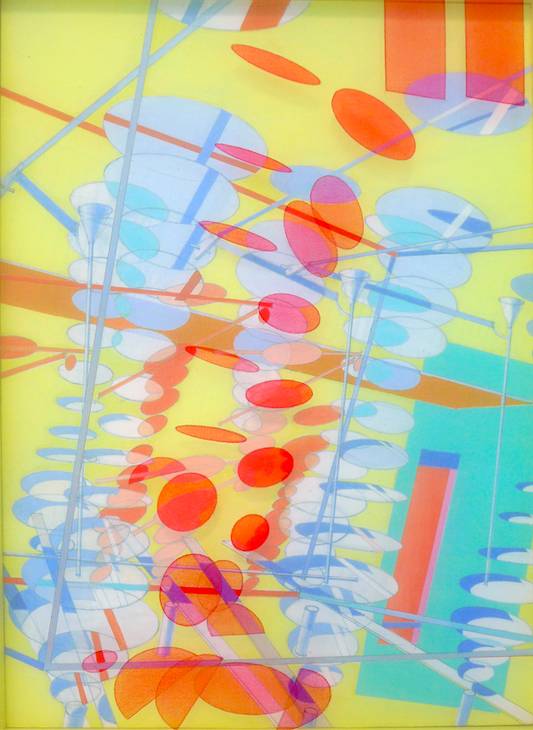 These shades and lines are full of an undeniable poetry. Mystery truly hovers here. Such a complex work is not easy to endorse. Our eye is jostled, but then seduced by the delicacy of its lines. This spring, the Saint-Paul foundation is inviting us on a real experimental journey. A labyrinth of thought, reminiscent of Mirò, winding through the museum's gardens.
« Bernard Moninot. Le dessin élargi »
Fondation Maeght
623, Chemin des Gardettes, Saint-Paul-de-Vence