Interviews
Albert Croesi: "Prince Rainier III — a builder, protector and visionary"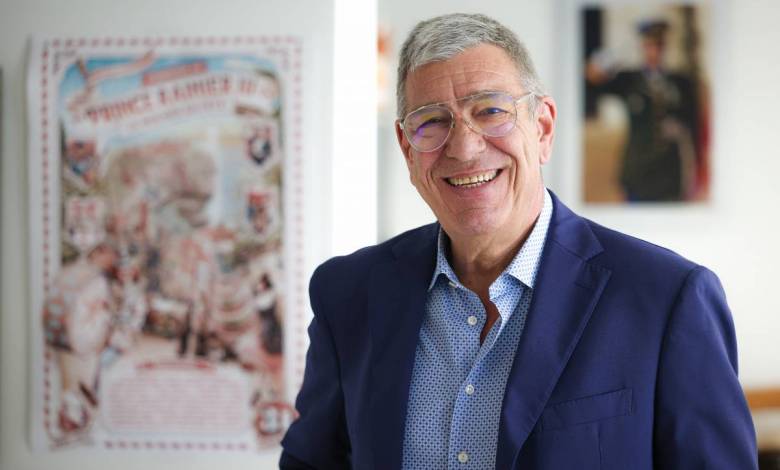 Director of the Monaco Pavilion, Interministerial Adviser on the Living Environment and Deputy Vice-President of the Grimaldi Historic Sites Federation, Secretary of the Prince Rainier III Commemoration Committee, Albert Croesi was also in charge of the festivities which started on May 31st and will continue until January 2024.
It is with a feeling of great emotion that we are publishing the interview that Mr. Albert Croesi gave to Hello Monaco just before his sudden passing away on June 3rd. A dynamic and passionate man, he shared with us his immense love for the Principality, his country … the one he served to the end with dedication and enthusiasm. He told us how proud he was to organize the festivities marking the centenary of the birth of Prince Rainier III.
Very attached to his Sovereign, Albert Croesi believed that Prince Rainier's 56-year reign was truly transformatory. The Principality has become a major player on the international arena despite its tiny territory of two square kilometres. Indeed, Monaco has experienced phenomenal economic growth. Prince Rainier III managed his country like a big business. These are the themes Mr. Croesi dwelt on in our interview.
Man of the field, mindful of the people he represented as a Interministerial Adviser, responsible for the living environment and user relations, Albert Croesi leaves a memory of a friendly and committed professional, eager to preserve the quality of life in his "little paradise" Monaco.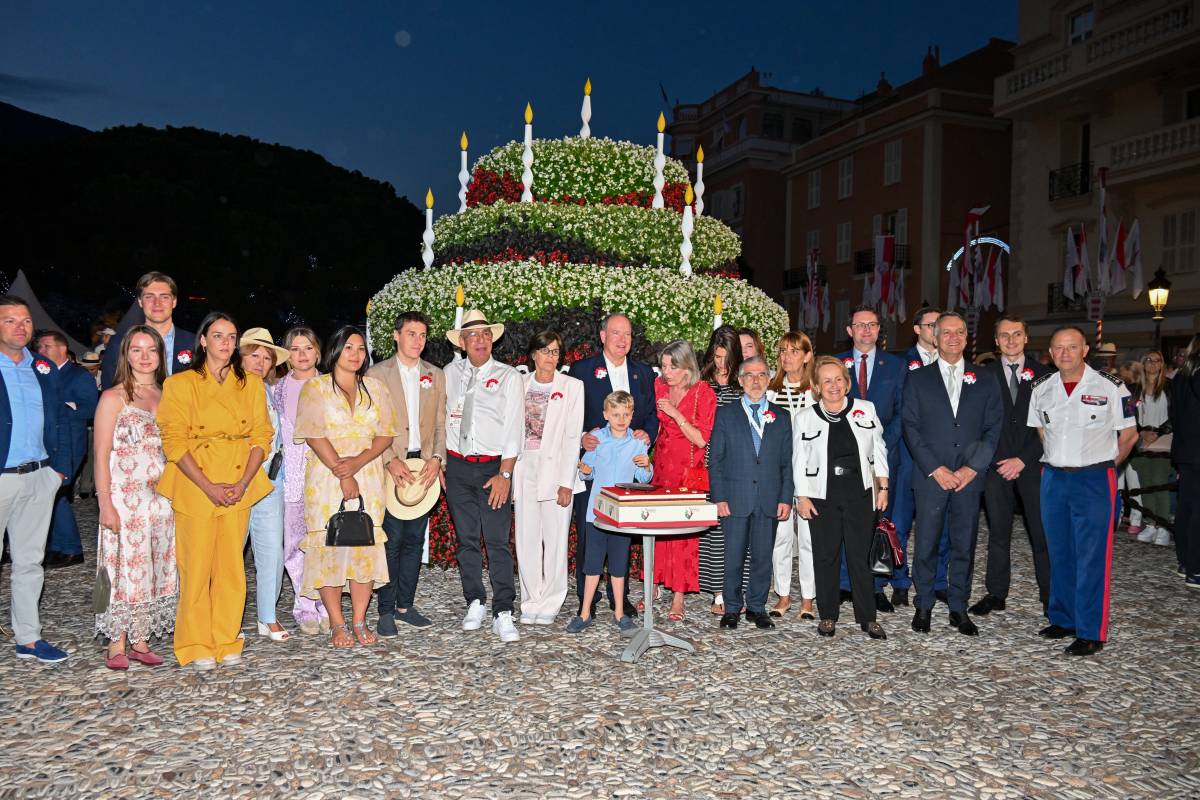 Hello Monaco is offering its sincere condolences to his family, friends, collaborators and to all those affected by this bereavement.
Hello Monaco: What was your experience of this first day celebrating the Prince's birth centenary on the Rock?
Albert Croesi: It was totally in the Sovereign's style! All Monegasques and residents were invited to a big party, with the Rock entirely taken over. It was as if the princely family were receiving everyone in their own home. The choice was to open the doors, bringing people right up to the Palace! After all, in the olden days, when things were bad, that's where everybody went — to the castle. Things are now going well, but we can still do the same.
Many were the occasions of Prince Rainier demonstrating his will to meet the Monegasques, to be by their side. Many still remember him playing pétanque at the Louis II stadium… He was very attentive to his people and he utterly transformed his country.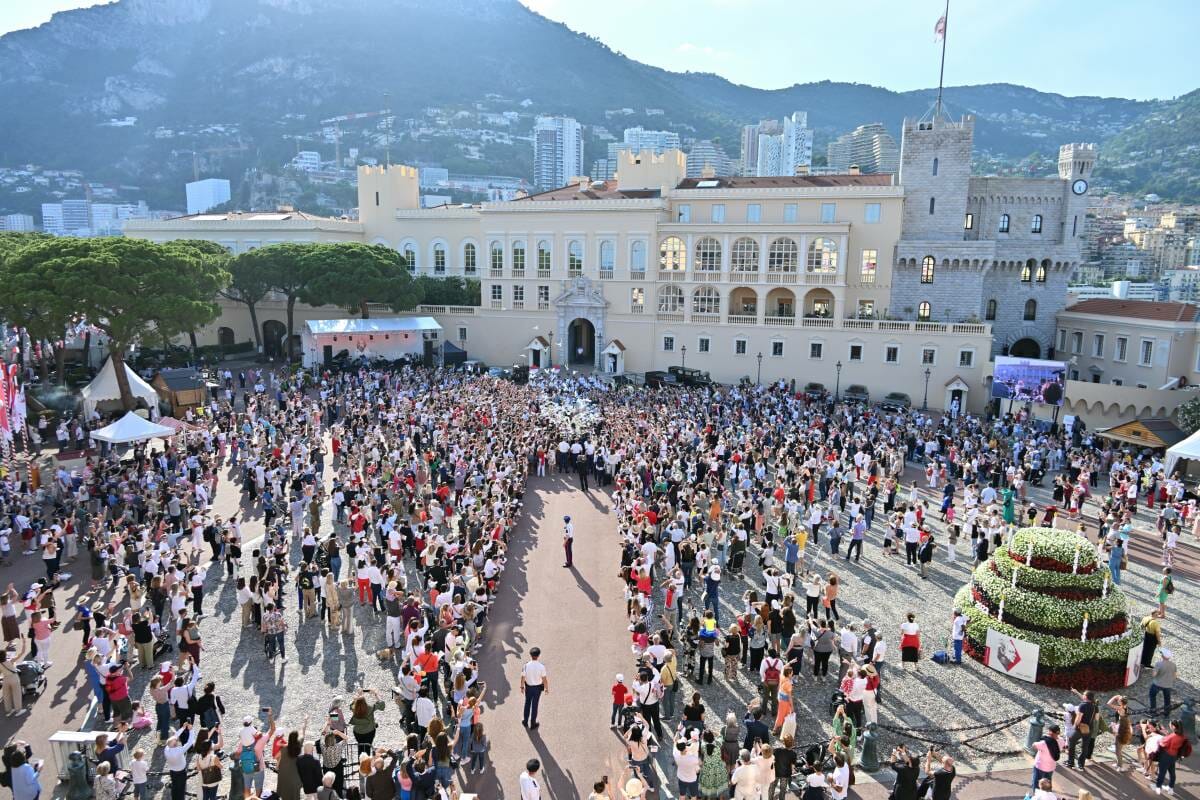 HM: What kind of transformation are we talking about? He is often evoked as a prince-builder…
AC: We are now a country in its own right! And that we owe to Prince Rainier who was a great man. He even challenged General de Gaulle during the 1962 crisis involving the Principality and France! Monaco is now making its mark on the international area. Its voice counts, particularly in the field of environmental protection. Prince Albert is faithfully pursuing the path traced by his father, contributing to the Principality's international reputation.
HM: What memories do you have of Prince Rainier III? Wasn't he a bit difficult to approach?
AC: Prince Rainier was indeed an authority, but the one close to the Monegasques. Our Prince was very involved, even if he did keep his position of being a boss. He really thought about the welfare of his people and their future. Everything he did contributed to the happiness of this small country.
HM: Were you personally close to him?
AC: It is part of my upbringing, part of my religion even, to be respectful. A prince does stand out from everyone else. I would always keep a few metres away. We have to keep in mind how privileged we are here. This is not a real life. We are all protected by the Prince. Monaco is just a company with a big boss running it all. The one and only in the world! Why do you think its residents are loyal to it? Just for tax reasons? Certainly not! Monaco is indeed a little paradise. Those who never leave the Principality do not get to realize this. You have to look elsewhere to see the difference… Here it's a bit like a big family. Whenever there is a problem, lots of hands reach out to help you. This life is truly unique. The rent is certainly very high, but if you work hard, you can make it. It is the same in France, whether Paris or Lyon. To live in a beautiful neighbourhood you need to have means…
HM: Was it Prince Rainier who initiated this kind of protection?
AC: Absolutely so. Previously, sovereigns were soldiers, navigators. They were not very present… When we speak of a prince builder, it is not all about buildings or concrete. He created the foundations, endowing the country with a new constitution. He was a visionary, someone very modern. He had an insight enabling him to anticipate, imagine the world of today. Thanks to this, Monaco has massively evolved. It went from a small town dependent on others, "An Operetta Principality" (the Prince did not like this expression at all) to a sovereign state in its own right.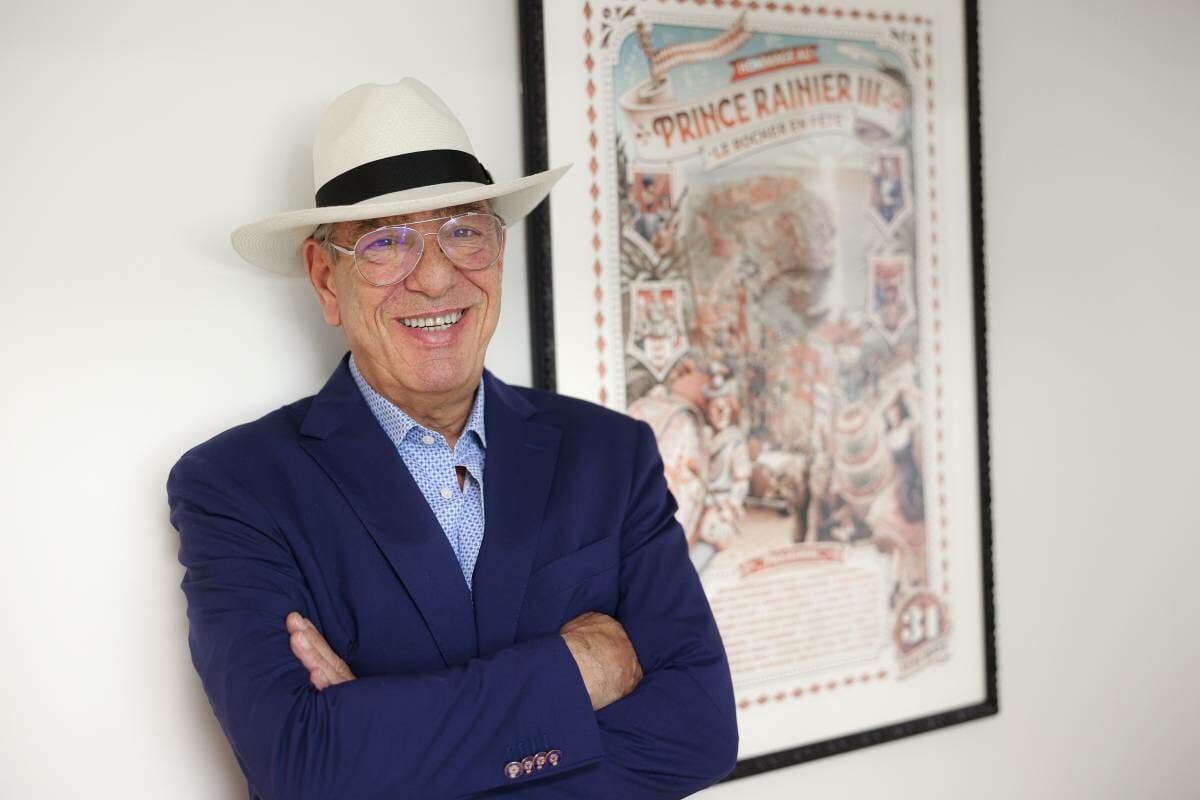 HM: Do you have any personal memories of the Prince?
AC: Back in 2004 I had a catering business. I was then honoured to host a cocktail party in Strasbourg on the occasion of Monaco joining the Council of Europe. Having asked if there were any particular instructions, the only message from the Prince was "Don't mess it up!" It was very brief but it sums it all up. It's all about grasping and assuming things very quickly. A great challenge indeed! There is no room for being approximate or mediocre. Many people had a chance to work around him. And they all knew better than expect 3 hour long explanations. You had to understand, to perform. And if not, leave your place to someone else. Prince Rainier was certainly not a tyrant. But if we are talking about basics, there was no room for indulgence. A dilettante could not have made Monaco what it is now! A century is not much at all. A transformation of this kind is a good enough demonstration that Prince Rainier was indeed an incredible man.
HM: What are the major highlights of this celebration to come?
AC: A number of events are scheduled for the younger generations to get a full grasp of their heritage and follow in the footsteps of this enlightened Prince. A large exhibition "Prince builder, an ambition for Monaco" on the Quai Antoine I provides an overview of this sovereign's achievements to whom we owe the Fontvieille and Larvotto districts in particular.
A new film "Rainier III by himself" broadcast in all the cinemas, including an English version, is taking us into the intimacy of this Prince who is sharing his thoughts at different stages of his reign. We are not into glitter or bling-bling. We can just hear the man with no voiceover. As to the exhibition on the International Circus Festival of Monte-Carlo, it is taking us through the great moments of this grandiose event. Initiated by Prince Rainier, it is celebrating its 46th edition from January 19 to 28, 2024. Closing the centenary festivities in style, it is making a tribute to its creator.
From now on, as of July 1, the Technical and Hotel School of Monaco as well as the Animal Garden are bearing the name of Prince Rainier III.
HM: Talking about animals, there is yet another event, a themed exhibition planned….
AC: Indeed, but make no mistake! It was not a whim of his to have tigers in Monaco. The Prince never intentionally bought animals for the purpose of exhibiting them. Our animal garden is not actually called a refuge. However, when no one knew what to do with those animals, the Prince was the one to take over and save them from ending up badly… Princess Stéphanie is now caring for her elephants in Peille, totally in line with her father's ways.
HM: I can see that a play is also scheduled for November, and a ballet…
AC: "Happy Days" is indeed a play staged at the Théâtre des Variétés next November, to be performed by Le Studio de Monaco. Prince Rainier, then a high school student in Montpellier, personally performed in this Claude-André Puget's comedy back in May 1942. He played the role of a charming young man, a little quirky and sincere…
As for the ballet, "L'enfant et les sortilèges" by Maurice Ravel was chosen. Prince Rainier was particularly fond of it. Premiered in 1925 at the Monte-Carlo Opera and choreographed by George Balanchine, it is now re-enacted by the Monte-Carlo Ballets.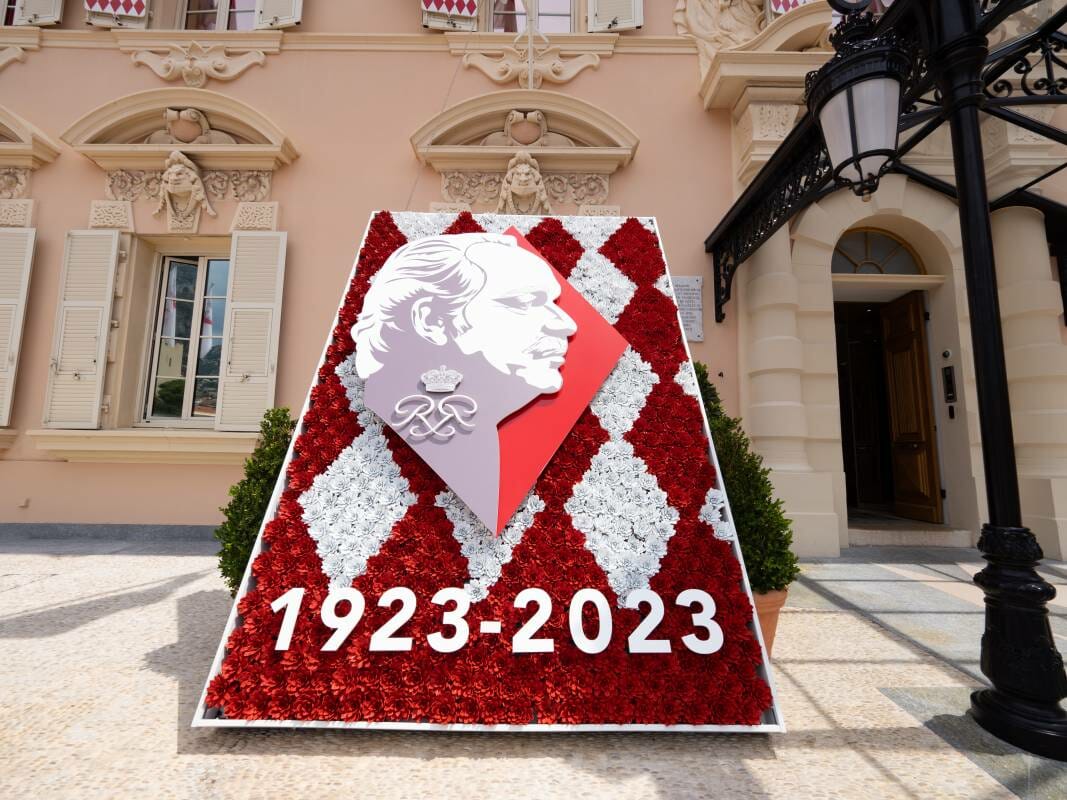 HM: Any other important things regarding Prince Rainier?
AC: As I get to rub shoulders with the princely dynasty, I see a united family and that warms my heart. Prince Rainier knew just how to juggle his roles of head of state, head of a business and head of a family. It's wonderful. He was a devoted father. And today we feel the strong ties that exist between his three children. It's really nice to see, giving us confidence in the future.