Interviews
I Love Art: Bruno Mantovani, the artistic director of the Printemps des Arts de Monte-Carlo: "A festival is all about a celebration"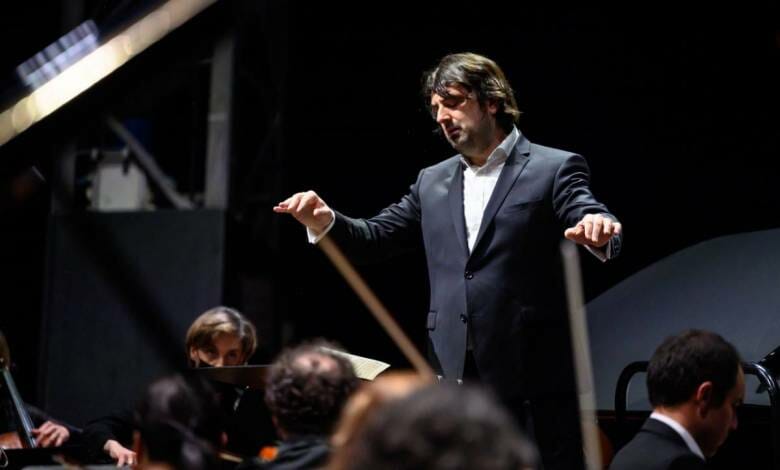 The traditional Printemps des Arts de Monte-Carlo (Spring Arts Festival) took place in Monaco from March 8 to April 2, 2023. For almost a whole month, everyone was able to attend truly seductive, exciting and surprising concerts of the festival presided over by the Princess of Hanover.
Hosting the presentation of the Printemps des Arts Festival 2023 in the hushed atmosphere of the Princess Grace Theatre was itself a demonstration of the extent to which Bruno Mantovani wants to take us all, music lovers, neophytes or amateurs, by the hand, along new and exciting paths. To illustrate his words, the artistic director had issued a special invitation to the pianist Denis Pascal to perform some extracts programmed for this year. A real treat indeed.
According to Bruno Mantovani who took over the reins of the Printemps des Arts Festival in Monaco two years ago, his mission is to attract a large audience. He is giving us the means and desire to partake in the music, offering keys for understanding and listening to new works, reassuring us first, only to completely spellbind us later.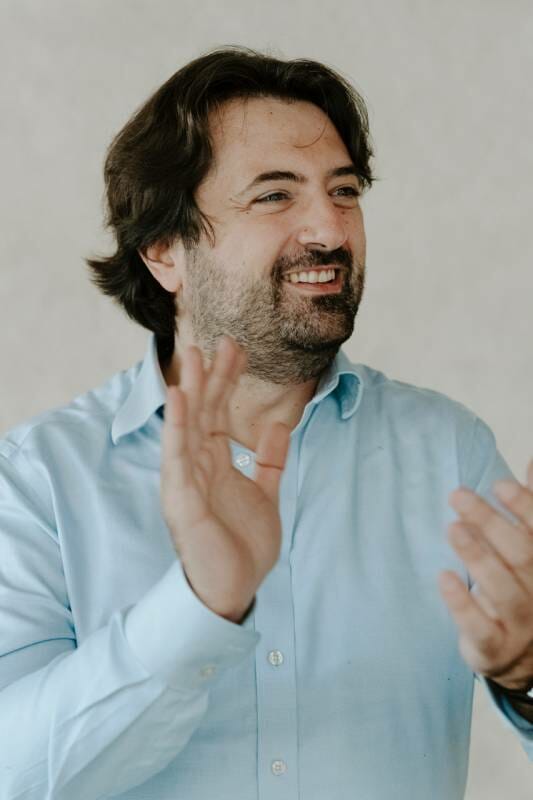 "Nowadays, music is characterized by an immense aesthetic diversity. There is not 'one' but 'many' types, forming a sort of forest where you may well get lost. My idea was building a festival around a certain logic, setting a framework for the audience to find its way around".
For this purpose, Bruno Mantovani, composer, conductor and musicologist, winner of a number of conservatory first prizes, personally introduced each Printemps des Arts concert and published editorials to guide music lovers through it. He held his "before" pre-concert talks and "after" discussions, inviting us to participate with questions and answers.
This year's theme may be summed up by just a few words: "My end is my beginning". It is all about identifying the evolution of a composer's style, comparing his first and his latest. This is a true work of art combining the pleasure of listening and the intelligence of musicology.
The portraits of performers were also drawn in music: the public was able to hear the pianist Michel Dalberto and the Diotima Quartet several times. It's also well worth highlighting the fact that this edition was held in different venues. "A travelling festival and a festival of diversity indeed!"
This obviously didactic aspect seduced neophytes and amateurs eager for new sensations. "Music is full of surprises, but we do have to guide our audience… This time, as a regional theme, we have chosen North America. Next year, electronics will be in the spotlight, having played a major role in contemporary music creation for the past 60 years." Moreover, this festival intends to rely more and more on multidisciplinarity. "The Printemps des Arts is a festival of all arts. Dance, theatre, literature and plastic arts can well feed the music. I do want a festival of diversity".
There was but one regret: we could not hear Bruno Mantovani's music this time. "I do keep things separate. I am not here as a composer but as a presenter of other musicians." As for his creative projects, they are very diverse. We are now looking forward to a new major work, an opera that has been underway for two and a half years and will be premiered in November 2024.
It will surely offer a number of new flavours to music lovers, as Bruno Mantovani is indeed a gastronomic enthusiast. "There is a certain immediacy in gastronomy that touches me a lot. It's a bit like music in the sense that they are both instantaneous, composed according to a menu. From the prelude to the very last musical phrase, the pleasure is there. Just like a table of a great chef. Flavours make our sensory buds tingle the same as the notes caress our ears", says Bruno Mantovani.