Interviews
Ilya Melia: Breathing New Life Into Santo Sospir

Villa Santo Sospir, located on Cap Ferrat, can rightly be called legendary. In 1946, it was purchased by the Weisweiller family. Francine and Alec loved art and were always surrounded by a pool of renowned artists. No wonder that among the visitors to Villa Santo Sospir, which became the summer residence of the couple, was Jean Cocteau, invited by Francine after filming  «Les Enfants Terribles». The French writer and artist considered the white walls of the villa too boring and decorated them with fresco paintings.
Thanks to its rich history and unique decorations, the villa was officially included in a special protected category called «Heritage of France» (Patrimoine du XXe siècle). The new owners of this mansion — the family of Russian businessman Ilya Melia — bought it from Carole Weisweiller, Francine's daughter, to preserve the memory of the years when the most iconic personalities of the post-war period visited the villa.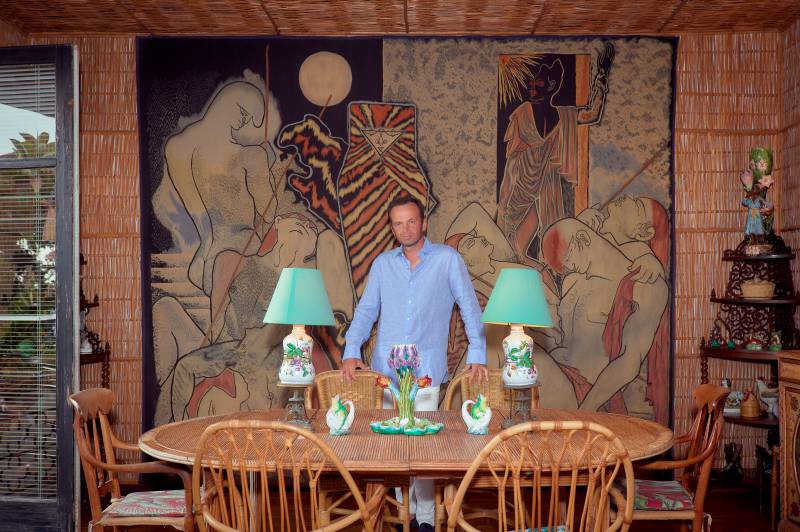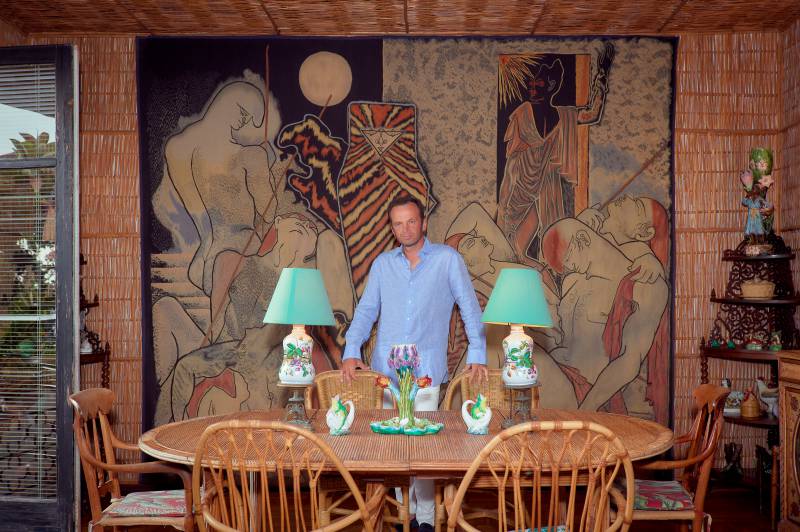 We met with the new owner of Villa Santo Sospir, who shared some unknown facts about the mansion, and also unveiled the details of the upcoming restoration.
HelloMonaco: Ilya, how did you arrive at the idea of buying the Villa?
Ilya Melia: Incidentally. My friend told me that the heiress of Santo Sospir, Carole Weisweiller, was experiencing financial difficulties and was looking for someone who could continue her work and preserve the history of the Villa. I visited the place and the decision to buy it was rapid. Then we started quite complicated negotiations.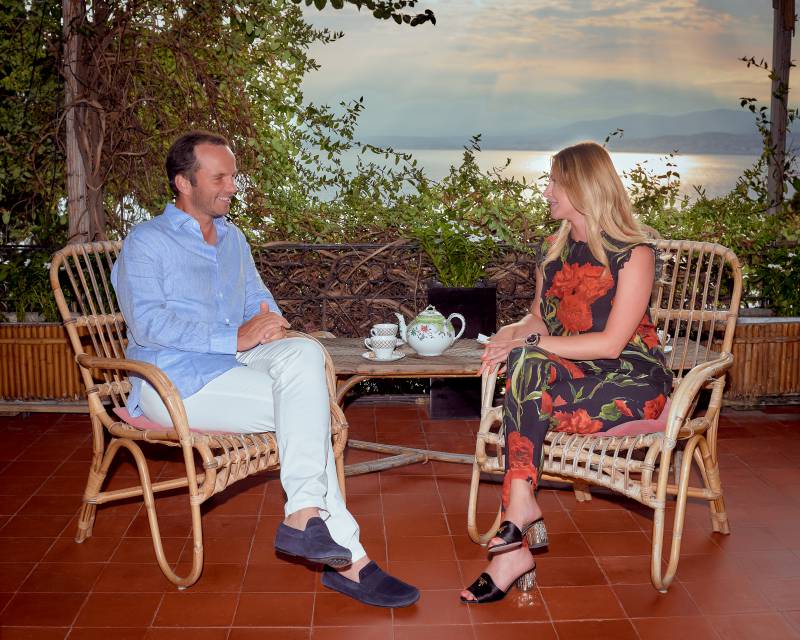 HM: What was the determining factor in the owners' decision to sell the Villa? After all, every object here has its history, so, they had to trust you.
IM: The trust was partly forced, since nothing had been invested in the Villa for many decades. Today it is in very poor condition. Carole did not have the opportunity to invest in the Villa, so the deal took place. Such decisions in my family are taken together with my mother. In this case, neither she nor I had doubts. It was a mutual decision, taken very quickly.
HM: Were you familiar with the work of Jean Cocteau before buying the Villa?
IM: I was raised in the French culture. I grew up on it, studying French from childhood in a Moscow school. We studied French literature, which I know well enough, and through the language I learned about French culture. I was familiar with his work, but did not distinguish him from other artists and writers of that time. Over time, I discovered him mainly as a graphic artist and still consider him a genius.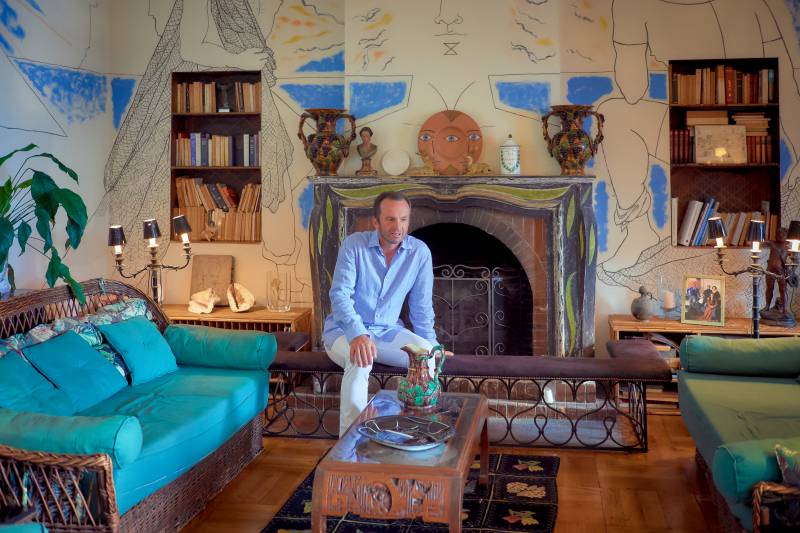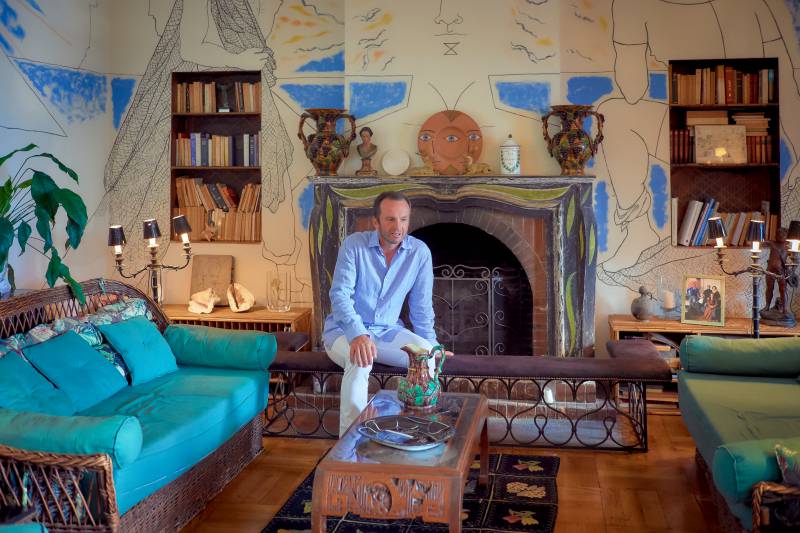 HM: What do you know about the famous visitors to the Villa?
IM: They were invited by Francine. Among the visitors I can name were Coco Chanel, Picasso, Herbert von Karajan, Alain Delon, who spent his first weekend here with Romy Schneider, Yves Saint Laurent, Pierre Bergé and Pierre Cardin. In a word, the Villa Santo Sospir is not only about Jean Cocteau, who spent almost 12 years here, it's about the story of Francine and all those people who visited the Villa, creating here the atmosphere that we can feel today.
HM: In the end, Cocteau left the Villa, because he quarreled with Francine?
IM: He got kicked out. He quarreled with Francine, who replaced him with a younger lover and muse. She threw him out in the rain. He did not have money, so he went to the cheapest hotel available. Later Francine regretted it. Their relationship was re-established, but they would never be as close anymore.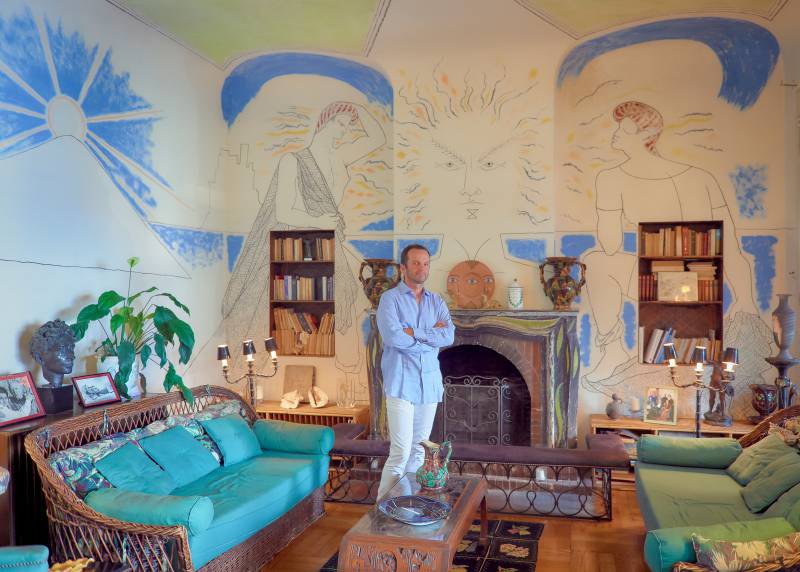 HM: You decided to restore the Villa. It is a great responsibility, isn't it?
IM: Yes, the responsibility is great, above all for me. In addition, getting the permission for the restoration work took us eight more months than we expected. Nevertheless, everything ended well and the Villa will be closed for two years.
HM: Who will take part in the restoration?
IM: Antoine Bruguerolle, the architect from «Cultural Heritage», who has extensive experience in this field. As far as I know, there are only twenty-two specialists with such a high level of competence in France. Florence Cremer and her team will join Antoine. They are experts in the restoration of buildings of the 20th century. And last but not least, Jacques Grange, a well-known interior architect, and Madison Cox well renowned in the field of landscape architecture.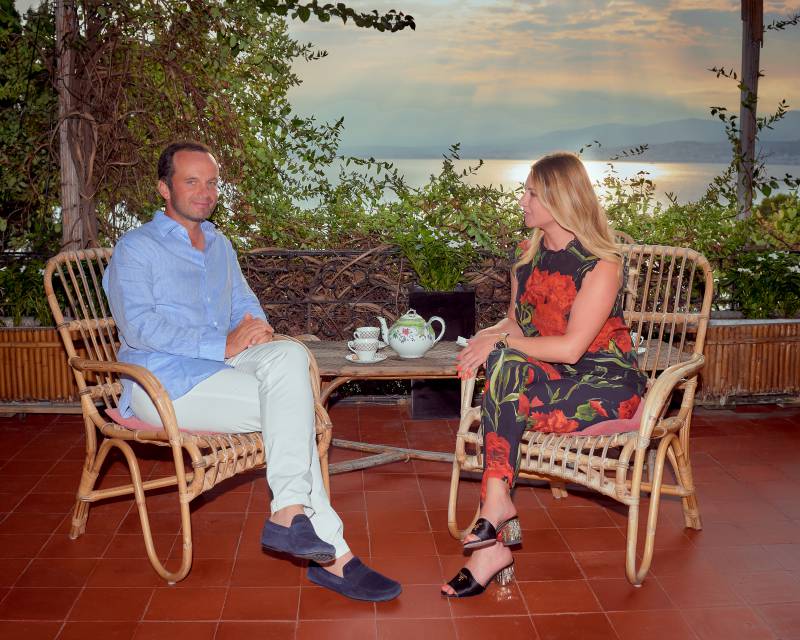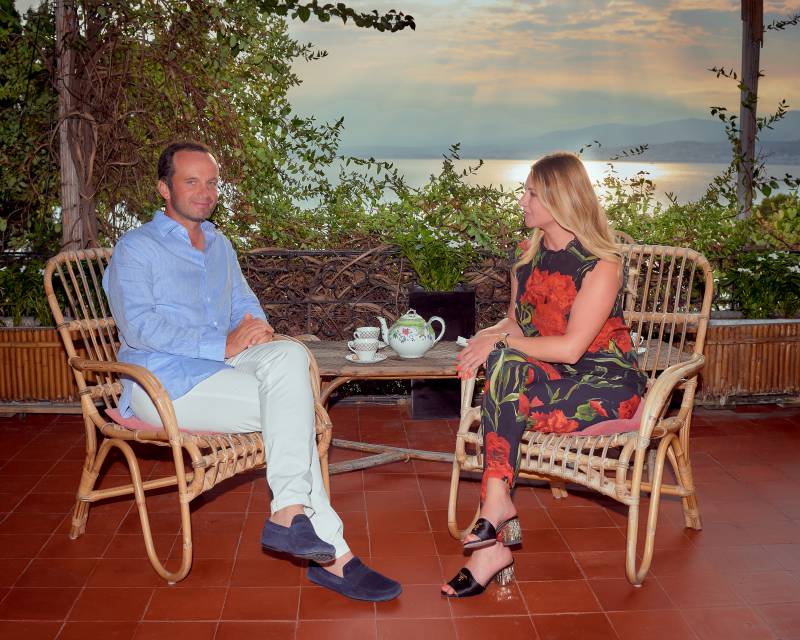 HM: Following the restoration, do you want to leave everything as it was?
IM: Yes, we will keep all the items that have been here since Jean Cocteau and Madeleine Castaing, who was the decorator, were here. Nevertheless, some decor items with no historical value will probably be replaced by the works of young modern artists. This will bring more colour to the mansion and bring it to life.
HM: How do you want to bring it to life?
IM: We want it to remain private property and prevent it from becoming an ordinary museum. Villa Santo Sospir will host different events, primarily those related to art. And, of course, we will be open for visitors.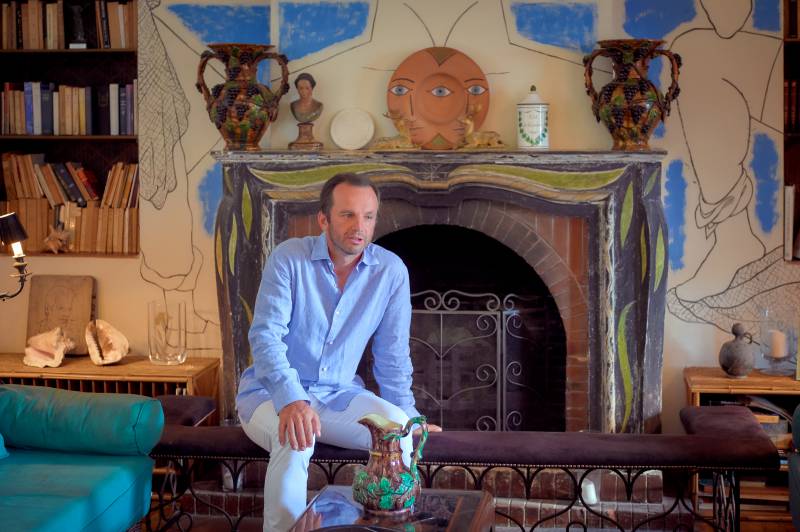 HM: You are a successful businessman, but you had no commercial purpose when you bought the Villa. Why?
IM: There is no explanation. This is a project with no specific final objective, but there is a process that captivates not only me, but the whole family. We will hold events and want to be generous in sharing as much information as possible to continually support Villa Santo Sospir's rightful place in French culture. At the same time we will remain very selective about what we choose to do.
During our ownership of the villa, contacts with the press have increased tenfold. Articles about Santo Sospir have appeared in Vogue US, Tatler, Vanity Fair, Elle Decor and other leading publications. We have held about twenty events, three exhibitions, several concerts and plan to organize a festival late in September. While the Villa is closed for restoration, we don't want it to be forgotten. To this end, we made a photo-shoot in collaboration with the Brazilian artist Mauro Restiffe, who has made a series of photos about the Villa. They will be exhibited at the Yves Saint Laurent Museum in Marrakech. There will also be an exhibition in Berlin. And in two years, Villa Santo Sospir will be opened again after the restoration, renovated, but preserving its atmosphere of a cultural salon.