Latest news
15th Monte-Carlo Jazz Festival Lineup does not Disappoint
The Monte-Carlo Jazz Festival is back this year, with a program of seven toe-tapping, finger-snapping concerts from 23 November to 4 December, featuring international musical sensations. Founded in 2006 by Jean-René Palacio, the Monte-Carlo Jazz Festival is known for programming the greatest jazz performers of our time. For this 15th Festival, which will take place at the Opéra Garnier, the program features Avishai Cohen, Jamie Cullum, Steve Hackett, Gregory Porter and more. Artists who all prove that jazz music is still very much alive today.
Avishai Cohen Trio
Few journeys have been as adventurous and unpredictable as the musical journey that Avishai Cohen has led for more than twenty years. The extensive discography of this highly regarded Israeli bassist and composer testifies to the constant evolution that has characterized his career as a jazz player. The artist grew up in a family of musicians near Jerusalem and played the piano, until the bass captured his full attention! Moving to New York in the 1990s, he was noticed by Chick Corea. He then created a trio with pianist and composer Elchin Shirinov and drummer Roni Kaspi. Avishai Cohen Trio offers us a new chapter, full of spirit and joy for an evening under the theme of sharing for this fifteenth Monte Carlo Jazz Festival.
Tuesday 23 November 8:30pm €75
Jamie Cullum comes back to Monaco
On the release of his latest album 'Taller' Jamie Cullum said: "My music is fundamentally that of a jazz fan!" In fact, at barely twenty, the artist scandalized the jazz world, jostling a selection of nuggets from the "Great American Song Book" with his youthful ardor to give a decidedly "pop jazz" version. Forty years old now, a handful of gold records and Grammy Awards in his pocket, Jamie Cullum is definitely part of the great family of vocal jazz and no one would question his legitimacy. Still with the same enthusiasm, but rich in a maturity that extends to his phrasing and his increasingly assertive talents as a composer, Jamie Cullum continues to portray his vision of jazz. In 2004, he participated in the soundtrack of the Bridget Jones film by covering the song "Everlasting Love". In 2008, he composed ballad Gran Torino, for the film of the same name by Clint Eastwood. After the first Monegasque Red Cross Summer Concert last July, the artist returns to Monaco on the stage of the Opéra Garnier Monte-Carlo.
Wednesday 24 November 8:30 pm €85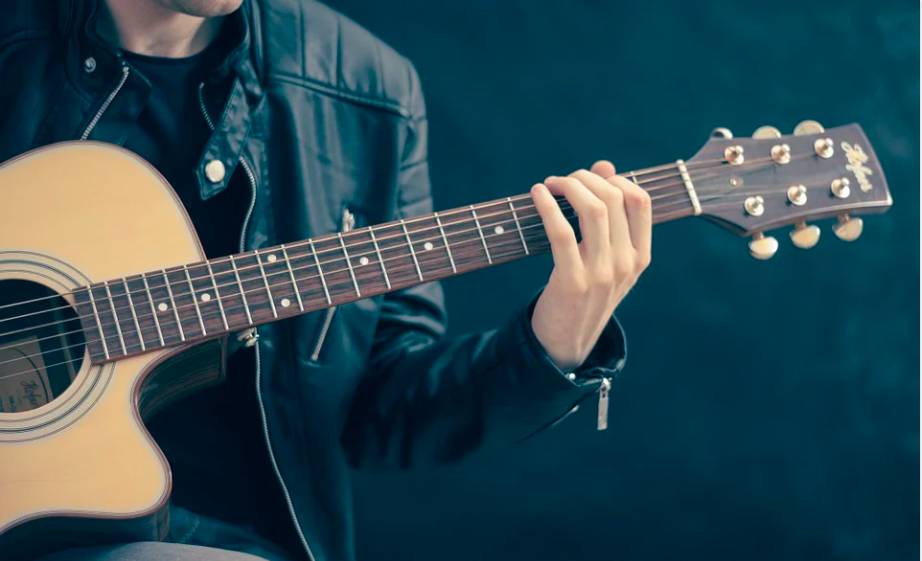 Steve Hackett, Genesis Revisited
Stephen Richard is his real name, a British songwriter and performer known as the guitarist for Genesis from 1971 to 1977. A pioneer of the progressive genre, his electric guitar playing is based on an ethereal and experimental sound, favouring harmony and musicality rather than technical demonstration. This is how he developed a very particular poetic, offbeat and dreamlike sound universe, specific to his solo career which he began in 1975, producing key and critically acclaimed albums such as Selling England by the Pound (a favourite of John Lennon). Absent from tours for (too) a long time, in 2013 he released a new edition of his album Genesis Revisited which awakened the passion of his fans and gave way to feverish tours all around the world. In 2019, Steve's live performances reached their peak and Hackett played a sold-out tour in which he merged the albums Morning, Selling England by the Pound and At the edge of Light. At the height of his career and acclaimed by critics, the artist announced a 2021 tour of Genesis's live album, Seconds Out, recorded during a concert at the Palais des Sports in Paris in June 1977.
Thursday 25 November 8:30pm €65
Gregory Porter
The young Californian rocked by the soul music of Marvin Gaye and the jazz of Nat King Cole made his Broadway debut in the musical 'It ain't nothin' but the blues' (1999). This success allowed him to stage his own musical Nat King Cole & Me in 2004. The Grammy Awards followed, evenings with Stevie Wonder and even concerts for the Queen of England… but Gregory Porter remains humble. According to the artist, his immense success is due to one theory: "My voice rocked me when I was a child, and I think the same goes for others who hear me sing. I'm trying to heal myself with these songs." The sixth studio album, All Rise, marks a return to the original compositions of the baritone who adores sensitive lyrics, mixing jazz and soul, blues and gospel. The strings were recorded at Abbey Road studios and the heart of the All Rise album originates in two different places: Los Angeles at the mythical Capitol Studios and in a small cozy studio in the Saint-Germain-des-Pres district in Paris, a historic place in the literary and jazz sphere.
Monday 29 November 8:30pm €85