Latest news
A Dream Come True: Happiness and Thrills for Five Kids with AS Monacoeur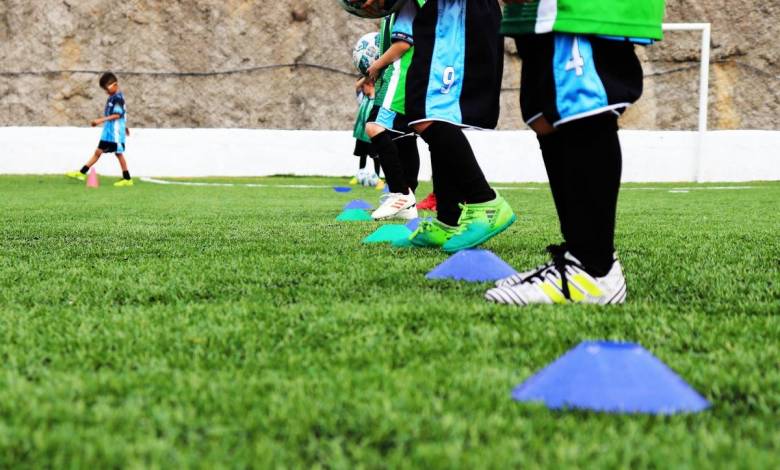 AS Monacœur is a program led by AS Monaco in favour of younger generations and foundations that enhance the well-being and happiness of children.
Sports and especially football have the power to provide incredible thrills and give children the opportunity to escape from their daily lives and dream with their eyes wide open. The Club has therefore dedicated most of its programme AS Monacœur to providing happiness to the younger football players and fans of the principality.
And as part of an operation organized by the AS Monacoeur programme, five children licensed at the Club had the pleasure of meeting players from the Esports section and visiting La Diagonale – the futuristic training centre comprising bedrooms and studios, teaching spaces, training spaces, medical care spaces, as well as football fields.
An unforgettable morning on a recent Friday when five children aged 8 and 9 and licensed by AS Monaco experienced moments that will remain etched in their memory for a long time. Thanks to the AS Monacoeur program, Ilan, Théodore, Julio, Lazio and Sebastian were indeed able to meet the players of the Esports section and have a long discussion with them.
VideoGame Heaven Too
Listed in Guinness World Records as the best-selling sports video game franchise in the world, the children got to experience it.
The children were able to play FIFA 22, where AS Monaco-trained and now Paris Saint-Germain forward Kylian Mbappé is the face of the franchise.
The little guests enjoyed the presence of AS Monaco's esport players for games of #FIFA22.
At first a little impressed by the achievements of Mino7x, RayZiaaH and Usmakabyle, the children were all able to play several games of FIFA, in duo with a pro player. Between moments of laughter, the latter even gave them a few tips to master their controller devices in their hands and offered them each a polo shirt autographed by the whole team.
A waking dream at the Academy
After a time of discussion and relevant questions about the careers of our Esports players, the five lucky children continued their great morning by visiting, in the company of two U17 players, the premises of the Academy. A daydream for them. They themselves dream of one day treading the lawn of the Stade Louis-II with the red and white jersey on their backside They concluded a morning they will remember for a very long time.