Latest news
A Feast of Film, Film Marketplace, Conferences and so much more: The Monaco Streaming Film Festival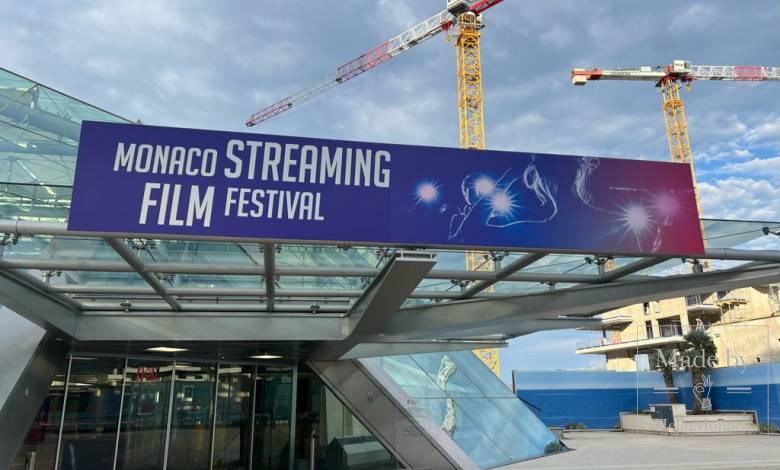 Traditionally when we think of film we think of cinema. Why not. It's still a beautiful medium. And all films used to be distributed that way. No more! The world is changing and there is a quiet revolution going on. More and more films are being streamed. So much so that this Streaming Festival is in its second edition and it is a big event now in Monaco. Cannes watch out – this is the future: the Monaco Streaming Film Festival, just held at the Grimaldi Forum from May 31 to June 3 with HelloMonaco all eyes and ears.
The medium of film for today's viewers is very much Netflix, Amazon, Disney and their competitors. Even they are being leap-frogged by kids who flock to You Tube and Tik Tok.
The Film universe is being turned upside down, so much so that reportedly over 10% of subscribers to streaming platforms are reported to no longer go to the cinema. Netflix, Prime, Prime and Disney+, You-Tube and Tik Tok are fueling the new viewing habits.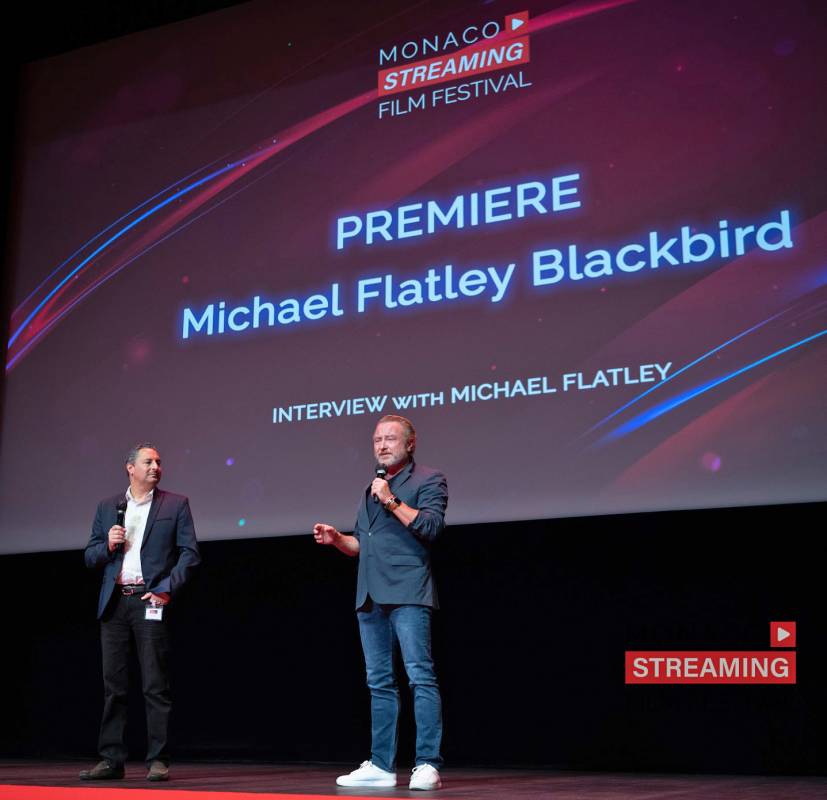 There's a whole new Streaming generation
By early 2020, over 45% of French Internet users were reported subscribing to at least one legal streaming offer. So Tony Davis created this Monaco festival dedicated to streaming with captivating speakers like Gavin Bridge. And the great thing about streaming is it is global instantly. Streaming doesn't stop at borders. So international presenters flock to Monaco's Festival, including Dimitri Bagot who came to present his film My Son Malik, a dramatic thriller about child abductions.
In fact twenty feature films and nearly 80 short films were screened from May 31 to June 2 at the Grimaldi Forum. That's in addition to the Monaco Streaming Film Festival having premiered three original films and TV series and having dozens of sessions and master classes.
The competition between the films to win prizes and thus be spotted by distributors is a market in itself. The people who work in streaming, agents, buyers, producers are all part of this real market in Monaco. Without festivals like this there would be no contracts with distributors.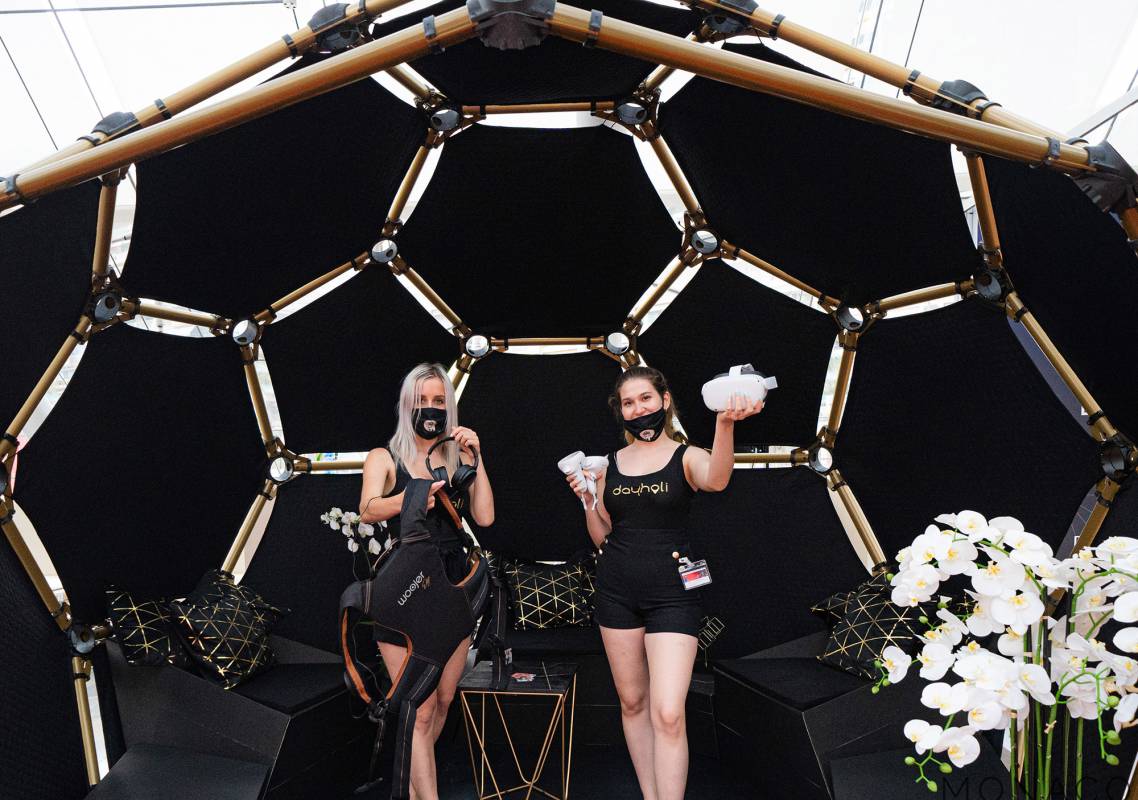 Premiere Screenings
Michael Flatley, the Irish dance phenomenon best known for "Lord of the Dance," captivated the Monaco Streaming Film Festival with his directorial debut, "Blackbird." Flatley, who wrote and financed the project, also stars in it as retired MI6 operative-turned-Barbados hotelier Victor Blackley. Watch Blackley finding himself back into his old clandestine life, with potentially devastating consequences for millions of people.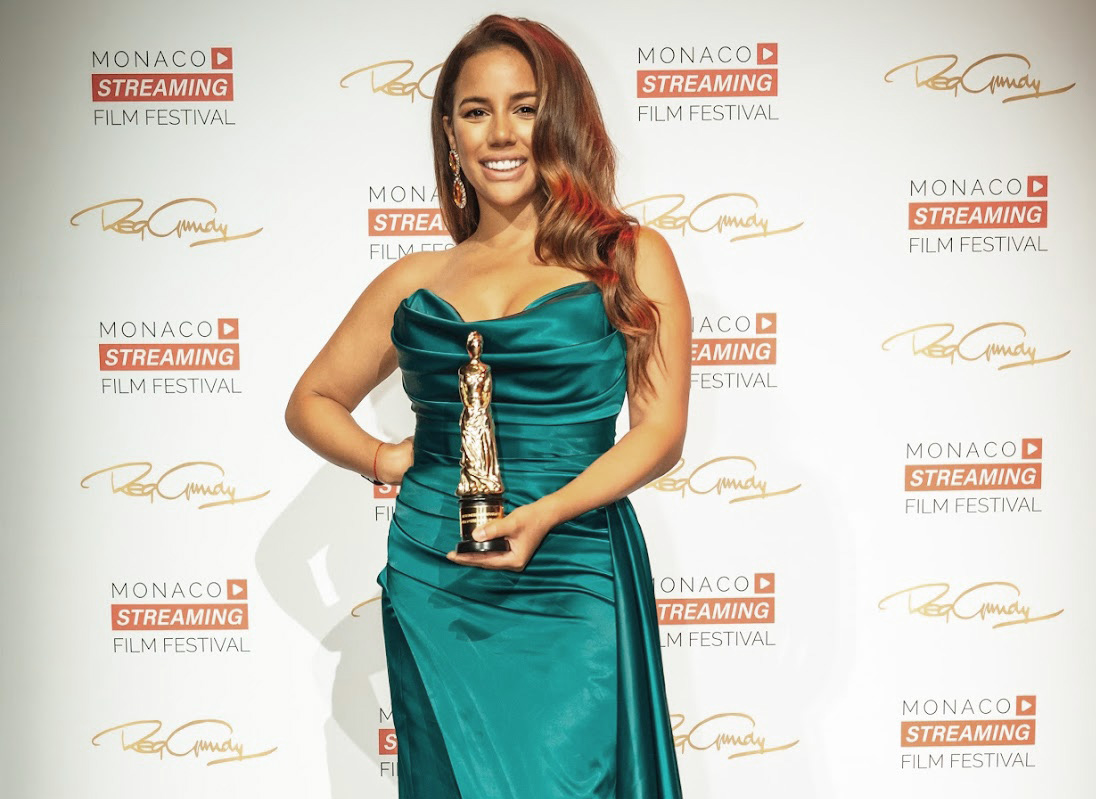 VIP Gala Prize-Giving
What is a film festival without a Gala and a Prize to an outstanding Celebrity. Not to be outdone the Monaco Film Streaming Festival awarded a truly exceptional prize: the Reg Grundy Innovation Award: a reward for a person who has revolutionized the film industry.
James Cameron, is the 2022 winner of this prestigious prize. The Canadian director is the genius behind the masterpieces Titanic and Avatar. It is also getting closer to the release of the second Avatar film, scheduled for the end of 2022.
Jo Cullen-Cronshaw who is the GROUP CEO at RG Capital based in Monaco enthused about his contribution to film: "Avatar used new cinematographic techniques, and James Cameron showed a lot of creativity for his films. When he was not yet famous and had only a small budget, he managed to do extraordinary and innovative things."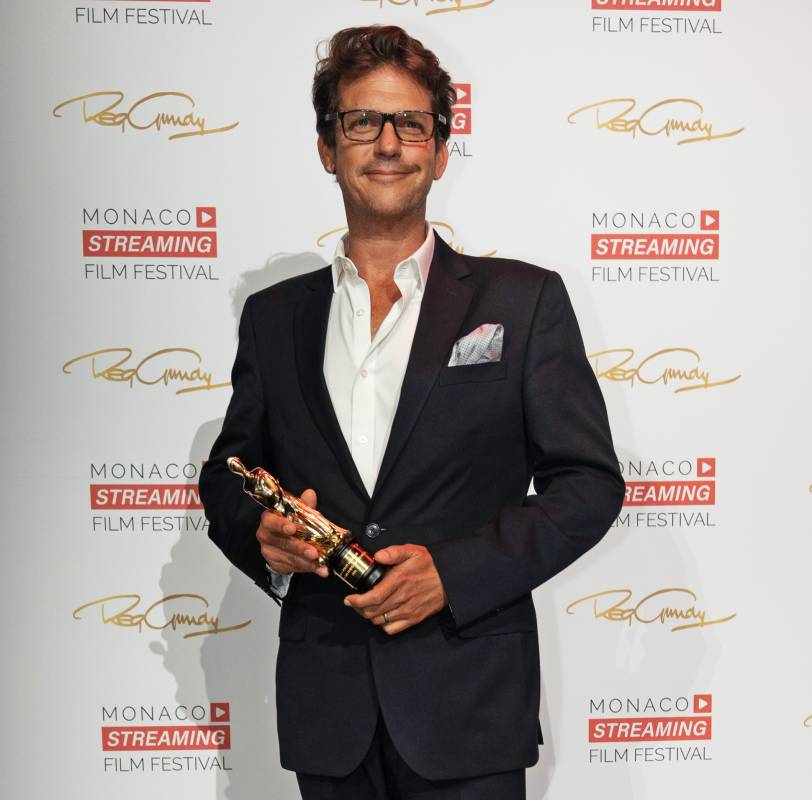 Joining in the applause was Tony Davis, director and creator of the Festival: "It is fantastic that James Cameron has accepted this award. His wife, Suzy Amis Cameron, will be there to pick it up. James Cameron is working on Avatar 2 in New Zealand. But he will send a video message during the festival".
Last year, it was actor, producer and director Jon Favreau, from the Marvel Cinematic Universe, who ran away with the prize. The filmmaker created a process for actors to see special effects in real time and, thereby, to feel even more immersed during the takes.
The Award owes its name to Reg Grundy, Australian entrepreneur and TV producer. "He was one of the greatest independent television producers in the world, if not the best", explained Jo-Cullen Cronshaw, director of the Reg Grundy Innovation Award.
So much to see, so much to participate in. HelloMonaco can't wait for the next edition. And we end the Festival with an interview with a young spirit who grew up in Monaco and is making documentaries in the new streaming medium. Capture the flavour of this new world of film, big and small.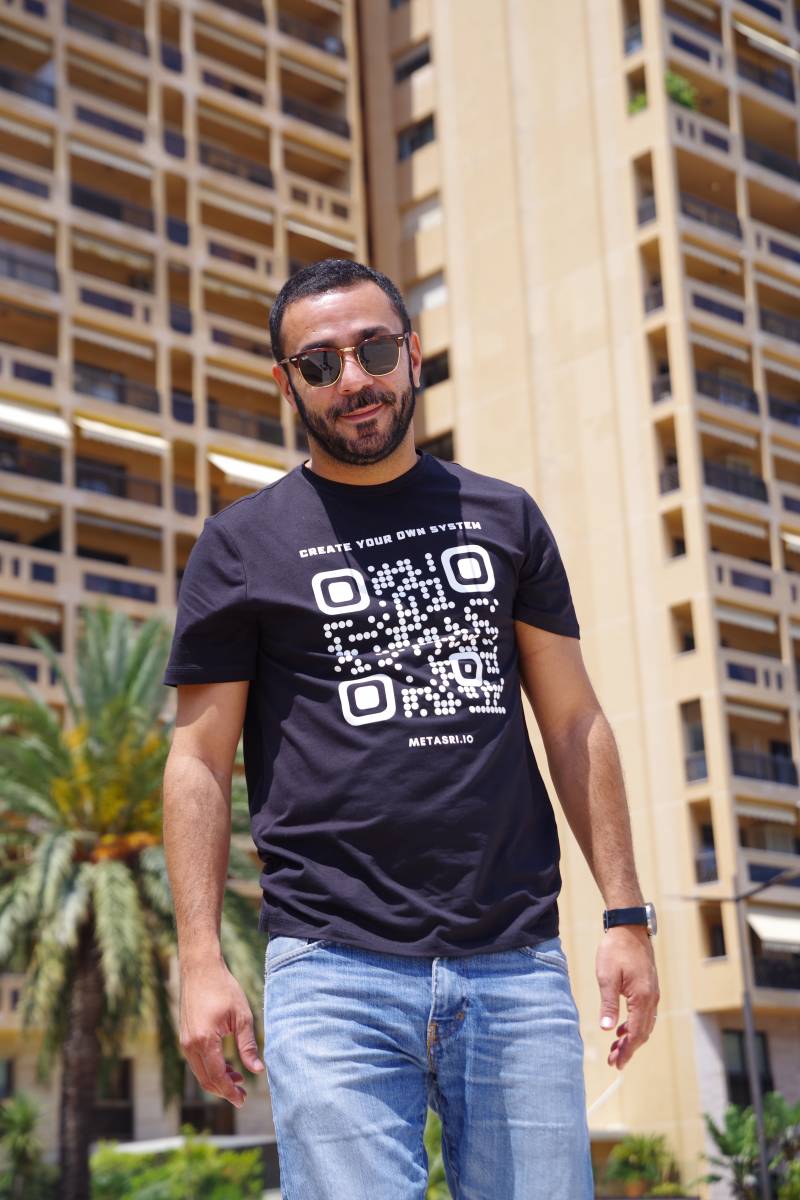 Hello Monaco interviews Asri Bendacha the Award winning documentary film maker and influencer who grew up in Monaco.
HelloMonaco: What is your expectation from the Streaming festival? 
Asri Bendacha: Honestly, I don't expect anything. It's not a lack of respect. It's just I come and I go with the flow. I just come, I can show my film, I can meet people and I can have a critique of the film and feedback and that's it, but I'm not expecting anything special, like a deal, a contract, I just come and see what's going to happen. My previous film was "Follow me" and this one is called "The Pursuit of Greatness". And it's my second documentary. So I came with it this year.
HelloMonaco: What was your inspiration for the movie? Who wrote the script?
Asri Bendacha: I do everything. I produce, I direct, I edit. I have someone I work with, that edits with me, and then I go to the studio to mix… I do everything. And the inspiration was the guy that you see on the poster; he messaged me on Instagram after watching my film on Netflix and he asked me to come to film him in Los Angeles. As he wants to become a famous rapper, he wanted me to come and film him in the studio recording his album. But when I arrived in L.A., there was no money, no studio, no album, nothing. So I arrived and I had the camera and so I started filming.
HelloMonaco: And so it was entirely filmed in L.A.?
Asri Bendacha: No, we drove from L.A. to Miami. So we filmed all around, in Houston, in Atlanta, in Texas and California and Florida, everywhere. It was a long trip.
HelloMonaco: And where do you think the movie going to be shown? Who is going to distribute it?
Asri Bendacha Honestly, I have my platform, so the idea for the moment is that I'm going to release the film on my platform and then you can buy an NFT and there's an original soundtrack, and all the film. You can buy the NFT and own the music of the film, basically. So you can watch the film if you like the artist, and if you like the music, then you can buy the NFT.  
HelloMonaco: How did it happen that you have you decided to make movies. 
Asri Bendacha: I worked in radio; I was working on French radio, SkyRock, it is in Paris, I was working there when I was about 18. And when you work in radio, any idea that you have for the show you have to think in terms of sound, not image, because it's radio. So if it's a joke or if it's a thing that is visual, then it often doesn't work in radio. It's all about the sound. And that's very frustrating because sometimes you want to do other stuff, but you can't follow your idea, because it's not going to work on the radio. It's not television, not cinema. And then I took the camera when the Internet came, like YouTube and Dailymotion. I started taking the camera to the radio and making interviews of artists like Eminem. I was interviewing them for the website of the radio. It was around 2005. So iPhone didn't exist then. And I was very into making different stories and interviews. And slowly I made a music video and after I had done the music videos, I decided that I need to do my own channel, but I'm not a rapper, I'm not famous. So I decided that I am going to make film. And then I made a documentary. And then the second…
HelloMonaco: That's very impressive, you're completely self-made.
Asri Bendacha Yes, there's no crew behind me. If you check the credits, there are only about five persons. When you're watching another film, there are so many people in the credits. And me, it's only three or four persons.