Latest news
A New Robotic Magnetic Navigation Room for the Treatment of Cardiac Rhythm Disorders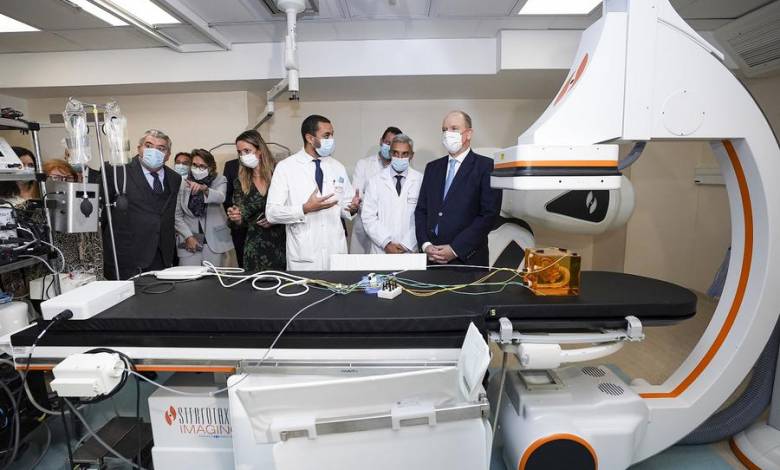 The new robotic magnetic navigation room for the treatment of cardiac rhythm disorders has just been inaugurated at the Cardiology Department of the Princess Grace Hospital (CHPG), in the presence of H.S.H. the Sovereign Prince, the Minister of State, Pierre Dartout, Christophe Robino, Government Counsellor-Minister for Social Affairs and Health, Frédéric Genta, Secretary General of the Strategic Council for Attractiveness, Interministerial Delegate for Attractiveness and Digital Transition and other government and public services representatives.
The Cardiology Department has also been awarded the label "European Centre of Excellence in Hypertension" in 2021 under the impetus of Prof. Atul Pathak, Head of the Cardiology Department. 
This is a significant step forward in the management of patients suffering from this chronic disease and a major asset for the patients of the CHPG, as no centre of excellence exists between Milan and Marseille.
How it works?
The solution consists of two magnets located on each side of the operating table, controlled from a computer. It allows the cardiologist to perform minimally invasive procedures, using a catheter whose tip is guided by the magnetic field to the heart via the vessels. The catheter delivers energy to specific areas of the heart muscle, restoring the heart's normal rhythm.