Latest news
Alain Ducasse welcomes Yannick Alléno to Monaco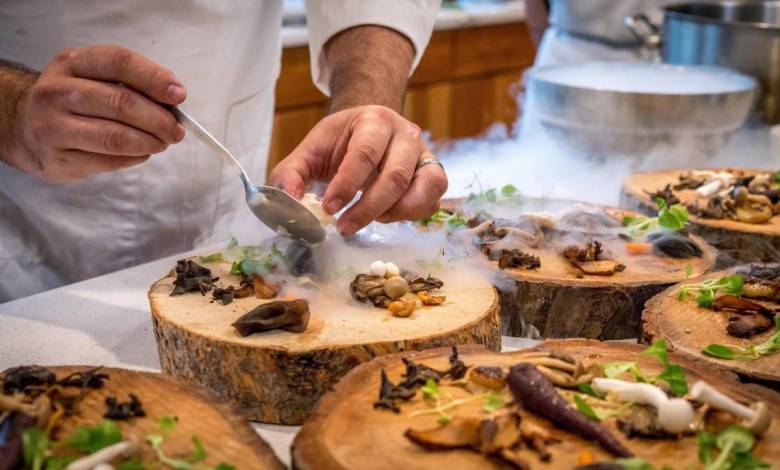 Chef Alain Ducasse recently welcomed Chef Yannick Alléno to Monaco. Together, the two starred chefs intend to boost Monegasque gastronomy. Yannick Alléno recently joined the Hôtel Hermitage while Alain Ducasse works at the Hôtel de Paris kitchens. The two chefs are good friends who enjoy each other's cooking. Each chef has three Michelin stars to his name.
To welcome his colleague to the Principality, Alain Ducasse invited Yannick Alléno to create a four-handed lunch in the kitchens of the Louis XV at the Hôtel de Paris: a gastronomic first.
According to Yannick Alléno, his recent move to Monaco is a special step in his career. His big debut at the helm of the Hôtel Hermitage kitchens took place right in the middle of the Grand Prix.
Yannick Alléno began his career at the Royal Monceau working with Gabriel Biscay before joining the Hotel Sofitel Sèvres. After studying under Chef Louis Grondard, he started the Scribe kitchens. In 2008, he founded the restaurant Le 1947 at Cheval Blanc Courchevel and six years later, he took over the kitchens of Pavillon Ledoyen on the Champs-Elysées in Paris.
The Yannick Alléno Group has had clients at the Royal Mansour in Marrakech, One&Only the Plam in Dubai, Shangri-La in Beijing and the 101 tower in Taipei. He also launched the magazine Yam, in which he described new methods of flavour extraction for sauces.
Back in 1987, when Alain Ducasse moved to the Louis XV and Monaco was under the leadership of Prince Rainier III, the chef began writing a new page in local gastronomy. Thirty-four years later, the three-star restaurant is still the most esteemed in the Principality. According to Yannick Alléno, Alain Ducasse has helped make Monaco is a major gastronomic destination, unique in the world.
Chef Yannick Alléno promises to wow his new clientele while creating dishes that are healthy and good for the planet.