Latest news
Albert II and Sir Jackie Stewart at the charity screening before the Monaco Grand Prix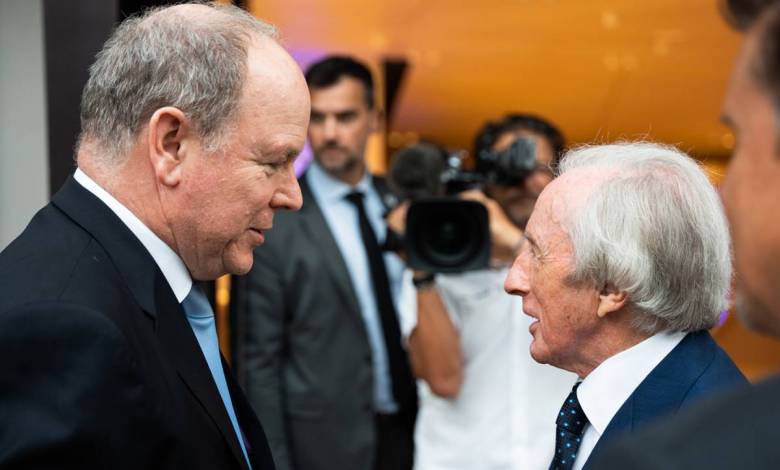 On Thursday 26th May, under the High Patronage of H.S.H. Prince Albert II of Monaco, Sir Jackie Stewart OBE hosted an exclusive preview screening of 'STEWART'. This soon-to-be-released feature documentary film was presented to a select few, in support of Race Against Dementia. The exclusive off-track red carpet event was centered at One Monte-Carlo where the heart of Principality beats. Using immaculately restored, and previously unseen, archive footage, 'STEWART' shows the rush of excitement that heralded Sir Jackie's first F1 World Championship title in 1969, his humble beginnings outside Glasgow, and the darker years of the early 1970s when he fought to improve racing safety.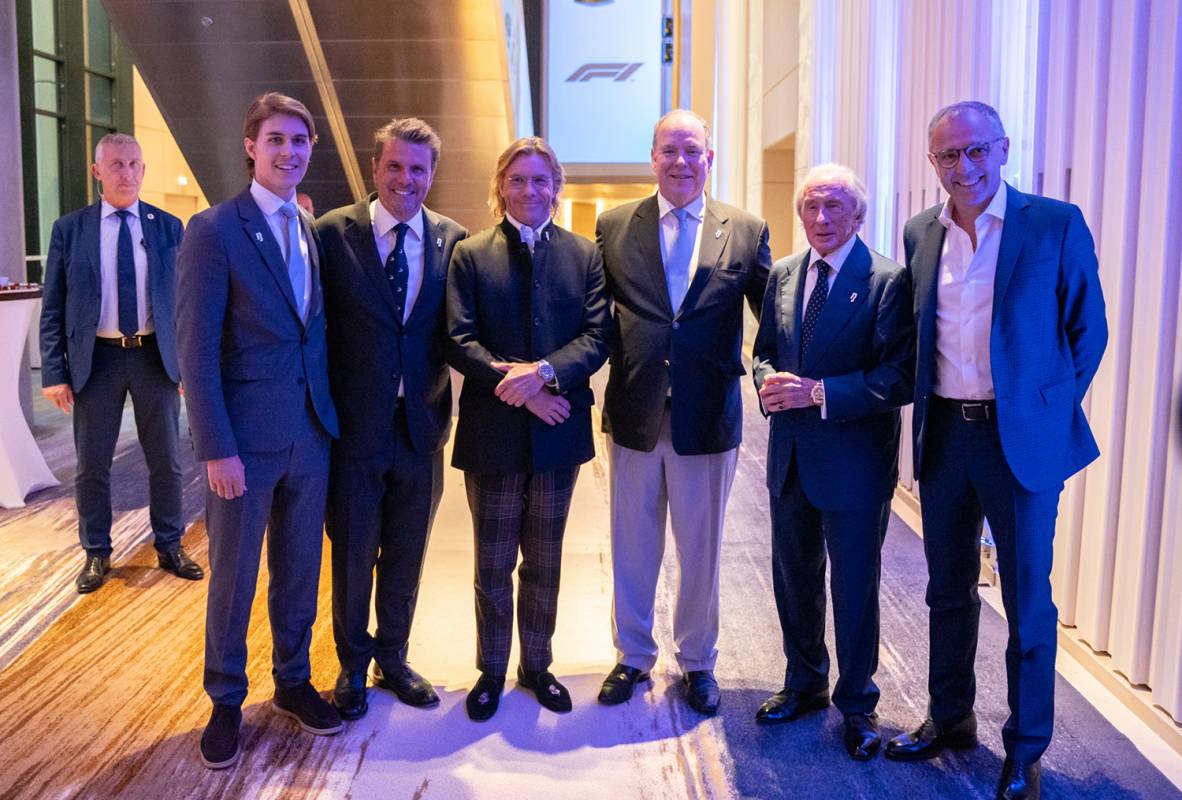 Wouldn't it be inspiring if the race to beat incurable illness was like a Formula 1 race. No holds barred – to the checkered flag at breakneck speed to find a cure. "Victory or die in the process." – that phrase captures a lot about the life of one of the greatest racing drivers still alive – Jackie Stewart. Stewart was determined in fact that it was NOT going to be Victory or Die for Racing Drivers. Because that was exactly what he and they faced during their racing days. So many of the greats he raced against met their fate in dangerous situations on unsafe racing tracks.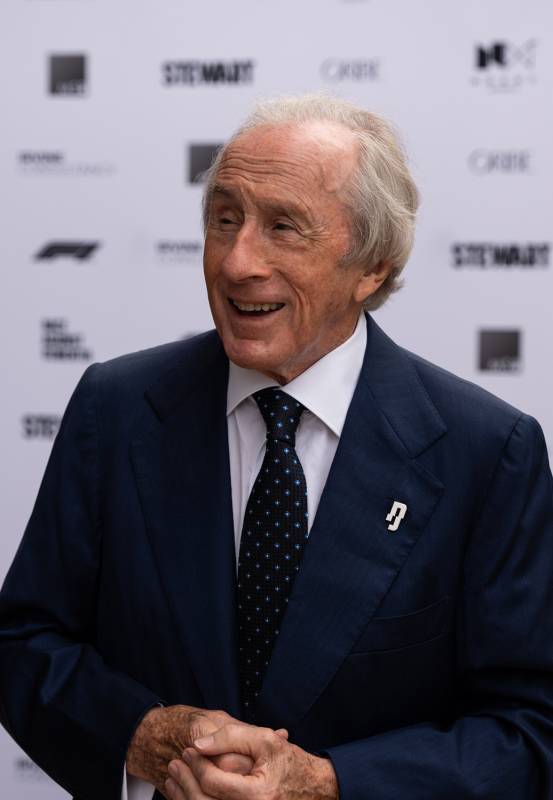 No wonder George Harrison of the Beatles dedicated a song to him. Harrison attended the Monaco Grand Prix in May 1966 and met Stewart. He subsequently wrote "Faster", drawing inspiration from the danger faced by racers like Stewart and their courage – evidenced by Niki Lauda's successful comeback from his near-fatal crash at the Nürburgring the previous year. Racing fatalities that Stewart was to zone in to eliminate. In "Faster" Harrison sings of the Flying Scotsman: "Faster than a bullet from a gun / He is faster than everyone".
Lightning fast Jackie Stewart will give every cell in his body for a deserving cause and the one that now galvanises all his energy is the disease to which our families could all fall victim – dementia. For Jackie, this is a personal crusade – his wife is a victim of this cruel disease – his wife Helen, with whom he has been with for over sixty years.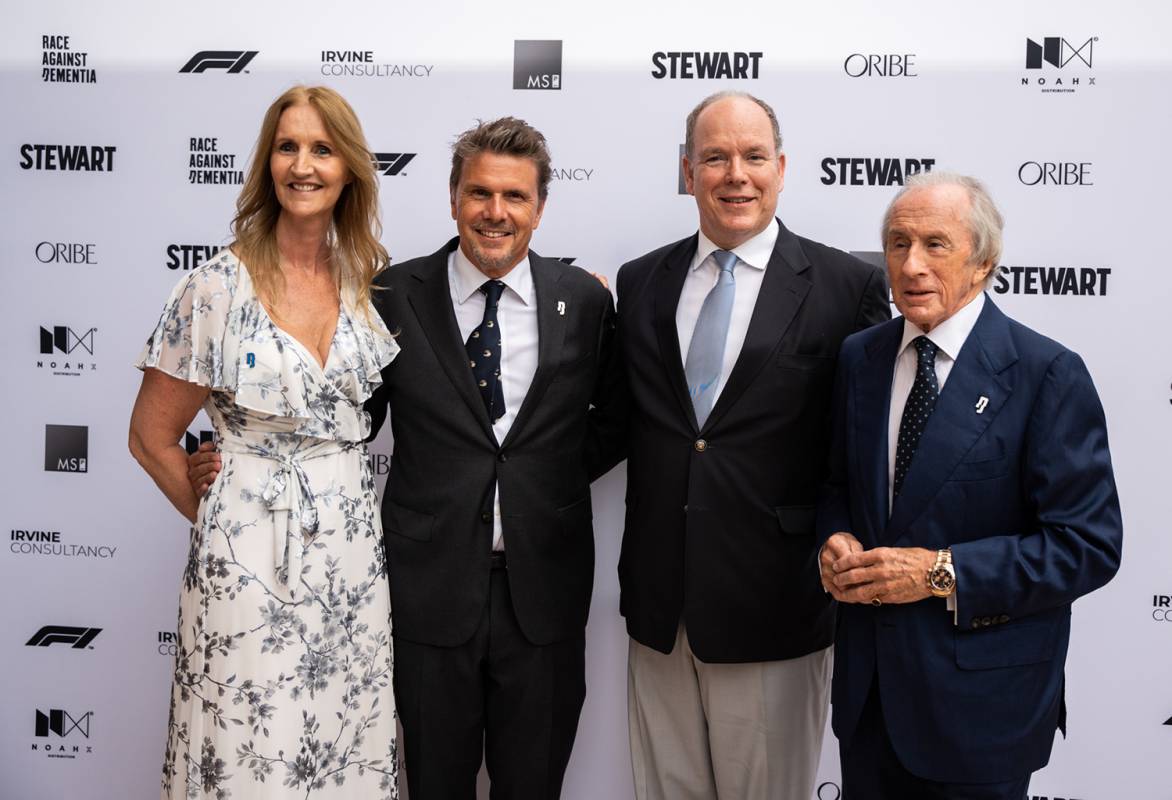 When Charles Leclerc and Max Verstappen battle it out, their racing cars touching at hundreds of kilometres an hour, it is in large part due to Jackie Stewart's efforts that they survive to thrill us time and time again. Any racetrack organizer who didn't adhere to rigorous safety standards would have "the flying Scotsman" breathing down his neck. 
And the power and imagery of Formula 1 is now helping the race to beat dementia. Monaco has joined in the race with a dedicated pre-showing of STEWART, an immersive, colourful and powerfully emotive film, transcending motor sport to explore universal themes of love, loss and human vulnerability – the legacy of many of the finest racers from the sixties.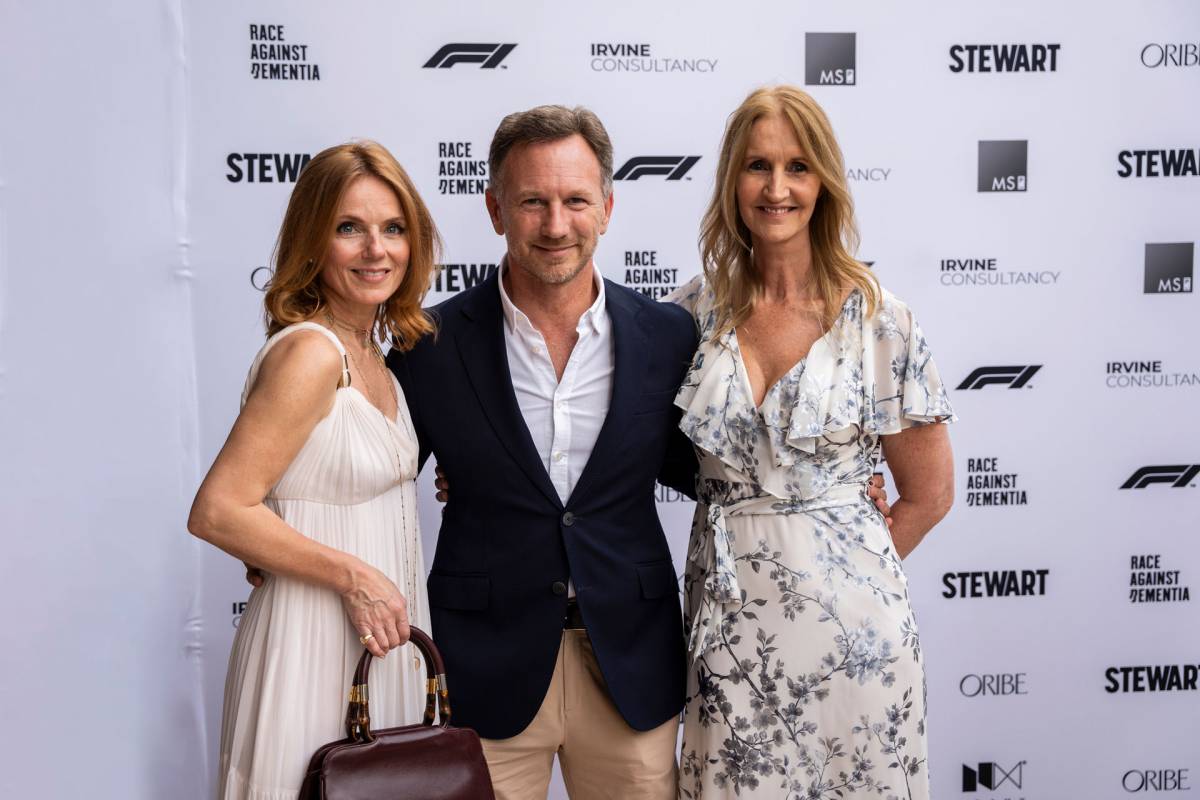 And now in the fight against Dementia, Jackie is taking the lead in this gathering of Formula 1 stars, philanthropists, business leaders and celebrities. 
"I am very proud that this film, made by my son's company Mark Stewart Productions, is having a special viewing in Monte Carlo over the Formula One weekend. Monaco has brought me enormous pleasure and success over my career. We are doing this for the benefit of Race Against Dementia because my wife Helen, who I have been with for over sixty years, has dementia. I am looking forward to this event enormously and hope we can continue to raise awareness and funds for dementia research", – said Sir Jackie Stewart OBE.
Did you know that already 50 million people are already suffering from dementia globally. Proceeds from this exclusive pre-screening event are targeted to make a difference in the Race Against Dementia. Funds are critically needed for breakthrough and innovative dementia research. The aim is to instill a 'Formula 1 attitude' in attention to detail and urgency, to accelerate the pace of development of solutions.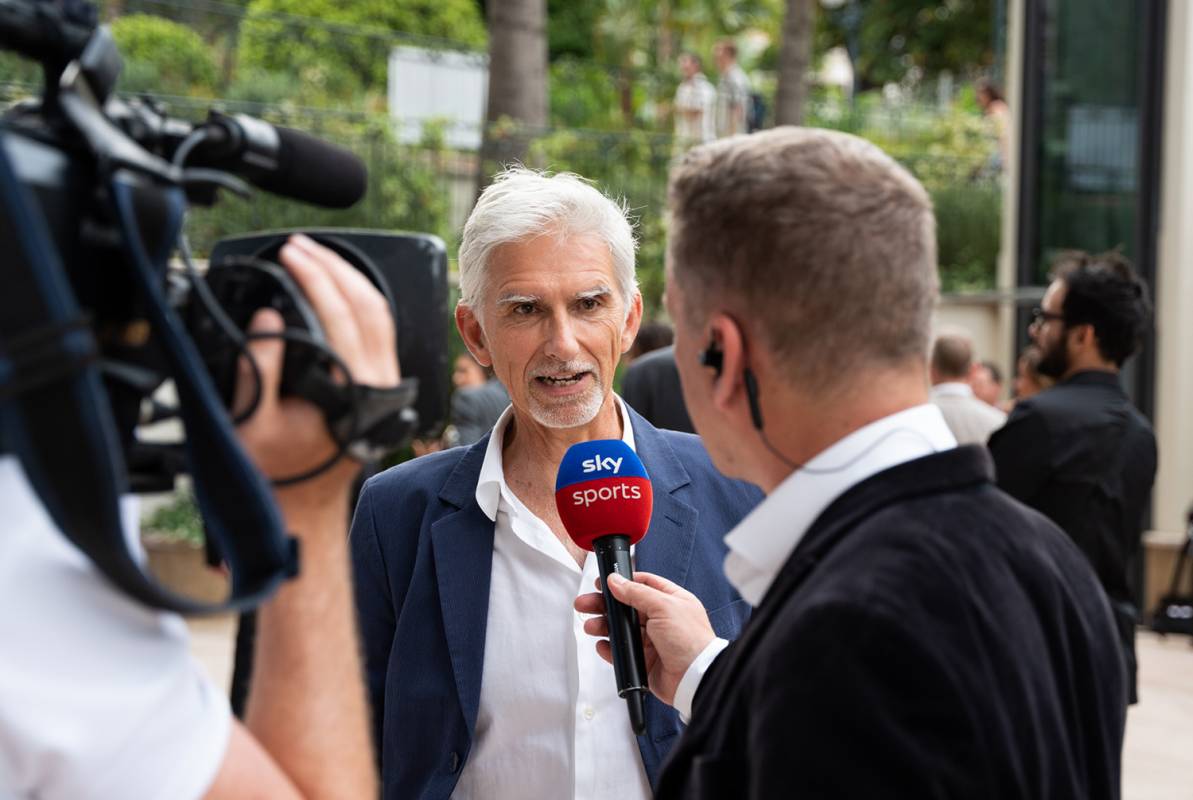 And a touching speech from the Director of the film, none other than Stewart's son, taking the opportunity to pay tribute to his father: 
"The process behind making this film has been extremely fascinating for me, not just as a filmmaker, but as a son too. I look at the footage and see these time capsules that bring back to life the harsh realities of a career in motorsport during my father's racing career whilst being a husband or wife, father or mother and friend. Patrick Mark and Shawn Tracey, who I have worked with for over 30 years, have meticulously combed through hours of footage, interviews and stories to bring to life the story of my fathers racing years. It is an honour to be able to showcase this special screening, in aid of Race Against Dementia,  ahead of the Monaco Grand Prix with HSH Prince Albert II", – Mark Stewart, Executive Producer.
There is currently no "cure" for dementia. May each year's Monaco Grand Prix bring us closer to victory – the final waving of the checkered flag against this cruel disease.
"Race Against Dementia holds a special place in my heart, after many years of supporting the foundation through Amber Lounge. I feel honored to be able to continue to help Sir Jackie Stewart's organisation, and give my full support to the cause, although this time through my newly founded 'Irvine Consultancy'. I am delighted to be working hand-in-hand with my extended Formula 1 family to raise much needed funding to support innovative dementia research," – said Sonia Irvine, a long-standing figure in F1 Grand Prix events.