Latest news
Artcurial Auctions a Comic Book for Millions. The World Record is Smashed!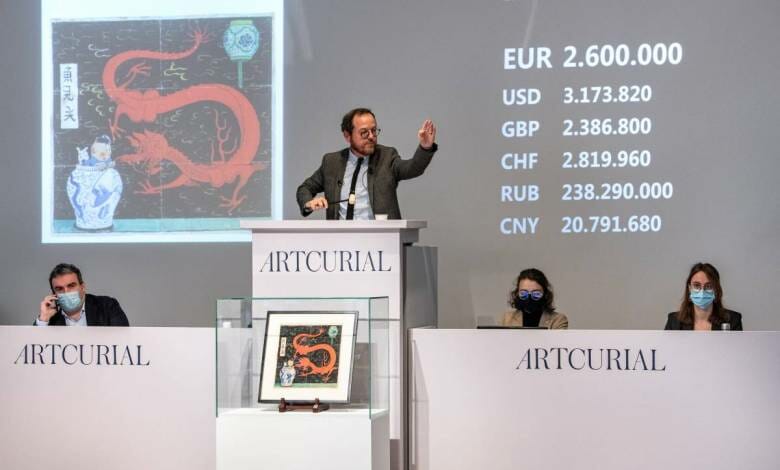 TinTin was a comic character created by Belgian cartoonist Georges Remi, born in 1907. He wrote under the pen name Hergé. The Adventures of Tintin series, composed of 24 cartoon albums, has been one of the most popular European comics of the 20th century. Even over ten years ago Tintin had reportedly been published in more than 70 languages with sales of more than 200 million copies,and had been adapted for radio, television, theatre and film.
In January, under the hammer of Arnaud Oliveux, Artcurial organized two sales sessions dedicated to Comics. At 2.15 p.m., the auction entitled "The universe of the creator of Tintin" began, featuring more than 100 lots of Hergé. The long-awaited lot was lot n°18, an exceptional and unprecedented work on the art market: the illustration project by Hergé for the cover of the original edition of the Blue Lotus (Lotus Bleu) album from 1936.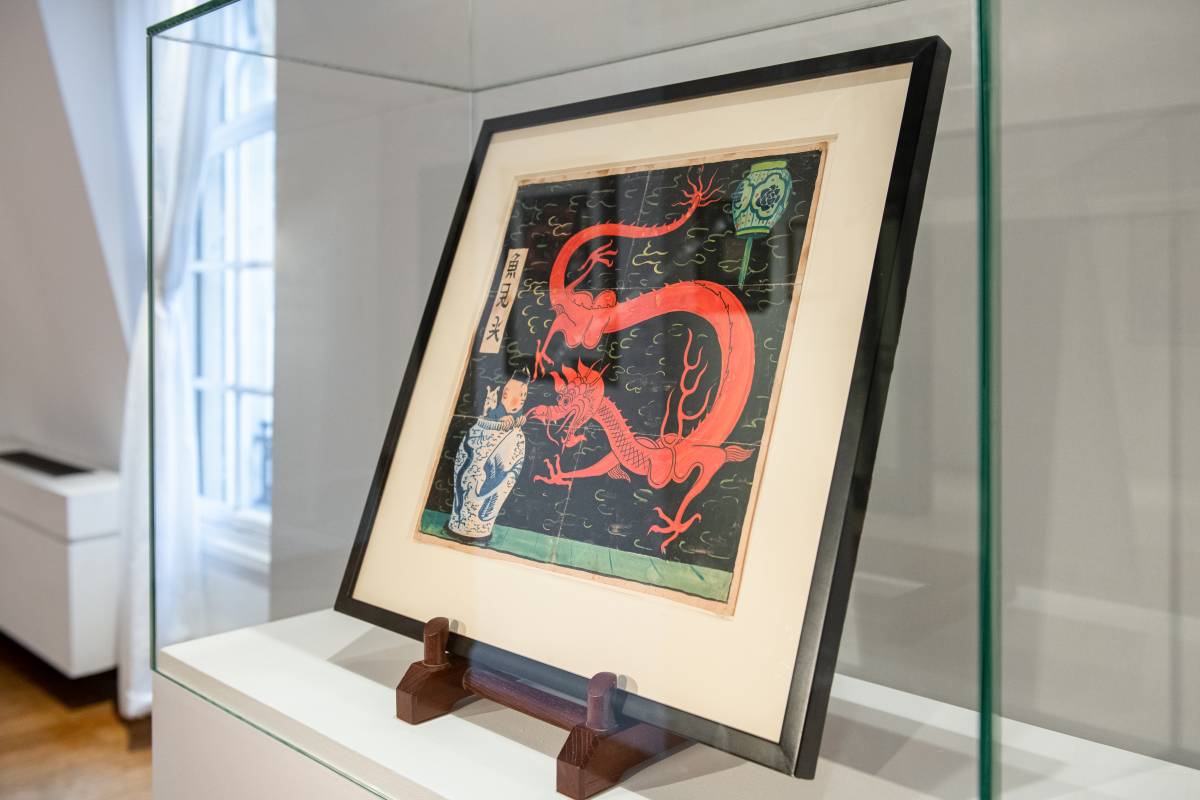 Tension was at its height in the room, on the internet and on the phone at the time of this historic auction.
After a bidding battle between three phones, this coveted masterpiece finally soared to € 3,175,400 / $ 3,842,234 including fees, acquired by a private collector. 
New World Records
The Blue Lotus thus won the new world record for a work by Hergé sold at auction. It is also the new world record for an original comic book work sold at auction.
Prior World Record 
Leader in the specialty, Artcurial holds 8 of the 10 highest auctions for a work by Hergé, including the previous world record for a comic book drawing of all authors, won on May 24, 2014 for the first cover pages of Tintin's albums, sold for 2.6 M € / 3.6 M $.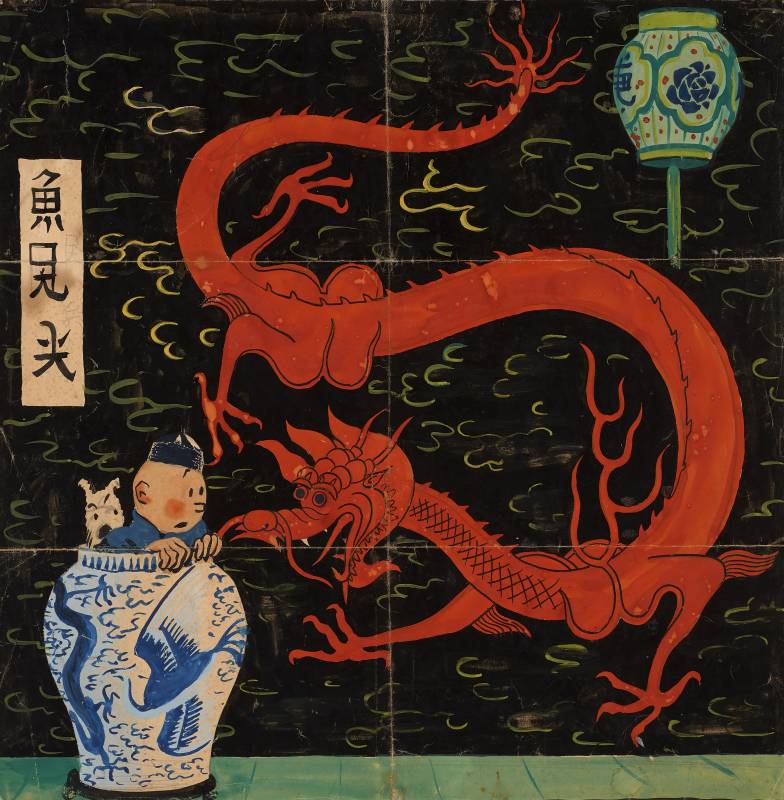 The Blue Lotus 
This initial cover of the Blue Lotus, the fifth adventure of Tintin, an album which marked a turning point in Hergé's career, is undoubtedly one of the most evocative covers of the little reporter's adventures. Following his meeting with his new friend Tchang Tchong-Jen, the only real character with Al Capone to be integrated into Tintin's adventures, his line and his style change and assert themselves.
Eric Leroy, Comics Expert at Artcurial explains that thanks to its uniqueness, this 9th art masterpiece deserves this world record. 
The Comic Strip market would appear to be in more than excellent health!