Latest news
Boris Herrmann unveiled his adventure at Vendée Globe within the Monaco Ocean Week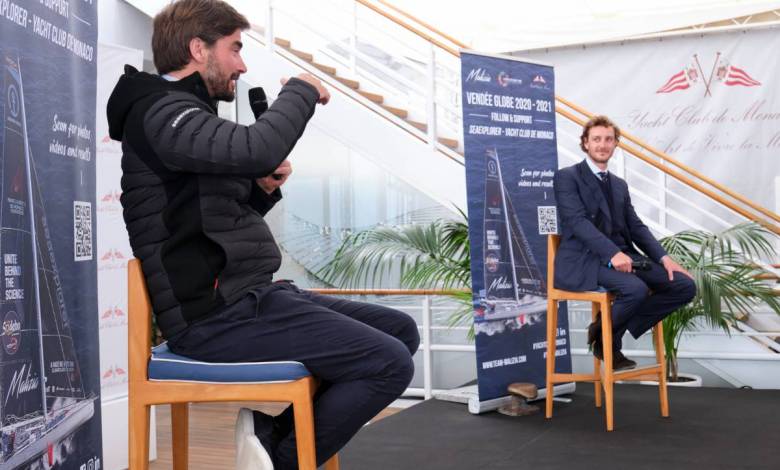 At the end of an unusual but effective Monaco Ocean Week where international researchers and experts emphasized how Ocean conservation is essential to ensure us a viable future, a significant event about professional sport to support the environmental cause was being kept on the spotlight.
"A talk with Boris Herrmann", held at the Yacht Club of Monaco on Friday the 26th March 2021, was the one-time chance to collect impressions directly from the most popular German skipper of the Monaco's Malizia II after his extraordinary challenge at the Vendée Globe, one of the hardest sailing competitions consisting of a sailing solo tour around the world.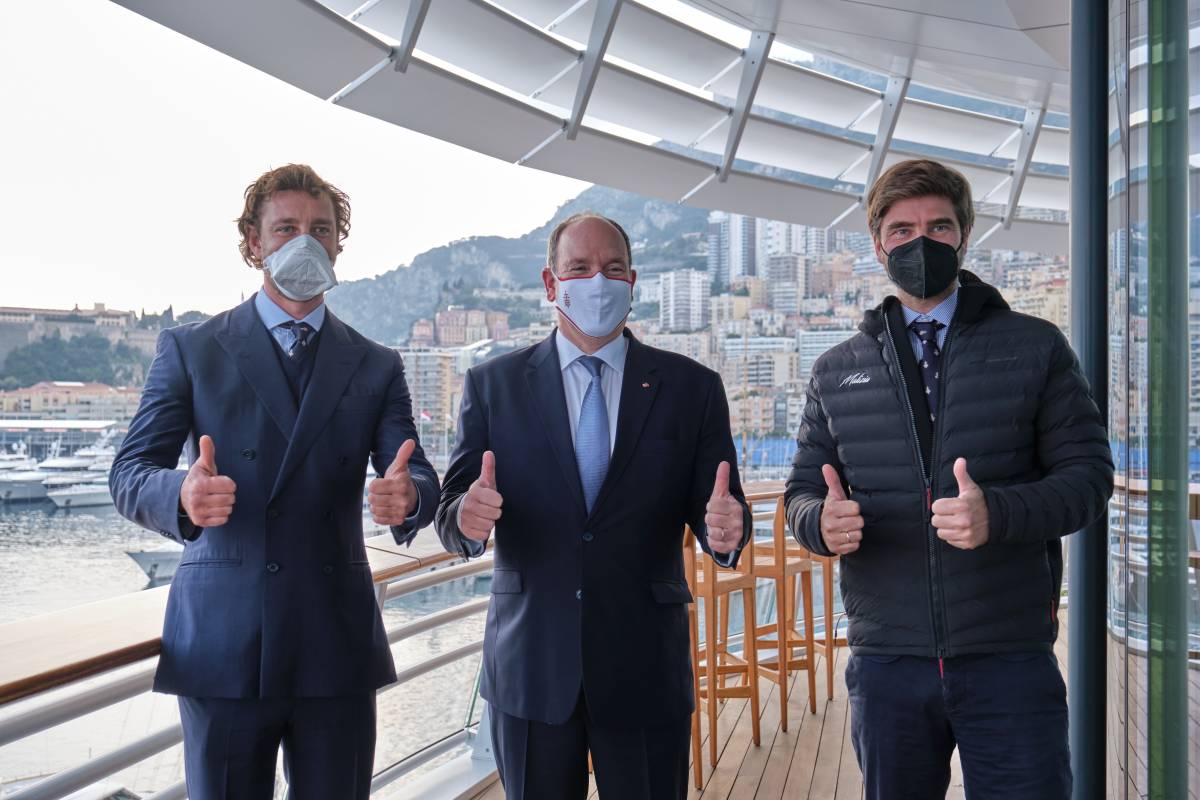 On the 8th November 2020, Boris started that unique racing from Les Sables-d'Olonne on board of the Sea Explorer-Yacht Club de Monaco with the strong support of Pierre Casiraghi, his general manager and adventure companion. The skilled yachtsman faced every adversity with lucidity and knowledge, keeping a good place at top ranking. The early tropical storm Theta, approaching the Canary Islands; the so-called Roaring Forties, strong winds blowing in the austral hemisphere; an unexpected rescue operation in favour of Kevin Escoffier's boat and further headwinds did not discourage Boris who came fifth out of thirty-three participants.
Nevertheless, his participation to the Vendée Globe was also the beginning of a rising sport venture with a strong environmental background. Deeply committed to the climate change and marine preservation as part of the UN Sustainable Development Goals, the solo expedition, mostly fuelled by clean energy sources, collected relevant data on CO2 emissions, PH and salinity of sea water, during the whole crossing. Almost following the footsteps of Greta Thunberg's symbolic Atlantic Ocean crossing that brought her to New York in late August 2019 thanks to Boris and Pierre's help.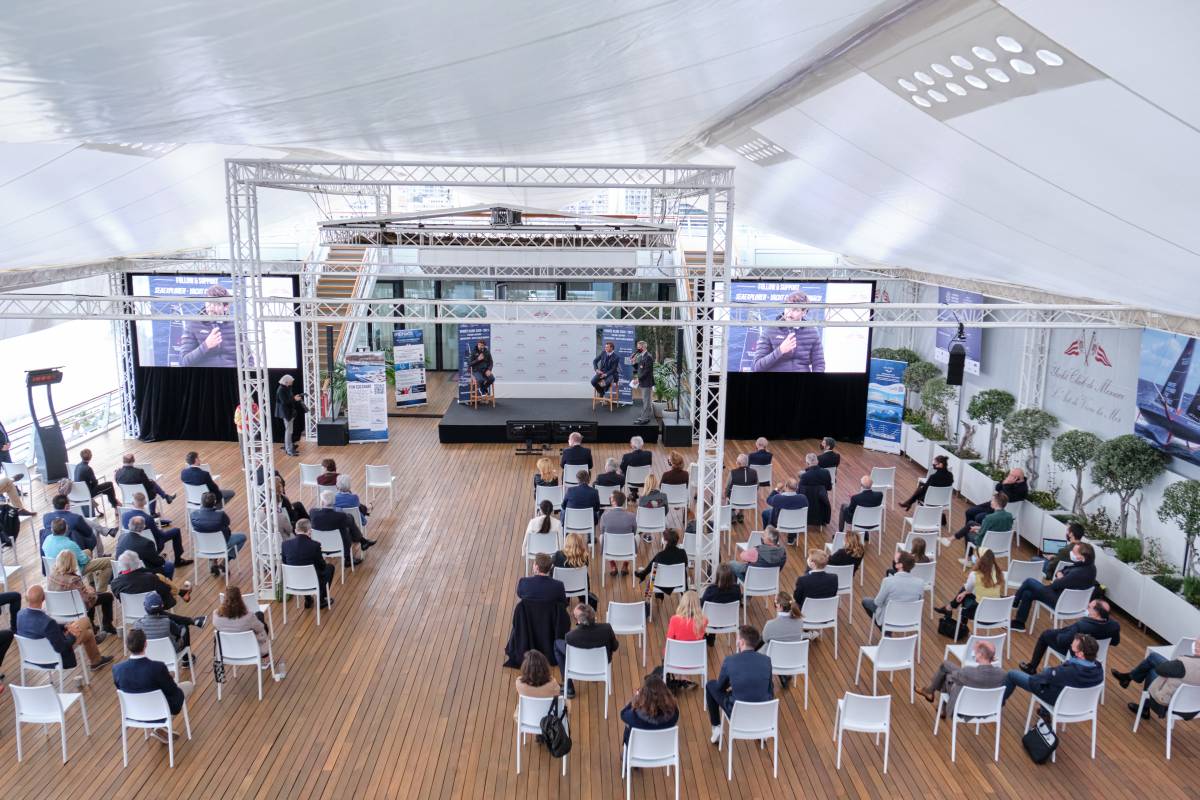 HelloMonaco had the privilege to collect some important considerations directly from Boris Herrmann (B.H.) and Pierre Casiraghi (P.C.) within their exclusive rendezvous.
Pierre, when did the partnership between you and Boris begin?
P.C.:  Our first meeting was in South Africa in 2014, in the occasion of the Cape2Rio challenge. Giovanni Soldini and the Team weren't on board the vessel yet and Boris was fixing some electronic cables, so I helped him in his tasks. Then we tackled that important regatta in extreme conditions, being able to reach quickly a record which still lasts today. After this successful outcome, we stayed in touch as friends and companions in other races. I still have great memories of our first experience at the 2017 Rolex Fastnet Race. I had a little training from Boris who got a little more experience. We had a great result reaching the third place. I always remember the message we received from the most trained Jean-Pierre Dick who was so amazed that he couldn't imagine we would chase him right approaching the finish line.
Boris, what do you appreciate most of Pierre?
B.H.: We have definitely a friendly feeling and we shared fun and success together sailing across the oceans. Before meeting him, I didn't know anything about Pierre and the Principality of Monaco. I was just working in the team of Soldini and I met him by chance. What followed took place in a completely natural way. We invited each other on a series of different trips in our agenda, like the Palermo Montecarlo. Soon after, Pierre launched for the first time the idea of attending the Vendée Globe as a future target, almost a wish at that time. We were lucky enough to achieve a constant winning result. And my participation this year was a teenager's dream come true.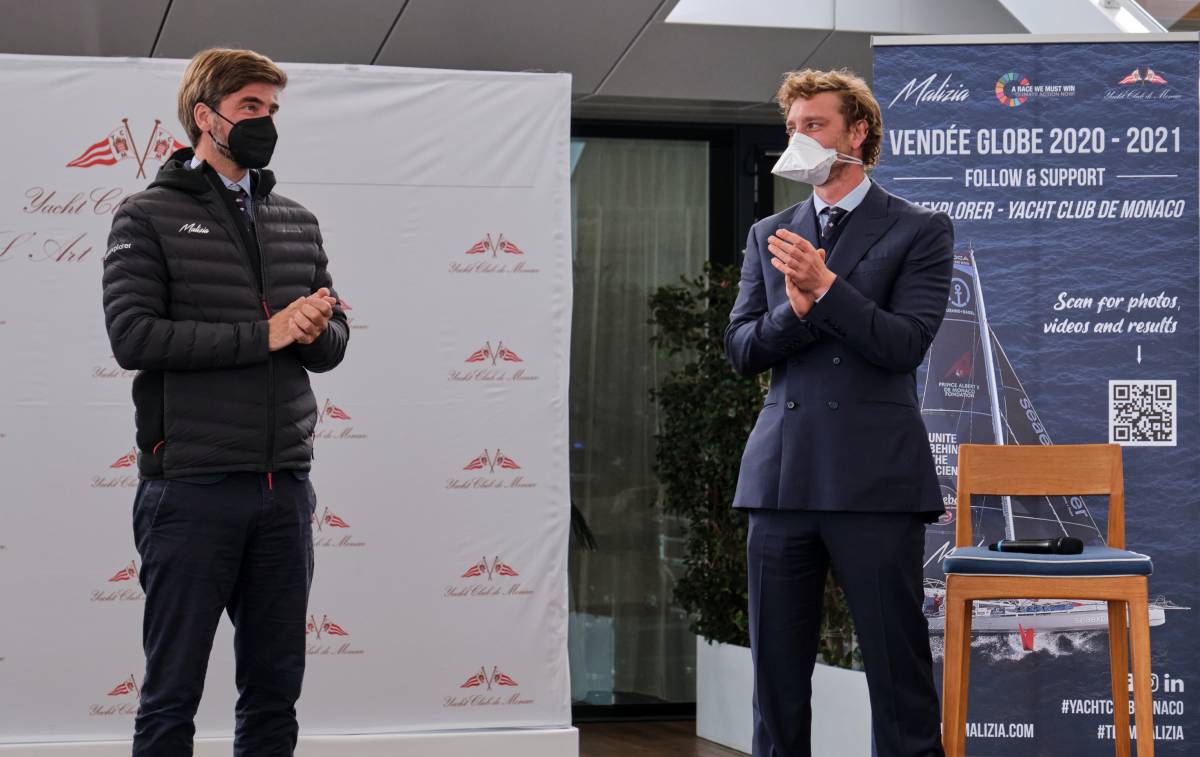 Pierre, how did you create the Team?
P.C.: The Team is the result of a long-term complex evolution and we ourselves have improved. Of course, nothing was programmed because we don't have to follow a manual but to adapt to current needs. There are usually from four to eight collaborators up to more, including volunteers and friends, in special occasions. The main idea is to unite everyone around a common proactive spirit. Boris is not only playing as a skipper but he deals with many aspects, including the choice of materials and logistics. To be ready for the Vendée Globe, he had been preparing for six years in order to know any single detail of the sailing craft. This is a great job which eventually becomes an advantage in such a knockout race.
Boris, you have been testing the vessel for a long time, did it help you?
B.H.: This is a technical and practical sport supported now by digital devices. But in the end, it is just you and the natural elements of the sea for almost three months. So, the more you are trained the more you can check everything is working well. Yacht Club de Monaco 's support allowed us to start early, trying out the vessel and facing every kind of problem. All this has kept the sailing boat in good conditions up to a few hours before the arrival. The whole race was a struggle and the test was harder than expected especially crossing hotspots like Cape Horn and Cape of Good Hope. Then, being there in constant communication with the entire team and keeping a top-ten position was already an important achievement. From another point of view, I had food reserves for eighty days and luckily it worked perfectly well though, rarely, there was a real moment of tranquillity where to enjoy eating or sleeping since the boat routine needs you constantly.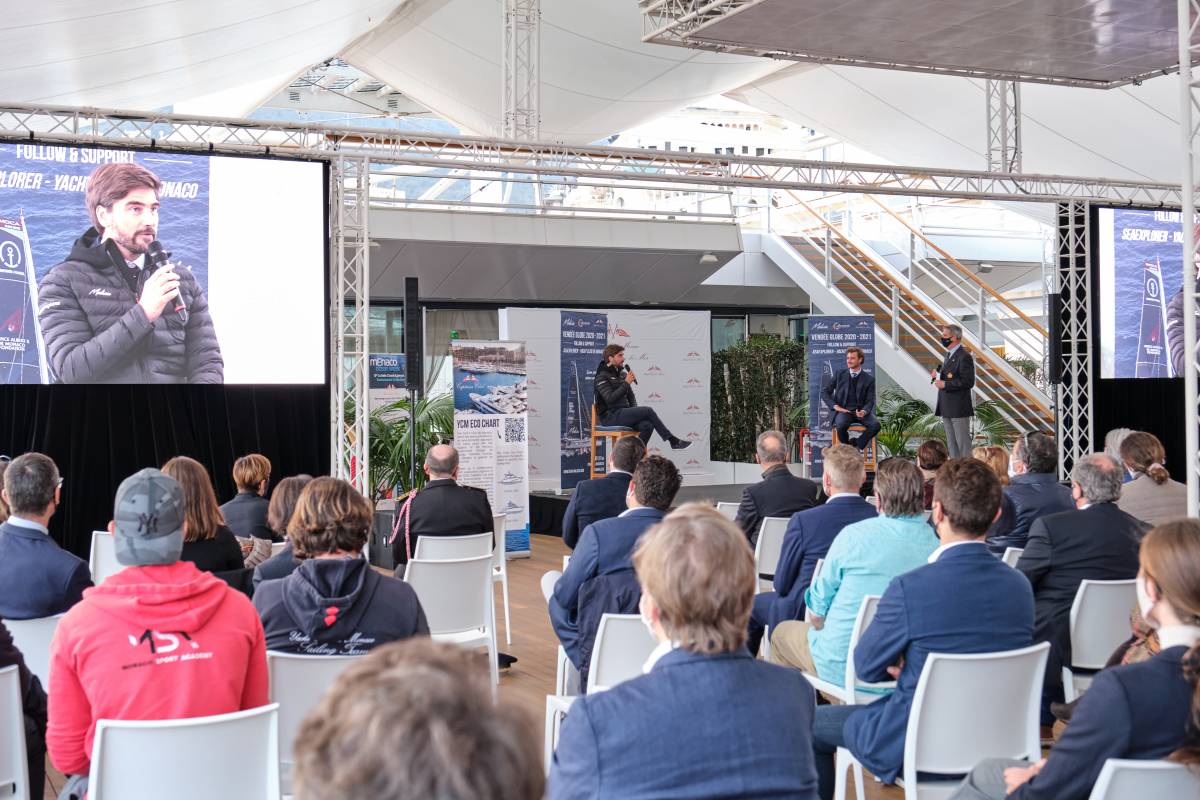 Boris, how did you manage to confront every day mentally?
B.H.: Well, you had no choice to act differently. "One day at the time" was for me the real motto of this long-lasting challenge that is much more than a race.
Boris, have you noticed a lot of changes in the ocean ecosystem this year?
B.H.: In all challenges, we witnessed something changing on a global scale that influenced the length of the journey. What is striking is the abnormal spread of Sargassum algae from the Canary Islands (Equator) up to Northern Atlantic Ocean. But the biggest unseen shift is the one of the increase of temperature and water acidification due to CO2 concentrations. For this purpose, we decided to put a laboratory on board to collect information on the ocean surface through a fully automated high-tech machine, called Ocean Lab, which separates carbon dioxide from the water.  The biggest problem to overcome was the energy supply for all the equipment taken through shipboard solar panels.
Pierre, can you tell something about the scientific side of Vendée Globe mission?
P.C.: The world challenge route included places that are little navigated where nobody got data before. Furthermore, different latitudes could provide a large amount of knowledge that helps drawing far-reaching conclusions so that the evidence gathered constitute a valuable source for science and research.