Latest news
Cala del Forte: Last Update on Monaco's Third Port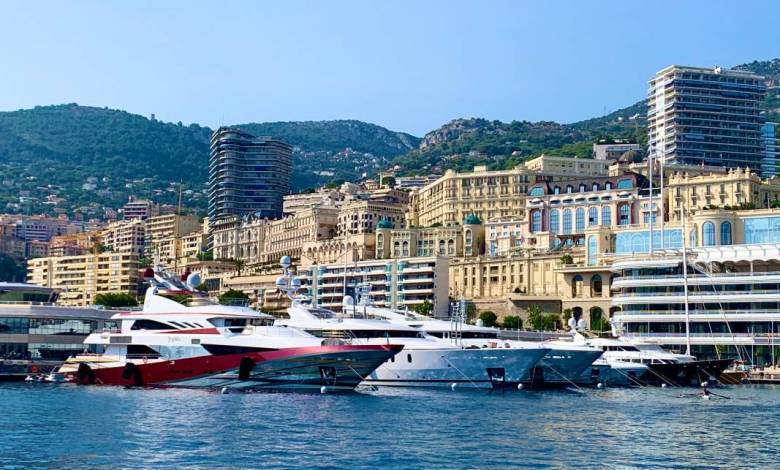 Monaco Ports' brand new marina, the Cala del Forte, is now officially open. Located in Ventimiglia, Italy, the marina is only 15 minutes (or 8 nautical miles) from the Principality. 
Ventimiglia, known for its picturesque scenery, famous farmer's markets and delicious restaurants, is now home to Monaco's third port. Cala del Forte and its two sister marinas, Port Hercules and the Port of Fontveille, operate at the same high standards with the same commitments to security and ecological sustainability.
The Cala del Forte project began in 2016, in response to an ever-increasing demand for yacht berths in the Principality. The site's circular shape is well protected from the elements, both naturally and thanks to a 7-metre high dike. (The port was notably left unscathed from the major sea storms of 2018, which damaged much of the French and Italian Riviera coastline.)
Yacht Club's Flagship is the first to dock
On Thursday 15 October at 12:00 pm, the iconic sailing yacht Tuiga, flagship for the Yacht Club de Monaco, arrived at Cala del Forte and was the very first to dock at the brand new Molo d'Onore berth. One and a half hours later, a 50 metre superyacht also docked, followed by two more yachts. 
Although the Cala del Forte waterfront is officially open as of now, the marina's inauguration is scheduled to take place next summer 2021, after on-land construction work is completed. However, if Italy calls another lockdown due to COVID-19, construction will be slowed and the inauguration will be delayed.
Once the site is complete, 178 ships will be able to moor at the new marina. (The port was originally designed for 350 berths, but was redesigned to accommodate fewer boats of larger sizes.) The port is projected to cost 100 million euros, not including an additional 10 million which has been allocated to fit out a larger berth to accommodate a 70-metre superyacht.
Feeling at home, in Italy
The style and materials used at the Cala del Forte port are exactly the same as those used at the Port Hercules. This was done intentionally to make boaters feel like they are in Monaco. The eleven people who work at the Ventimiglia port, most of whom are Italian, have all been trained in the Principality, everyone from the administrative employees to the port agents.
Over the next few months, workers will be creating 14,000 m2 of gardens around the port, as well as a shipyard, a fuel dispenser and a building that will house the harbour master's office and a lounge bar / sports hall.